Are you looking for attractive cute calendars 2020? Calendar print templates for every 2020 are useful for many purposes. Are you an entrepreneur who has to manage your employee's work schedule, make an appointment or track an event? Or are you an employee who has to plan workflows and make your work hours more effective?
Graphic resource providers offer a large selection of calendar templates and planners. You can get a monthly calendar template ready for print for 2020 at a reasonable price. You can also use this item at home, in the office, or as advertising material. Choose from leading calendar templates that go into Microsoft Word, AI, and PSD files. Here you will find wall calendars and print tables, annual plans and more.
The monthly calendar is very convenient because you can plan your activities a month in advance and store them all in one place. You can monitor them at any time and make adjustments when your plans change.
Regardless of whether you are tracking birthdays and anniversaries with the help of a calendar, planning homework or setting personal goals, a monthly calendar template makes this easier. If you need a planner who reconciles your personal and professional tasks, a monthly calendar will help you.
Free Printable Calendars 2020
Here is a collection of free and premium 2020 printable calendars and functional calendar templates.

The free aesthetic calendar 2020 printable is so cute that we can't ignore it! However, this is only for personal use, so you cannot use it to create advertising material.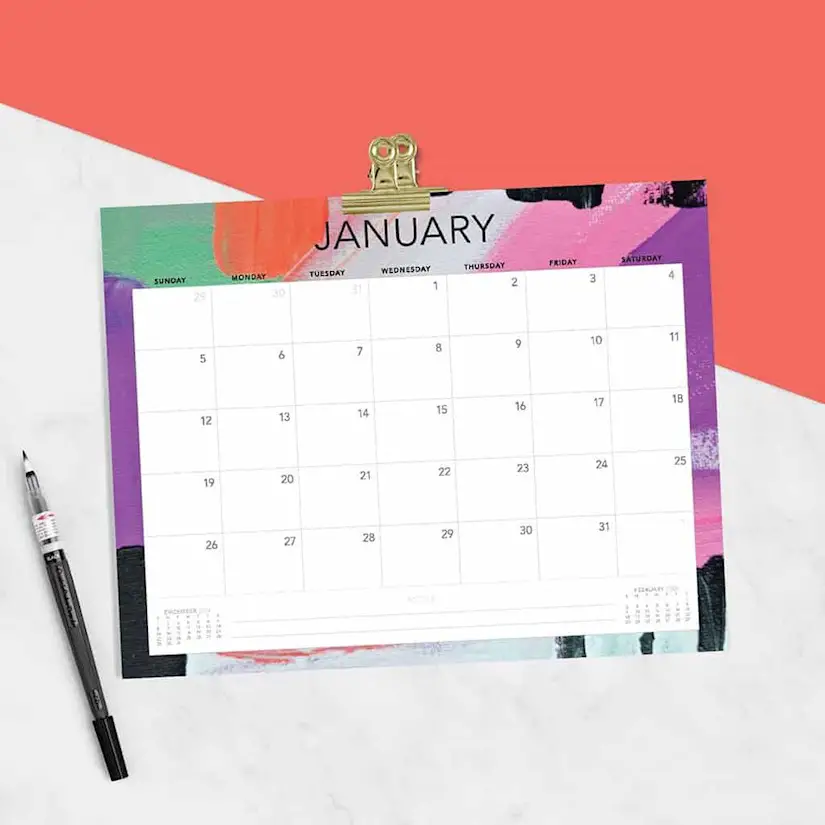 You can use the free 2020 print calendar in your home office to organize your family dates or work in your office so that you are always well informed about your obligations and duties.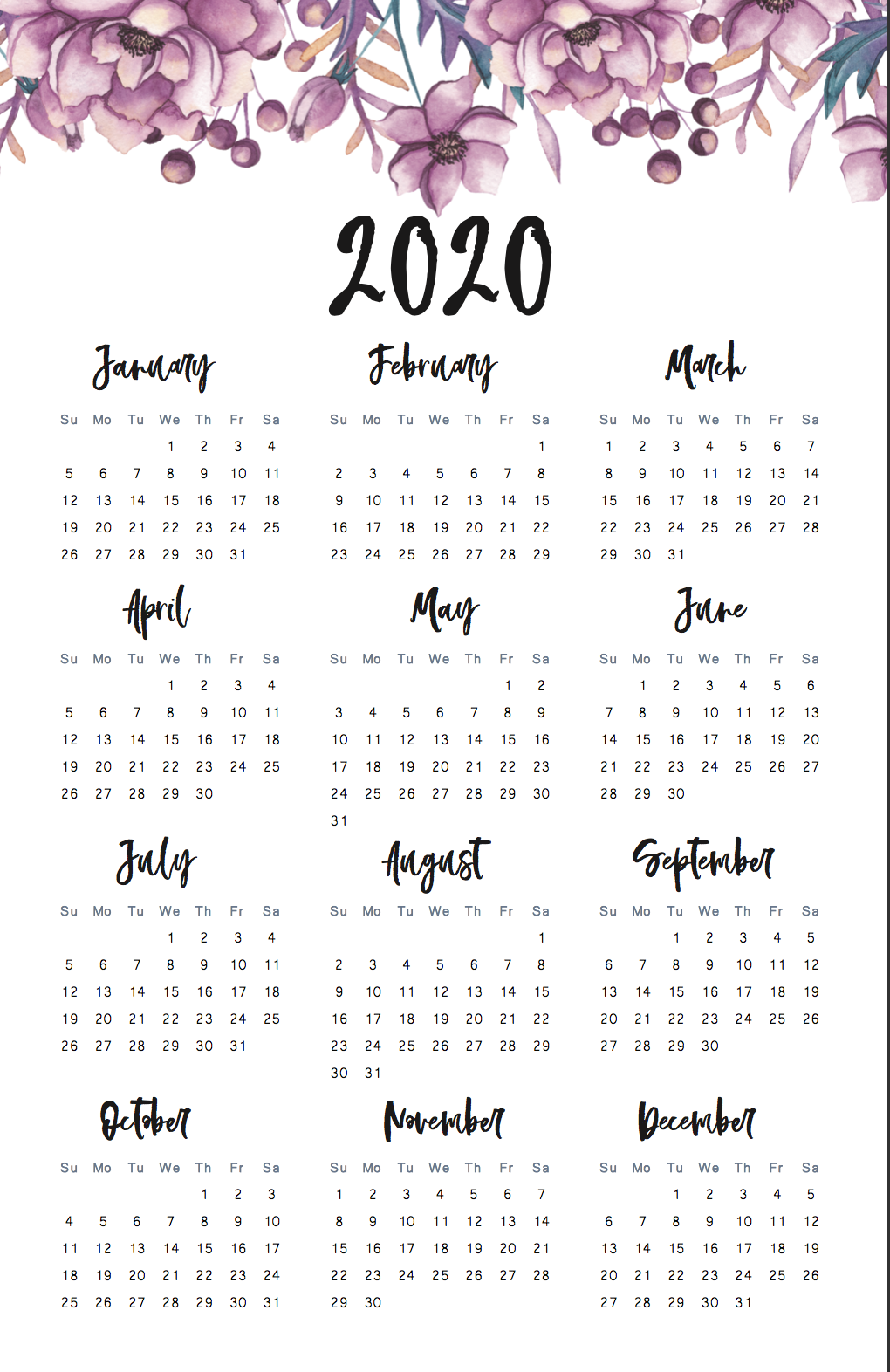 Stay organized in style throughout the year with this free calendar for 2020 with beautiful floral designs. It is lovely and efficient. It even includes an area for your notes, a list of things to do and monthly reminders to keep you up to date.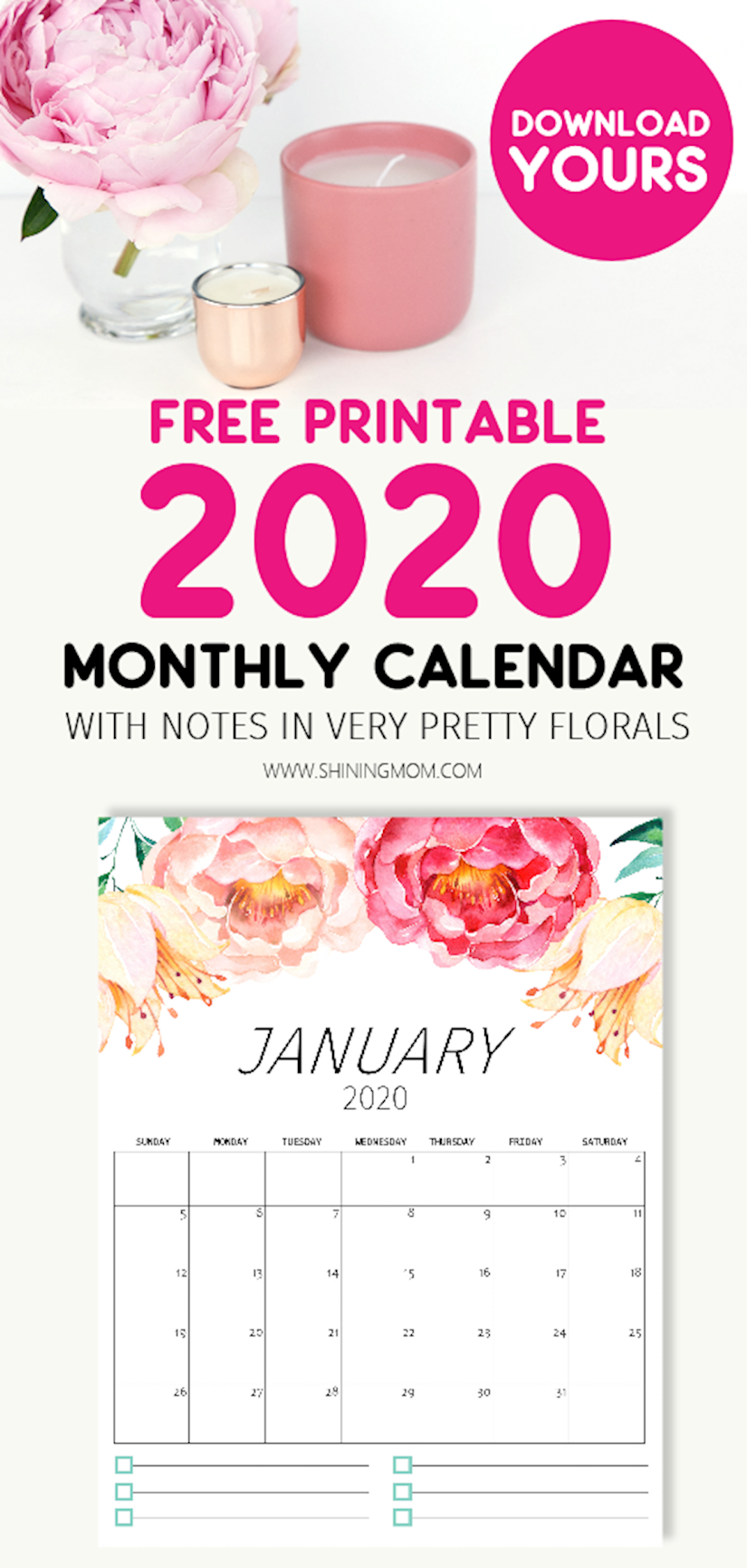 Entrepreneurs prefer to remember weekly planners. An attractive desk calendar is, therefore, the best way to remind users of important dates and events.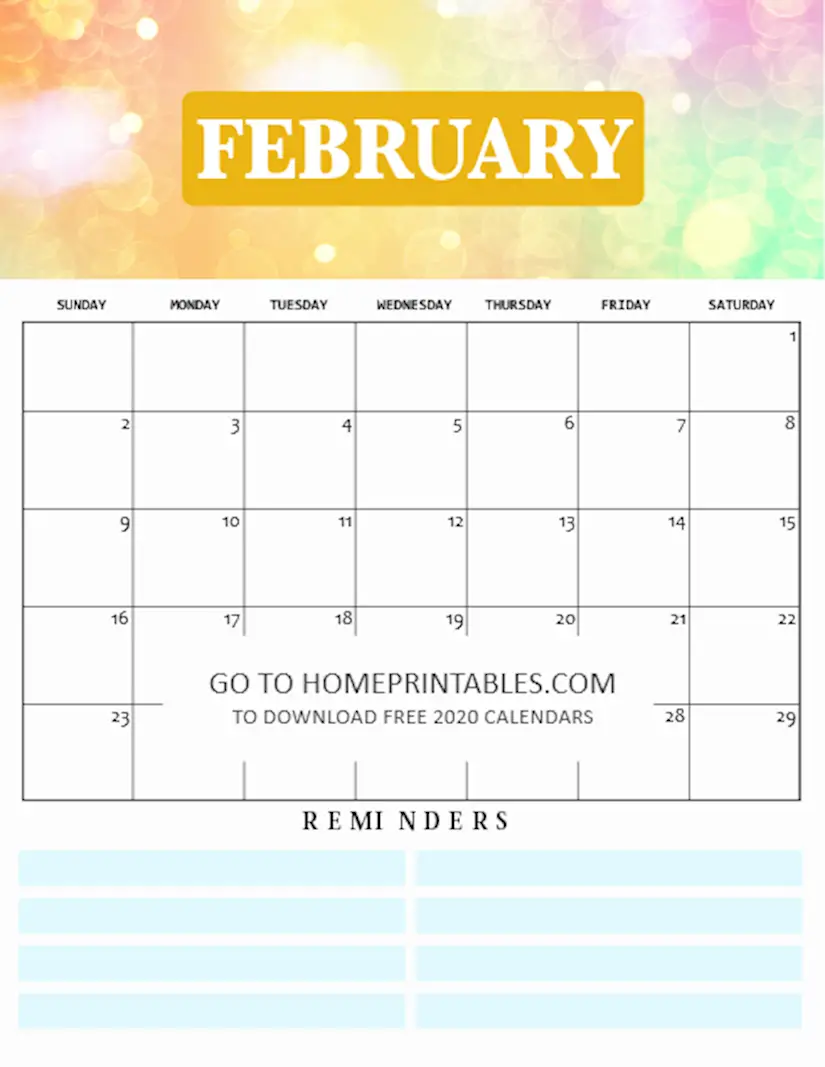 Desk Calendar 2020 template caught our attention with schemes and bright color sections for assignments and functional notes. This desk calendar 2020 includes beautiful watercolor flowers with:
• January to December 2020 plus the front page
• Begins on Sunday + Monday
• PDF files.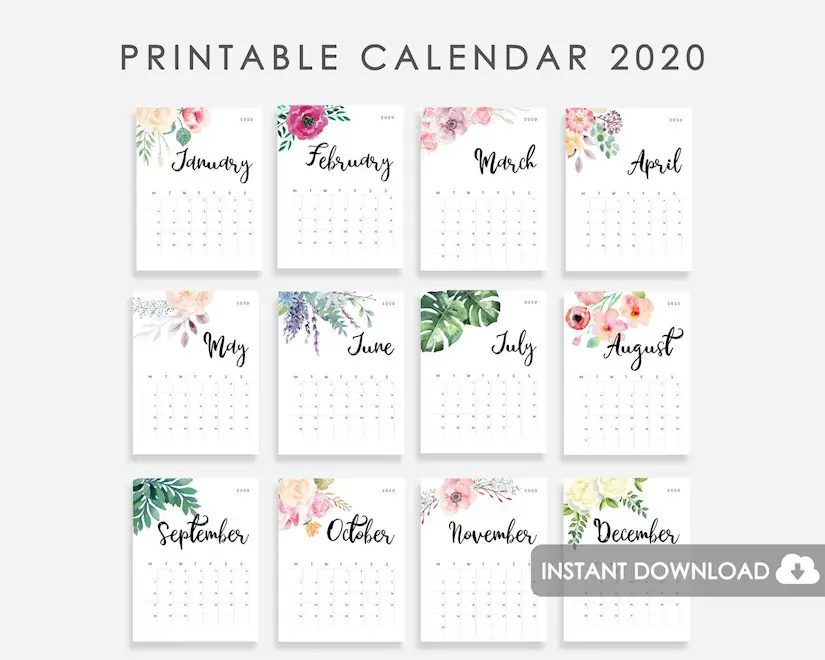 This element is more planning than a calendar because there is room for each date to make plans and reminders, set essential dates, etc.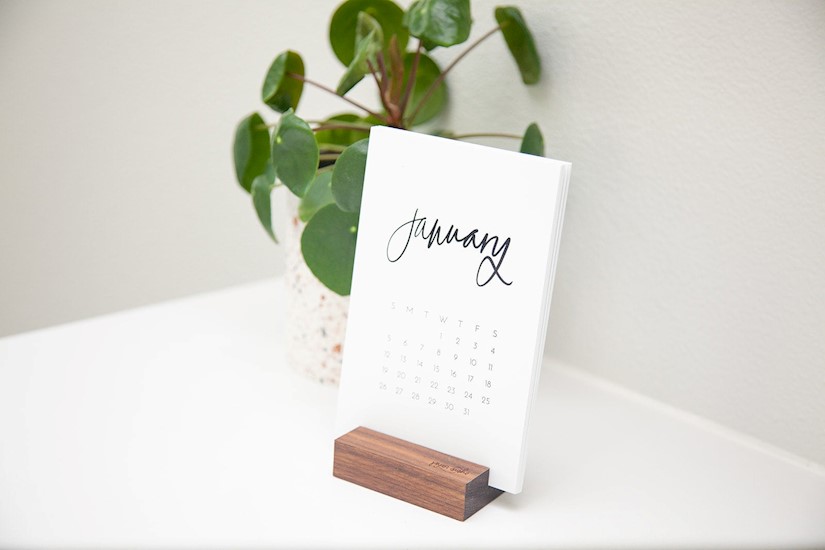 This is not just your regular calendar – this is a unique calendar that has room for your files and reminders, because yes, it was also developed as your monthly planner.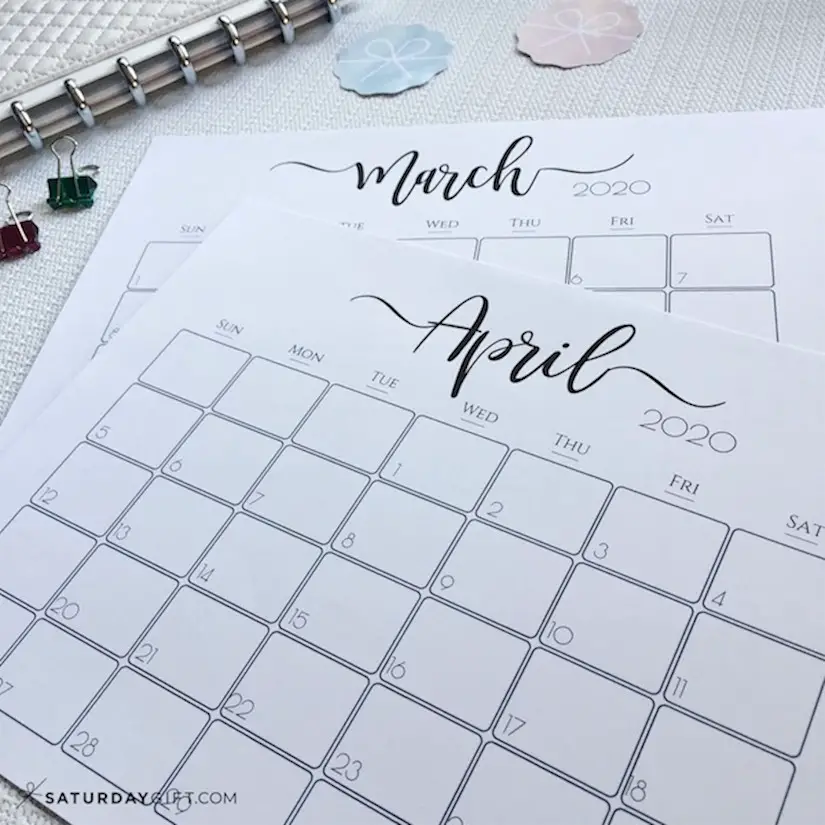 Give your home or office a stylish look with this colorful calendar for 2020. This keeps you updated throughout the year. The beautiful flowers from this calendar for 2020 give a unique aroma to your morning in 2020. Not only beautiful but also very comfortable. You can usually use it for many useful things.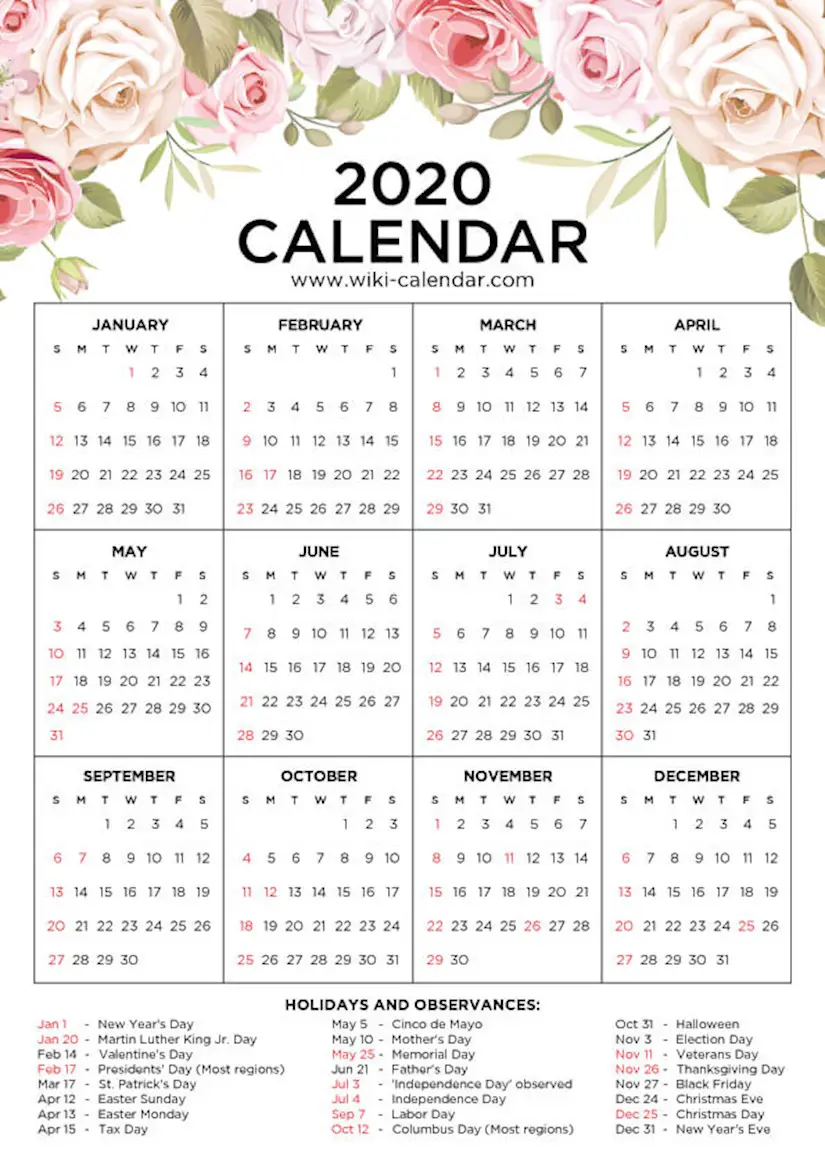 This calendar for 2020 has bright colors and fun prints that will inspire you to start a bright and beautiful year!
This is a fantastic design for a 2020 calendar desktop template. Professional, elegant, creative, stylish in size 0.125 inches. Print a file that is complete and fully editable.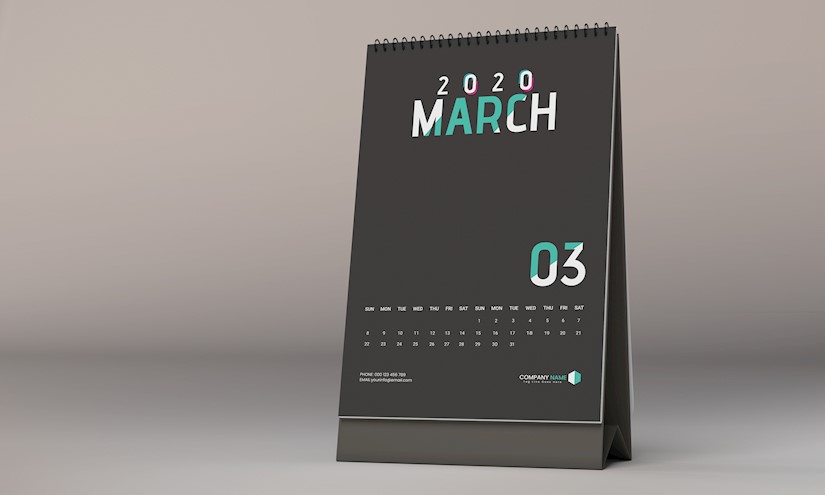 Yes, this color fantasy calendar is an excellent calendar for watching over all the great moments with its incredible designs.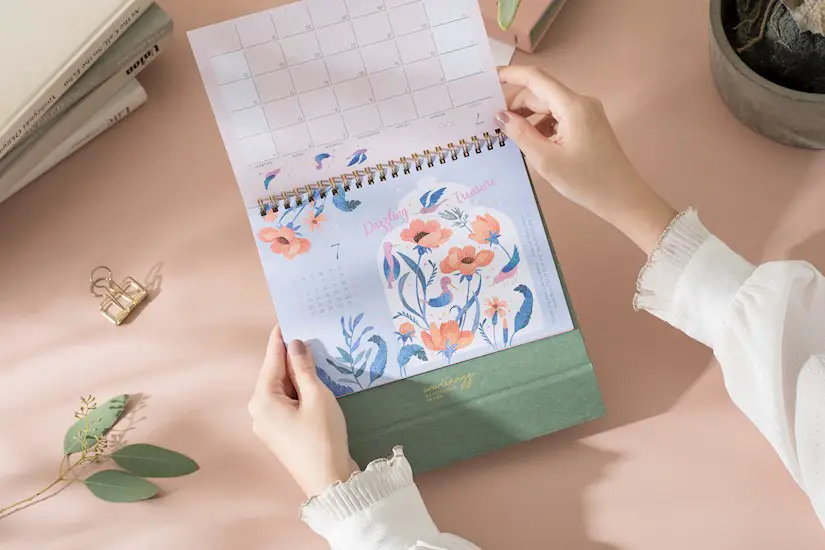 Everything blooms and you have the feeling you want to remember every minute, hour and day of this lovely month.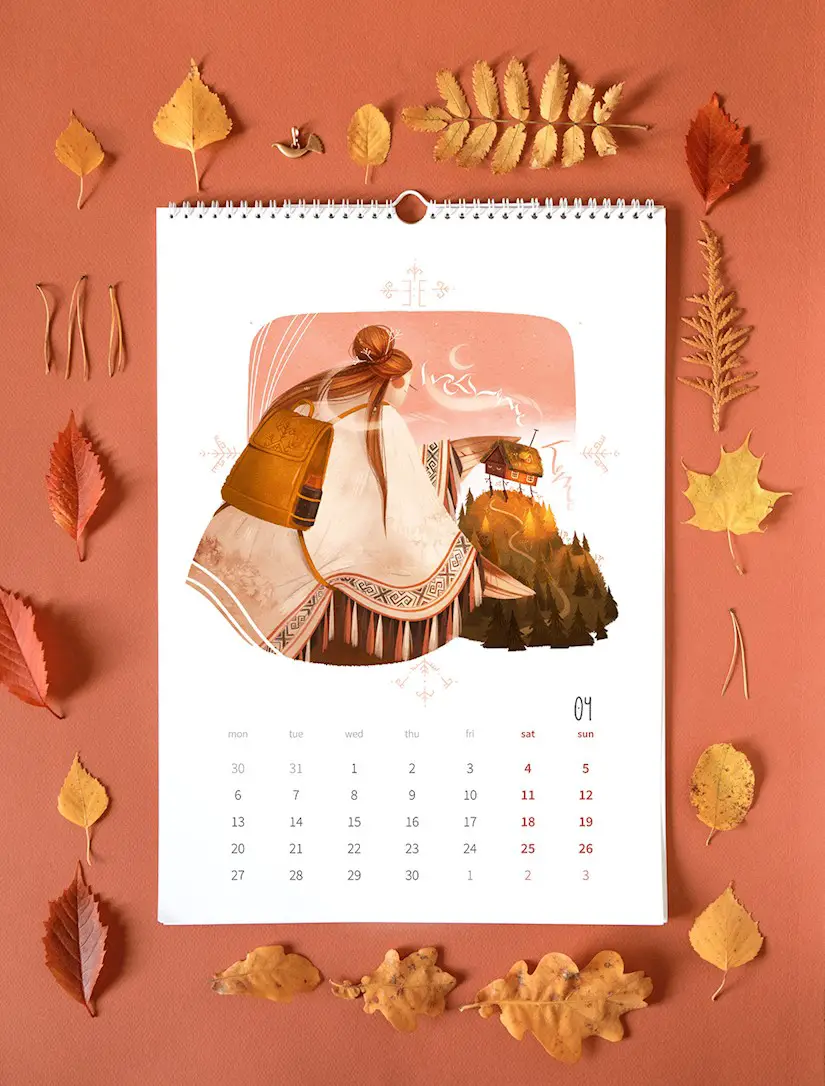 The 2020 layout is perfect for making layouts at a glance because it has enough space for notes and reminders.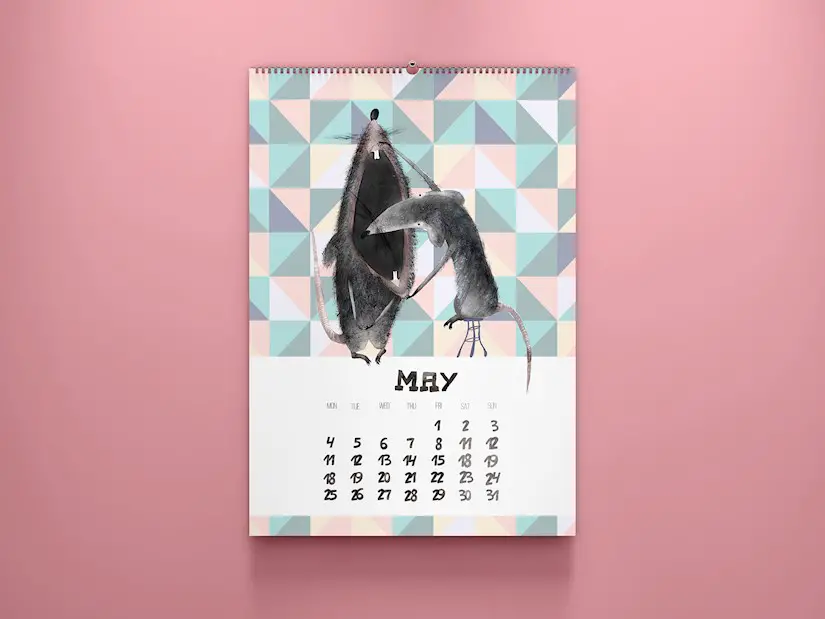 The Landscape Calendar 2020 template has a beautiful design and is equipped with a separate landscape and font styles. You can use this free 2020 calendar template for various purposes.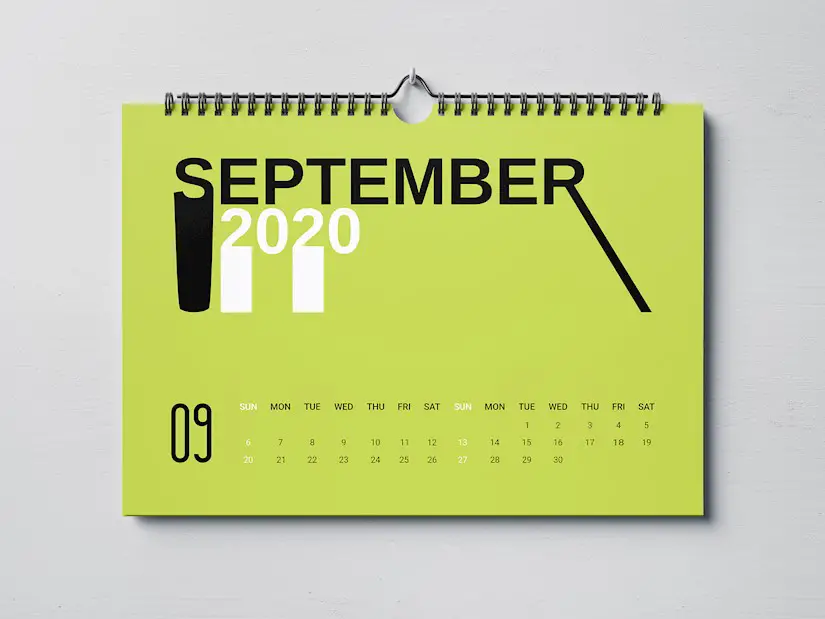 The Free minimal 2020 calendar template is accompanied by a calendar print template for the rest of the year. Each monthly calendar template runs in its interest style, so the months are easy to distinguish.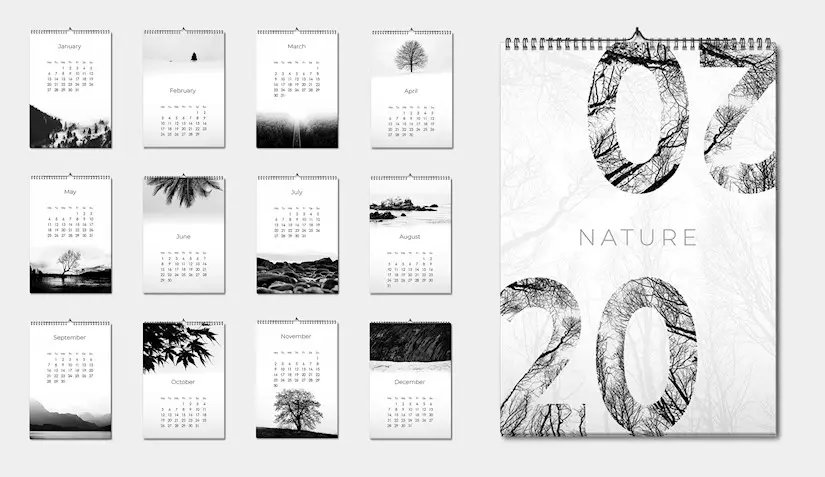 In this calendar template for 2020, you will not find floral patterns but lovely color women themes. This wall calendar has a lively color scheme, so it's not as dull as you think.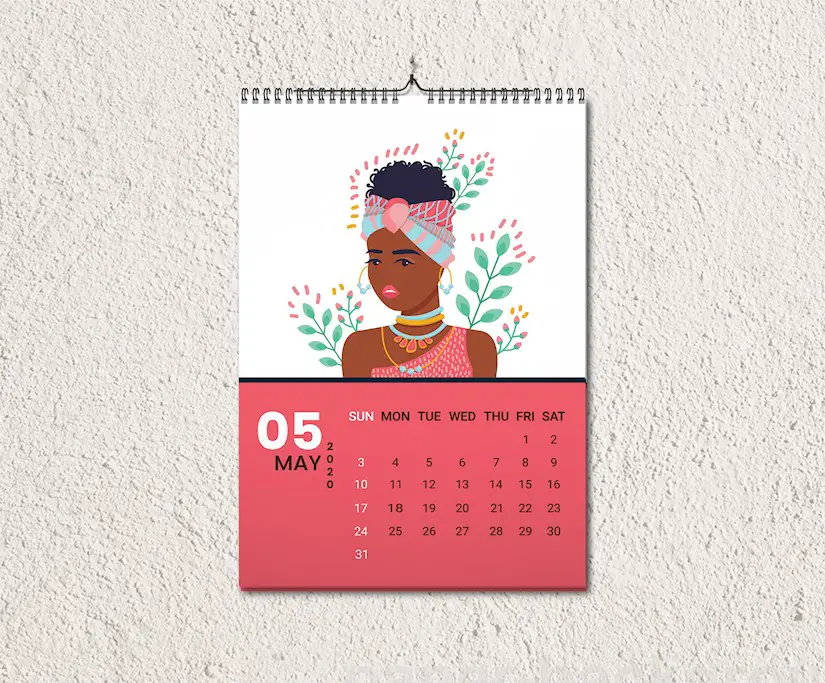 This calendar is perfect for photography and design.
They are 6 formats: PDF file, JPEG file, word file, Photoshop file (.psd), a PNG file is transparent, Bonus: Transparent PNG file in white letters. This calendar is for personal and commercial use.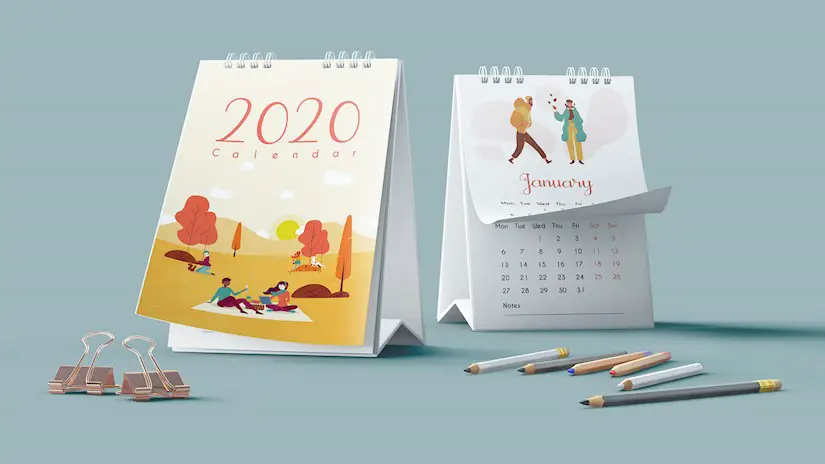 2020 calendar template with classic and romantic designs.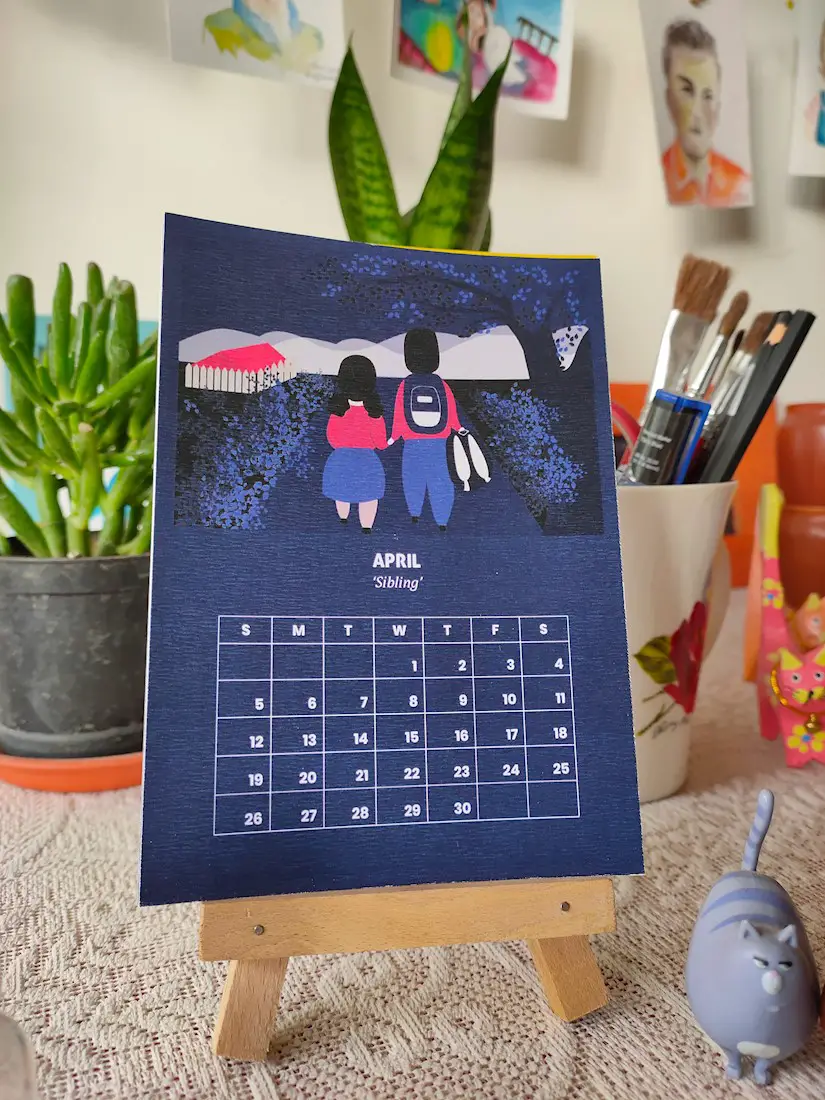 Premium Calendars 2020 You can Buy
Scroll down to see the best, high-quality printable calendars that you can buy for a small price up to $20.
Premium Calendars 2020 You Can Buy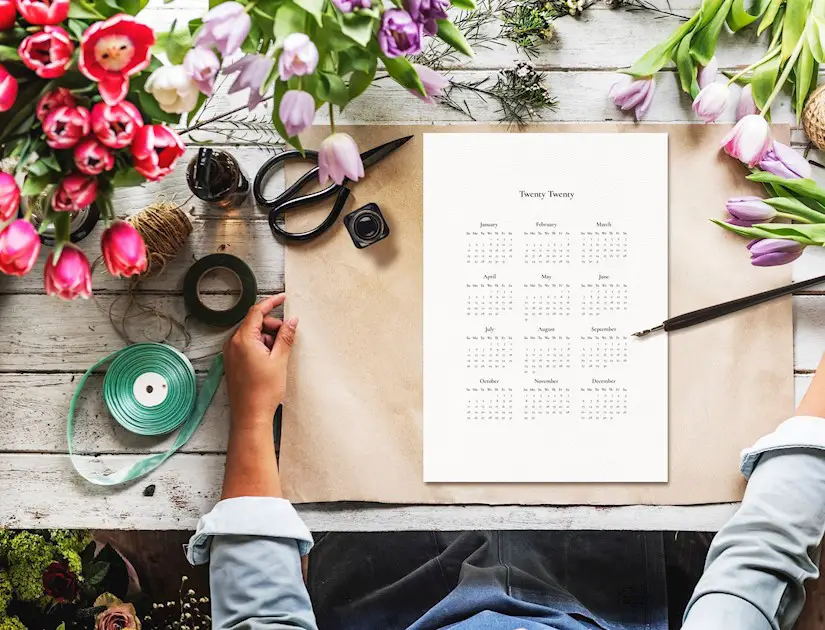 This calendar includes: 2 design packages! 4 color versions! 2 versions for the northern and southern hemisphere Dimensions of A3 (297 × 420 mm) 2 colors: light and dark; Organized layer; Fully editable; The seal is complete; CMYK file; plant mark; Blood print 0.125; Free fonts with full-text editing are used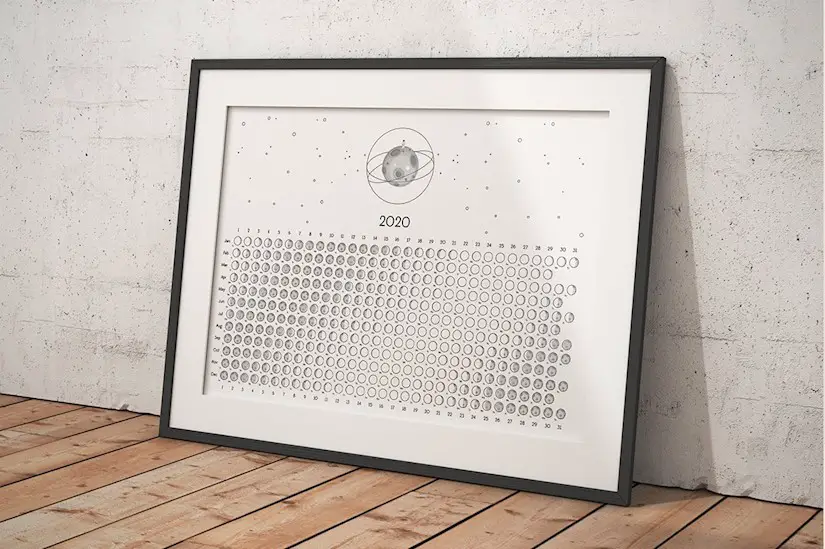 Amazing unique watercolor calendar with birds that looks like a screenshot from the Game of Thrones. Along with the calendar, you can get a bundle of mockups and other abstract art for a small price.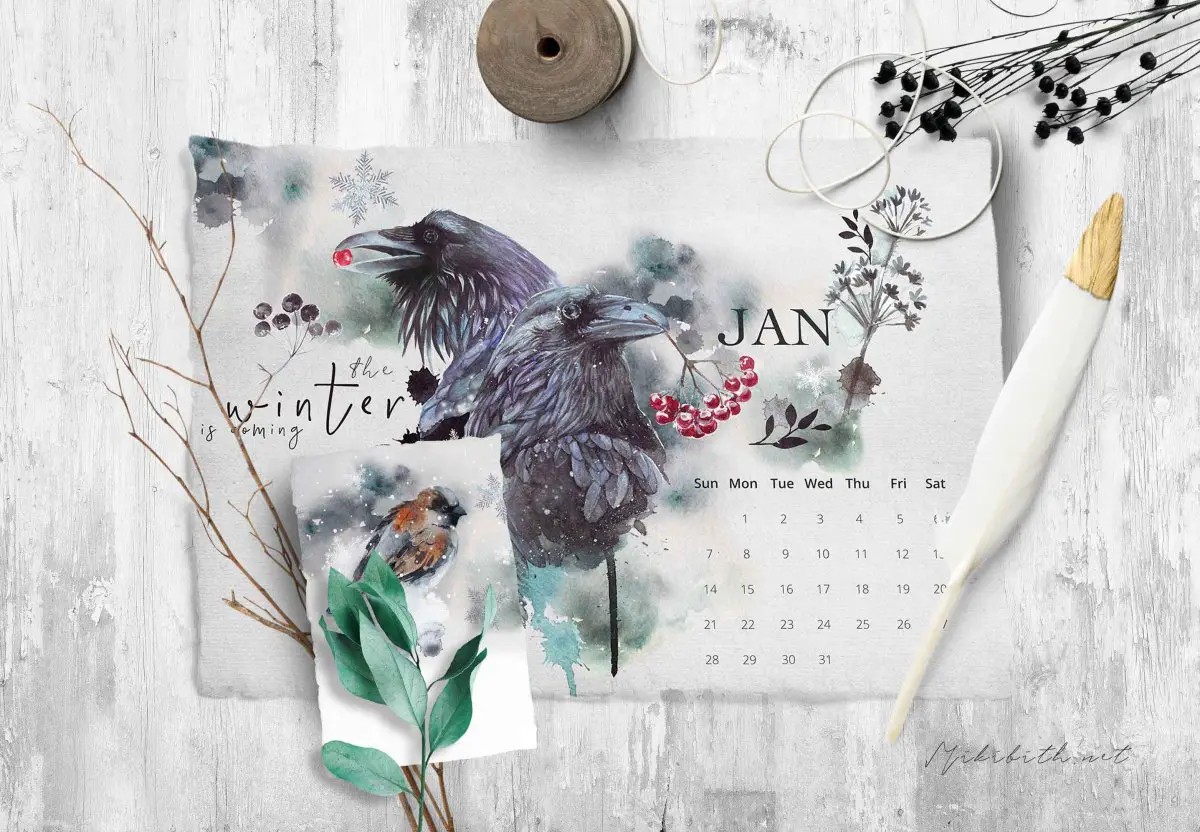 This planner contains a 12-month calendar (January to December) on 12 pages and 1 cover page. Page size: A4 210 x 297 mm
On each page you will find beautiful new forest animals. You can set the planning month and manage your daily activities and tasks. Perfect for remembering your special moments.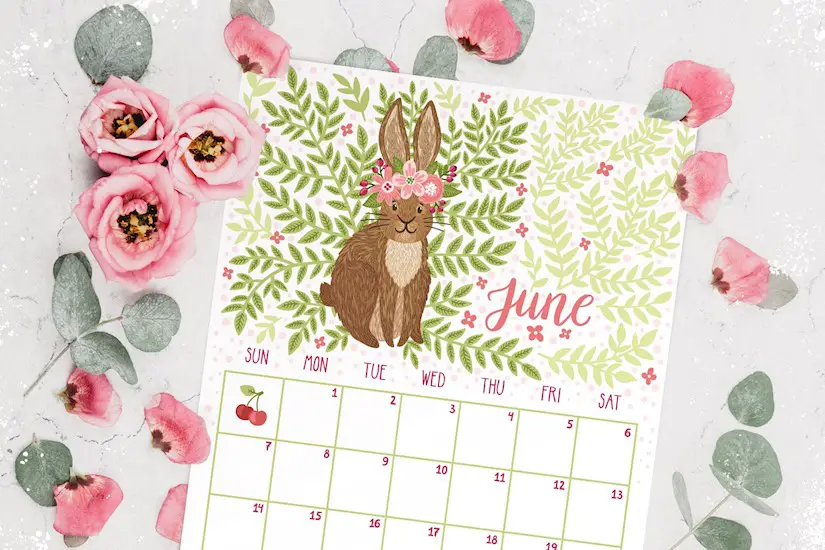 This calendar is an excellent decoration for your room and kindergarten. I have included many different formats for easy use in this product – Ai, Eps10, PSD, Pdf and Jpeg.
This calendar includes:
A printable calendar template
8.5 "x 11" format
Stars of the calendar week on Sunday
Hand drawn text
Funny jungle illustration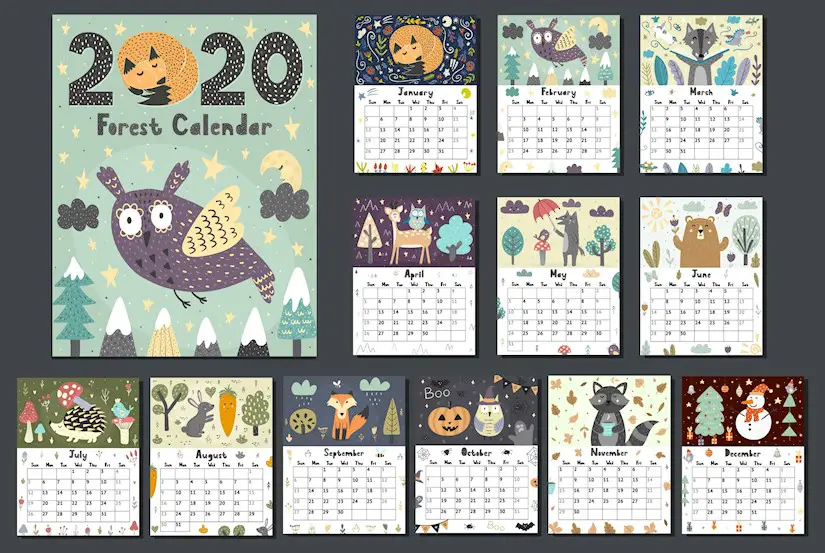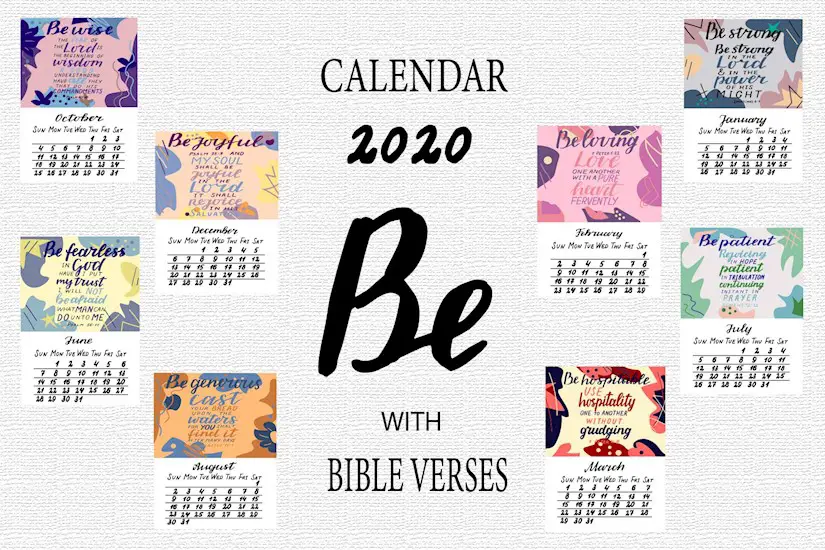 A great calendar for the start of the new year! The 2020 watercolor calendar is an InDesign template in two sizes (A3 and A5) that you can use as a poster or desktop. The calendar also gives you a nice touch where you want to put it.
Features:
InDesign template.
12 pages document.
2 Sizes: A3 and A5.
Edit text colors through palette.
All images are included (jpg)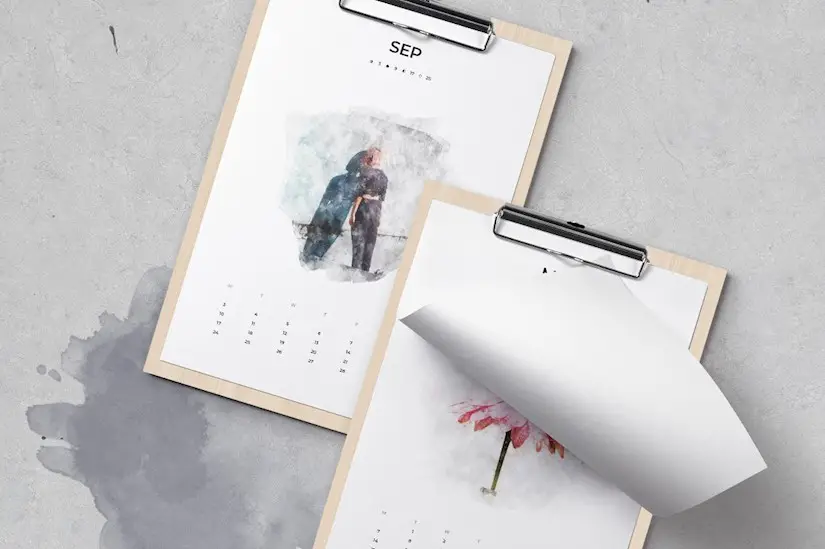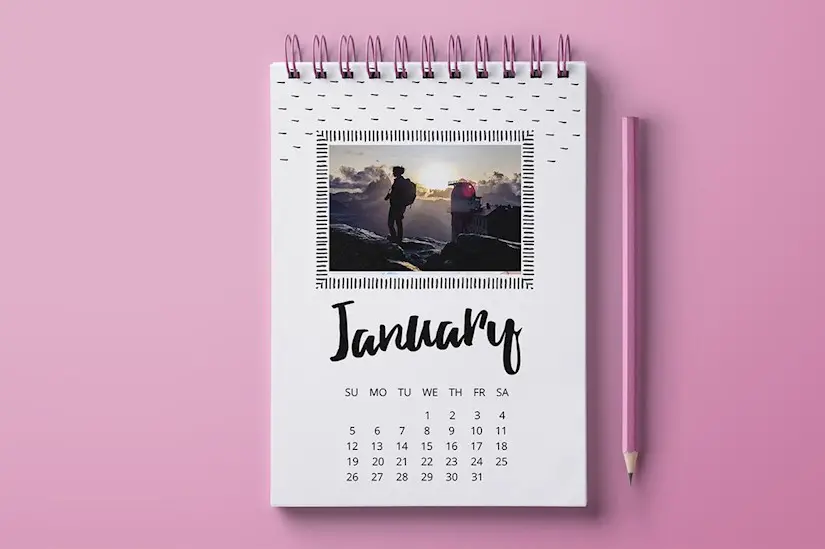 You can select yours and print it for sale or as a special gift for your friends and family or yourself! Decorate your home and workplace for New Year's Eve!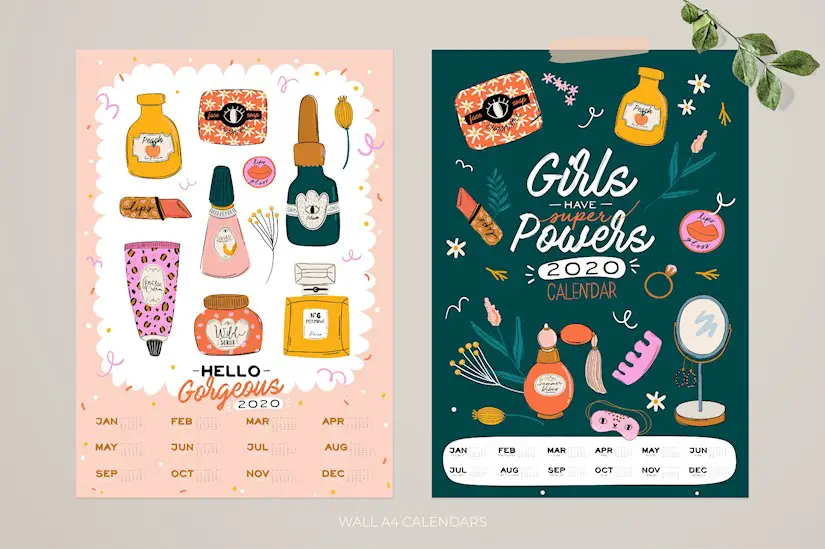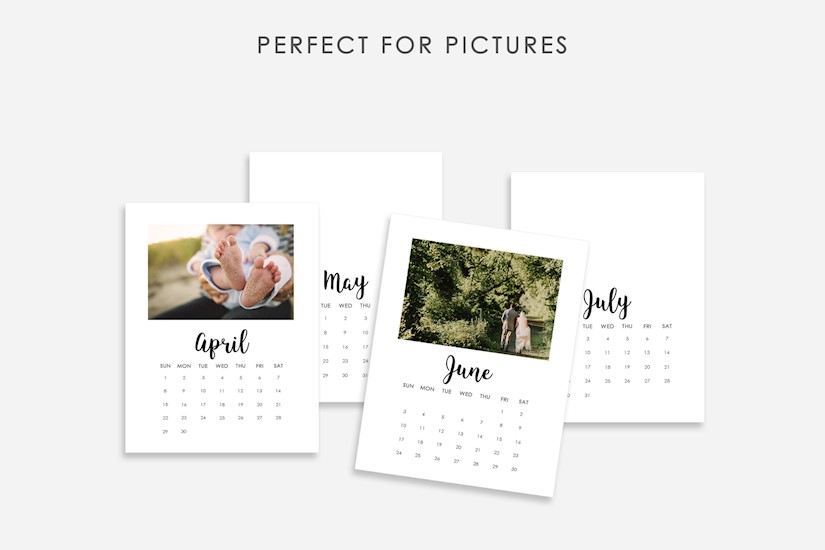 Here you will find hand drawings, adorable mice and 4 calendars made previously for 2020! Each design has 4 cover variants.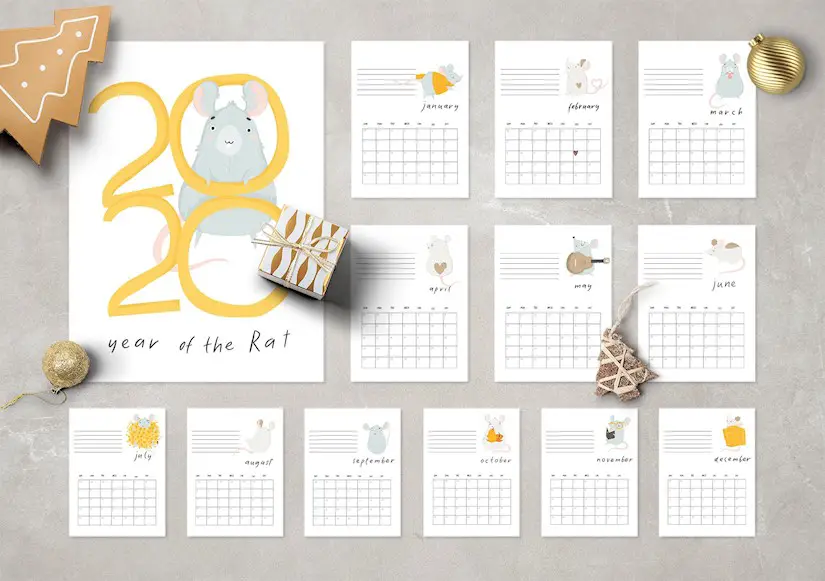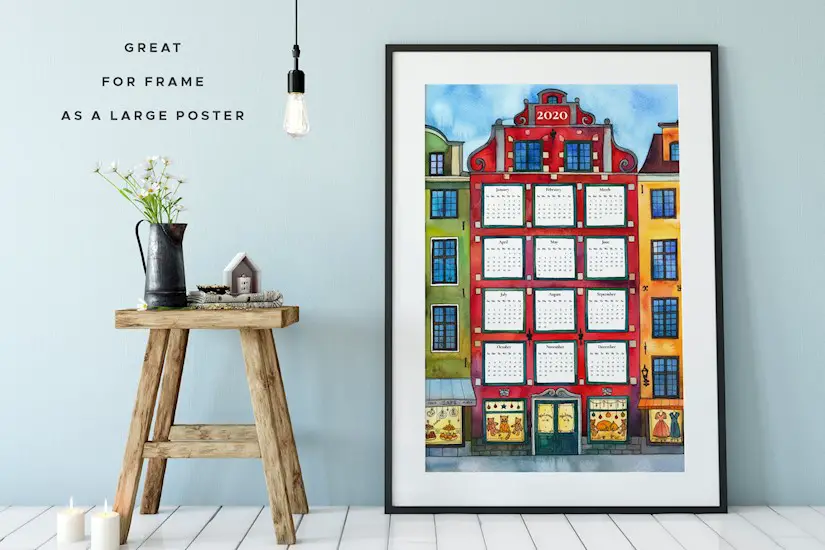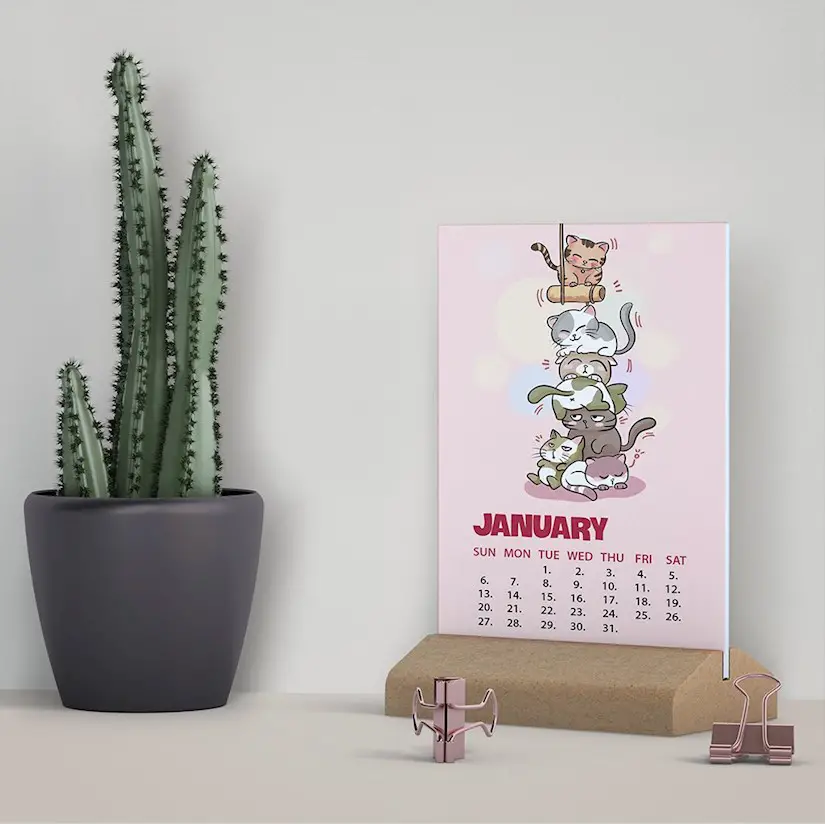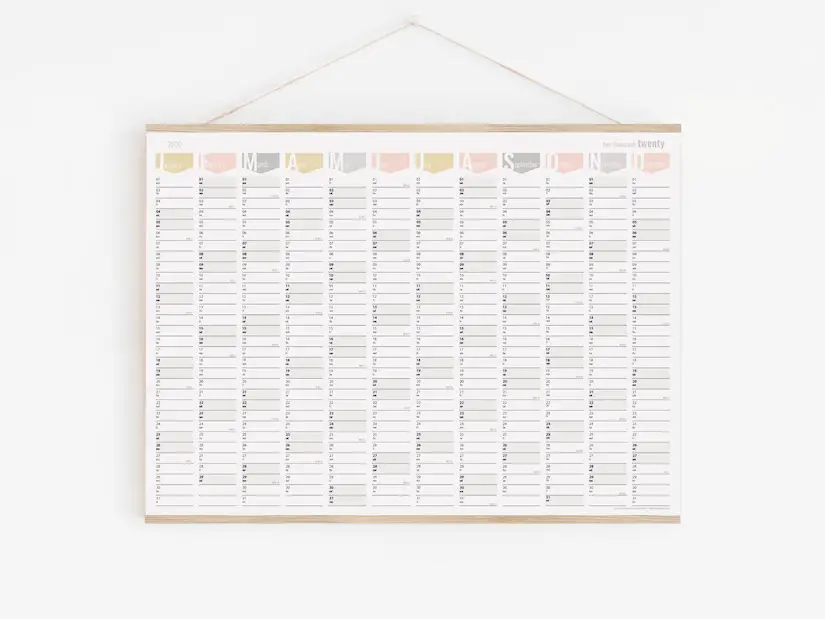 This calendars for 2020 is designed with cute prints and inspirational lettering. It can serve has a desk calendar, calendar-planner and different wall calendars.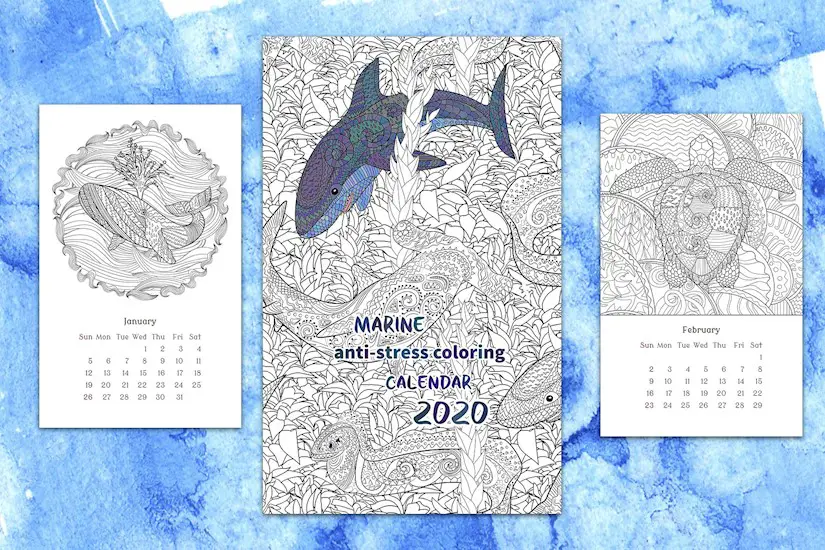 This calendar contains a wide range of floral designs you can select.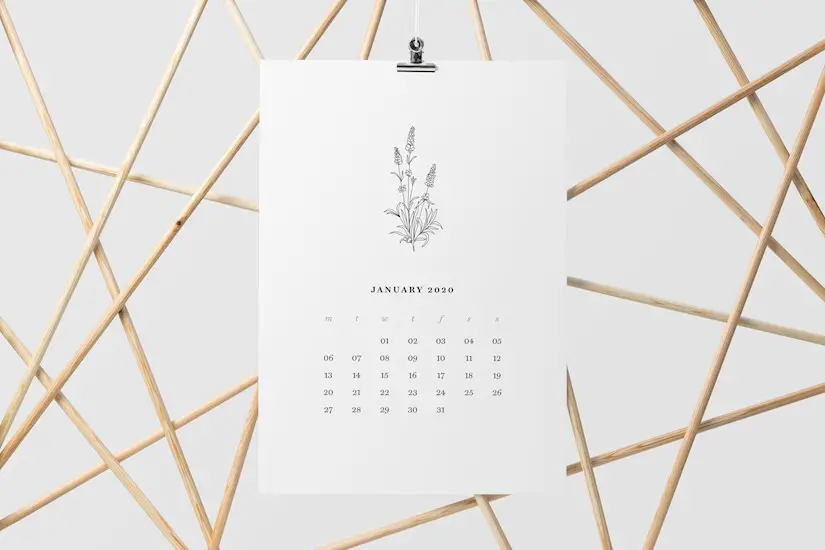 This design is a good calendar template that is recommended for commercial purposes. This calendar is perfect for planning, notes.
Hand-drawn style with a different funny picture for each month Handwritten text.
You can place it on a wall or place it on your desk so you can use it as a monthly planner. It has lots of room to write every day.
Features:
Dimensions – A3 and A4.
Sunday starts on Monday.
2 different designs for each month