People have been creating and using methods for keeping track of days and larger divisions of time since ancient times. Thus, if you are a fan of calendars like us, be proud and keep using them! As the end of 2021 approaches, many graphic resource providers and individual designers have already created their unique, beautiful calendars that will help you organize your 2022 schedule! 
You can save your time and use the online calendar editor Canva which has a lot of easy-to-use predefined designs.
There is an enormous collection of wall and desk calendars online and a lot of personal work has been put on them by the designers. You can find a 2022 calendar at a good price and we tried to help you from that point of view, by creating a list of beautiful, reasonably priced calendars for you to choose from!
The calendars of the list could be placed at home or in the office not only for practical, note-keeping reasons but also to decorate your wall or desk, to make you laugh in some cases, or inspire you in some other.
Regardless of whether you are looking for family birthdays and anniversaries, planning your study time, setting personal goals, or tracking due dates, we created a list of calendars where you can find the one that not only does all that, but also matches your taste and character.
Aesthetic Printable Calendars 2022
---
This cute travel wall calendar will not only keep you organized with monthly overviews of your tasks but also entertain you throughout the year with amazing travel illustrations. Selling fast.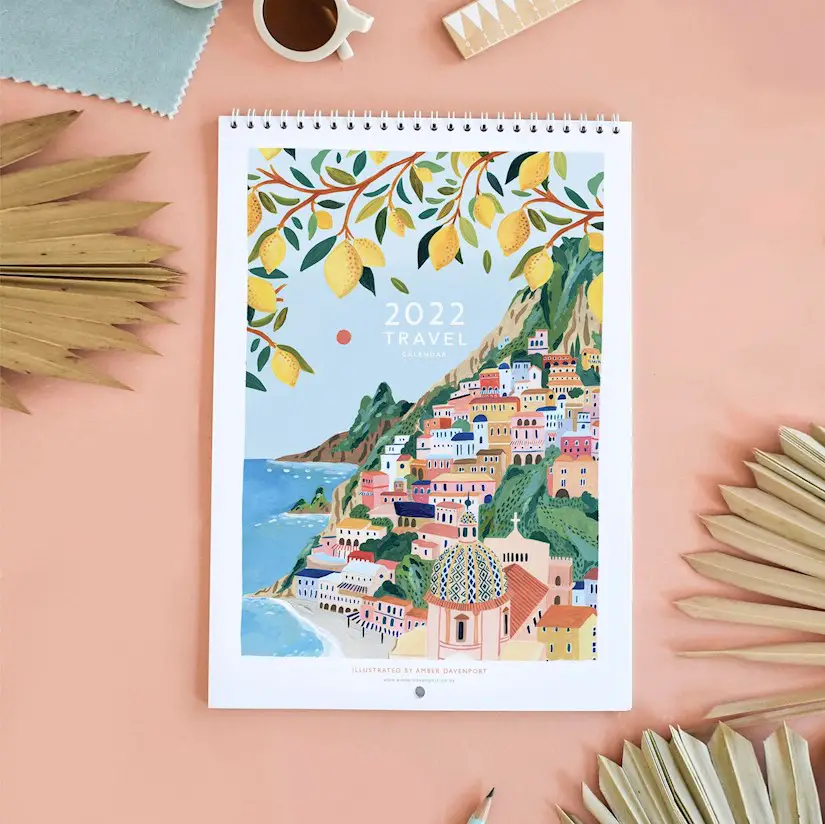 You can decorate your office or kitchen with this abstract wall calendar. It suits both a minimalistic and a boho interior. Mark important dates on the yearly overview page and jot down tasks in the monthly planner.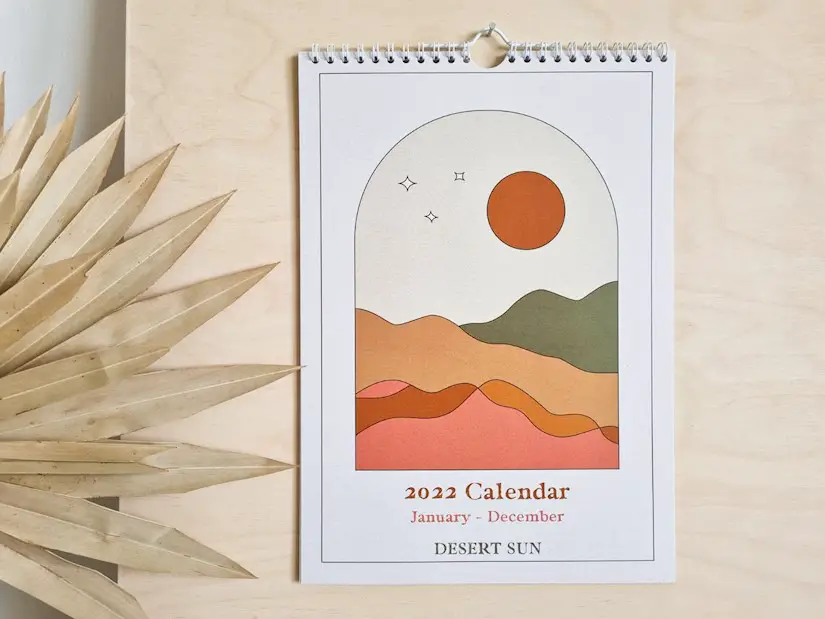 There is no such thing as too many cats or too much art. This calendar combines both in lovely remixes of some world famous paintings. Put it up on the wall and never miss an appointment.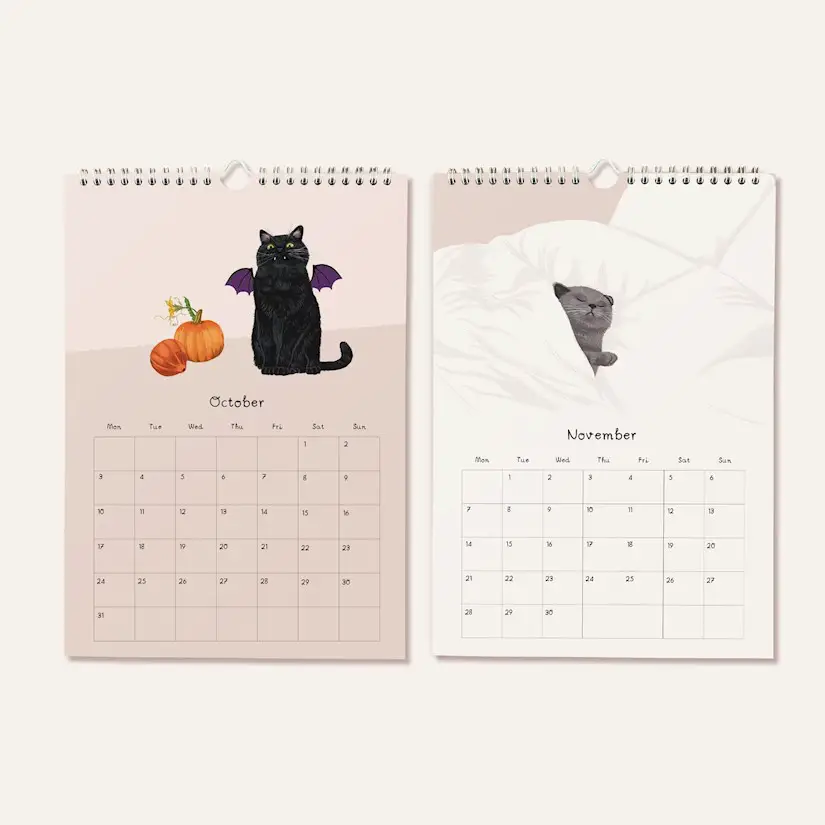 Apart from being a colorful, cute mushroom woodland-themed calendar for the upcoming year, this calendar is also a piece of art. Many of the artworks are custom created just for this calendar.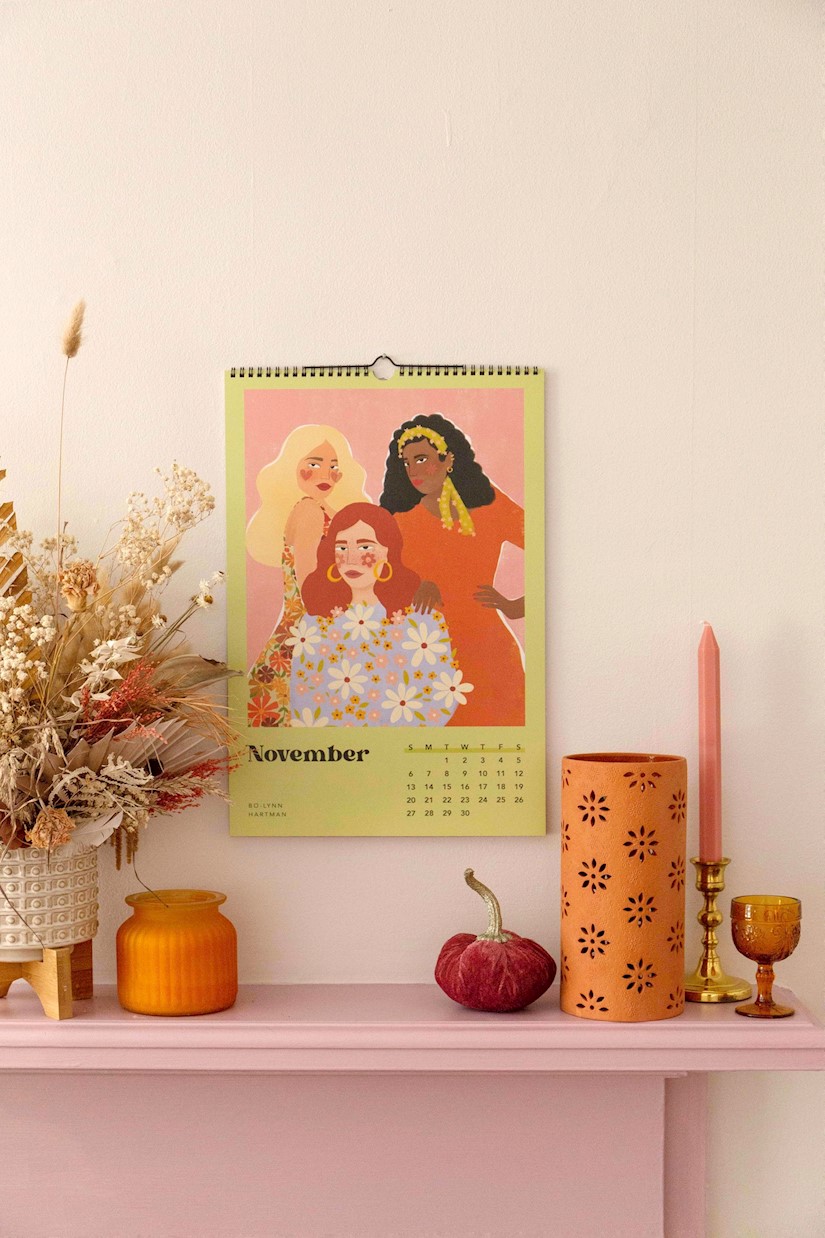 A modern calendar that promises to make your wall more elegant with its minimalist, bohemian style tropical leaf illustrations. Each month contains a different tropical leaf design at the top and a grid for your notes and appointments below.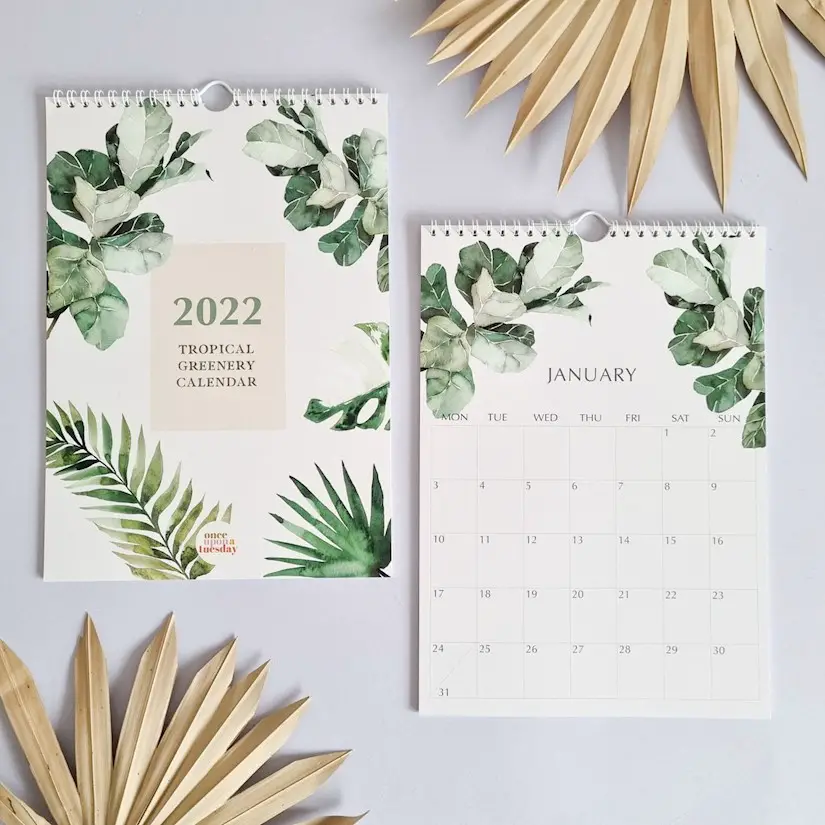 Each month has a hand-drawn illustration of a beautiful place at the top, followed by a minimalist grid where you can keep notes for your day.
One of the most unqiue calendars from this collection! The calendar is creared from a seeded wildflower card. After you used the calendar, you can plant it in your garden.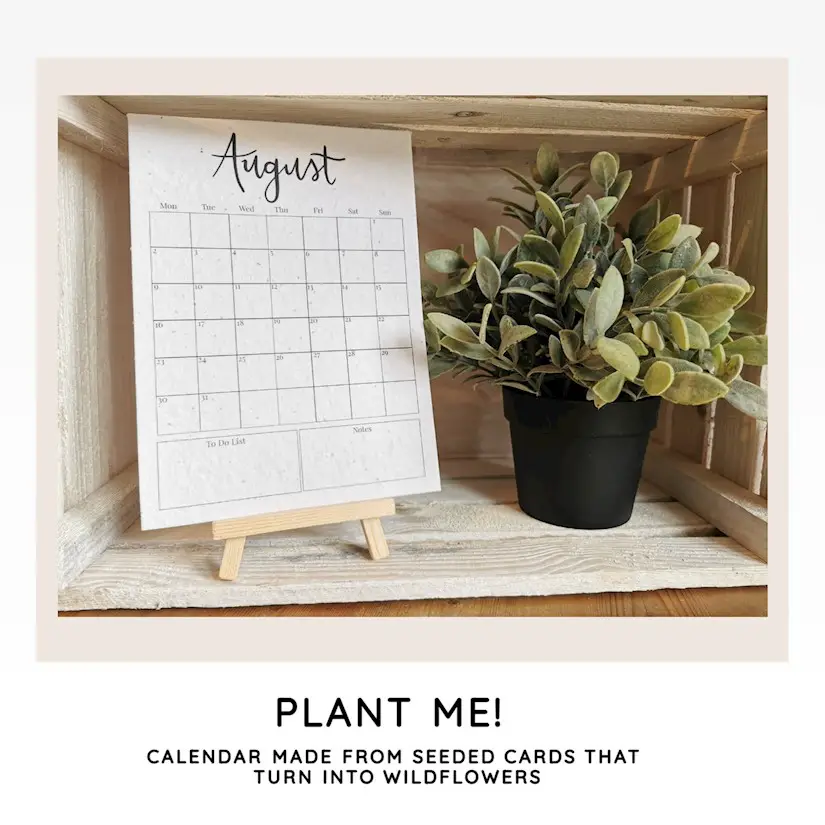 Featuring an illustration of an abstract beautiful woman on each page, this wall calendar is for those seeking an aesthetic calendar on their wall. Each illustration is beautifully placed over the minimalist but also spacious grid of the month.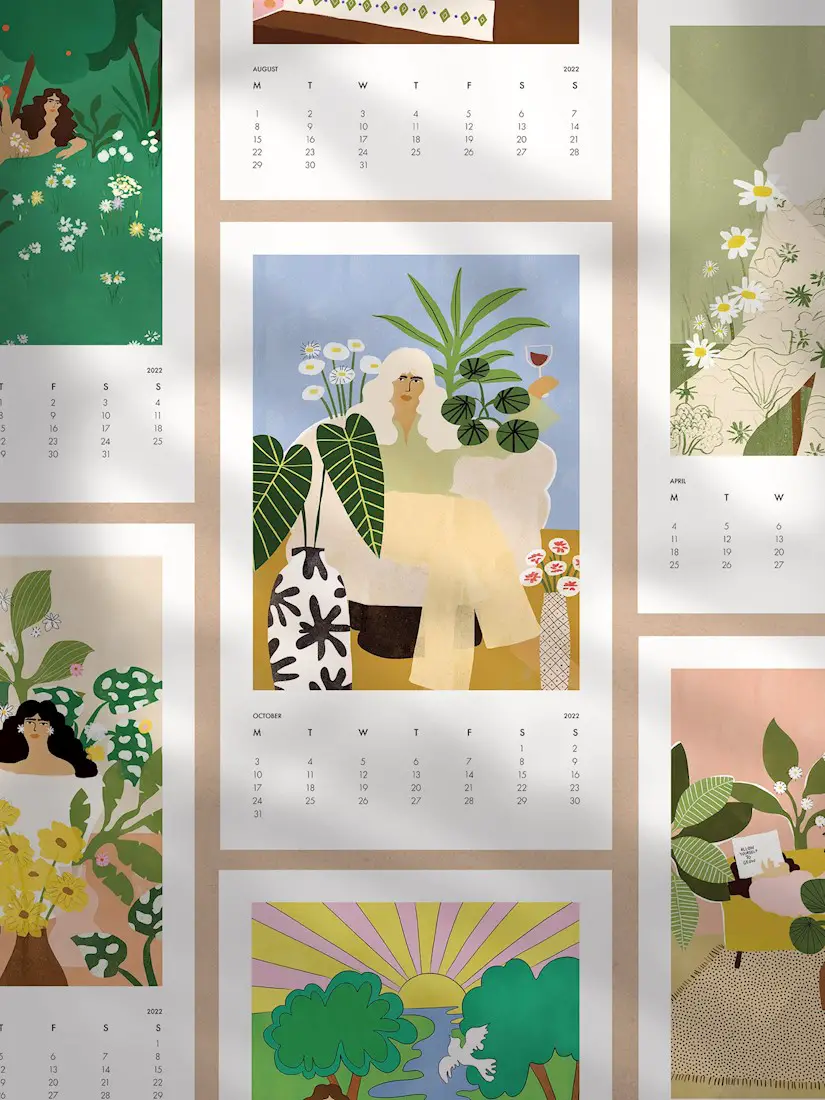 This is not a simple calendar but a perfect family planner with fields for notes that your family member can leave for each other.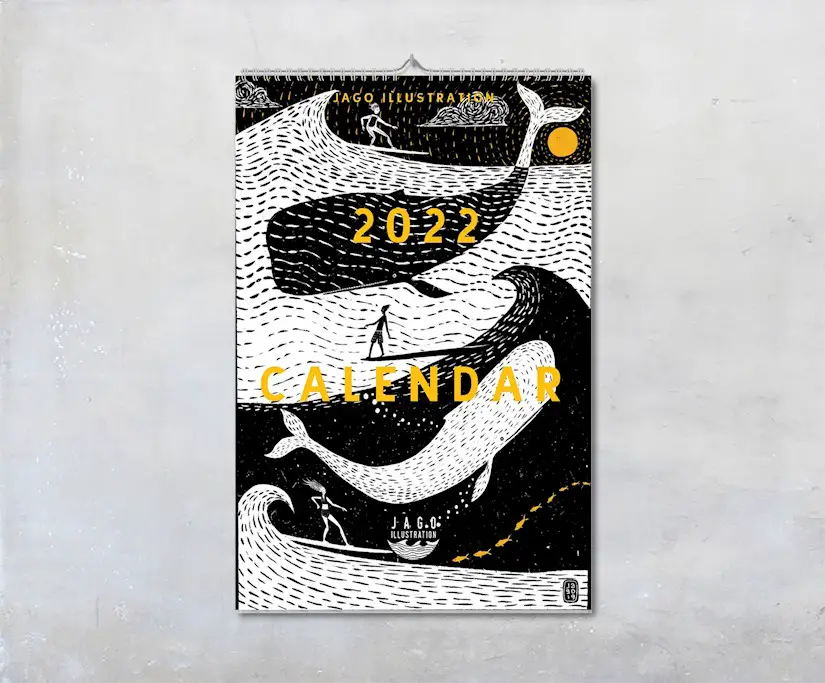 This not only cute but also hilarious calendar promises to keep you company throughout the year but also to make you laugh every 1st of the month. Each month contains a cute animal illustration followed by the month's grid.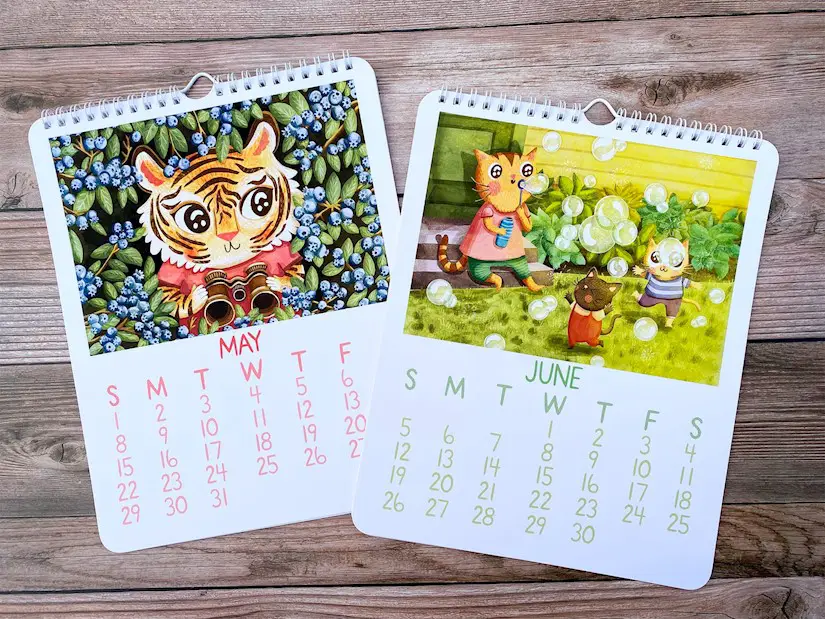 Several hand-drawn illustrations by Valériane Leblond were used to create this 26-page, colorful Welsh calendar. Every month is depicted by an illustration that makes you feel like you are in Wales, it is written in Welsh and there is enough space for you to highlight your important dates.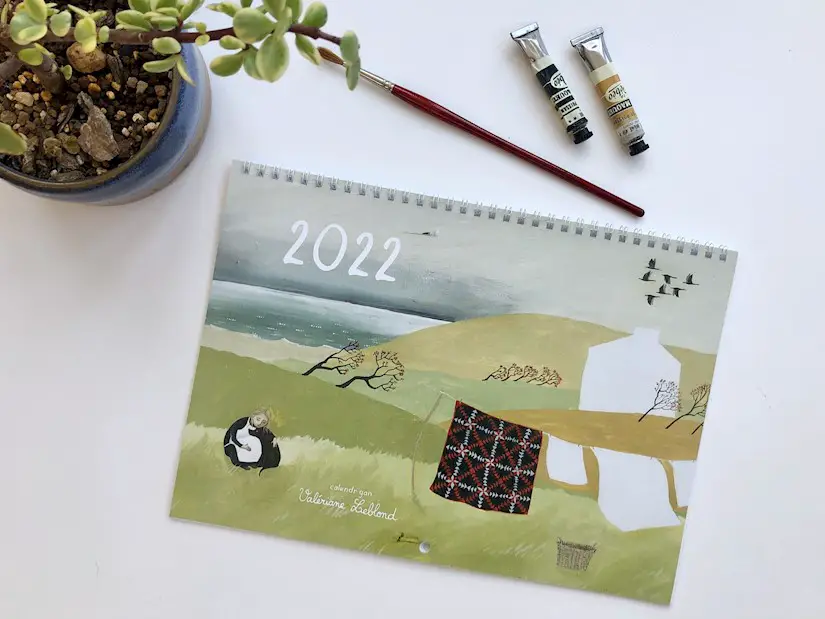 Cute and hilarious, featuring 12 dinosaurs, this wall calendar is perfect for an unconventional gift that promises to make you smile. The upper section of every month's page has a funny illustration of dinosaurs that makes it a perfect gift for a kid.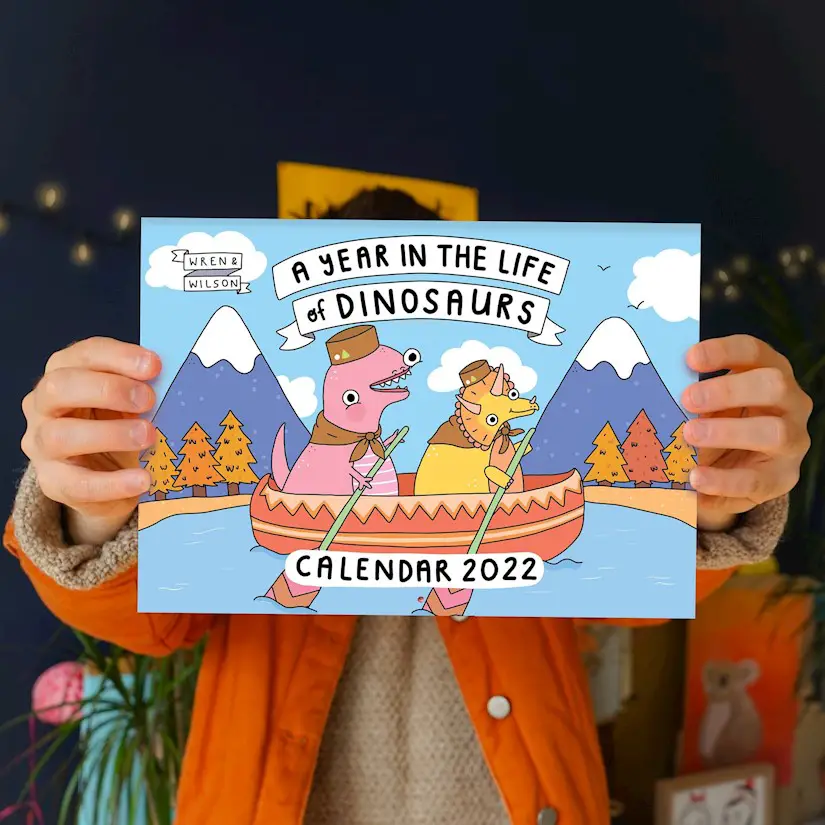 This calendar features several vibrant, playful, and fun vintage home items on every page. A beautiful handmade illustration is designed separately for every month which is followed by a grid where you can add notes and reminders for your everyday tasks.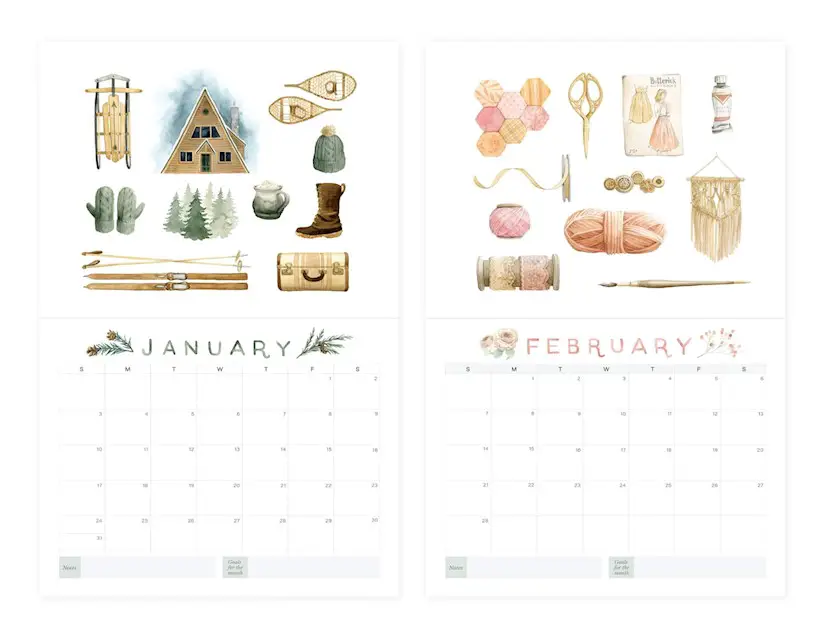 This handmade calendar, designed by RitaGould8, contains delightful, cute, and natural illustrations that cover the whole pages. The Months' grids are carefully placed inside the illustrations and create a unique depiction on every page.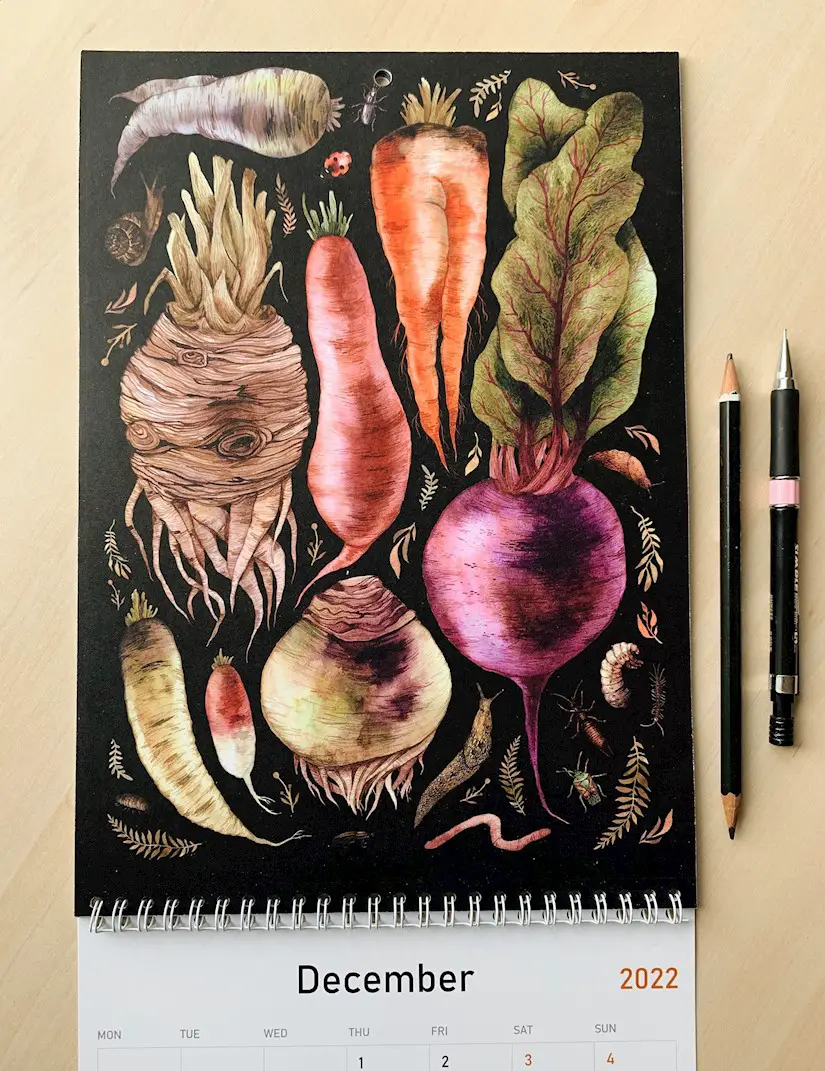 Although this is a compact size calendar, it contains several lovely nature illustrations. It is designed by AbacusCorvusArtwork. For deeper understanding of each image you can listen to their podcast, The Hum and the Holler.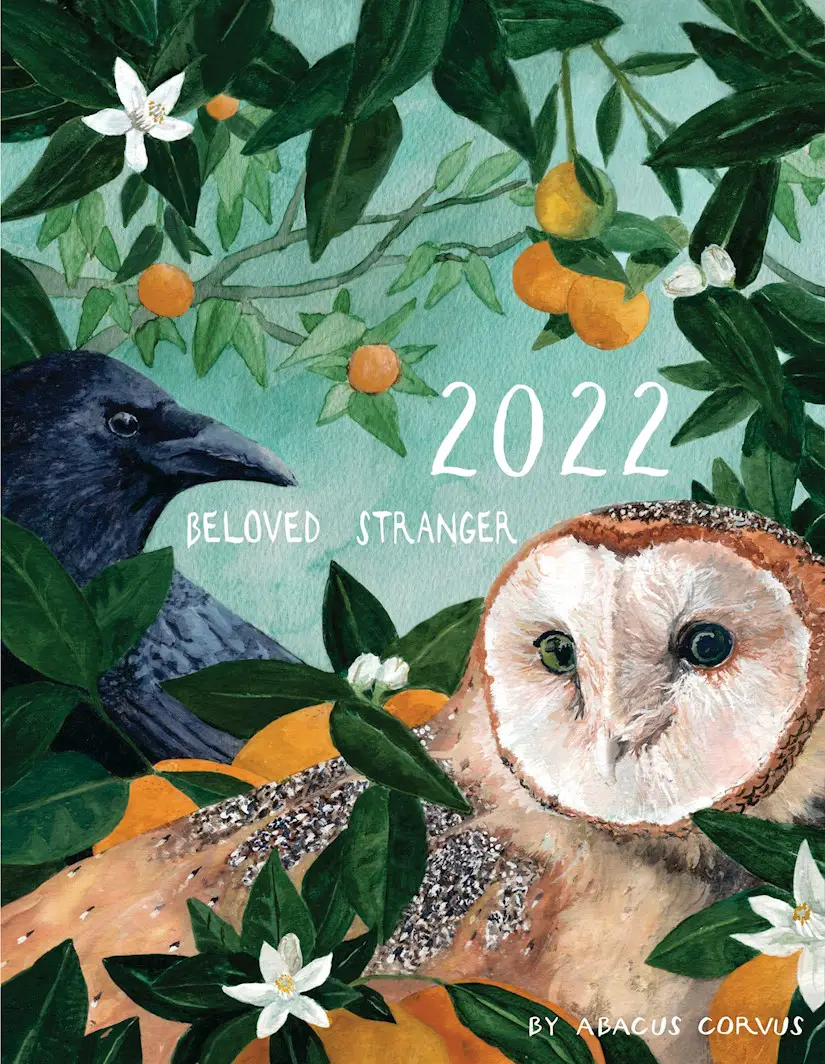 A wall calendar full of colors, it contains 12 different 70s illustrations designed by EclecticMoonCo. The drawings occupy most of each month's page, leaving some space at the bottom, for the beautiful small grid.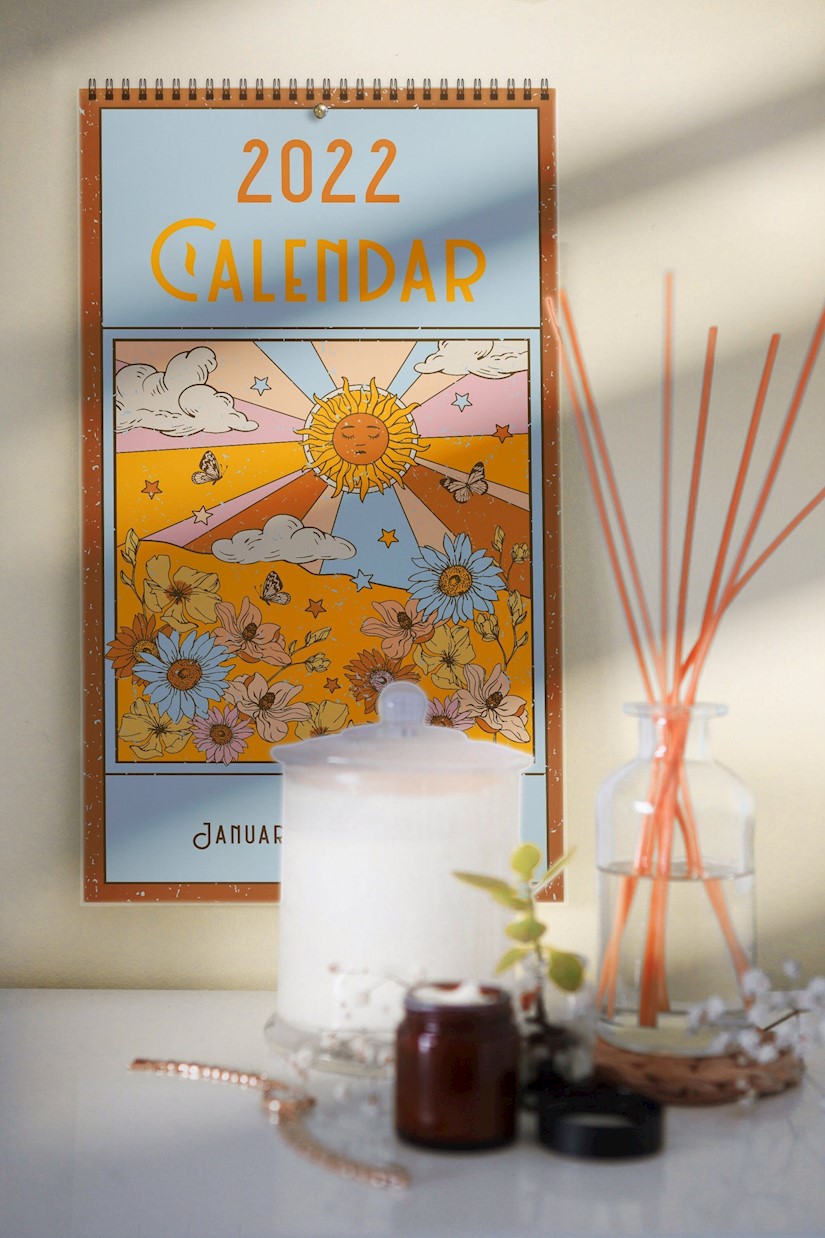 This amazing calendar was created for travelers. It is beautifully illustrated calendar that depicts breathtaking cities on every page, such as Moscow, Paris, Barcelona, and more.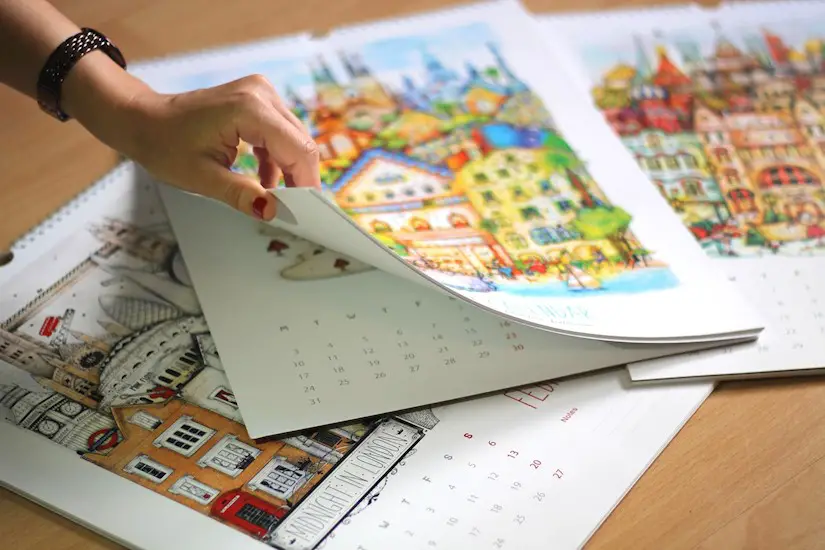 If you are an admirer of abstract art then this is the wall calendar for you. With original abstract illustrations on every page followed by dates in a grid format, this calendar is a modern piece of art for your wall.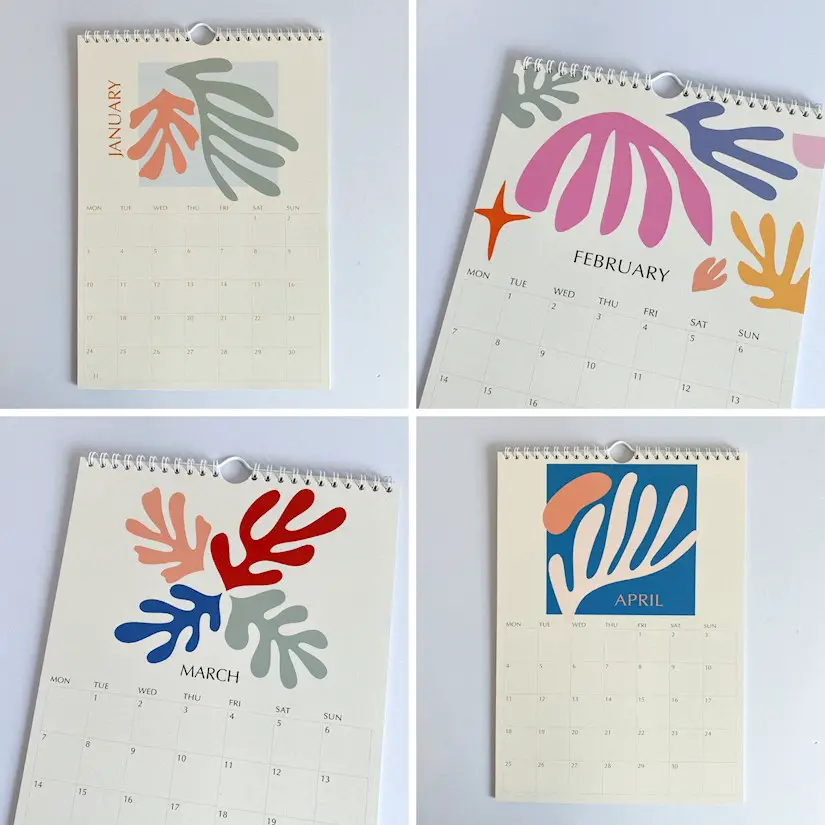 Vibrant Botanical watercolor designs surround the grid of every page, constructing a stunning small calendar for your desk. Resting on the offered acrylic stand, this calendar will constitute a discreet and elegant presence on your desk.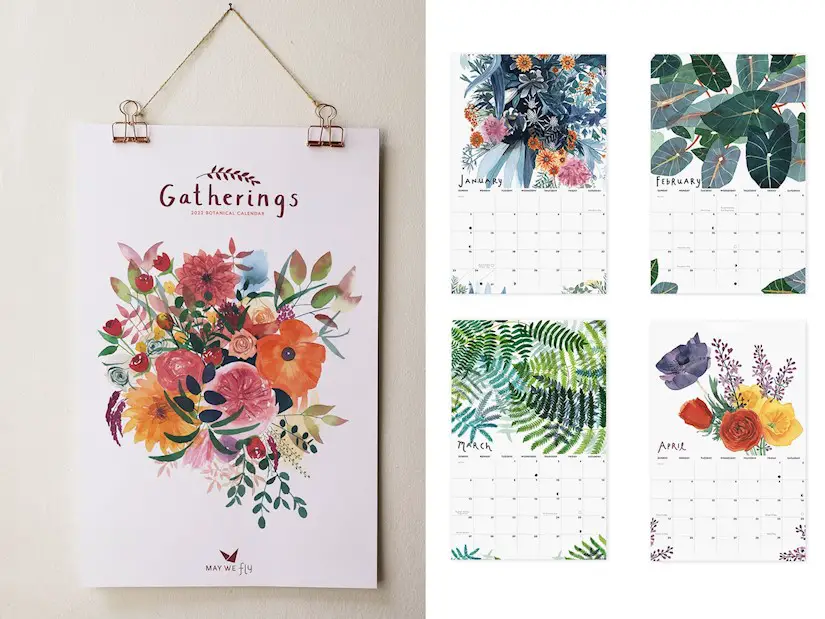 Full of pencil and watercolor illustrations by PaperWildernessShop, this calendar could be characterized as a narrative of beautiful moments. Cute animals are the leading actors of the illustrations that cover the whole page, followed by a beautiful grid for you to keep notes on.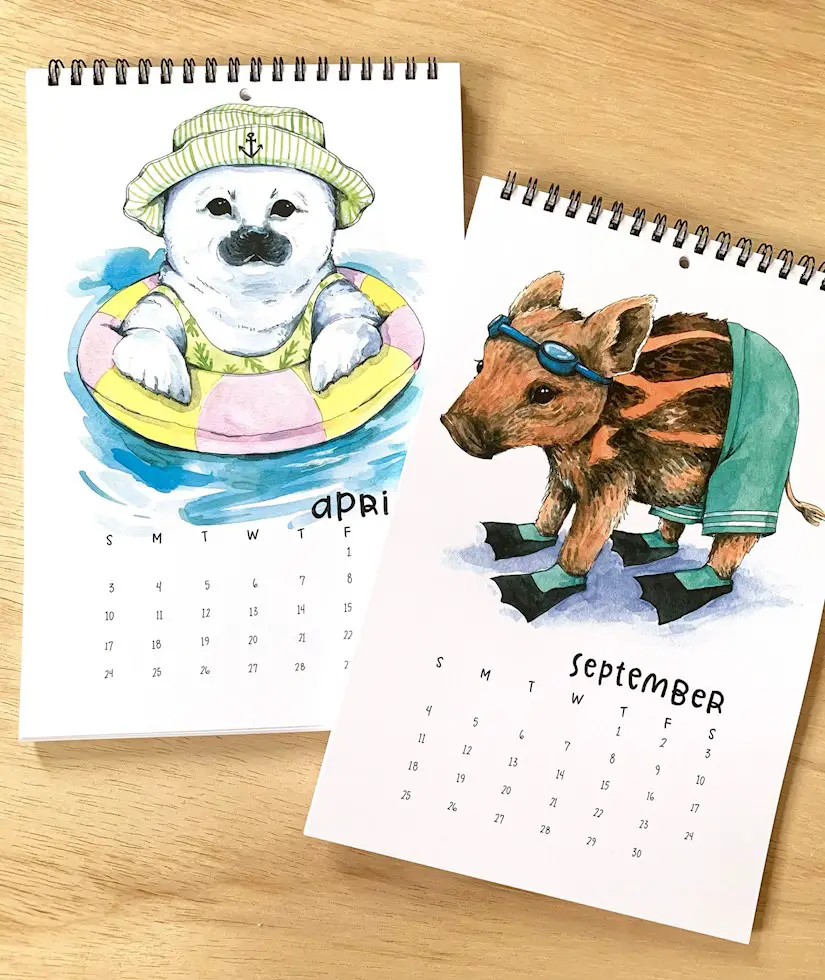 A total of 12 original, made with watercolor paint illustrations construct this artistic moon calendar. The thematology of the calendar concerns the love of the designer for plants and when looking at the illustrations you feel like walking in a beautiful small garden.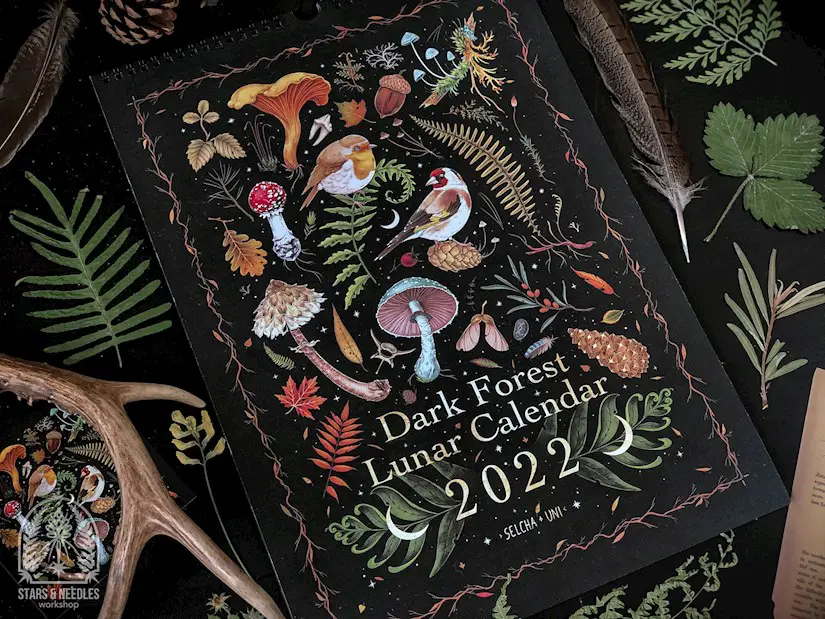 Who does not like cats? This cute calendar features beautiful cats illustrations inspired by Claws Monet, Edward Hoppurr, Georgia O'Kitty and many more.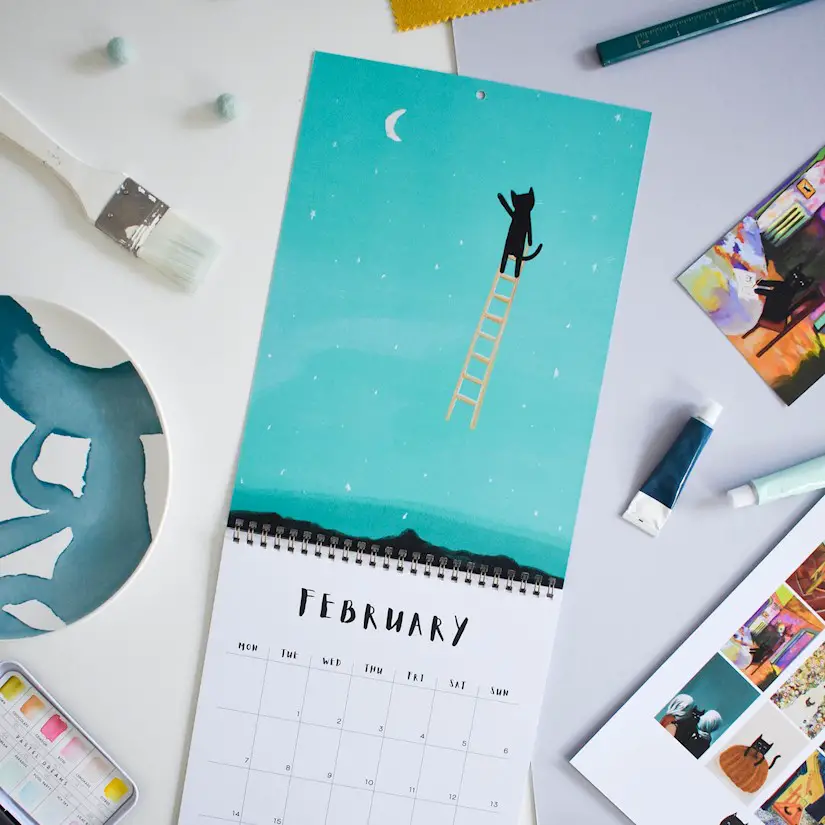 A beautiful minimalist desk calendar with a watercolor illustrations inspired by books and literature. It followed by a beautiful grid for the dates of each month. It reminds me the movie The French Dispatch.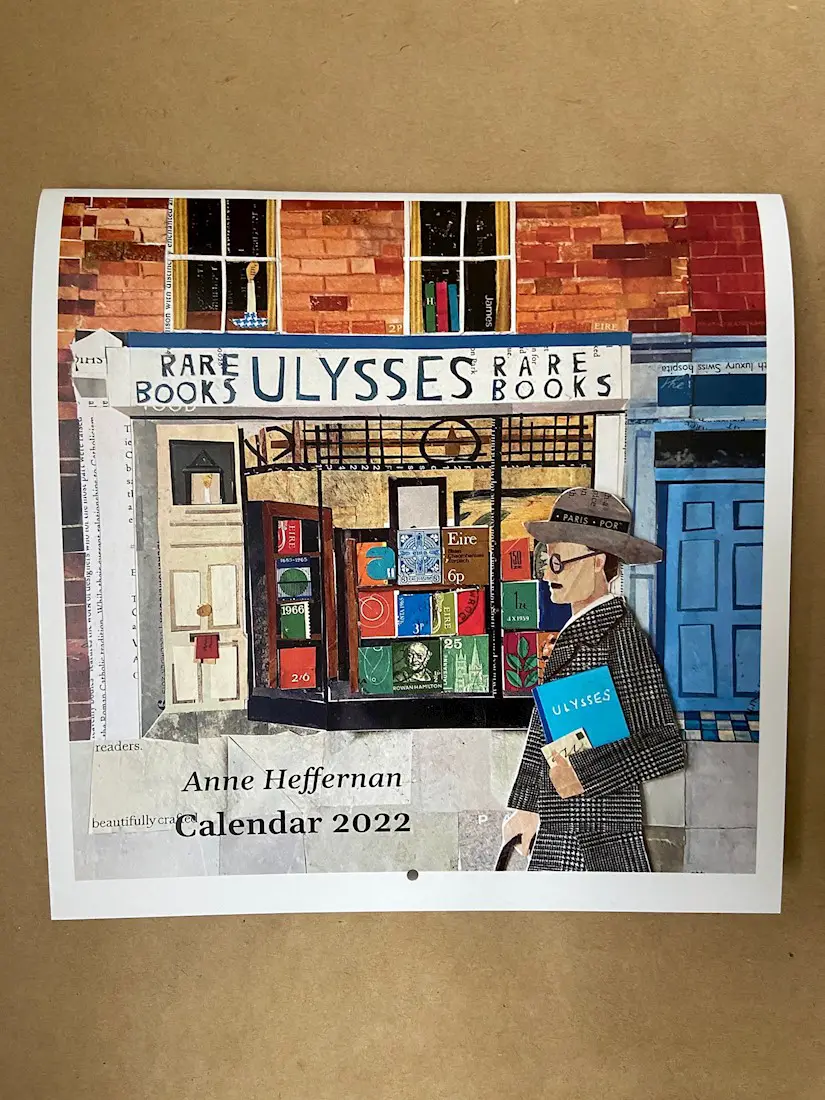 Featuring irresistible animal illustrations from Carmen Saldana, wall calendar promises to be fun and educational but also a pleasing addition to your wall. An animal family like beavers is illustrated on the top of every month's pages whilst another page is dedicated to the month's dates with a spacious grid for you to keep notes on.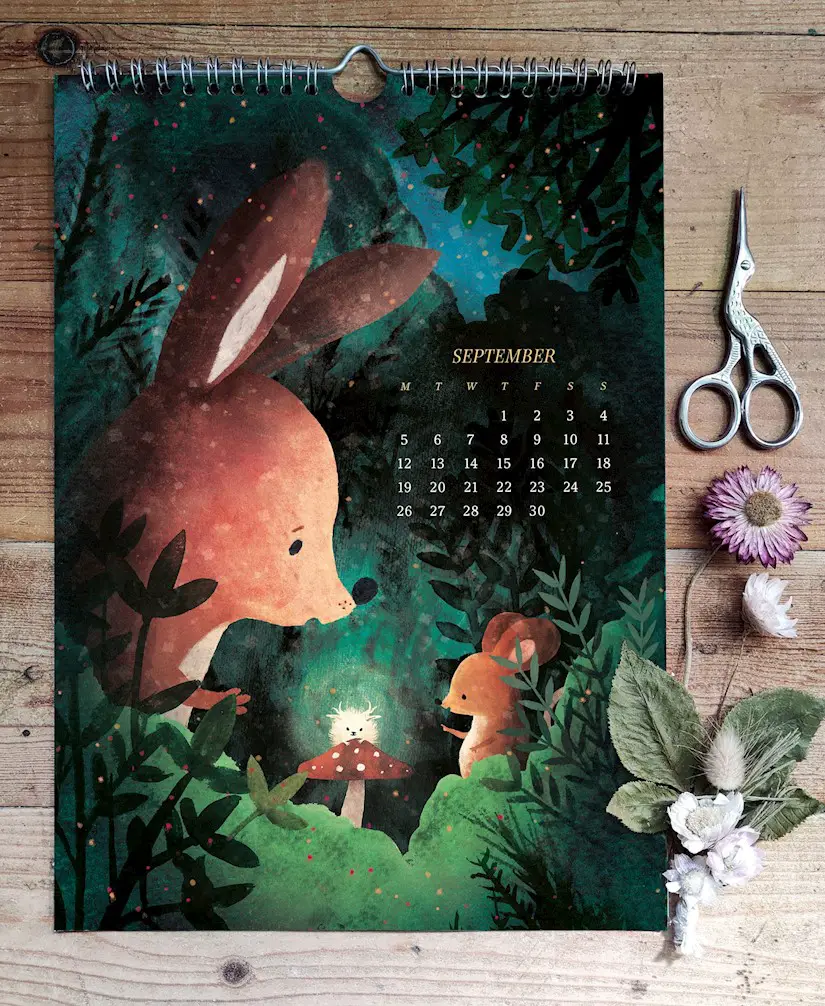 AnnaSeedArt has created an artistic wall calendar with plenty of space for you to keep notes and reminders. Each month contains a full-page original Whimsical illustration that frames the spacious grid of the dates creating a harmonious set of drawings and text.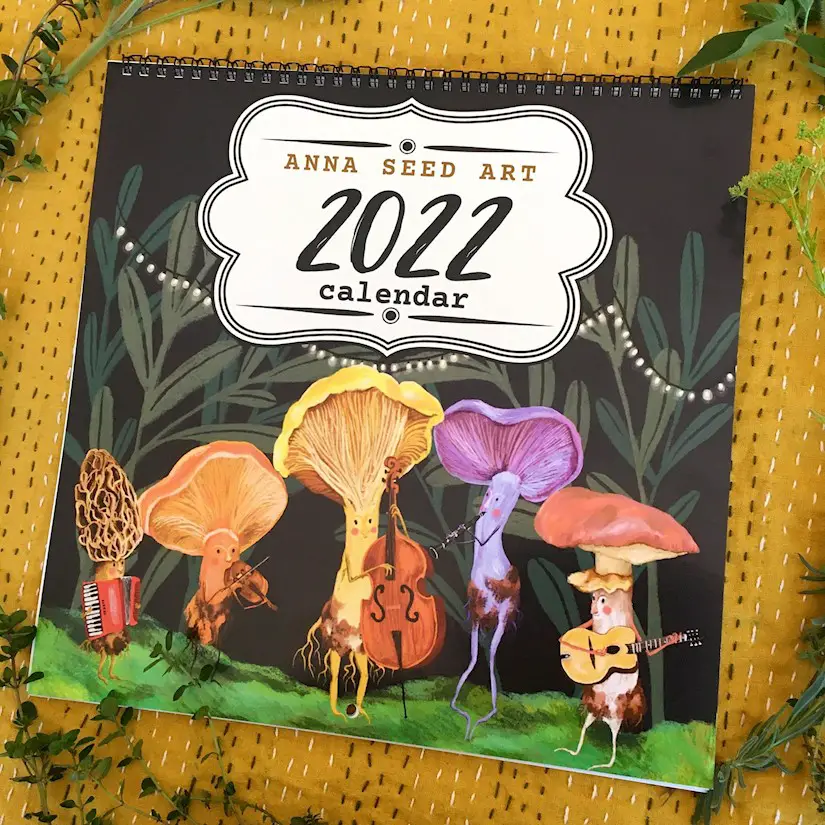 Twelve unique illustrations have been designed for each month of this large wall calendar has plenty of space for you to track your schedule, keep notes, etc. These funny cartoon style illustrations will make you smile every day.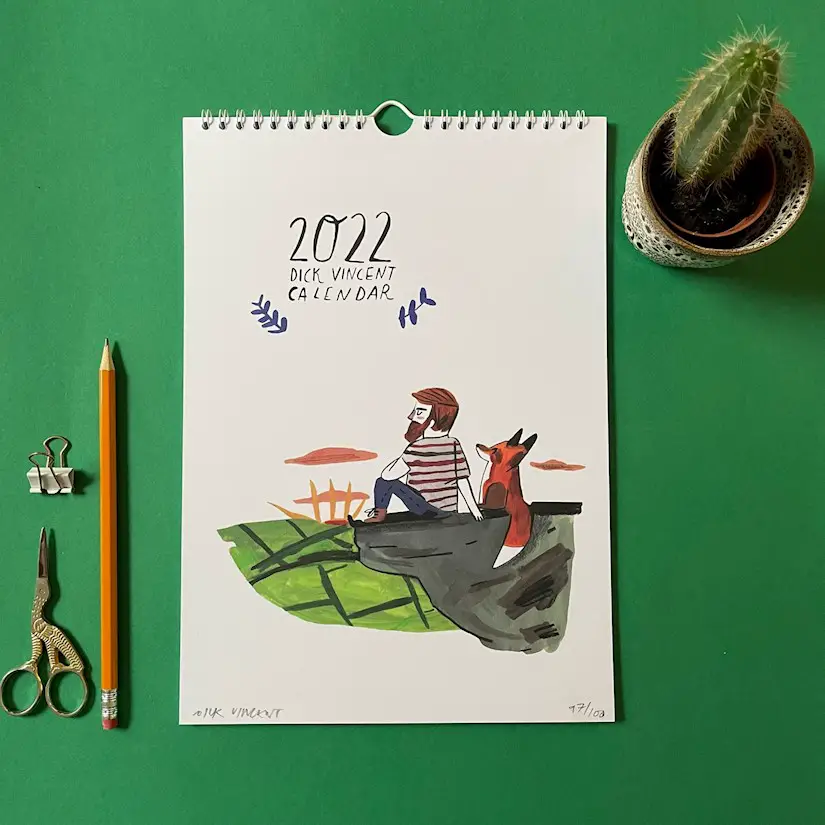 This amazing wall calendar is made out of beautiful illustrations inspired by Walt Disney World. Every page contains a beautiful image of the month at the top, followed by the name of the month and grid for the dates at the bottom.
One of the ost creative calendars in this list features breakfasr illustrations for each month as well as simple calendar grid.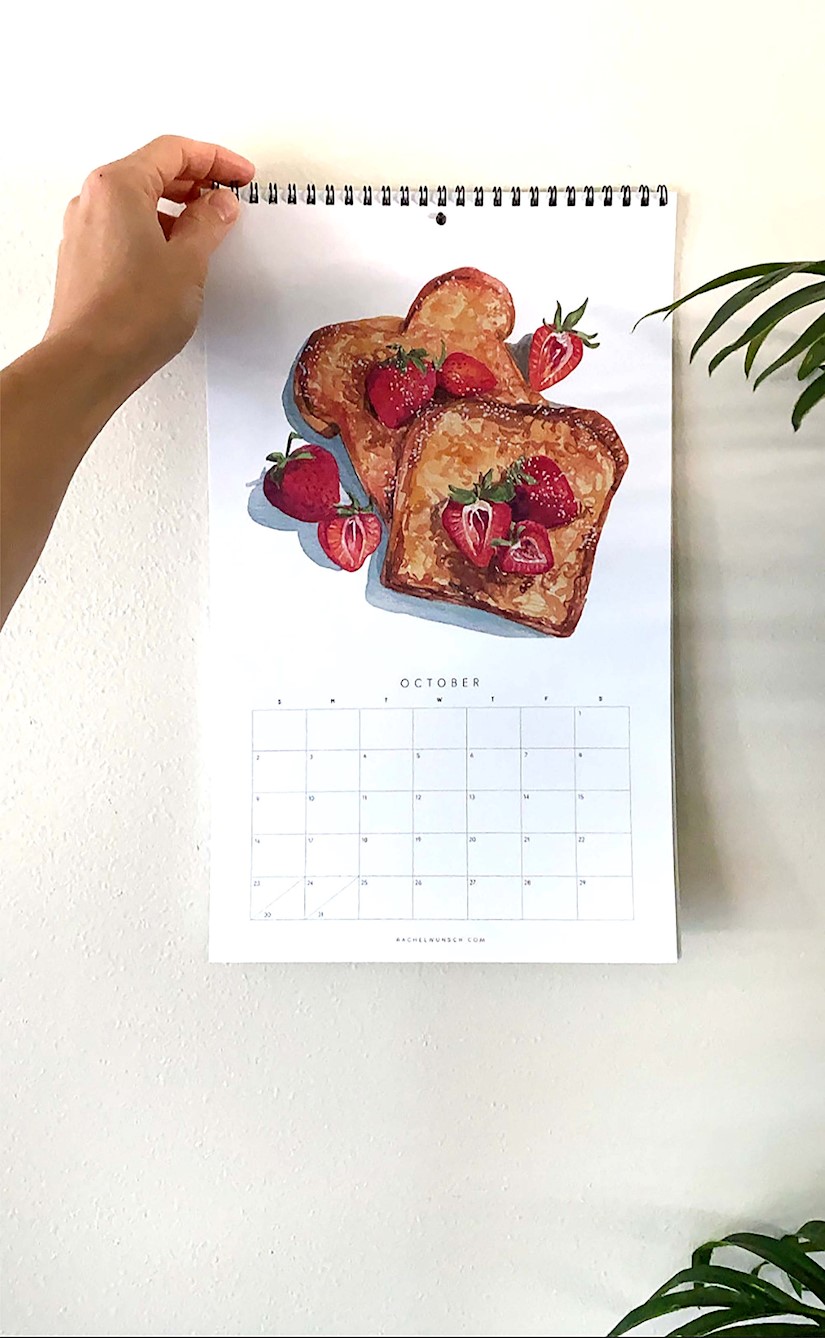 BurrenFlowerFairies has designed an inspiring calendar that promises to bring magic to your wall with its 12 unique atmospheric drawings. A beautiful pattern with animals covers a page of each month and a spacious grid at the bottom.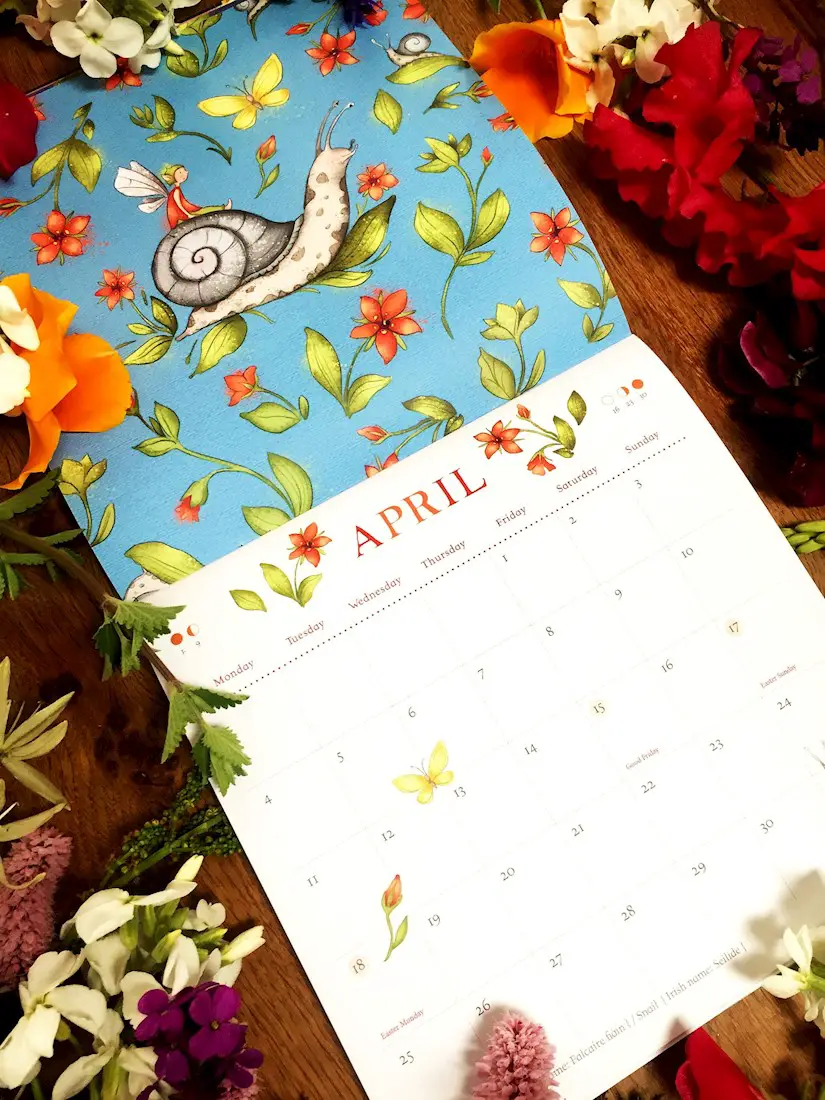 A minimalist calendar featuring beautiful Ireland photography that could be later cut out of the calendar and be used as a set of mini prints to decorate your wall. Each month has a unique photo followed by a clear, minimalist grid for the dates.
This wall calendar could be characterized as a piece of art. Stunning original illustrations of the US National Parks are placed for each month and as the grid keeps the color palette of the illustration, a harmonic environment on is created on every page.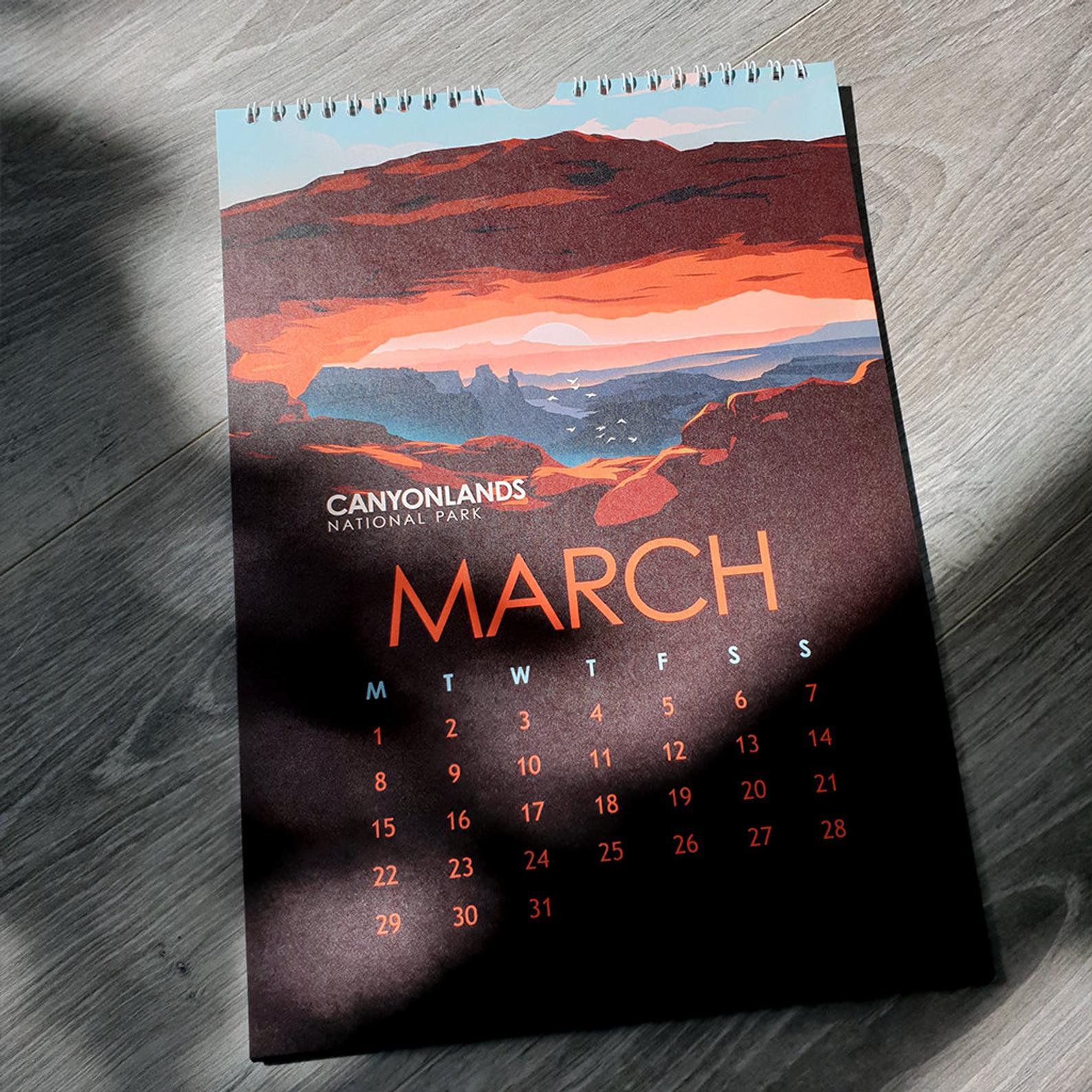 If you are a fan of Snoopy, then this hand-drawn desk calendar is certainly made for you. Each month contains a little Snoopy story, an adventure that occupies most of the page, followed by a small grid at the bottom and a bigger one at the back of the page for your notes.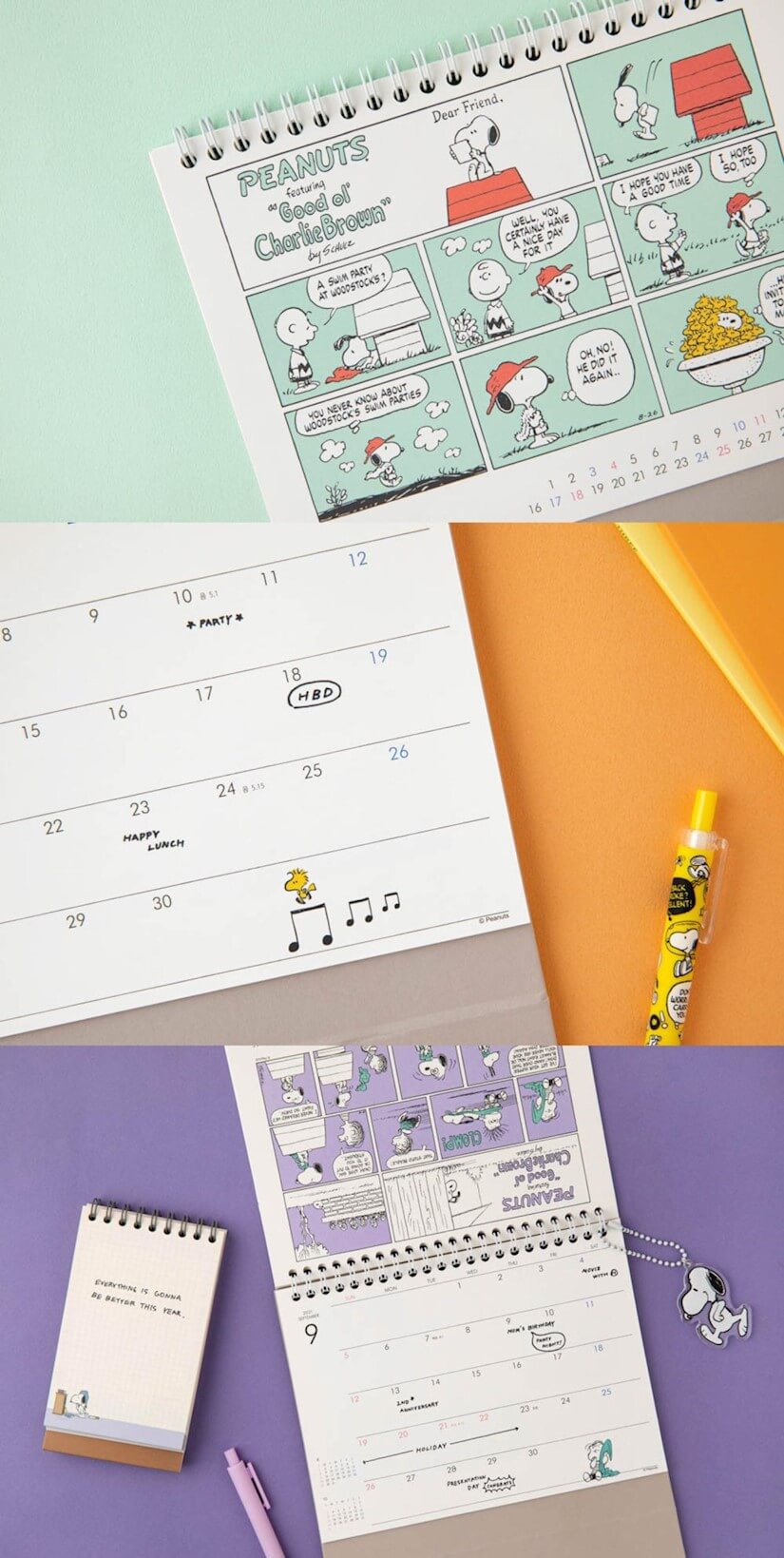 Your desk can be beautifully decorated with this abstract small calendar that will take its seat on the specially designed wood stand. One beautiful abstract drawing has been designed for every page of the calendar followed by a minimalist grid for the dates.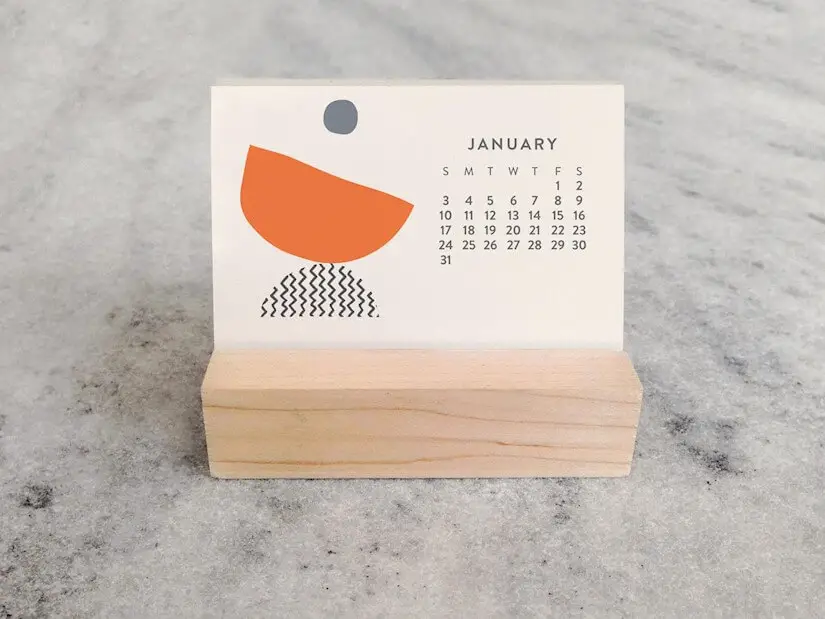 Calendar Templates 2022 and Planners
This wall calendar template could be characterized as elegant and minimalist. Offering its aesthetic wall stand, this calendar may not offer a set of illustrations on its pages due to its size, yet every month's name is hand-written and followed by a minimalist grid for the dates.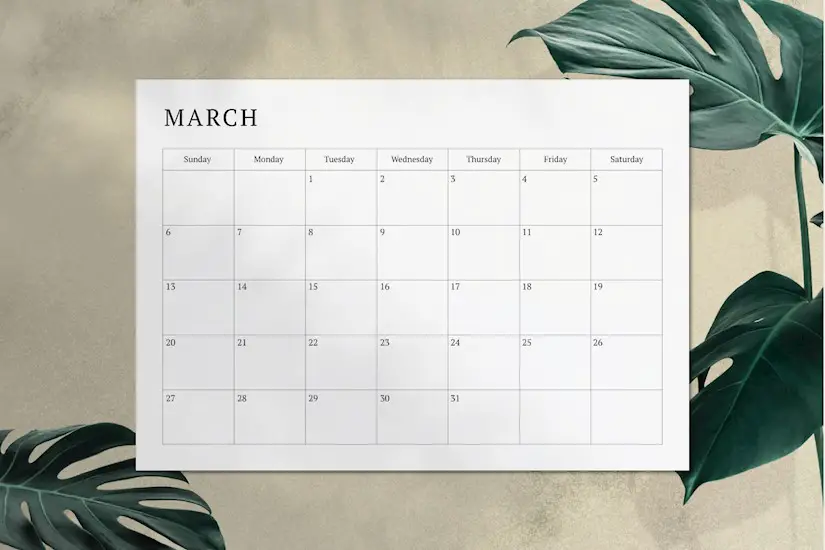 This amazing planners bundle includes over 30 files, such as daily, weekly, monthly and yearly planners, schedules, goal setters, lists, note papers, and financial trackers.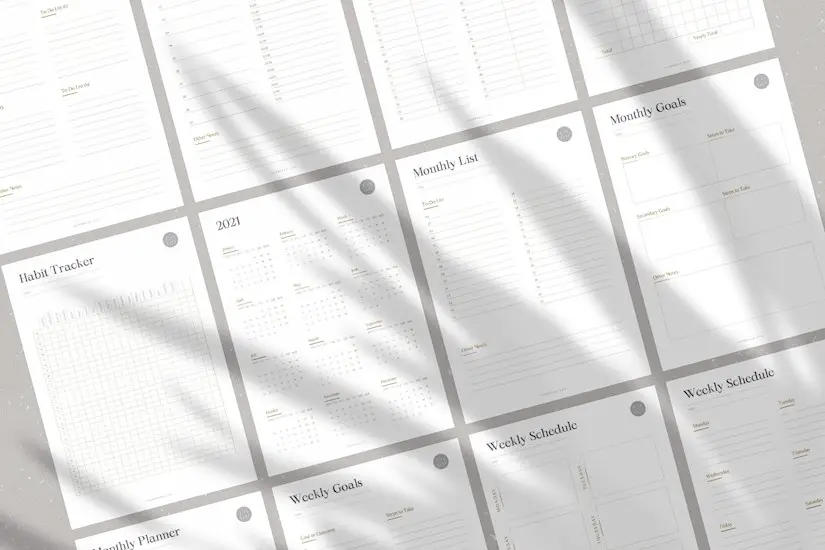 Here is a photo calendar template for InDesign that you can customize, change the image and get a whole new product.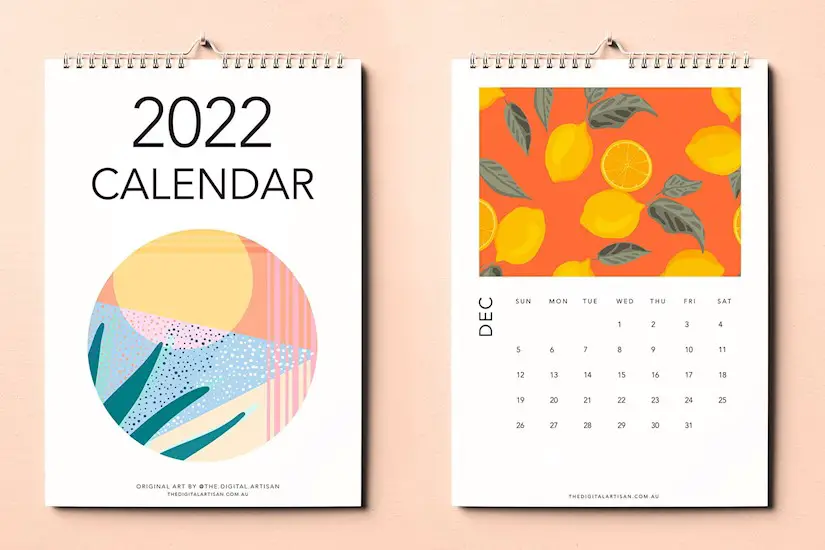 Check out this gorgeous watercolor calendar template with cute illustrations and calendar grid.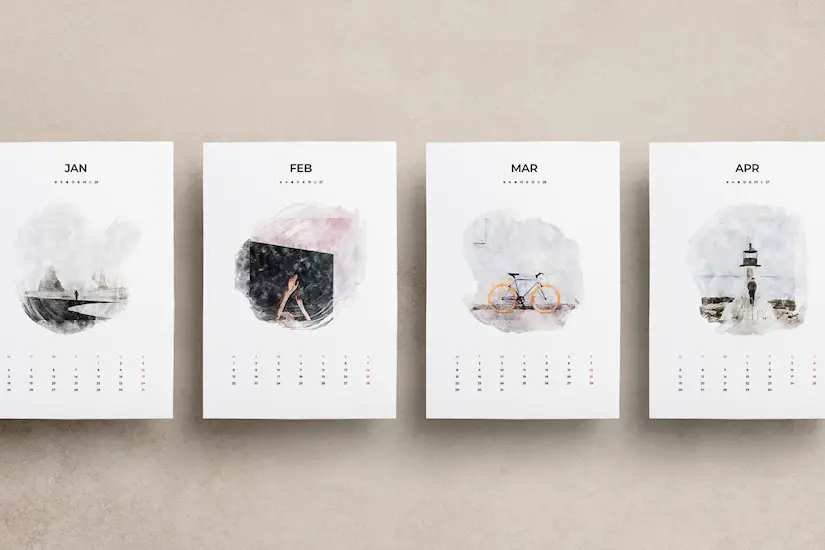 This collection inludes three different calendar templates, 15 illustrated compositions, 100 cute drawings, and a free font as a bonus.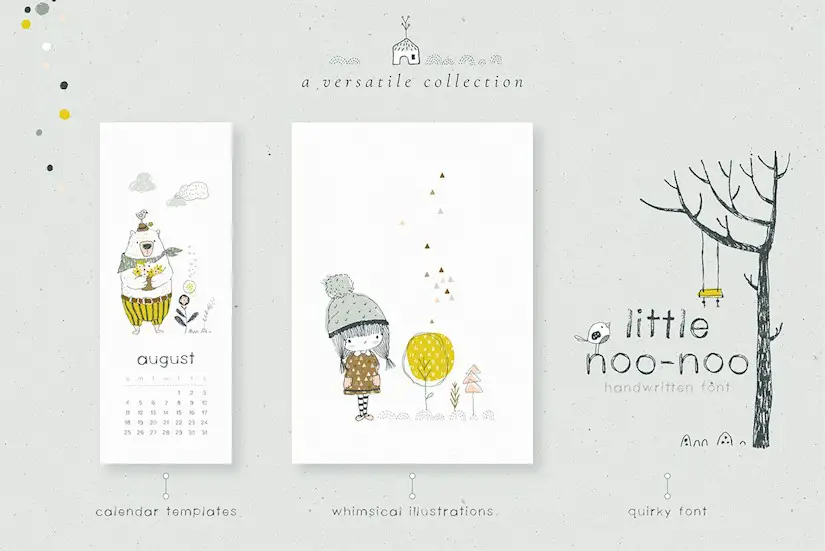 This large set of calendar templates for Canva, promises to be an elegant but also a practical addition to your wall. Simple elegant frame with the month's name on the top of each page, followed by the dates in a spacious grid format which allows you to keep several notes and reminders.
Here is a minimalist calendar template for 2022, 2023, 2024, and 2025 years! They goes with editable design and 3 different sizes.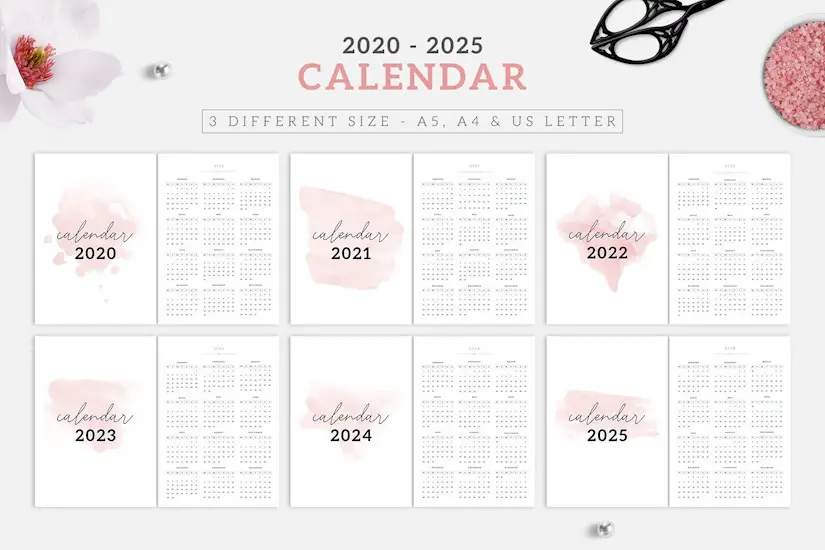 Meet an amazing Canva calendar 2022 and planners with over 52 pages. It comes with 3 Cover Page options, 3 Daily Planners, 2 To-do Lists, 2 Weekly Planners, 2 Monthly Planners. and more.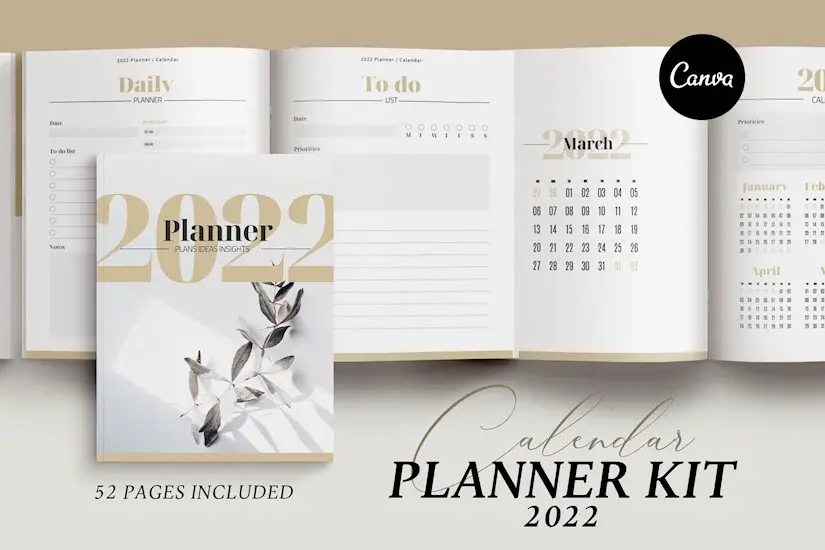 This is a simple lunar calendar 2022 in EPS and JPG formats.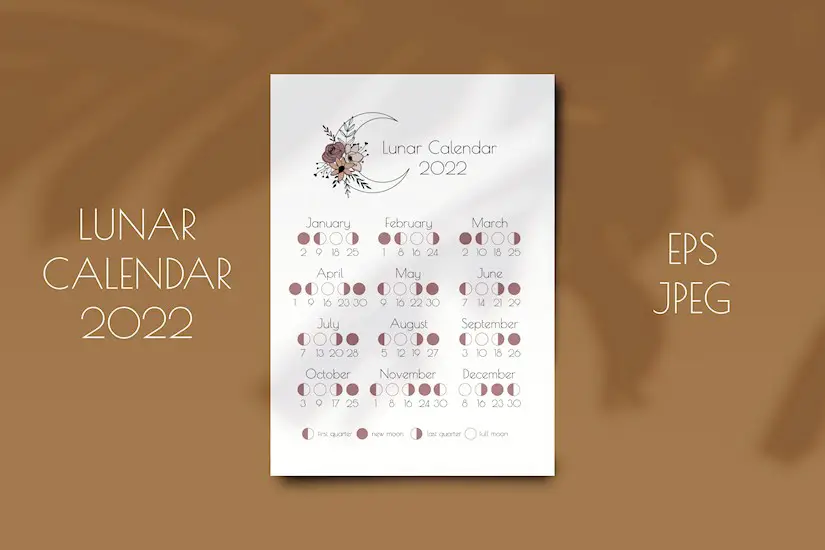 Canva Planner and 2022 Calendar Kit templates to design a simple yet elegant planner.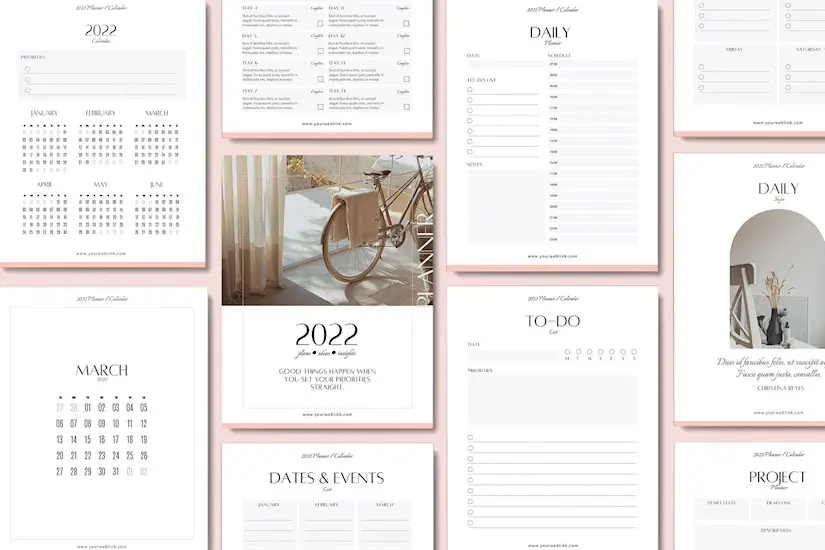 Instant download calendar template 2022 with cute nature illustrations. You can cstomize the calendar template using Illustrator CC.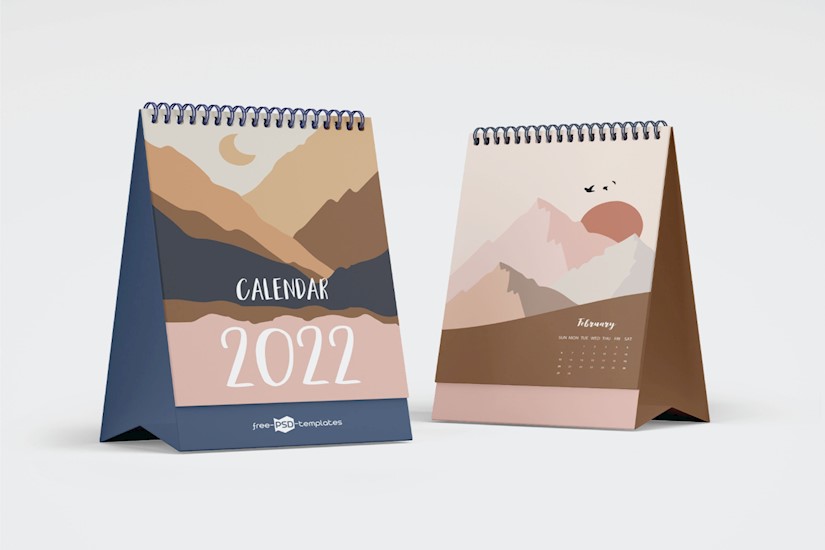 A simple monthly calendar 2022 in A3 format.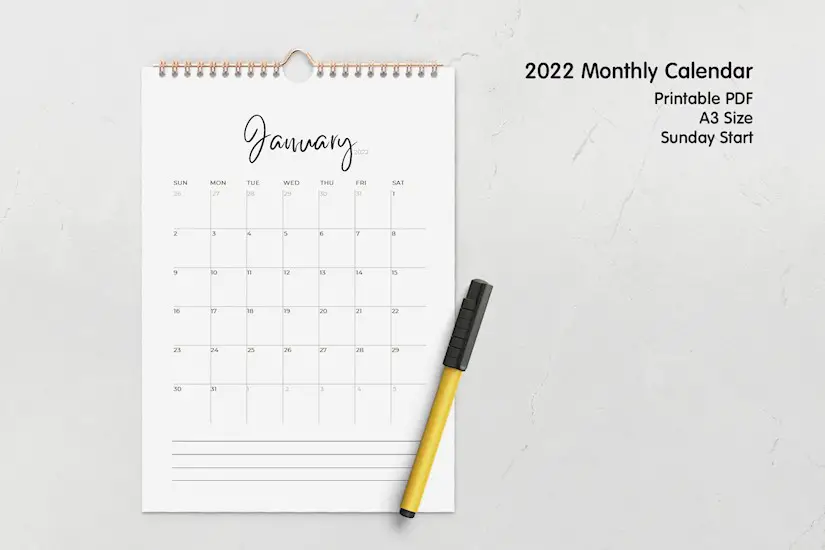 Free Simple Printable Calendars 2022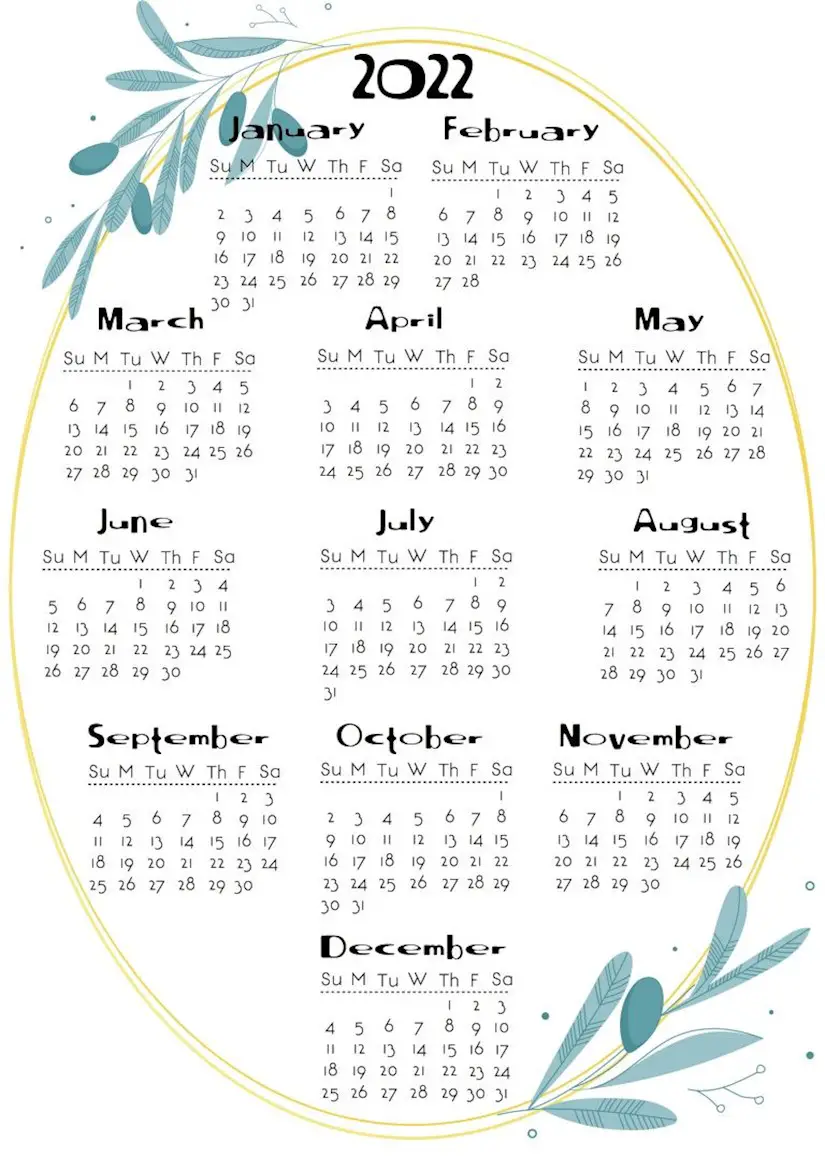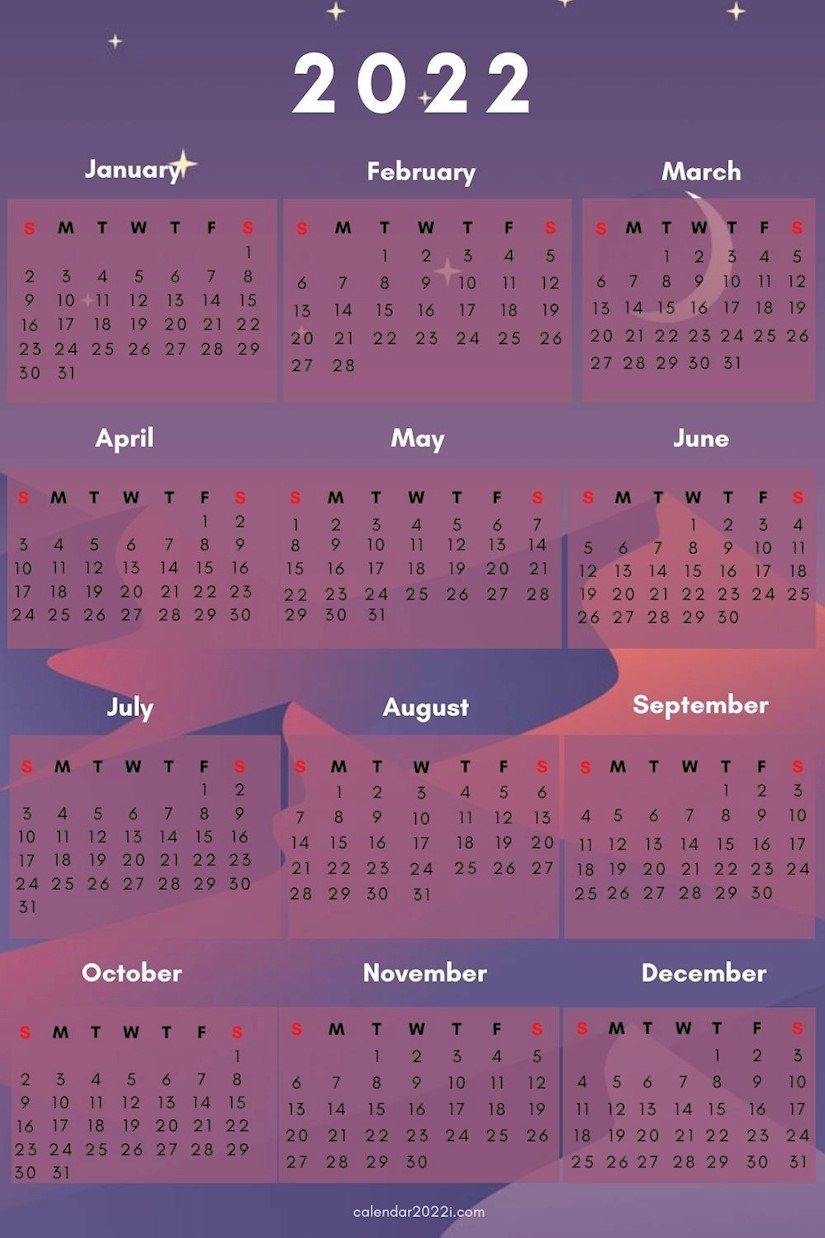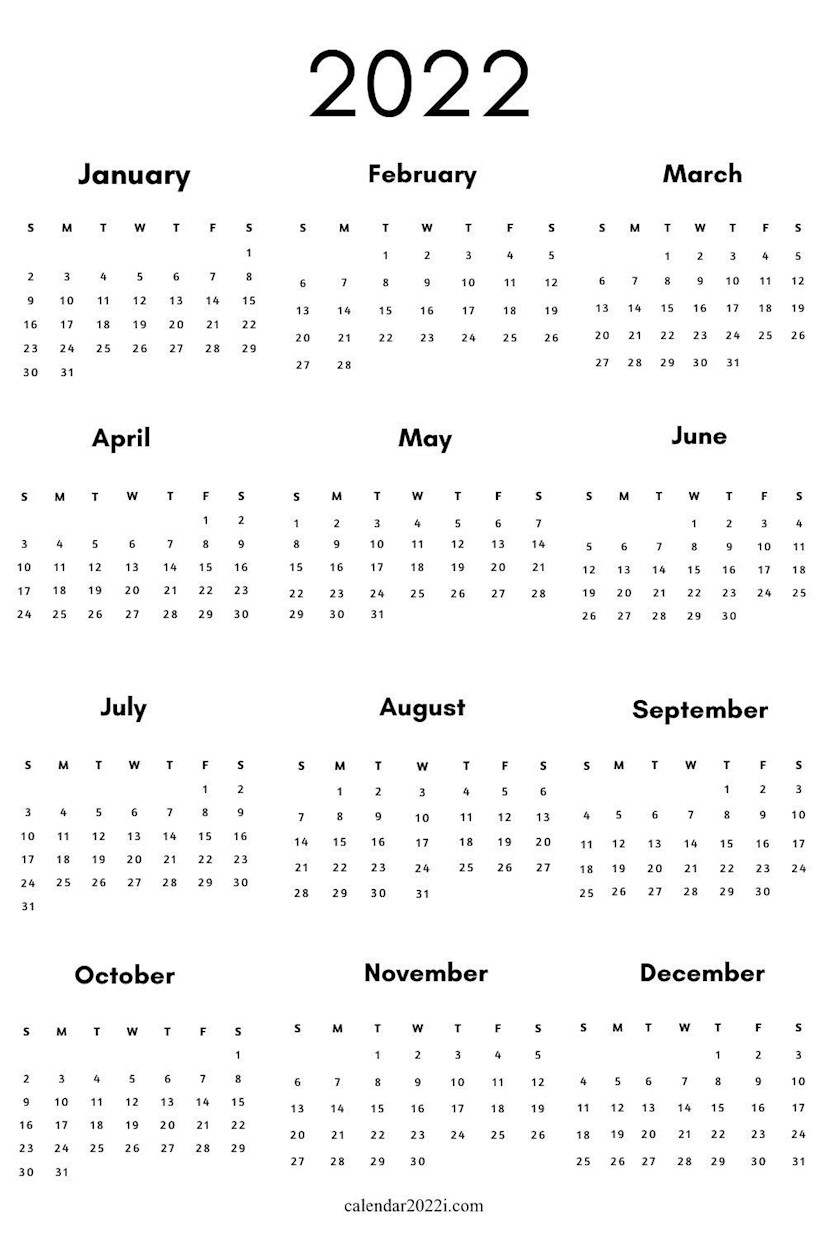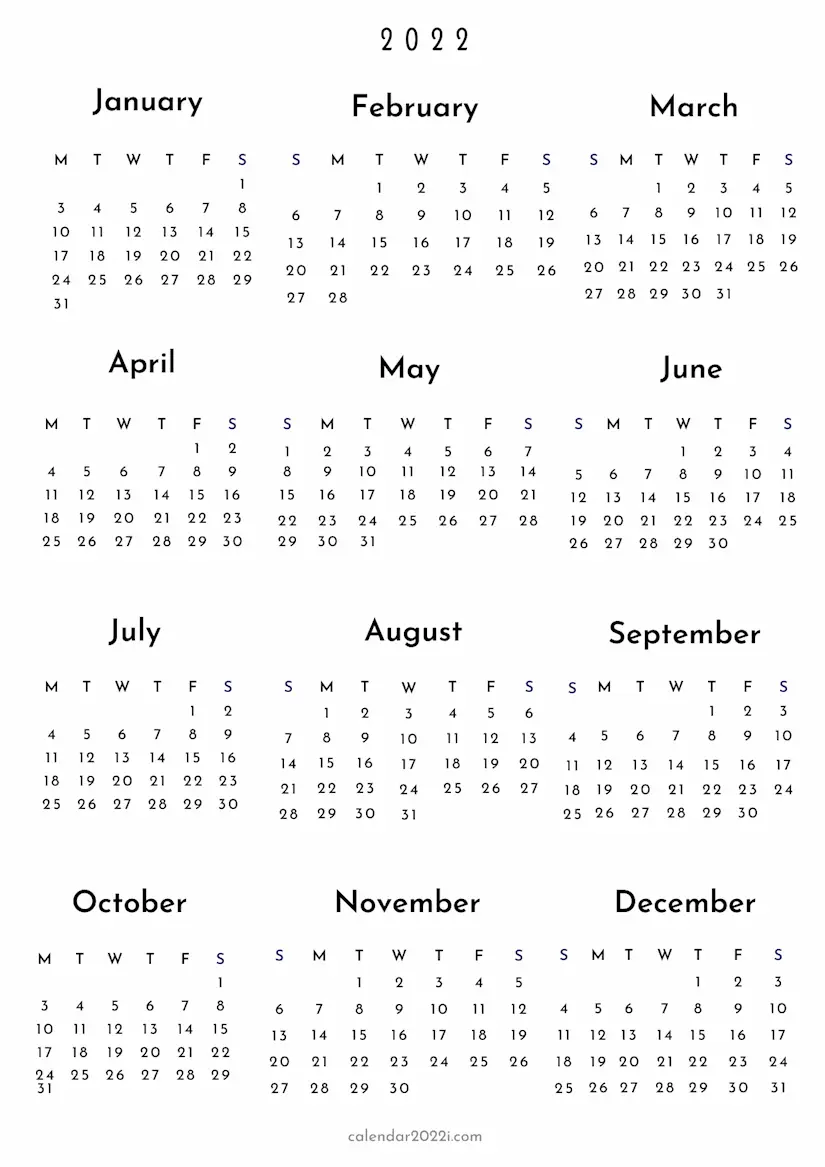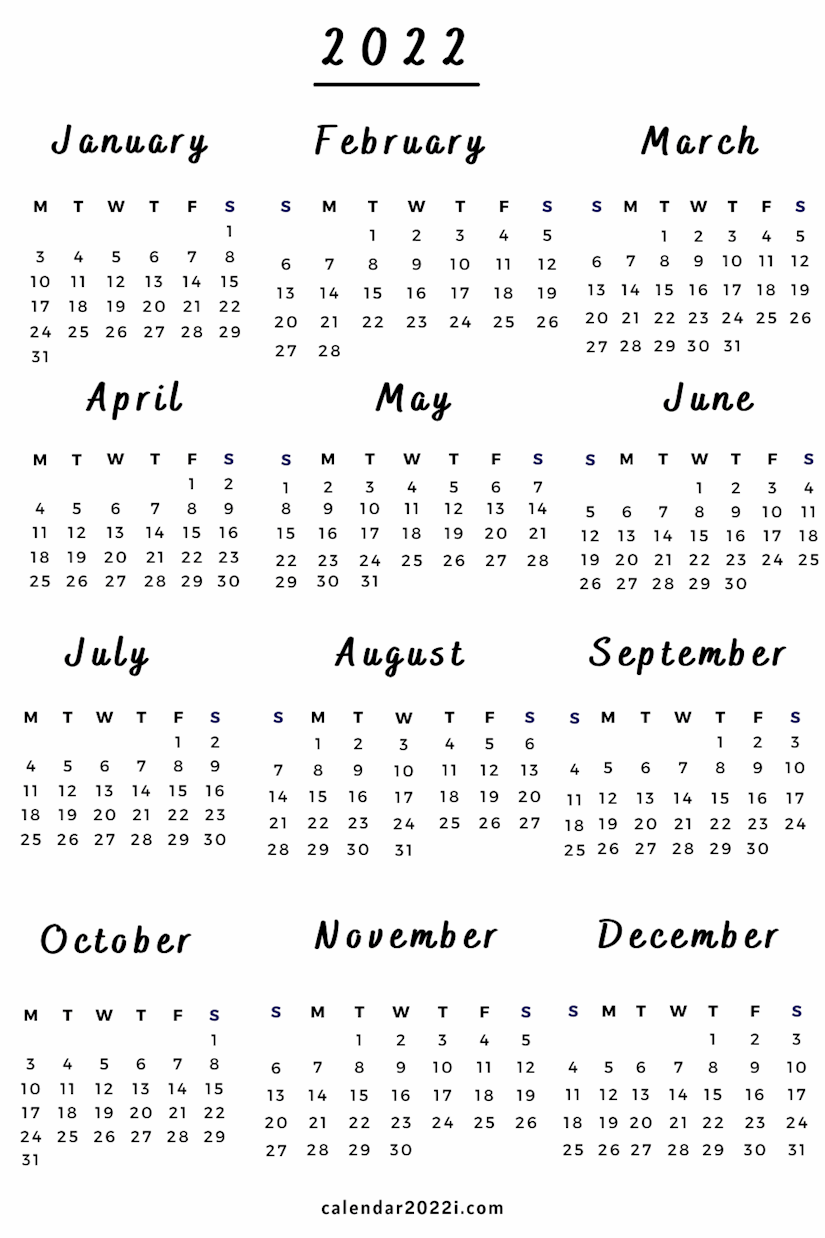 ***
What calendar 2022 is your favorite and why? Share with us in the comment field below. Have a great 2022 year!