Image editing implies the process of enhancing the quality of an image. The photo editor's goal is to eliminate all the inconsistencies from the original photo to create a perfect one. And, if you talk about it is the best way to connect with the audience.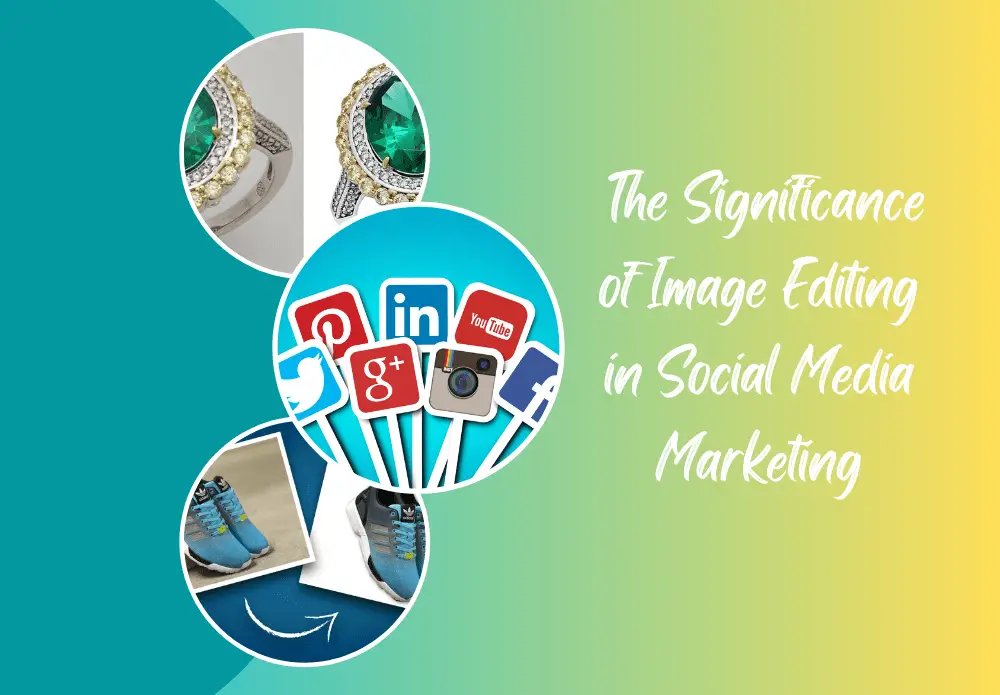 However, social media is a busy place. Here you will find a lot of brands committing to the same niche. If you want to stand out in this arena, there is no alternative to using perfect pictures for marketing. You must make your audiences believe your products or services are the best in the market. 
The best way to build credibility is by using some top-quality photos. And image editing can help you to get some authentic-looking photos. Social media citizens will no longer scroll you down if you hire an expert photo editor for your company. 
Similarly, image editing has a lot of significance in social media marketing. In this article, you are going to learn all about it. So, without further ado, let's jump into the main topic. 
Role Of An Image In Social Media Marketing
As we aim to understand the importance of image editing for social media marketing, we first need to know the importance of images in social media. I have already mentioned social media is a busy place. A recent survey shows 54,977 people post their thoughts on Facebook per second. The numbers are more or less similar for the other social media platforms.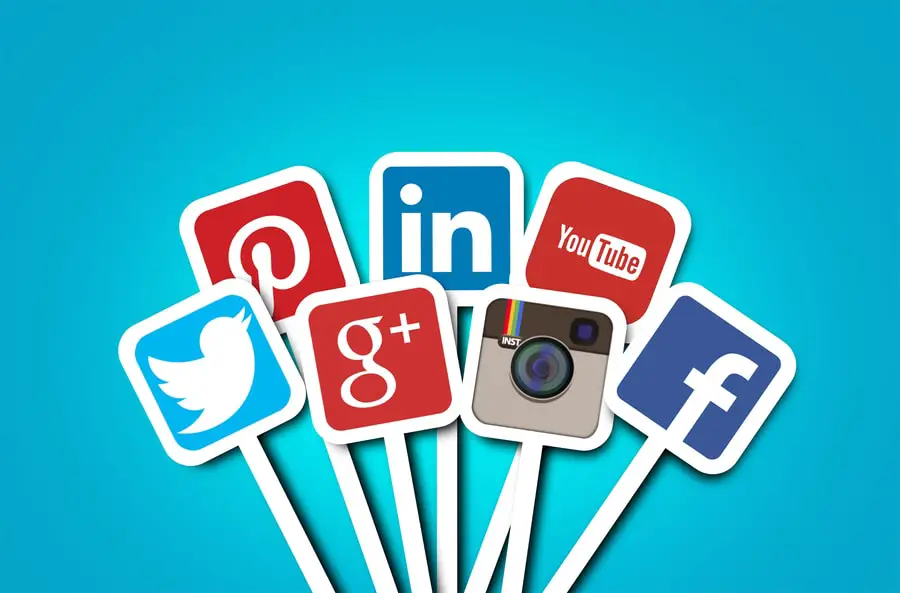 Therefore, you must put extra effort into driving the audiences to your site. An enticing photo will make your job easier. You need to attract your audience with impressive images. You must ensure the idea is eye-catchy and exciting, so the viewers may not scroll it down.
Moreover, an image is the best way to describe your brand. You may have written thousands of words about the authenticity of your products. But people will not pay any heed to your articles on social media platforms. The attached image in the post will make people curious about your service.  
Another important thing is brand credibility. You have to gain people's trust to generate sales from the business. Top-quality images can help you to do this task. You can create a unique brand style with the photos. It will help you reach more people and build a potential customer base. 
So, if you run social media marketing without images, you are wasting your time searching for a needle in a desert. You are not going to generate leads from those marketing campaigns.  
Importance Of Image Editing For Social Media Marketing 
Now we know the role of images in social media marketing. Do you still have doubts about it? To sum it up in a sentence, you need photos to generate sales from the business.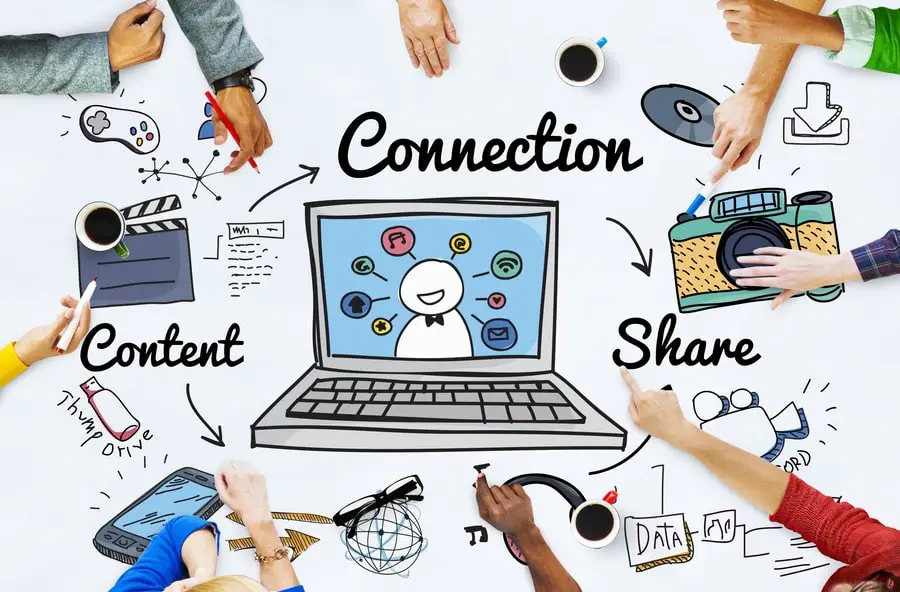 The point is why we need image editing, as our photographers provide the images. Well, we need image editing to enhance the raw photos. The raw photos can not deliver you the required leads. You need to make your photos compatible with social media platforms. Editing methods allow the creation of customizable images for different social media platforms. 
Moreover, image editing is essential for creating conceptual photos. For example, you can make aesthetic wallpapers by using image editing. Thus, you can tell a story with the image. That's why you need experienced image editors. They will provide eye-catching photos to showcase your brand. Also, professional photo editors understand the market. Therefore, he can give you the images you require to suppress the competitors. 
An image editor also fixes the inconsistencies in an image. Yes, our photographers work a lot to give us the best photos. But it's not always possible to capture perfect images. That's why they also rely on post-production to eliminate the issues. Thus, they make the images flawless. So, you can also apply image editing techniques for social media marketing photos. 
Again, image editing allows us to create authentic designs. It is essential for building your brand style. And a unique brand style is what you need to stand out among the hundreds of competitors. Your customers can separate your images by seeing them at first glance. Consequently, it will help create brand credibility. 
Image Editing For Social Media Marketing
You know the importance of social media in advertising. An image editor understands the taste of social media users. And they deliver the images by incorporating art, the business concept, and the users' preferences. Thus, they provide top-quality photographs to generate leads from social media marketing.
However, an image editor has to go through many things to create a perfect image. Here I have mentioned some commonly used image editing methods for SMM. However, remember that the editors' creativity is the main thing for social media marketing photos. 
Background Removal
Background removal is the core image editing method for creating outstanding designs. A transparent background image is easily customized for different platforms. Again, you can place it anywhere you want. 
Background removal is also essential to get a distraction-free image. You can create a more subject-oriented photo by removing the background. You also need to remove the background for applying artistic experience. Thus, you can deliver a story with your image. Consequently, it will attract more customers and generate more leads from the marketing campaign. 
Photo Color Correction
Photo color correction is also essential for the images of social media marketing. Color correction is simply the process of fixing color issues in a snap. The photo editors make the colors in the picture look uniform. Adjusting brightness, contrast, colors, and sharpness can make your images more attractive and eye-catching. 
You can also create an artistic mood in the image by fixing the color issues. It helps to draw the customers' attention at first glance. Eventually, they find the most interesting and click the link to learn more about it. 
Photo Retouching 
Photo retouching is another frequently used image editing method. Image retouching is the process of beautifying the subject. The editors fix the blemishes, spots, and dust in the image to look it eye-pleasing. Thus, you can lead to higher engagement and better overall performance of your social media posts.
Image Manipulation 
Image manipulation allows the creation of impressive designs. It is the method of transforming an image to achieve desired visual results. Expert photo editors manipulate different images to create an illusional look. Thus, they help to enhance the visual appeal of your content.
Moreover, image manipulation enables you to overlay text or graphics on images. Therefore, conveying key messages or call-to-action (CTA) becomes easier within the visual content. This can be especially useful for creating ads or promotional posts.
You can also use image manipulation techniques to create humorous or relatable memes. This type of shareable content often goes viral on social media. Image editing tools allow you to make such content, increasing the chances of organic reach and engagement.
These are just a few examples of photo editing methods. You can also use batch photo editing techniques to maintain brand consistency. Again, the ghost mannequin service is very effective when marketing clothing items. The clipping path service and image masking are considered the pillars of professional editing. 
Final Thoughts 
In conclusion, image editing is a powerful and indispensable aspect of social media marketing. It enables marketers to create visually appealing content. Also, it is the way to maintain brand consistency, optimize images for different platforms, and engage their audience effectively. Ultimately, image editing contributes to the success of their social media campaigns.
However, image editing is a tiring job. Also, it requires years of experience and practice. So, if you lack time to edit the photos, you should hire an expert editor or clipping path service provider. Clipping World can help you edit photos for social media marketing. Contact them to know more details about their services. 
FAQ
What image dimensions should I use for different social media platforms?
Each social media platform has specific image requirements. The ideal image size for Facebook posts is 1200 x 630 pixels. Instagram prefers square images of 1080 x 1080 pixels, and Twitter recommends 1200 x 675 pixels for images in tweets.
How can I create shareable and viral-worthy images for social media?
To create shareable content, focus on creating visually striking and relevant images. Use eye-catching colors, engaging visuals, and relatable content. Memes, infographics, and motivational quotes are popular formats for shareable content. 
Which image file formats are best for social media marketing?
JPEG is the most commonly used image format for most social media platforms. It balances image quality and file size well, making it ideal for web and social media use. PNG format is also popular when images require transparency, such as logos or graphics with a transparent background.