Are you looking for the best way to turn your photos into drawings or sketches? We had the exact same thought. How many times have you taken a great photo of a landscape or a person and thought it looked like a first-rate drawing?
Well, with the following apps, you have the opportunity to actually turn it into one! Since there are numerous photo-to-drawing apps for both Android and iOS devices, it can be quite difficult to choose the best one.
After all, it always comes down to your personal preferences and experience as a photographer. That's why we have tested numerous apps and selected the 9 best ones for you!
Let's turn your amazing photos into unique sketches and drawings! Shall we?
Which App to Use to Turn Photos Into Drawings and Sketches?
The following 9 apps proved to be the most reliable and powerful in our test. Some are perfect for inexperienced photography enthusiasts, while others have plenty of advanced features for professionals.
Without further ado, let's explore them one by one:
1. Prisma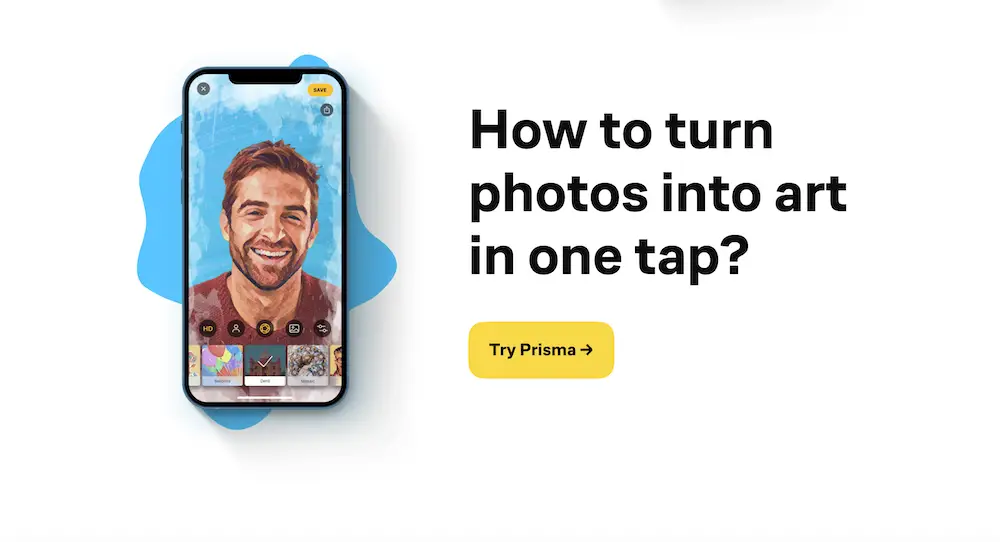 Prisma easily made it to the top of our list. We had absolutely no complaints when reviewing this app. Prisma is indeed a comprehensive photo editor that lets you turn photos into paintings in no time. You have to select one of the over 500 art effects and filters that the app offers.
What we particularly liked when testing Prisma is that the app is updated regularly. This gives you the opportunity to discover and place new vintage, watercolor, and blur effects on your photos.
2. Clip2Comic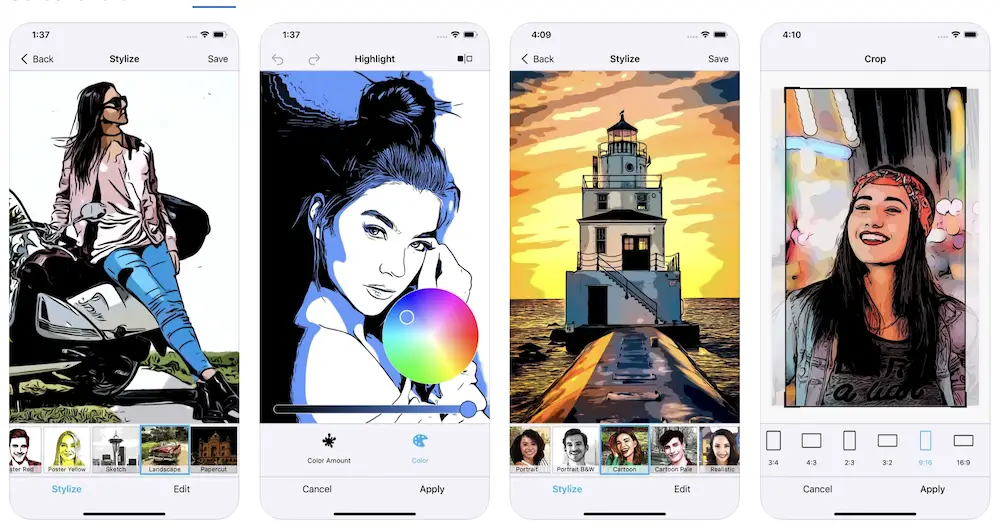 As the name suggests, Clip2Comic is simply the best way to turn your photos into a comic. That's why we think it's great for both portraits and landscapes.
Like Prisma, Clip2Comic also has numerous photo editing toolboxes and filters for you to explore. Even though there are some premium features, we did not feel the need to upgrade, since the free version is more than sufficient.
If you want to quickly turn a photo into a cartoon and edit it (brightness, contrast, saturation, etc.) on your iPad or iPhone, Clip2Comic is the app for you.
3. ArtistA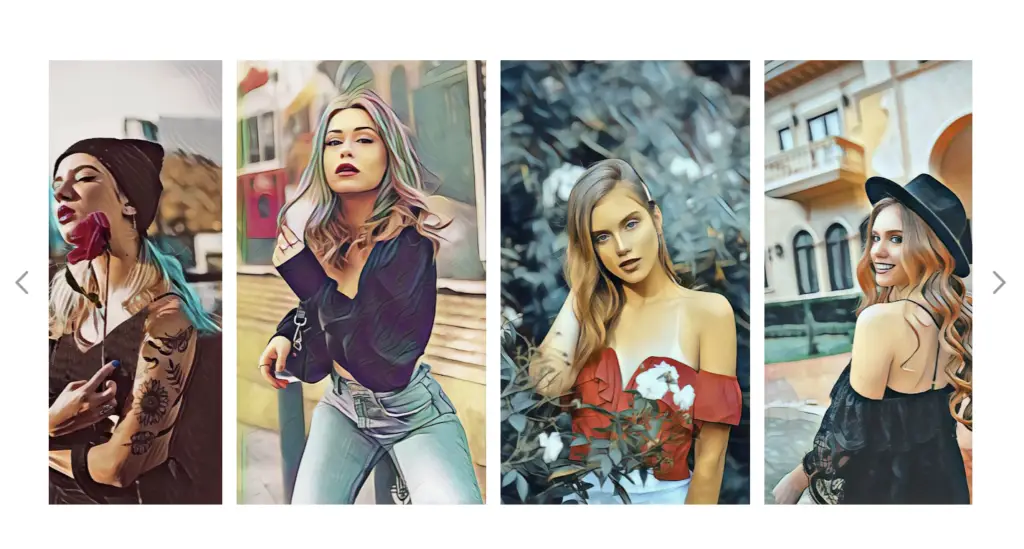 Although we usually only use ArtistA to turn images into sketches, this image editor can do just about anything. There are numerous effects that you can use to turn your images into top-notch oil paintings, cartoons and, of course, pencil sketches.
With several hard and soft pencil styles, this app is perfect for turning your photos into pencil sketches. We also liked the app's user interface, as each task can be completed with just one click. The paid version of ArtistA removes ads, which is helpful but not necessary.
4. ToonMe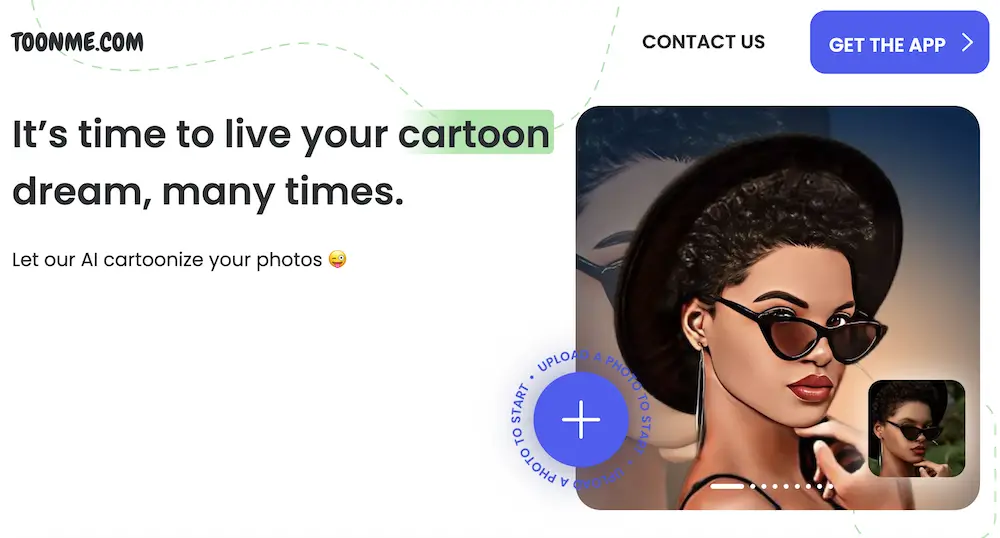 Just like the Clip2Comic app reviewed above, ToonMe was specifically designed to help photographers turn photos into cartoons. But there's a difference. ToonME is perfect for selfies. You can take a portrait of yourself and turn it into a funny cartoon in just a few minutes with this app.
We consider this to be an ultimately beginner-friendly app. Therefore, ToonMe is perfect for those who want to experiment with this type of photo editing for the first time.
5. Watercolor Effect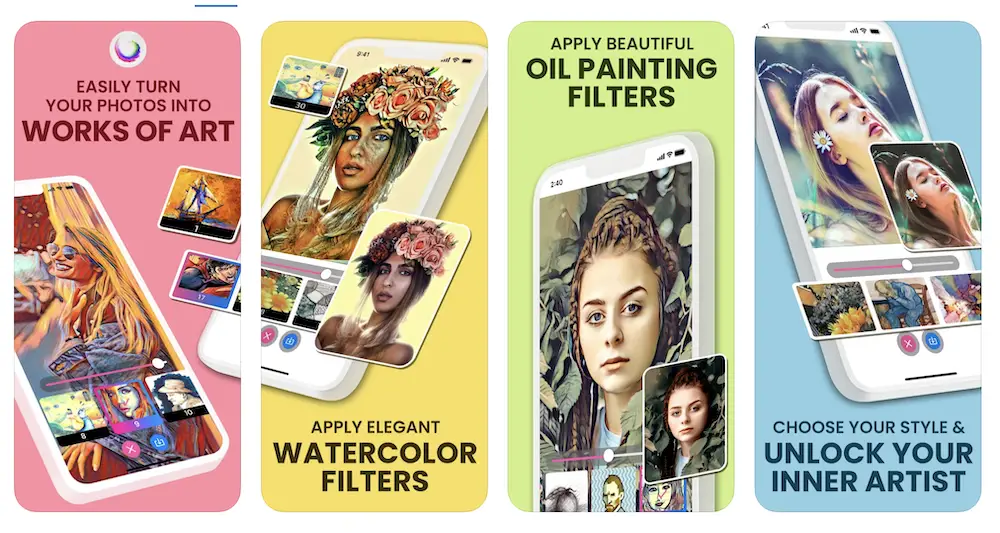 Those of you who have been reading our blog posts for a while know that we are big fans of watercolor textures. That's also one of the main reasons why Watercolor Effect is one of our favorite mobile apps. More specifically, this app lets you turn your photos into unique watercolor art!
Although the app is fully compatible with iPhones, we recommend that you use it from an iPad. This is because the overall editing experience on a tablet is simply top-notch. If you value elegance, Watercolor Effect is the photo editing app you need.
6. Painnt
Our next suggestion is Painnt, an absolute all-rounder! When we first tested this app, we couldn't believe how it's offered for free. 
With more than 1000 filters that allow you to turn pictures into mosaics, comics, abstract art and sketches, Painnt has everything a beginner or professional needs. 
Apart from that, the app allows you to fine-tune multiple settings before exporting the result. These include the aspect ratio, brightness, contrast and much more. What's more to ask, right?  
7. Waterlogue
If you're a professional who simply needs the most advanced features when it comes to turning a photo into a drawing, our next suggestion is for you. Waterlogue is the only pay-to-use app on the list, but fully justifies why. 
In fact, this is more than just a photo editor. With Waterlogue, you can easily control the lightness, borders, wetness, color and pen outlines of the filters you're applying to your photos. This makes it one the most powerful editors on the market.
8. Sketch Me!
Sketch Me! is the perfect application for beginners who want to turn photos into drawings and sketches in seconds. We loved this app because it allows users to automatically share their creations or save them on Google Drive, iCloud, etc. 
As with most apps on this list, Sketch Me! offers different effects (pastel, stamp, cartoon, etc) and helps users adjust the opacity, contrast and brightness of the photo.
9. Artomaton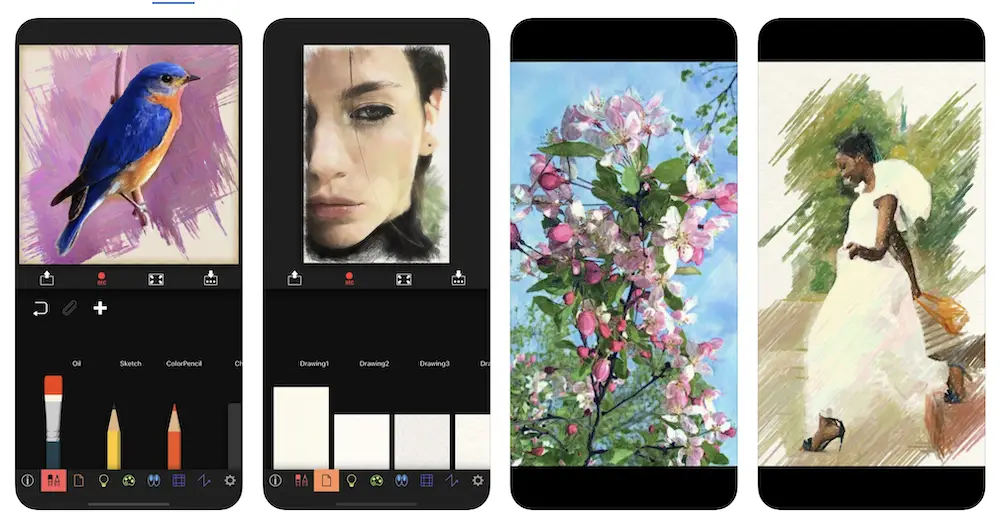 Last but not least, we have Artomaton. This app has positively surprised us in many ways. First of all, it is both a photo editor and a drawing app. We had no trouble using the app's multiple pencils and brushes to turn our photos into drawings and tweak them.
The AI technology turns your photo into a drawing in just a few seconds. Then you can either download it or apply more filters, adjust the photo's settings, and use the 5 included drawing tools.
Wrap Up
It becomes clear that converting a photo into a drawing or sketch is easier than ever! The apps tested above have proven to be the best in terms of features, ease of use and reliability. We recommend you try a few of them before deciding on the best one for you. After all, you can download most of them completely free of charge. Until next time, have fun editing!