If your presentation deadline is approaching faster than you expected, maybe it's time to choose a proper presentation template? An excellent presentation takes a lot of time: you need to write the texts, design slides, find images, find icons and fonts, create charts and graphs, and more.
Google Slide template will help you not only save effort on your performance preparations but also ensure you have a professional, impressive design. In this collection, we have compiled 20 minimalist Google Slides templates for simple presentations. They will make your content stand out and drive attention to it. You can choose a presentation theme, and right after purchase, you can edit it as you want using Google Slides.
Minimalist Google Slide Templates for Presentation
---
This creative presentation for Google Slides has lots of monochrome elements with a color background. You can change the background color to fit your brand. Moreover, you can edit anything you need.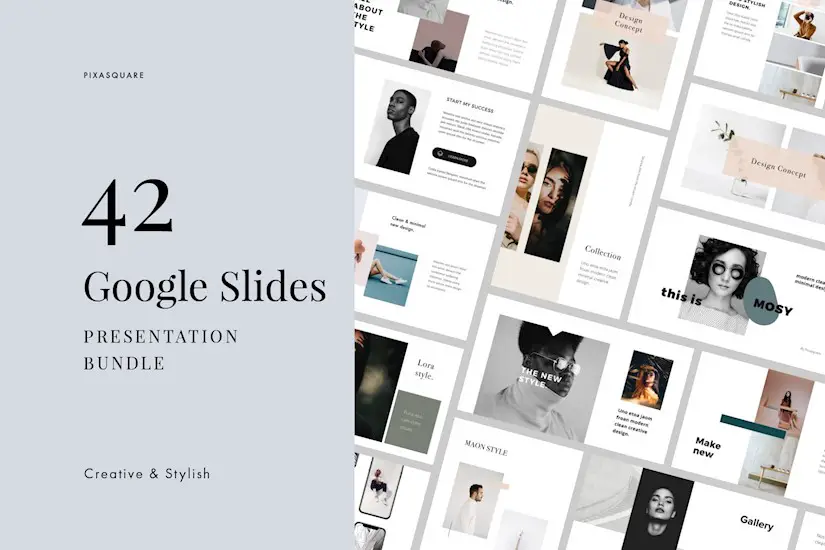 Nor is it a stunning minimalist template for Google Slides with a clean white design. It has free fonts, mockups with devices, and PowerPoint version.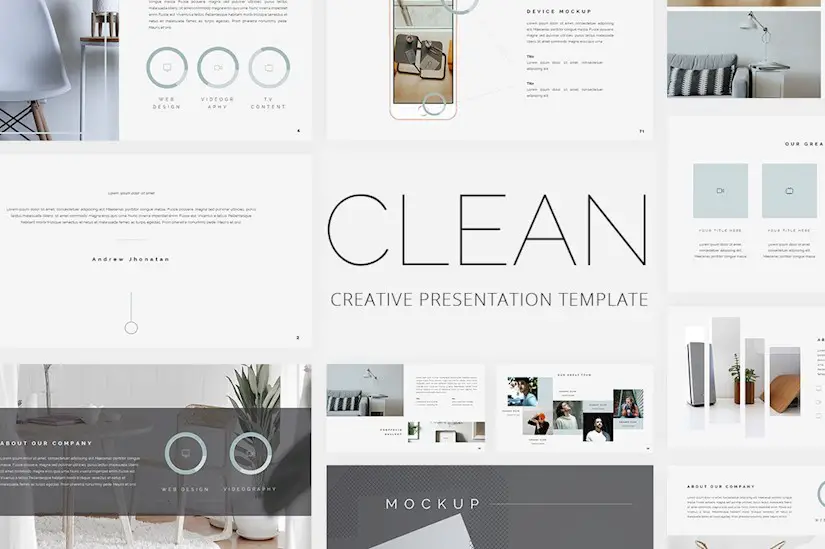 Here is a gorgeous, simple presentation theme with a powerful design. After purchase, you'll get free support, 35 different slides, gallery and portfolio slides, Keynote and PPT versions.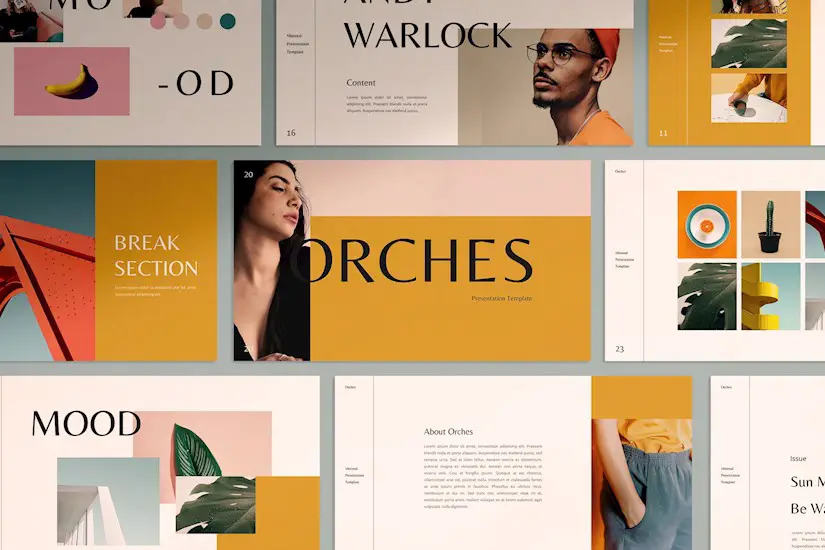 Passion is a great presentation theme for businesses with monochrome design. It's fully editable. Besides, you'll also get a PowerPoint template along with Google Slides.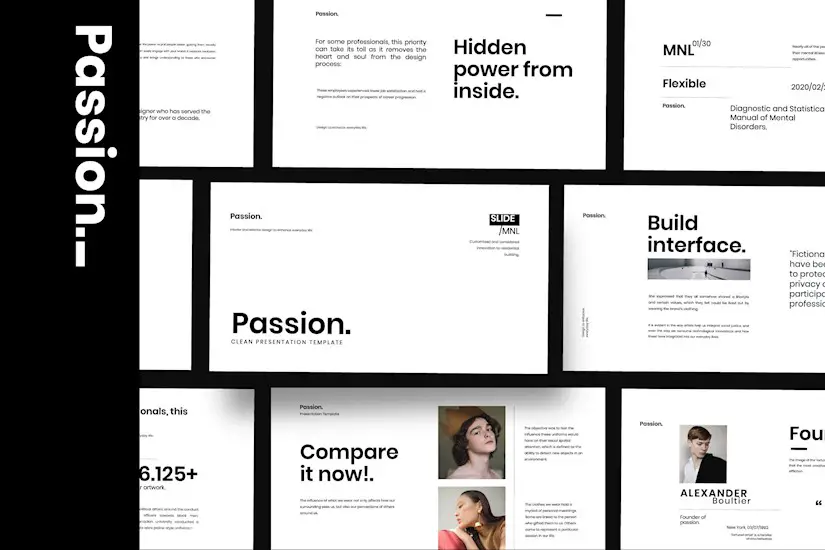 Reverta is an impressiму dark style template for presentations with a modern layout. It has all the necessary slides to promote your new product or present your strategy to your team.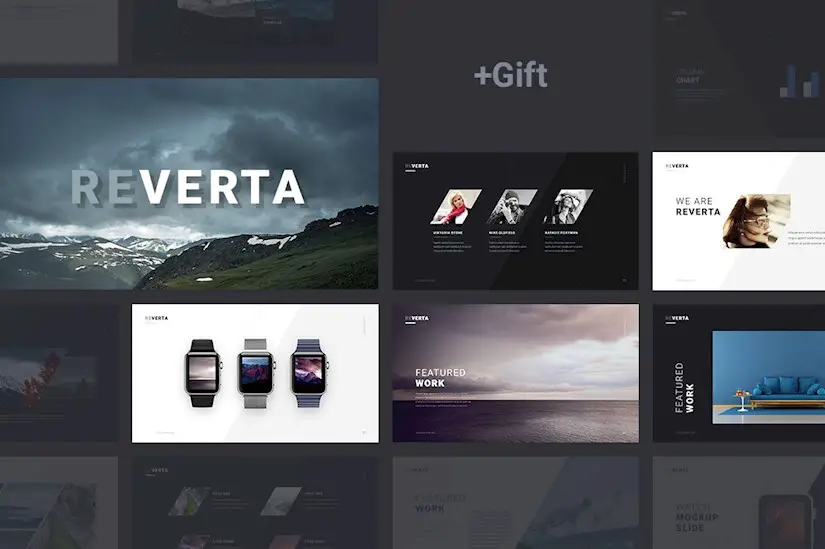 Show your managers, investors, and viewers that you are an excellent worker anв you pay attention to details with this presentation. It's entirely editable: you can change images, fonts, colors, icons, and more.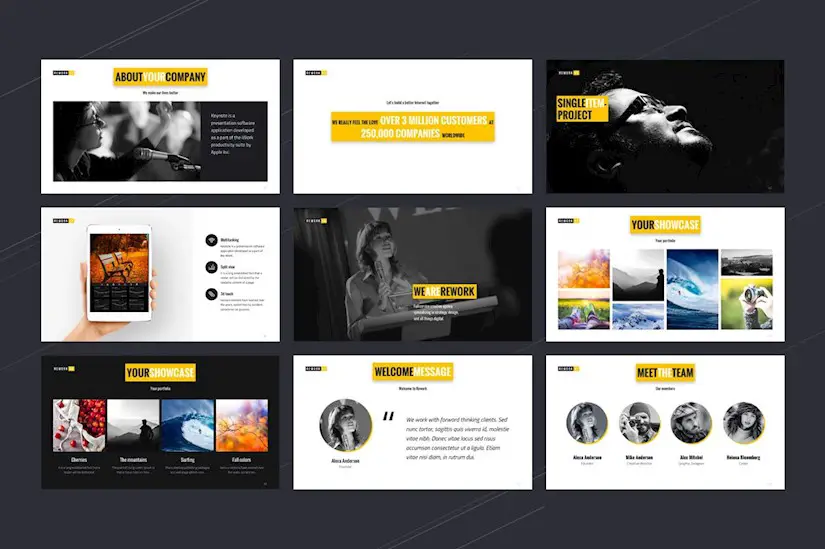 Engage your audience and make them say 'wow' after looking at your next presentation created on the base of this template. It's a creative Google slides theme for designers, photographers, or other people who need to show their images.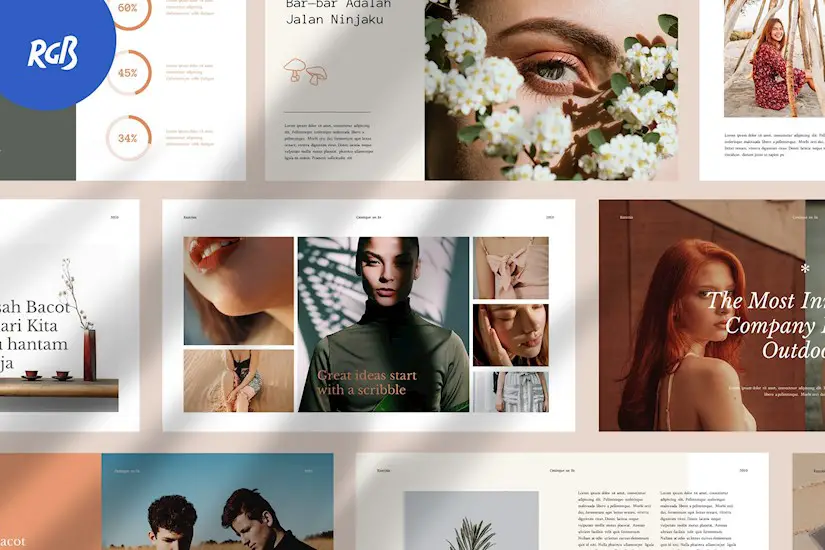 Digital Marketing Plan is a dynamic ultra-modern presentation theme with amazing visuals. It's based on master slides and media placeholders.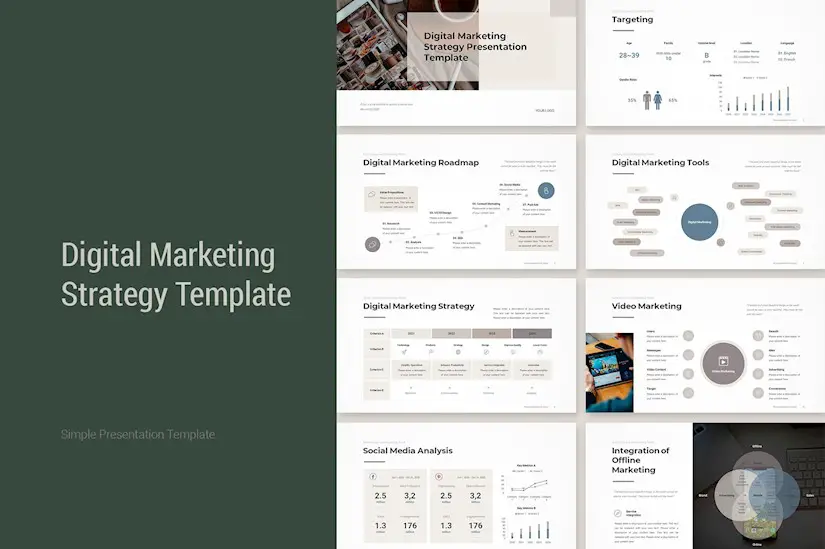 Less is more. This presentation template proves this statement. Just take a look at its clean white design, typography, and images.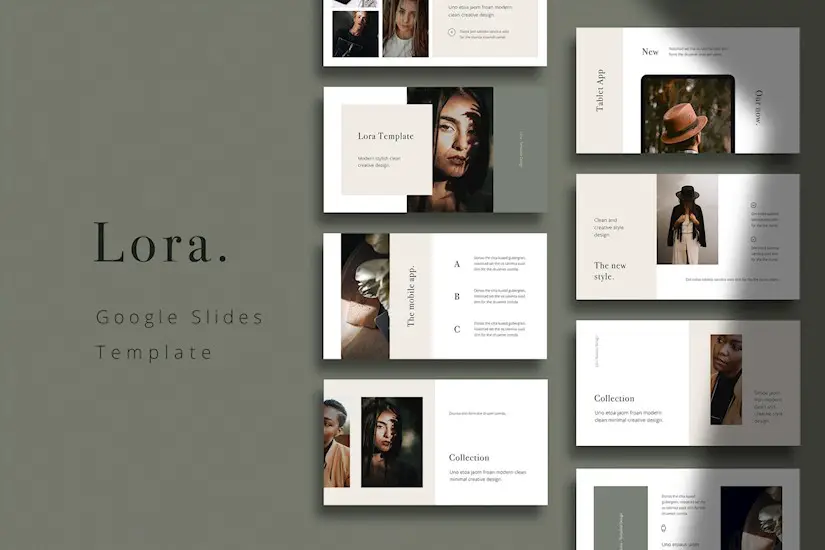 It's better to deliver a presentation full of beautiful visuals. Visuals in presentations help people remember information. You can use this template as a starting point for your next performance.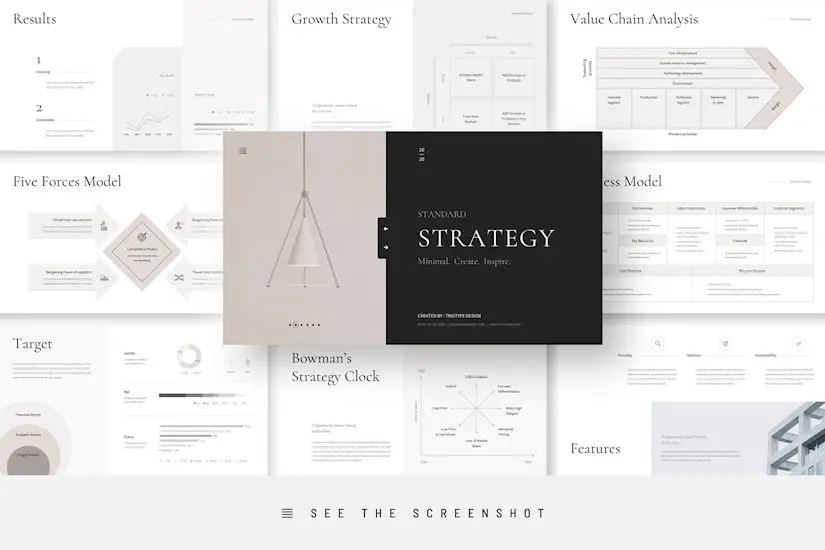 This minimalist presentation template for Google Slides has over 97 slides you can edit, image placeholders, and fast support.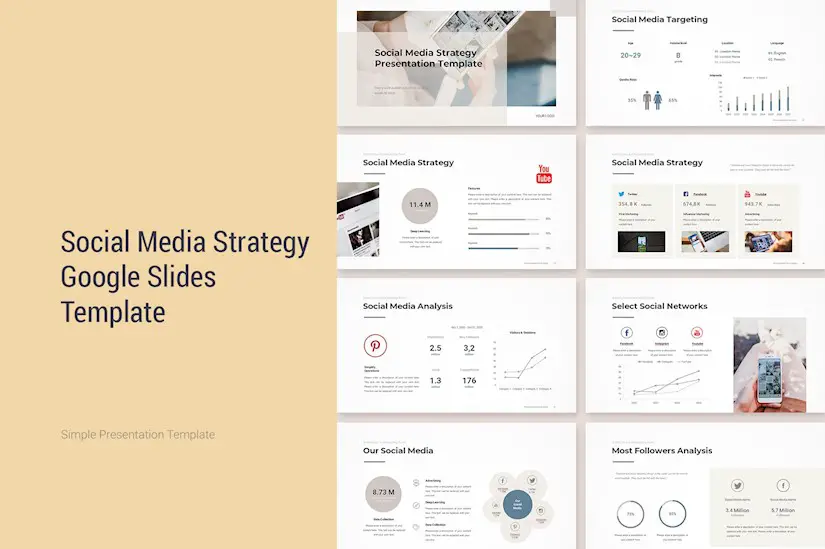 Are you thinking of ways to impress your viewers on the upcoming event? Lookbook Pastel is a gorgeous, simple presentation template that will help you showcase any information in the best possible way.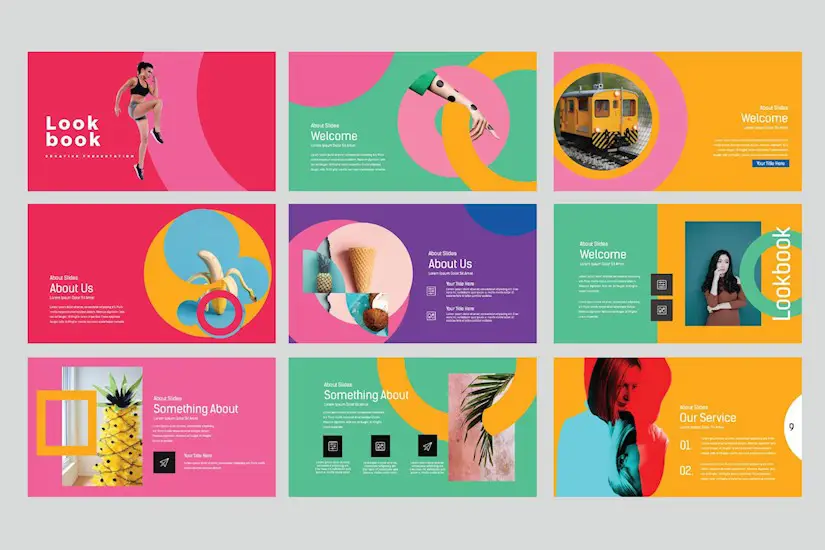 Whether you need a marketing report or product review, this presentation theme is here to give you a hand. It has 129 unique slides and editable options.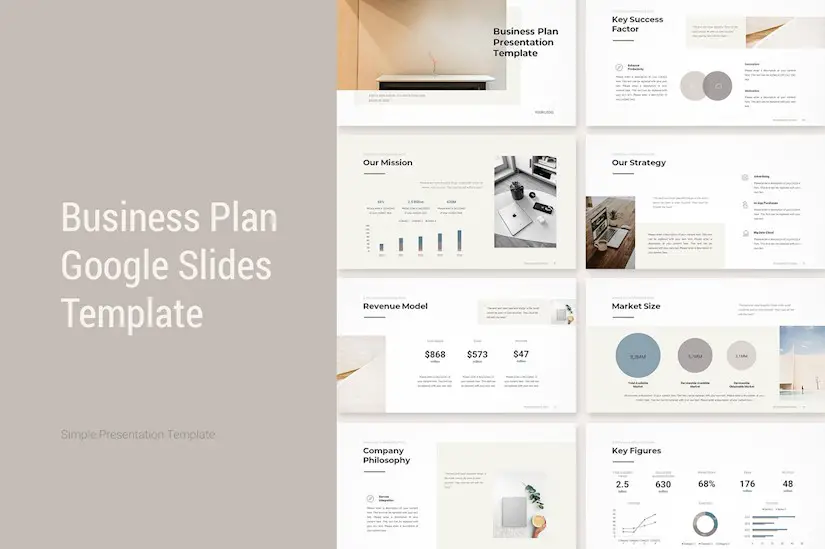 It's way better to change a pre-made template than create a presentation from scratch. It will save your time and effort.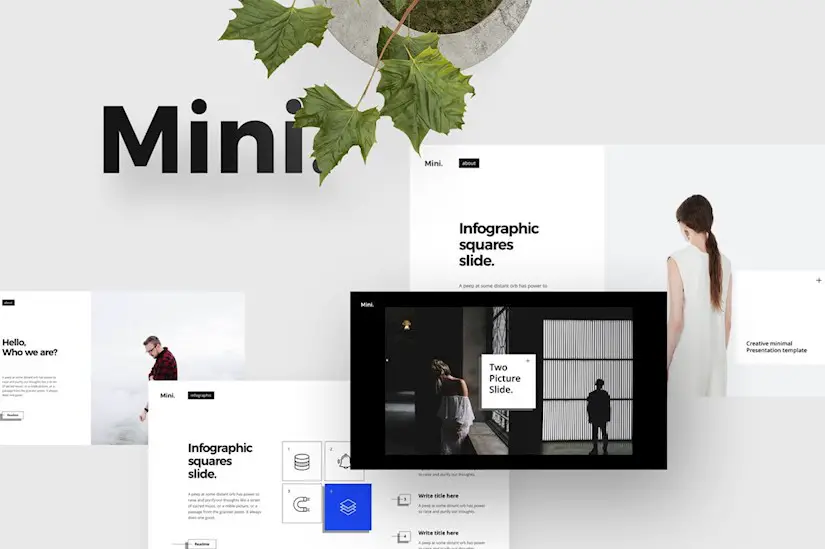 Beng prepared for an important event is critical in business. With this presentation theme, you can ensure you have an excellent performance.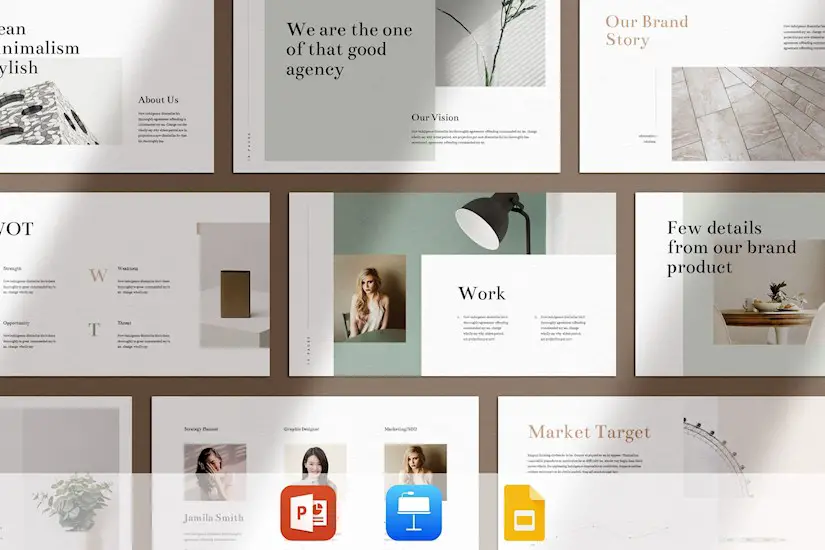 Are you going to impress a potential client with works of your creative agency? Use this presentation template to insert your work and text in a matter of minutes.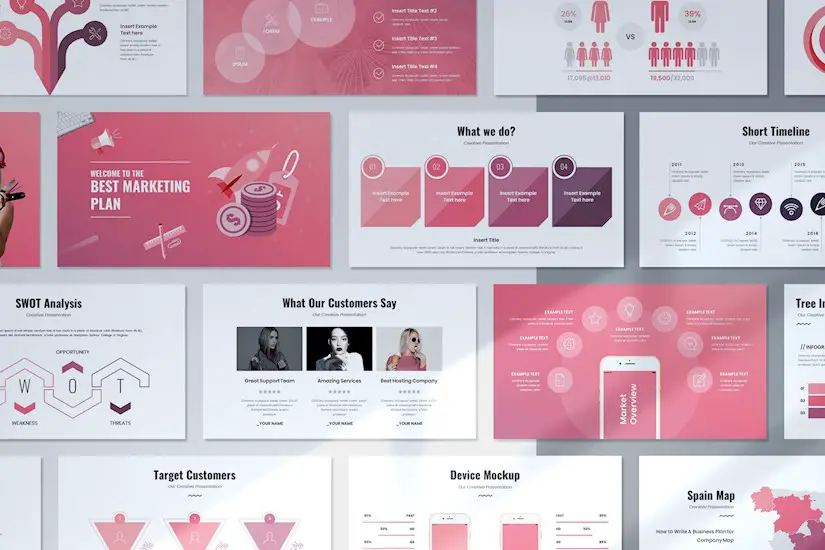 Soho is an unusual corporate presentation template with monochrome style with bright yellow elements. It features devices mockups, timelines, charts, graphs, typography slides, and infographics.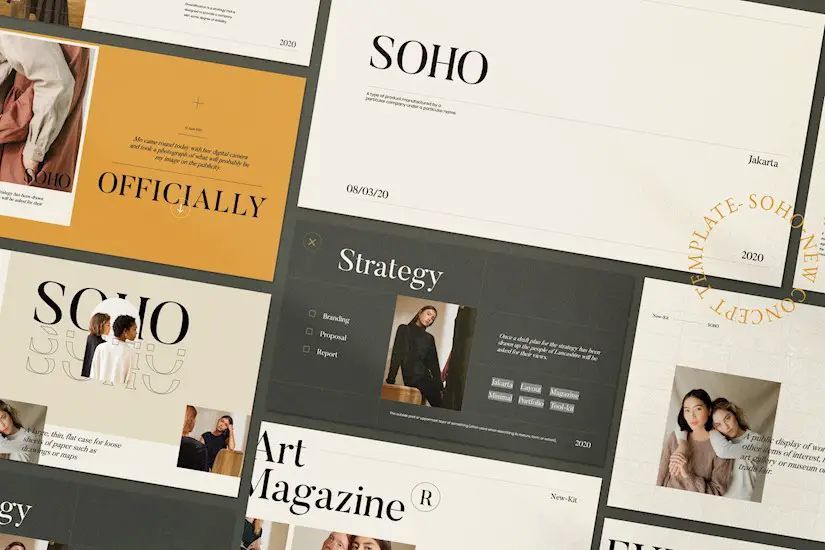 This presentation speaks for itself. It will help you to kick-start your business and convince investors to invest money into your project. Just make sure to edit it properly and add all neсcessary data.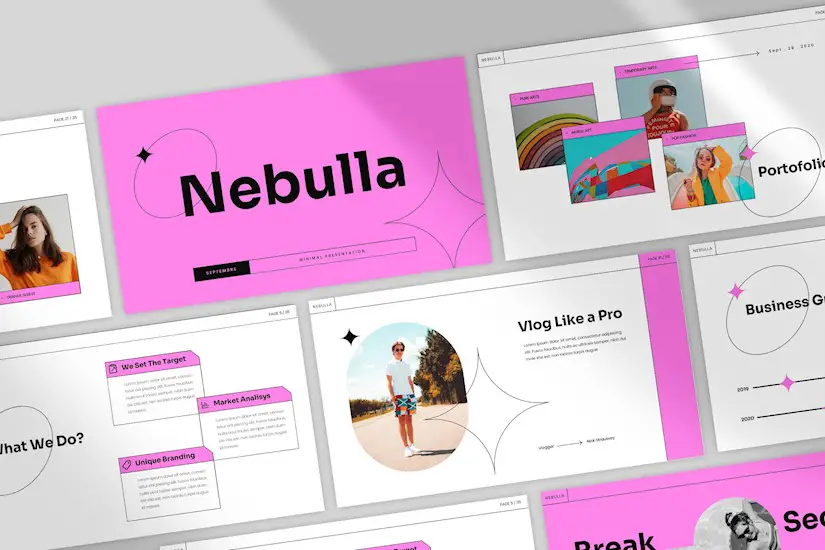 Timeless is a modern, clean Google Slides theme with an award-winning layout. This presentation template stands out with its bold typography and modern design.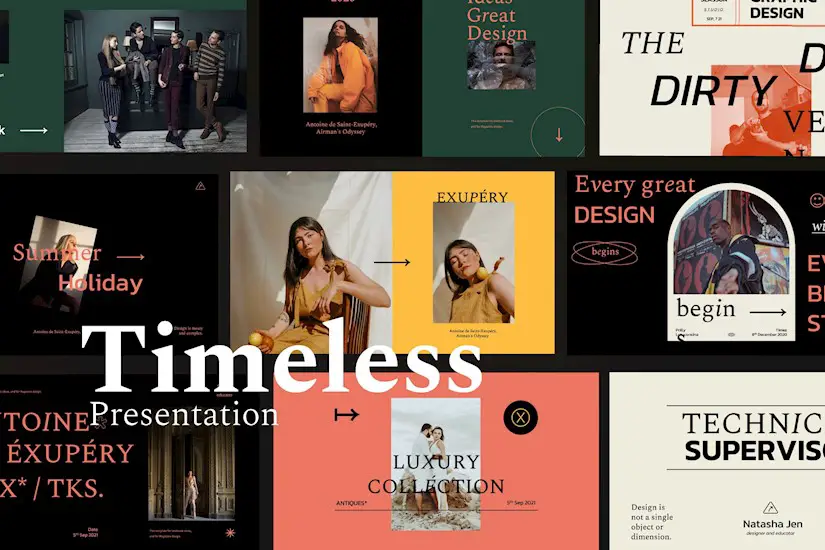 Branding Guideline is my personal favorite on this list. Just look at its minimalist design along with beige elements. Besides, you can edit any part of the template.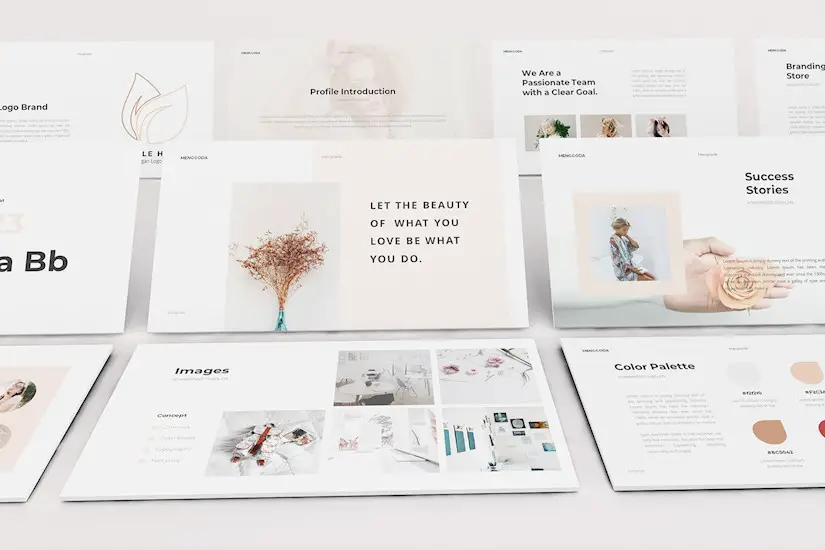 Altezza features modern design that meet all the latest trends. You can customize fonts, images, charts, and any other parts of this presentation.