Have you ever delayed posting a photo on Instagram, thinking that it may get more views and likes later in the day?
Do you find it hard to shift to a different feed layout because you're scared it won't receive as many likes? Have you ever felt highly self-conscious after coming across influencers' photos that are heavily edited and invested? If you answered yes to any of these, it's time for you to hide your likes on Instagram.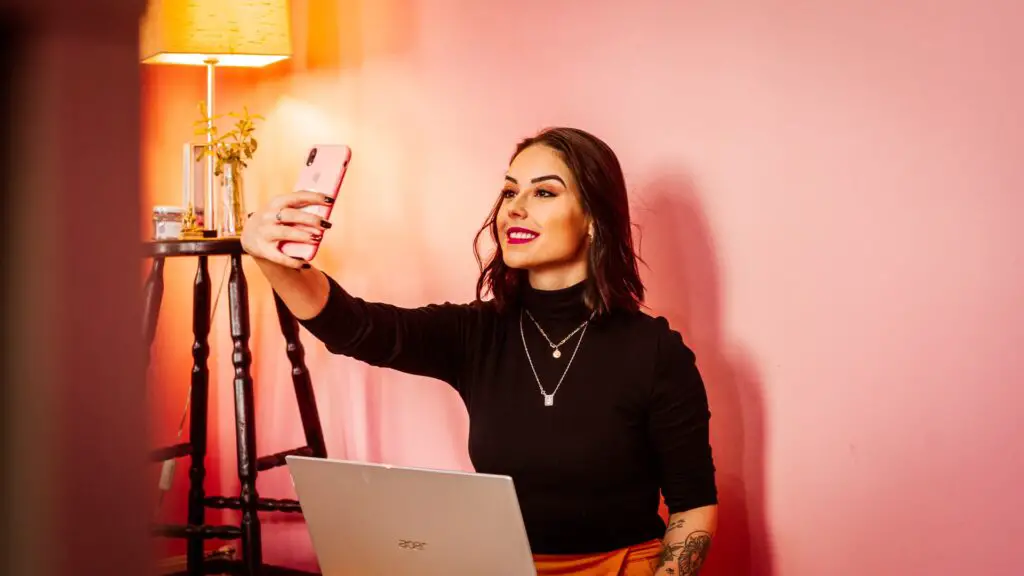 It has become easy to lose your self-identity in the digital world that forces us to estimate our worth by the number of our followers or likes under your posts.
To overcome the unrealistic beauty standards created in society due to the ever-increasing likes count on Instagram, an initiative to hide the said likes count can significantly restore young teenagers' perception of beauty and fame.
A simple and reversible approach to hiding your like count on one of the most popular social media platforms, Instagram, can even improve your enjoyment of the application. 
How to Hide Likes on Instagram?
Instagram now offers you a variety of options for hiding likes. For instance, you can hide likes on your previous post, your current photo that you're about to post, as well as other people's posts on your feed.
How to Hide Likes on Your New Instagram Post?
Create your regular Instagram post but don't post it on your feed just yet.
Scroll all the way to the bottom of the page and click Advanced Settings before posting.
See the option at the top that says Hide Like and View Counts on This Post? Tap this option to toggle this feature on.
Press the back option and feel free to share it without the pressure of being likable.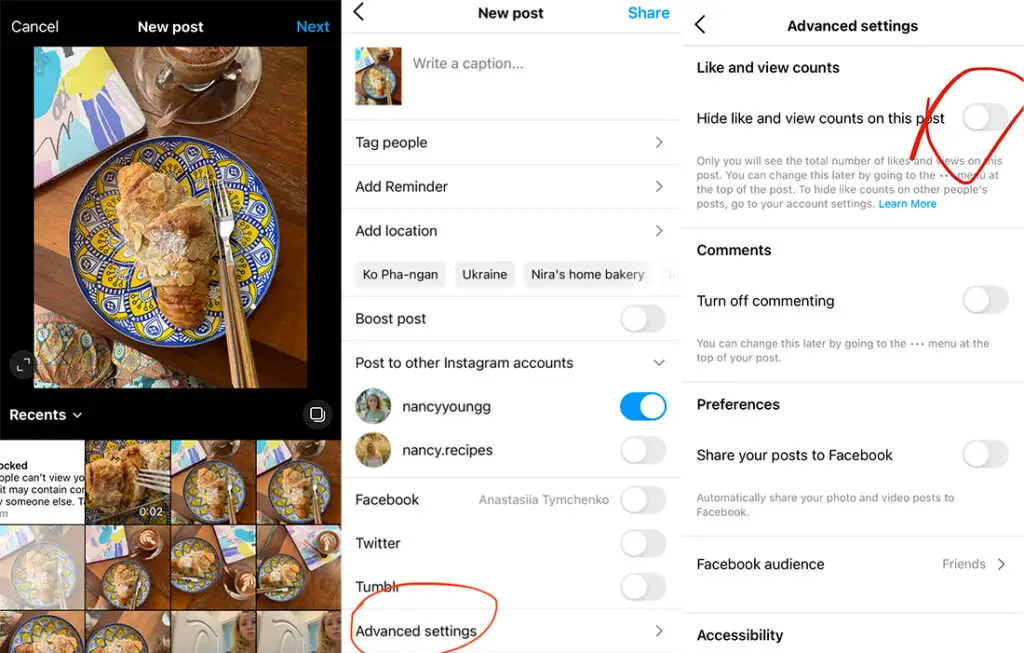 How to Hide Likes on Your Previous Posts?
Navigate to the last Instagram post whose like count you wish to conceal.
Select the three dots ⋮ located in the upper-right corner of your post.
Select the option Hide Like Count.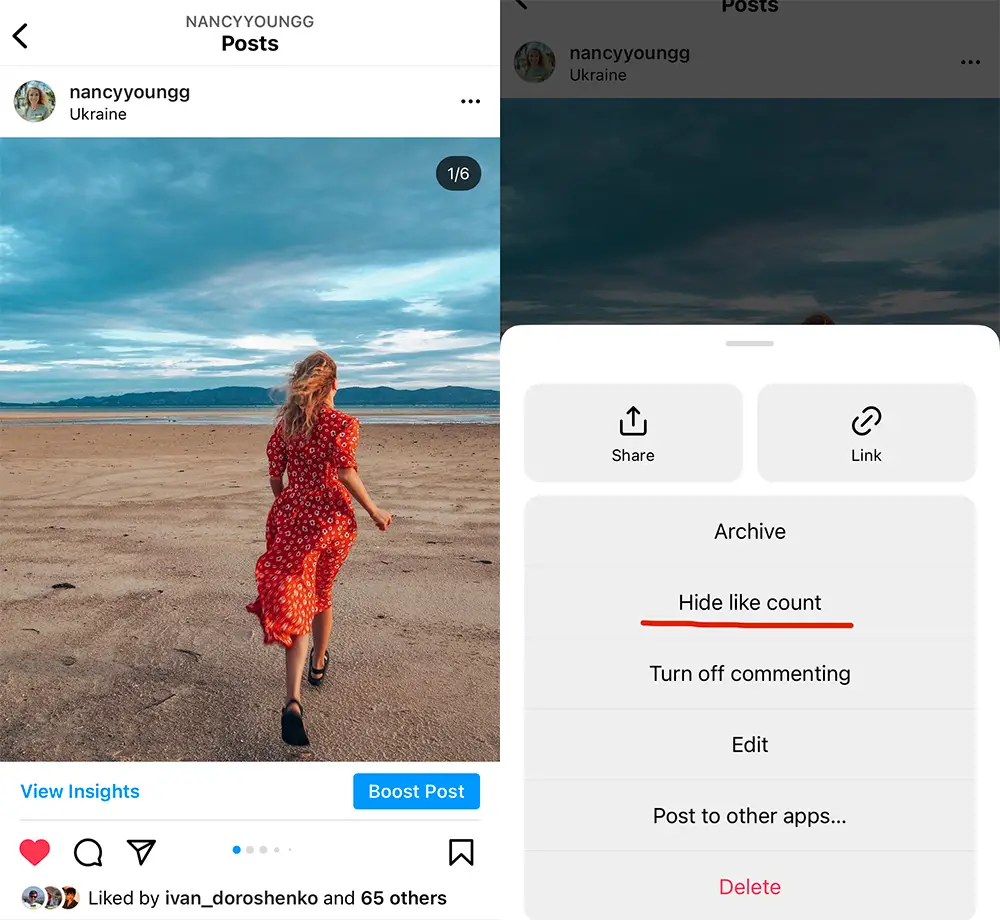 How to Hide Likes on Others' Posts on Your Feed?
Navigate to the bottom right option that leads you to your profile.
See the top right option three-lined option that looks like this: ☰
From the drop-down menu, select Settings.
Now tap on the Privacy section and hit Posts.
You will then come across an option titled Hide Like and View Counts at the top of the page. Flip the toggle to the "on" configuration (it must become blue), and then the like count will be hidden from every one of your Instagram photos.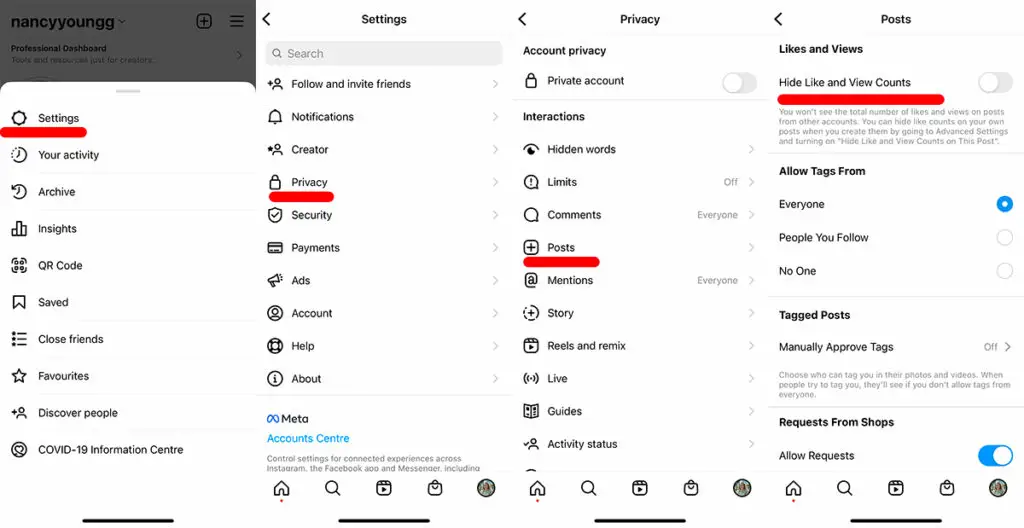 Why is Instagram giving users the option to hide likes?
Instagram offers an open platform for content creators and influencers to establish their brand presence and raise awareness on several critical campaigns. Unfortunately, these causes sometimes get undermined by the negative impact of creating insecurity and self-esteem issues in young teenagers.
Instagram's CEO, Adam Mosseri, claimed that the primary reason for this ability to hide likes is that Instagram aims to minimize the pressure individuals experience from the platform and erase the competitive momentum that these likes entail.
The premise is that instead of competing with one another, users should concentrate on motivating and engaging with one another through creative content and meaningful insights. Hiding likes is part of Instagram's effort to foster a more positive online environment, which should influence how users view and utilize the application.
Will Hiding Likes on Instagram Affect the Performance of Your Posts?
Hiding likes on Instagram does not affect the performance of your posts.
However, as an influencer, it may cause problems for you when you attempt to quantify the performance of a campaign or when corporations are evaluating these figures to determine whether or not to collaborate with you.
So it's safe to imply that this update won't hurt the platform or your influencer marketing efforts – as long as the influencer marketing platform you're engaging with has exposure to private data that isn't displayed in the user interface.
How to Track Your Instagram Likes After You Hide Them?
While the superficial metrics will no longer worry regular users, marketers will still have access to it through highly specialized social media analytics tools.
The actual amount of likes and other interactions for each public Business or Creator Account you follow may still be seen using applications like Hootsuite, NapoleonCat, and Metricool, both of which offer a free trial usage. 
These applications will allow you to view the amount of Instagram likes for every post and create a specific timeframe for your analytical assessment.
Let's check your post likes step-by-step (only business account)
Go to your profile and click the Insights button
Scroll to Content you share and choose Posts. You'll see your posts sorted by Reach.
Click the Reach button on top and choose Likes in the drop-down menu.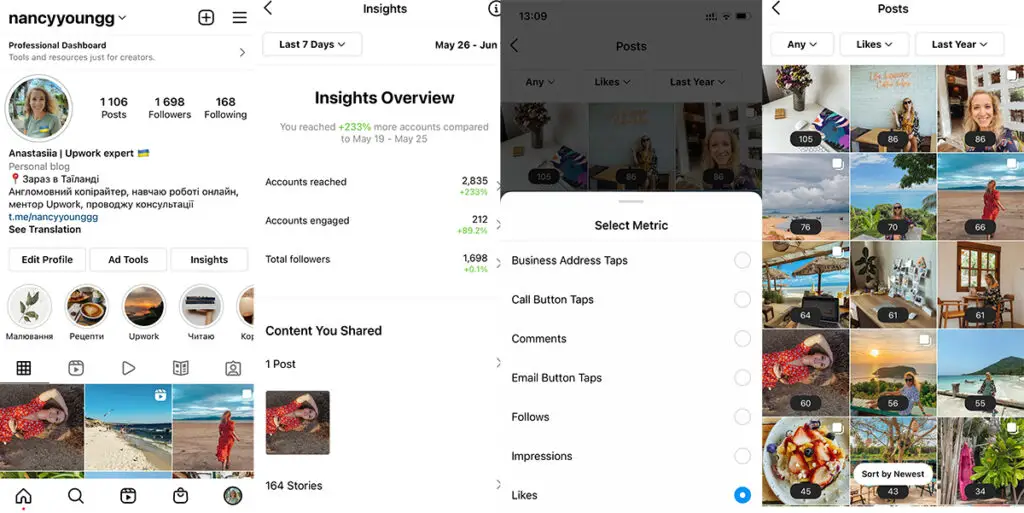 This implies that you may still perform a complete social media comparative study and assess if the facts that influencers disclose regarding their online engagement are authentic.
Instagram's In-App Analytics Solution
Furthermore, your profile's statistics can be observed via Instagram's in-app analytics solution available for business accounts.
The analytics includes pertinent details such as the number of profiles you've targeted, the demographics of your viewership, how your views numbers are increasing, and the number of likes your posts are getting.
Keep in mind that having a business or creator profile is required for accessing Instagram's Insights. 
Log in to your Instagram account and click the Insights option beneath your bio.
Now scroll to the Content You Shared section at the bottom of the page, displaying the number of posts you've made in the previous seven days. On the right, press the > arrow icon.
Instagram will then display posts that may be sorted to highlight specific data such as viewership, comments, and likes.
Conclusion
If hiding likes on your Instagram account helps you develop some peace of mind, then that's what you should pursue. And always keep in mind that ultimately, unique content, a consistent layout, and meaningful engagements with your audience in the comments section are far more valuable than the number of likes on your posts.