Aim to understand your target audience? Instagram Polls are the best way to interact with your followers and clients. Since Instagram rolled out this function in 2017, it has become integral to the social platform and its 'Stories' feature. 
Therefore, if you want to keep in touch with your audience and conduct valuable marketing research, check out our list of the most creative ways to use Instagram Polls in your Stories.
What Is an Instagram Poll?
An Instagram Poll is a feature that can be used for communication with your audience on Instagram. You can find this interactive sticker on 'Stories' and launch your poll that will be available within 24 hours. 
Once you share your question, your followers will start voting so that you can see your poll results in real-time.
The Instagram poll could be an image or video, depending on what you decide to share. Video editing now is easier than ever; there are numerous tools on the web that you can use to create videos for Instagram polls, for example, a new Video editor from Canva.
Why Does Instagram Poll Matter?
Instagram polls are perfect for gathering information about your followers for both personal accounts and online businesses. Users use this feature to:
increase interaction with the audience;
boost the followers' engagement;
and analyze their views and reactions.
Receive real-time user feedback and improve your Instagram activity to draw more potential followers' attention. You can also increase engagement with your audience by writing clever creative Instagram captions.
How to Create an Instagram Story Poll?
Creating an Instagram poll is pretty simple! Use this simple step-by-step guide to launch the poll in just a few clicks:
Step 1: Open Instagram and create a new story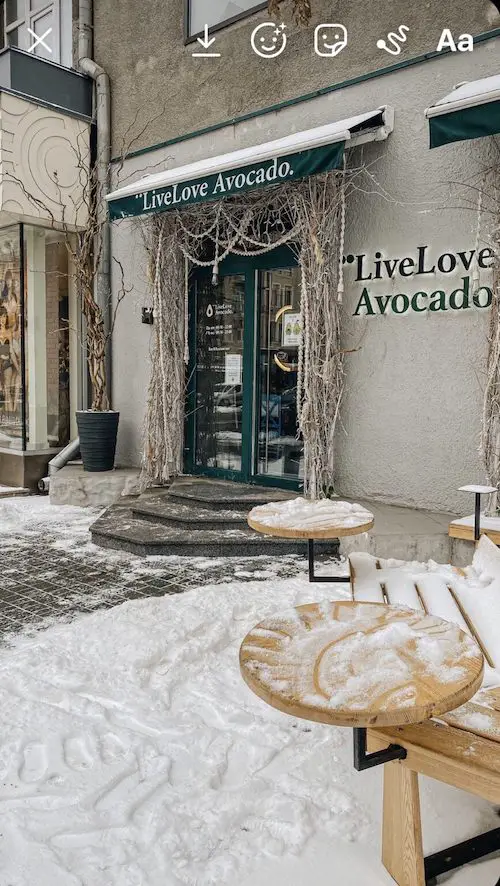 Step 2: Tap the sticker icon at the top of the screen and scroll down to choose the 'Poll' sticker out of the existing options.
Step 3: Type in the question and responses for the poll.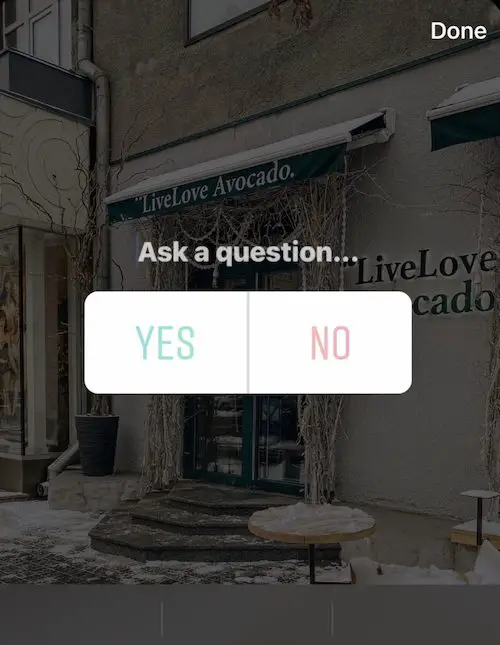 Step 4: Customize the poll (resize or reposition it if necessary).
Step 5: Tap 'Your Story or 'Send To >' to share your story with the question.
61 Instagram Poll Ideas: Questions for Instagram Stories
A diversity of Instagram poll ideas can increase your engagement on Stories and keep your followers entertained. 
If you are searching for creative or fascinating poll questions, we are ready to suggest you 61 great question examples for any case. Look through the following lists to pick the most appropriate solutions for your blog or business page on Instagram
Brief 'Yes/No' Questions Poll Instagram Questions
1. Do you agree? Answer: Yes / No
2. Do you like this? Answer: Yes / No
3. Would you wear that? Answer: Yes / No
4. Would you buy this? Answer: Yes / No
5. Do you want to be famous? Answer: Yes / No
6. Do people need to trust you before they buy from you? Answer: Yes, for sure! / Nope!
7. Should we do this? Answer: Yes / No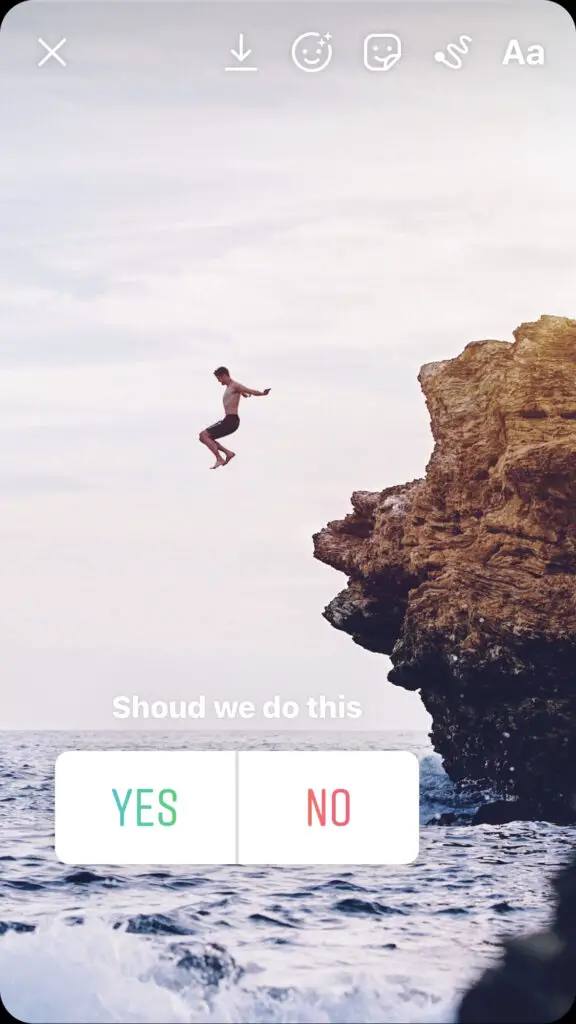 8. Do you want to have your own brand? Answer: Yes please! / No
9. Would you join us? Answer: Yes / No
10. Is it necessary to brand yourself with specific colors? Answer: Yes, it's essential / No, it's not
11. Do you want to lose weight? Answer: Yes / No, I'm good
12. Would you like to learn more about mindset & personal development? Answer: YES / No, thanks
13. Do you need help with marketing or social media? Answer: Yes / No
14. Want to join our latest webinar? Answer: Yes / No
15. Is it necessary to post on Social Media every day?
A) Definitely, yes! B) No
16. Is Email Marketing essential for online businesses? Answer: It sure is! / No, waste of time
17. Do you like this outfit? Answer: Yes / No
18. Have you read this book? Answer: Yeap / No, haven't heard about it
'Would You Rather' Poll Instagram Questions
19. Would you rather get: $1M right now / $150,000/yearly
20. Would you rather have a vacation on:  Island / Big city
21. Would you rather see: Your future / Your past
22. Would you rather: Be free / Be rich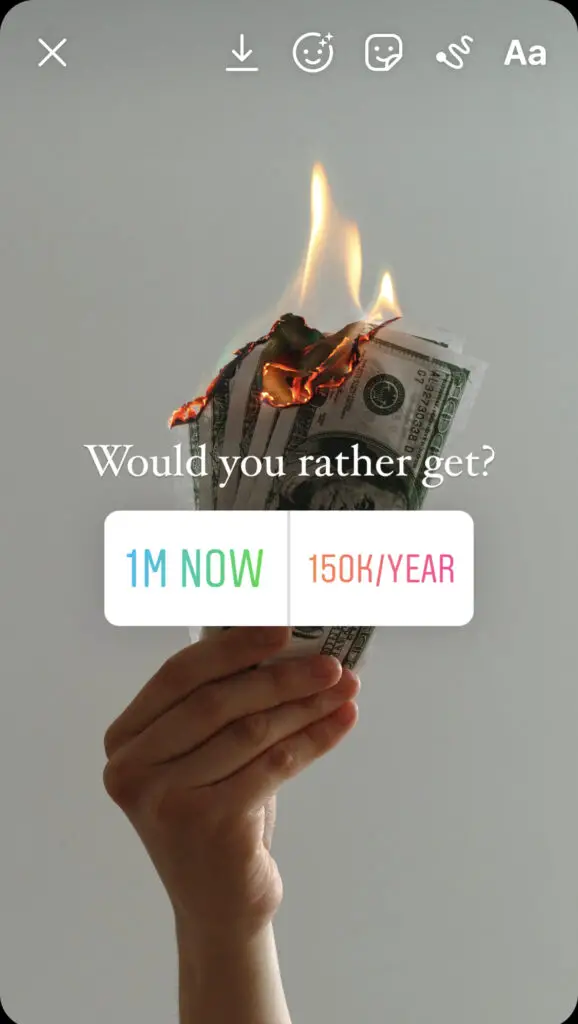 23. Would you rather: Read minds / Be invisible
24. Would you rather speak: To animals / Multiple languages
25. Would you rather be: a man / a woman
Understanding Your Followers' Preferences
26. What do you think of this green shirt? Answer: Love / Hate
27. How do you feel about …? Answer: Awesome / Not bad
28. Should we add beef to our menu? Answer: Go / No
29. How do you like this dress color? Answer: Stunning! / Boring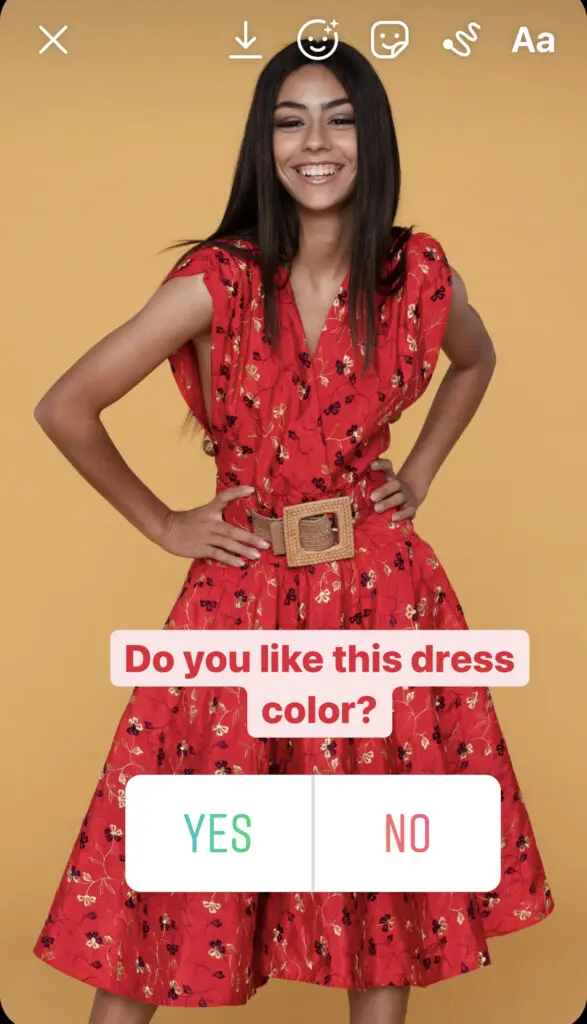 30. Which one do you prefer? Answer: Brand 1 / Brand 2
31. Which do you like more? Answer: Right / Left
32. Which color is better? Answer: Mint / Purple
33. Which one is your favorite? Answer: 1/ 2
34. Do you prefer? Answer: TikTok / Instagram
35. What's more important for you? Answer: Brand / Price
36. Do you own a car? Answer: Yes / No
37. Can you swim? Answer: Yes / No
38. Have you ever surfed? Answer: Yes / No
39. Have you seen this series on Netflix? Answer: Yes / No
40. Have you been to (place or event)? Answer: Yes / No
'Your Favourite' Poll Instagram Questions
41. You wish to have a…
A) Cat B) Dog C) Parrot
42. What's your favourite travel destination?
A) Forest B) Mountains C) Ocean
43. What's your favourite holiday?
A) Valentine's Day B) Thanksgiving C) Christmas
44. What's your favorite ice cream flavor?
A) Vanilla B) Chocolate D) Strawberry
45. What's your favorite hot drink?
A) Latte B) Mint tea C) Hot chocolate
46. Are you a…
A) Morning person B) Night person
47. What do you prefer to watch?
A) TV B) YouTube c) Netflix
48. What kind of workout do you prefer?
A) Cardio B) Gym C) Fitness
49. Which interior design style do you prefer?
A) Modern B) Bohemian C) Minimalistic
50. Your favorite go-to weekend activity?
A) Hiking B) Relaxing in bed C) Clubbing
51. What would you wear on a date?
A) Mini B) Jeans C) Low-cut dress
Random Poll Instagram Questions
52. Which are you more scared of?
A) Predators B) Spiders C) Snakes
53. What is your must-have makeup item?
A) Highlighter B) Lipstick C) Mascara
54. How would you like to spend your weekend?
A) Cinema B) Shopping C) Dancing
55. How do you like your coffee?
A) Black B) With soya milk C) Without sugar
56. What is your favorite Marvel superhero?
A) Doctor Strange B) Iron Man C) Scarlet Witch
57. Which season do you like the least?
A) Spring B) Summer C) Fall D) Winter
58. Who is your favorite color this season?
A) Pink B) Olive C) Grey D) Coral
59. What are your favorite flowers?
A) Tulips B) Daisies C) Violets
60. What type of music do you usually listen to in your car?
A) Rock B) Pop C) Rap
61. Which food is your favorite?
A) Lasagna B) French fries C) Pancakes
Instagram Poll Templates from Canva
In this collection, we have put together some best Instagram poll templates from Canva. You can customize them as you want and download them.
Get to know me: This or That?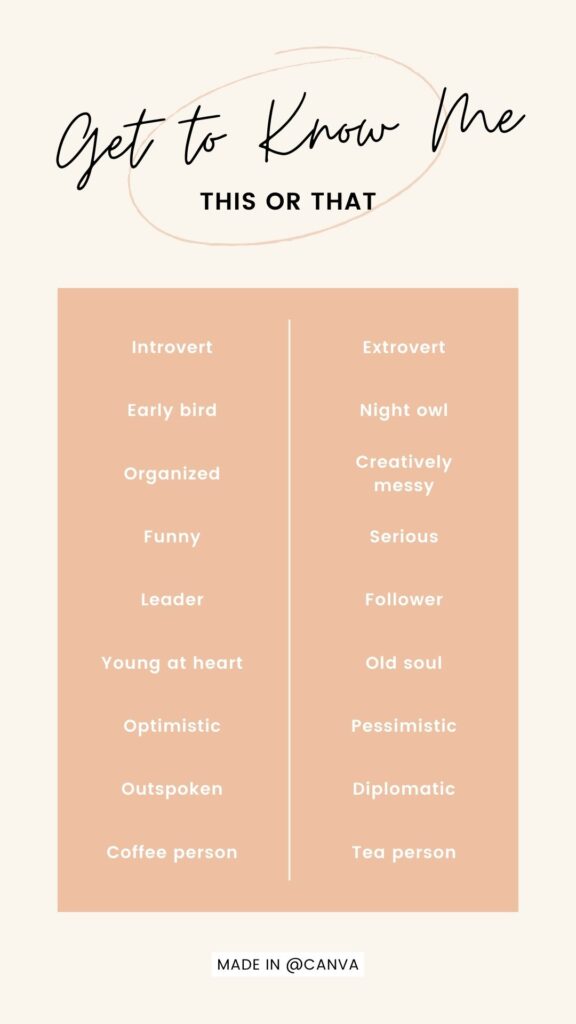 2. Ask me Anything: Instagram Poll template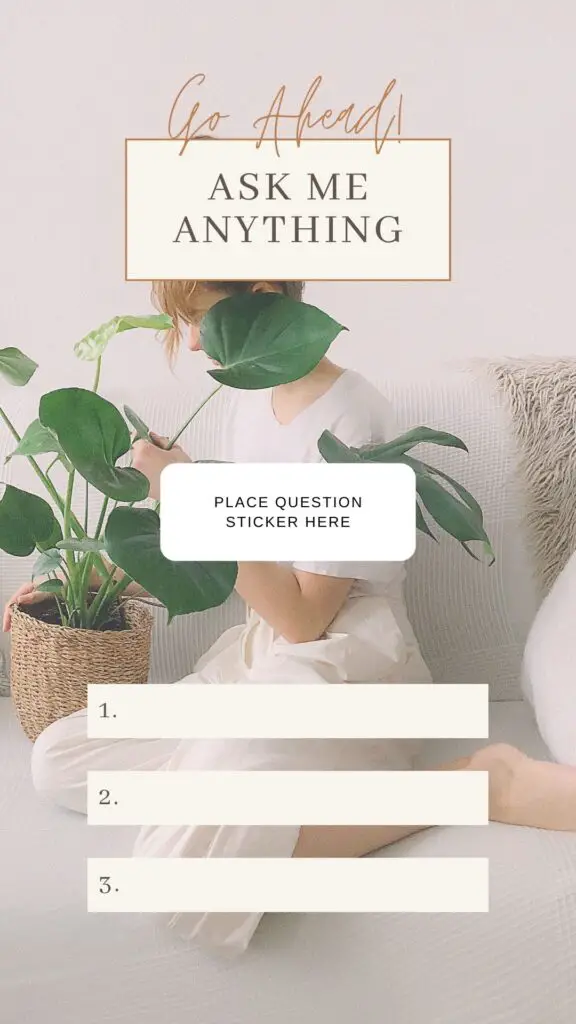 3. This or That: Study from Home Instagram Stories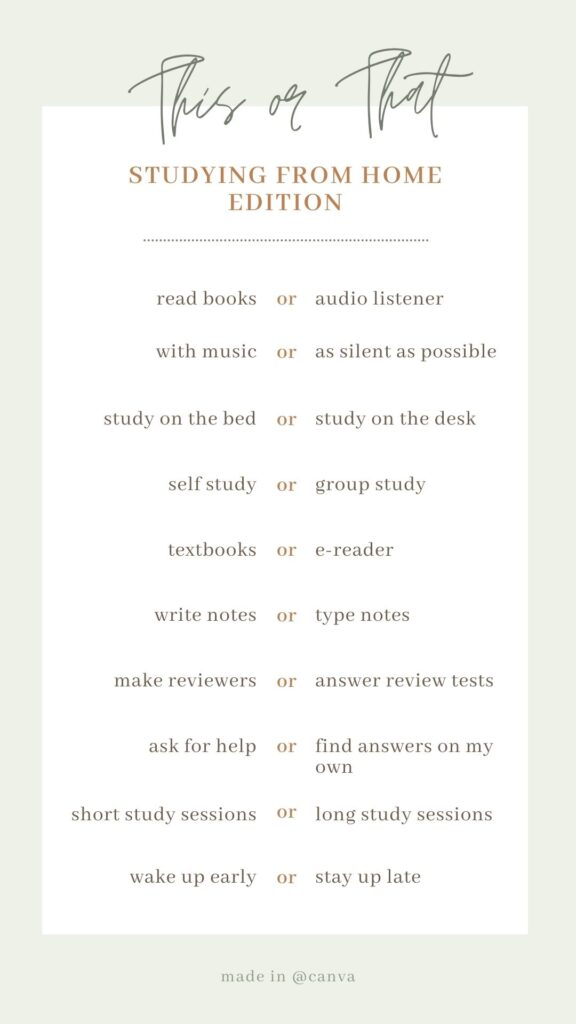 4. Place question here: Instagram Stories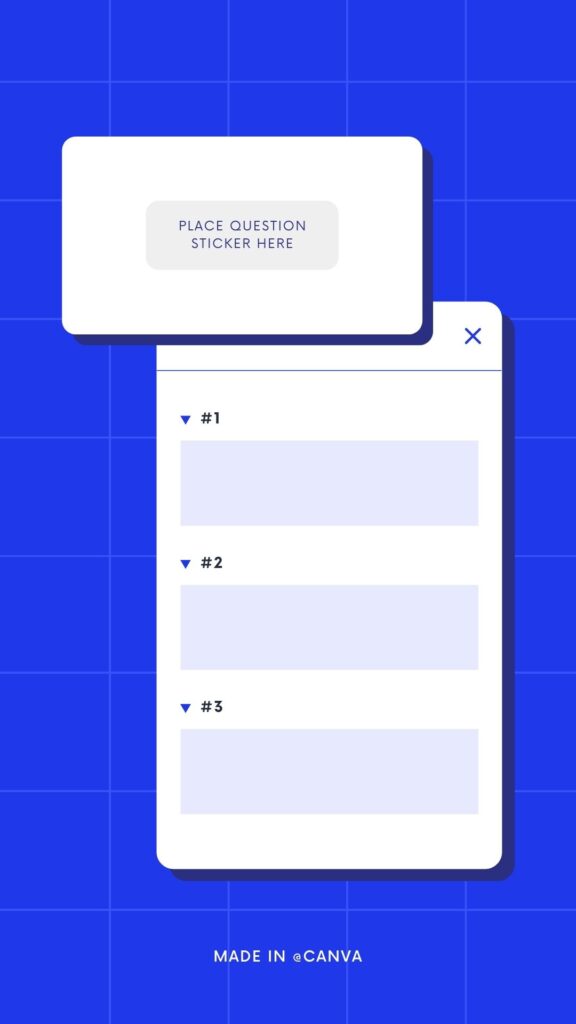 5. Photo collage Instagram Stories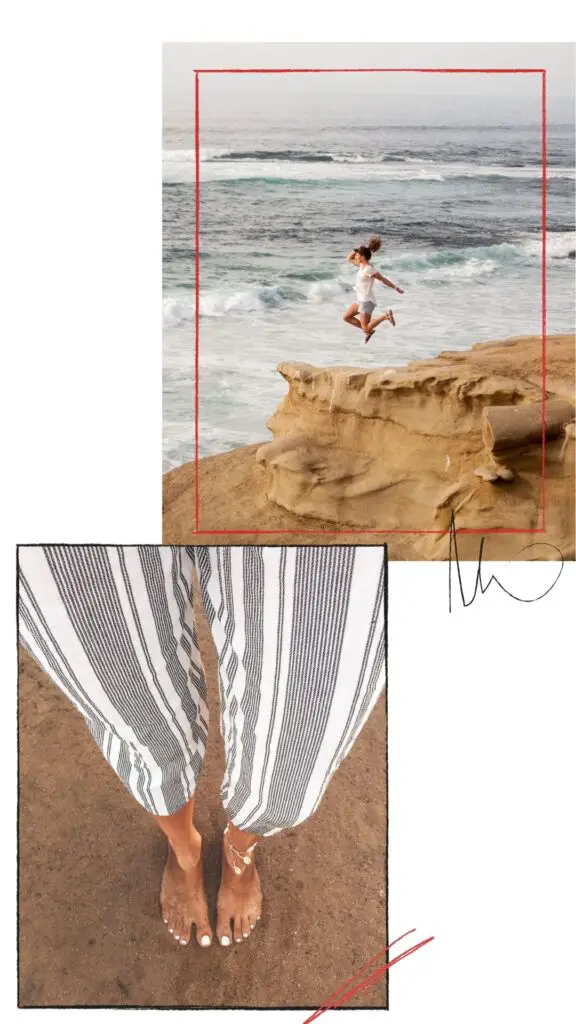 6. Nice photo collage for Stories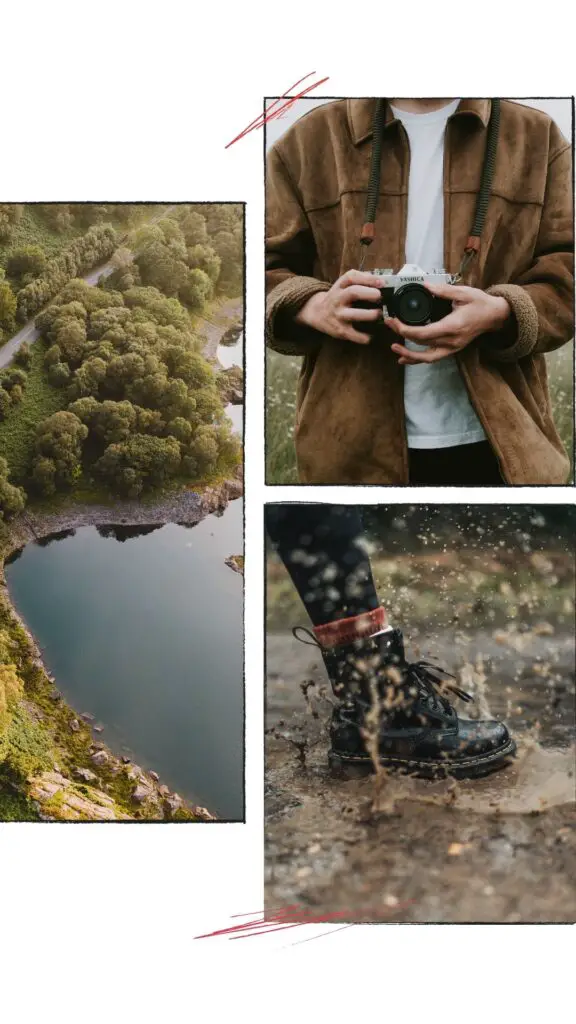 7. Ask me Anything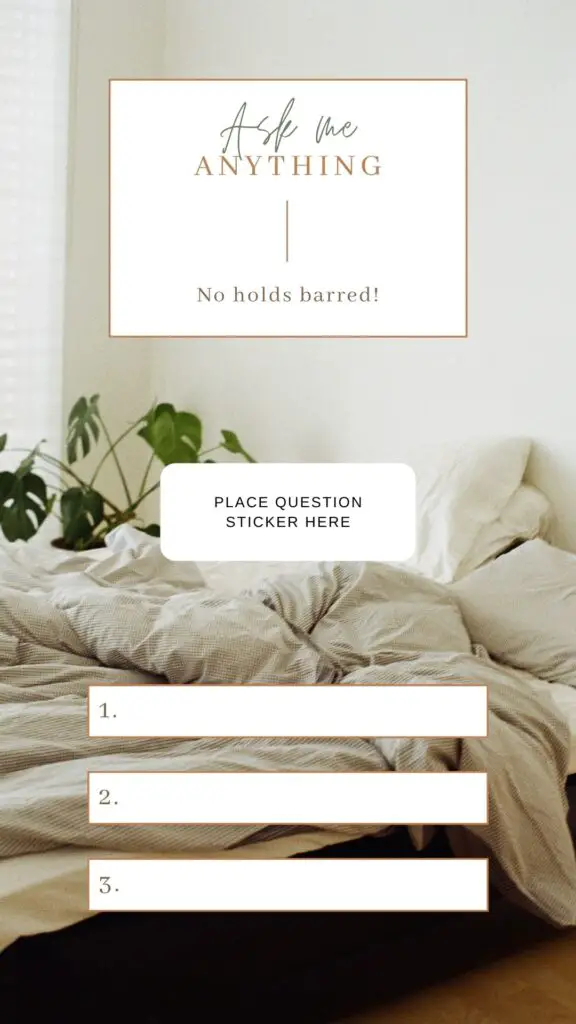 8. This or That: Get to Know Me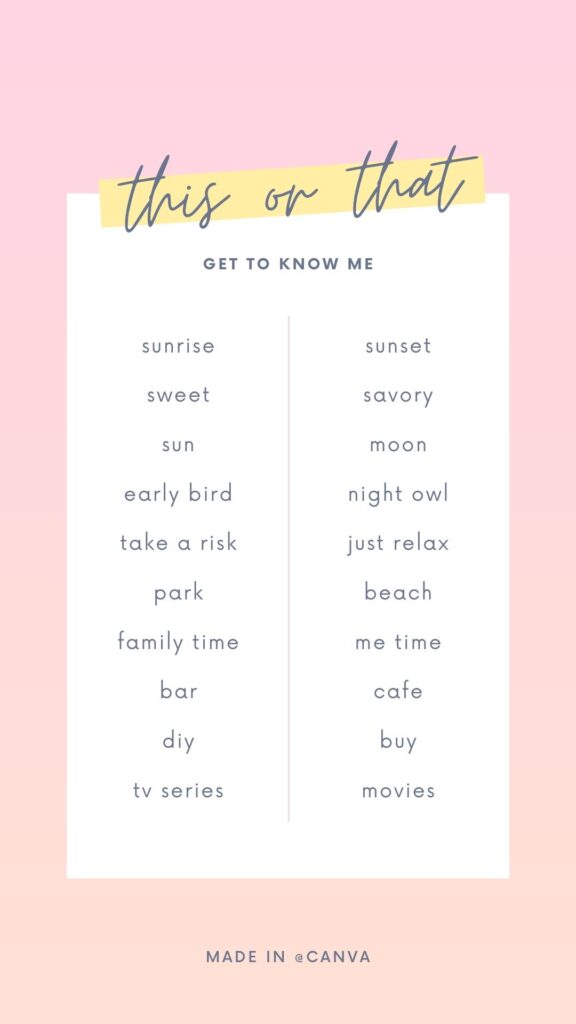 9. Choose Outfit Instagram Stories
10. What shows to wear: Instagram Stories Poll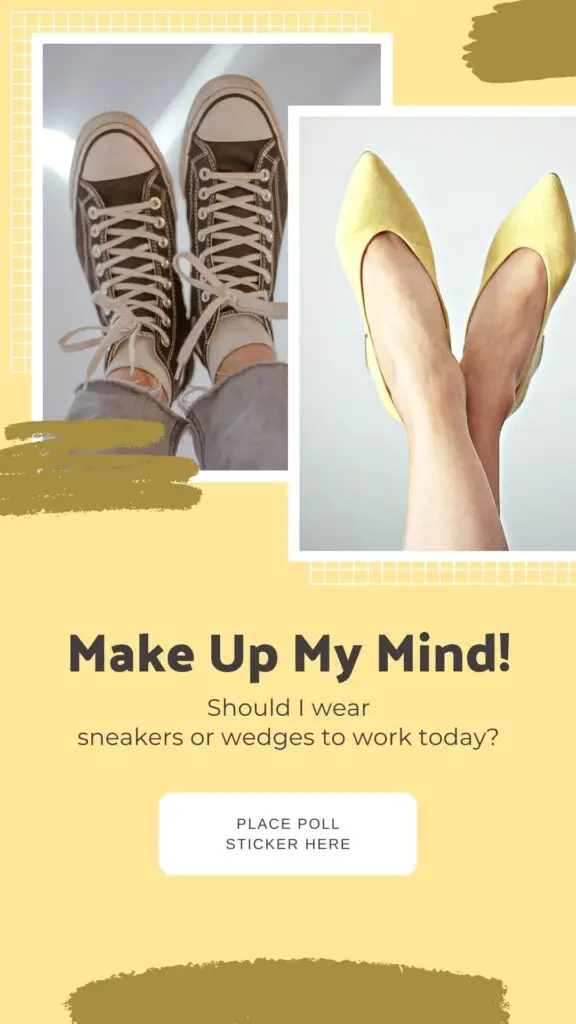 11. Plan next trip: Instagram Poll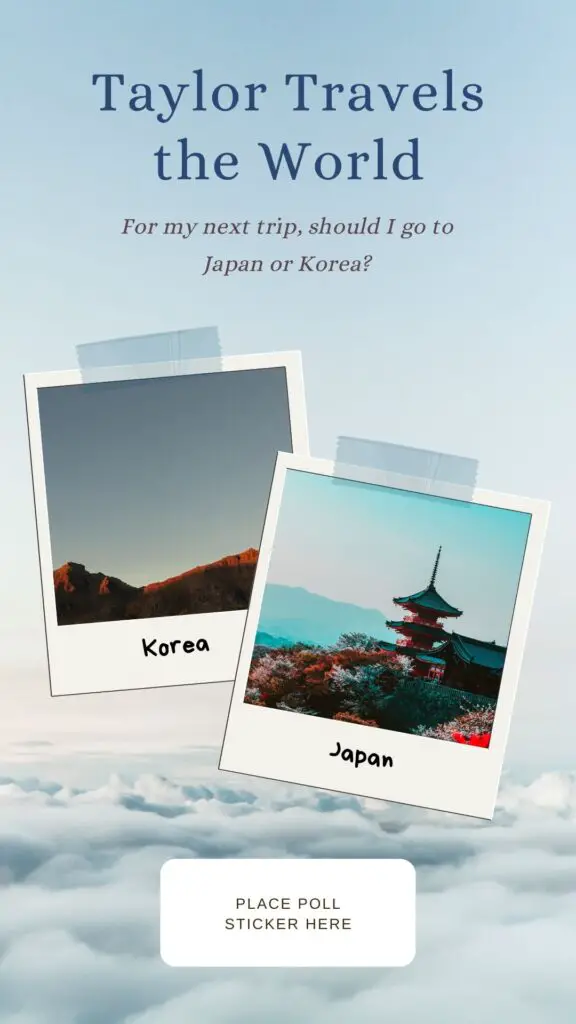 12. Whose side are you? Instagram Stories Poll
13. Championship game Instagram Poll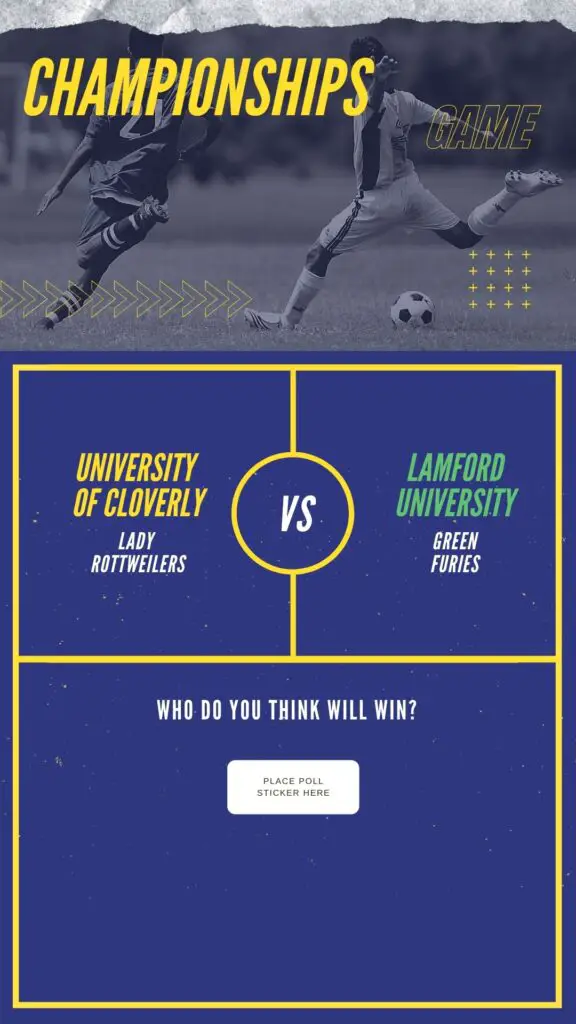 14. Help me to Choose: Instagram Poll Template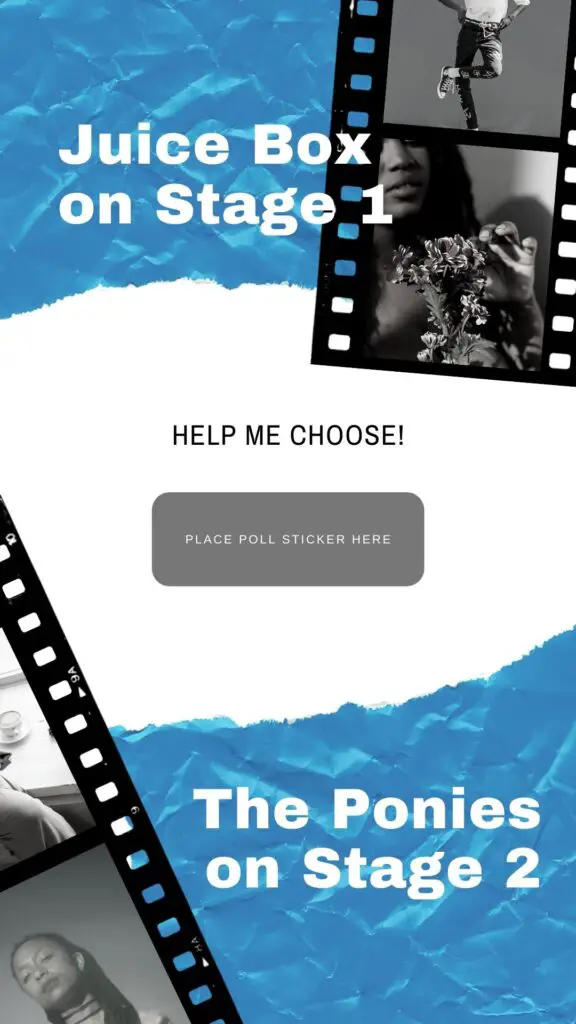 I hope you like these tips on creating perfect Instagram Poll Stories. Don't hesitate to use Instagram templates from Canva. They will save your time and effort.