Recently, we were looking for a font that combines minimalism and futurism and appeals to the brain of the audience. Of course, there are many fonts on the market that merge one or two of these elements. But what about all of these elements at once? We had some trouble finding the best font.
And that was the moment we had an idea! Why not design a font ourselves? From there, we started designing and optimizing our brand new LoveAir font.
LoveAir is a thin and clean display font that lends itself to a wide range of projects. From modern logos and flyers to branding and advertising designs, there's nothing LoveAir can not make shine.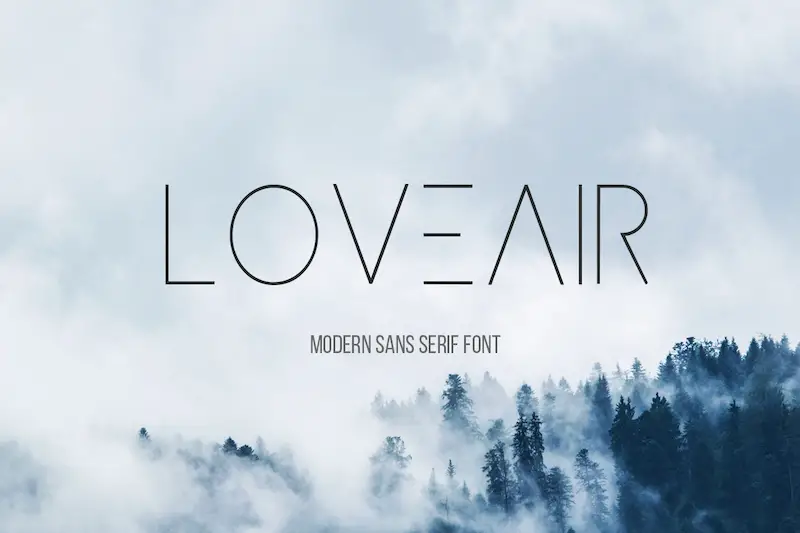 Let us find out why this font, created by us at Onedesblog, is a great choice for you as a designer or brand owner.
LoveAir Font: Its Main Features
What is minimalism for graphic designers? In our opinion, minimalism is about adding (only) valuable elements to your projects. This is exactly what we had in mind when designing LoveAir.
This is a modern display font that captures the imagination. We do not believe that all fonts should be based on perfect, fully formed letters. LoveAir certainly does not! However, as a thin outline font, LoveAir is a great choice for futuristic and minimalist designs of all kinds.
Download LoveAir for free now!
---
---
Just like the Dune font we tested a while back, LoveAir is also perfect if you want to spark your audience's imagination.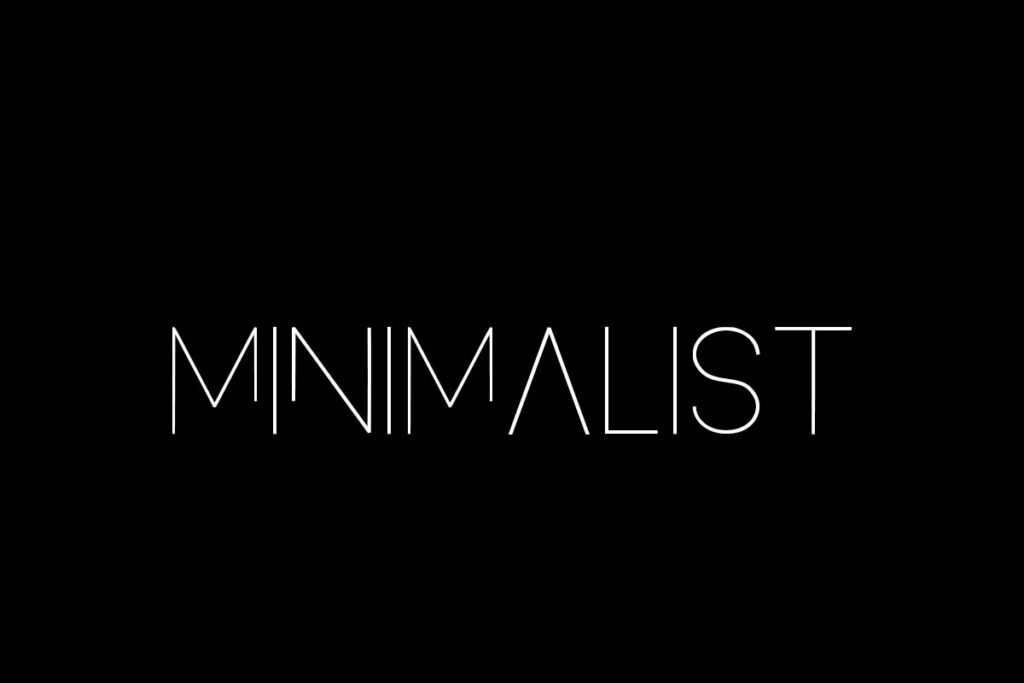 The font is based on the classic Sans Serif font families. It is also an all-caps font that includes all numerals and punctuation.
So, what if you really liked our new font and want to use it for your latest design. Is it hard to download and install on your computer? Absolutely not. Let's dive into the simple process.
How to Install the LoveAir Font
Since LoveAir font is offered in .ttf format, downloading and installing it is very easy:
Download the LoveAir font from onedesblog.com.
Locate the font file on your local hard drive.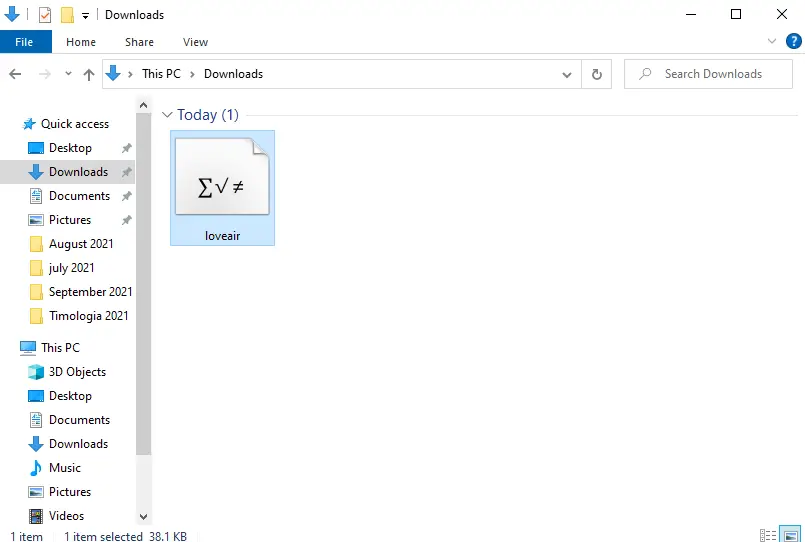 Double-click the file to open it.
Once you have opened the file, you are only one step away from installing the LoveAir font. All you have to do is click the install button in the top left corner of the taskbar.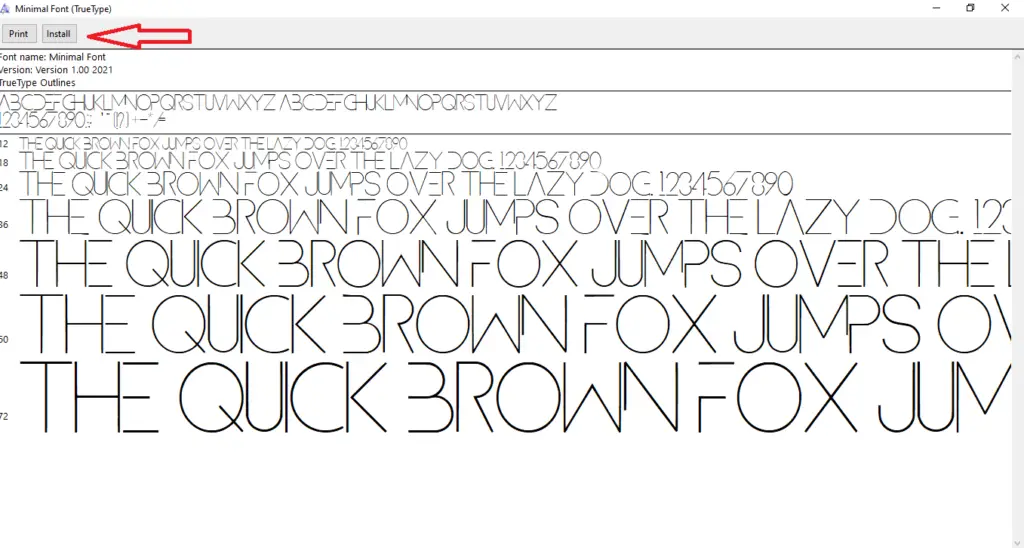 You are all set. The LoveAir font is now installed and ready to be used to frame your designs.
We have used the LoveAir font in numerous projects and personal designs. We are very proud of this minimalist font. If you have downloaded and used our font, do not hesitate to let us know what you think! Would you like us to design more fonts for you?