Typography can make or break your design. Therefore, it must perfectly fit not only the aesthetics but also the message behind the entire project. This is why you need to put a lot of consideration into typography.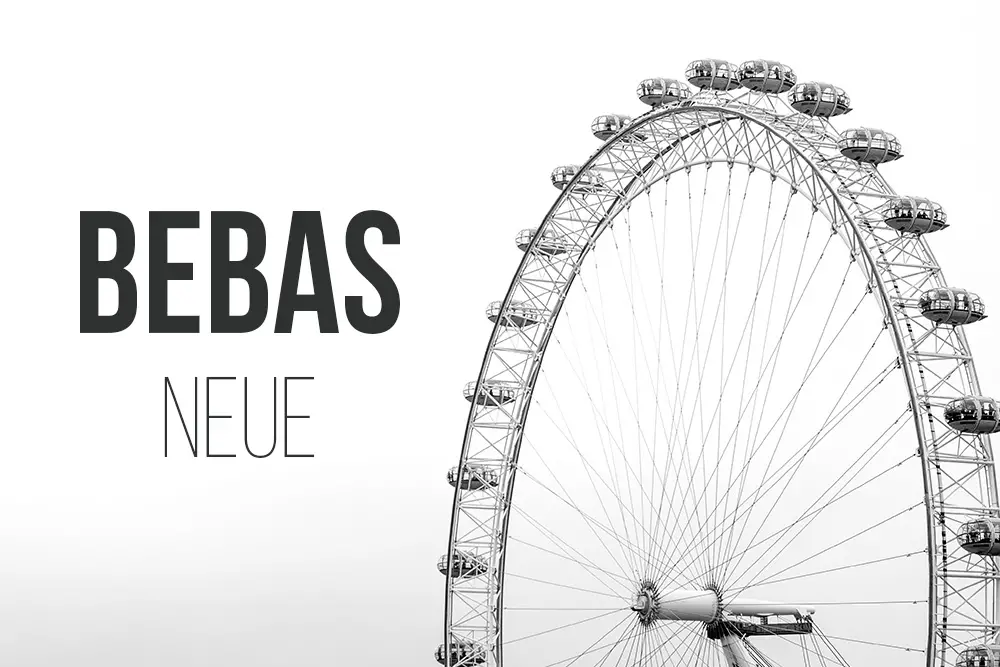 Suppose you are looking for typography that will look best for headlines. In that case, you might want to consider Bebas font. It is well-balanced, all-caps typography that will help make your headlines shine. 
What is Bebas Font? 
Bebas Font belongs to the sans-serif font family. It's an all-caps condensed font that comes in various weights, including regular, book, light, and thin.
Over the years, several versions have been published with additional characters and glyphs.
| | |
| --- | --- |
| License | Free for personal use |
| Font Type | TTF / OTF |
| Format | Zip |
| Total Files | 1 |
| Font family | Sans serif |
Download Bebas Neue below.
---
---
About Bebas Font
Bebas font was first launched in 2005. It was designed by a man named Ryoichi Tsunekawa for design training. Because of its excellent quality gained a lot of popularity and was later dubbed as the Helvetica of free fonts. 
In 2010, Bebas font was redesigned into Bebas Neue. This version had a similar theory and proportions to the original one. Then, in 2014, another free version was launched. This particular version had more weights and glyphs.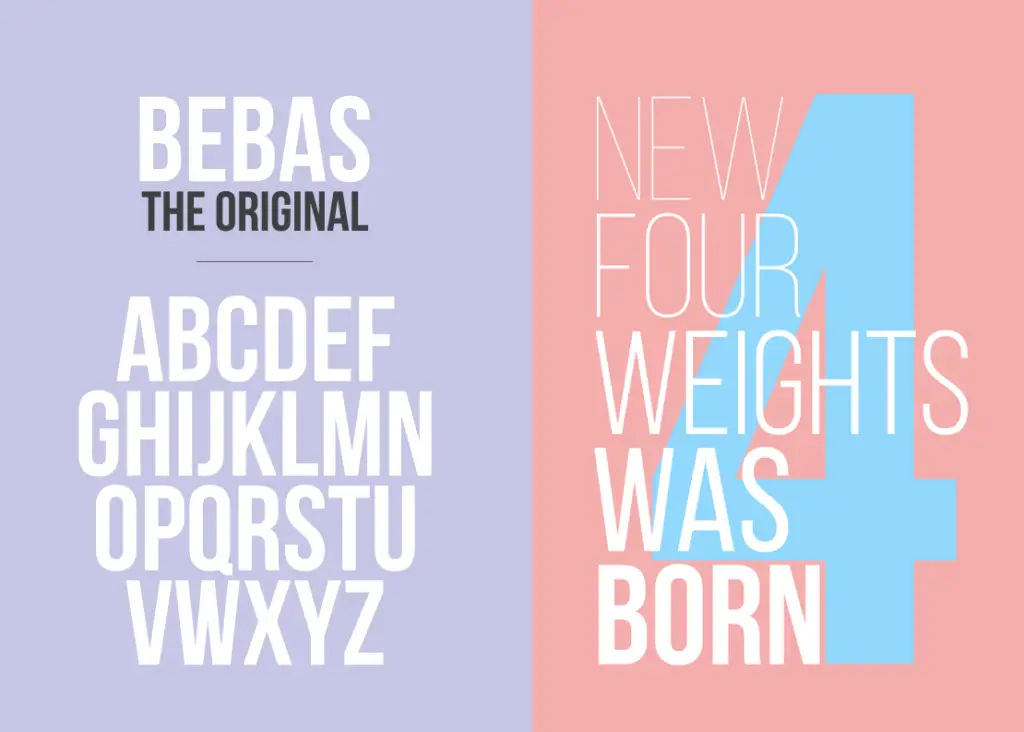 Bebas Font is composed of letter characters, ten numerical characters, and 45 symbols. If you are interested in downloading this font, you'd be glad to know that there is a free version for download. This version is also compatible with any type of device, so it's not a hassle to install. 
However, there's a version of Bebas font for commercial use: the Bebas Neue Pro 2019. Since it's for commercial use, it's not a free font. Its main difference with the free version is that it has ten additional styles with lowercase and italicized characters. 
Usage of Bebas Font
With its clean and elegant lines and shape, the Bebas font exudes technical straightforwardness, which is why it is highly recommended for headlines typography of arts, commerce, print, and web design.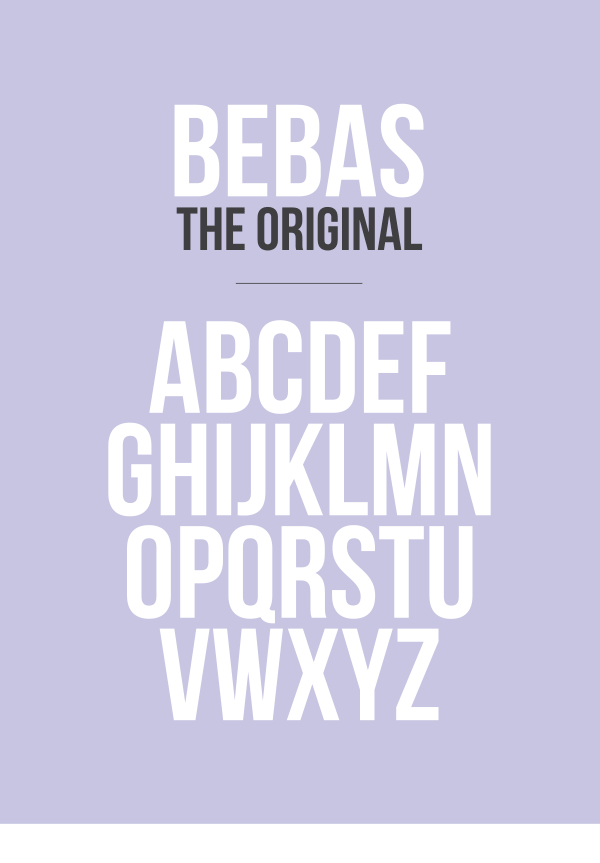 Moreover, it's a wonderful display font that can make advertisements and billboards look strong and inviting. So it's no surprise why it's widely used in this industry. 
Feel free to download Bebas Neue using the button below.
---
---
However, you might be thinking that if it's widely used, your design might not stand out. But, you can customize the Bebas font accordingly by changing its color and weight. In addition, you can add in your creative flair to make it fit your branding better. 
If you want to have a unique version of Bebas, the commercial version might be a good choice for you. There are more styles to choose from, so you have more design variations to play around with.  
Bebas Font alternatives
Conclusion
Bebas font can be used for a wide range of projects. Still, it's the top choice if you want your design to exude straightforwardness and professionalism. Moreover, you can use it for headlines and in areas where you want to emphasize your message.
On top of that, this font allows room for creativity which is a significant plus.  Bebas Pro is available on MyFonts.