Would you like to make your website stand out from the competitors? First, draw inspiration from the success cases of 2022! The leader can boast of 360m visits — sounds incredible, right?
Read also:
Second, add some stylish multi-line fonts and look at how the visual design transformation goes. Sometimes the solution isn't that hard! Catch the new selection of 27 multi-line fonts from me and use it wisely!
Multi-Line Fonts
---
This caps font works well for outlining your site's slogan or other crucial messages easily and effectively. Besides, this 2017's chap can be used for making eye-catching posters that won't be missed by the wide public.
Price: Premium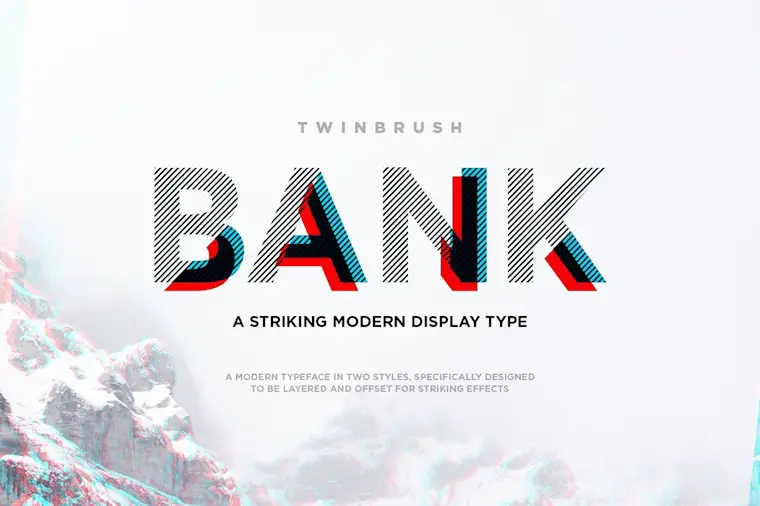 Comprised of three distinct lines, this font is an interesting alternative to the popular caps classics. If you're craving something special this time, Sanbon Line will be your breath of fresh air.
Price: Free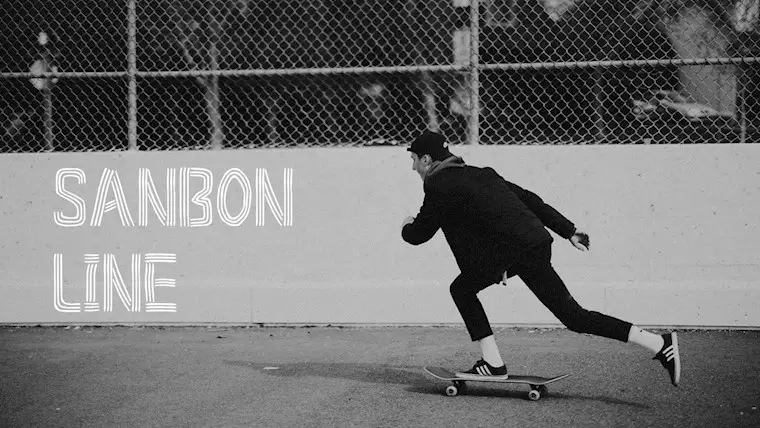 This futuristic seems to get off the magazine's cover about the new space race, high tech, or business. Save it to your selection to stay abreast of recent trends, topics, and tools! And then underline the gist with the help of the contemporary multi-line font like this.
Price: Free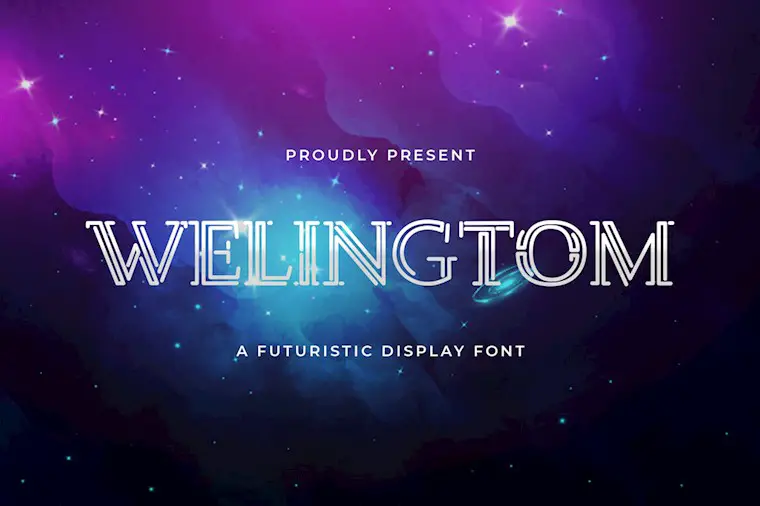 The outline, all in caps, font is a great instrument to create a striking logo or a convincing heading. What's more, it looks natural in both print and digital versions. Put it on your favorite's list for frequent use!
Price: Premium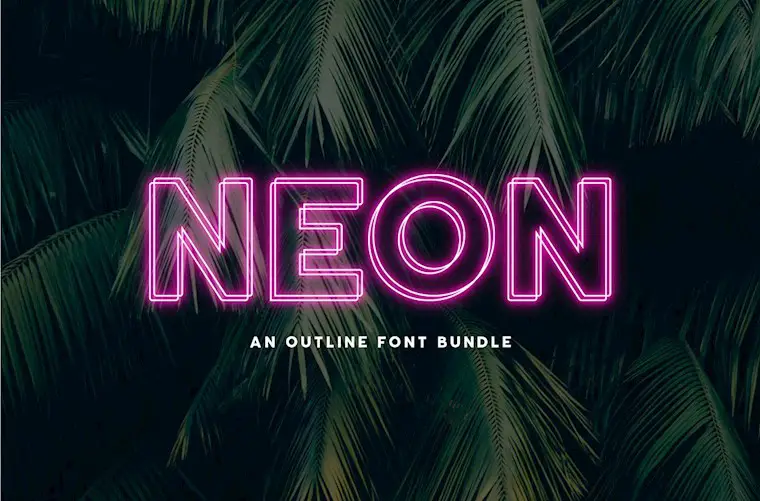 This line-based white font will make an excellent contrast to the black background of the web page, slides, or even a poster. This universal soldier should be obligatory at your disposal to create a splendid design not for once.
Price: Free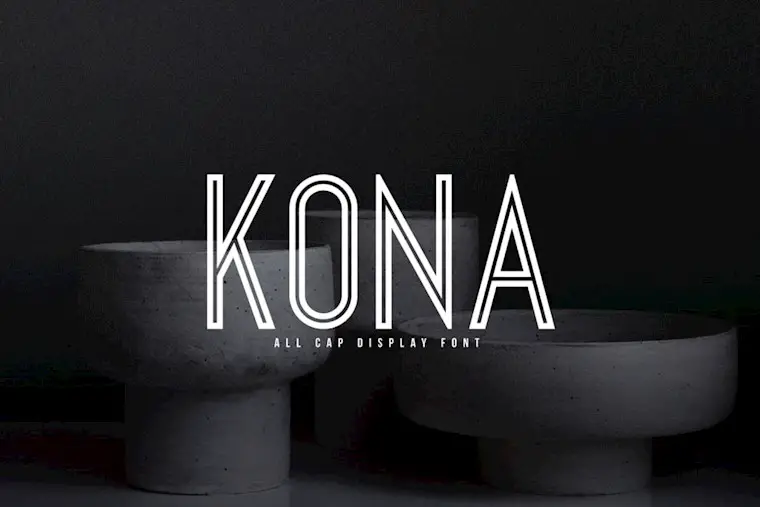 If your job is tightly connected with digital marketing, consider this font closer! It's one of the multi-line fonts that will turn your site into a piece of modern art. Logos, ads, posters, and even the landing pages can benefit from it.
Price: Premium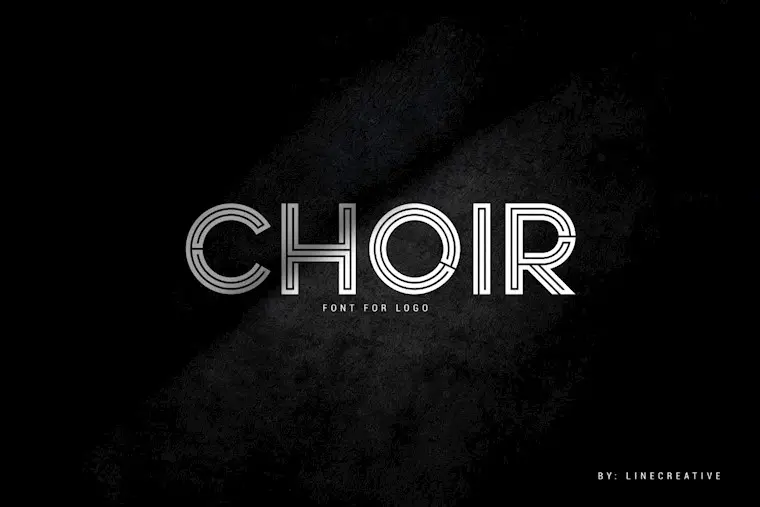 This joyful font doesn't belong to the traditional multi-line fonts, but it'll definitely create a mood. Covering your product's cover and brand cloth with mini striped letters may drive the whole design in a cheerful direction.
Price: Free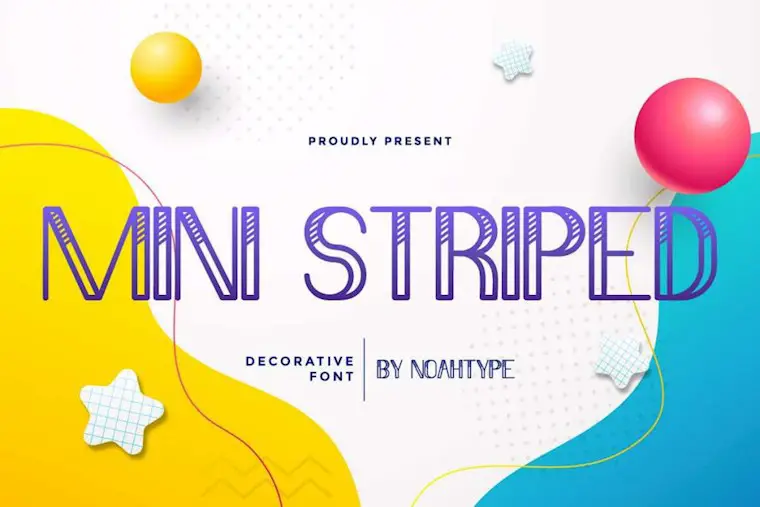 The fans of exquisite, unusual, and bold design are most likely to prefer this font as it opens some freedom of expression and leads your creativity to new heights. Be the one who dares to experiment with headlines!
Price: Premium
Neon titles, posters, and logos desperately need this cyrillic and futuristic font. And what makes it even more popular in the designers' cycles is its multilanguage potential. A valuable gem, isn't it?
Price: Free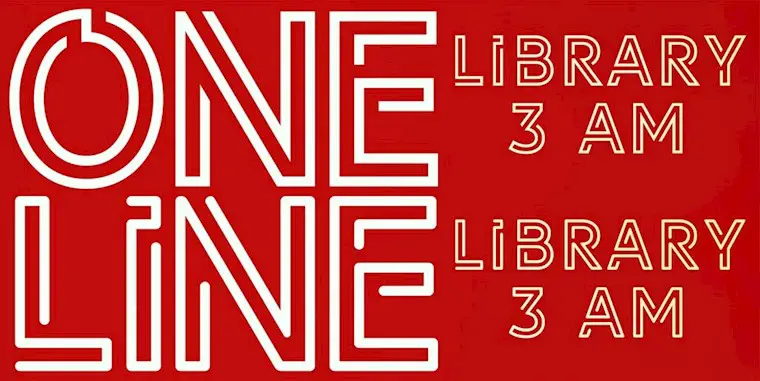 This font is one of the finest multifunctional website decorations. Use it for making your online magazine, blog, or ordinary illustration more vivid and elaborate. Being compatible with Adobe Photoshop and Microsoft Office, this one gets even power.
Price: Premium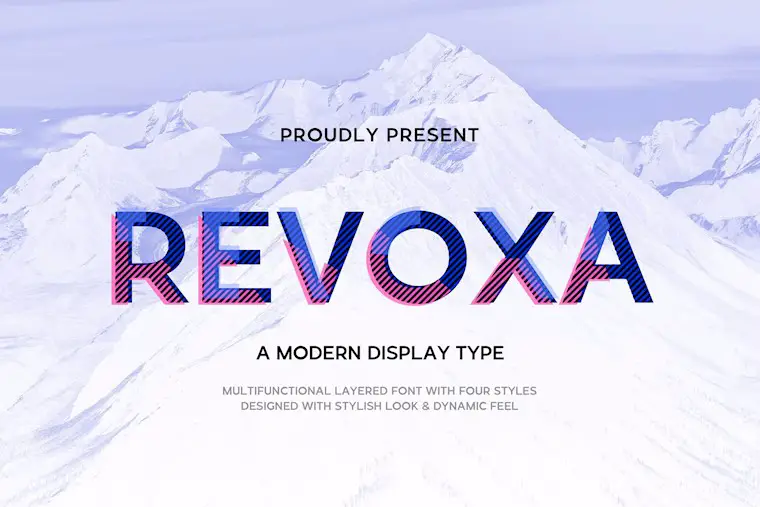 This type of display typeface follows the modern design pattern and is suitable for short headlines in different kinds of media. Its flexibility and contemporary stylistics are the key arguments for having this font in your collection. Don't hesitate about it!
Price: Premium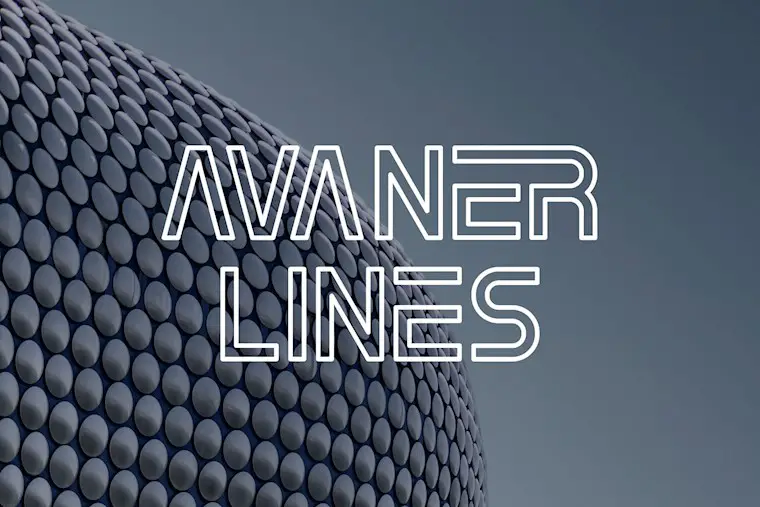 The title already explains everything to you. So, if you're a big lover of retro multi-line fonts, this can be an incidental finding. Try it on ASAP and share your feedback with the other designers or those it may relate to!
Price: Free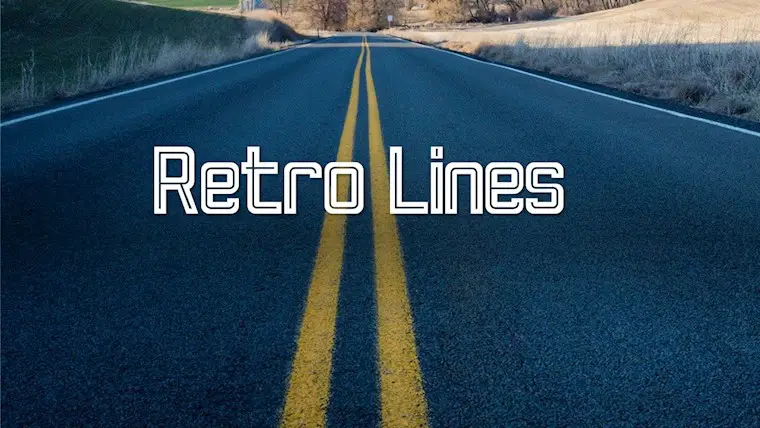 Use this thin, neat, and symbolic font to create the atmosphere of hand-writing, storytelling, or eloquent letter decoration. It'll perfectly suit the feminine dairy because of the floral motives and romantic curly shapes. Have a look at it!
Price: Premium
In contrast to the previous one, this font exhibits the mood of strictness, accuracy, and discipline in writing. To my eyes, it's a relevant design accompaniment to brand naming and logo creation.
Price: Free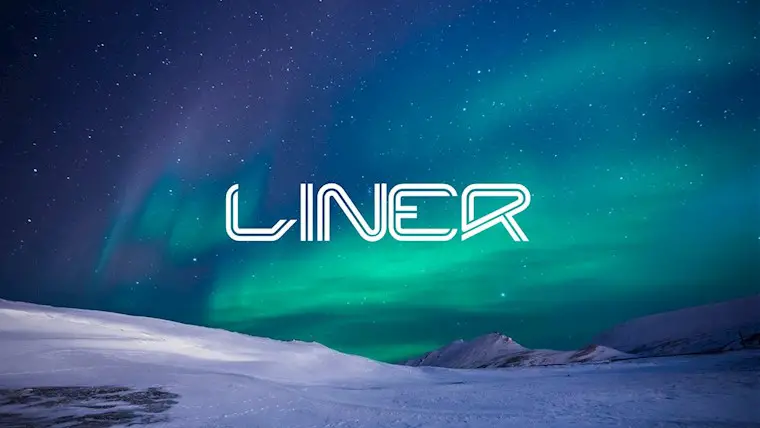 If you find bliss working with the monogram fonts, this one will be to your liking for a long time. Unusual and creative, Forest Line Font will add a unique style to your web front. Don't miss this precious opportunity!
Price: Premium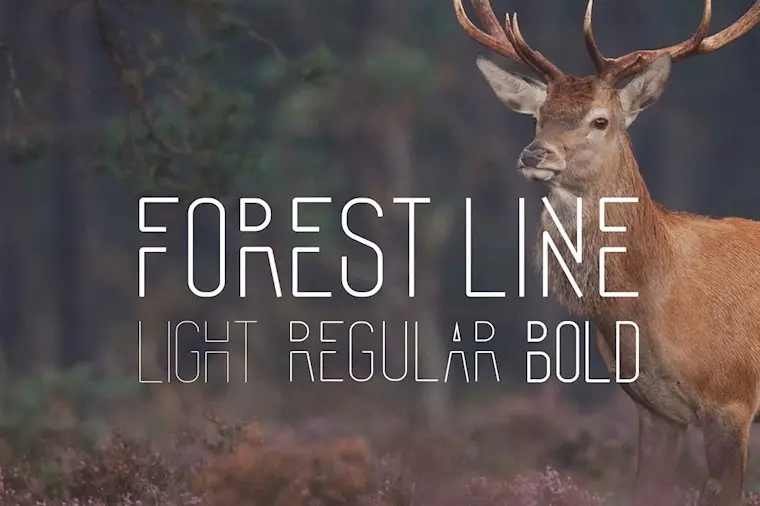 Posters, app screens, cards, cafes' or shops' sings, and home pages aren't the complete list of design pieces that can be created with Demokrasi Font. As you see, it's pretty multifunctional. Hope you've got my hint right!
Price: Free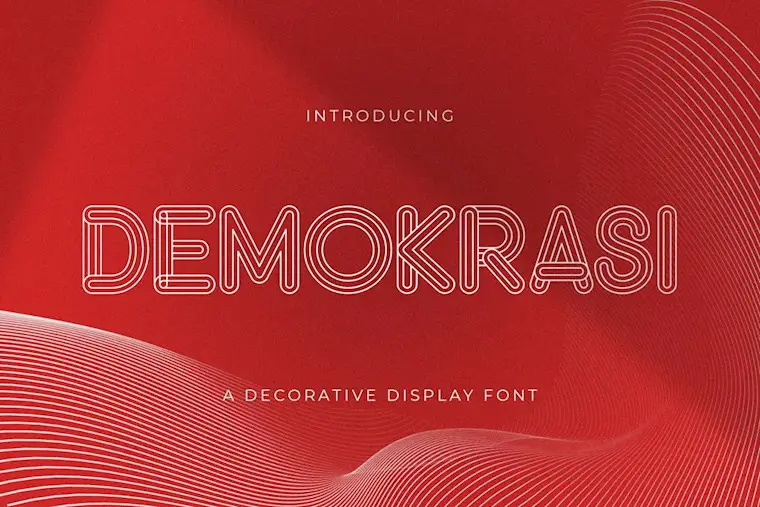 Easy-going, cheerful, and theme-outlining are the main attributes to characterize this font in brief. Casting a glance at it, you feel the dive into the 70's disco aesthetic. Its vibrant multi-line design will get you there in a sec!
Price: Premium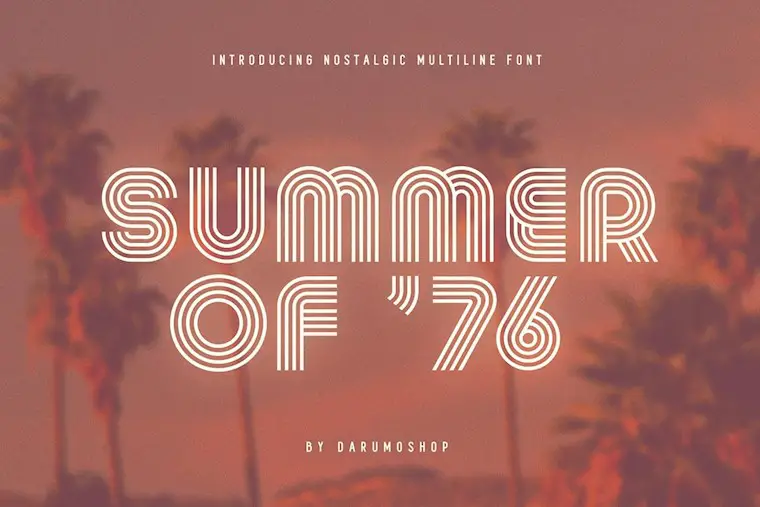 Italic or regular? If choosing one between the two poses a challenge for you, Modernise font is your savior. Here, you can simultaneously access and use the two. For the sake of design!
Price: Free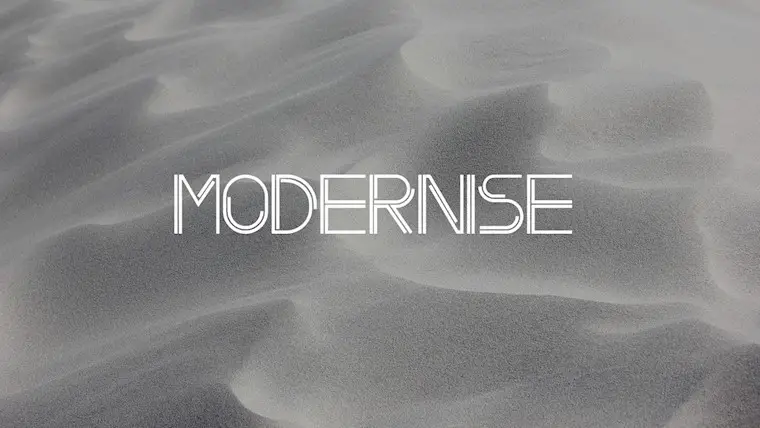 This embodiment of geometry can be your true friend for years. Feel free to try your hand at it while designing the new cover or website's pattern. The others' eyes aren't sick and tired of it yet, but remember that everything works well only if being used from time to time.
Price: Premium
The Dupleto display font is a great design tool for staying clean and bringing some smoothness to the overall website's style. Thanks to the rounded corners, this mission is more than doable!
Price: Free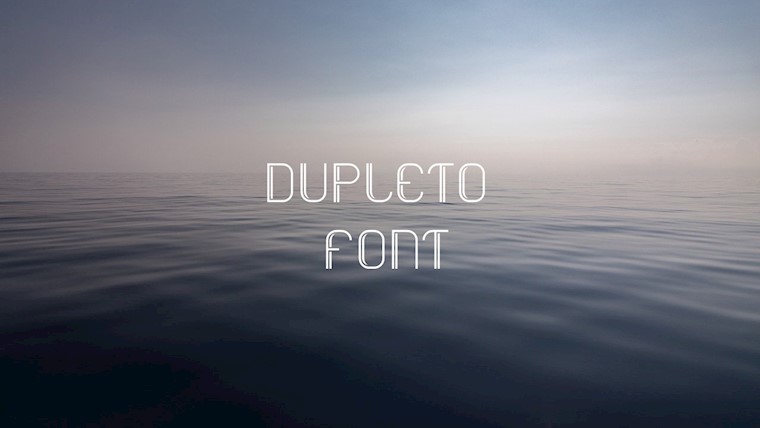 Wanna create the multiple frame mockup? Then Hokime is the right fit for you! Hurry up to practice its retro letters!
Price: Premium
Without this simple but special Sans Serif font, your headline will never be so appealing. Taste it slowly!
Price: Premium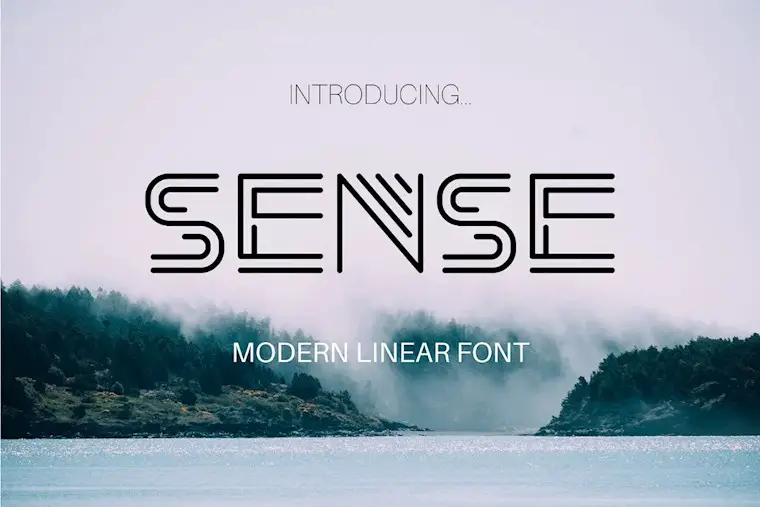 Think of the natural and simple handwriting style? Check Magicline out and enjoy its free use!
Price: Free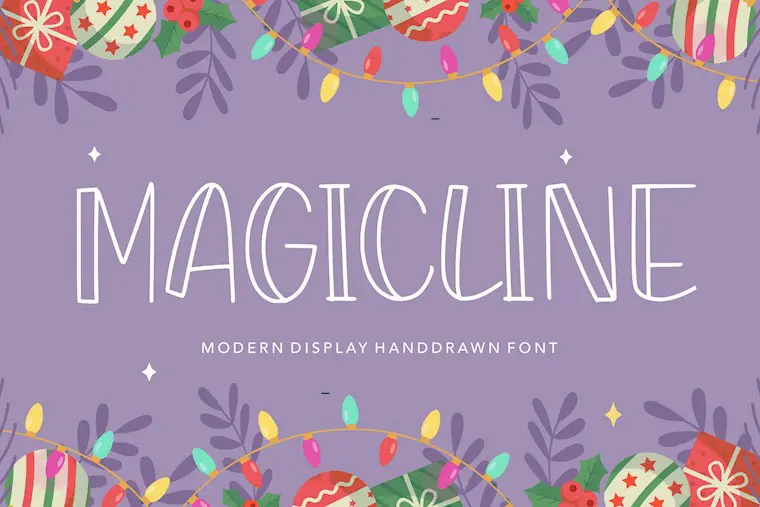 A poster cries and calls for your purchase of this beautiful logo design font. Satisfy your zest for modern graphic typeface!
Price: Premium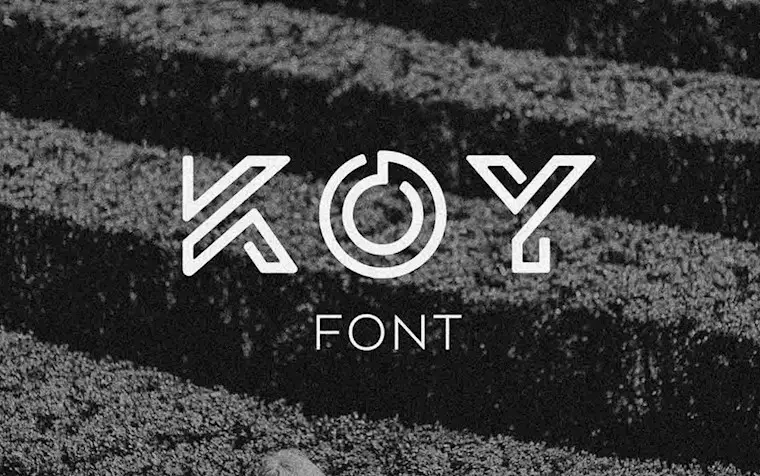 A stencil font for clear-cut typography? Check this font for upper- and lowercase letters, numerals, and punctuation signs. It'll be useful for sure!
Price: Premium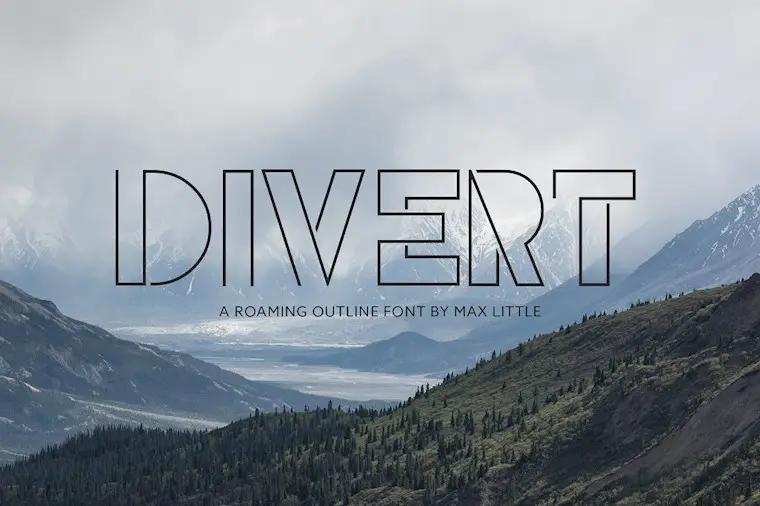 Eager to find something classical and purposeful? Or need a focus on logo design? In both cases, Line will make you glad.
Price: Free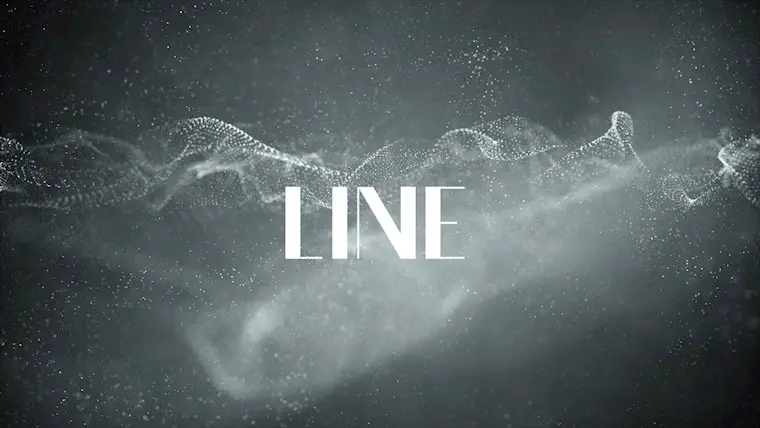 Are you interested in the memorable font for making posters and logos? This splash of retro and modern trends can be your long-term solution.
Price: Premium