The Mysterio theme for Shopify is a powerful and flexible solution allowing you to build a top-notch online store. Your first steps with Shopify can be made easier with a well-designed theme. It simplifies the process of establishing your online store.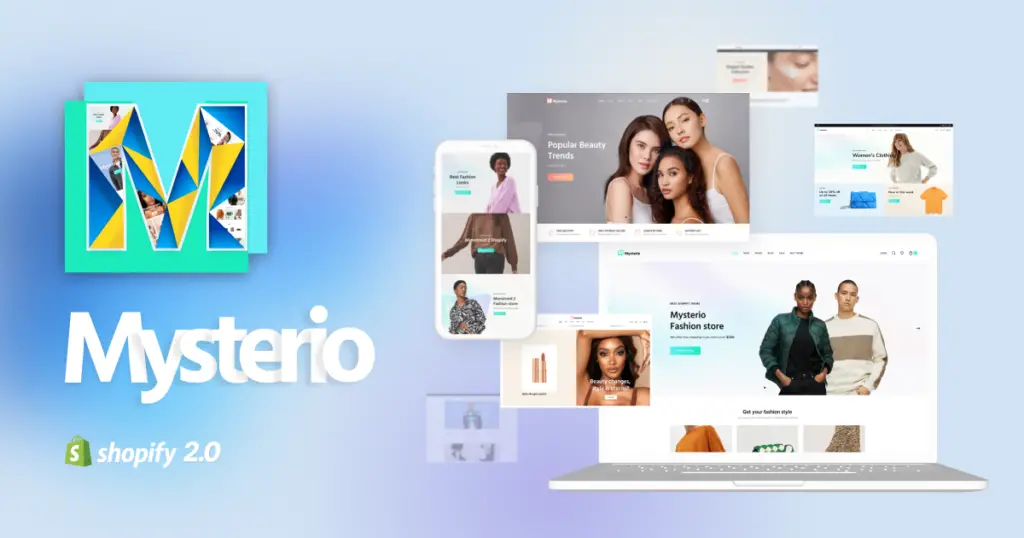 Additionally, if you want to eliminate the need for web development from scratch, a professionally designed theme is a good option. Though Shopify has all the necessary tools for your store, having a suitable theme speeds things up even more.
Still, there are hundreds of different themes for Shopify. Some are affordable, and others have advanced functionality and awesome design. Is it possible to find a Shopify theme that not only meets your needs but also follows web design standards, is modern in appearance, and isn't expensive?
To satisfy the requests of various eCommerce business owners, we developed a solution that includes all of the above – the Mysterio theme. And in this article, we'll explore all the benefits and features it provides.
Impressive Advantages of Shopify in Mysterio
We must first explain the platform's features before taking a look at the Mysterio theme for Shopify. It is a popular content management system used to run an eCommerce business. It provides a multicomponent experience for merchants and customers.
A number of cool features are included as well. To put it simply, this CMS allows you to create a powerful and responsive online shop on your own. Still, with themes, you can create even more than just a simple store. From products to reviews, such themes grant you full control over the content of your website.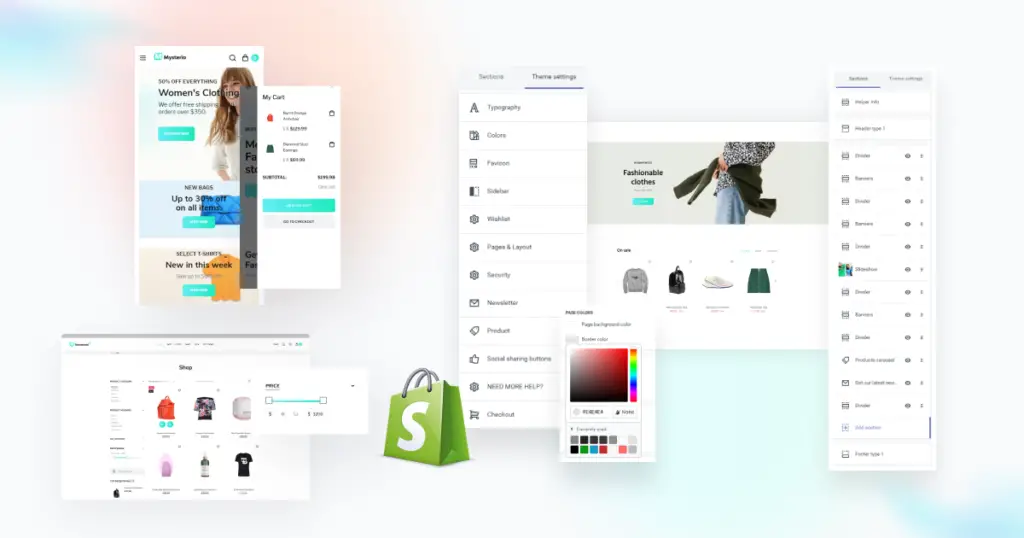 Despite its advanced features, Mysterio is an affordable Shopify theme. It offers what you'd expect from a professional web design solution. Being oriented towards eCommerce, the Shopify 2.0 theme offers an impressive design. In addition to its rich functionality, this theme offers a variety of ready-made page layouts. The benefits of this theme are plentiful. Here are some of the included features that the Mysterio theme offers:
10+ Homepage Layouts;
Full support of Shopify apps;
Wishlist and Compare Products;
Shopify Visual Builder;
Call-to-action pop-ups;
Dynamic blocks;
Advanced Media on Product Page;
Shopping cart;
Quick View.
Outstanding Design and New Features
Let's examine these benefits in more detail. With an incredible range of features, the Mysterio theme is one of our most advanced solutions. The theme offers plenty of benefits starting with its minimalistic and spacious design.
Displaying and promoting your trend is an easy task with this theme. In addition to its special offers and discounts, Mysterio includes a section for best sellers and discounts. You can post regular updates on your store through its blog section.
As for the functionality, the Mysterio theme also has a lot to offer. This platform offers other benefits in addition to the features provided by Shopify. For example, you can use full-width sliders and detailed headers. Your website visitors will be able to navigate more easily this way. You will also increase your store's visual appeal with well-animated hovers for galleries.
Explosive Power of Shopify 2.0 Version
This theme was designed with not just customers but also the eCommerce trends in mind. Moreover, our solution is fully compatible with the latest version of Shopify, the Online Store 2.0. With a great number of new features and improved functionality, this update simplifies eCommerce. Both merchants and developers can benefit from it.
Everything from performance to Shopify apps was reworked in the new version. It was reflected in the Mysterio theme, too. Whether you need better customization or control over the content of your store, you'll find it all in our theme.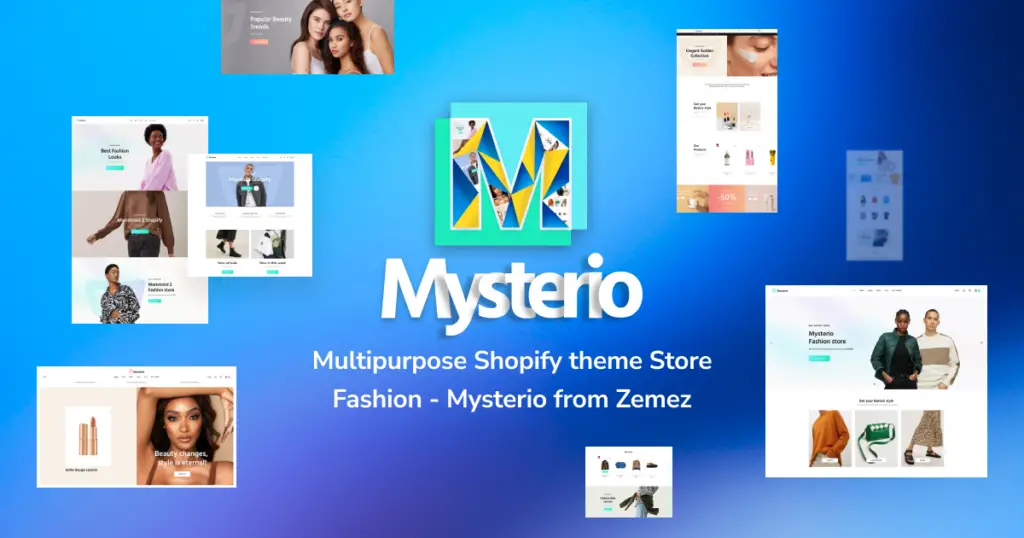 However, these are not all the benefits provided by the Mysterio theme for Shopify. We also supplied it with multiple and ready-made pages. They are suited for various purposes of any fashion or jewelry online store.
For example, you can tell how your store was established and display your team's achievements. Also, the pages of Mysterio allow you to provide information about shipping, and clothing sizes or answer frequently asked questions. And of course, this theme includes a wide range of eCommerce-ready pages for your store. Here is just a portion of over 40 pages that this theme supplies:
2 About us page layouts;
7 Shop layouts;
5 Product page layouts;
4+ Blog pages;
Lookbook;
5+ Headers and footers;
Contact us page.
Mysterio Theme from Shopify is Worth it!
Mysterio was designed from the start to provide merchants with a vast variety of advantages. From its benefits for design to its functional features, the Mysterio theme can become your next main choice for Shopify. It will fit not just well-established stores but smaller ones, too.
Moreover, with its huge potential for developers, it can be used for a wide range of purposes in eCommerce. Your online store will not just benefit from it. With our theme, you'll get more chances to secure your position in your business niche.