One of the most critical features of any business card is to catch people's attention and thus attract new customers. And your current business cards can not perform this feature due to different reasons. Maybe they are old-fashioned or not attractive enough. Anyway, you should upgrade your business cards when they stop yielding concrete results.
A great alternative to your old business card is a new plastic one. Why plastic? The answer is simple: it is more attractive and practical than a standard paper business card. Furthermore, it is water-resistant and has an endless lifetime. In general, there distinguished three types of plastic: clear, frosted, and white.
You can save your time and use online business card maker Canva which has a lot of easy-to-use predefined designs.
To the main advantages of plastic business cards under traditional ones belong:
durable and waterproof material;
opportunity to impress clients and stand out from the crowd;
full-color printing on either one or both sides;
a wide range of design choices.
As for the last point, we want to offer you the best plastic business cards. Every card differs from the other so that you can choose the one for your design and concept particularly. Make sure to check out our previous collection of business card ideas for photographers.
Plastic Business Cards
Are you 90′ kid? Then you'll definitely love these gorgeous plastic business cards designed as a mixtape.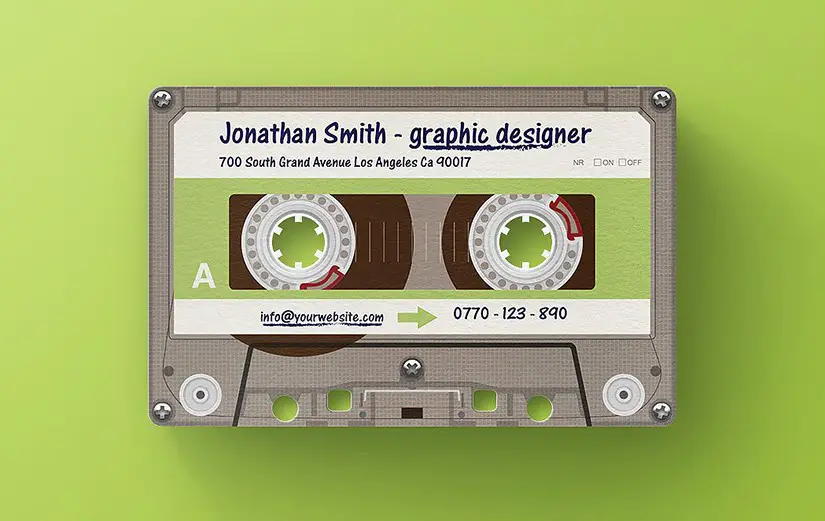 Do you want to stand out from the crowd? With these creative and unique business cards, you will have all the chances to grab the attention of anyone!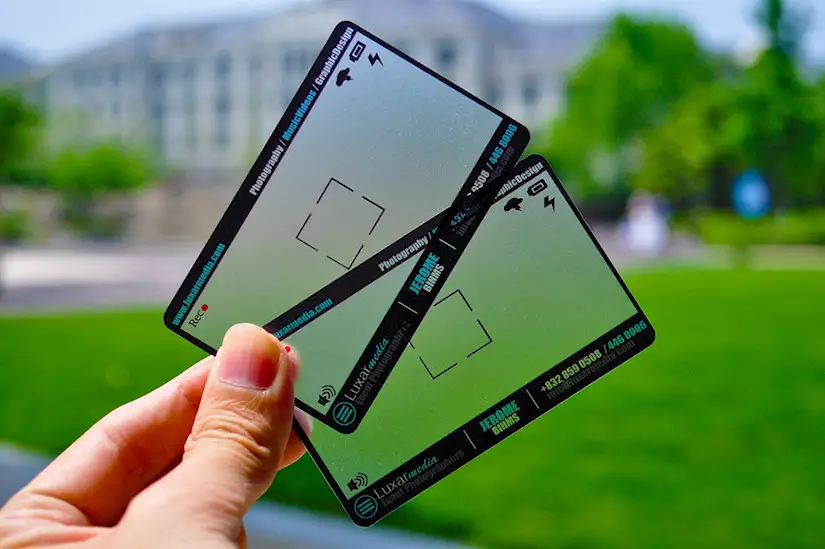 This one is suitable not only for businesses of any kind but also for personal use. Amaze people by this business card designed as a ruler.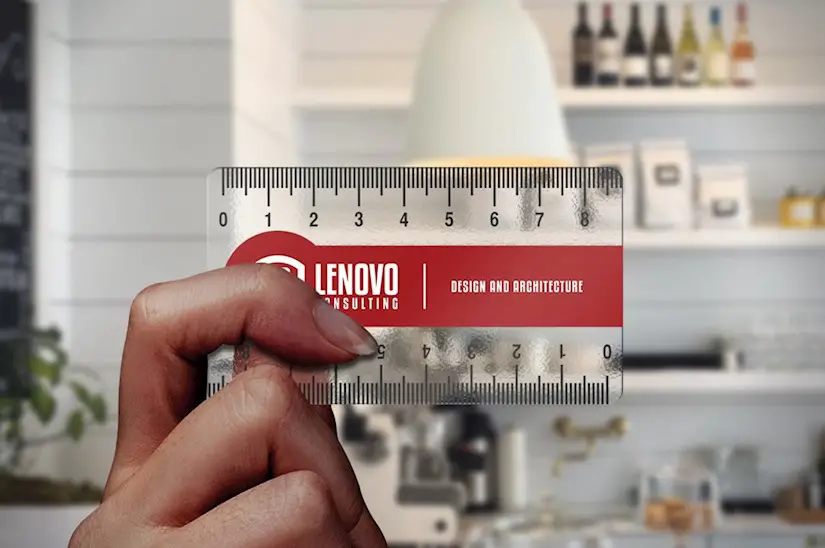 Add an elegant gradation to your branding with this gorgeous business card. Make people amazed easily!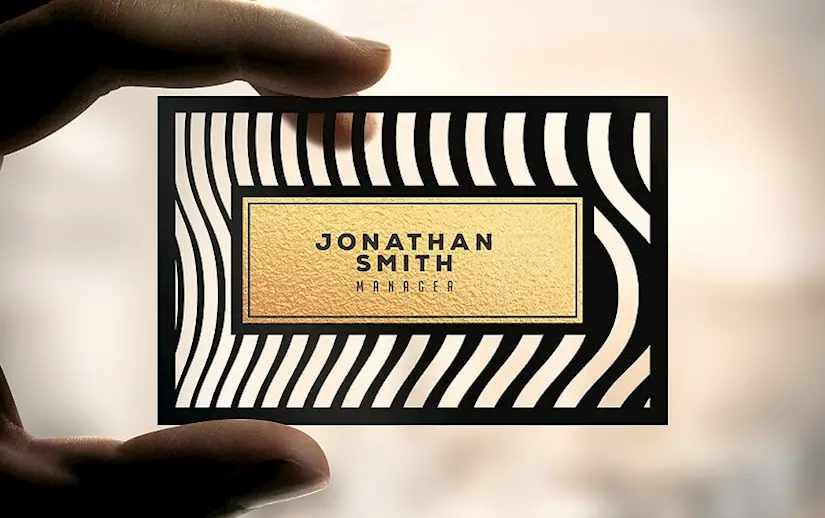 Are you a YouTube lover? If yes, you will, without any doubt, put a value on this business card designed as a YouTube video.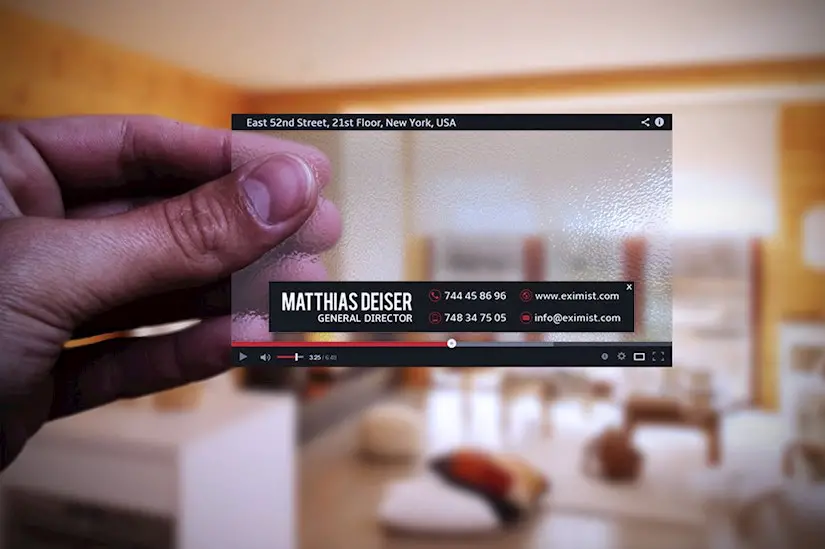 If you want to create such a business card that will be easily carried around, this one is for you! Thanks to rounded corners, this business card is very comfortable for people that make it look professional.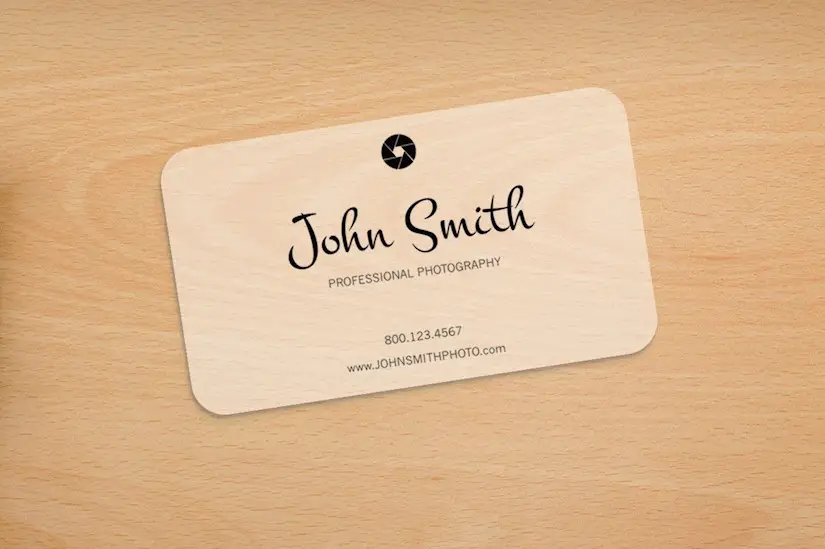 Are you a minimalist? Then you will definitely love this simple transparent business card that has nothing in excess.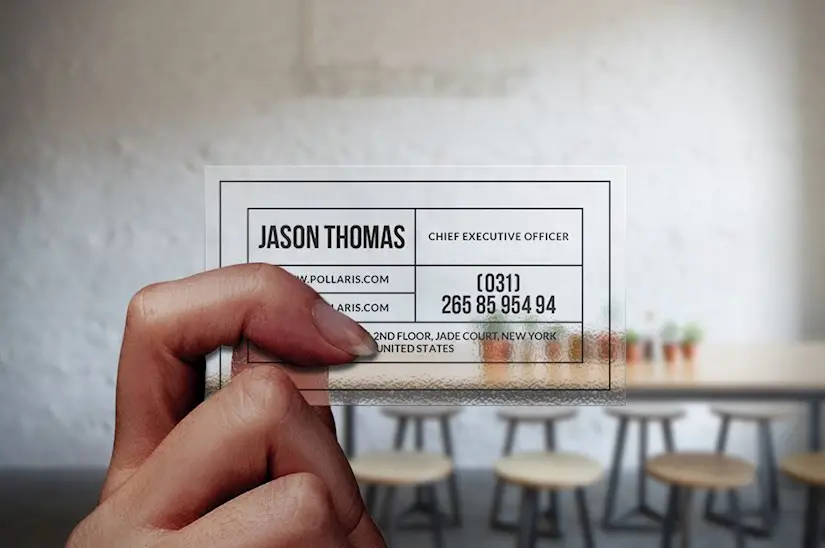 You can use a wide range of colors if you choose this transparent business card. Feel free to use all your imagination in order to fascinate people around!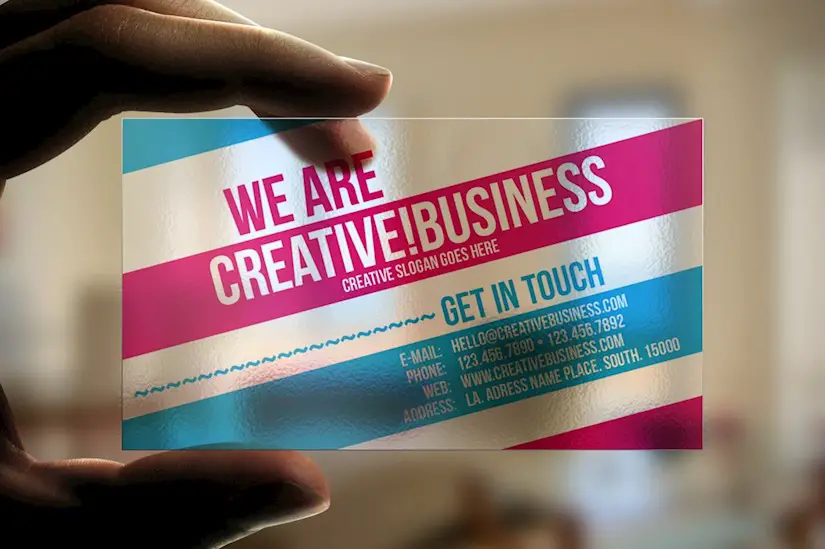 This business card with holographic gold foil is ranked by customers beyond five stars! People are fascinated with the gorgeous design it offers.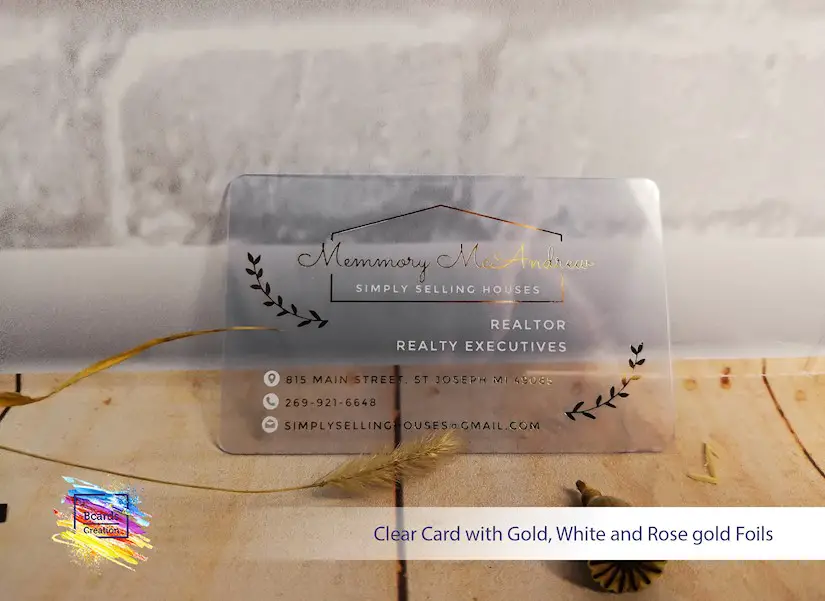 The given clear plastic business card is well-made and has clear images of the artwork. It looks nicer when you hold the card up to the light. Sounds interesting, doesn't it?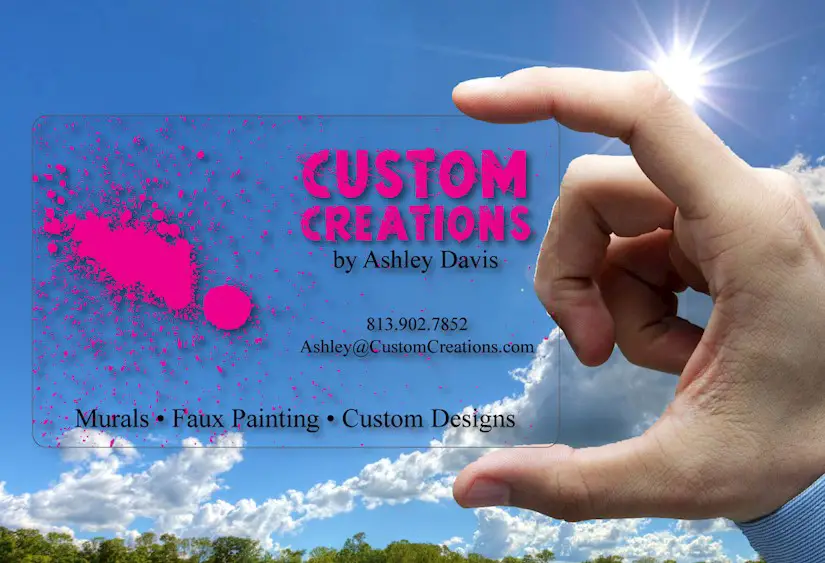 If you are looking for something top-notch and high-quality, you have found it! These personalized business cards are either made from translucent or clear PVC plastic. You can decide by yourself what to choose and you will be certainly impressed!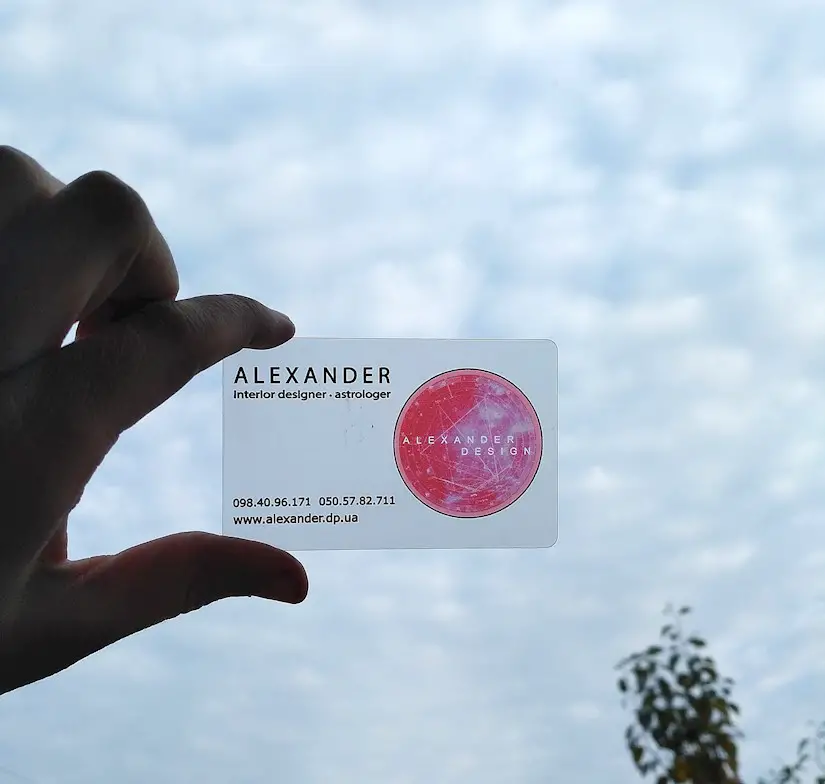 These business cards are unique, because they are printed with Process Colors on lightly frosted/opaque plastic sheet. Highly recommend them to use for any purposes!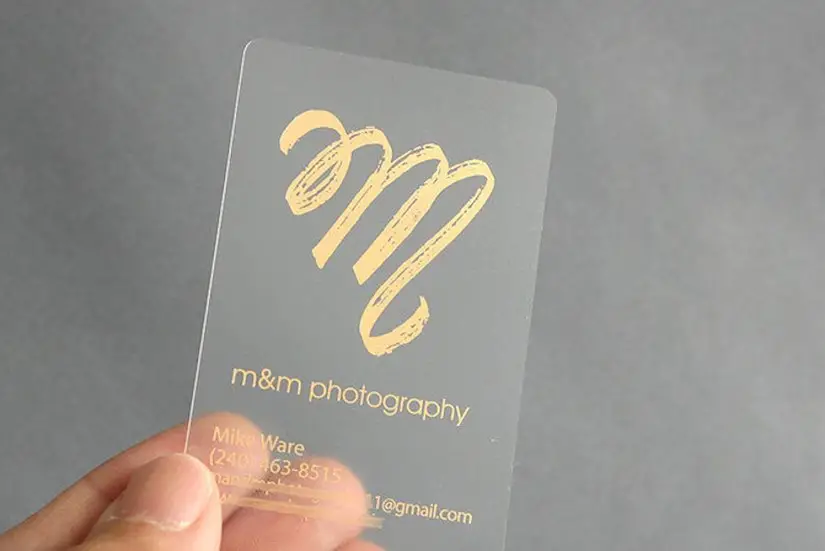 Attention! This product is handmade! Choose this one and you will be surprised how thin it is!
Are you looking for business cards that look stylish and elegant and are at the same time resistand and soft? Congratulations! You have found them.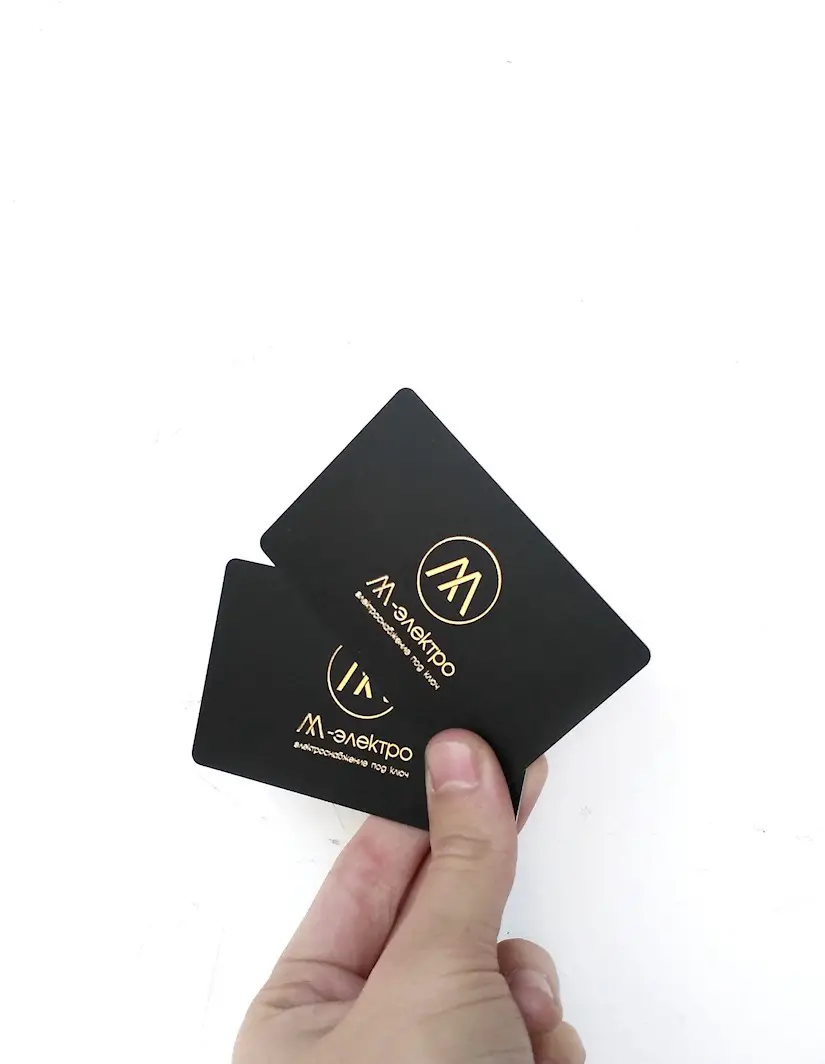 Are you addicted to black? Then you will love these high-quality items that are designed in black color.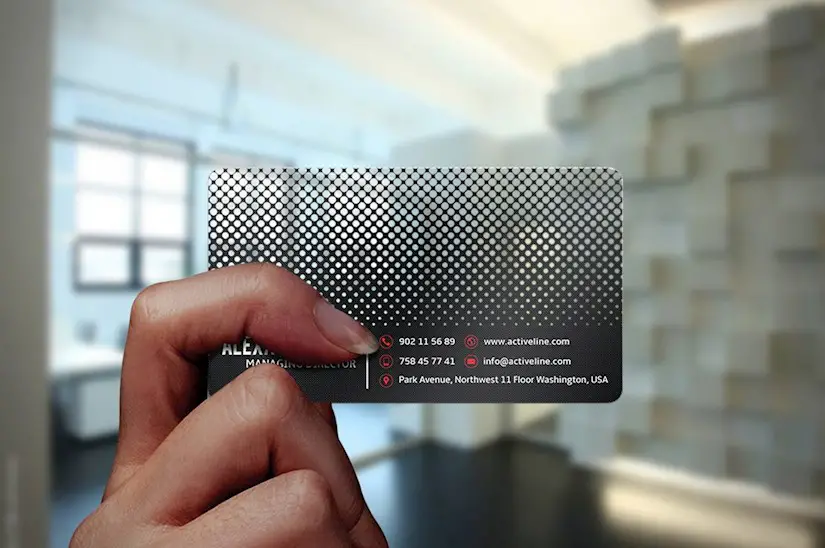 Want to make everyone impressed by your business cards? Then you should definitely choose these ones!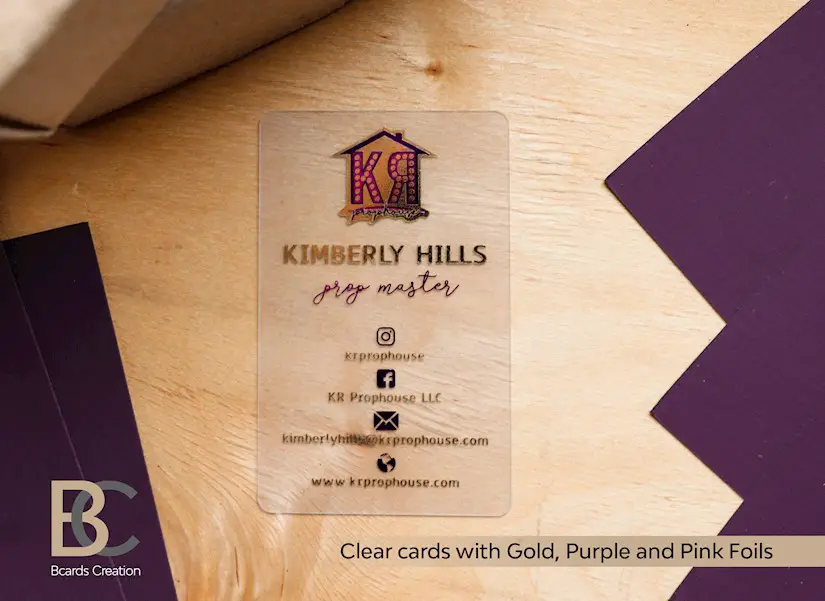 These business cards are very popular due to the idea of using white ink. Try and see by yourself how awesome it looks!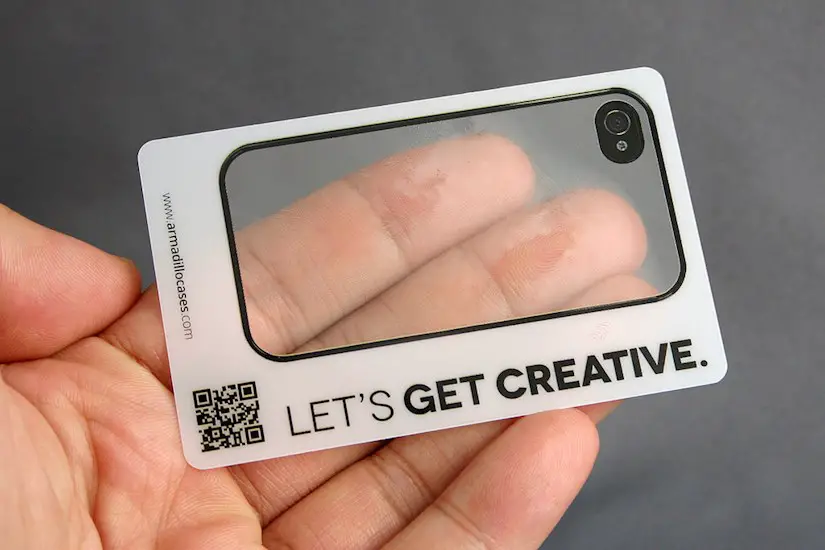 Grab the attention of people with these frosted printed business plastic cards that have neon and silver foils. Amaze yourself, amaze the world!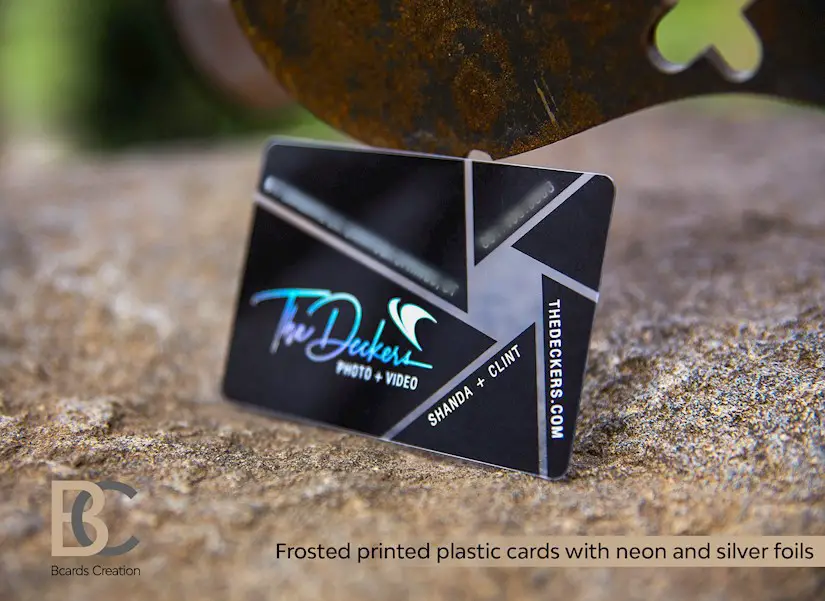 Having this personalized logo branding template, you have all the chances to attract the attention of your audience. You will love it from the first minute of owning!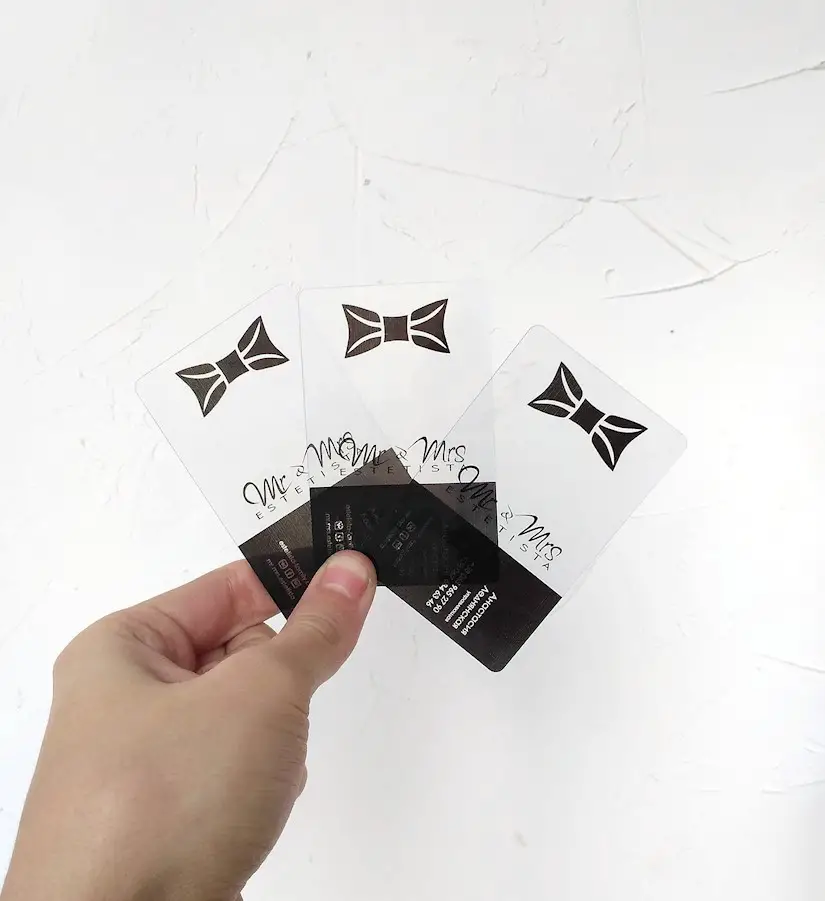 If you are fond of gold glitter texture, you will be amazed by the shining of this business card. By the way, it is also eco-friendly!