If you think about starting your own clothing e-shop but you don't have the inventory and equipment required, then Print On Demand is the way to go.
Let's have a look at the steps you have to follow to create a new shop online, with minimum costs. 
How does Print On Demand work?
All you have to do is create your online store through Shopify and then download a POD app. Once you have an order from a client, it is automatically sent to the POD service and they handle it for you. This means you don't have to cope with the print process and the shipping of your products.
Thus, you can start your online business easily, by creating a number of designs and placing them on numerous products. All the Print On Demand apps we suggest, include a vast number of clothes, accessories, posters, mugs, phone cases, and more.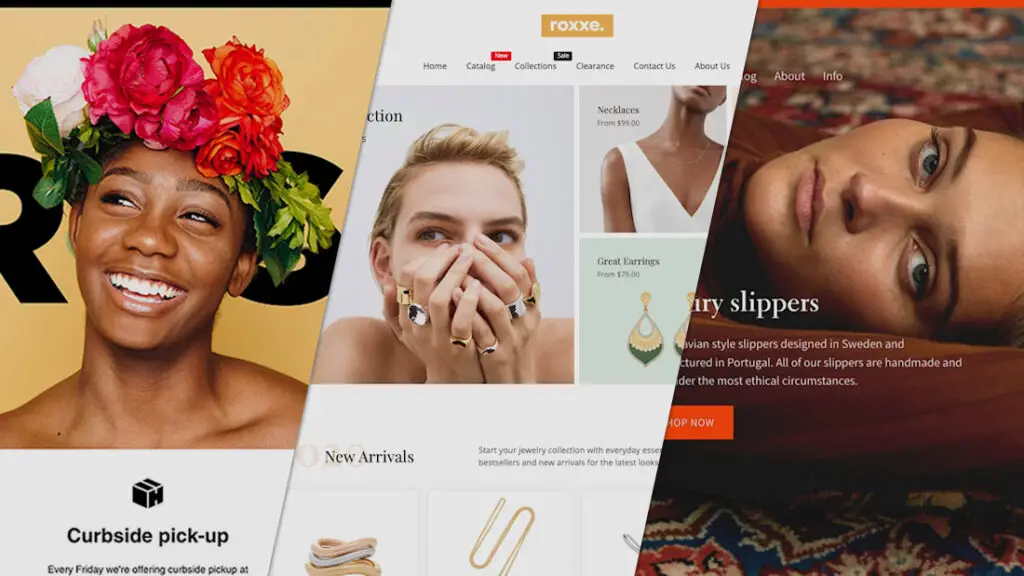 However, choosing the best POD app as a new Shopify retailer isn't easy. Choosing the right app will ensure you can truly meet the needs of your customers. For this reason, we have reviewed and created a list of the best 12 Print on Demand apps on Shopify. By reading our list, you will be able to decide which app suits your needs.
The 12 Best Print on Demand Apps for Shopify
Price: Free to use
Shopify Rating: 4.3 (3166 reviews)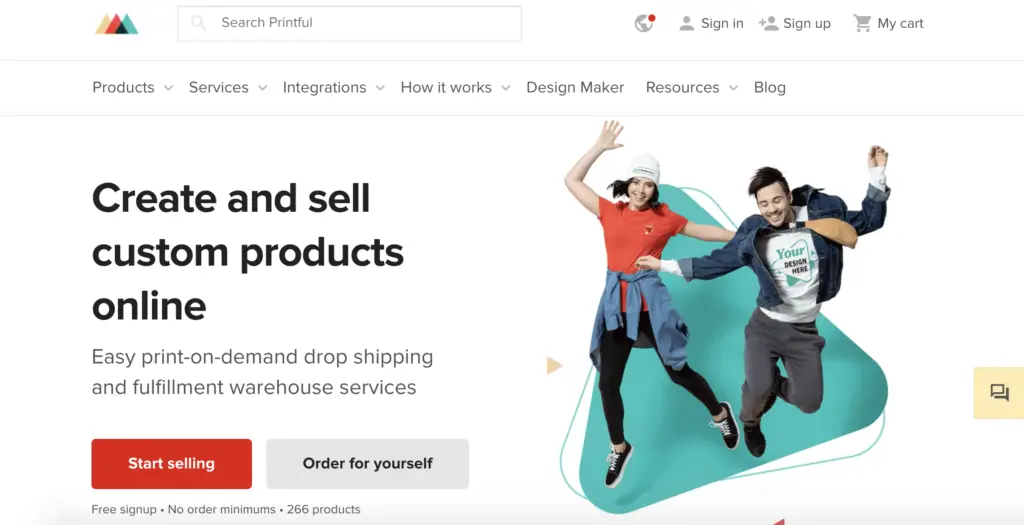 Printful is the most popular print-on-demand service globally for good reasons. The application is extremely well-organized and it includes more than 200 customizable products for you to print on. From t-shirts and hoodies to backpacks and pillows, it was difficult for us to think of a product this app doesn't contain.
Concerning shipping, Printful proves to be both quick and responsible, and this is one of thonee app's greatest advantages. Printful usually ships within 2-5 business days. They ship worldwide from the US, Europe, and Mexico while the shipping costs start at $3.99.
The only disadvantage we could find is that you have to pay extra if you want to add your branding to the packaging. However, the ability to add tags and stickers of your brand is a cool option that only a few other POD apps on this list include.
Price: Free to use. Premium plans are available.
Shopify Rating: 4.2 (1532 reviews)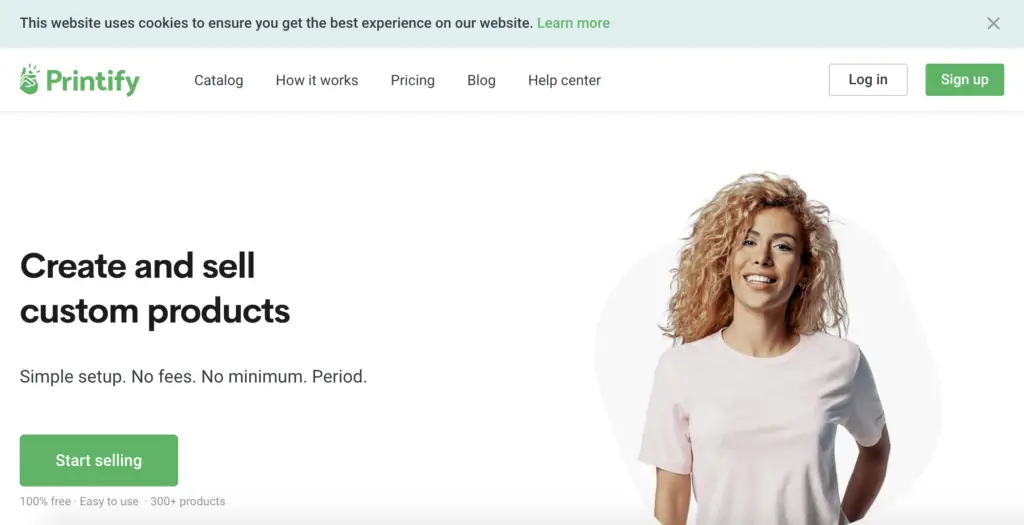 Printify is different from the other apps on this list, as it has a vast vendor network. This means that you will be able to cooperate with the app's partners from around the globe to print and ship your clients' orders. For this reason, it is recommended for those of you looking for an app that lets you find partners to ship your products from a specific country of the world.
Apart from that unique feature, Printify is very popular as it contains more than 250 products in the app's catalog for you to customize. The app developers have also created a brilliant Mock-up Generator for custom prints under your brand name.
When working with Printify, the production times, packaging, and shipping costs will depend on the vendor you choose. This will give you more control over your store, as you will be the one managing each order.
Price: Free to use
Shopify Rating: 4.5 (468 reviews)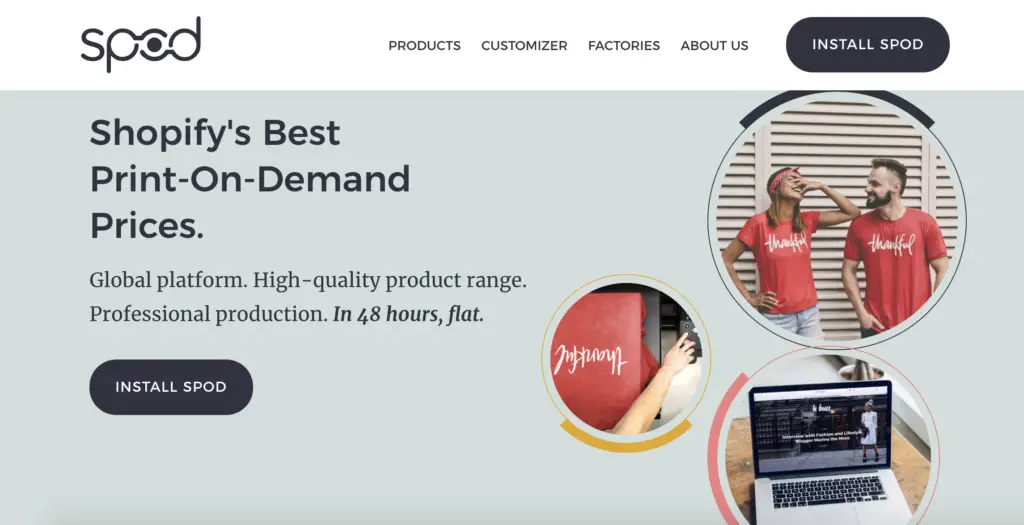 SPOD is a great solution for both beginners and experienced users. During our review, SPOD's website environment proved to be the most straightforward. 
SPOD customization tool contains more than 50k free designs to add to your products. In this way, you will be able to combine your designs with those of the app and create unique outcomes in a few minutes. The app contains more than 110 products with some of the most competitive prices we could find. 
The company ships within 48 hours from the US, which is one of the fastest fulfillment times in the industry. The estimated arrival time is from 3 to 8 days and SPOD supports shipping to the US and EU. In a few words, SPOD is one of the best options for you, especially if you are new to POD services and looking for a simplified app with competitive prices.
Price: Free to use
Shopify Rating: 4.5 (574 reviews)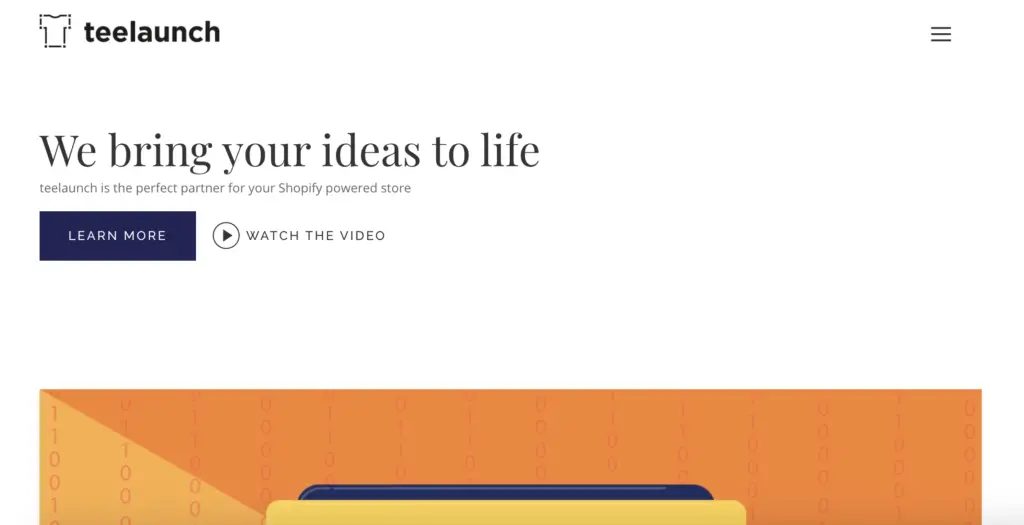 What makes Teelaunch unique is the wide range of unique products like Bluetooth speakers and mobile phone chargers. Also, Teelaunch offers a personalization tool for your Shopify customers. With this tool, they can add their name or photo to one of your unique products.
Although the app's product catalog is not as big as Printify's, Teelaunch prides itself on having some of the cheapest prices on the market. As it concerns shipping, most of your clients' orders will be shipped within 3-6 working days. 
Teelaunch ships to almost any country from the US, Canada, and the UK to reduce shipping and tax costs. To sum up, Teelaunch is a great solution for you, if you are looking for some unique products and competitive prices. 
Price: Free to use. Premium plans for custom labels.
Shopify Rating: 4.1 (180 reviews)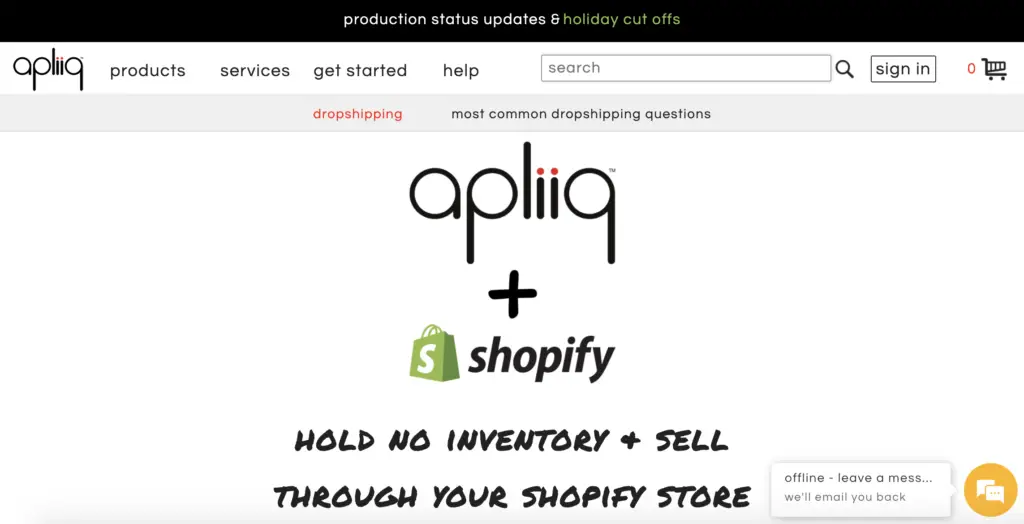 When it comes to branding your products, Appliq seems to be one of the best Print on Demand apps. If you decide to cooperate with them, you will find out that Appliq offers a great variety of ways for your products to truly feel like your own. Appliq allows you to add your own branded label, clothing tags, and embroidered patches to your new online store.
On the other hand, Appliq production takes place only in the US and can take up to seven days for your clients' orders. Applic ships internationally with a starting price of $3.99 to the US.
For $100 a year, you can also upgrade to a plan that includes 100 custom labels that will be sewn onto your products. Appliq is the best option for those of you wanting to start an e-shop that puts design and quality above pricing and fast shipping.
Price: $29 per month. 7 days free trial.
Shopify Rating: 3.5 (478 reviews)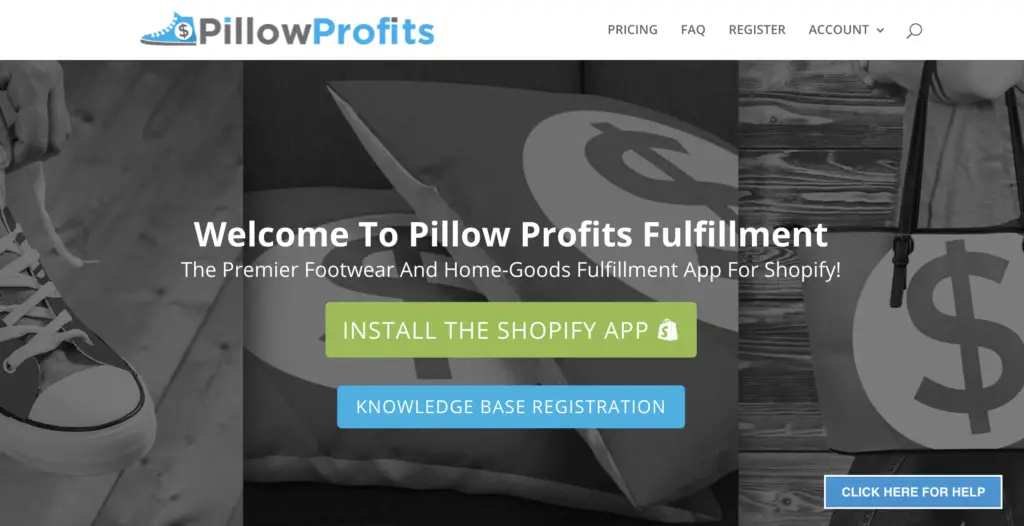 Pillow Profits is not a free app, as it costs $29 per month, but you can try it for free for 7 days. The fact that the app is not free, is justified by the fact that you can use more than 10k free designs in a variety of products. Pillow Profits app proves to be one of the best apps, as it contains unique products like car seat covers, shoes, bed covers, and more.
The app prides to include free shipping to all products, not only in the US but worldwide. Pillow Profits also provide you mockups of your products for promotional purposes. Although it's a decent app with good feedback in general, there have been some issues that have resulted in negative ratings on Shopify. 
To sum up, PillowProfits is a great app for you, if you need an enormous number of designs, to avoid spending much time in designing products. 
Price: Free to use. Premium plan available.
Shopify Rating: 4.1 (458 reviews)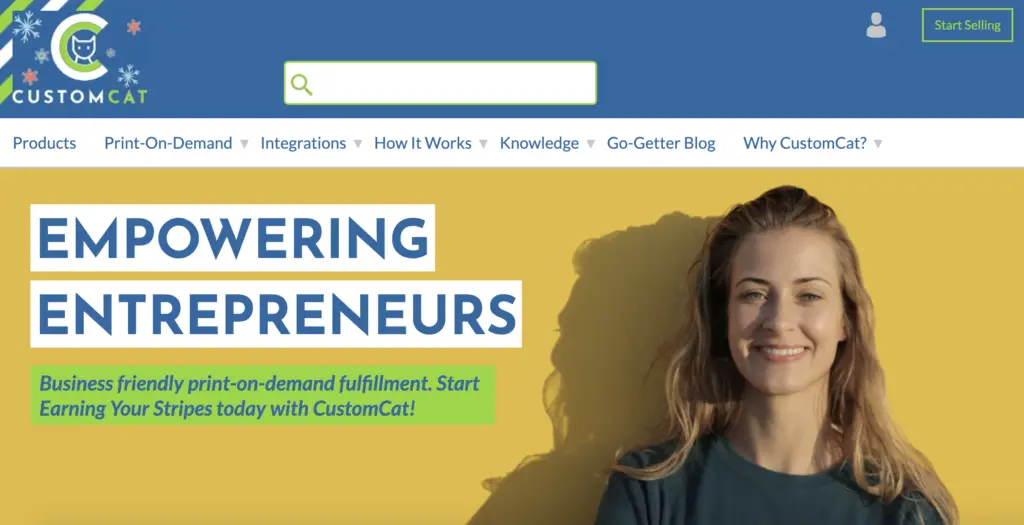 Although their products are more expensive than other options on our list, CustomCat made it on our list mainly because of their enormous product catalog. Featuring more than 550 different products, CustomCat's product catalog is the largest out of all the apps. From T-shirts to Pet accessories and Jewelry, CustomCat offers any product you might be looking for.
Of course, CustomCat app includes a beginner-friendly customizer for you, to place your designs on the products as you see fit. Unfortunately, CustomCat's shipping tends to take longer than other apps on this list. If shipping time is not a problem for you and you need a vast number of products for your store, then CustomCat is a great choice.
Price: Free to use. 
Shopify Rating: 4.1 (257 reviews)
Gooten is also quite different from all the other apps on our list. The app might include fewer products than Printify or CustomCat, but they will find the best solution for your product orders. This means that Gooten will automatically route your order through their manufacturing network. They will then ship the order directly to your customer.
Gooten also gives you the opportunity to charge a specific rate for your shipping. Moreover, the app doesn't limit you when it comes to your products' prices. For all those reasons, Gooten is an interesting choice for you, especially if you want a hands-off approach to your store.
Price: Free to use. 
Shopify Rating: 3.1 (57 reviews)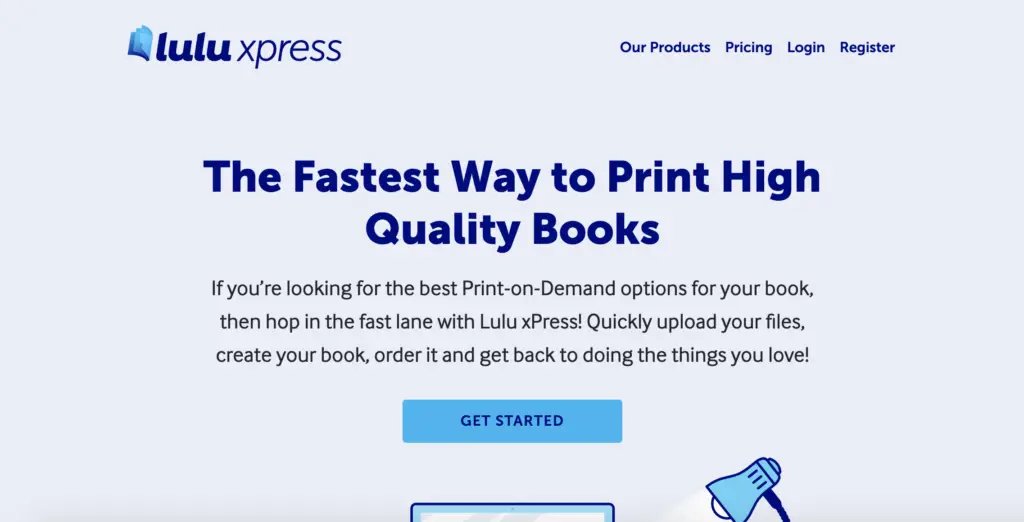 If you are a writer, photographer or educator, then Lulu Xpress is the best app on this list for you. The app contains a variety of products, from novels and photo books to cookbooks and calendars. In this way, you will be able to monetize your unique talent for your audience. 
Lulu Xpress gives you the option to choose the paper type and trim size, the quality and color of your products, and their binding type.  The company ships within 3 business days to more than 150 countries, as they have fulfillment centers in the US, Canada, Europe, and the UK. Thus, if you want to avoid the traditional publishing regulations and expenses, then Lulu Xpress is the best way to go.
Price: Free to use. 
Shopify Rating: 4.9 (106 reviews)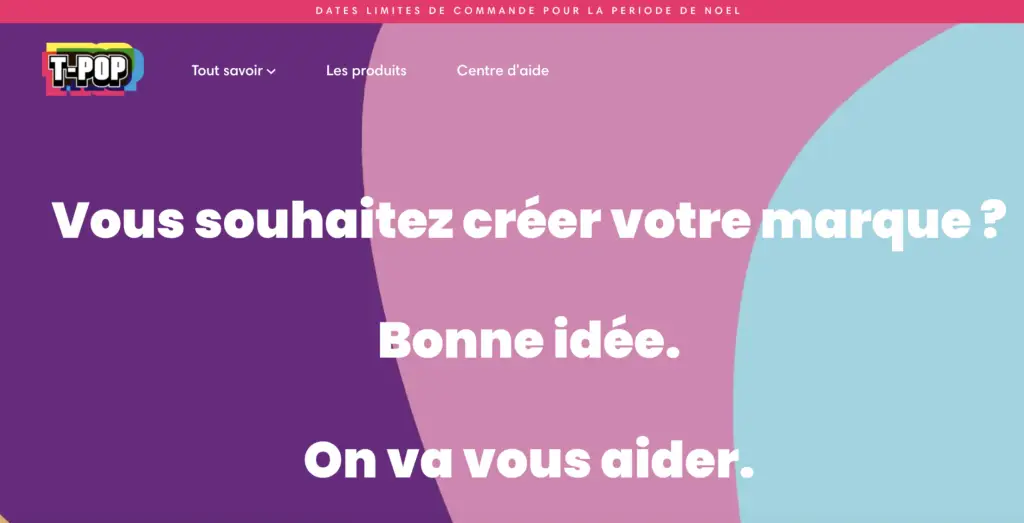 If you are committed to the environment, then this is exactly what makes T-Pop stand out. All packaging is 'zero plastic' and all packing slips are made of 100% recycled paper. Apart from that, T-Pop is based in France, meaning all orders will be shipped in 3 to 7 days in Europe and 5 to 10 days internationally.
T-Pop product catalog contains numerous solutions for your store, from hoodies and sweatshirts to baby bibs and onesies. To sum up, T-Pop is an ideal solution for anyone who is situated and selling within Europe. Also, the app will be the perfect match for you, if you are looking for a quality POD company with an ethical and eco-friendly attitude.
Price: Free to use. 
Shopify Rating: 4.6 (145 reviews)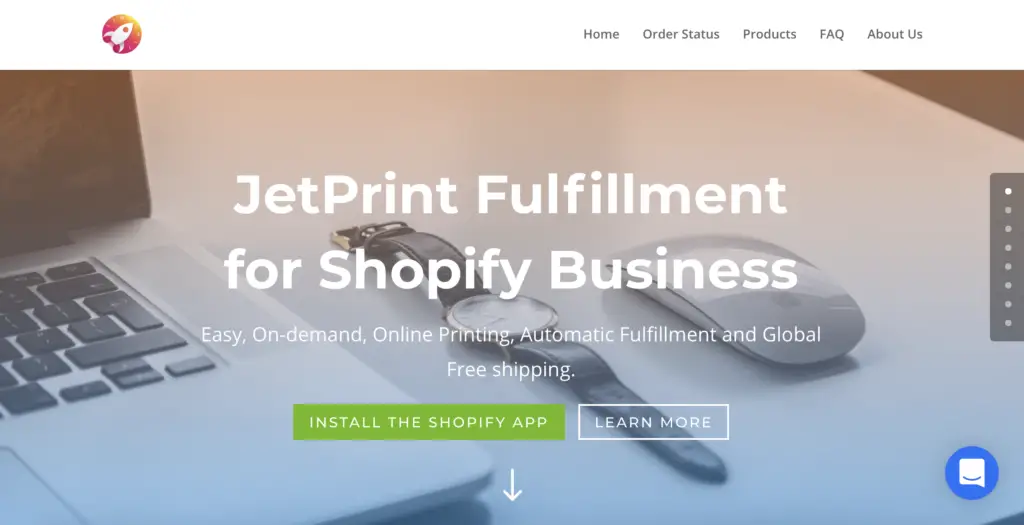 When it comes to customized watches, JetPrint is the most reliable app you can find. However, the app's product list isn't any more limited to watches, as the developers decided to expand their catalog. Thus, you now have the option to place your designs on numerous products, from clocks and phone cases to pillow covers and bags.
JetPrint's production time is 3-5 business days and the company ships globally, with an average delivery time of 14-20 days. Jetprint's customization tools proved to be perfect during our review, especially for watches. For this reason, JetPrint is the best option for anyone interested in starting a custom watch store.
Price: Free to start. Premium plans available. 
Shopify Rating: 4.1 (125 reviews)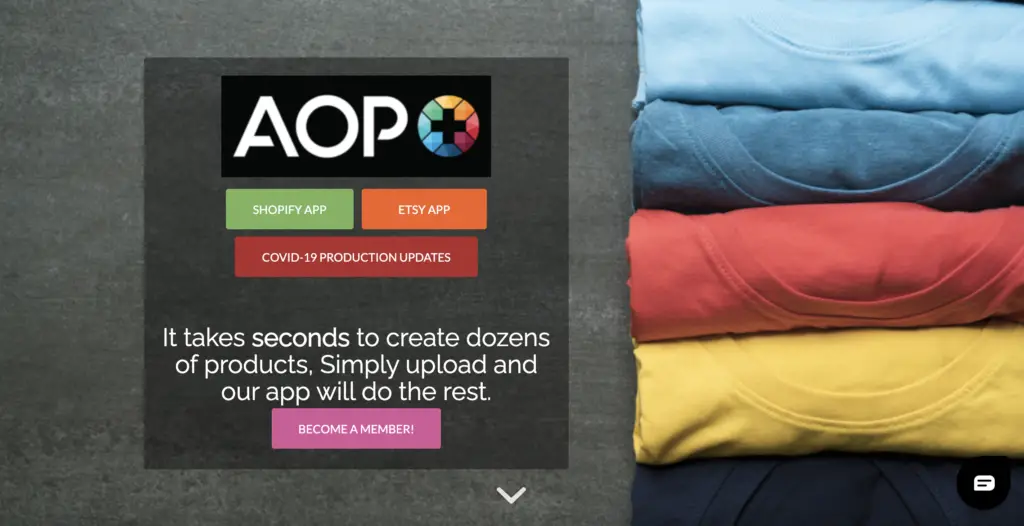 As with all other apps on this, AOP+ has its pros and cons. The company has three fulfillment centers, making it easy to ship in almost any country. The product production takes 3-5 working days and the shipping costs depend on the product, starting at $5.49 in the US.
If you want to launch and test your design on a large variety of products, then AOP+ is a smart option. The app's product catalog contains more than 200 customizable products, from t-shirts to doormats and flags. Utilizing one of the fastest customization tools, AOP is a great solution, if you need to create unique products quickly.
13. Print on Demand
Printbest is a Print on Demand company in Canada. They can help you to print your design on t-shirts, hoodies, tank tops, and more.
More Info
Conclusion
Print on Demand is a smart, low-risk way to launch an online store. We appreciate the importance of finding the best POD company to cooperate with. We have created the list above to help. 
It is important to choose your partner by analyzing each company's strengths and weaknesses. Once you figure out your store's needs, it will be easier to distinguish the best app for you. In any case, all the apps listed above proved to be reliable solutions during our review. Thus, all you have to do is choose the best one for you and bring your dreams to life!