As one of our gifts suggests, a teacher is 'one who inspires, guides, enlightens, and motivates.'. In a few words, we all have at least one teacher in our lives, who makes the world a better place. 
Read also:
Christmas serves the code of generosity, kindness, and charity toward others, but this is exactly what a great educator does daily. We believe that we can all return this favor by choosing the perfect Christmas gift for them.
Let's have a look at the best 33 Christmas gifts for teachers and stationery gifts. From personalized shirts and mugs to gift boxes and wine boards, we promise that you will find the perfect gift for your favorite teacher. 
Best Christmas Gifts for Teachers
As one of the bestsellers on Etsy, this 'Merry & Bright' Christmas tea towel promises to be the perfect addition to your Christmas kitchen decor. It is one of the cutest Christmas gifts on our list, made of 100% cotton and printed with eco-friendly inks.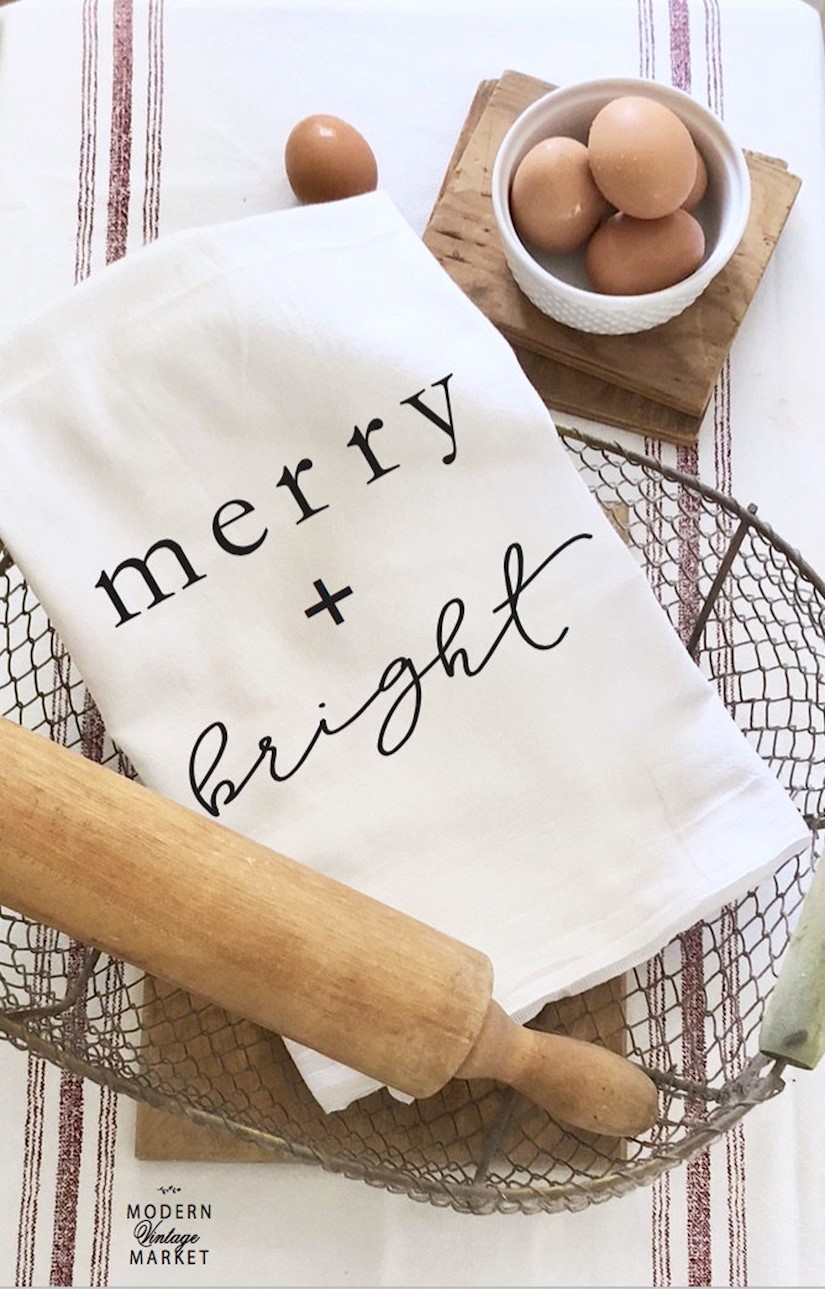 If you are not sure what to buy as a Christmas present, a gift card is a safe, smart choice. NAMATA is one of the most successful jewelry stores on Etsy. With one of their gift cards, you will give the best opportunity for your beloved teacher to treat himself/ herself.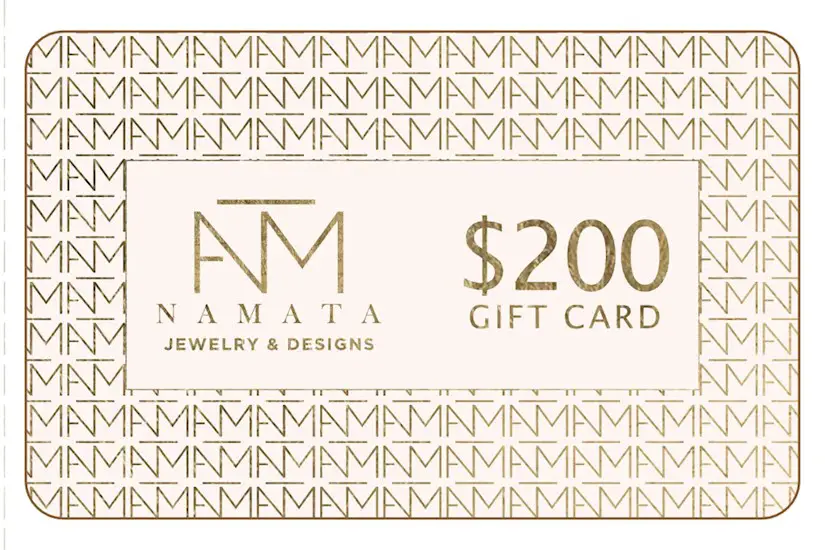 This handmade cup is one of the most playful Christmas gifts you can buy for a teacher. The cup contains the Starbucks logo and a straw, alongside adorable puzzle pieces and personalized quotes.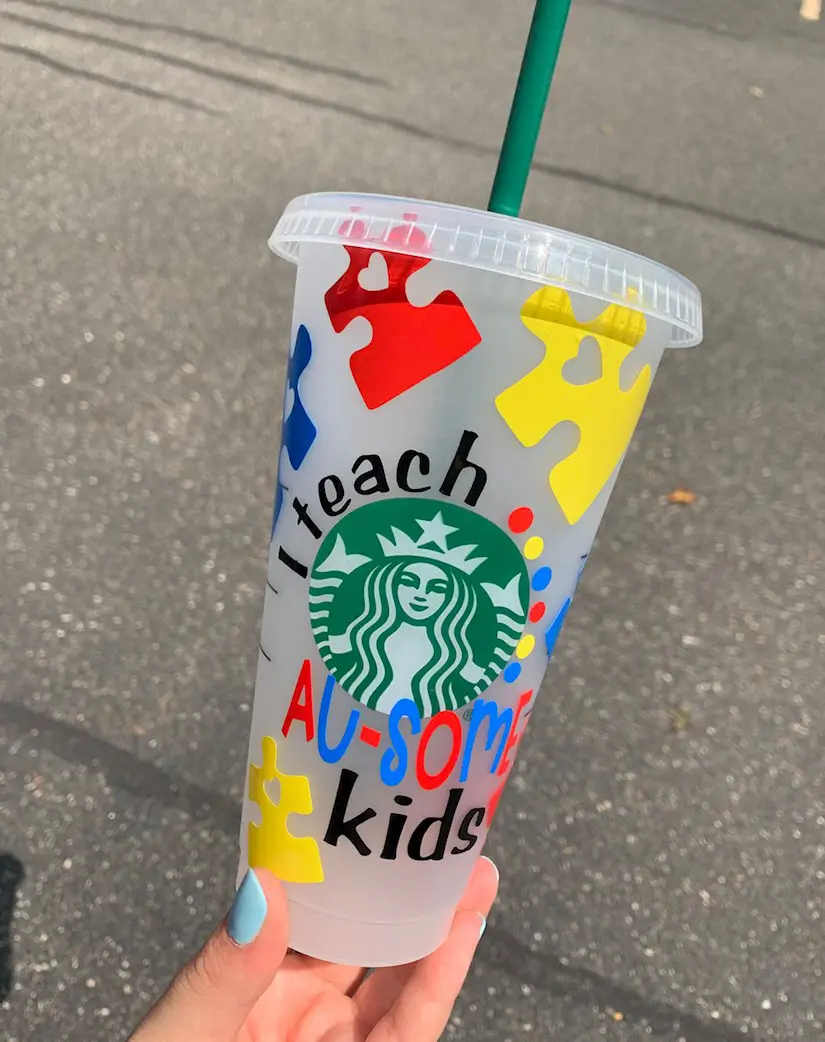 A body shop gift set is an all-time classic Christmas gift. You can never go wrong with it, no matter who you are buying it for. This is one of the most popular gift sets of the brand, as it contains five beauty products made of organic virgin coconut oil.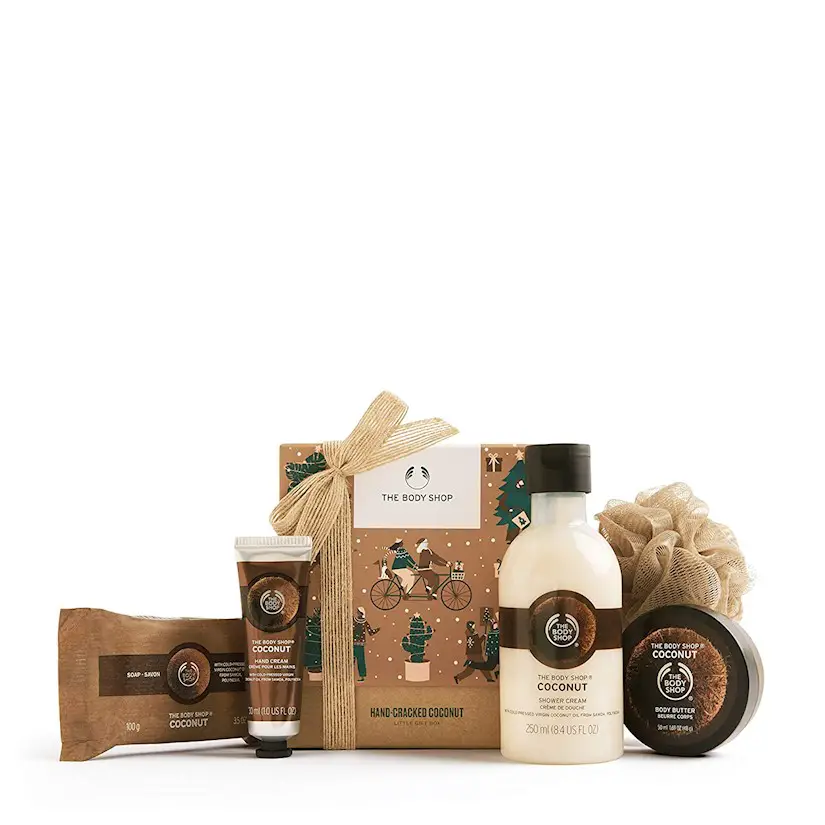 All teachers carry pen cases on them, it is like a must-have. Well, MegaGearCustom has created one of the most attractive leather pen cases you have ever seen. All you have to do is add the name of the lucky teacher and create a wonderful Christmas gift.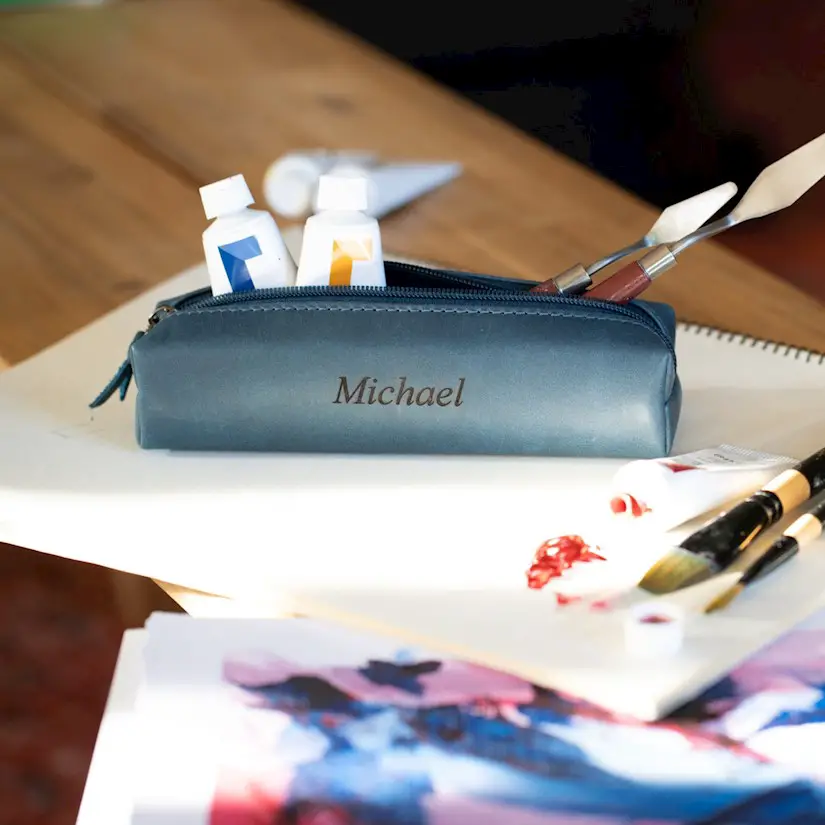 Buying a set of anti-bacterial hand gels as a Christmas gift for a teacher was smart even before the appearance of Covid-19. For this reason, we have researched and found one of the most popular, affordable sanitizer sets.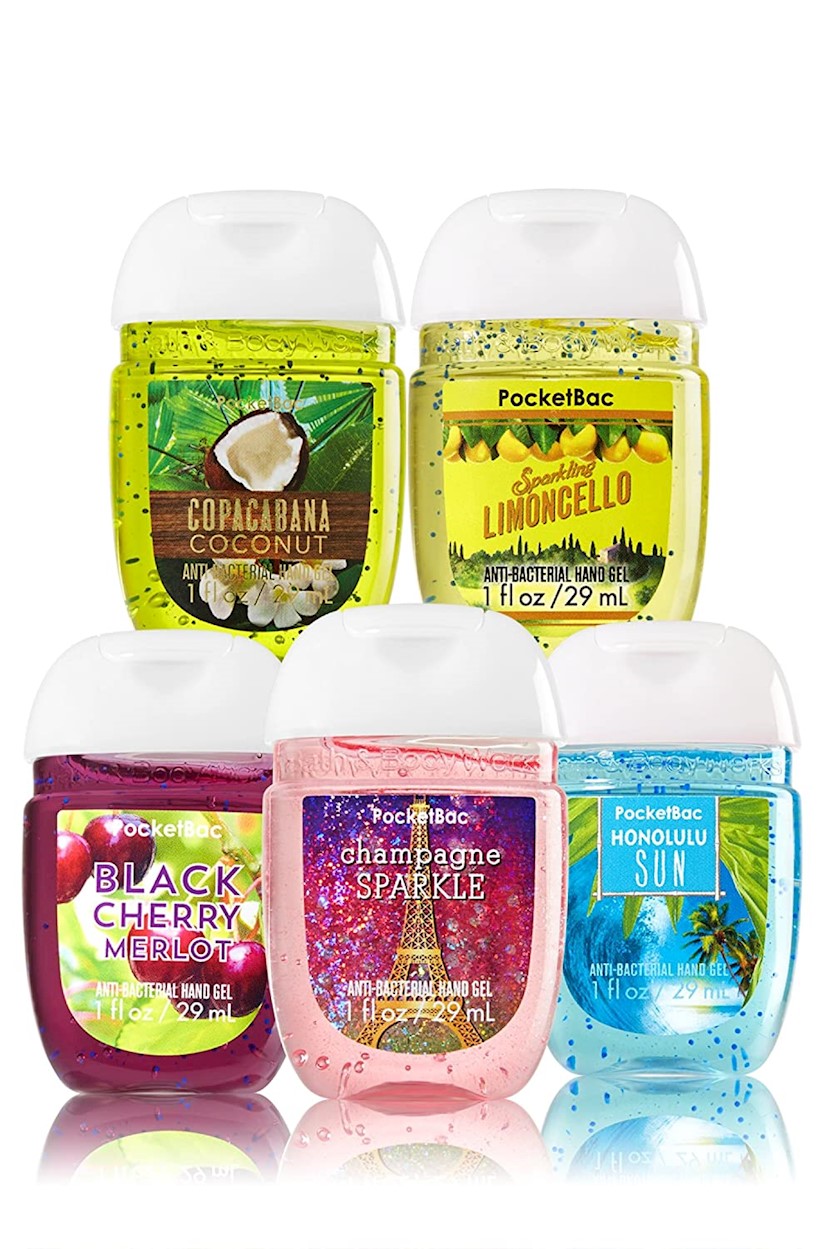 This pencil bag is another attractive, personalized teacher gift, created by Moonwake Designs. All you have to do is write the name of your beloved teacher and the grade, and let the magic happen.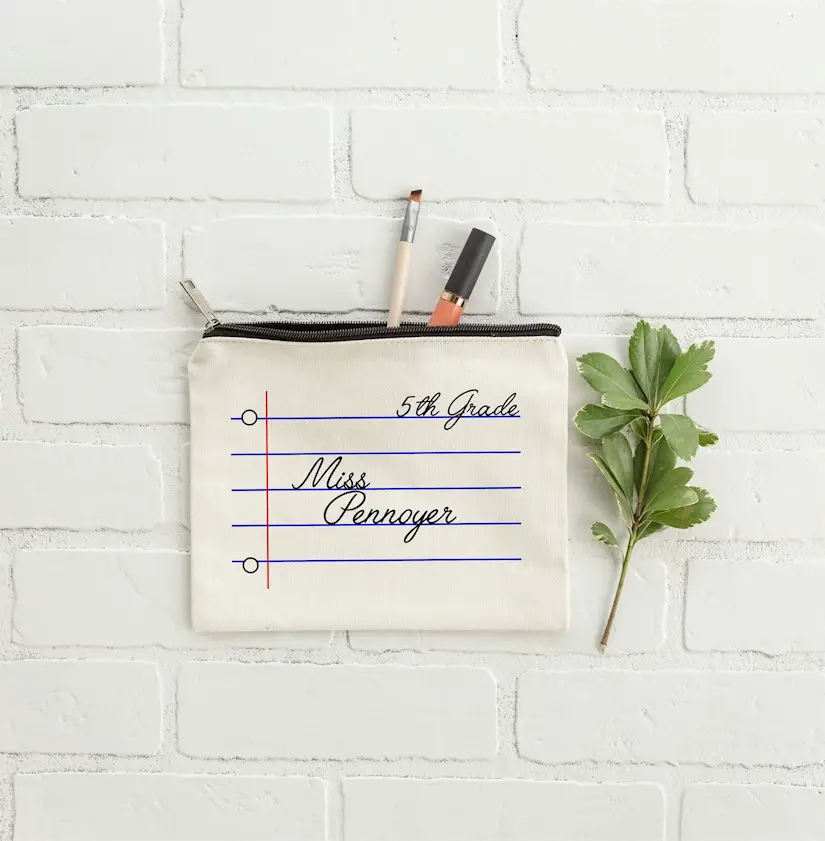 Extremely suitable for kindergarten and primary school teachers, this set of Color Burst Markers is a smart Christmas gift, that will be certainly well-appreciated. It includes 24 permanent ink, colorful markers.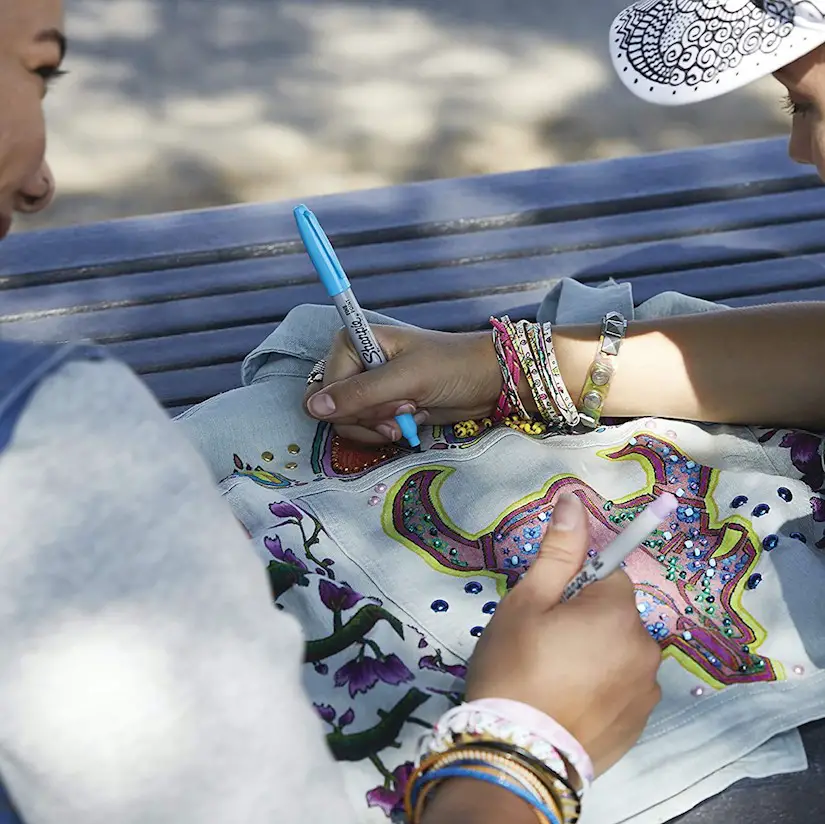 Do sticky notes sound like a boring gift? Well, the selected notepad set is exactly the opposite. This collection contains several sticky note sizes. For this reason, it is one of the smartest Christmas gifts on the list.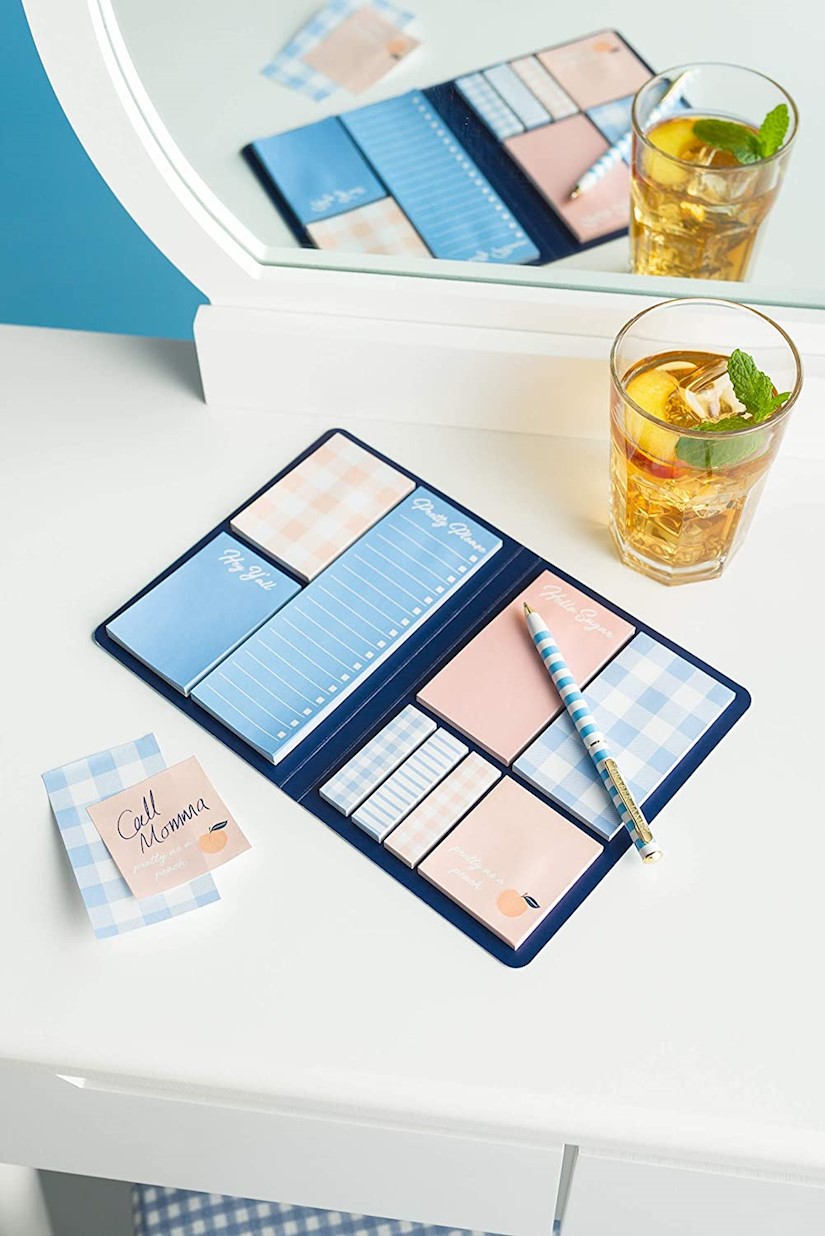 A cookbook is always a charming Christmas gift for your loved ones. This 160-page book contains 75+ air fryer recipes that taste just like the fried meals we all love — but without oil.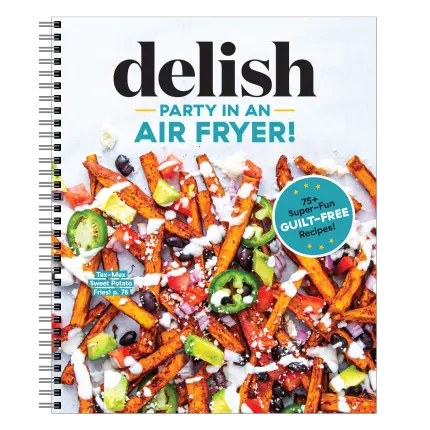 If your teacher is a wine lover, then this is definitely an ideal Christmas gift. Left Coast Original Co. has created a series of amazing personalized wine boards. You can choose from numerous styles and colors.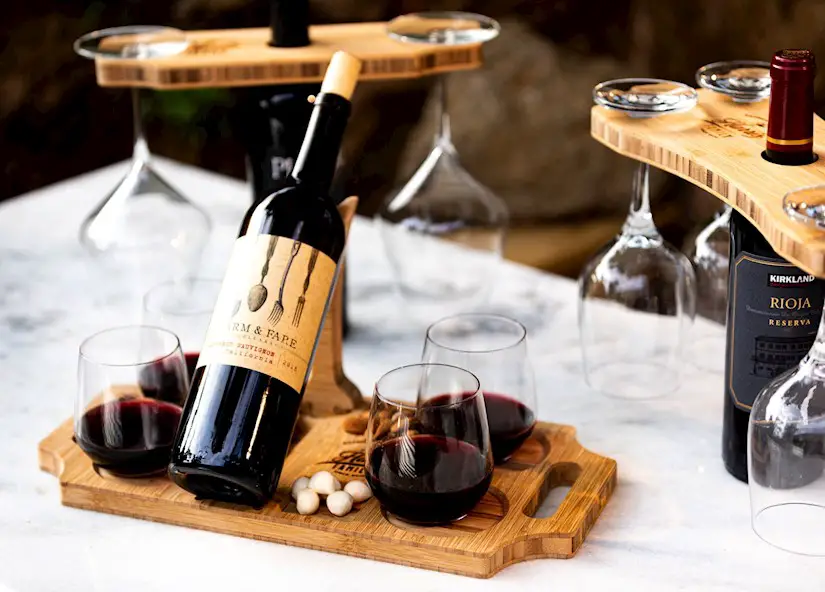 If you are in love with minimalistic, modern Christmas gifts, then this collection of Bottle Soap Dispenser is a great choice. The bottle is fully customizable, as you can choose the size and color, but also the label type and pump color.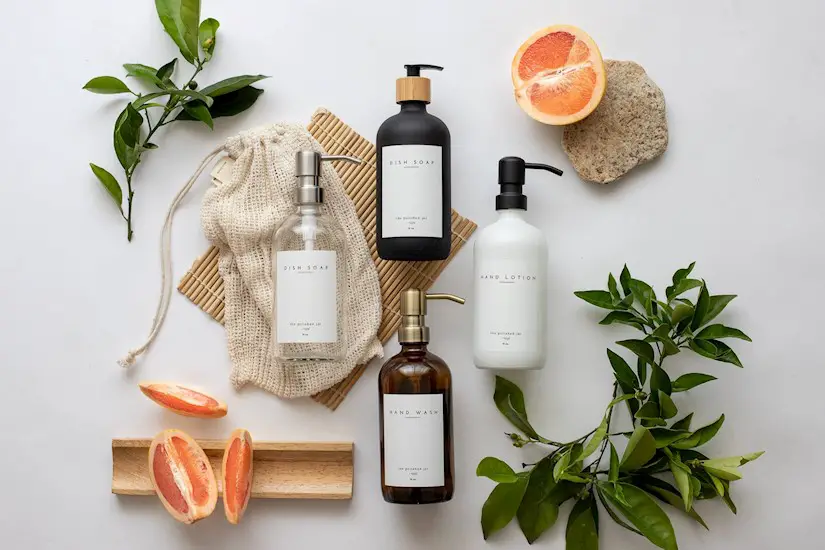 Most teachers (if not all of them) are literary lovers. That's why this collection of notecards and envelopes is an amazing gift for your beloved educator. The set features 20 beautifully illustrated book stacks.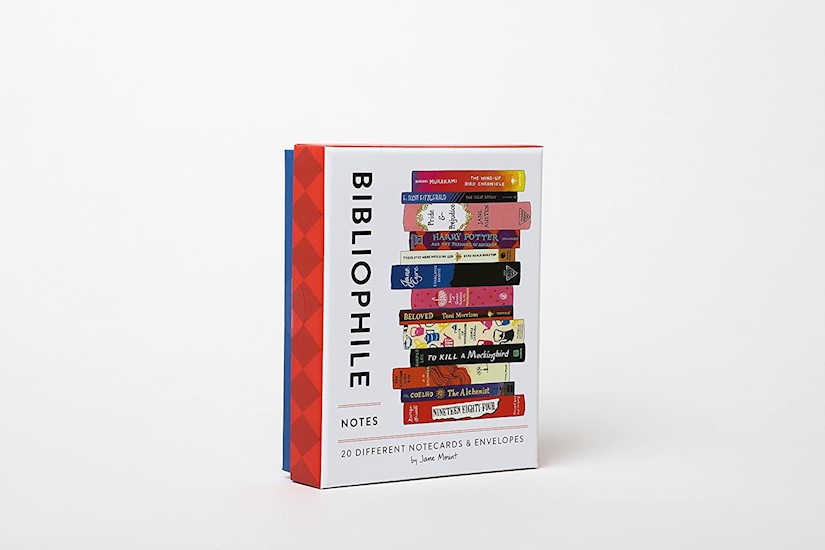 Inblue Co. has designed one of the most popular, minimalist waxed canvas totes. It is an appealing bag for everyday use, and at a reasonable price. The company also allows you to choose from a variety of straps, closures, linings, and colors.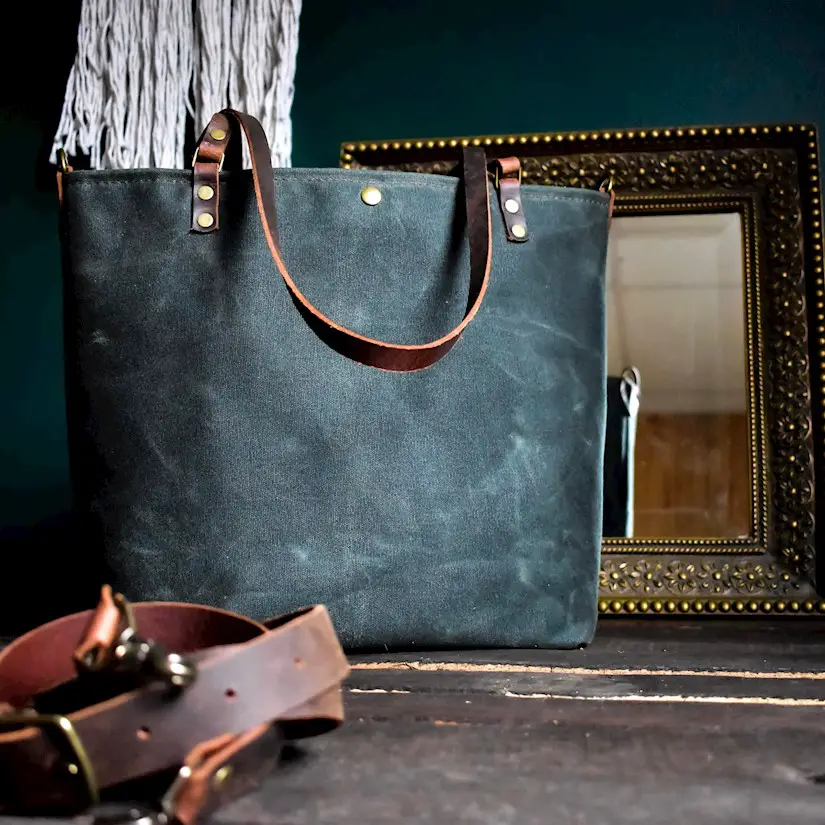 This mag is specifically designed for teachers. It features a cute illustration accompanied by the quote 'Thank you for always BEAN the best teacher'. You can also add a personal message on the other side of the mag.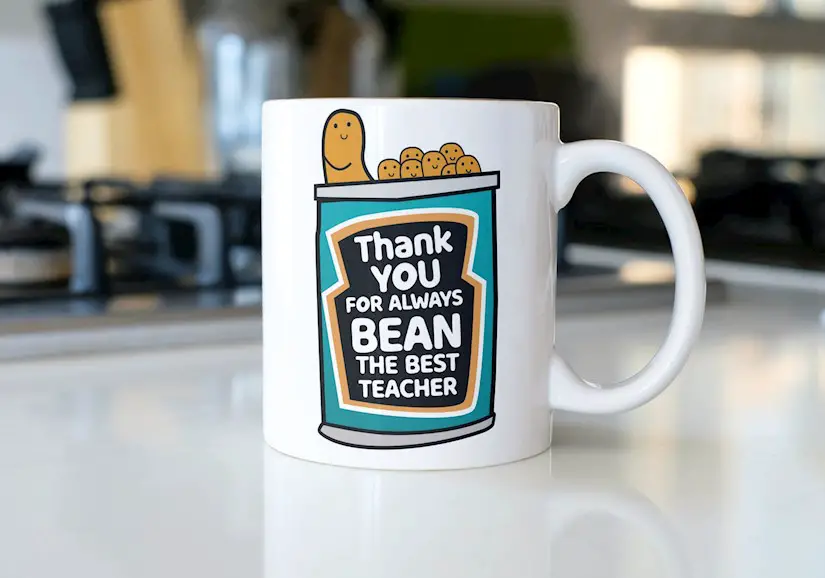 This is the best gift for your teacher if he/she has a great sense of humor. This Shopping list notepad promises to accompany them to their supermarket adventures, making sure they buy all the groceries and… well other staff.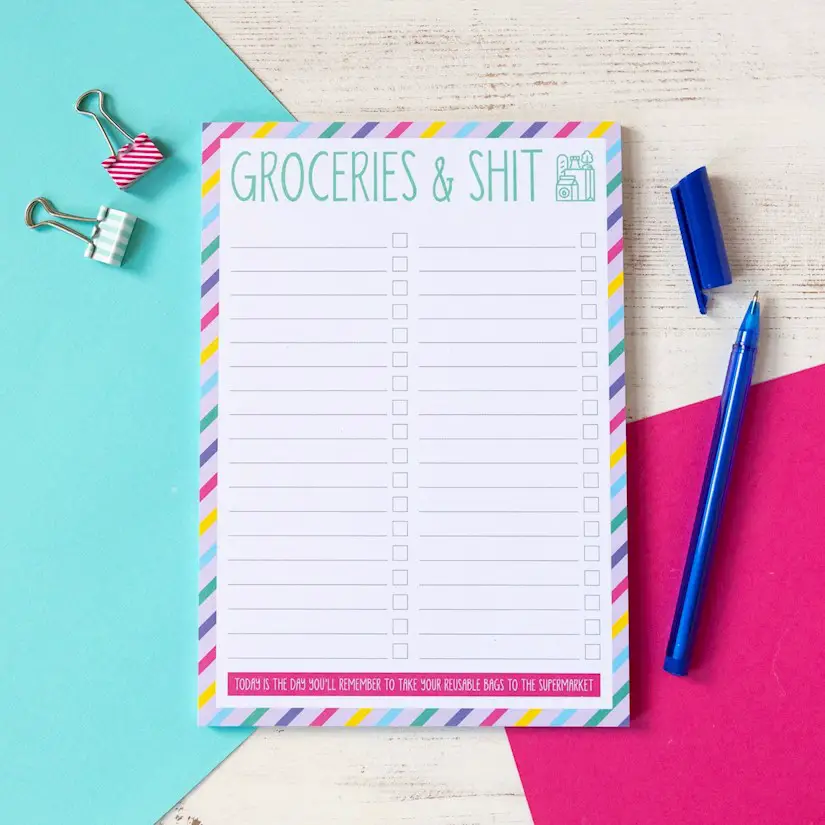 Pepeterie Blue has designed an amazing coloring book, specifically for your teacher. The book contains several smart and hilarious illustrations and promises to be a great companion for your favorite teacher.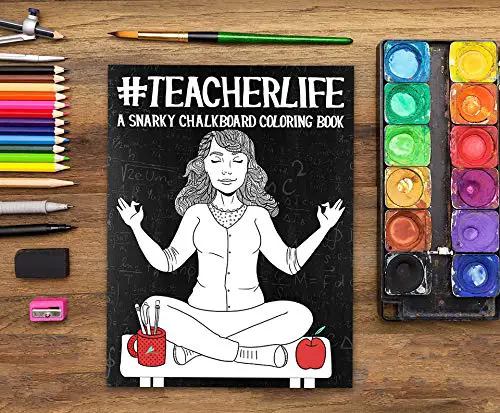 If you like purchasing fully personalized gifts, then this gift journal is a great gift idea for your #1 teacher. Once you receive it, you fill the blanks, and voila: you have created the ultimate gift of admiration and appreciation.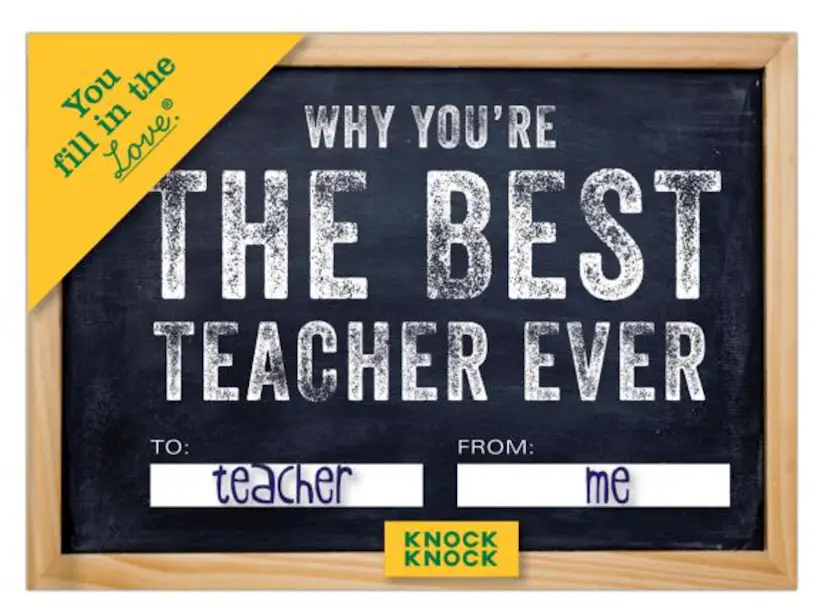 Do you believe that your beloved teacher is a fan of plants, or that he/she needs a touch of green in every corner? If yes, this bundle of 3 assorted succulents will be the perfect Christmas gift.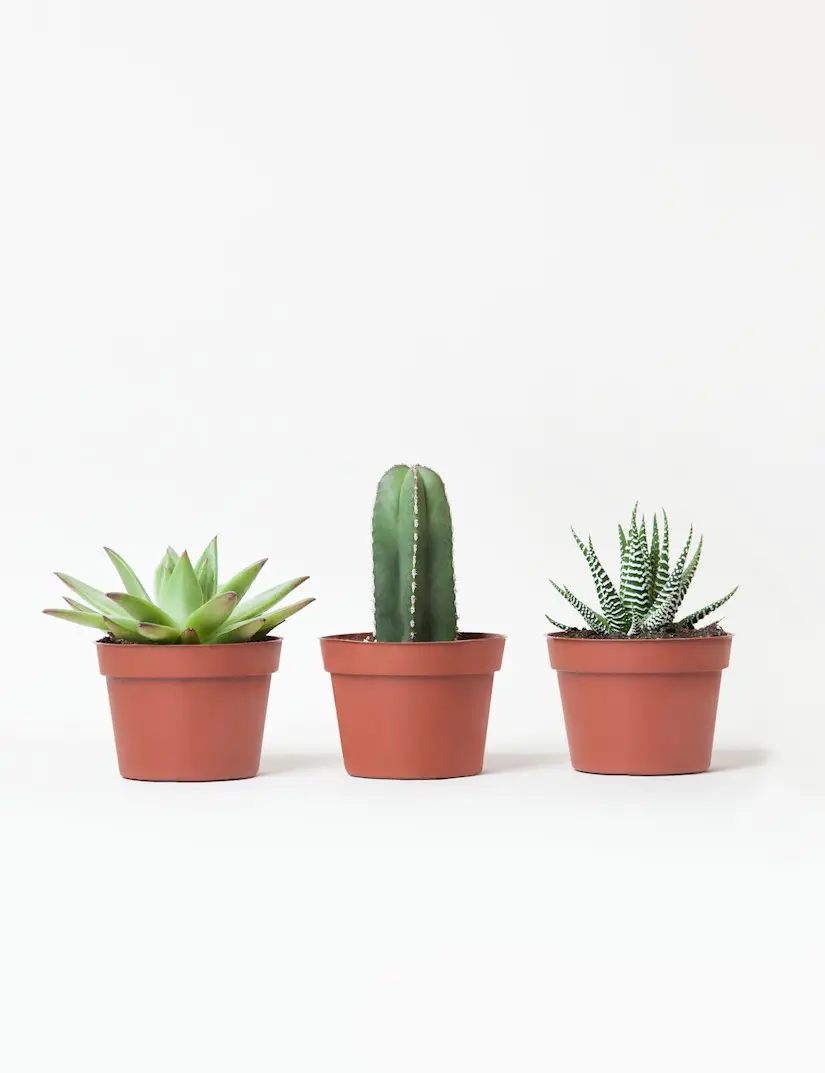 A full set of bookbinding tools in a handmade gift box. This is an amazing, practical Christmas gift for a teacher. Apart from the complete kit of 12 specialized tools, the BookTailorLab has also included a beginners guide in bookbinding.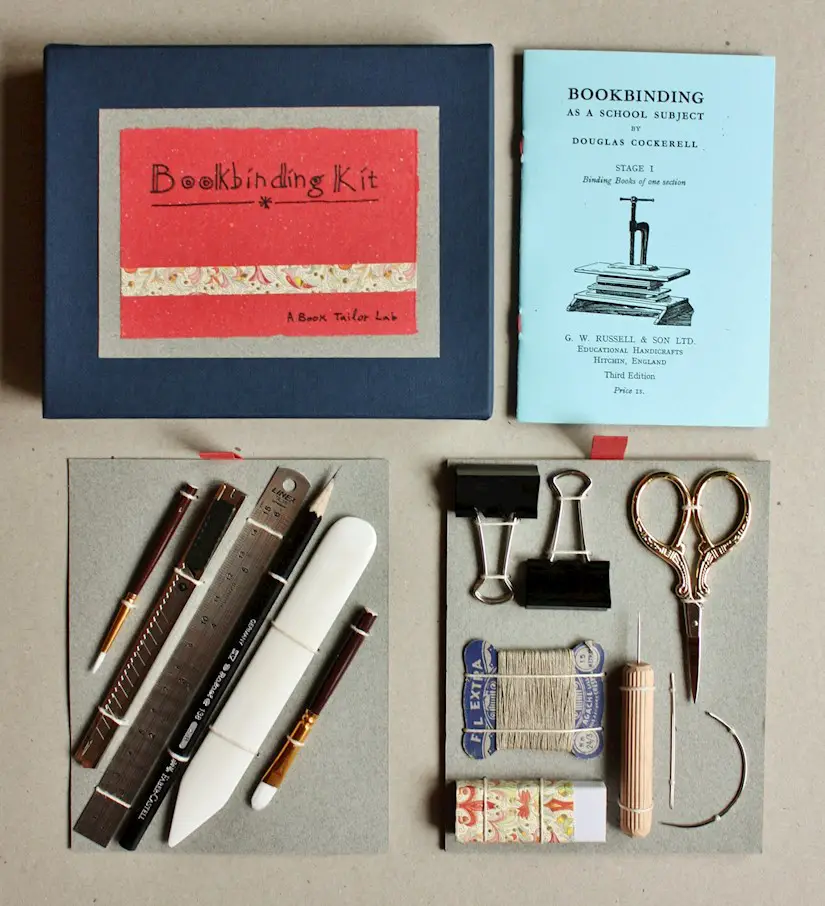 Part of the super-popular Yes Studio collection, this eye-catching planner is an amazing Christmas gift for a teacher. It is funny and colorful and promises to cover all your teacher's needs with its sizeable hourly schedules, note sections, and to-do lists.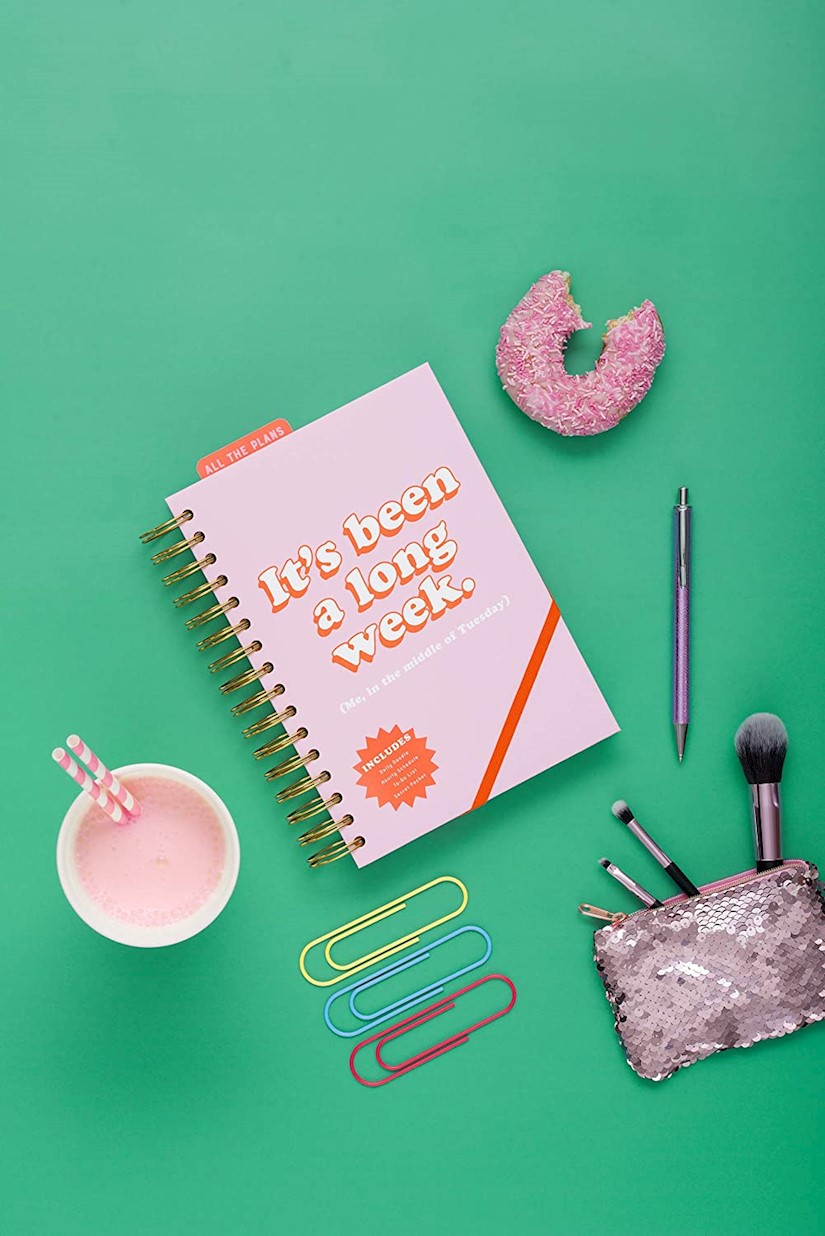 Who doesn't like to spa? Well, this isn't just a spa gift box, as it is created for a beloved teacher. It includes several spa products in a beautifully handmade box, specially designed for your favorite teacher.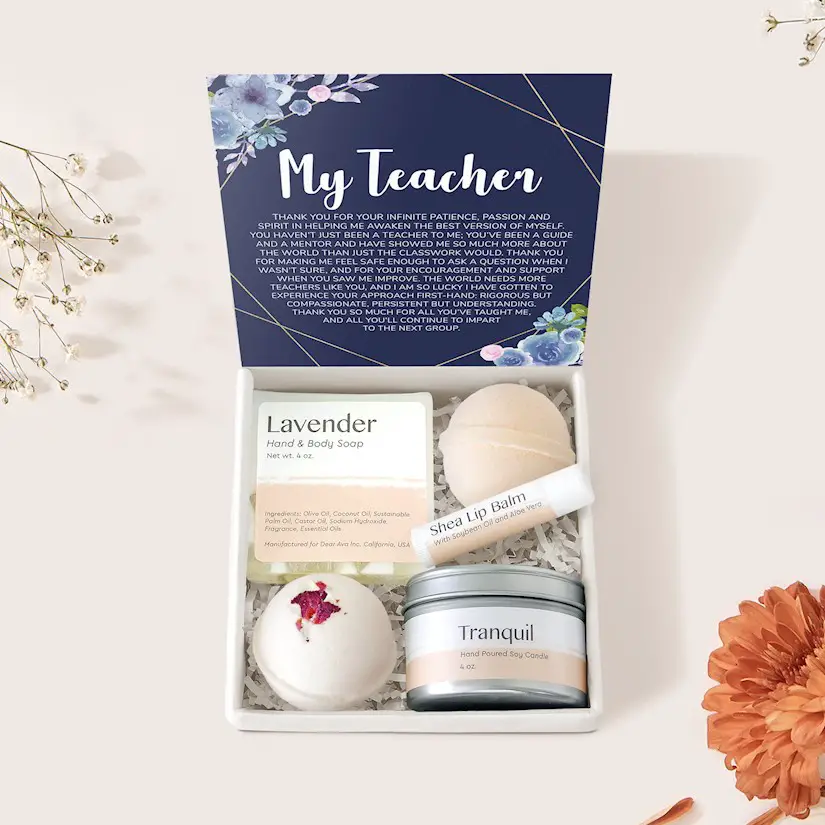 If you are looking for a fantastic thank you Christmas gift for your special teacher, then this personalized chocolate box is another great idea. The gift box contains Cadbury Heroes chocolates and has a beautiful quote at the top.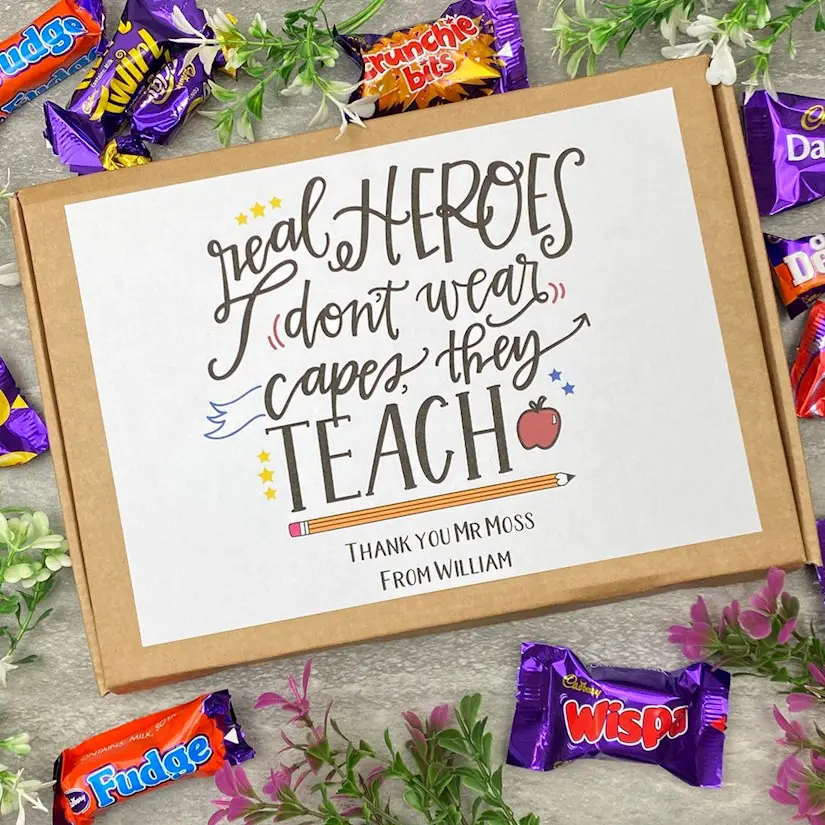 There is not a single teacher worldwide, who hasn't used a laminating machine. This is why had to include an affordable, high-quality thermal laminator like this one on our Christmas gift list for a teacher.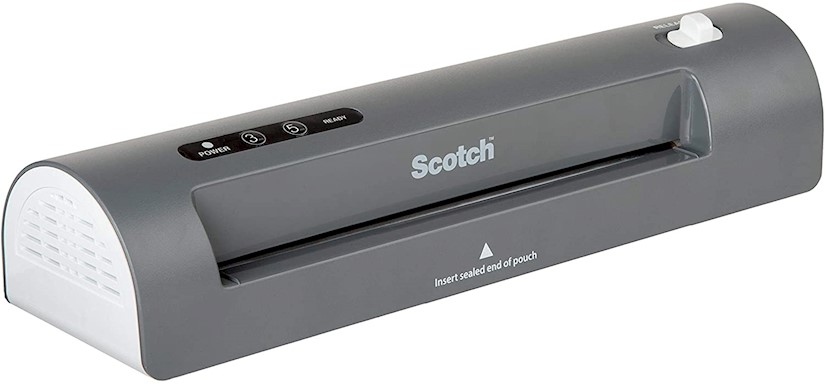 MapleandHen store has designed one of the most popular, funny teacher shirts you can find online. You can find it in several colors and sizes. In this way, you will help your teacher enjoy remote teaching a little bit more.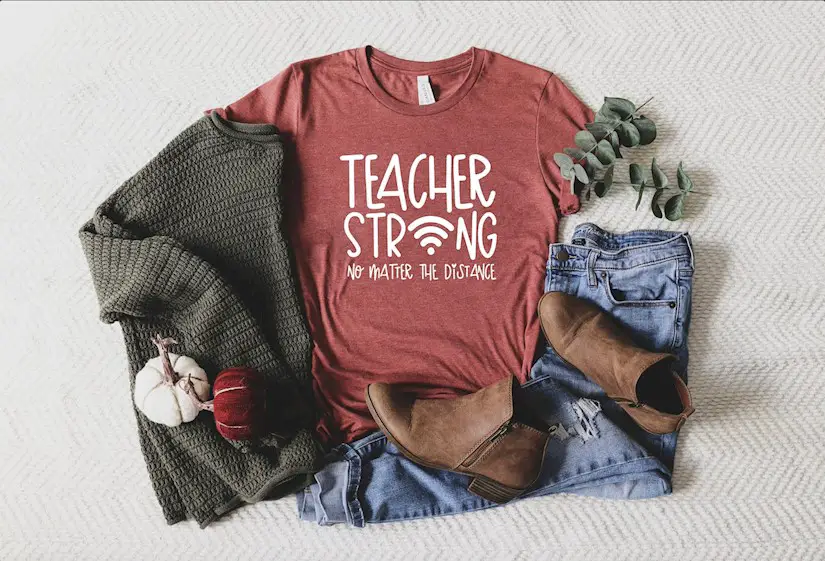 This is another hilarious mug for a teacher, inspired by the Quarantine's distance teaching. Whether it'll be for drinking their morning coffee, evening tea, or hot chocolate, this personalized mug is the perfect Christmas gift for your favorite teacher.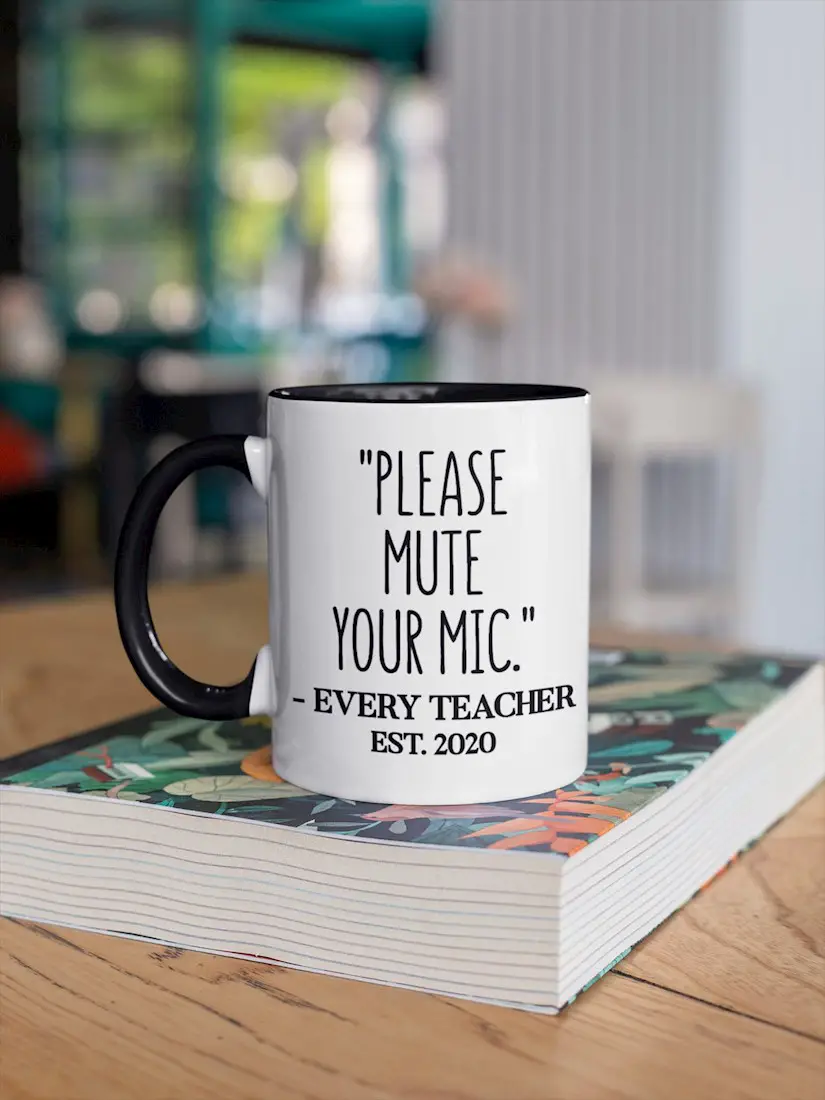 This rainbow canvas bag makes a wonderful Christmas gift for your beloved teacher. It is made of cotton canvas material and you also have the option to personalize it by adding the name of the teacher.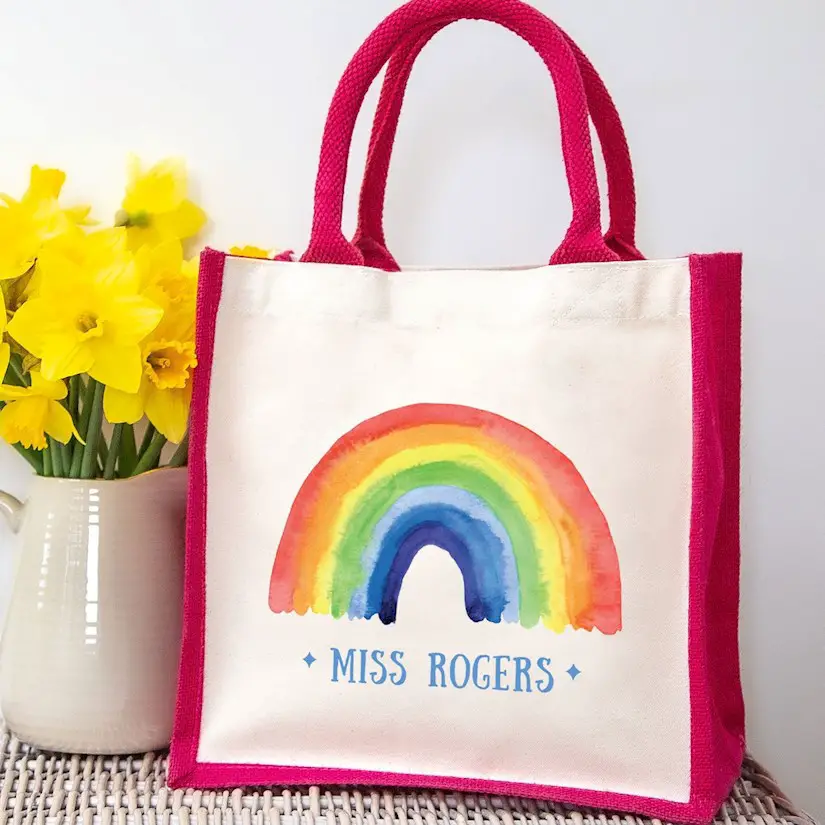 PrintAndArrow CO. has designed a funny, Christmas shirt for teachers. The quote 'I love teaching snow much' is accompanied by four snowflakes, making the shirt ultimately cute. We are certain that your favorite teacher will love it.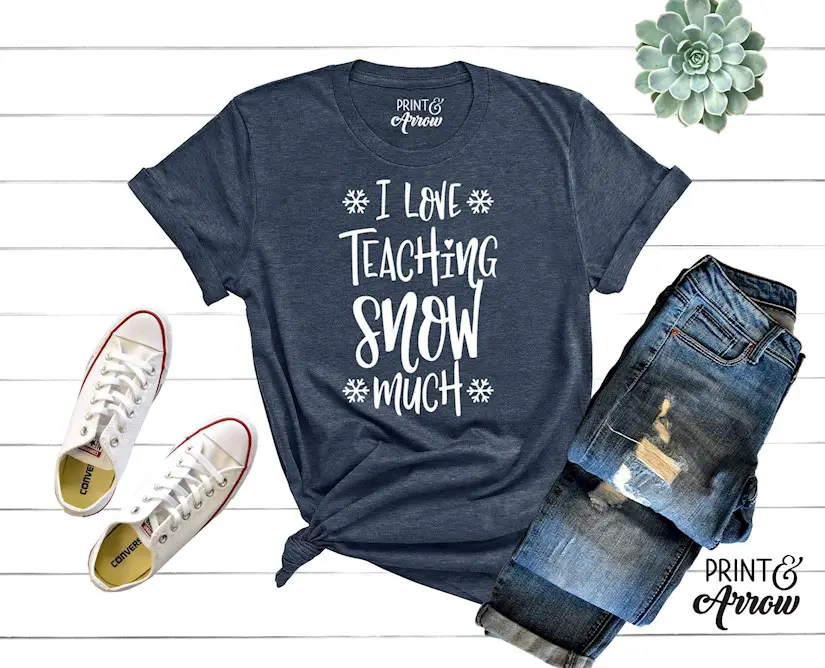 A travel Pillow is always a great Christmas gift for everyone. Your teacher will be grateful, as your gift will allow him/her to take immersive convenient power naps anywhere, anytime.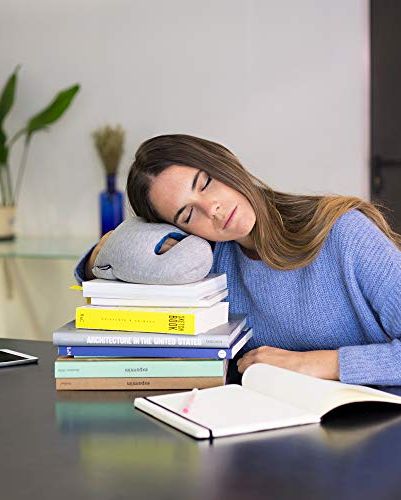 This bestselling, 365 New Words-A-Year, belongs on the desktops of teachers and students, writers, and other language lovers. It is one of the best ways to bolster your vocabulary and this is why it will be a great Christmas gift for a beloved teacher.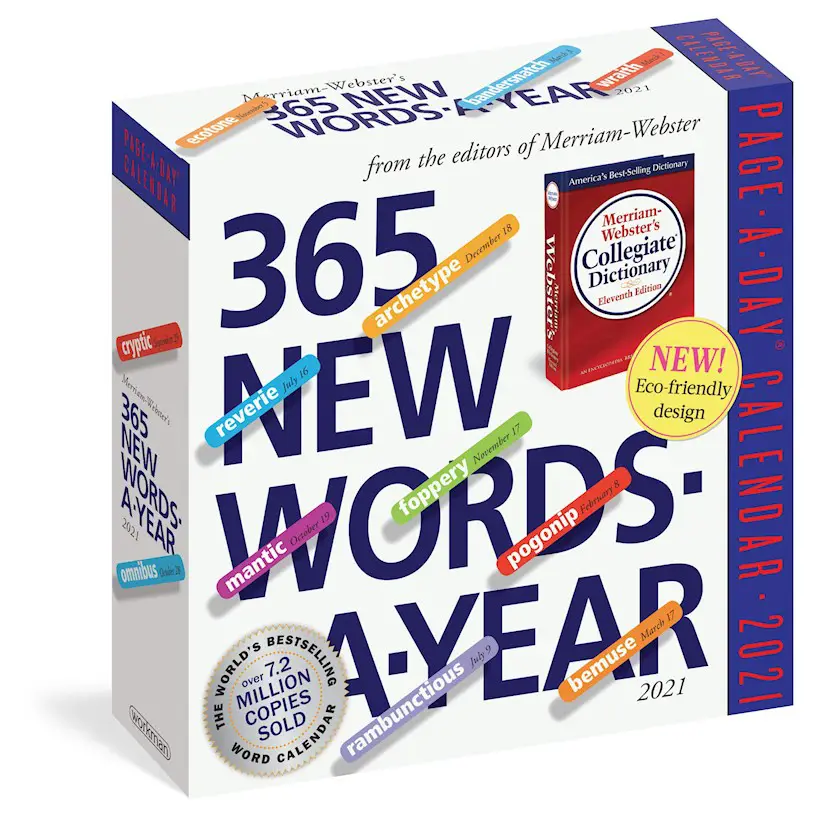 Sometimes the simplest memories are the sweetest. This is why this personalized necklace made it on our list. All you have to do is add your teacher's initials and create the perfect Christmas gift.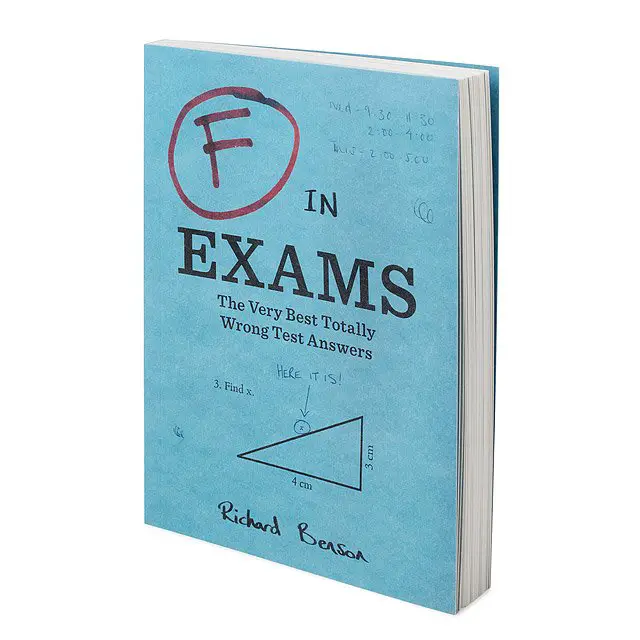 Sometimes the simplest memories are the sweetest. This is why this personalized necklace made it on our list. All you have to do is add your teacher's initials and create the perfect Christmas gift.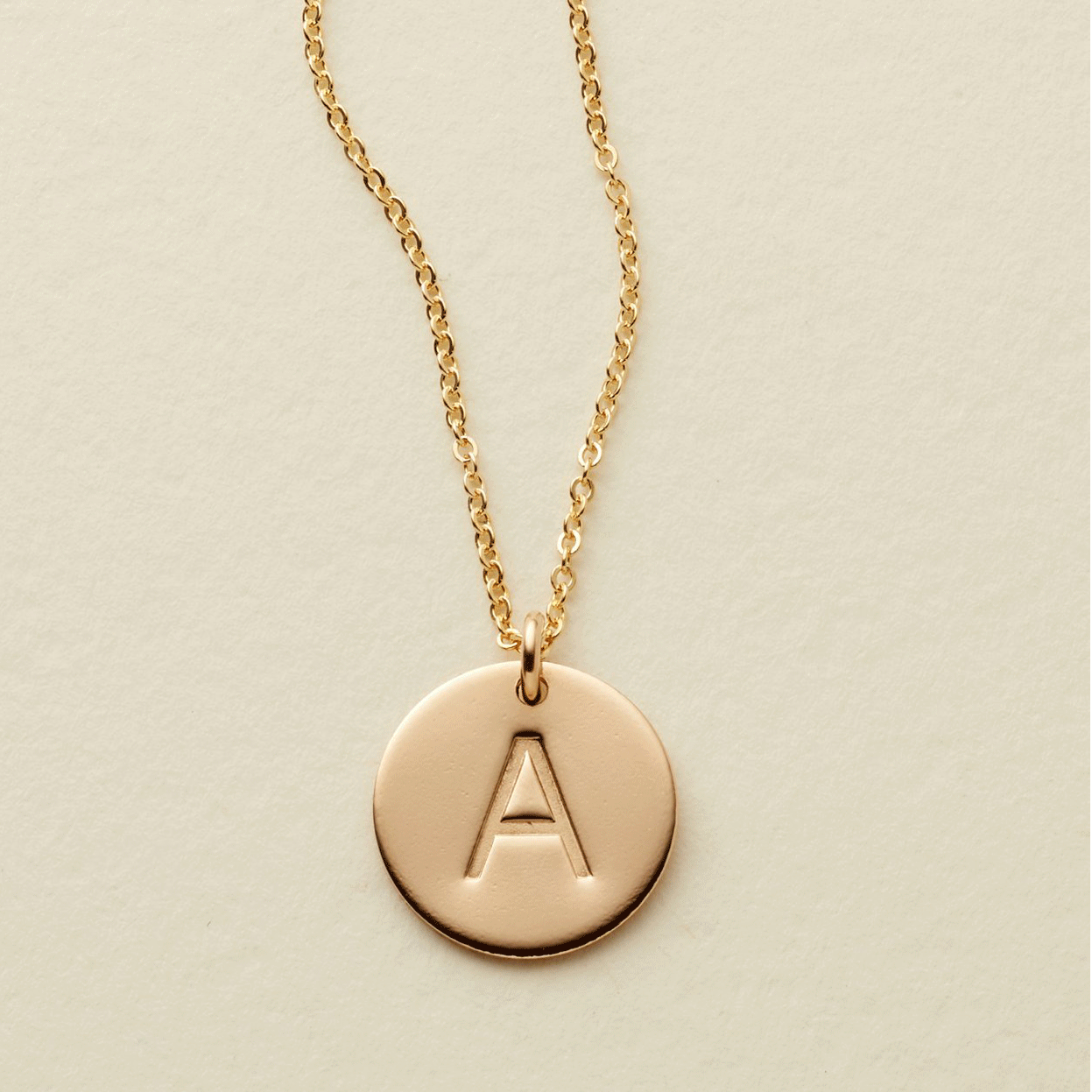 This is a handmade virtual poster, designed by Paperieshop. It contains a beautiful definition of the word teacher and will be an amazing addition to their wall.