In the modern world, the iPhone case mockup has ceased to be just a practical and protective accessory. Now it is an element of your image. Therefore, the range of these accessories is wide, and you can find iPhone cases in any color, shape, and cost. This growing popularity inspired many designers to create their own artworks. 
Read also:
Moreover, now it is possible to visualize a new design in the most realistic way with the help of PDS templates developed by graphic professionals. Such a mockup is an exclusive opportunity to demonstrate your projects to potential customers in a favorable light. The templates will showcase your work in an artistic way. 
They are easy to use, you just need to post your photos, choose a smart object, and select a shadow style for the best presentation. We offer you a list of the most versatile iPhone case mockups & templates that can successfully outline your designs.
Best iPhone Case Mockups
---
This collection for iPhone 12 offers you 17 PSD files with six colors of the phone and a changeable design on cases. You can change the background color and play with 3D layers to achieve the desired result. A demo file is available. From $15.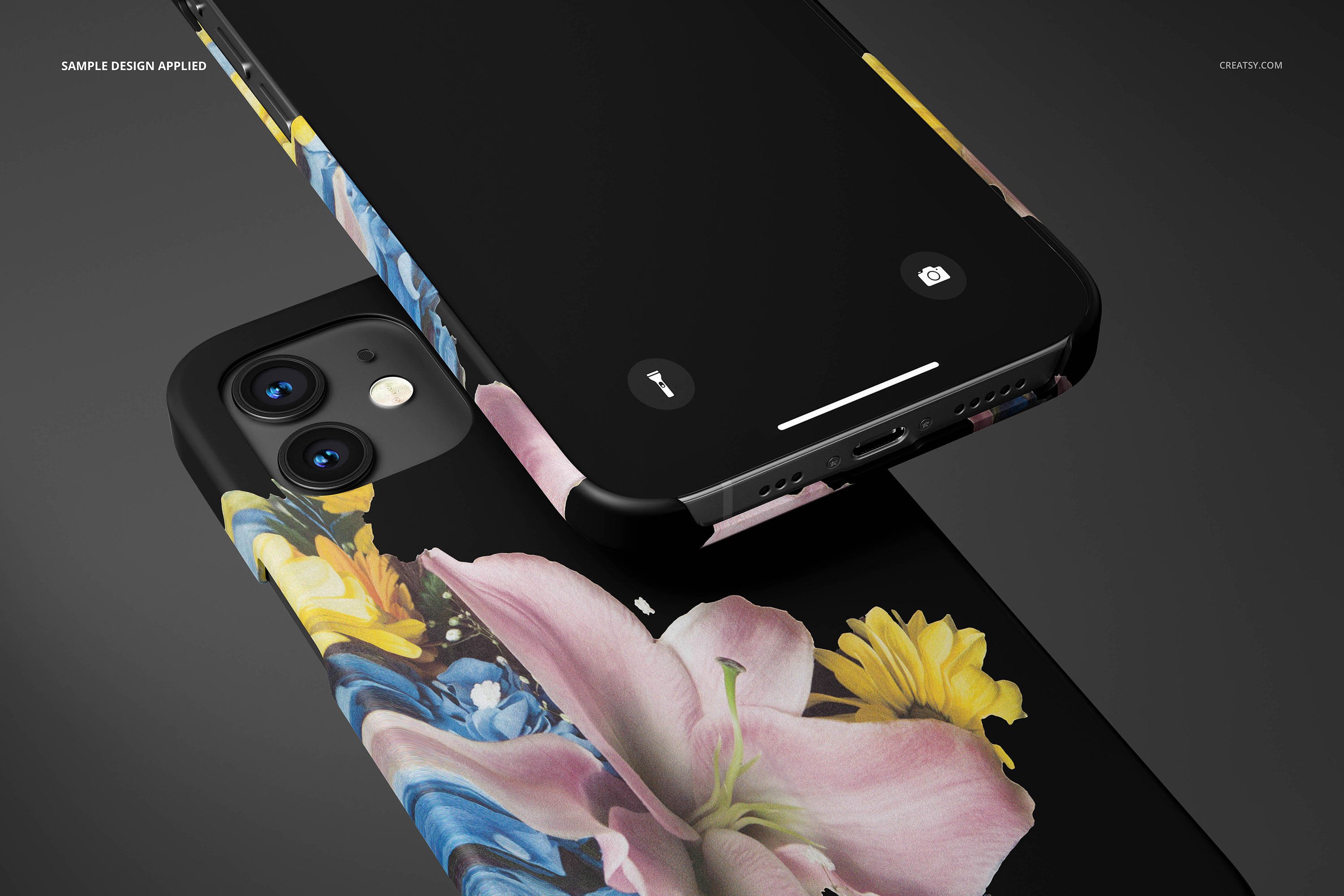 Make your iPhone 11/Pro cases sketches look even more realistic with the clear case mockup collection. You can use 11 PSD files and fully customize color, change layers. It is recommended for bright and dark designs. From $16.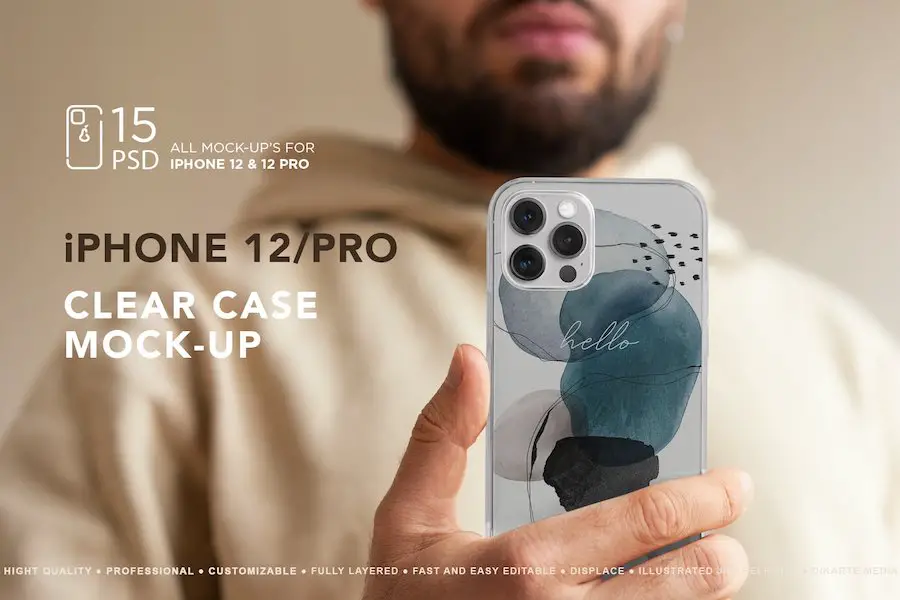 Check out this gorgeous iPhone 12 case mockup that will make your product stand out! You can customize the design as you like. From $16.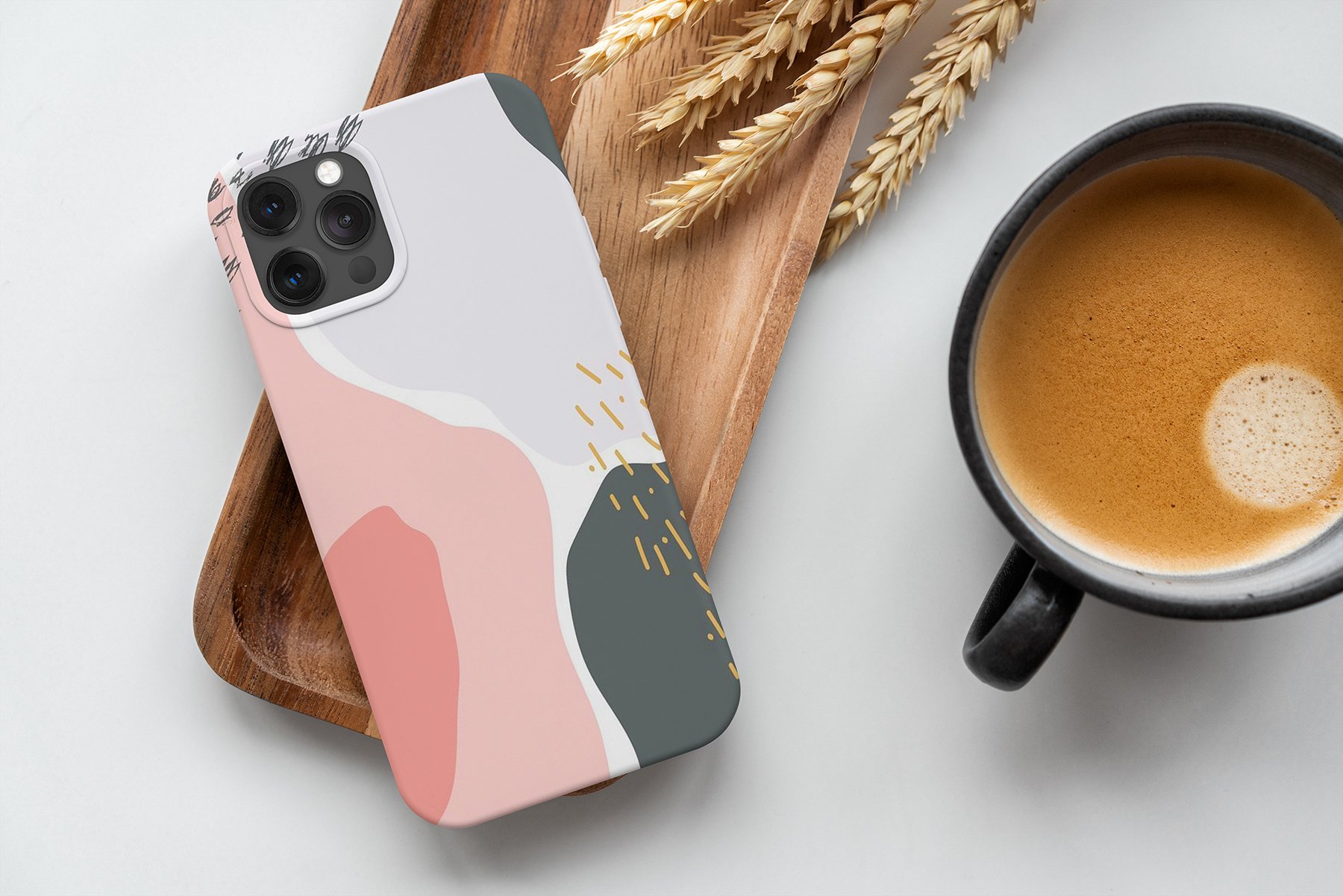 Demonstrate your designs for iPhone11/Pro via Matt Snap case mockup collection. It offers 17 PSD files with changeable case prints and backgrounds. You can test it in the demo version. From $19.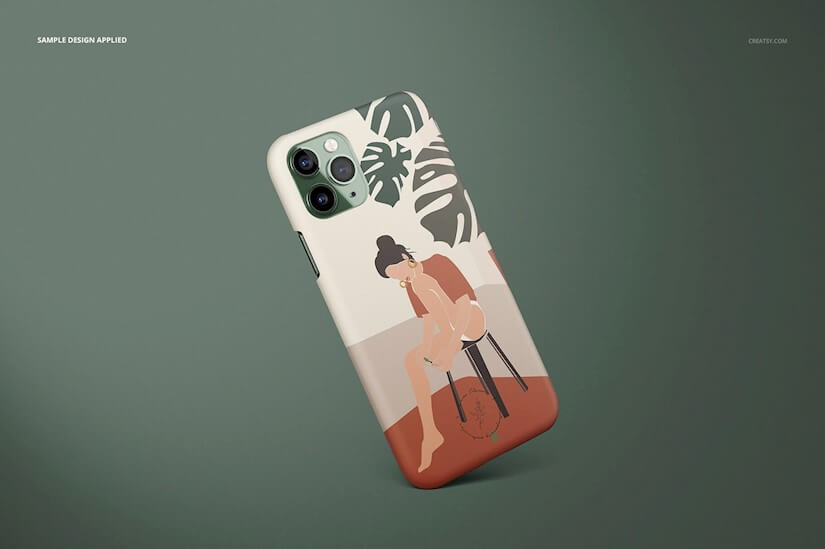 A set of glossy snap case mockups contains 17 PSD files. All elements are layered and case design can be modified. Take your chance to use a demo to see how realistic your ideas can look. From $16.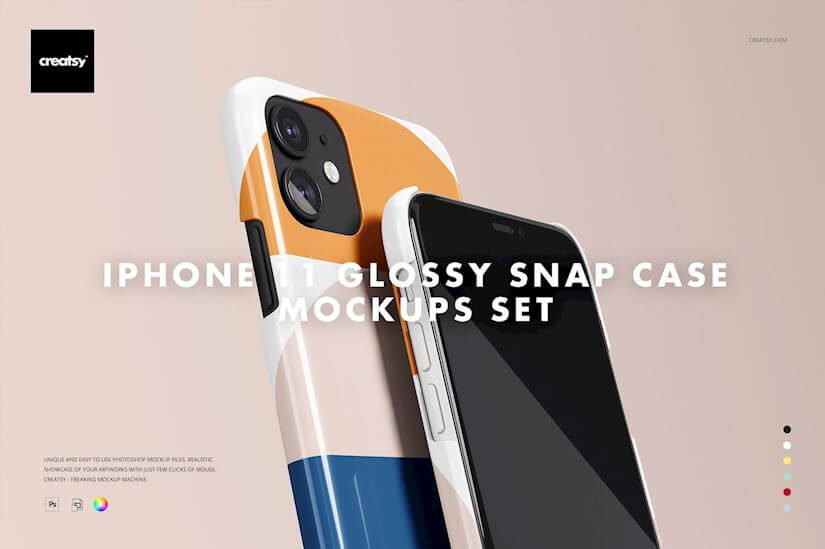 A Clear Case mockup collection for iPhone 8+ includes 12 PSD files with 4 different views. You can change case designs via smart object, use 3 colors of phone and white background. From $15.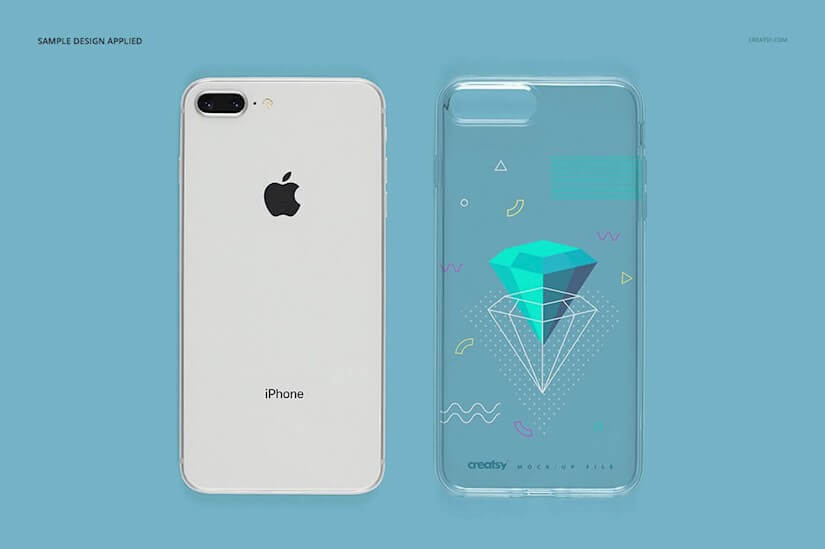 Deliver your design ideas via iPhone Case Transparent mockups. You will have access to 15 PSD files with smart objects that can be customized with no effort. It is especially good for dark and bright designs. From $18.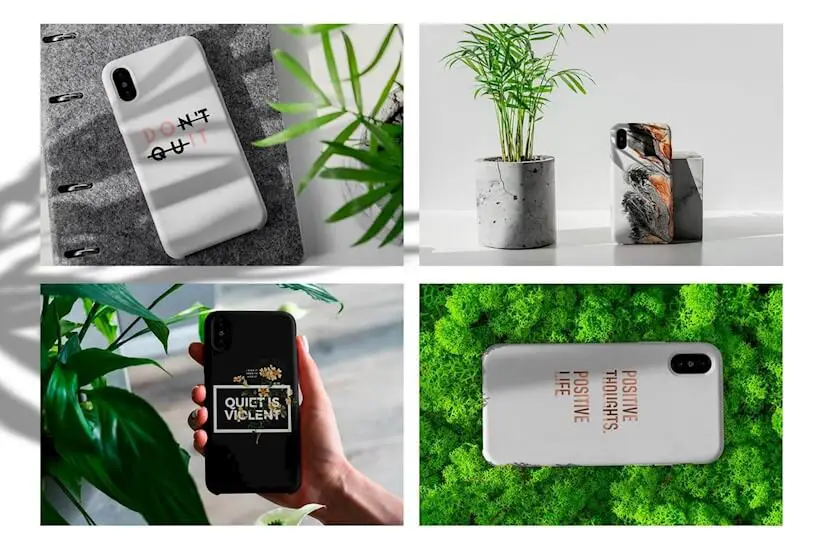 This Clear Case Mockup set will enliven your designs with ease. 17 PSD files with changeable cases will add creativity to your project. You can use 4 colors of the phone. From $19.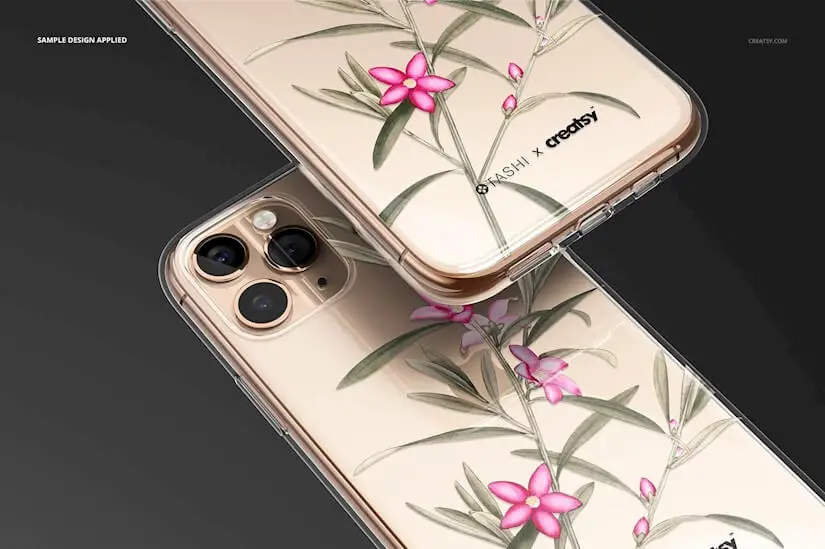 Case designs will look attractively on iPhone 11 Clear Case Mockup Set. You will find 17 PSD options with a changeable case feature. You can fit your design across 6 phone colors. From 19.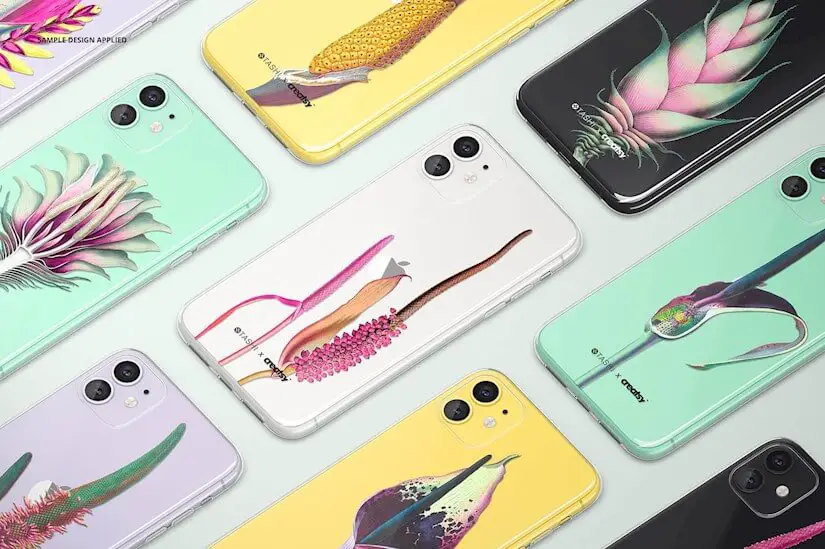 Add more naturalness to your design with the iPhone 7 Plastic Case mockup set. It adds 7 PSD files with 8 different views. Colorful designs will look amazing on white background. From $15.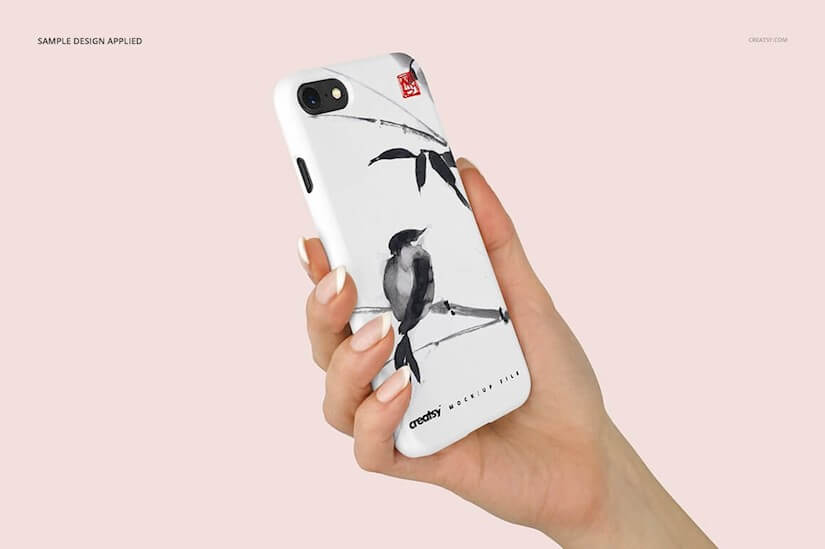 iPhone 11 Pro case mockup is a unique solution to visualize various designs. It includes only 1 PSD file with 2 backgrounds, but it is fully customizable and layered. From $6.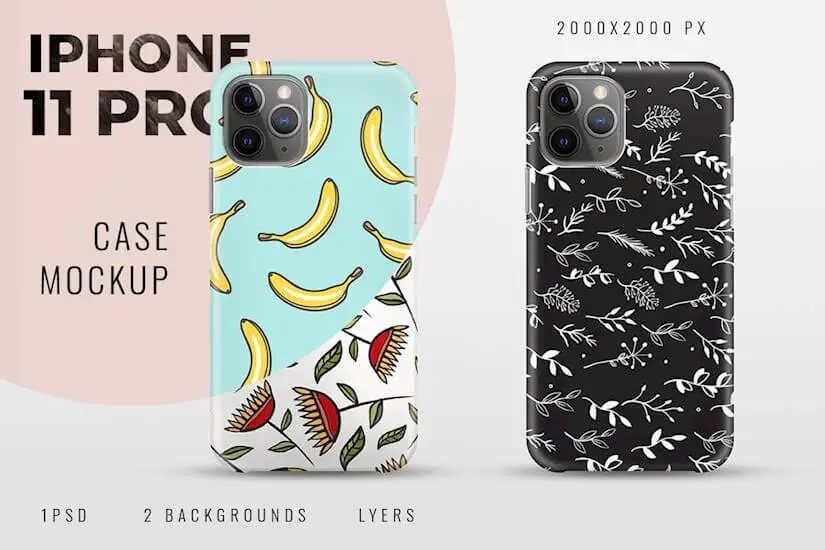 Give your design a realistic touch with the iPhone case mockup lifestyle collection. Bright designs will look even more appealing with these templates. 11 PSD files are easy to navigate and customize. From $16.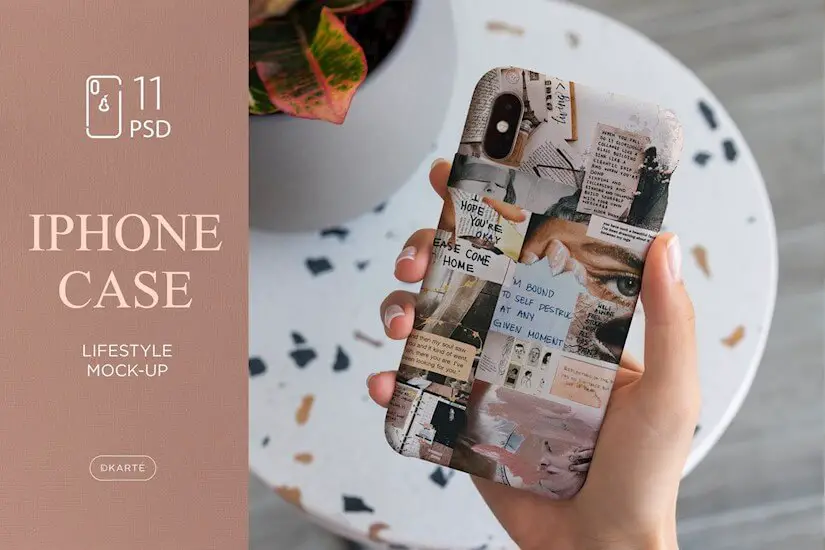 Check how your designs will look in real-life with the help of the iPhone X Plastic Case mockup set. You will be able to test the design on 7 PDS files with 8 different views. Play with phone colors and layers. From $19.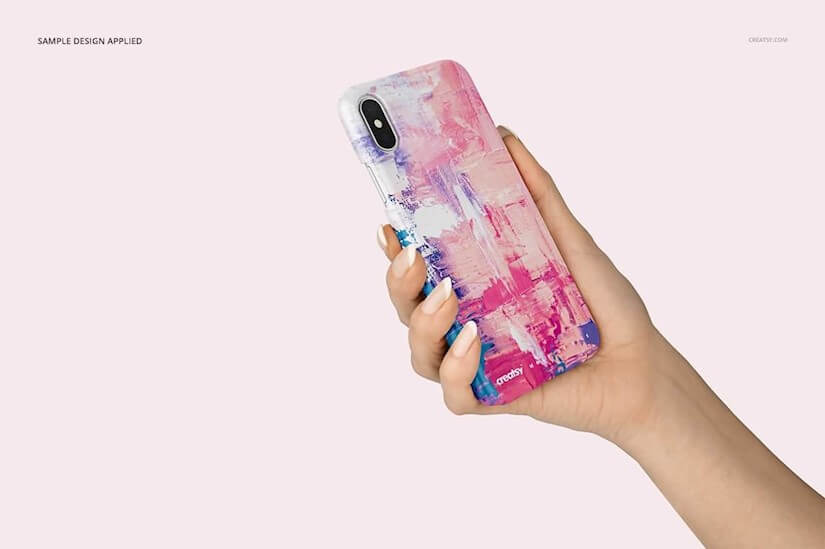 iPhone Case Transparent mockups will contribute to your creative ideas. Bright designs will look even brighter with these 12 PSD files. The set is easy to navigate and customize. From $16.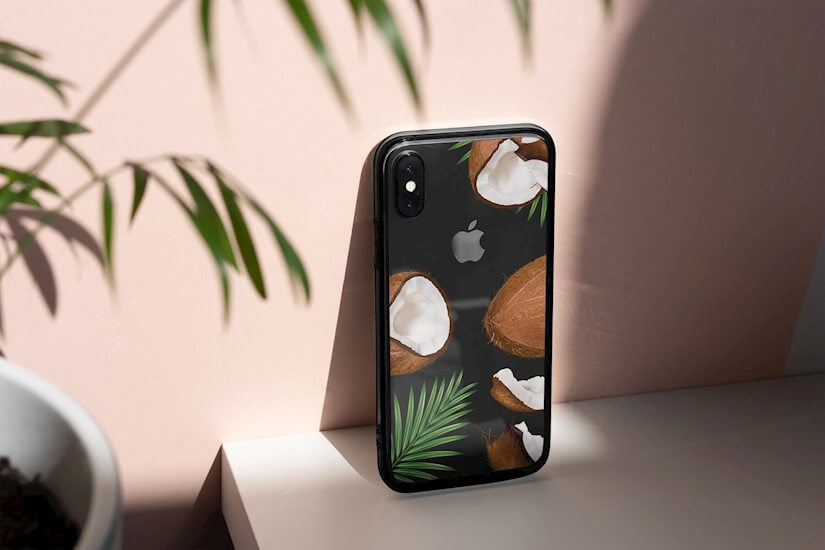 If you are looking for a presentable framework for your case designs, you may find the iPhone Clear Cases Lifestyle mockup collection. 12 PSD files in a real-photo style with a possibility to change color and add a logo. From $16.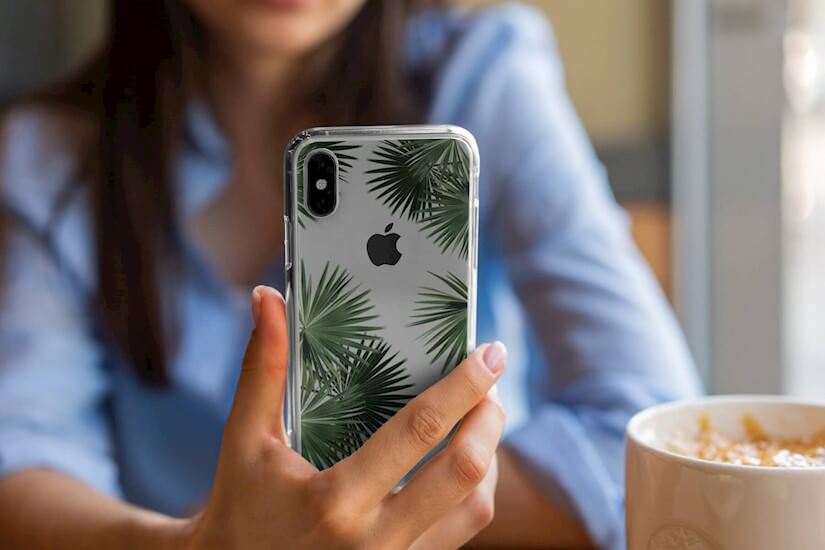 Use the iPhone XR Clear Case mockup set to attract attention to your designs. You will find 9 PSD files that easy to customize and change shades. Check how well your design looks on various colors of the phone. From $16.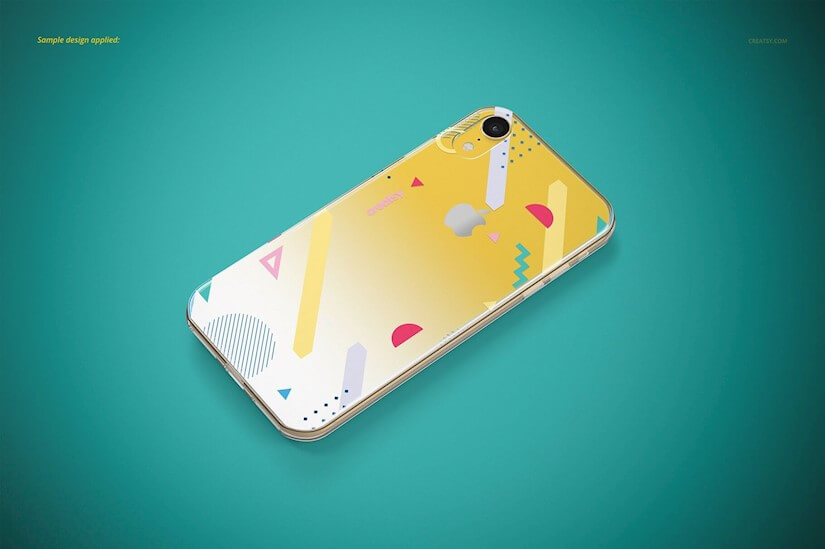 An excellent iPhone 11/Pro White Case mockup consists of 14 PSD files will help your designs stand out from the crowd. The templates are easy to use and amend to achieve the best outcome. From $16.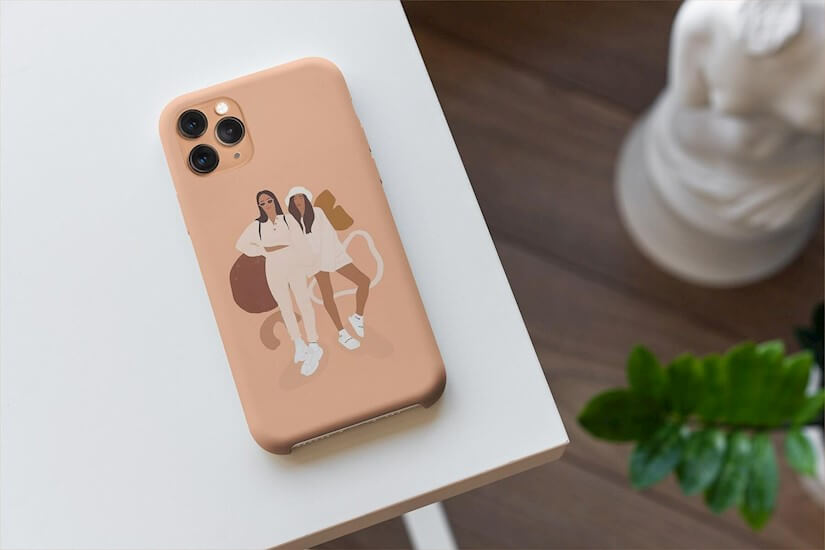 An iPhone XS Clear Case Mockup will work well with your designs. Try 16 PSD files to allow your future clients to see the realistic version of cases. From $16.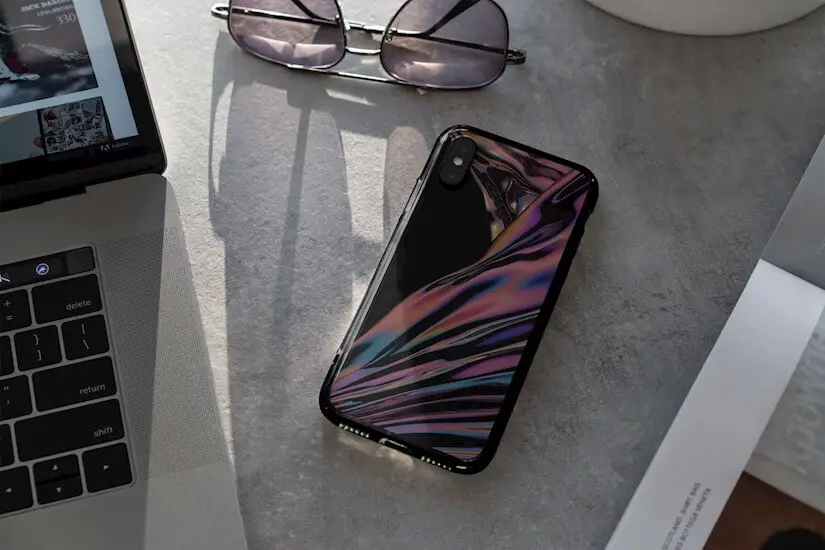 If you have an interesting design for AirPods, you may visualize it with the AirPods Clear Case mockup set. 10 PSD files will transform your project into a realistic presentation. From $19.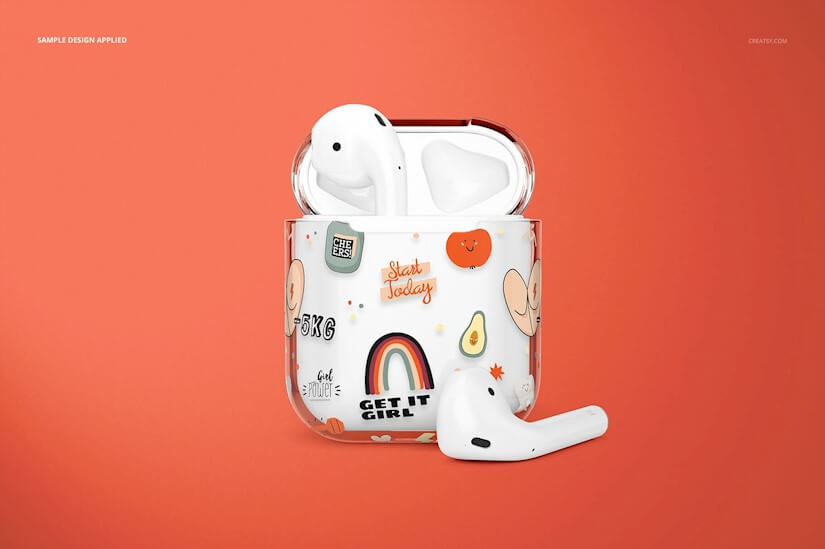 This collection for iPhone 7 will allow you to present your designs via Clear Case mockup set. You will have a choice of 9 PSD files and 9 different views. Make your designs saleable. From $15.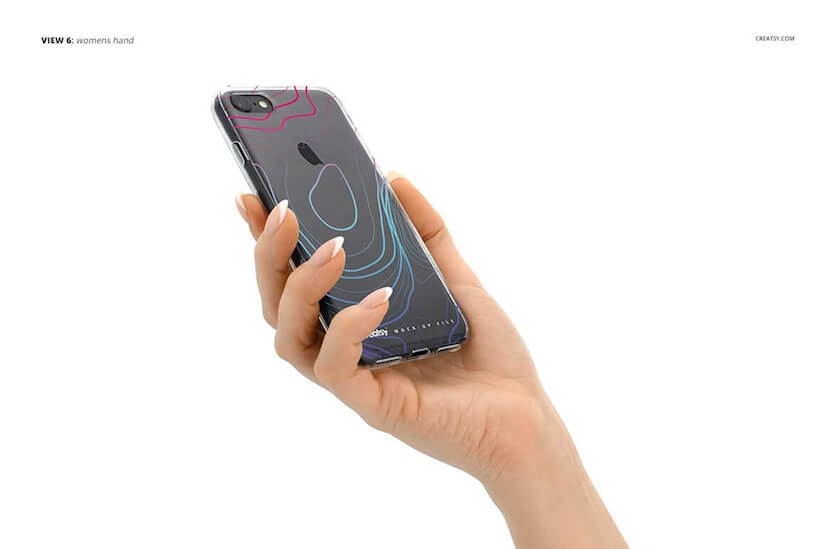 Let your design acquire a realistic outline with the iPhone XR 2D Case mockup set. It is the best way to highlight its advantages and get customers interested. PSD files with changeable design on cases. From $15.