A personal chef, also known as a private chef, is a rewarding and fulfilling profession that prepares meals for customers in their homes. Operating on a weekly, bi-weekly, or monthly basis, it offers a mobile restaurant experience, often educating customers and diners during the evening's entertainment.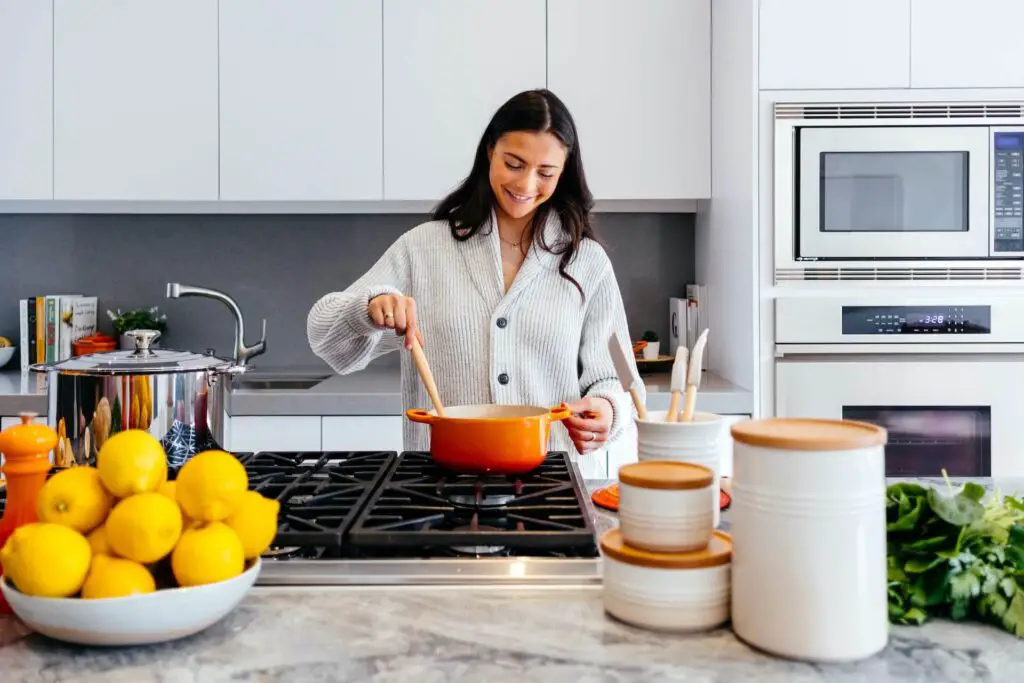 Private chefs are hired for special occasions but can also be hired by wealthy families to meet their culinary needs. A private chef provides healthy, home-cooked meals to individuals and families who don't have the time or skills to cook for themselves. 
These professionals are often former restaurant professionals seeking more reasonable working hours, better salaries, and less demanding work experience. Many passionate hobby chefs enter the private and private chef business through apprenticeships and culinary schools. 
Overall, a personal chef is a rewarding and fulfilling profession that caters to the needs and preferences of clients.
What Do You Need To Land A Private Chef Job?
A private chef is a highly social and flexible professional working in the kitchen of a client's home. As a private chef in Los Angeles, you can be required to work as a chef, bartender, trainer, inventory manager, and kitchen manager.
Therefore, the job requires one to perform multiple tasks and manage everything from daily ration to finances for the kitchen. Private chefs must be flexible and able to adapt to the individual needs of their clients, such as using glass cutting boards, salt shakers, serrated knives, and more.
Education And Qualifications
Chefs can hone their culinary skills through hands-on experience and formal training programs. Many start as chefs or dishwashers and work under the guidance of experienced chefs. Community colleges, culinary schools, vocational schools, and universities offer culinary arts programs leading to associate or bachelor's degrees.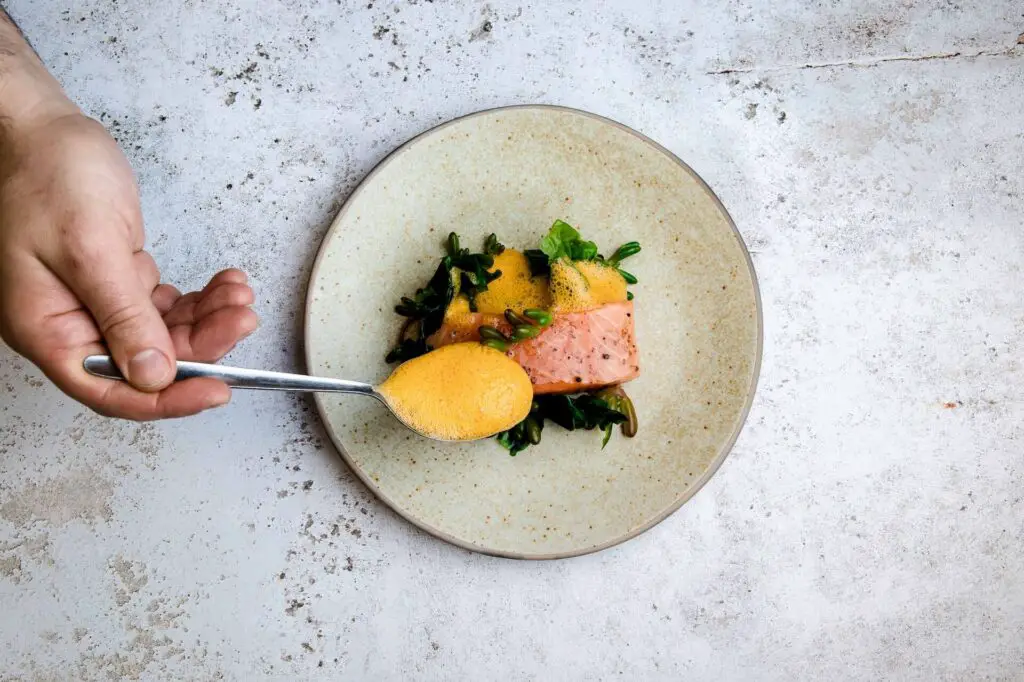 Personal Chef Certification or Diploma Programs and Apprenticeships allow you to earn while learning cooking skills through hands-on experience and classroom instruction. Private chefs can be accredited through culinary schools, professional associations, and unions. 
The Culinary Federation of America awards Personal Certified Chef (PCC) and Personal Certified Executive Chef (PCEC) awards, which require 3 years of cooking experience and 1 year of professional experience as a Resident Chef. Applicants must pass a written and practical exam. 
Home chefs typically require at least one year of experience, a high school degree, and culinary training from a university or educational institution training or course. 
What Are You Expected To Do As A Private Chef?
Given below are some of the things that you will be expected to do as a private chef:
1. You Must Deliver A Great Dining Experience
A private chef creates personalized meals on menus based on guests' preferences and dietary restrictions, sources high-quality ingredients, and handles food preparation and cleaning. 
You must consider allergens, preferences, and restrictions to satisfy everyone. They provide consultations and tastings and suggest wine pairings to enhance the dining experience. 
Home chefs coordinate food, drink, plates, and glasses, setting a beautiful dining table that matches or exceeds a restaurant. Food is prepared, served, and plated while maintaining a clean kitchen for guests to enjoy the rest of the night. 
2. Your Presentation Must Be Tasteful
Private Chefs must place a high priority on appearance while preparing meals, resulting in dishes that are both aesthetically pleasing and visually enticing. 
The dining experience is elevated to new heights by your attention to detail, which includes vibrant garnishes and complex plating methods. 
The total eating experience will be improved by your creative and aesthetically pleasing presentation, which will gratify both taste buds and eyes.
3. You Must Deliver Top-Notch Service
You must be on time if you work as a private chef. Upon hiring a private chef, you will be responsible for managing the kitchen's budget, menu planning, and inventory.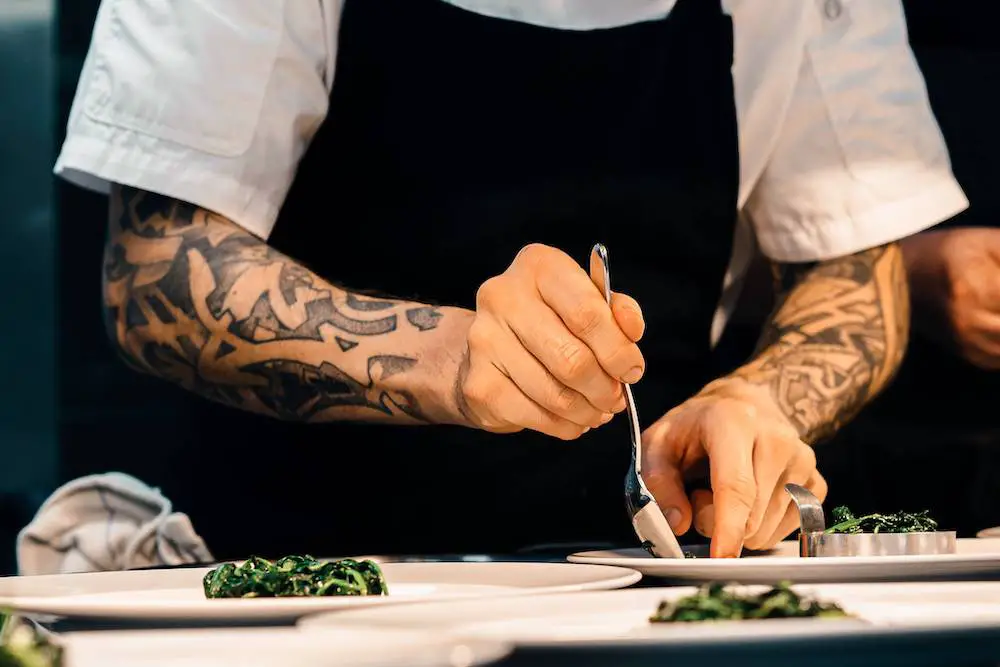 Working closely with qualified nutritionists is essential. Moreover, you must create open lines of contact with your customers to ensure that their dietary needs and limitations are considered while developing menus. 
Also, upholding the utmost professionalism and discretion in all facets of your work as a private chef is essential.
Achieve Success As A Private Chef
Private chefs must handle various issues and duties, including taxes, business licensing, website upkeep, invoicing, scheduling, grocery shopping, heavy lifting, and dish preparation. 
They strive to gather ingredients for each task and acquire wholesale accounts with suppliers. While it may be enjoyable to watch customers and visitors unwind, there are drawbacks. 
Long hours of standing are necessary for this job, and working near hot appliances and sharp objects calls for taking safety precautions. Weekends and holidays are usually included in the workweek.