The contemporary diversity of fonts allows you to choose the most appropriate match for a specific occasion. One of them is the wedding.
So if you're seeking a suitable typeface to decorate the invitation, add the fancy lettering to the wedding dress store website, or anything wedding-related, this article is your savior.
You can use these gorgeous script fonts for wedding invitations, wedding websites, save the date, or table cards.
Best Wedding Fonts
---
The elegance and romanticism of this font will create the right mood for the wedding. Test it to make a stylish invite or a greeting card with accurate calligraphy and beautiful lettering.
Price: Premium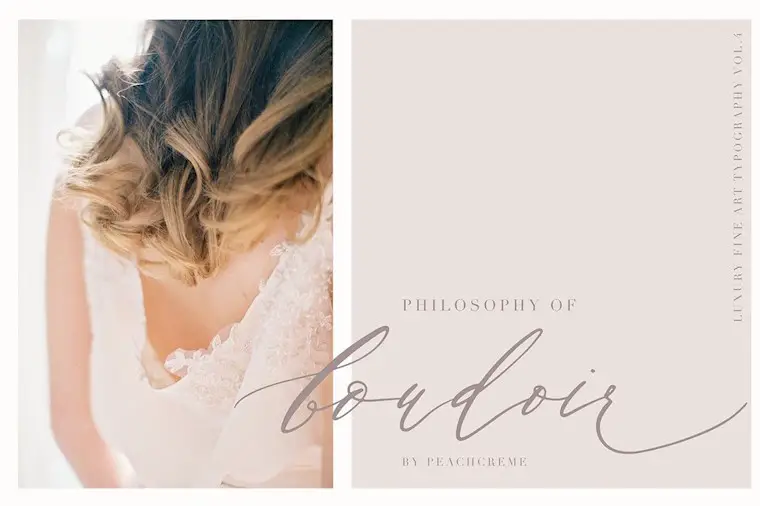 This modern wedding font is multi-functional: you can use it for logos, posters, letters, or blog headings. And that's not the complete list of design goals you can pursue with it — just turn on your fantasy!
Price: Premium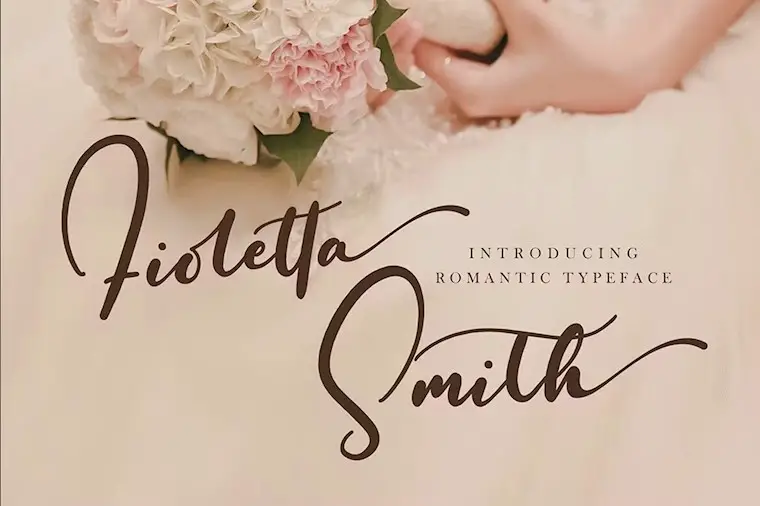 While the majority rely on ink pens for designing the wedding note, you can stand apart from the rest by choosing a watercolor font. Are you craving something special?
Price: Premium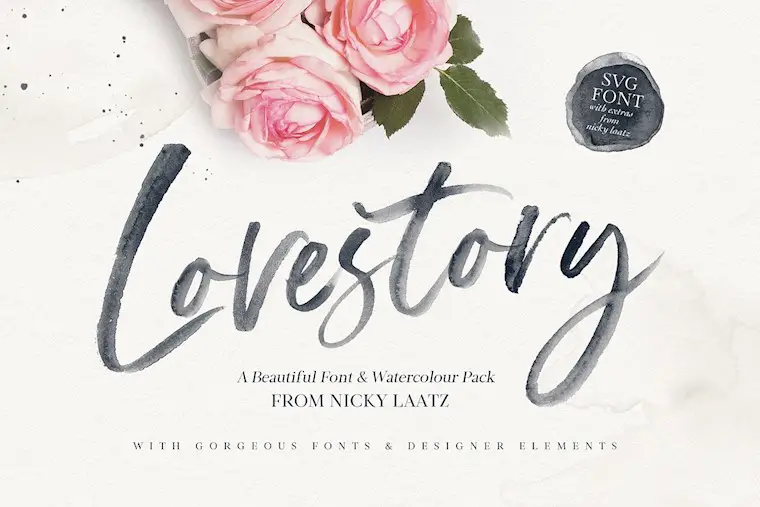 Thin and girly, this font will add color to your wedding presentation. Also, this smooth, rounded aesthetics will look natural on the pages of the female magazine. Try for both!
Price: Premium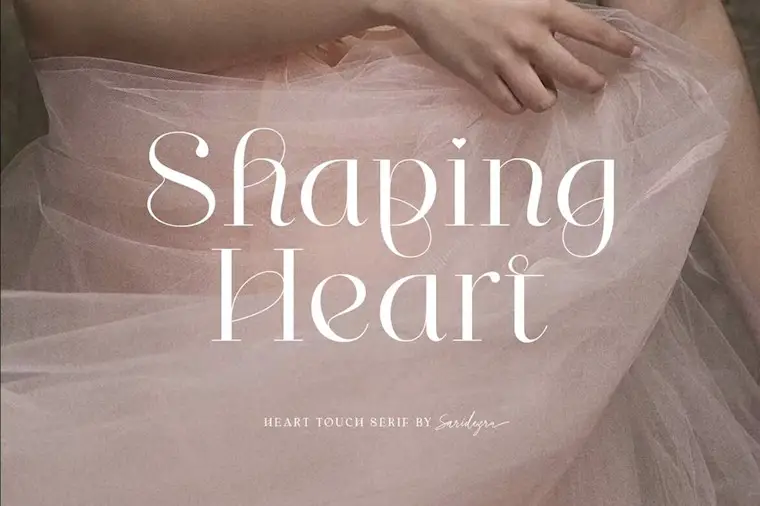 Do you want to find a clean texture font with no embellishment and extra perks? Look closer at California Dreamer! This feminine sans-serif will satisfy your need with confidence.
Price: Premium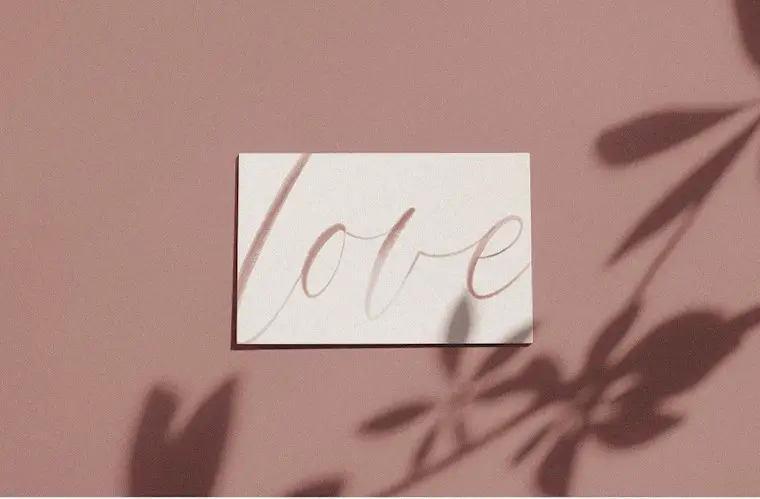 If you search for the vintage design of the wedding card, this font will cheer you up. Its bold lines, italics, and long and curvy tails of letters will set the rhythm.
Price: Free
This fancy brush style is the right fit for your logotype, quotes, or branding pieces. Its neat handwriting won't make the audience indifferent but use it rarely and by purpose.
Price: Free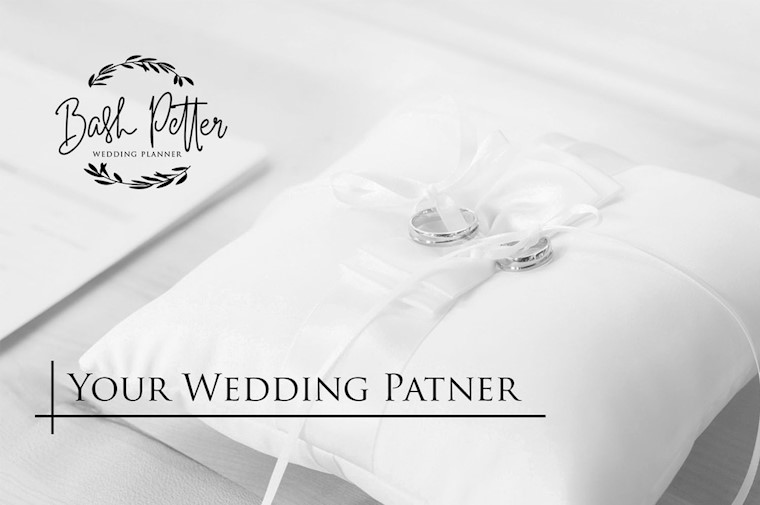 Are swash caps what you need? And do you favor the curly headlines? Then Hallway Wedding Font is the treasure you've looking for so long. Luckily, today is your day!
Price: Free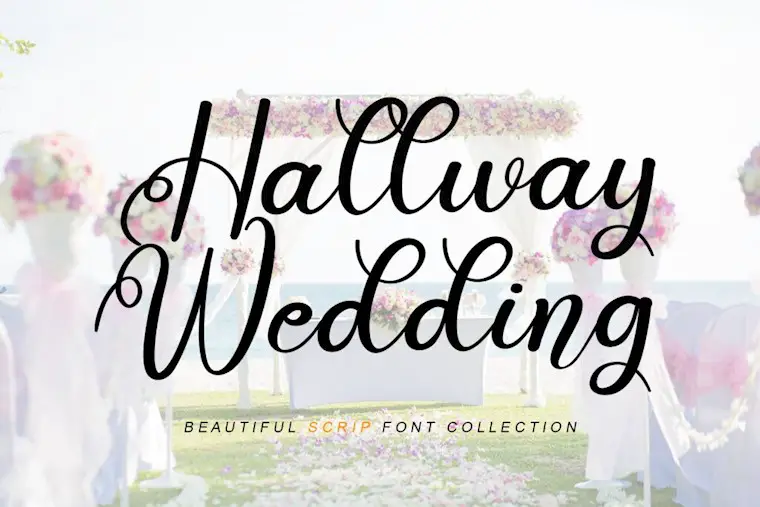 Photo frames, albums, posters, and any other kinds of interior decoration where text is required will look lovely with this font. A heart in the juncture of two words, isn't that cute?
Price: Premium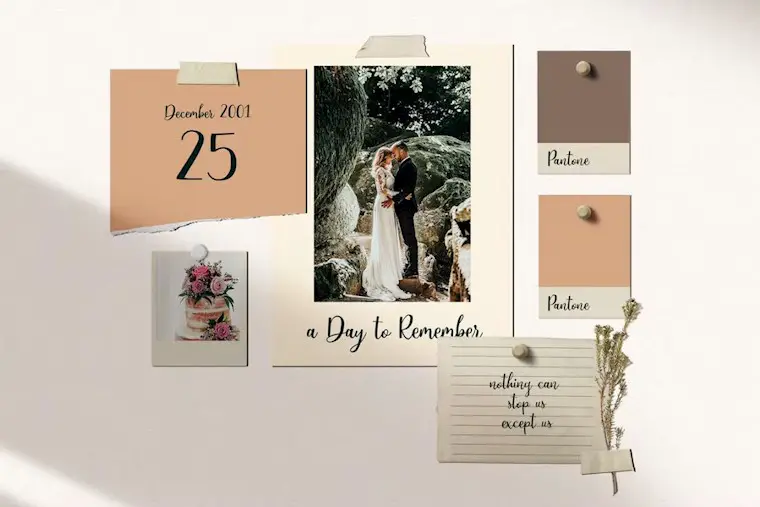 Strict in style and large capital letters, this brush pen is perfect for both a wedding magazine and a jewelry brand. You can also use it safely for cards, posters, and printed brochures.
Price: Free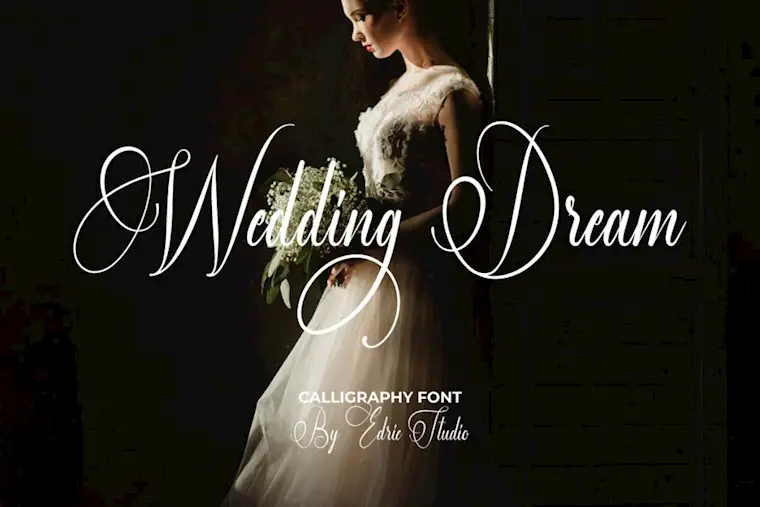 Naughty is the best attribute to characterize this messy hand-written typeface. However, combined with the calm and plain background, this font will turn into a tool of artistic expression.
Price: Premium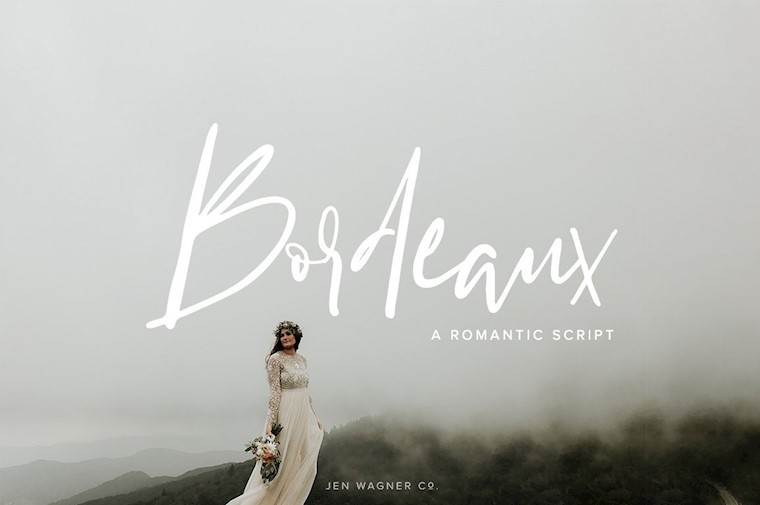 Are you in search of the font that will fit your floral background? Consider Geshana seriously! Its craft silhouette calligraphy will create a long-lasting impression on your viewers.
Price: Premium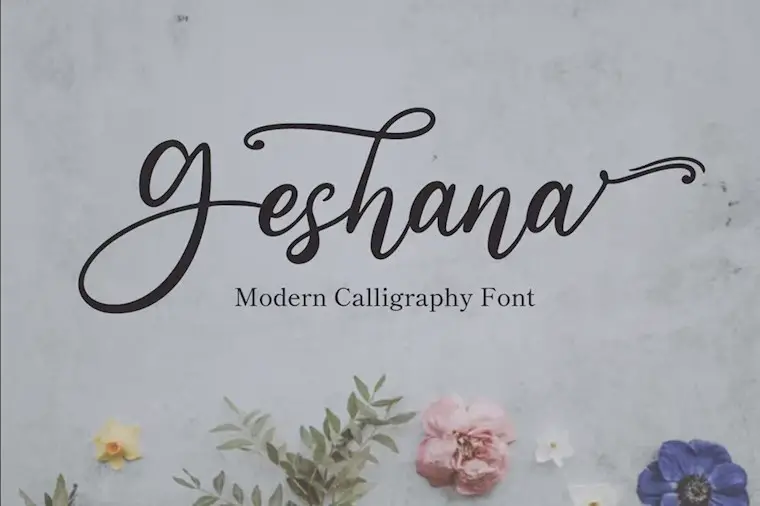 Though it's frequently used as the font for wedding invitations, you can prolong this hottie's life by widening its use cases to fashion logos, website headings, or delicate art objects even outside the wedding topic.
Price: Premium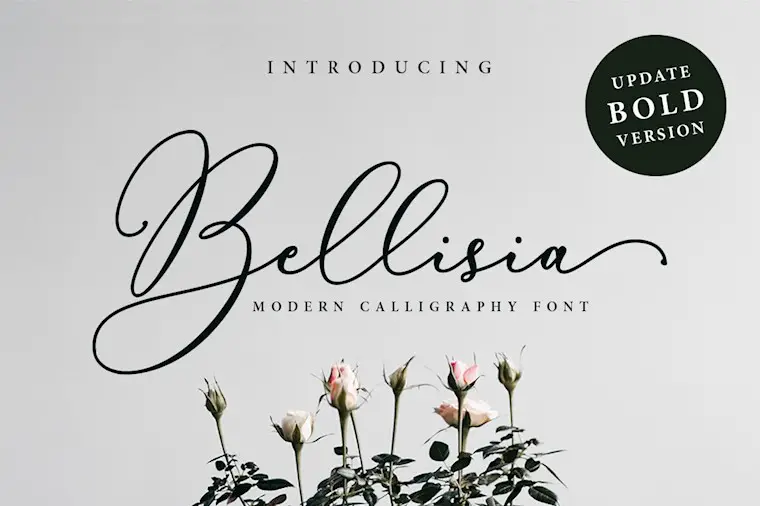 Sick and tired of the plenty of girlish fonts? Can't find anything appropriate for your taste? Breath the new life into your design with Southam Demo Font! It's bold, charismatic, and stylish. It'll suit reserved business cards, cosmetics logos, and more.
Price: Free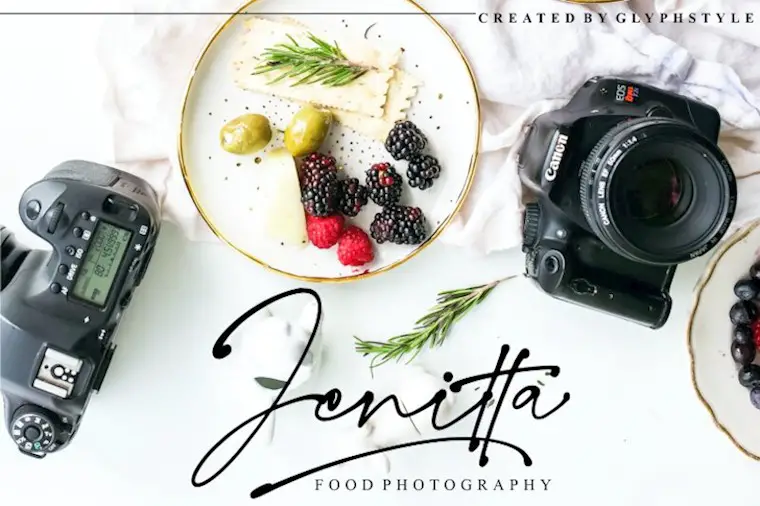 Have you read something written by Dostoevsky? It doesn't matter whether you're familiar with Crime and Punishment or The Idiot. You can become a practitioner of eloquence just by choosing the correct font.
Price: Premium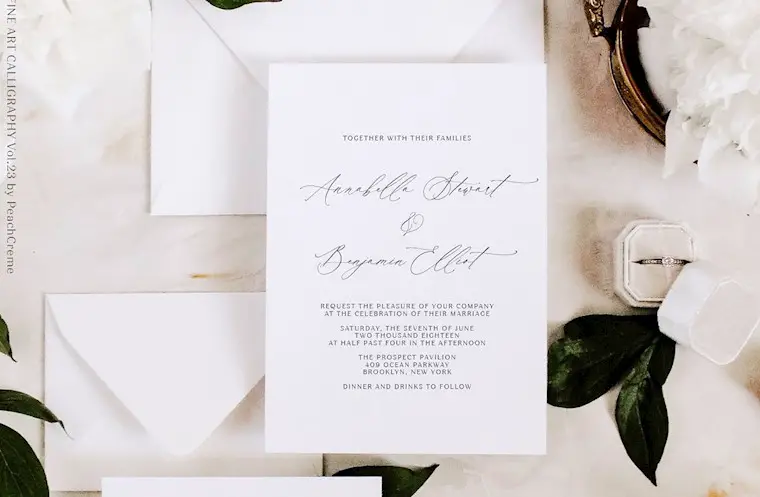 Do you need a lovely, light font for the wedding invitation? This one may become your favorite because of its stylistic sets, extra symbols, and high contrast.
Price: Free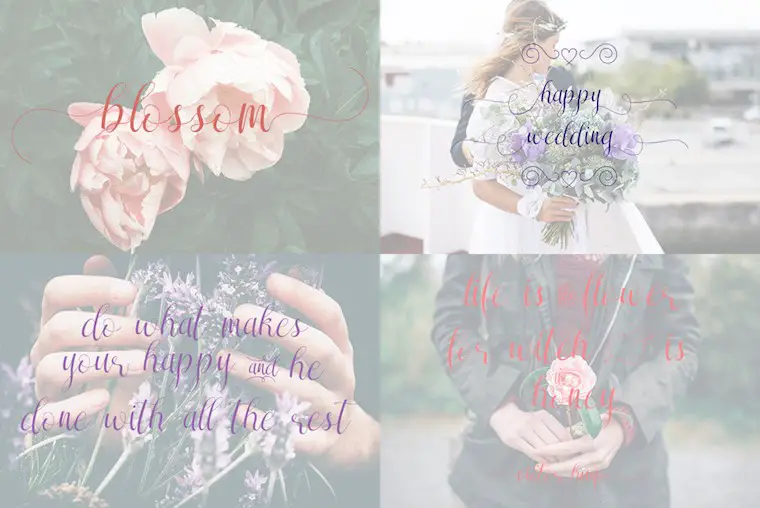 It is another excellent watercolor instance that will turn your design into a juicy cover. As you can control the font's color palette and even set the transition between them, Malina Brush Font can't easily be replaced.
Price: Premium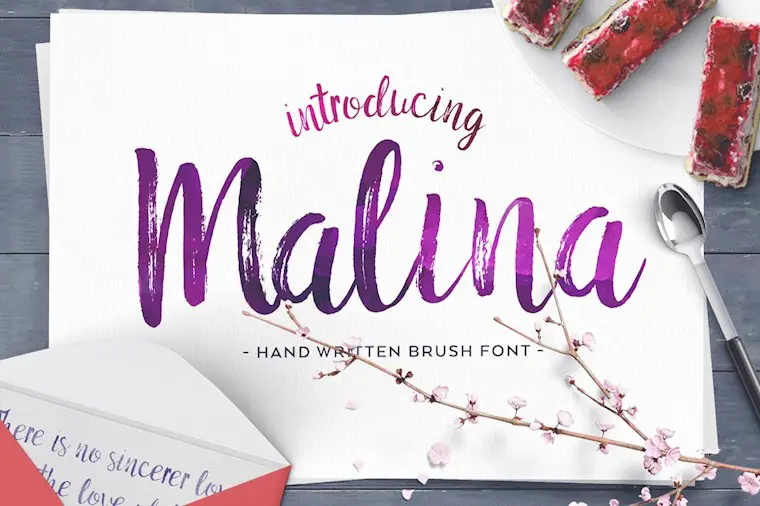 Are you figuring out how to revive your fashionable magazine? The font choice is more critical than it may seem at first glance when it comes to style. Try Diamon Bridge to bring the classics to the branding!
Price: Premium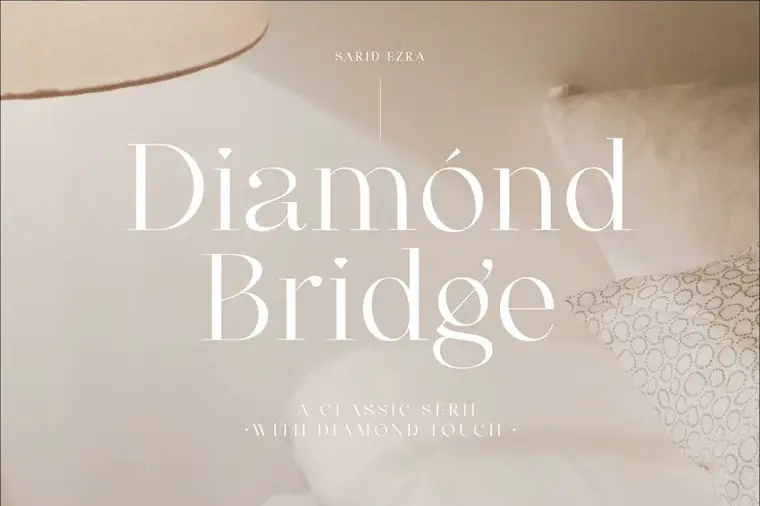 It's not that popular, but it serves its purpose. Thanks to its OpenType features, this Greek script font will make your wedding design stunning with no difference whether you're working on the book cover or the social media quote.
Price: Premium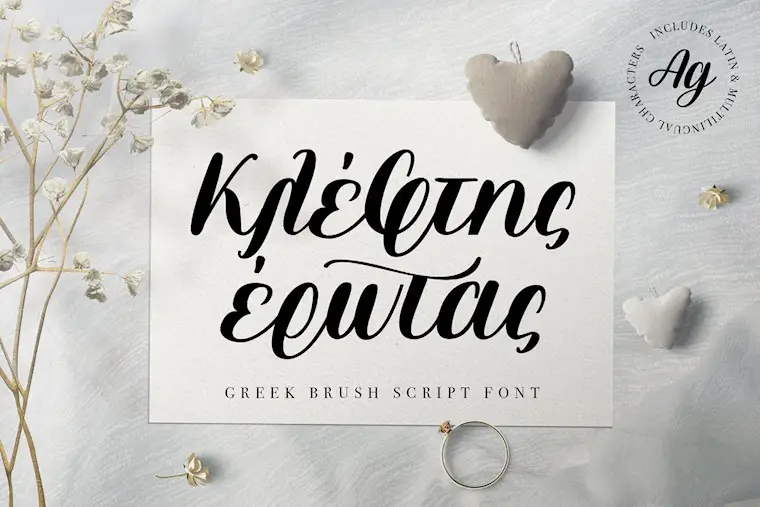 A friendly script font will be an excellent choice for a wedding invitation or table card.
Price: Premium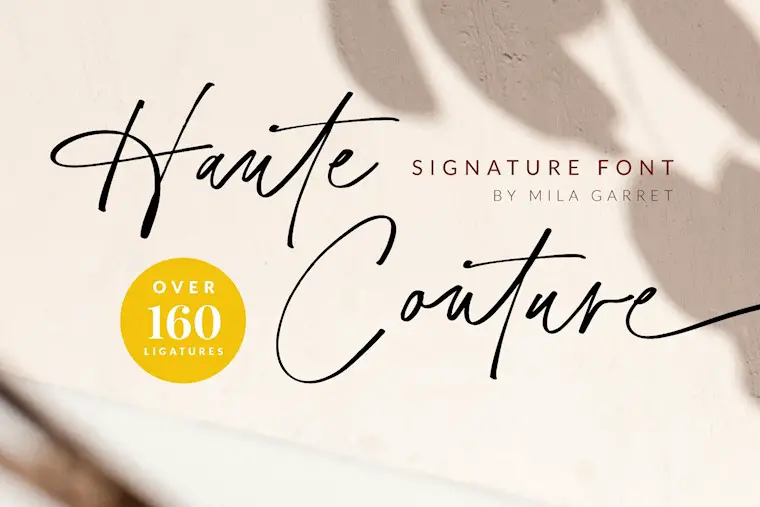 It's almost unimaginable to create a wedding card without the hand-written decoration, right?. So choose Bloom Pretty to write about love!
Price: Premium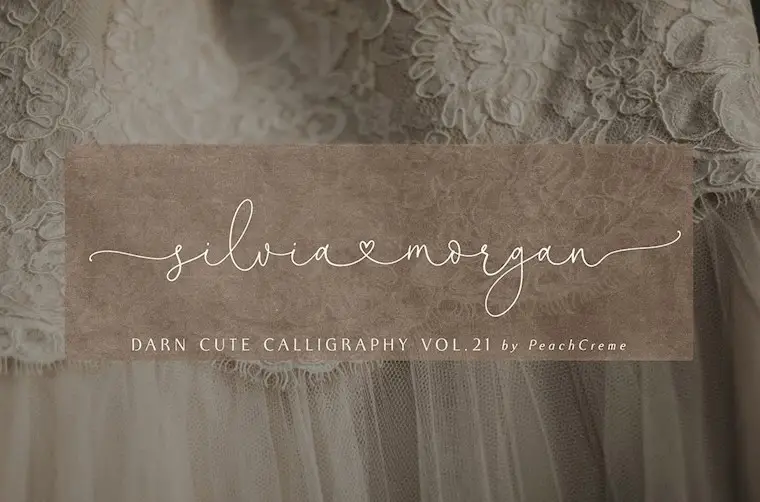 Can you believe that this font is made from a natural pen? Would you like to try your hand at it? Don't hesitate for an instant!
Price: Free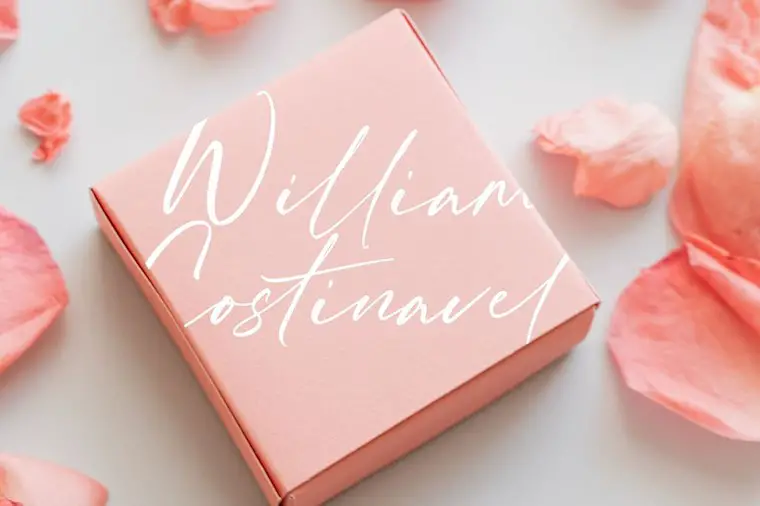 Don't abandon the tradition of using the clean and straightforward serif font if that's what looks good to your eyes! Magnolia is a delicate font right for you.
Price: Premium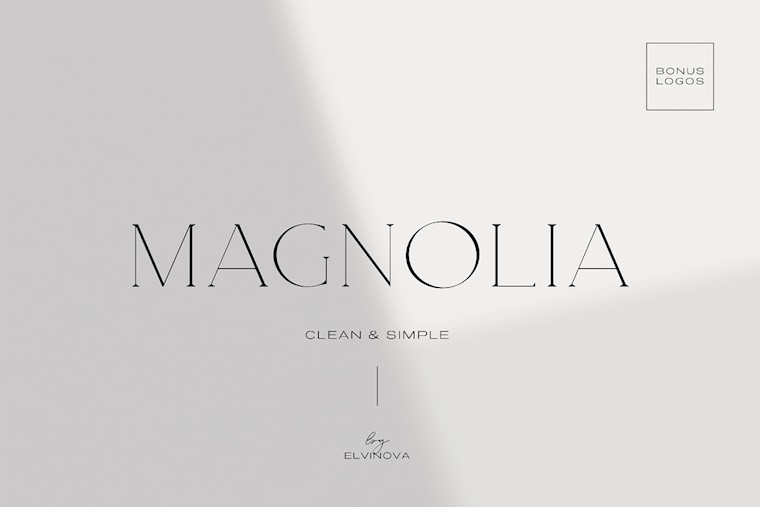 Does floral mean haute couture for you? Then this font is your assistant in conveying the nature connection in design.
Price: Free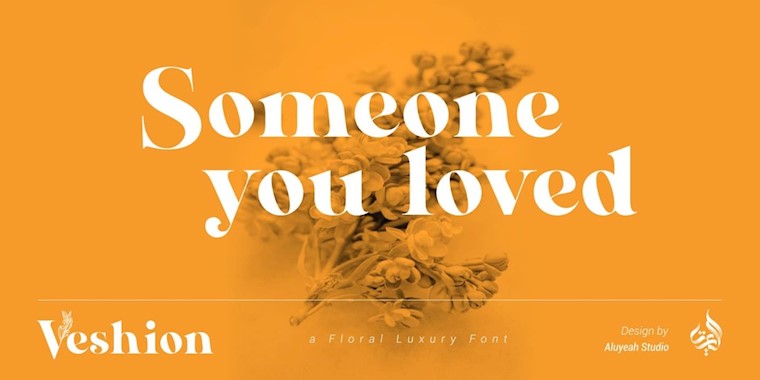 Tell no to italics with Cream Candy! Here's a splendid example of modern calligraphy for wide use.
Price: Premium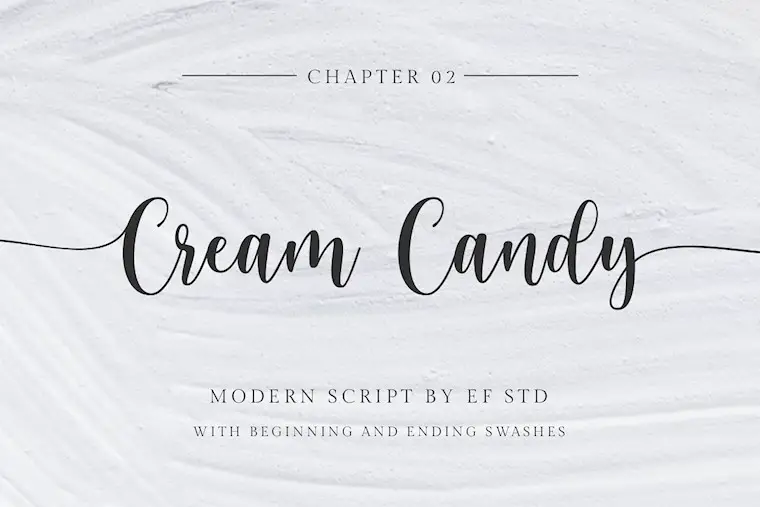 Are swash tails to your liking? And what about the heart on the "i"'? Emphasize your special day with Wedding Paradise Font!
Price: Free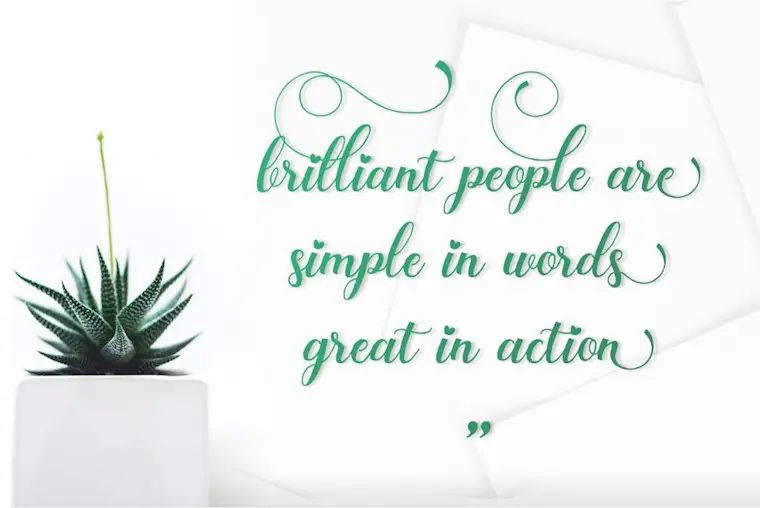 Hey, are you a big fan of the leaf font? Exhale! Your cutie is finally found.
Price: Premium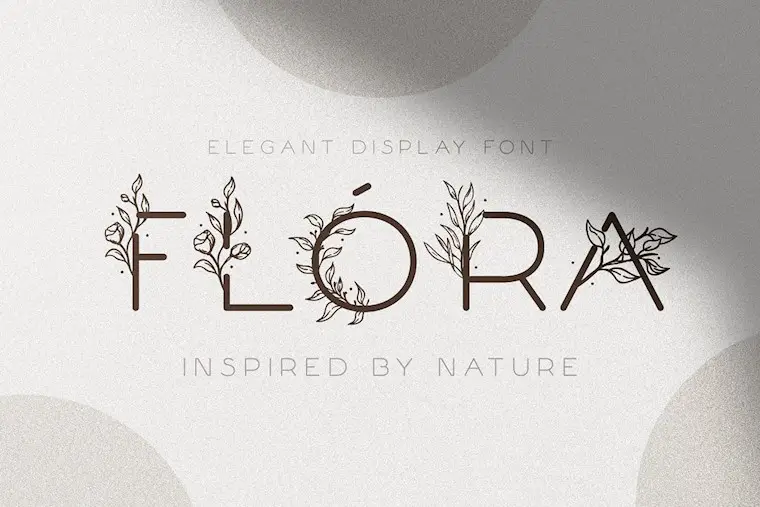 Price: Premium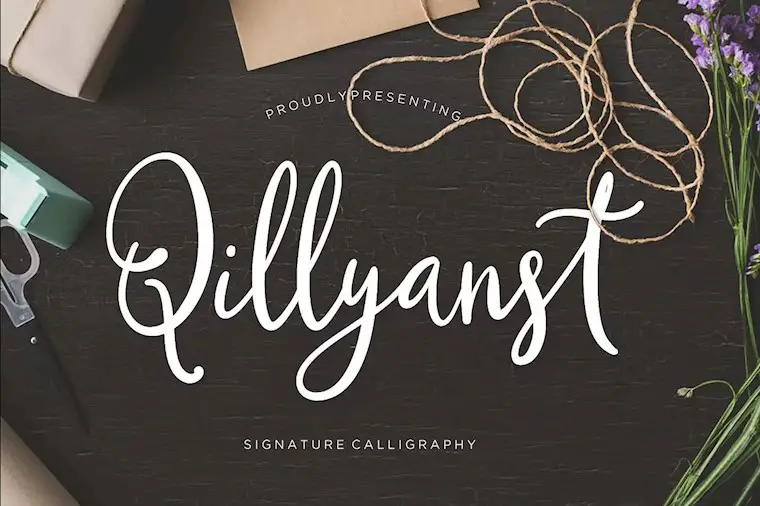 Would you like to make your signature more powerful with a few words written? Catch the keys!
Price: Premium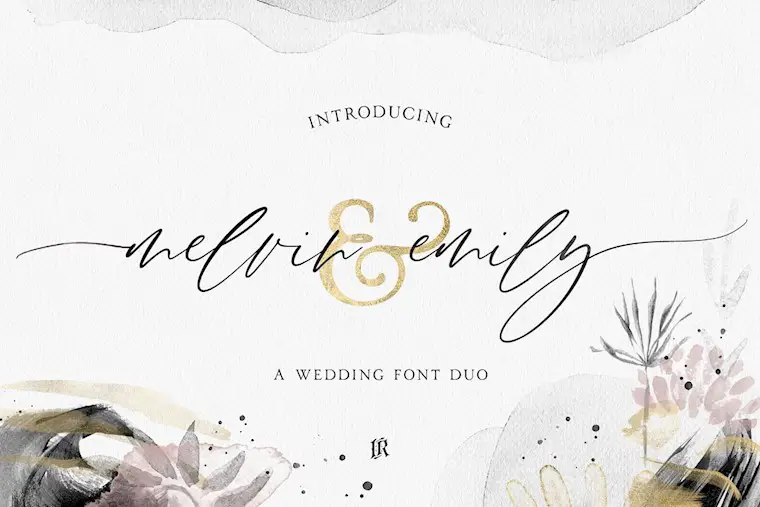 If you're choosy and love handwriting, Melvin and Emily Font Duo can release your pain. Menu, poster, and blog will be happy with it.
Price: Free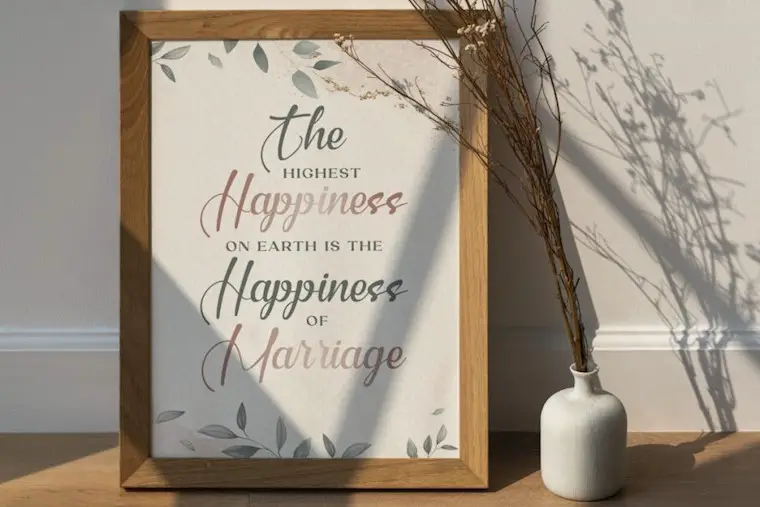 Check and use this font if you're in love with moderate italics, clean calligraphy, and swash tails.
Price: Premium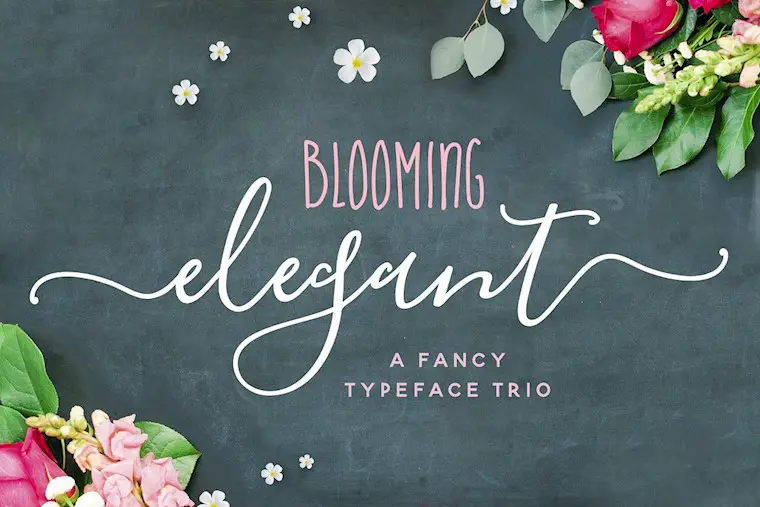 This feminine typeface closes my selection, and I recommend it to those who enjoy the mix of sweet curves and thin and calm letters.
Price: Free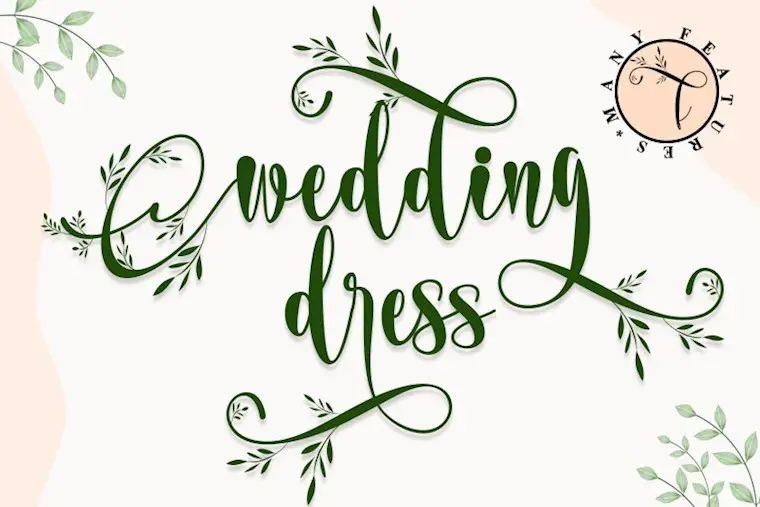 Price: Premium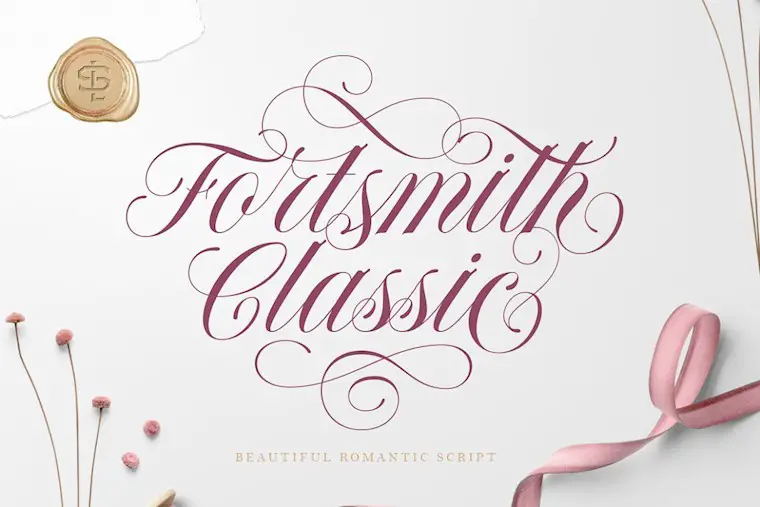 Price: Free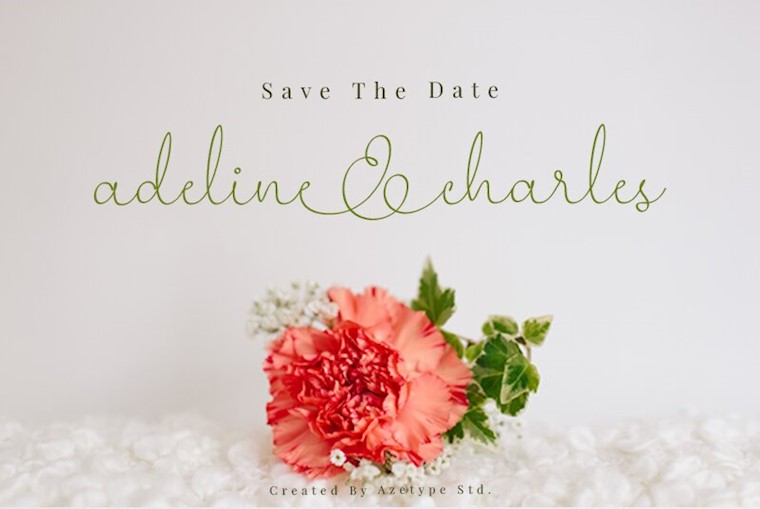 Price: Premium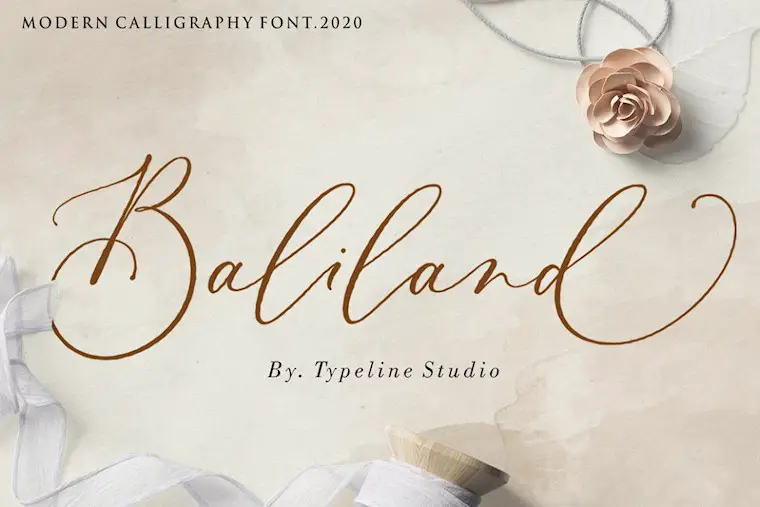 Price: Free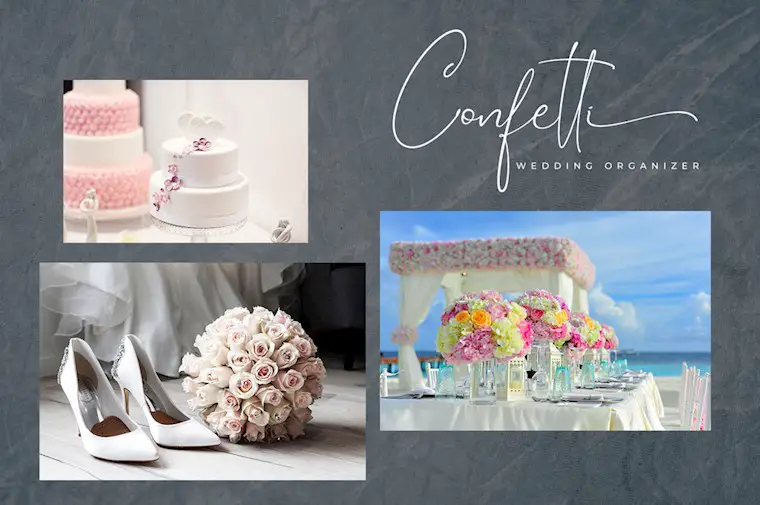 Price: Premium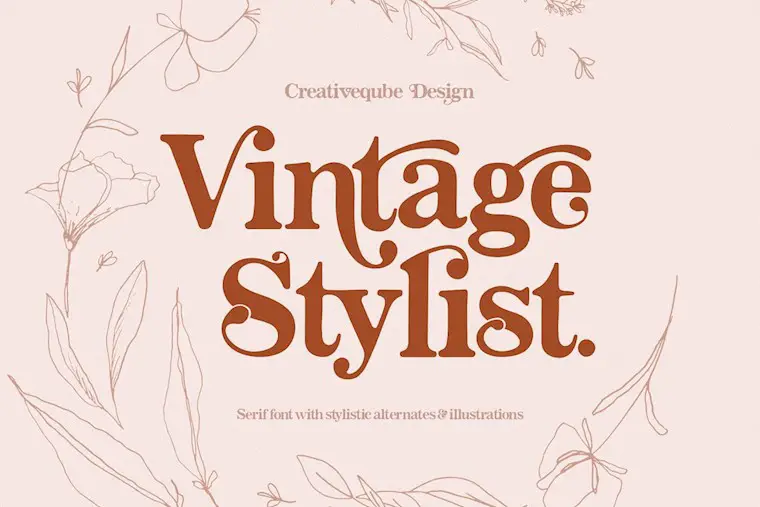 Price: Free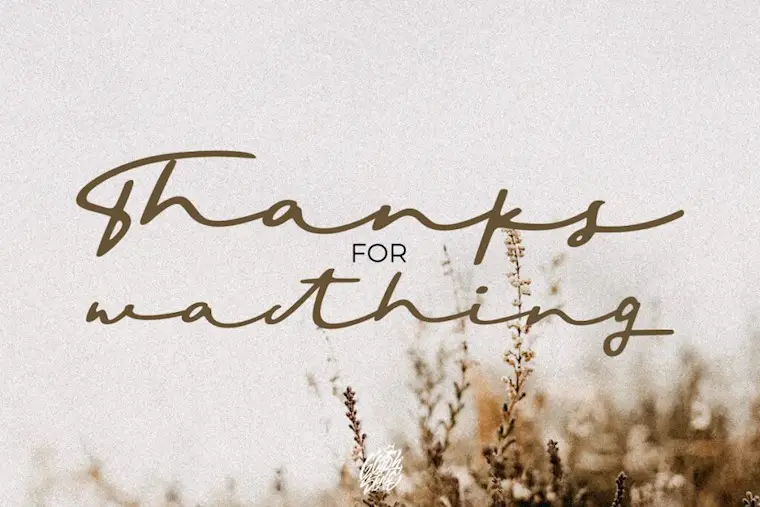 Price: Premium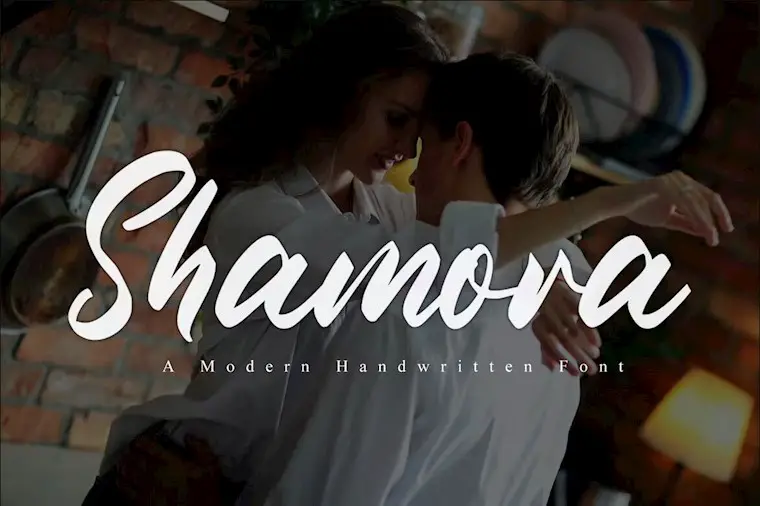 Price: Premium