Online shopping should be fun! And your goal as an online seller is to make the shopping experience smooth and easy. Your customer should not dig through your Shopify store pages trying to find necessary products among irrelevant information. 
If your customers cannot find what they want quickly, they would simply leave your website frustrated. Due to scientists' research, users leave the website in 10-20 seconds; that's why you should do your best to improve the user experience.
Fonts are part of a smooth user experience, and today we will help you choose a perfect font strategy for your Shopify store and share the best Shopify fonts. If you don't have an online shop yet, don't hesitate to start your Shopify store for free.
Why Do Fonts Matter?
As I mentioned, your client's experience should be quick and easy. That's why your potential buyers should not have trouble navigating your site or reading information.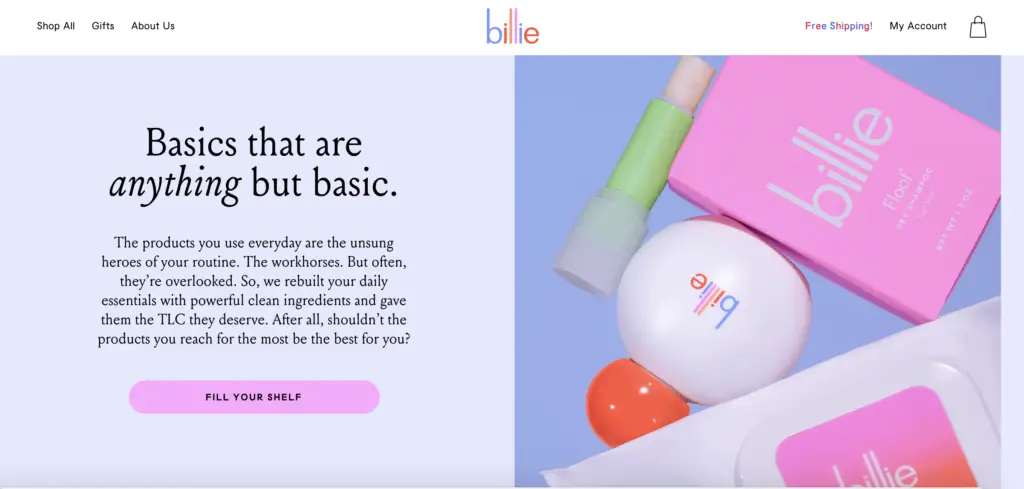 Usable sites minimize interaction costs to keep users focused on the buying process.
Due to nngroup, the interaction cost is the sum of efforts — mental and physical — that the users must deploy in interacting with a site to reach their goals.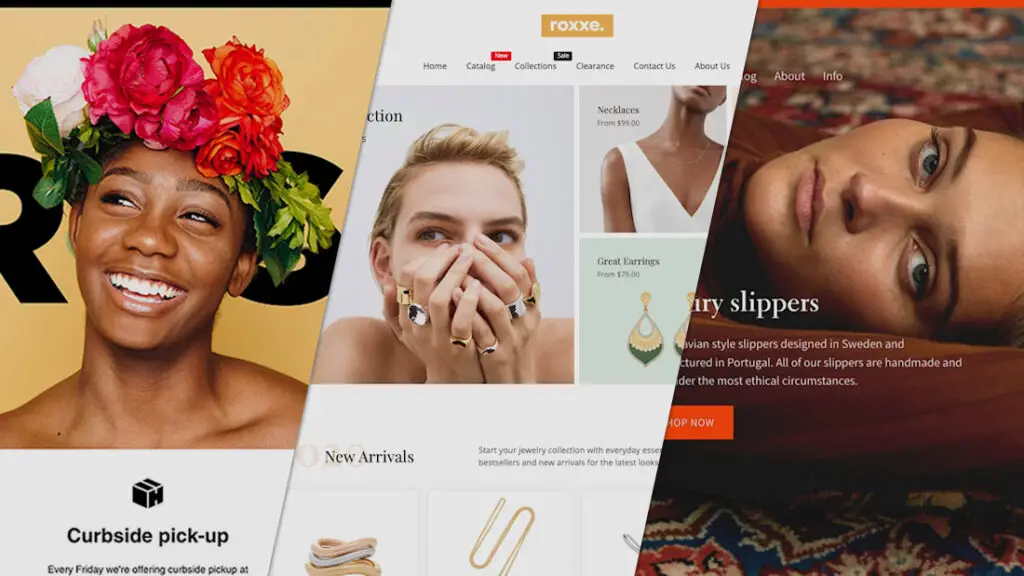 It would help if you made interaction cost minimal; that means less scrolling, reading, and looking around. Proper fonts can help this mission by making your message visible, easy to read and understand.  
Since most internet users don't read sites as they read books (line by line), they instead scan the web pages. That's why every word on a page matters. Here is why fonts are dramatically necessary. Pleasing fonts can help readers to read and understand information, stay on the page longer, and, as a result, buy products at your store.
What Font is the Most Pleasing to the Eye?
Many found Helvetica the best font ever created. It's a simple, sans-serif font that is easy to read on a screen. That's why Helvetica is commonly used on graphic design, logos, and websites these days.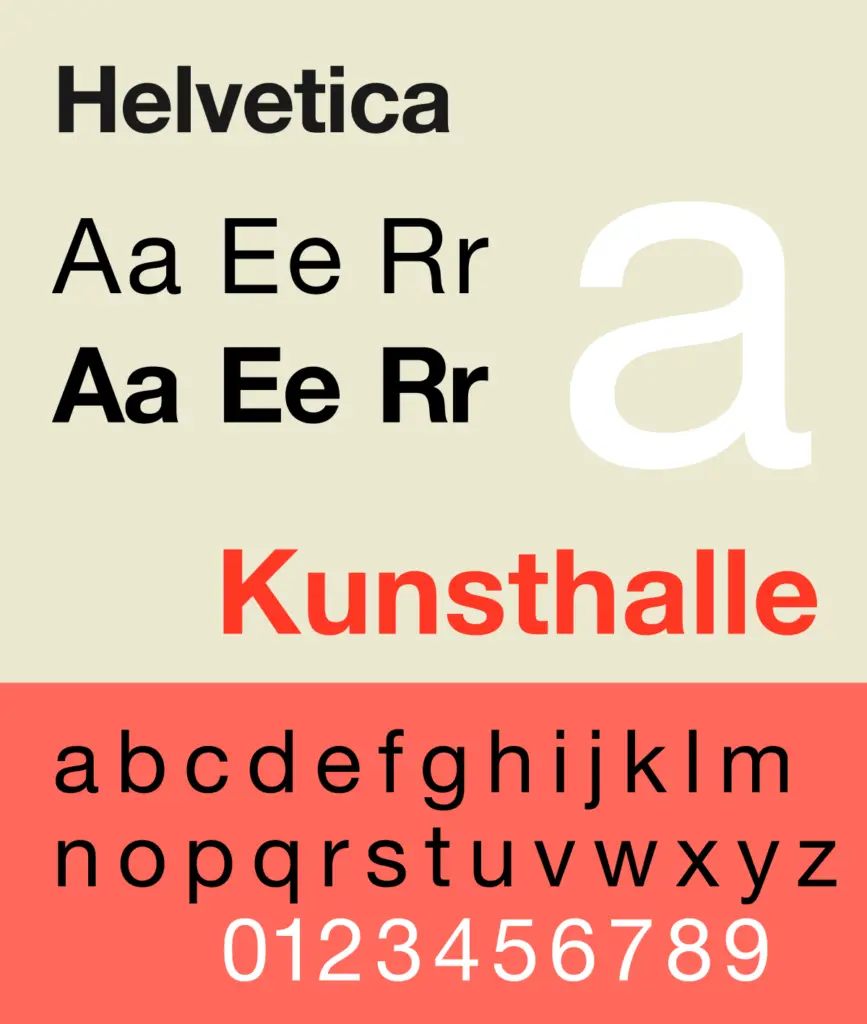 Sans serif fonts are easier to read on the screen, even in smaller sizes than serif fonts. Serif fonts are mostly used in newspapers and books. Moreover, Helvetica is a simple, clean, elegant font suitable for any design. It can be easily paired with any handwriting, decorative, or calligraphy font.
Read also: 12 Best Print On Demand Apps For Shopify
Many sans serif fonts are popular on the web, such as Roboto, Avenir, Verdana, Arial, and Calibri. These fonts are an excellent choice for e-commerce websites and titles and headlines. Let's get a closer look at the best fonts for Shopify stores.
10 Best Shopify Fonts for a Store
Below you'll find the best minimalist fonts for your Shopify store. While it's easy to get carried away by font variety on the web, we decided to make this task easier for you and collected the top 10 best fonts. All of them will be suitable for an online store of any type. 
1. Verdana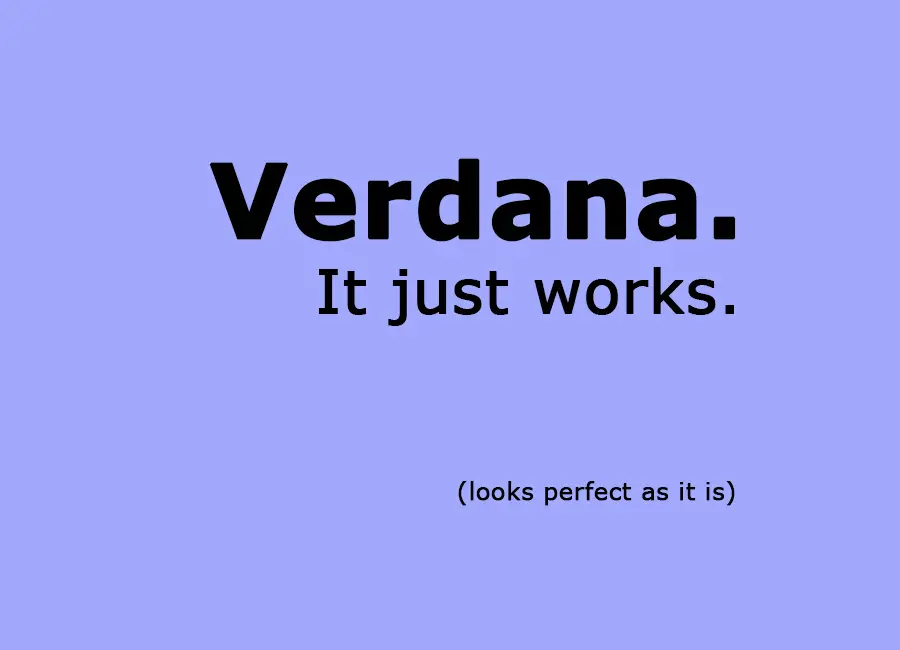 Verdana is a clean sans serif font that is claimed by many designers as an actual web font. The letters are wide-spaced yet straightforward, which makes it easier to read this font on the screens.
2. Roboto Regular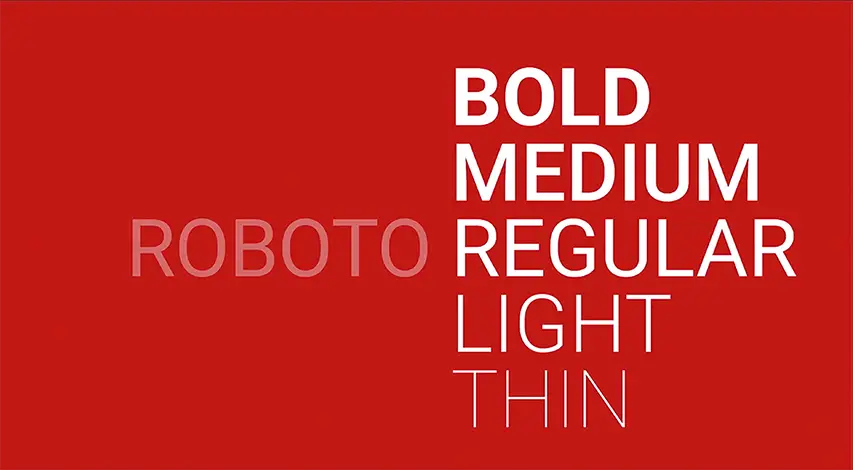 Roboto Regular is a lightweight geometric font that will be suitable for almost any design. You can easily pair it with decorative script font or traditional serif type. 
3. Open Sans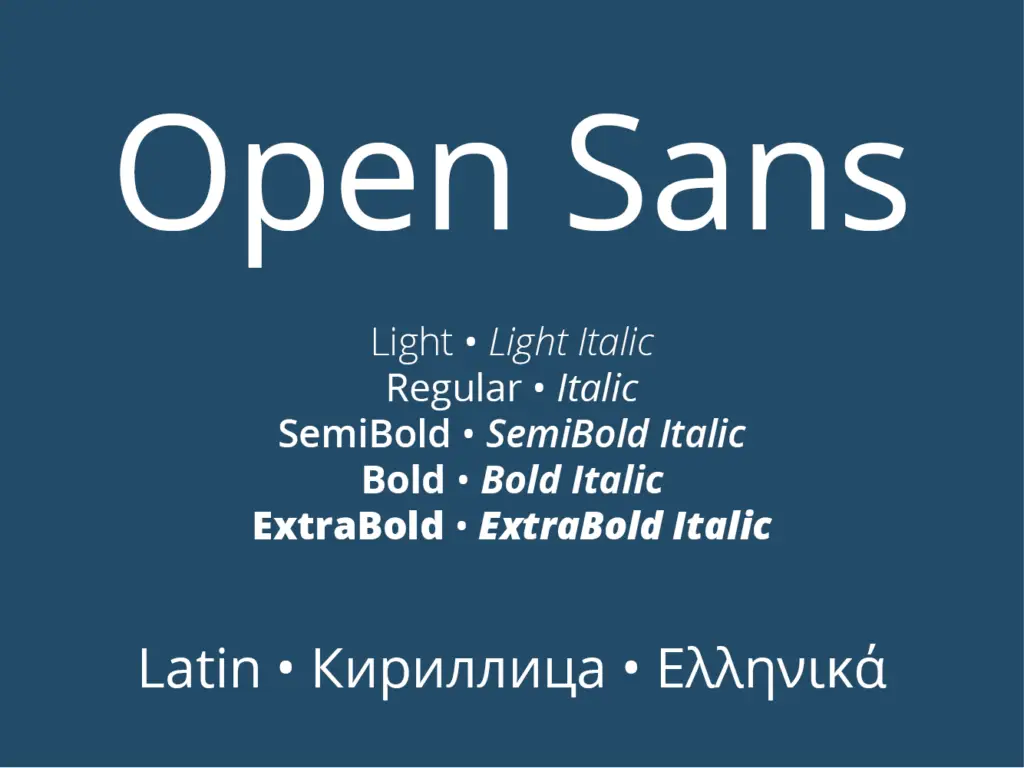 Open Sans is another minimalist font that will go well with any decorative or script font. A combination of any calligraphy font and Open Sans will be a winning match for jewelry or handmade items. It's one of the best choices for a Shopify store.
4. Cabin Font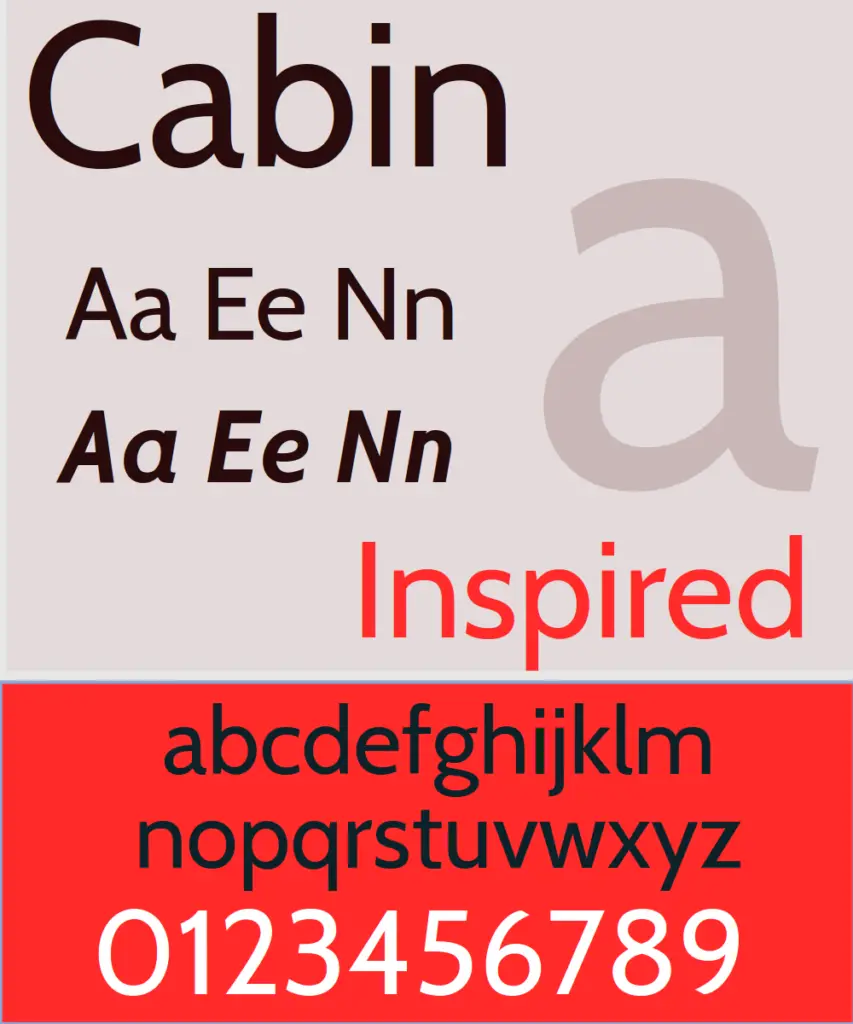 Cabin is similar to Open Sans and Lato, but it has its unique personality that makes this font very memorable. 
5. Courier Font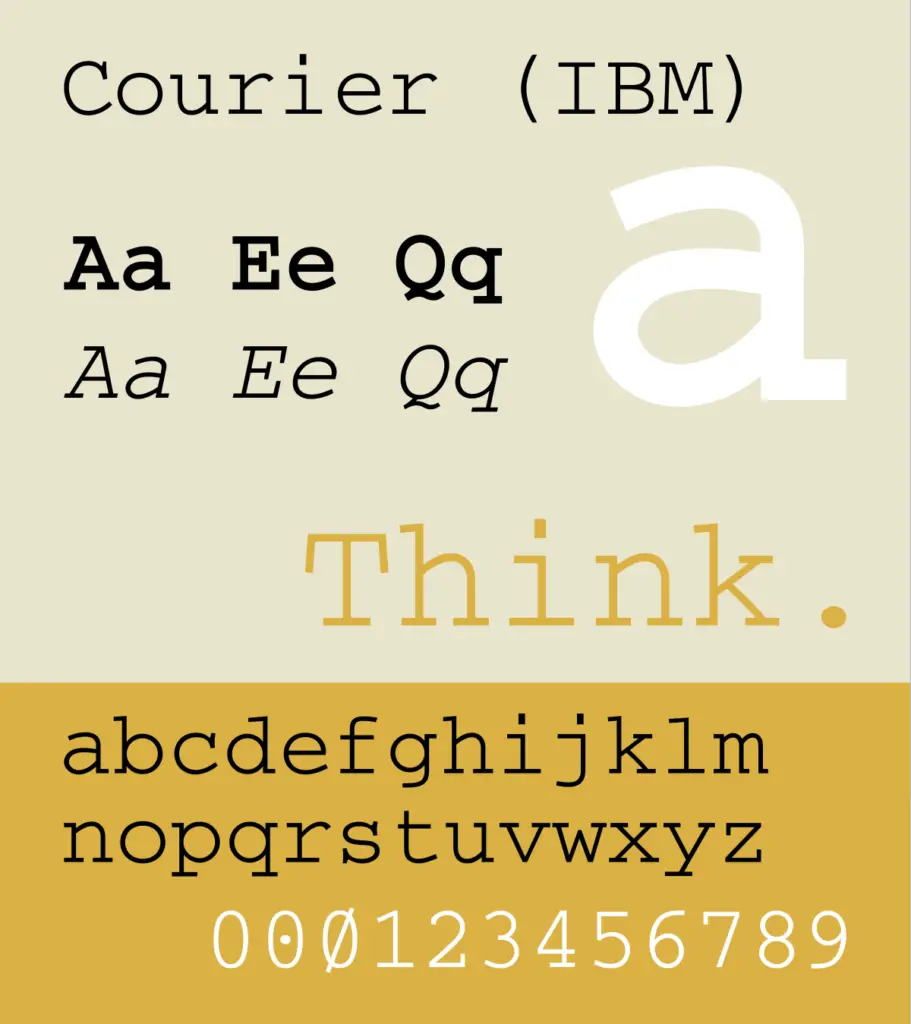 Courier is an old font that has been around for ages. It was used for the first time by IBM typewriters. All the letters are equally spaced. That's why the font is readable on the smallest screens.
6. Palatino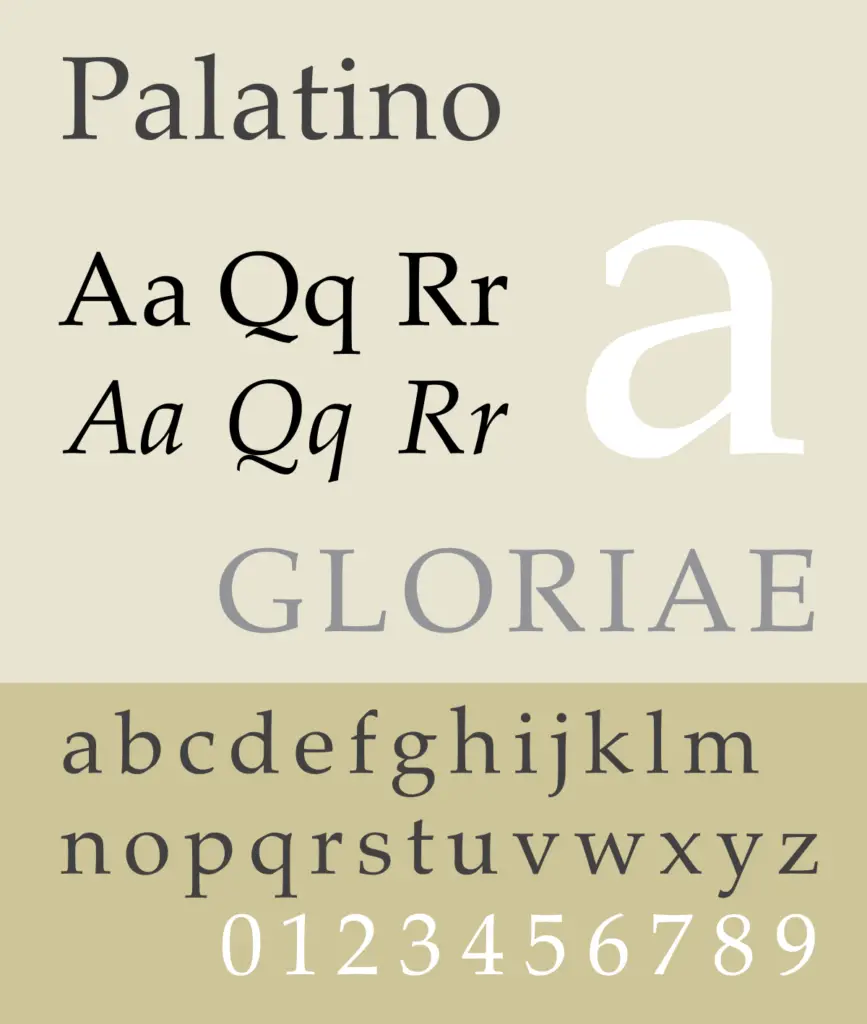 Palatino is an old serif typeface that dates from the 14th century. The version of this font we know today appeared in 1949. Traditionally this type is used for titles and print ads.
7. Lato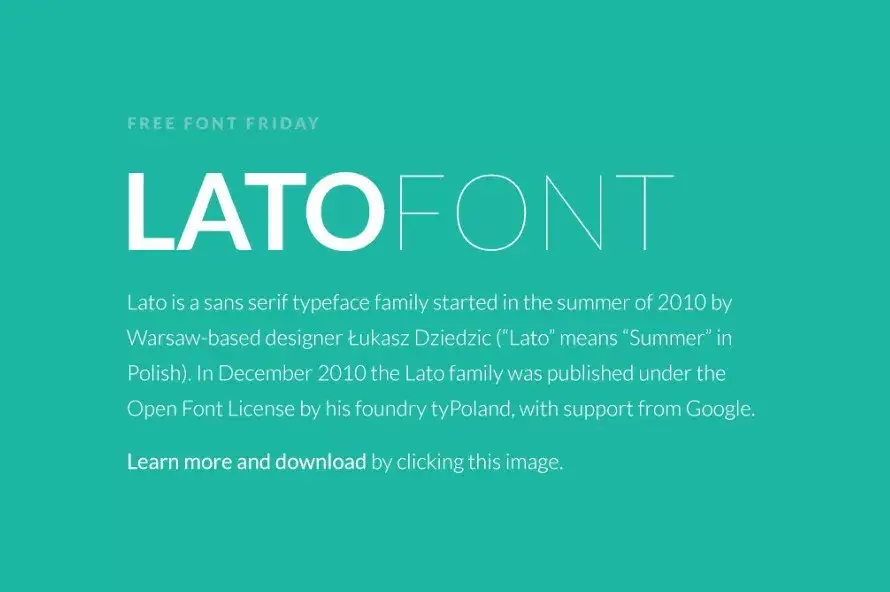 Lato is one of my favorite sans serif minimalist fonts ever! A quick tip: you can combine Lato Light with bigger Lato Regular and get a stunningly sleek look for your online shop!
8. Montserrat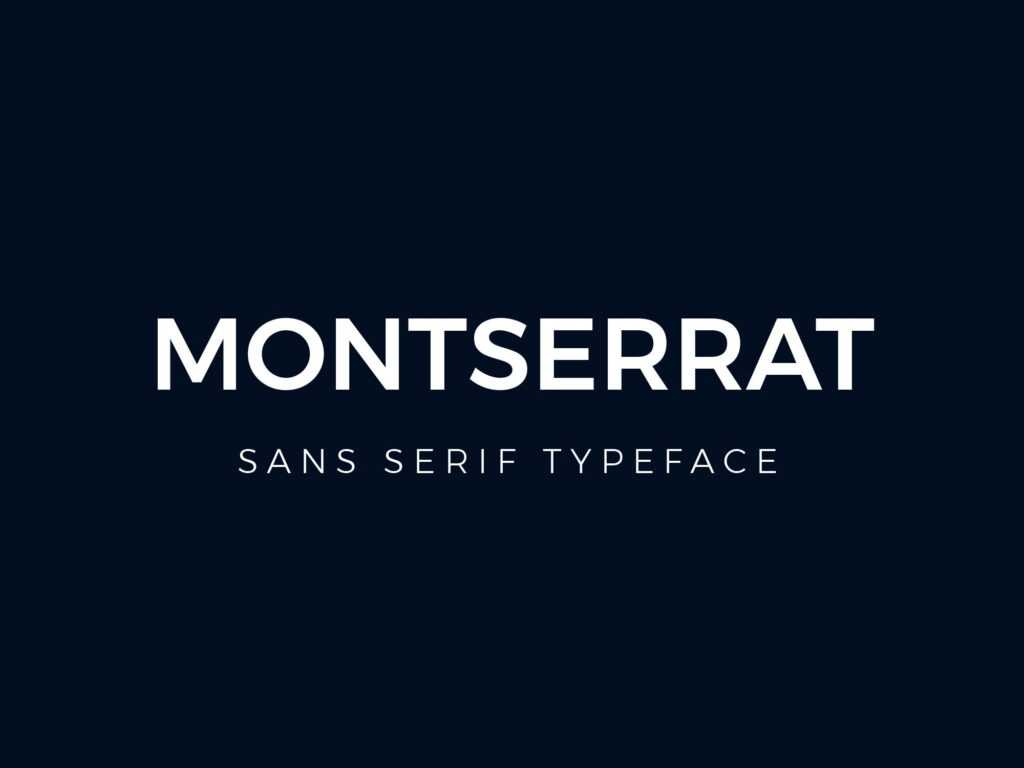 Montserrat is a lightweight font that will work better for body text. You can easily pair it with a creative Playfair Display. 
9. Oswald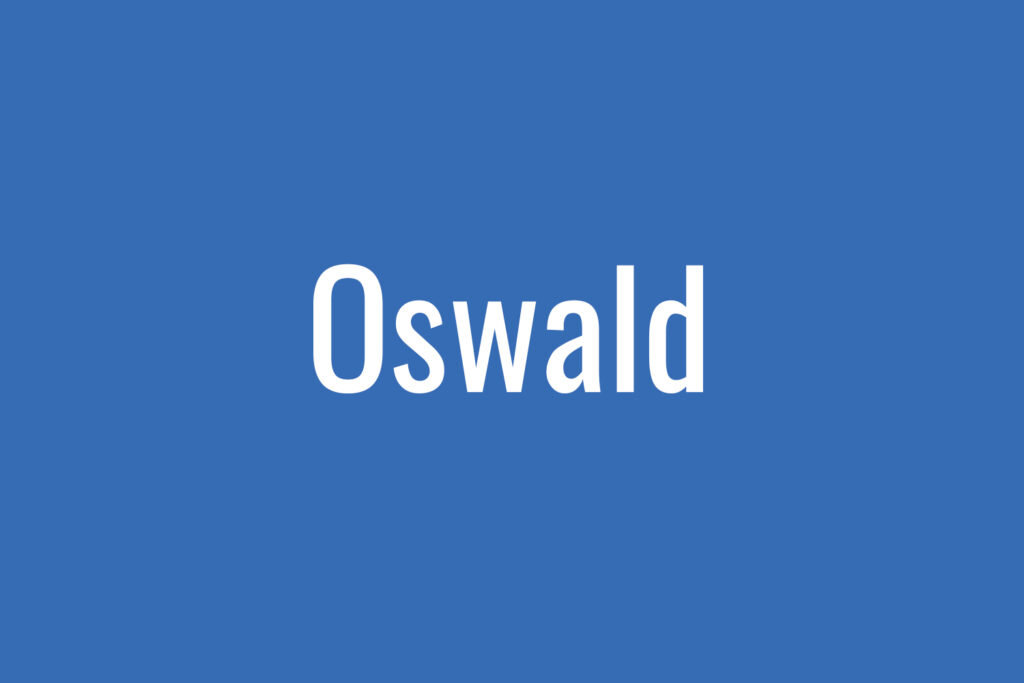 Oswald is one of the most popular and commonly used fonts on the web. You can use it for all types of headers and titles. If you set Oswald in all caps, it will be a perfect attention-grabbing trick.
10. Playfair Display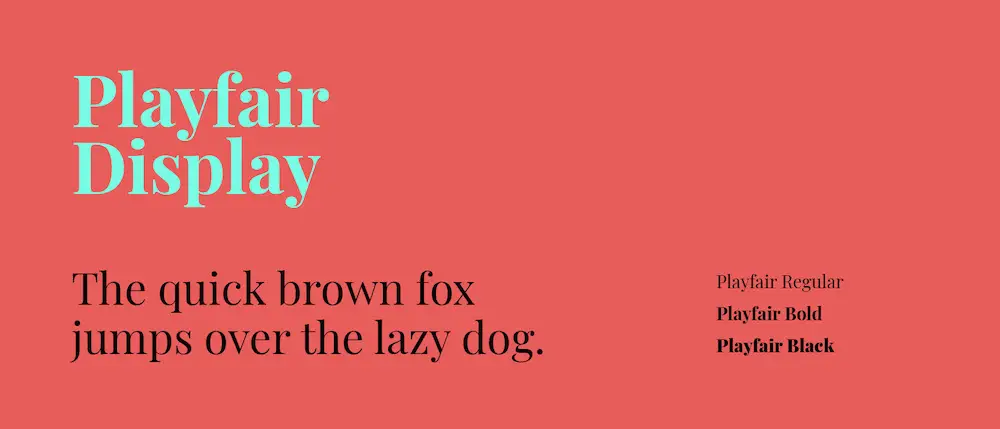 Playfair Display is a creative decorative font with beautiful curves and rounded shapes. It looks great when it's italicized. 
5 Best Font Pairings for an Online Shop
As you know, there are a few types of fonts, such as serif, sans serif, slab serif, and script fonts. Sans serif and serif fonts look amazing together as well as serif and script fonts. 
The best tip for font combination is to pair bold decorative fonts with some clean, minimalist typefaces. Below you'll find the best winning combinations of fonts for your Shopify store.
1. Playfair + Sophia Pro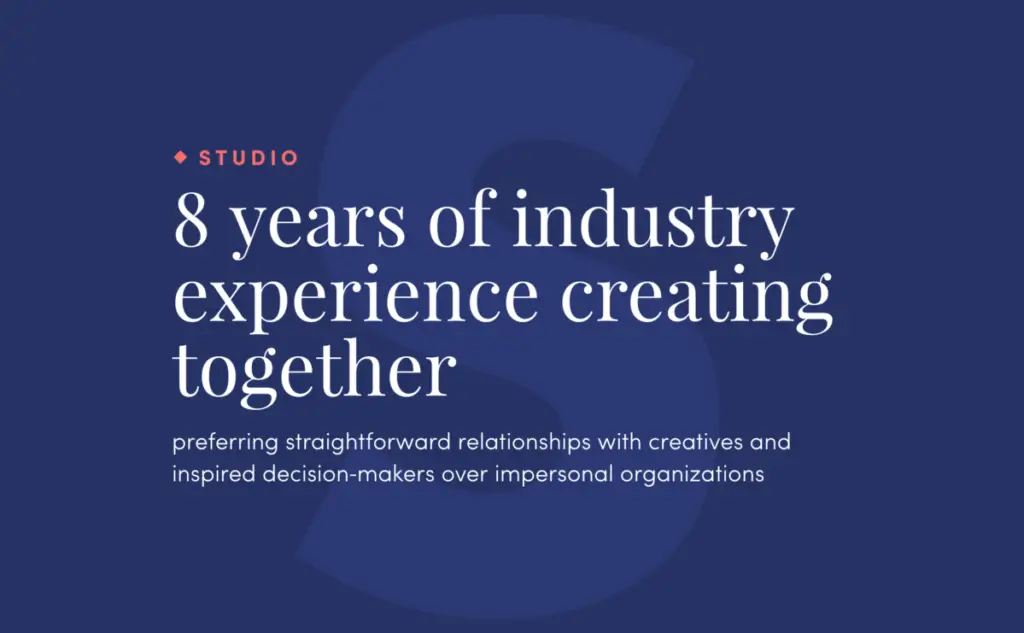 Sophia Pro is a premium minimalist serif font that goes perfectly with any decorative typeface. Since Playfair Display is a bold sans serif font, it will be an excellent choice for headers and titles. Giant bold Playfair font pairs are great with clean and straightforward Sophia Pro. 
Also, Sophia Pro goes well with Open Sans, Canada Type Gibson, Brandon Grotesque, Proxima Nova, Martel, and Rogliano. 
2. Abril Fatface + Open Sans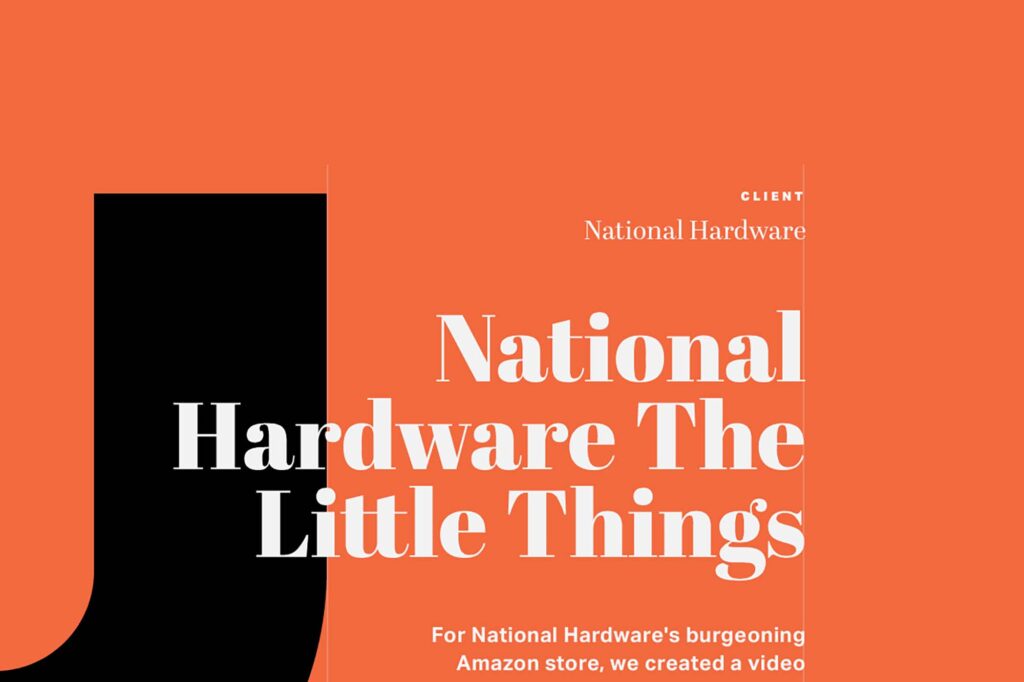 Abril Fatface font is an elegant font inspired by 19th-century European advertising posters. Pairing it with lightweight, clear, and well-spaced Open Sans is an excellent choice for any online store.
3. Crimson Text + Work Sans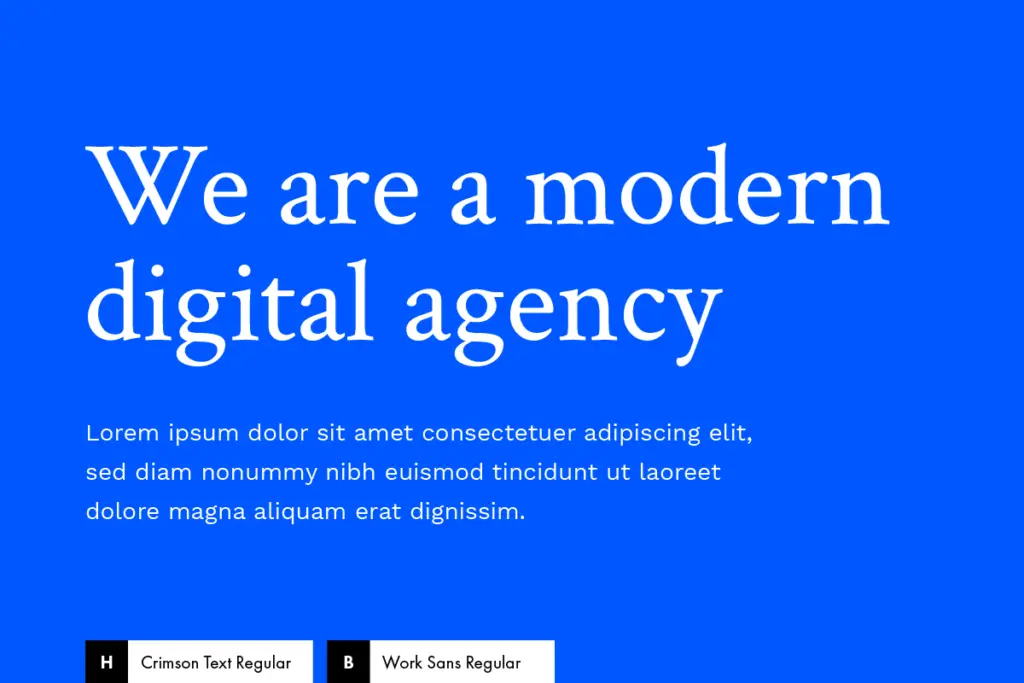 Work Sans is another well spaced, clean font that is a great choice for body text. At the same time, Crimson Text is a bold serif font created for book production. This combo is designed for you if you are looking for both elegance and contemporary.
4. Canela + Karla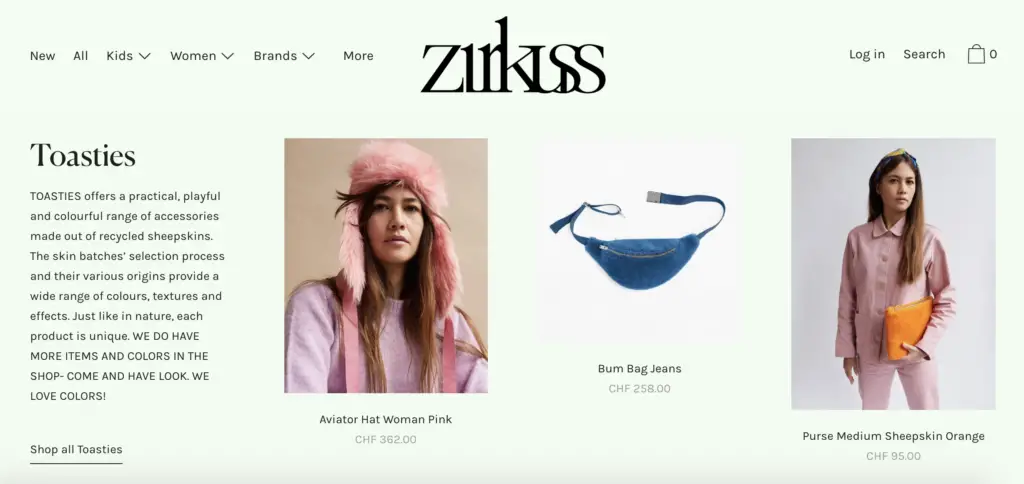 Canela is a display font designed by Miguel Reyes in 2016. It was inspired by William Caslon's display faces that are neither serif nor sans serif font. Karla is an open-source sans serif font with wide spacing. It works perfectly for body text, just like in the image above.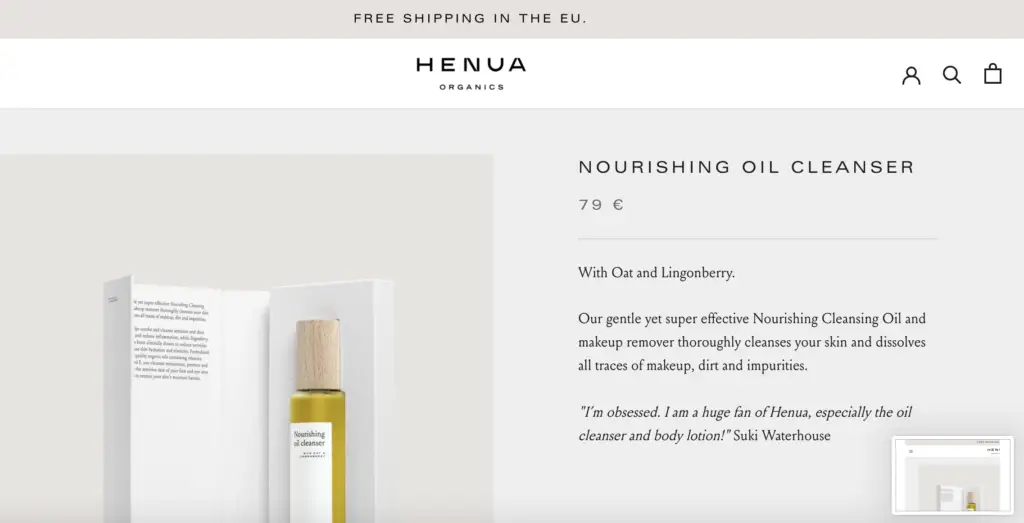 Here is another creative font combination for your Shopify store. Centabel Book is a serif typeface designed by Matthieu Cortat. It goes from a 19th-century inscriptional face. Trade Gothic is a sans serif font created in 1948. 
It was quite popular in books, magazines, and brochures. They look amazing together on a website; see yourself.
How to change the font in your Shopify store
Click on the 'Online Store' under 'Sales Channels' in the main menu.
Click the' Themes' link, then the 'Customize' button. It will open the customize mode of your shop.
3. Then navigate to the 'Theme settings' from the left menu in the Customize mode.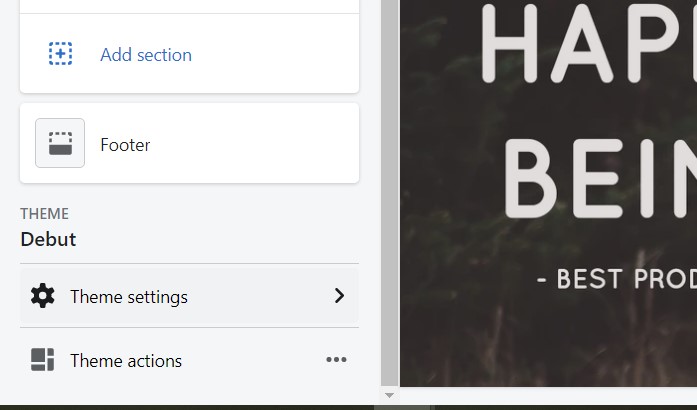 4. Go to the 'Typography' menu item.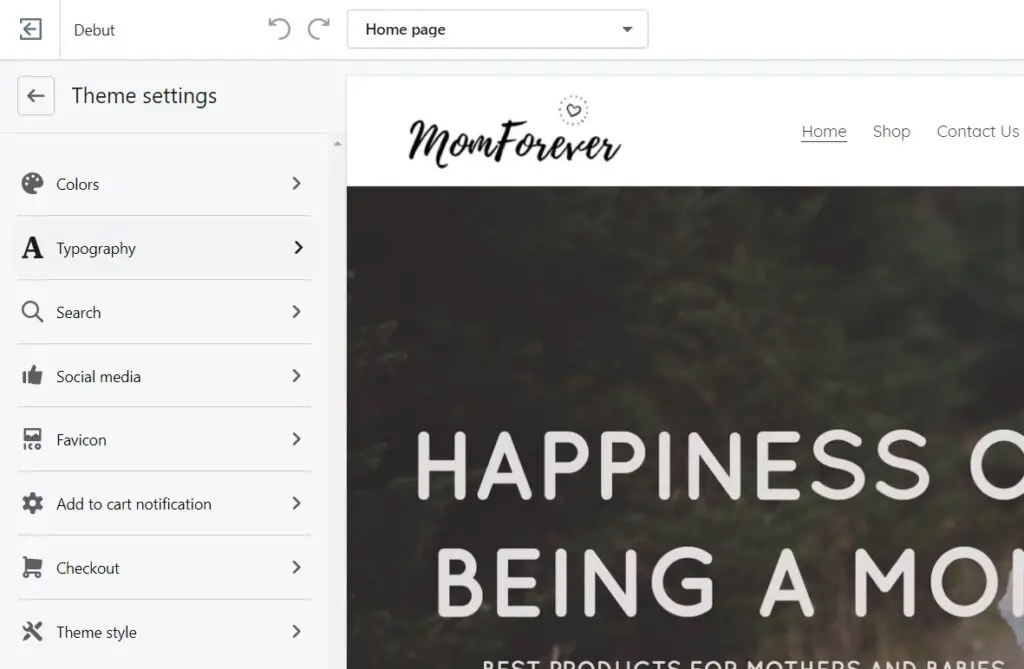 5. There you can change your headings and buttons font, but also the main body text font. Click 'Change', choose your needed font and don't forget to save you changes!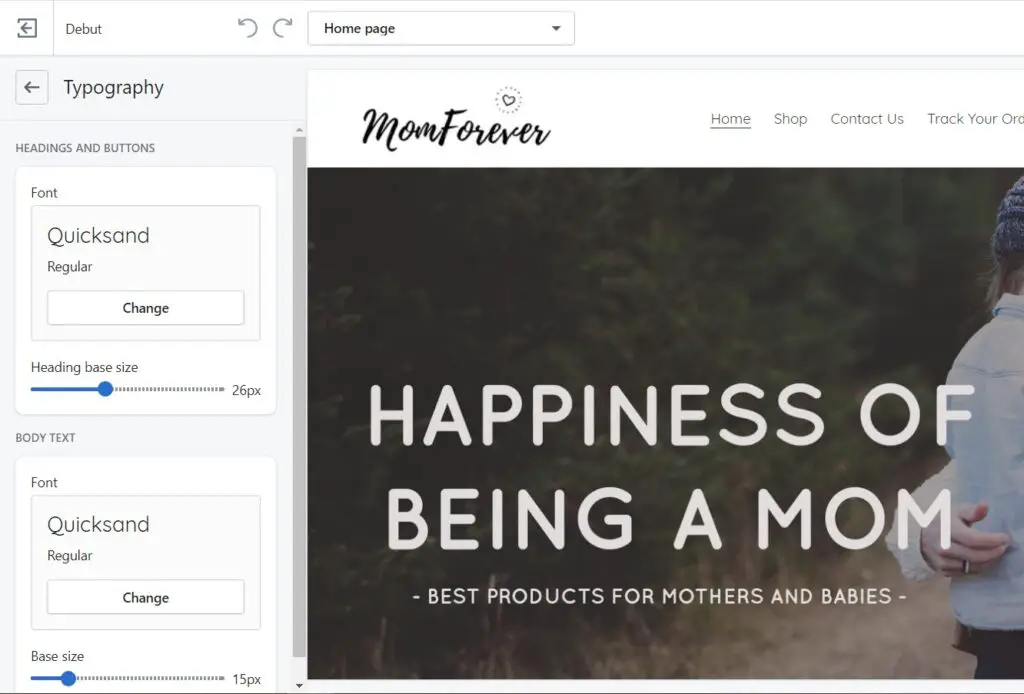 Conclusion
I hope this guide will come in handy when you create your Shopify store. Fonts are dramatically crucial on a site since they influence user experience. Make sure to combine fonts properly, and you'll increase sales with only website design.