I always search for cute aesthetic calendars all over the web. I like to print a new calendar every month and hang it on the wall at my office. 
Are you already starting to plan for the upcoming year? April 2023 is right around the corner, and what better way to start off organized than with a beautiful minimalist calendar!
Don't miss out:
Whether you're looking for something digital or printable, we've got 23 minimalistic yet elegant calendars ranging from modern and abstract designs all the way through traditional patterns – all of them, including holidays.
That'll help you keep track and prepare for the rest of 2023!
You can download and print these calendars, but they are available only for personal use. This list includes beautiful cute April calendars with floral, botanical, and minimalist designs. Feel free to download any calendar you like on your computer.
Cute April Calendars 2023
---
Size: 2400 x 1350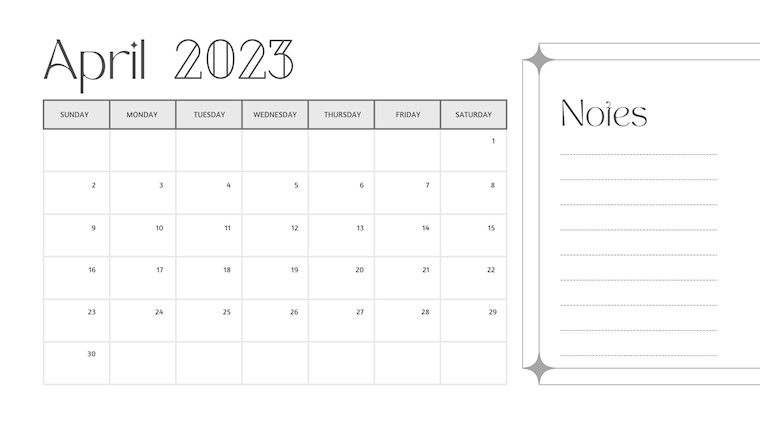 Size: 3360 x 1890
Size: 2400 x 1350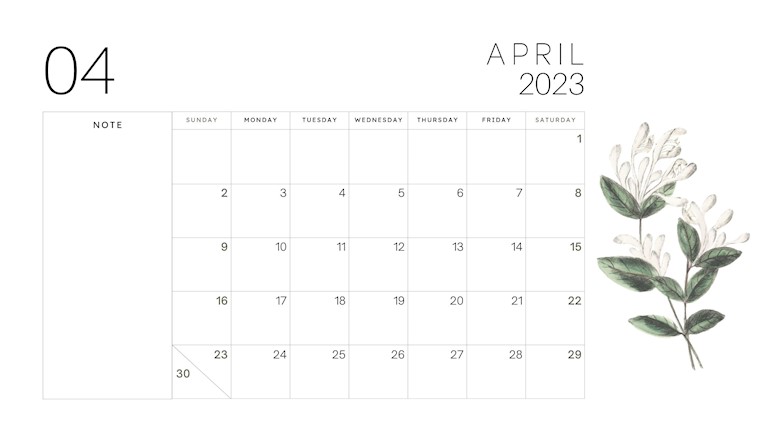 Size: 2400 x 1350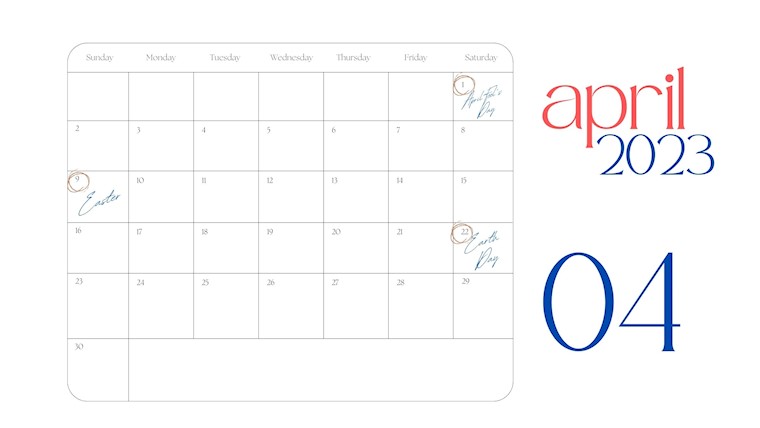 Size: 2400 x 1350
Size: 3600 x 2025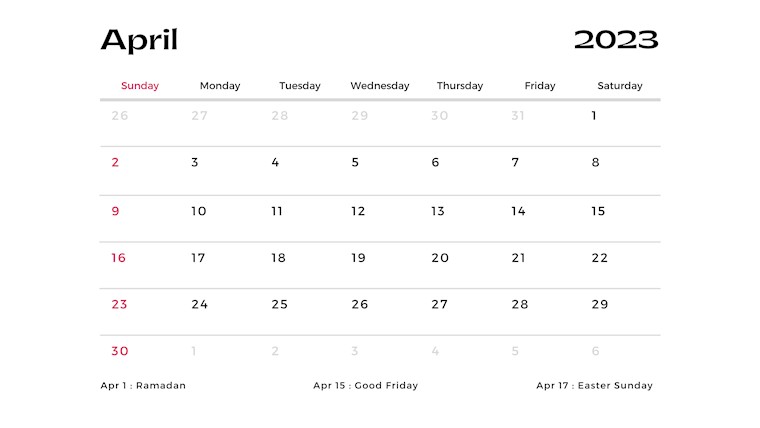 Size: 6000 x 3600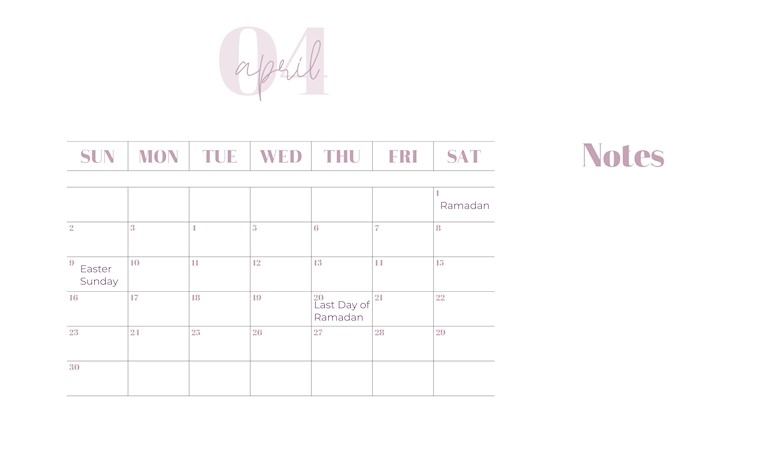 Size: 2400 x 1350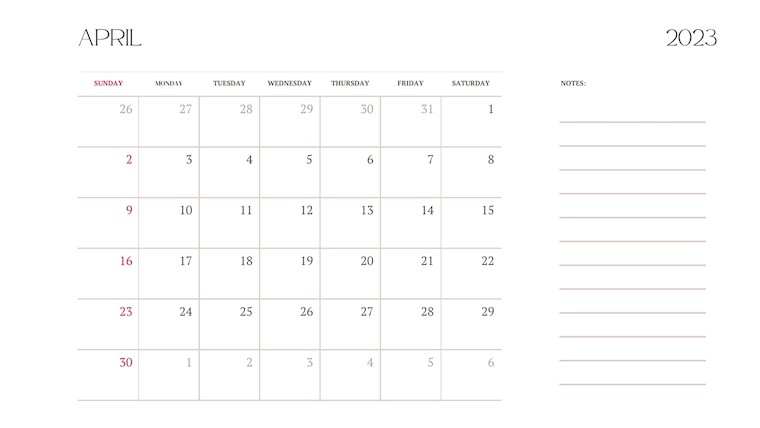 Size: 3360 x 1890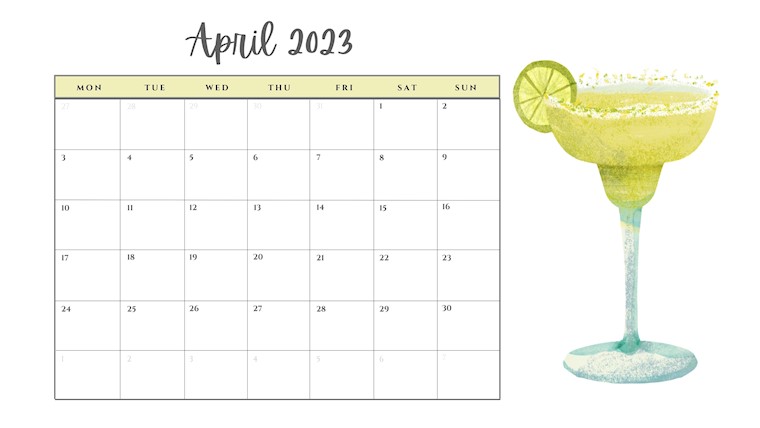 Size: 2400 x 1350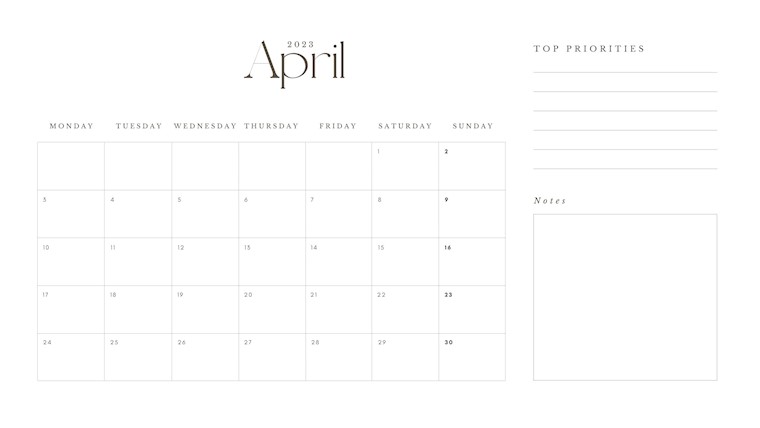 Size: 2400 x 1350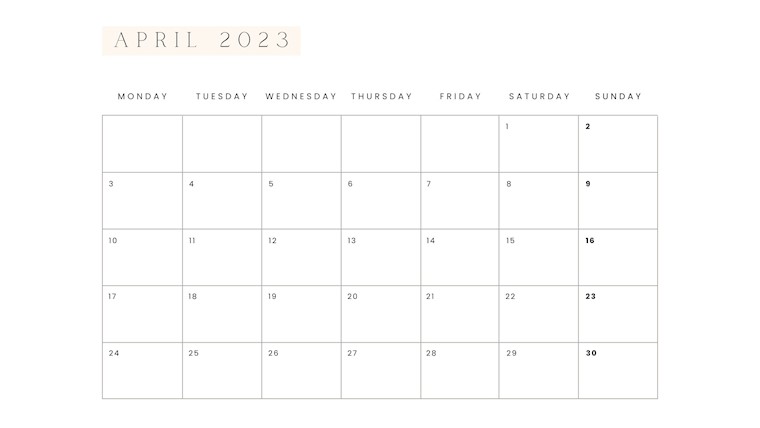 Size: 2400 x 1350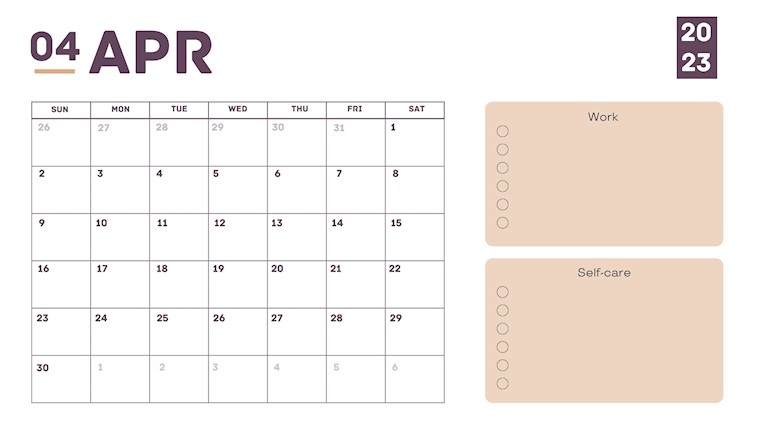 Size: 2400 x 1350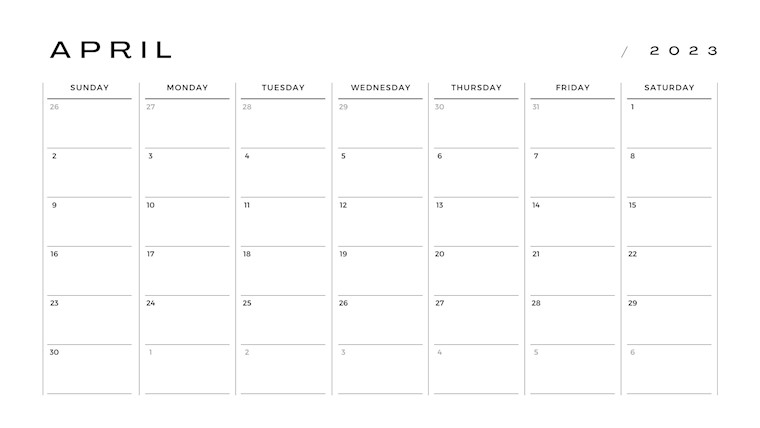 Size: 2400 x 1350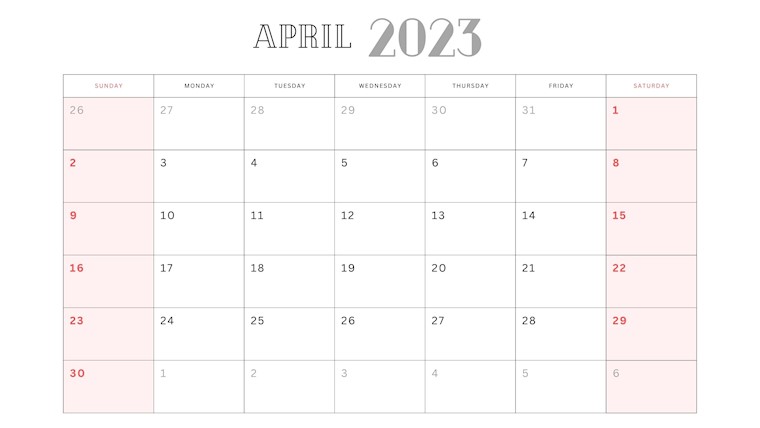 Size: 2400 x 1350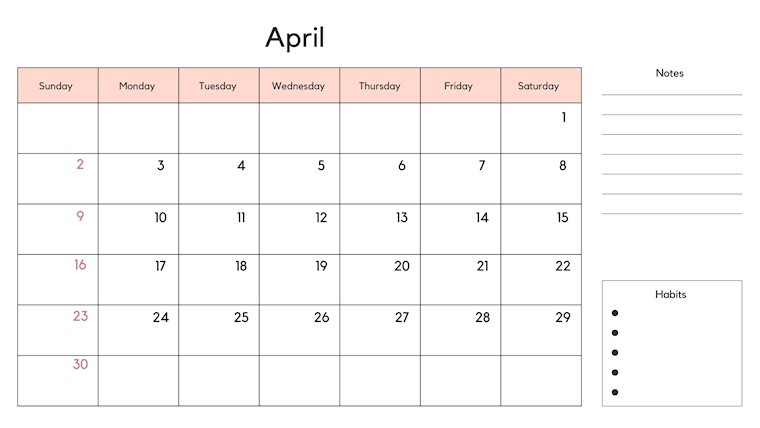 Size: 2400 x 1350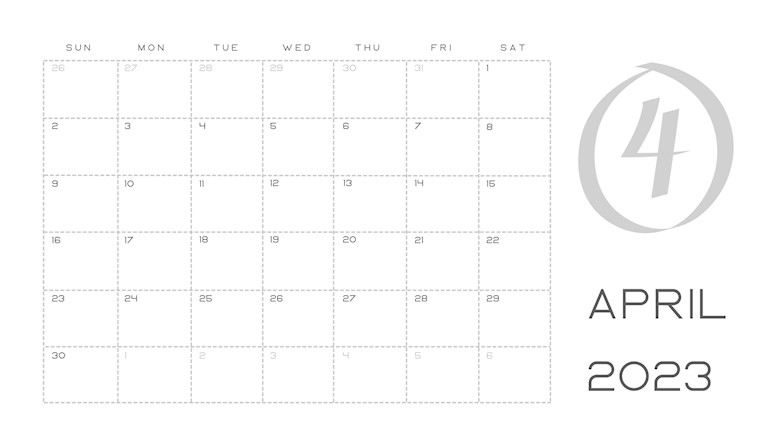 Size: 2400 x 1350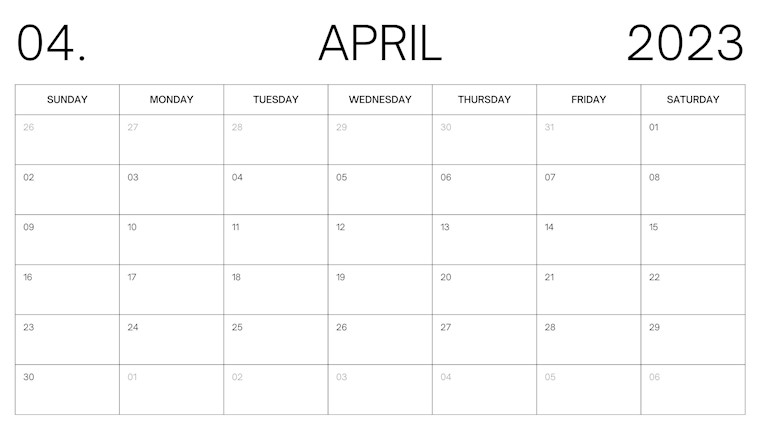 Size: 3300 x 2556
Size: 2560 x 1978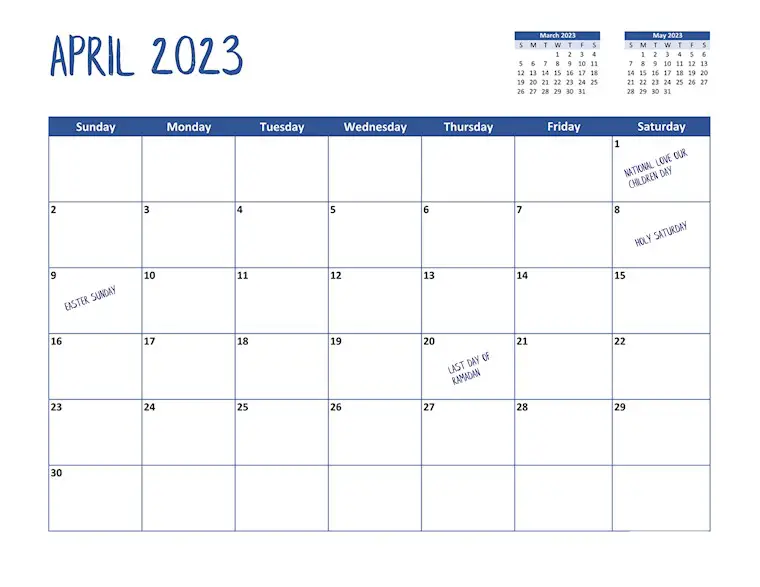 Size: 3300 x 2550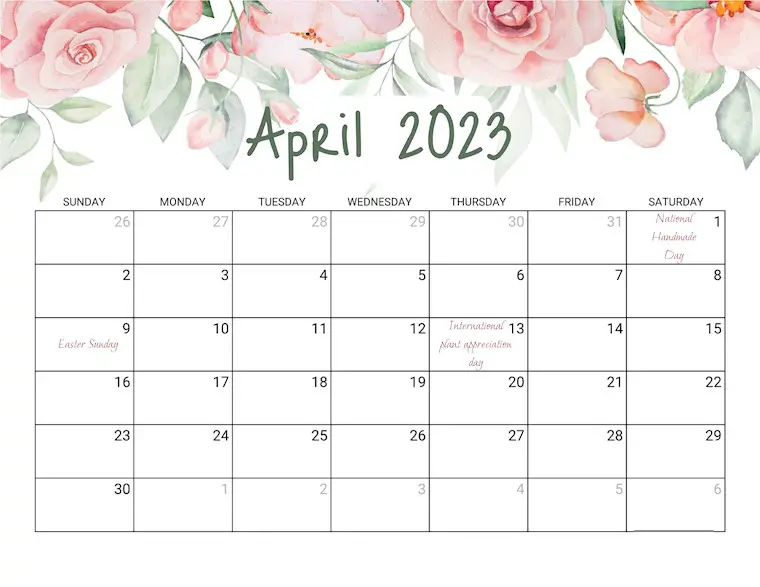 Size: 3300 x 2550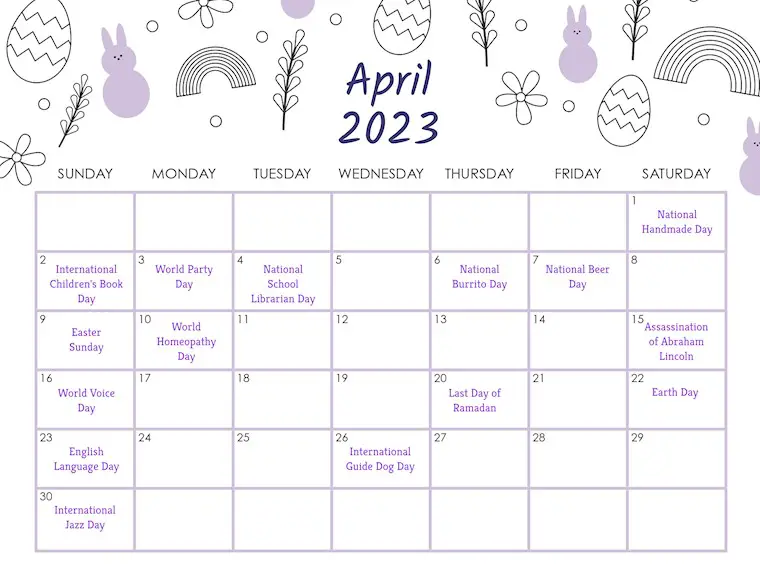 Size: 4800 x 2700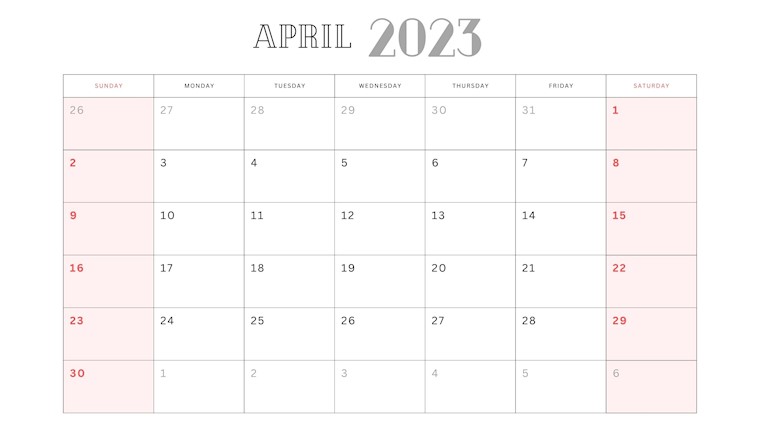 Size: 4800 x 2700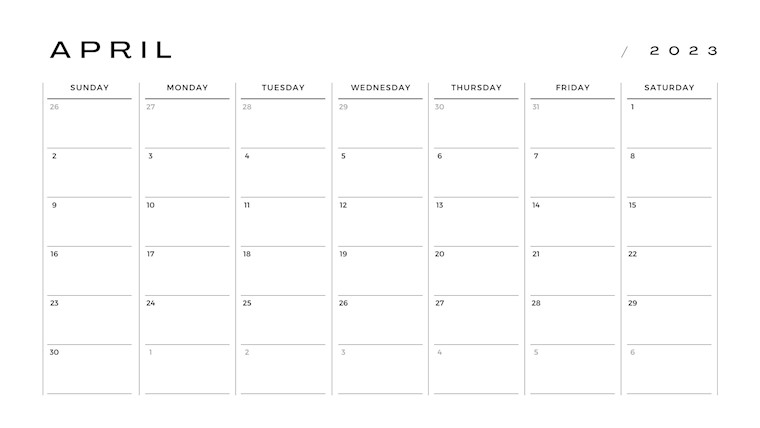 Holidays in UAS in April
---
April 2023 will be a great month for spending quality time with your family and friends! From the Easter holiday weekend to the observance days scattered throughout the month, you'll get plenty of opportunities to relax and enjoy your well-deserved days off. Whether you're looking for some much-needed vacation or just need a break from an especially hectic work schedule, April has something special!
April is a great month to plan a vacation or enjoy the beautiful weather and partake in some fun outdoor activities. It's also filled with several national holidays you can celebrate throughout the month.
From the historical religious observance of Easter to Cinco de Mayo, there are plenty of delightful festivities to be observed in April 2023!
Easter, the most important holiday on the Christian calendar, will take place in April 2023 in the United States. Celebrated by Christians worldwide, its exact date is based on the lunar cycle and thus changes slightly from year to year.
In 2023, Easter will fall on Sunday, April 16th — a day of special importance for those who observe it and celebrate Jesus' resurrection. On this day, faith-filled families typically gather together to share fellowship and a meal, attend church services, exchange gifts of chocolate eggs or other treats, and generally spend time reflecting upon their beliefs through meaningful rituals — all ensuring that Easter remains an integral part of their lives for generations to come.
Whether you're looking for an excuse to take time off from work or simply want some exciting things to add to your calendar.