Dip-dyeing is one of the million ways to create colorful Easter eggs. If you are looking for new ways to decorate your eggs and surprise your family with unique designs, here is a collection of 45 best creative dying Easter egg ideas. Here you'll find marble, golden, pastel, watercolor, donut and even pysanky Easter eggs.
Creative Dying Easter Egg Ideas
What could be more creative than typography eggs?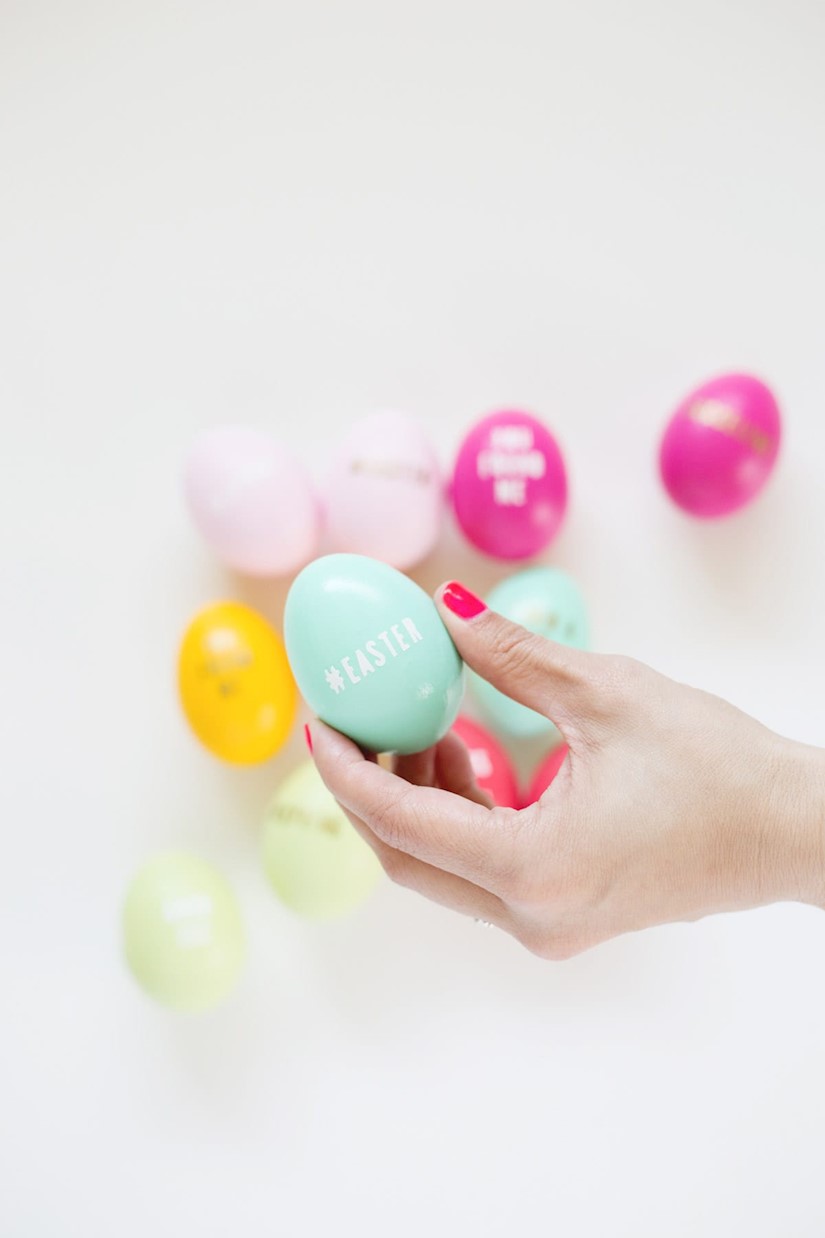 Add a pop of color top your Easter eggs with this gorgeous tutorial. I have not found a link to this guide, but I'm sure these dots are made with a pencil eraser and watercolor.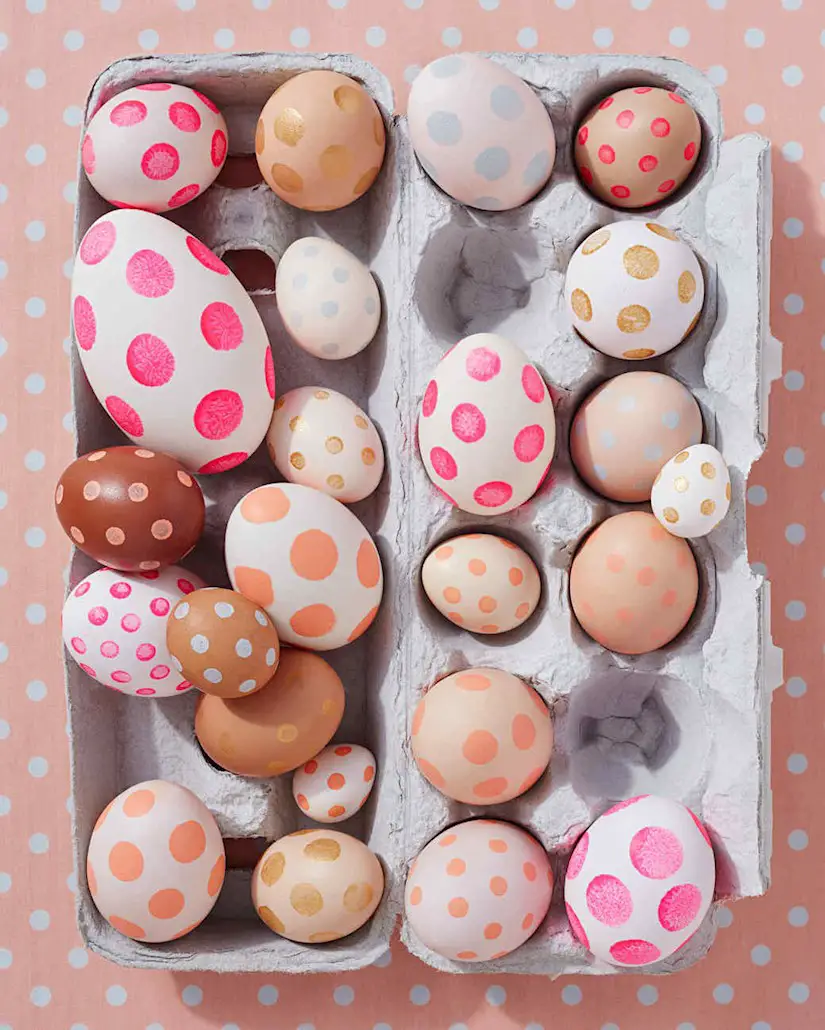 This quick guide will teach you how to dye eggs naturally with blueberry.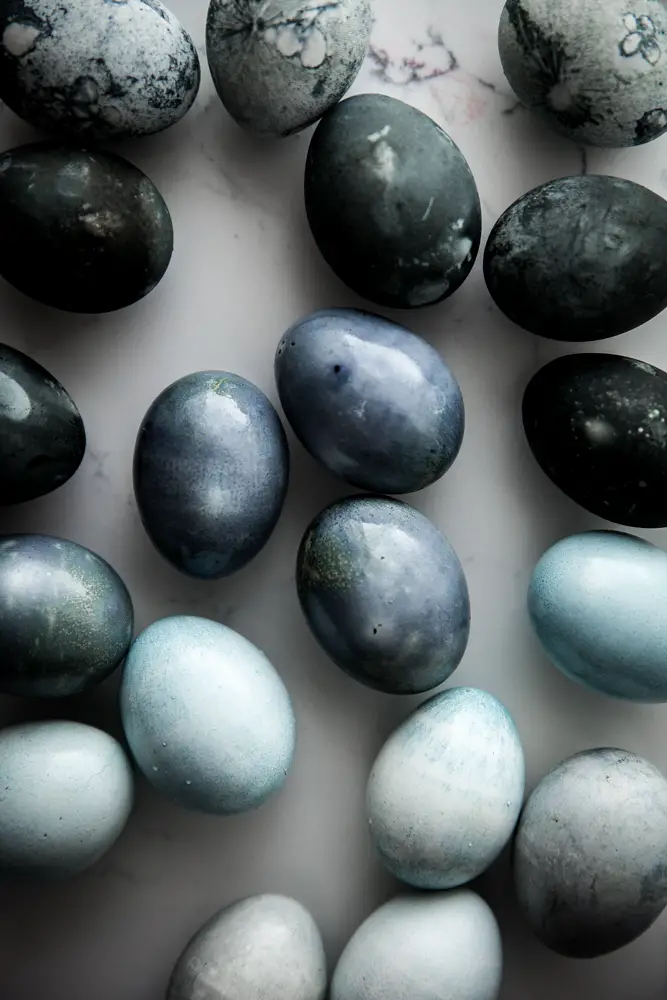 This tutorial requires some extra effort, but as a result, you'll get beautiful, elegant, floral eggs.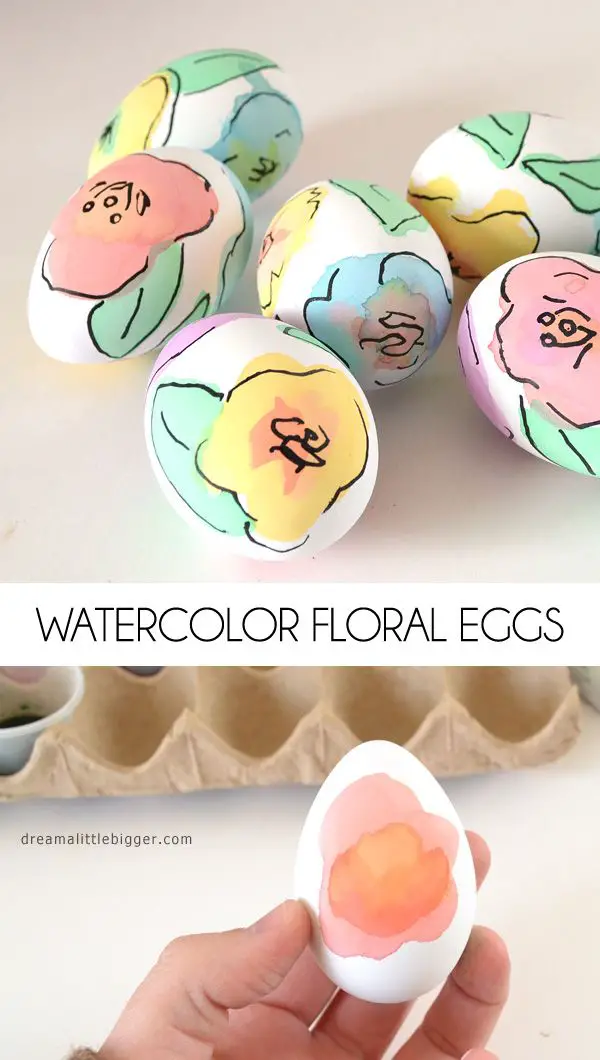 Here you'll get to know how to achieve this amazing golden marble effect. Also, you can read or watch the video tutorial.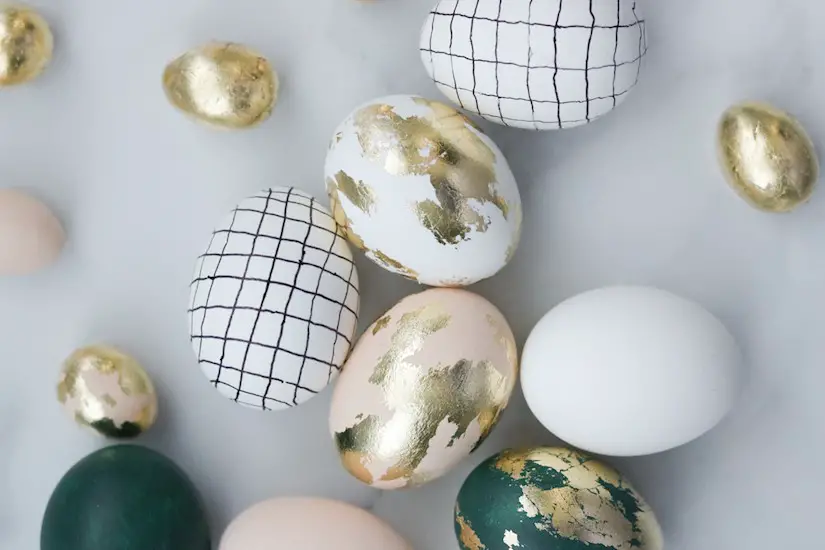 Here are gorgeous pastel pink, blue, and silver eggs.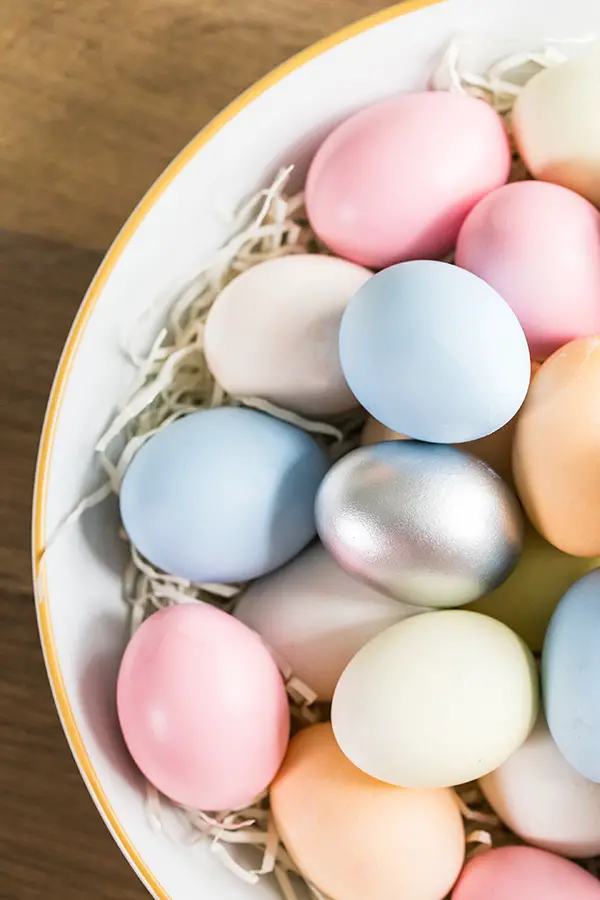 Just a picture from Instagram by Trisha Kelley.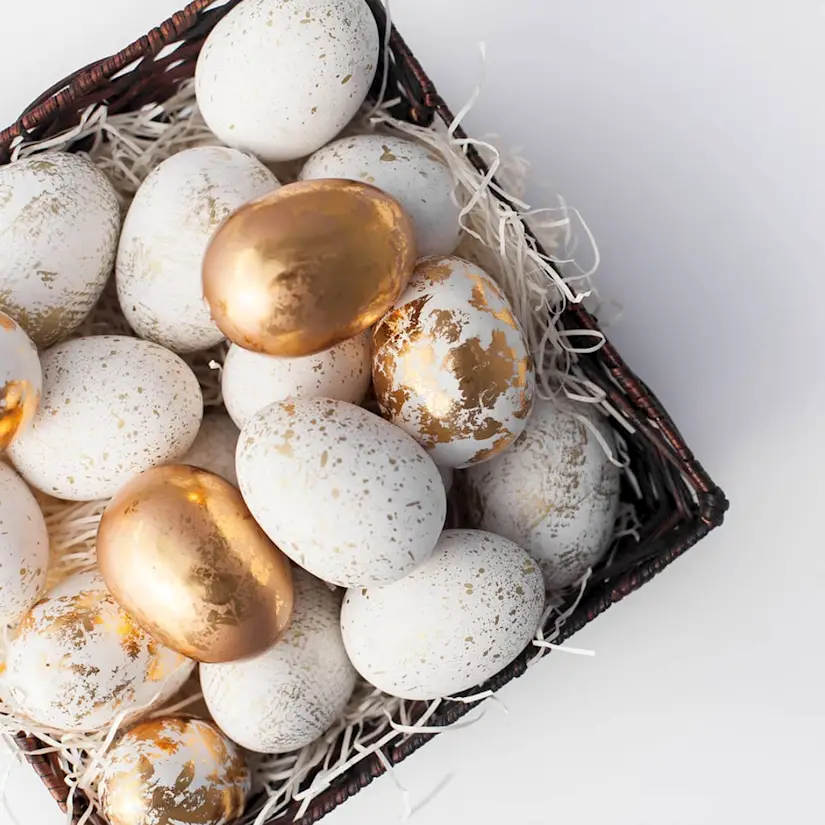 Here is an easy way to dye your eggs polka dot. Light blue and pink colors look nice and lovely.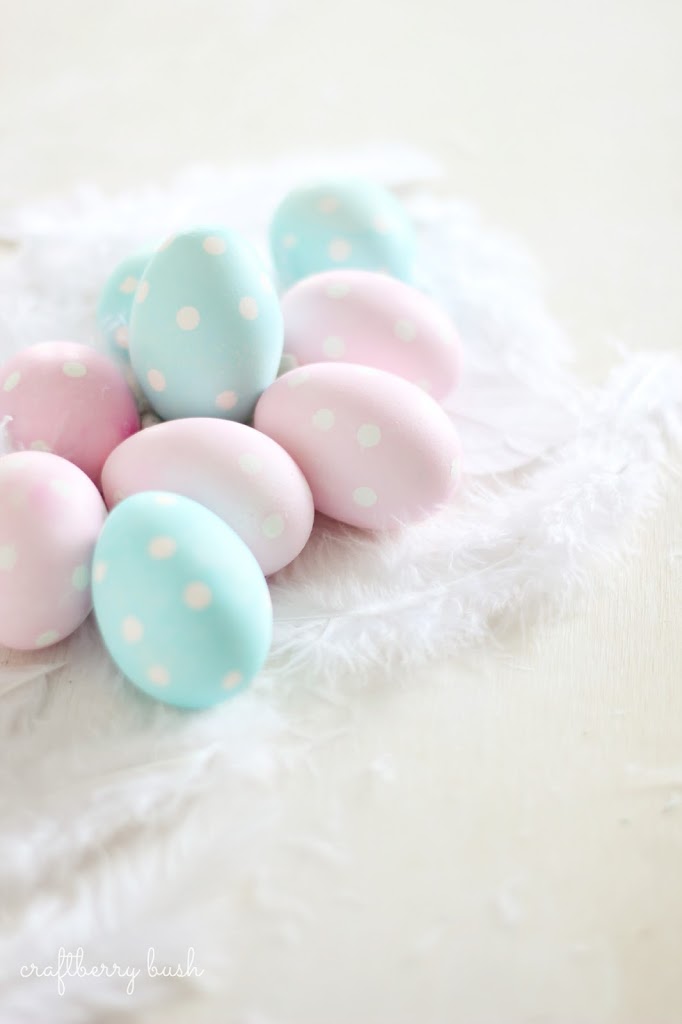 For all Star Wars fans out there, check out these easy galaxy Easter eggs tutorial.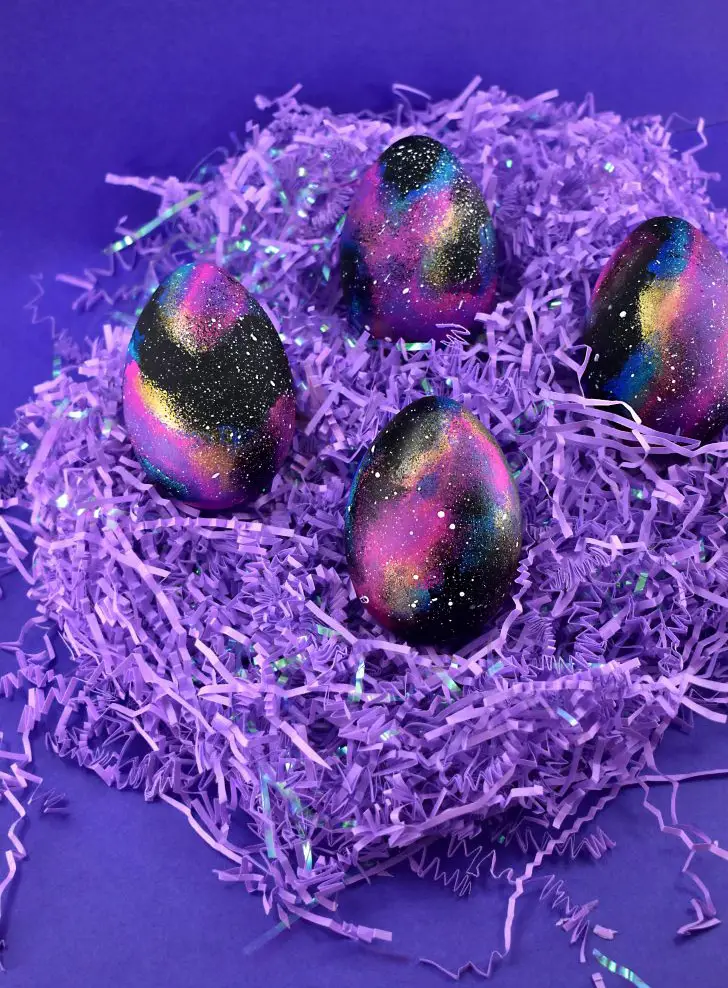 This is a recipe for Easter sugar cookies, so you can simply use the image of eggs as an inspiration for this holiday.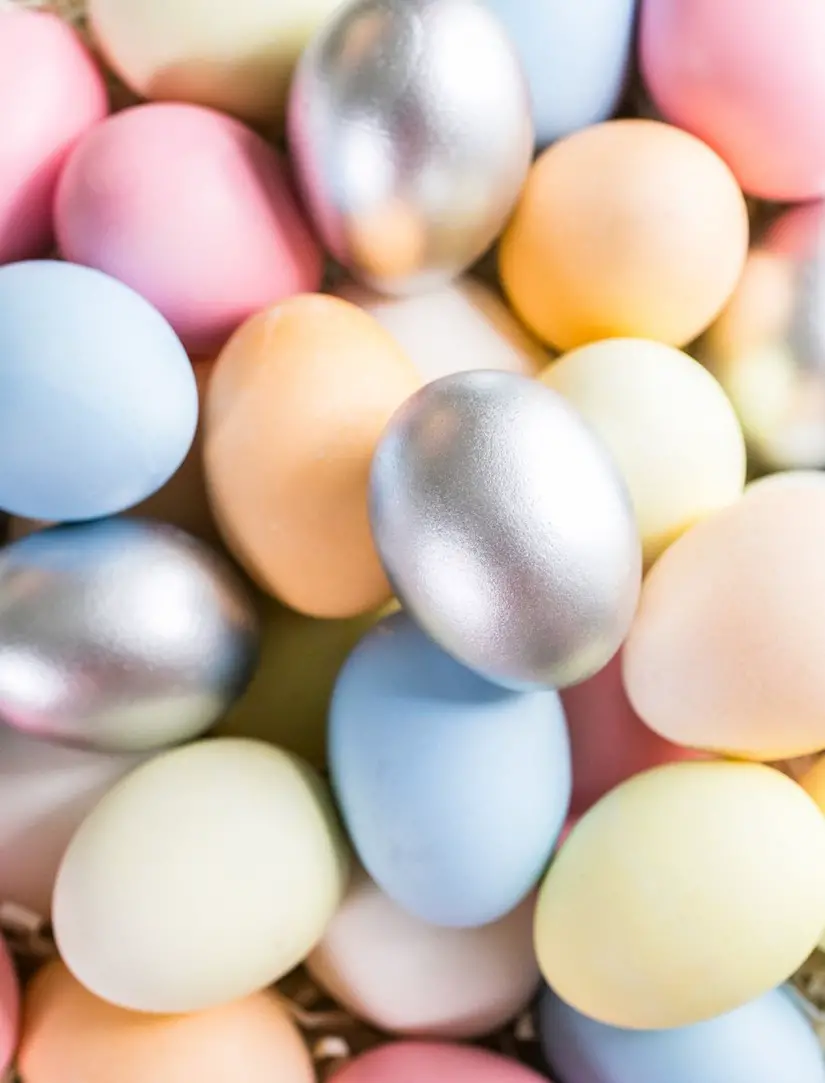 To create these great mosaic Easter eggs, you need to boil eggs, dye them with food coloring, peel the eggs, and gently place the shell to create a mosaic ornament.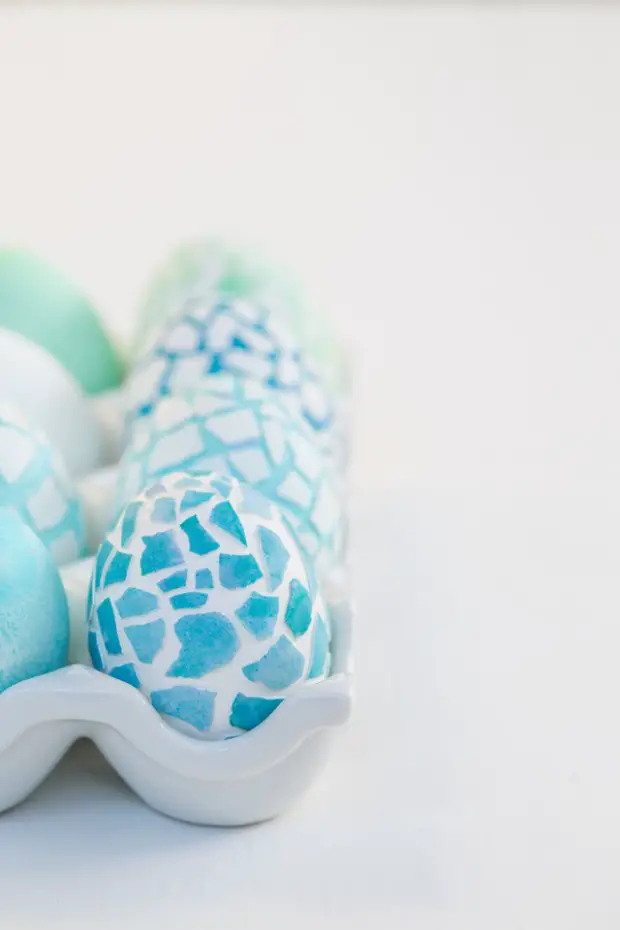 Paint splattered eggs are easy to make and are a great idea to have fun with your kids.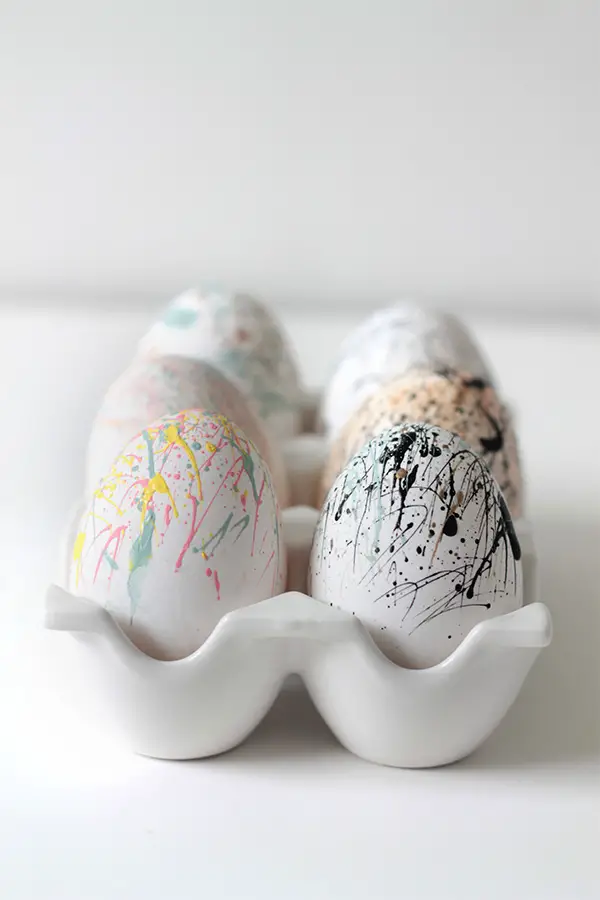 Look at these cute watercolor letters! This is an amazing idea to dye eggs with kids and learn how to write their names.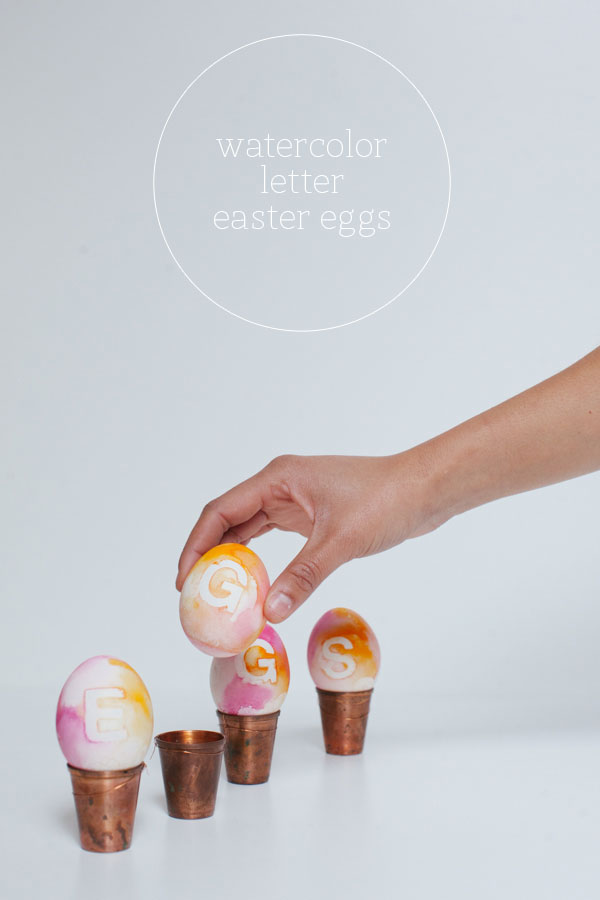 For those of you who have a healthy diet and could not eat donuts right now, here is an alternative version – donut eggs.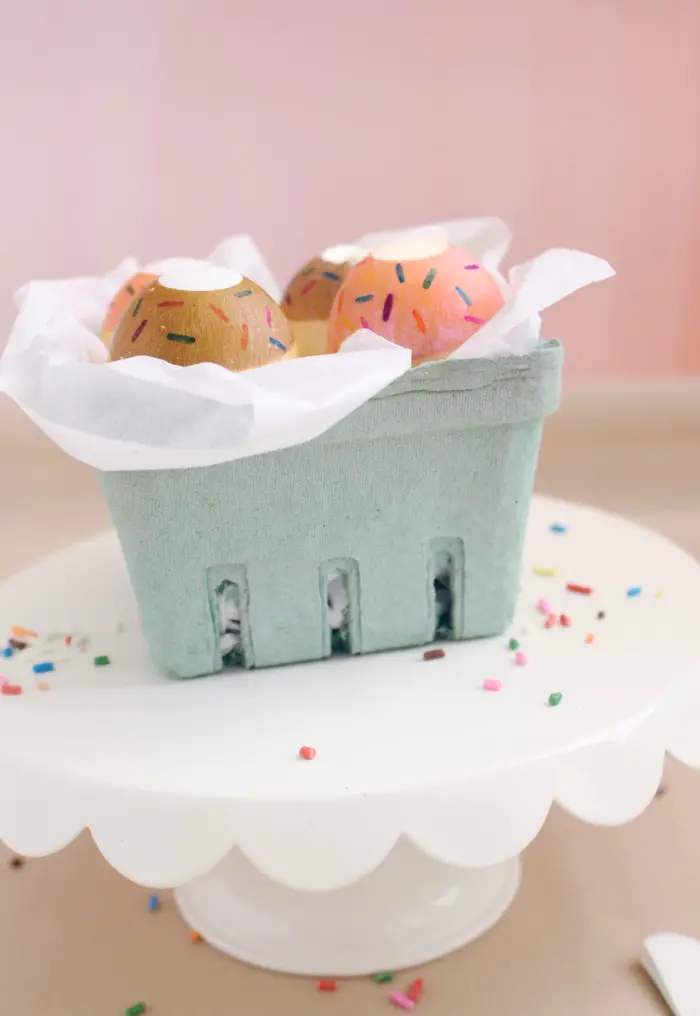 You can not turn your Easter eggs not only into donuts but also air balloons! A perfect way to surprise your guests and followers!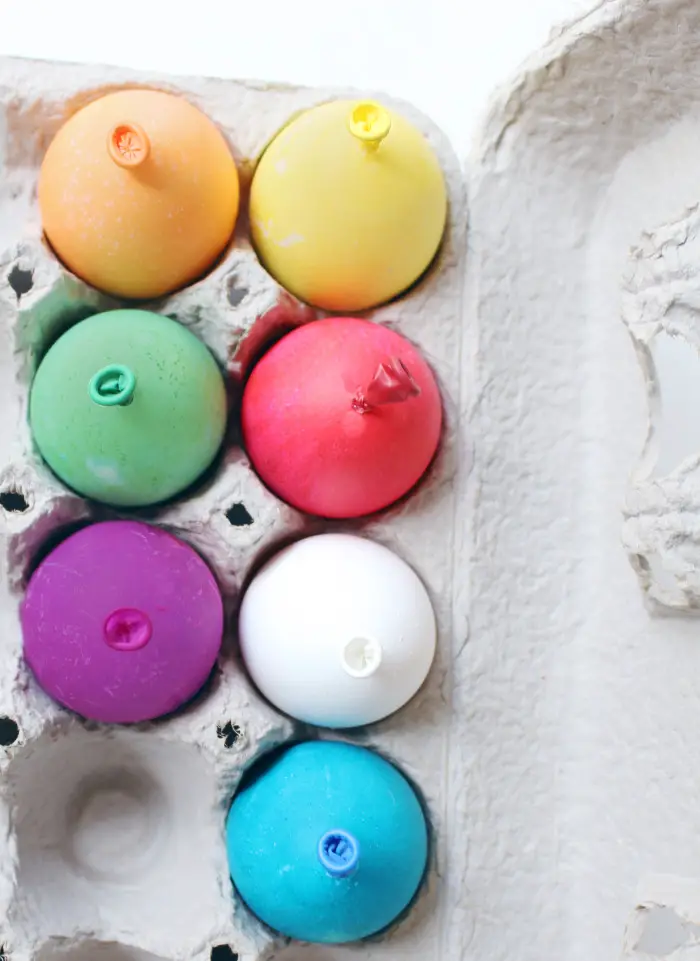 Come up with anew idea for your Easter eggs this holiday and use this amazing colorful egg tutorial.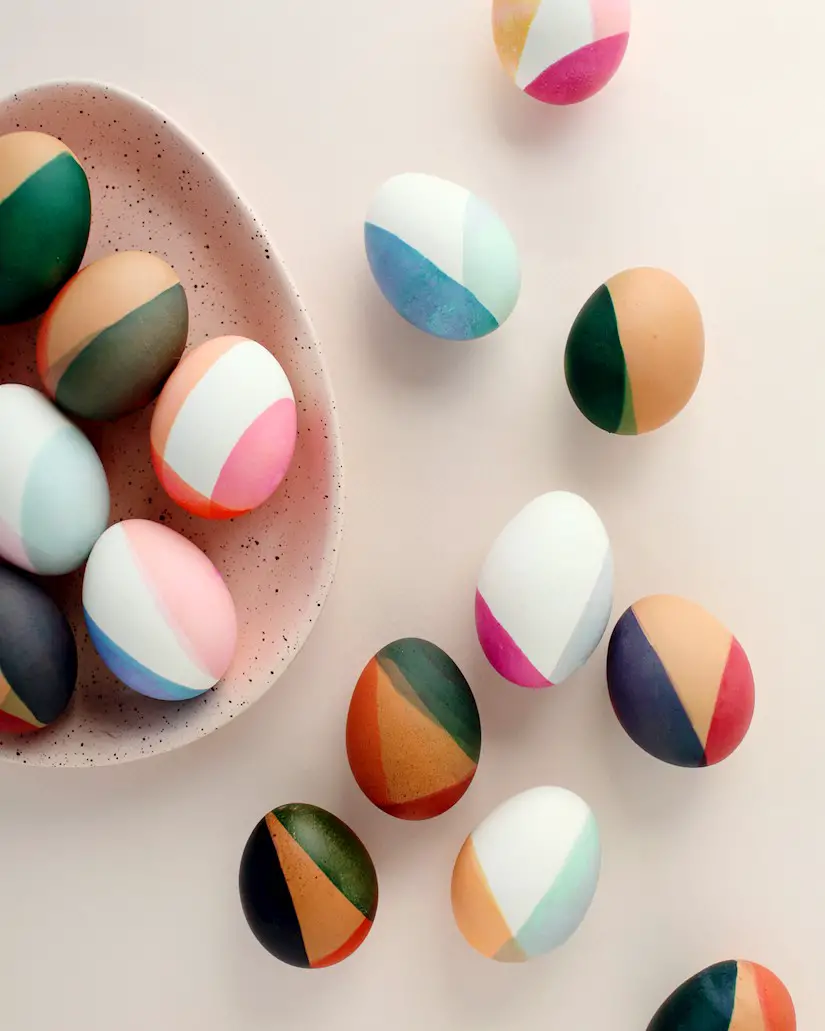 If you don't feel like bothering with dye or natural coloring, try this simple yet genius marker ornaments for your eggs.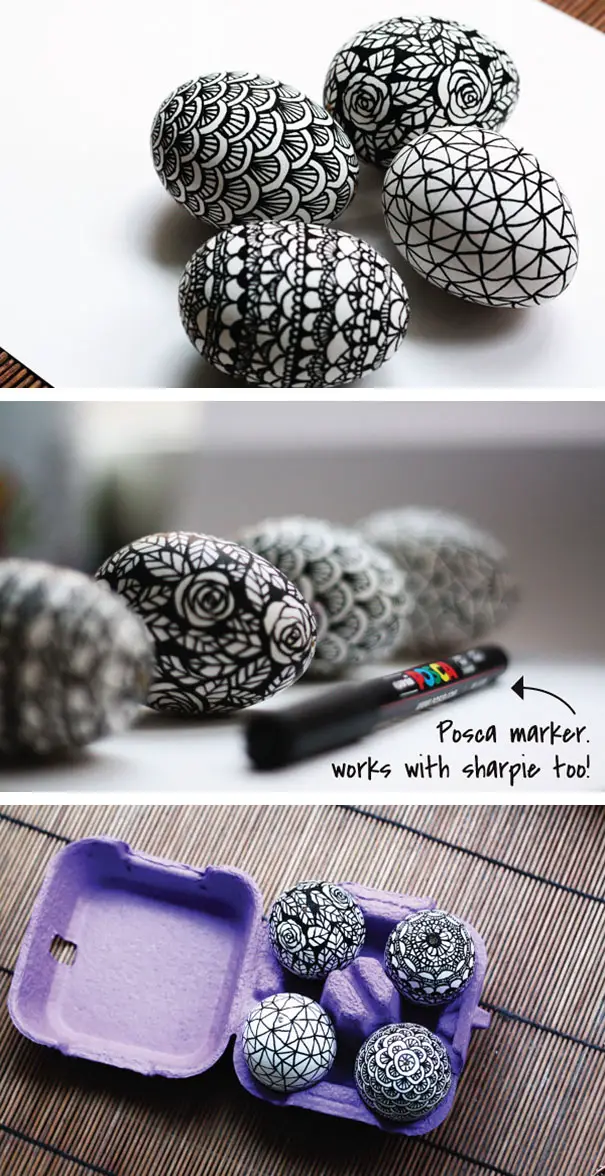 Another way to add a vibrant pop of color to your Easter eggs.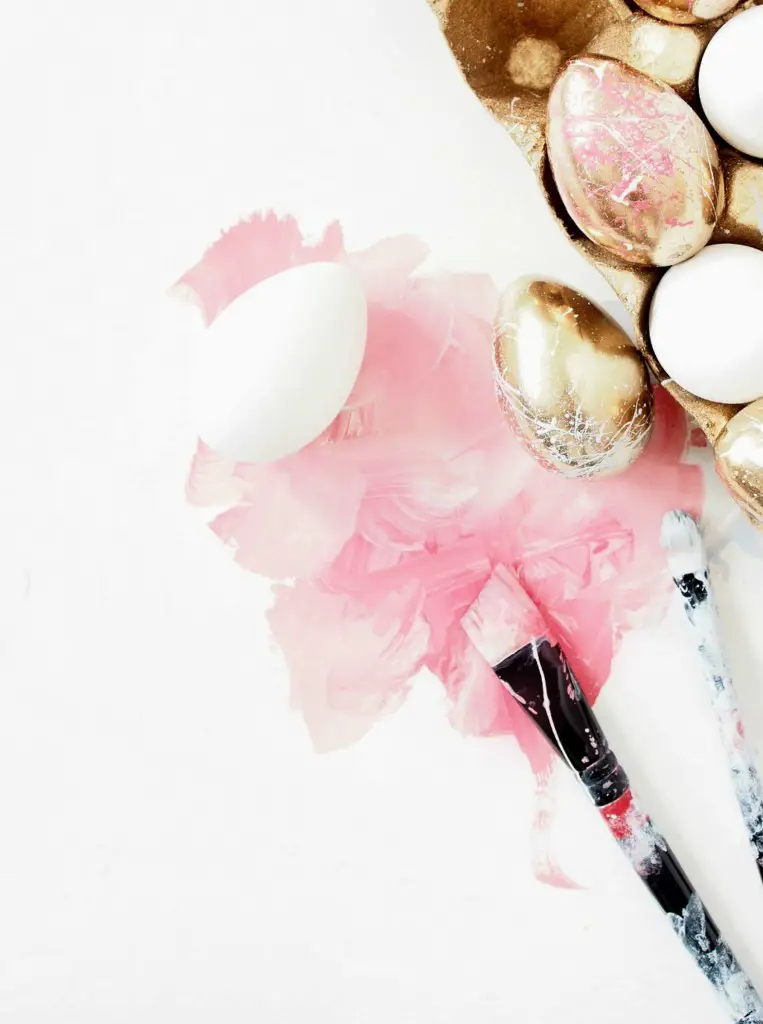 This is a German tutorial on how to create these gorgeous marble blue eggs, however, if you don't know German, use Google translator to learn the tutorial.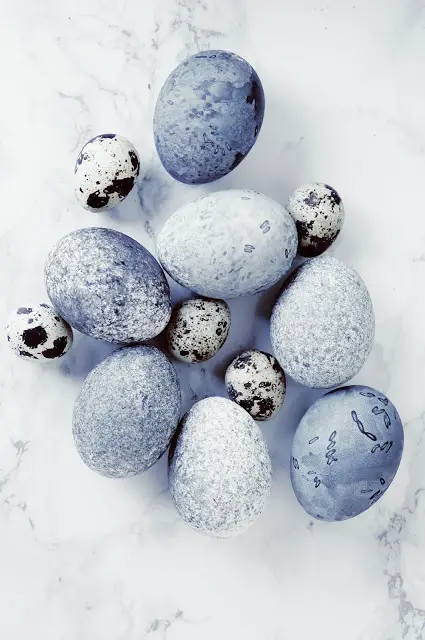 Put a dab of pink paint and use a flat-edge paintbrush to paint and fleck the paint on eggs. Imperfect strokes make the design more realistic!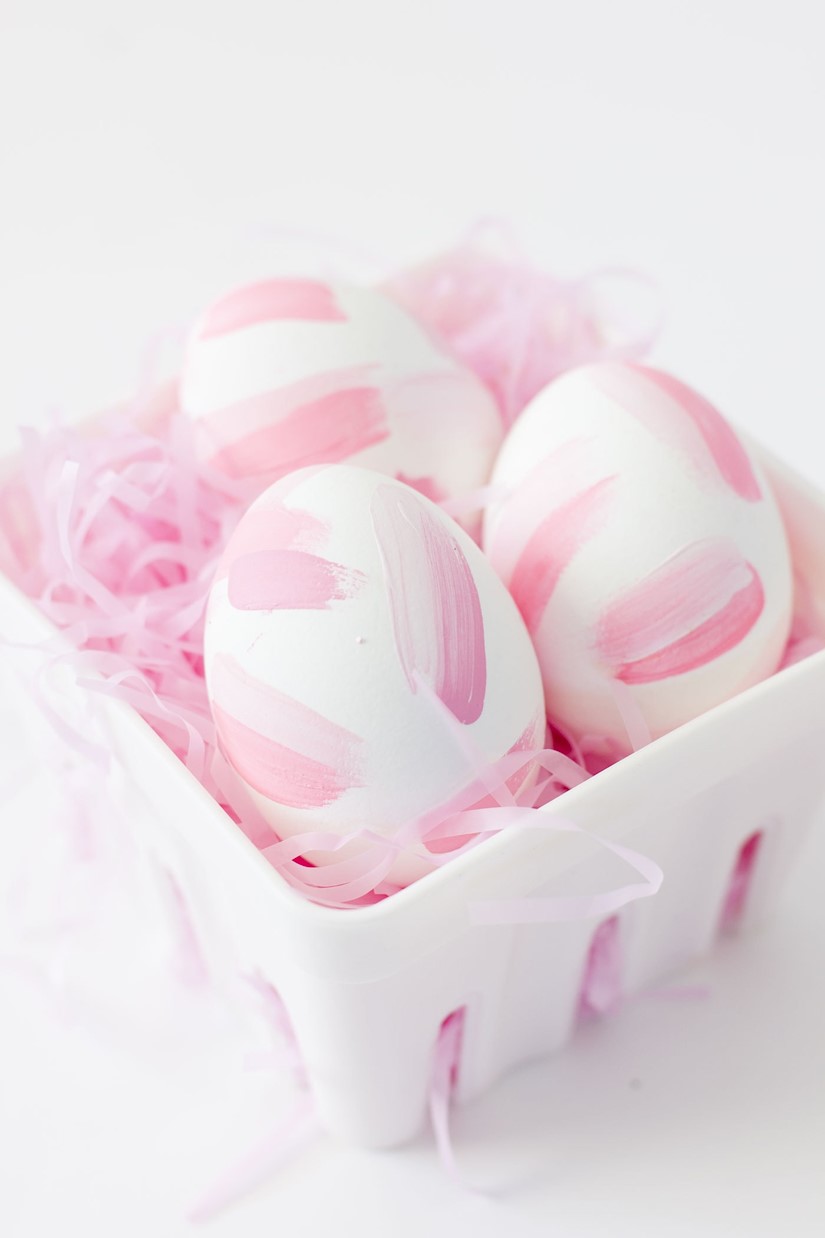 Decorative eggs will be an ideal addition to your Easter brunch table. You can purchase them on Etsy.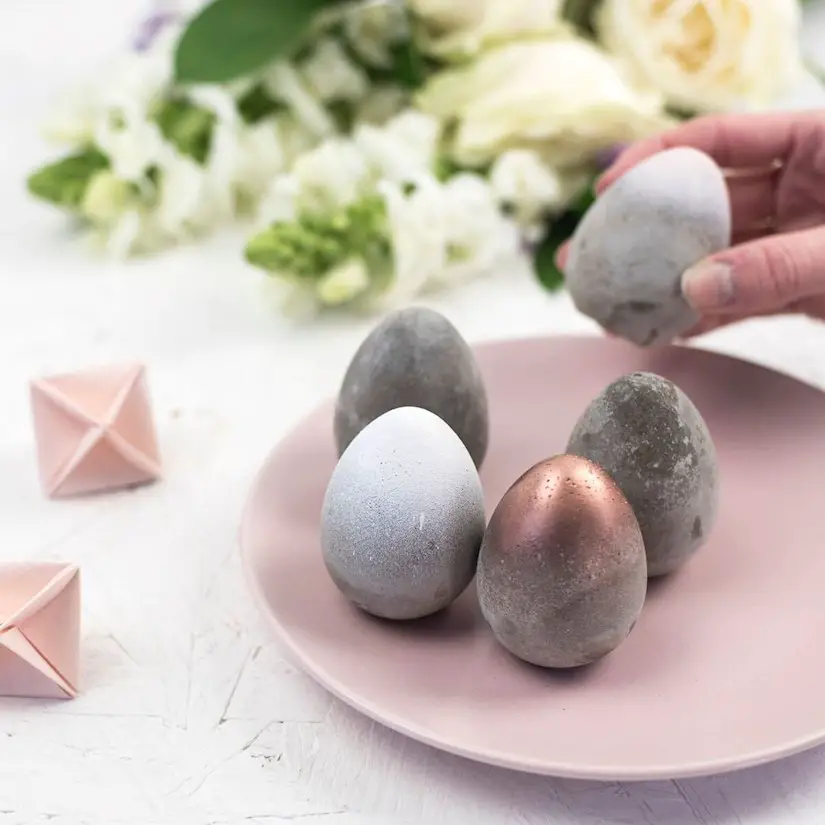 Nothing will wow your guests on Easter more than these cute ice cream eggs.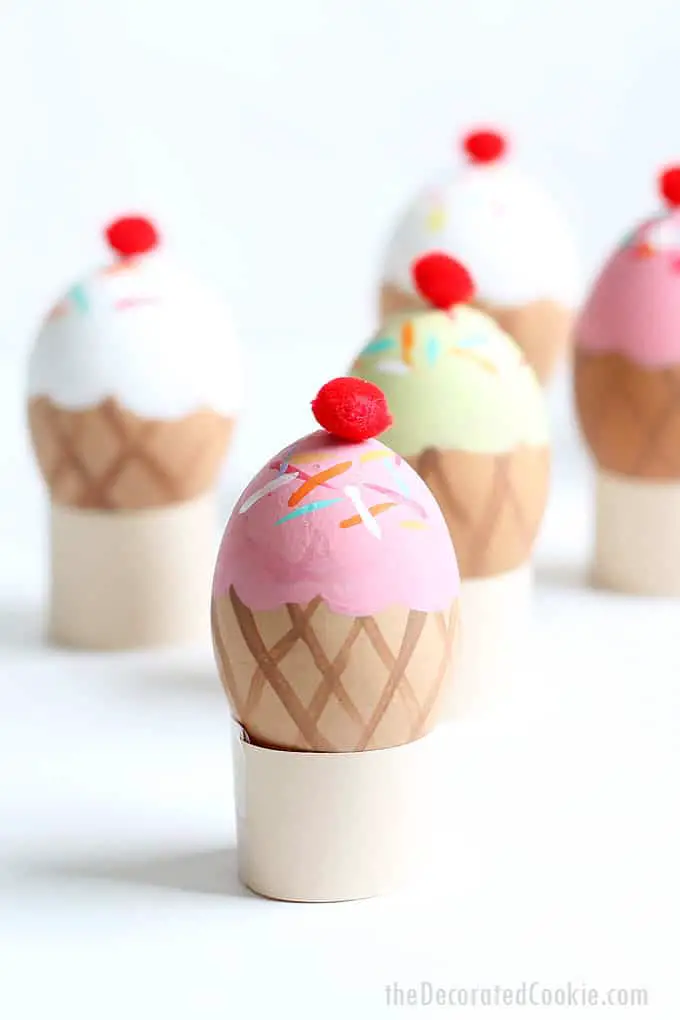 The way to create these beautiful indigo-blue marble eggs is ridiculously easy. Just check out the tutorial to get to know how to do it.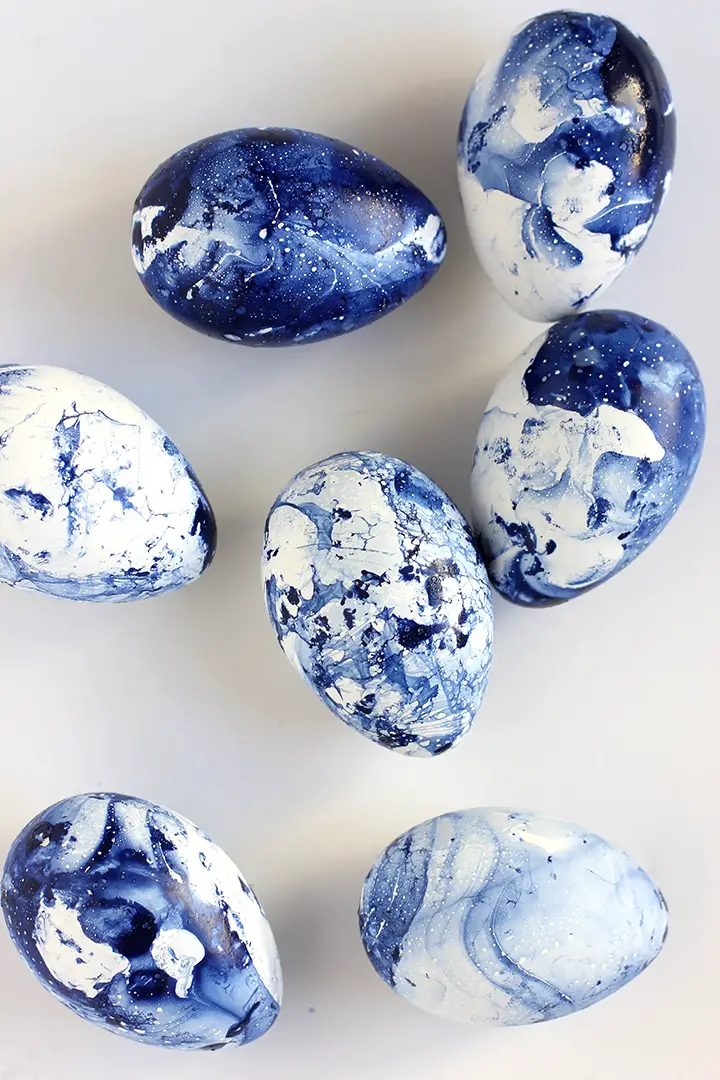 You would need red cabbage, grape juice, beets, and white vinegar to replicate these wonderful Easter egg designs.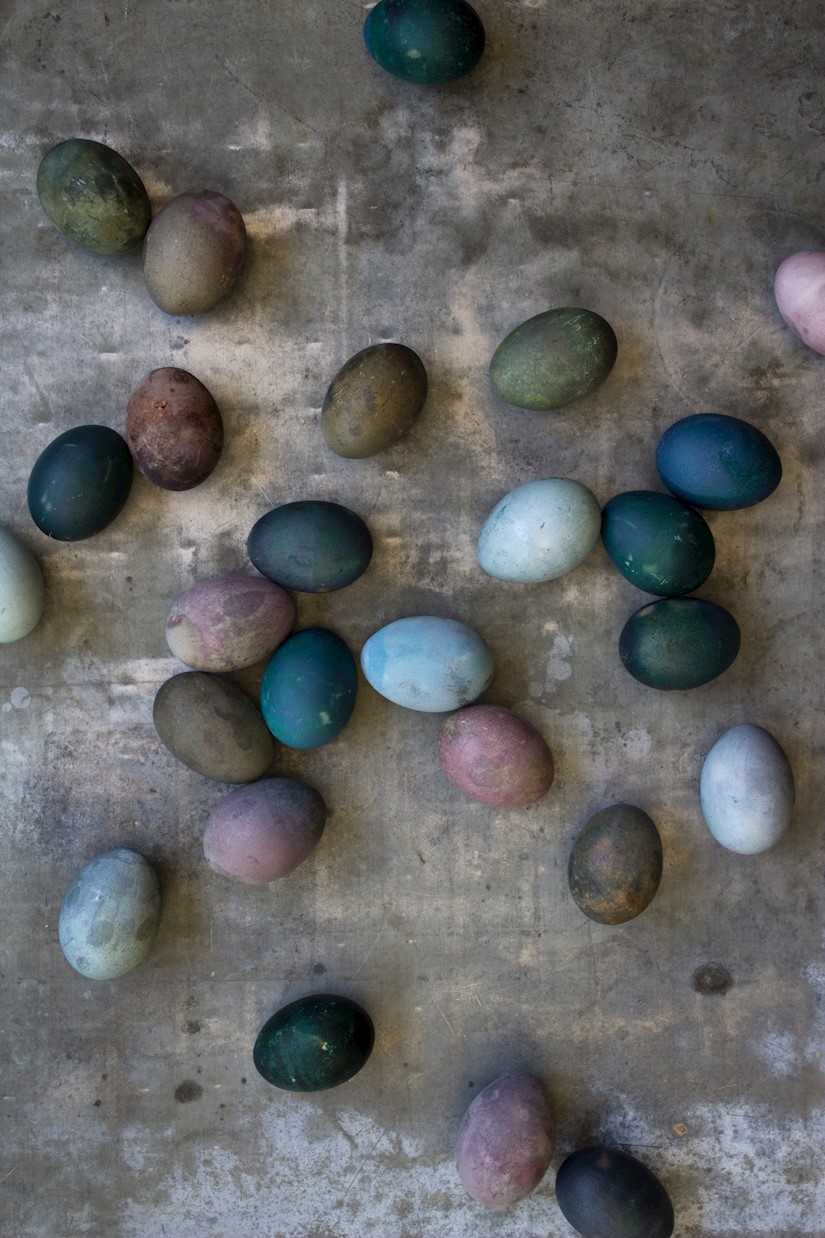 Learn how red cabbage can help you to achieve this perfect shade of blue in this tutorial.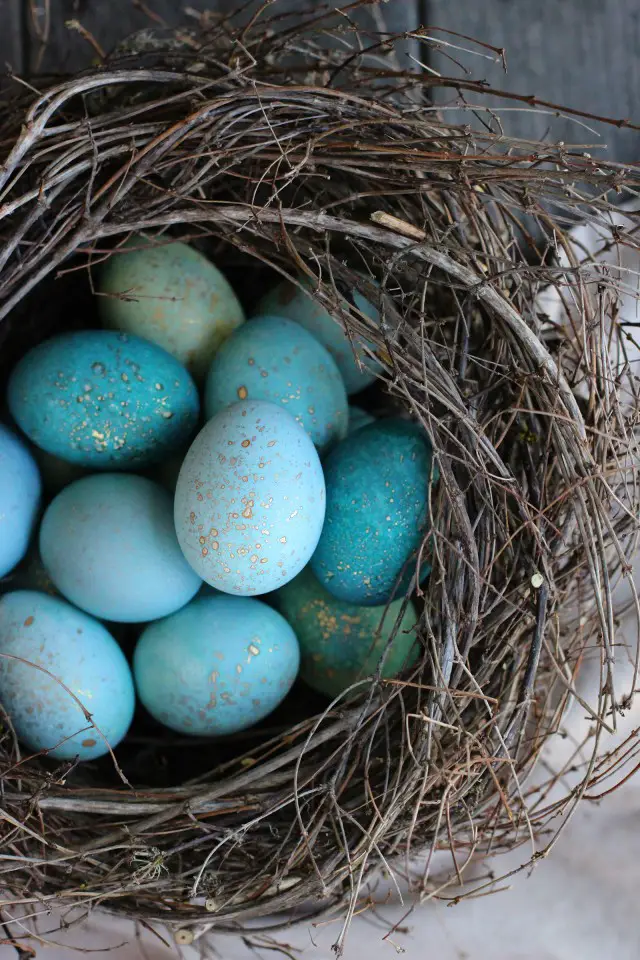 One more natural dye Easter eggs idea to try this holiday. No more dangerous chemical paints for your eggs.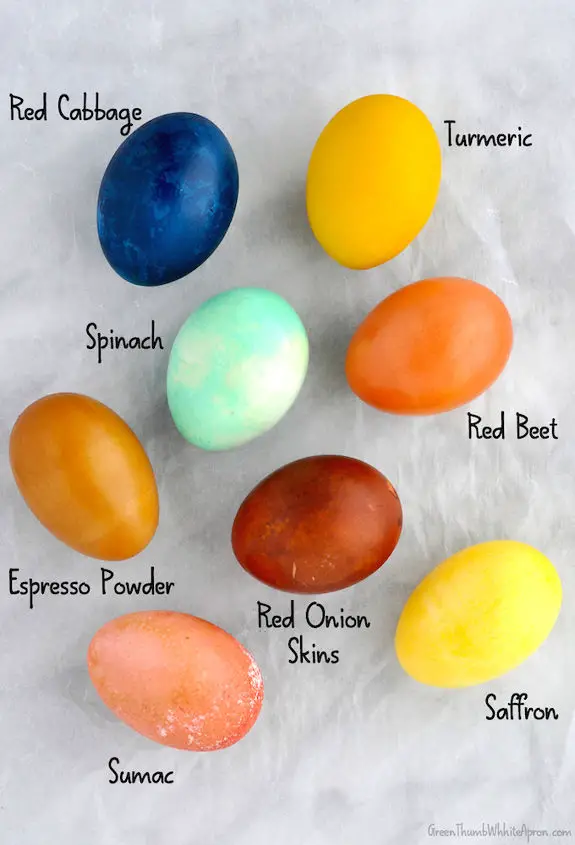 Black marker, paper hats, and a few flowers are all you need to decorate your Easter eggs for the table.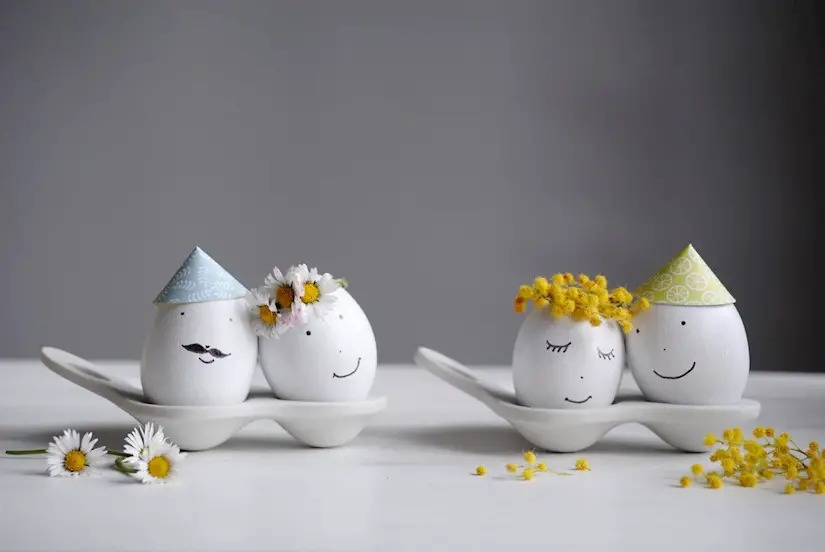 This is a quick tutorial on how to paint wooden eggs that will serve you for years.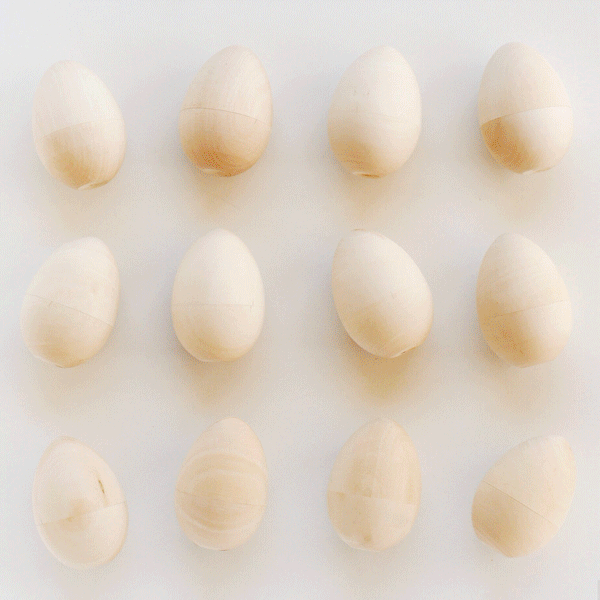 Check out this cute tutorial that will show you how to create these amazing party eggs.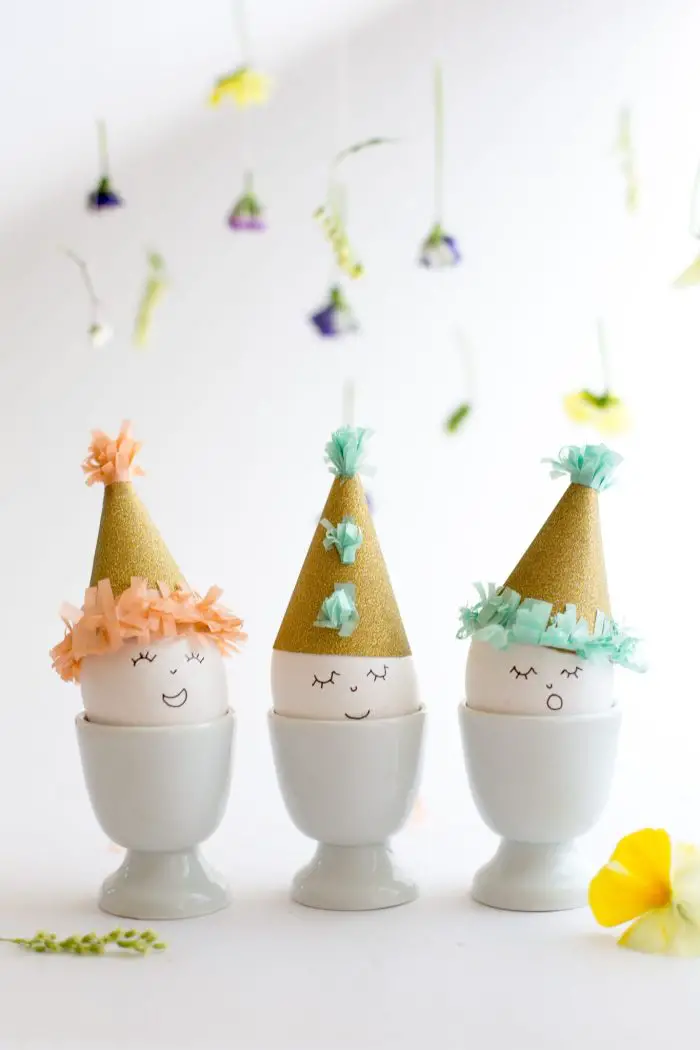 The best part about natural dye for eggs is that they all turn out absolutely different! Get many shades of blue for the eggs using red cabbage.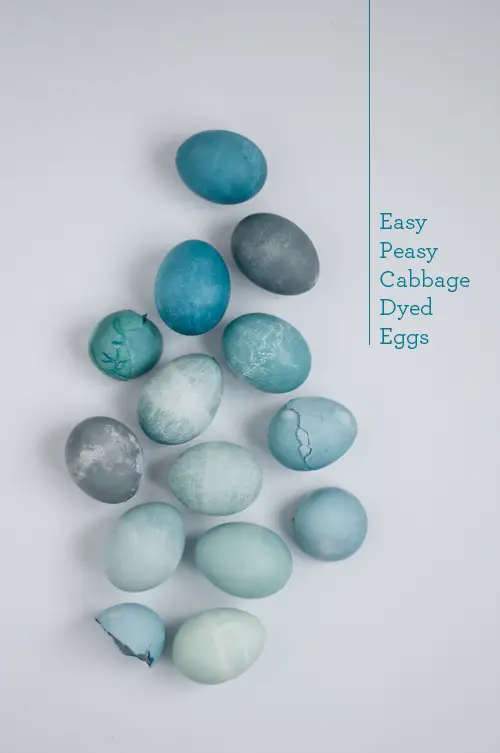 This photo of marble eggs is here for your inspiration.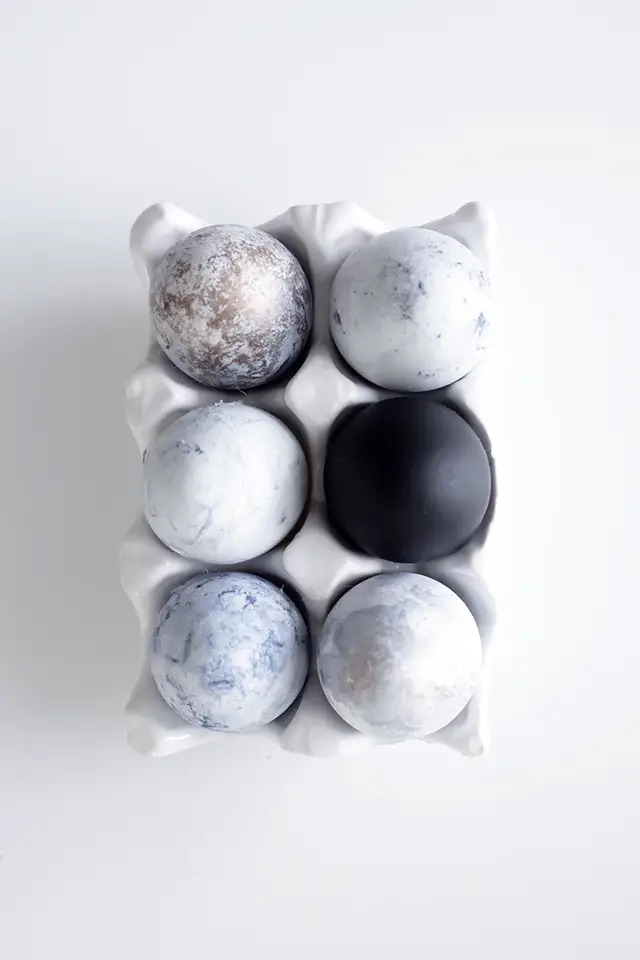 Use white fine-point marker to create these gorgeous natural egg designs.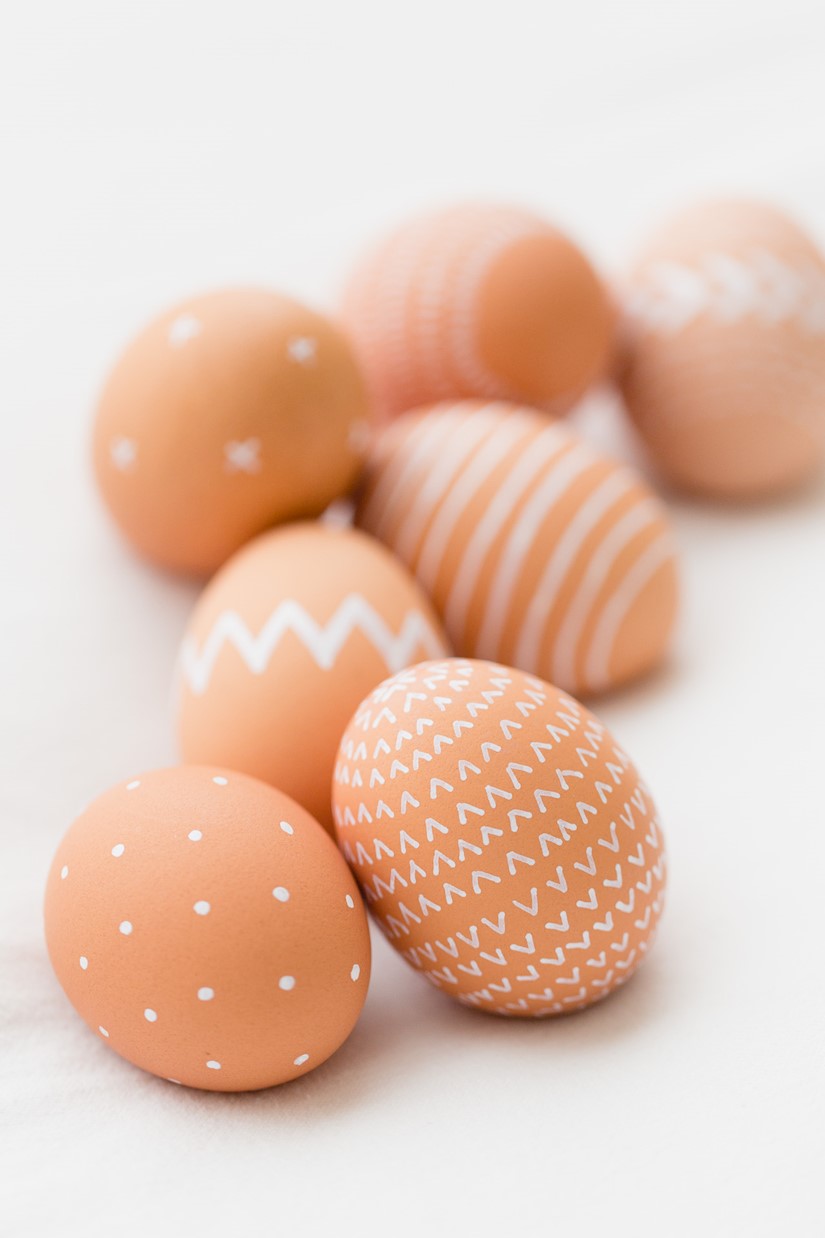 Fun, trendy eggs that were created with a black sharpie.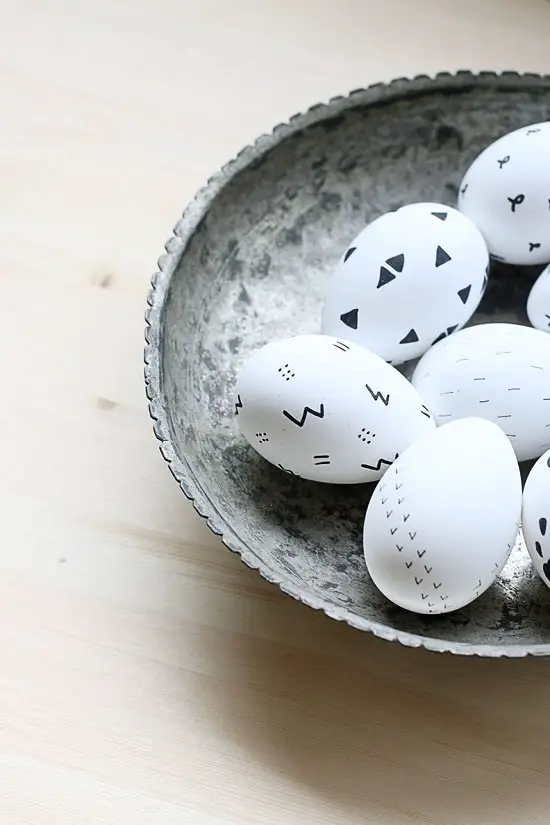 Fantastic Easter eggs inspired by Uzbekistan's age-old arts and crafts culture.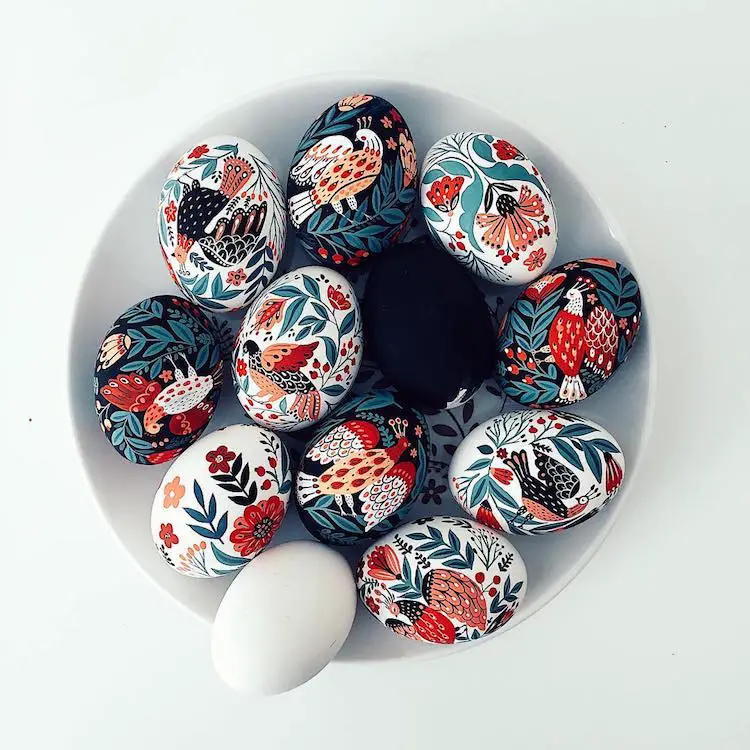 If you like the art of Frida Khalo or love Mexican culture, check out this amazing guide.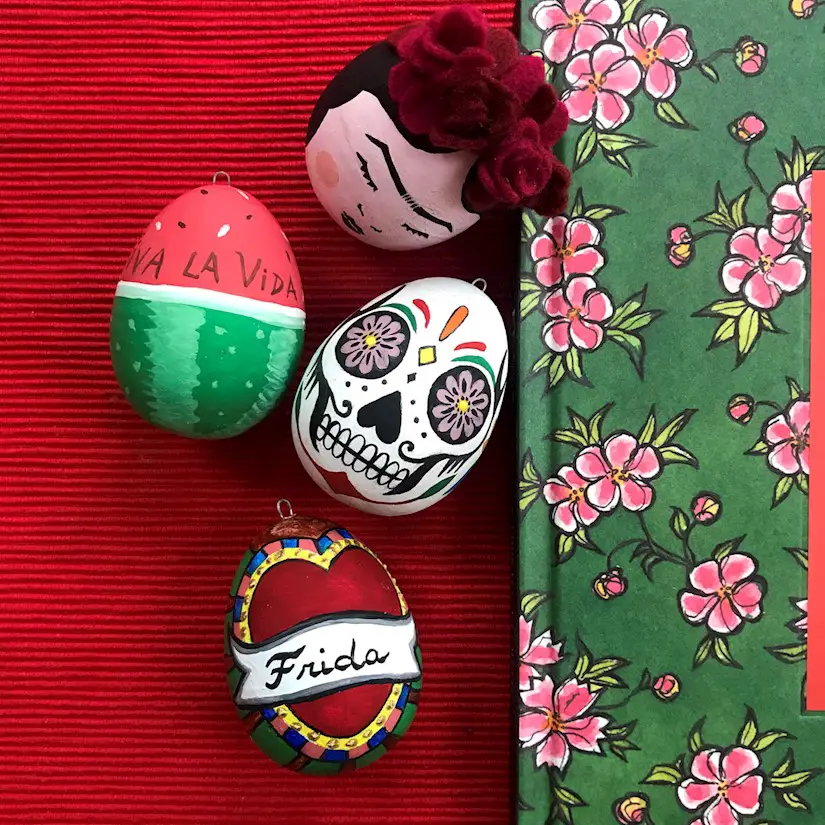 Unique Ukrainian Easter Egg Ideas
I live in Ukraine and I was surprised to get to know that many people from all over the world are searching for Ukrainian Easter eggs and pysanky eggs. That's why I decided to add a few more beautiful pysanky eggs at the end of the collection.
The traditional Ukrainian method of dyeing Easter eggs consists of melting wax into patterns and paining on a clean egg.
Share Your Easter Eggs in the Comments
What Easter egg design you like the most and why? Share with us in the comment field below. Also, ensure to share your Easter eggs in the comment field below! I'm curious to see what you get 😉