Typography is one of the most crucial segments of product design, which is often undervalued by many designers.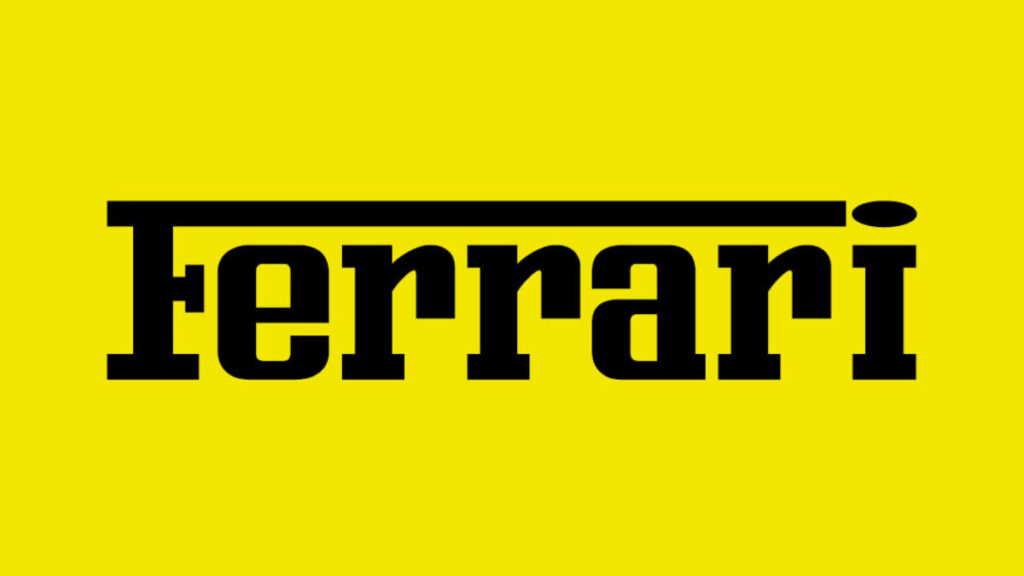 With a well-chosen text, you can showcase your products and services from the best side, thus drawing more customers' attention.
Besides, if you pick a trendy typeface like the Ferrari font, you can be sure your company will conquer the market! 
What is a Ferrari Font?
Ferro Rosso is the font used in the Ferrari logo, so it is also known as the Ferrari font. 
This typography style is designed by Michael Hagemann and is available for both personal and commercial projects.
Install this typeface on your computer or mobile device and start making stunning advertisements and merchandise for your business right away!
---
---
Ferro Rosso is very similar to the slab serif for the stylized "Ferrari," which will add uniqueness to your typography. If you want to attract more attention to your products or services, this font is what you need.
Style your designs using the eye-catching letters of the Ferrari font, and highlight the identity of your brand. 
About Ferrari Font
Once we hear about the Ferrari font, the first thing that probably comes to mind is an Italian sports car manufacturer.
The company was founded by Enzo Ferrari in 1929 and has been famous for its success in Formula One.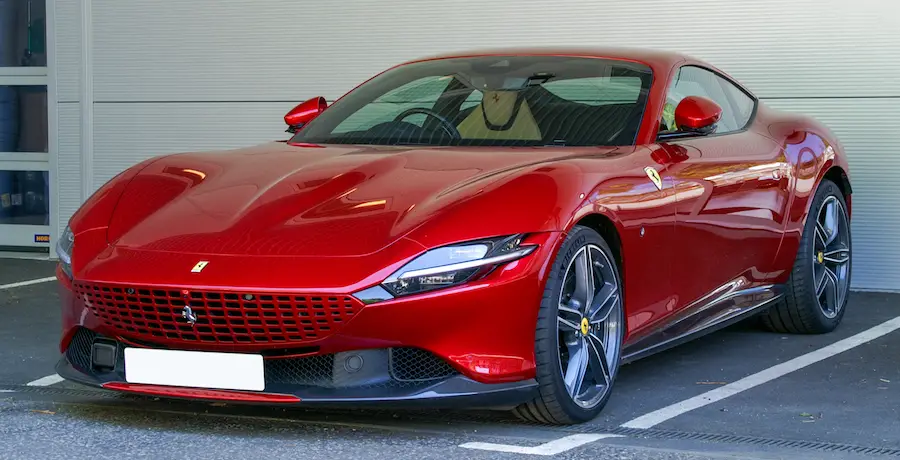 The Ferrari logo is very recognizable as well. It comprises the famous Cavallino Rampante, the black prancing stallion on a yellow shield, three stripes (green, white, and red), and the stylized "Ferrari" at the bottom.
However, the Ferrari logo is not the only thing all Formula One fans can recognize, as there is a typeface on the bottom of the logo everyone knows.
The typography style you see on the logo is now known as the Ferrari font or "Ferro Rosso." It was based on classic and graffiti styles, so it is perfect for creating many designs.
Download this typeface for free right now to use it for your personal projects at any time! 
Usage of Ferrari Font
Ferro Rosso font comprises 226 characters, including Basic Latin, Latin Supplement, and Special Marks.
After you download this typeface and unzip it into your system, you will be able to use all these characters to create beautiful designs for your business. 
---
---
The Ferrari font is usually applied for book covers, posters, banners, postcards, invitations, business cards, logos, titles, web pages, product packaging, and many more.
With this typography style, you don't have to hire a professional designer to implement your ideas. Just install its free or commercial version and create fantastic designs on your own from scratch! 
Conclusion
Use the free Ferrari font to meet many designing purposes and develop a stunning template for your website. With a catchy design, your products will become more popular, and your revenues will instantly grow!