Due to statistics, Instagram social network has over 1 billion active users in 2020. It's a great place to share your life moments, stand out from the crowd, and promote your brand. While images rock on Instagram, captions are also important.
You can save your time and use online Instagram post designer Canva which has a lot of easy-to-use predefined designs.
What is Instagram Caption?
---
The Instagram caption is a text that goes below the image/video that you post on Instagram Usually, Instagram allows only 2,200 characters along with emojis and hashtags.
Check out also:
Captions help you to show your tone of voice, personalize your account, and dramatically increase engagement on your Instagram.
In this collection, we have put together the best short Instagram caption ideas for every occasion: Instagram captions for selfies, captions for girls and boys, captions for friends, travel, love, and motivation.
Instagram Captions for Selfies
---
Instagram started as a social network to share selfies. Don't hesitate to use these amazing Instagram captions for your beautiful selfies.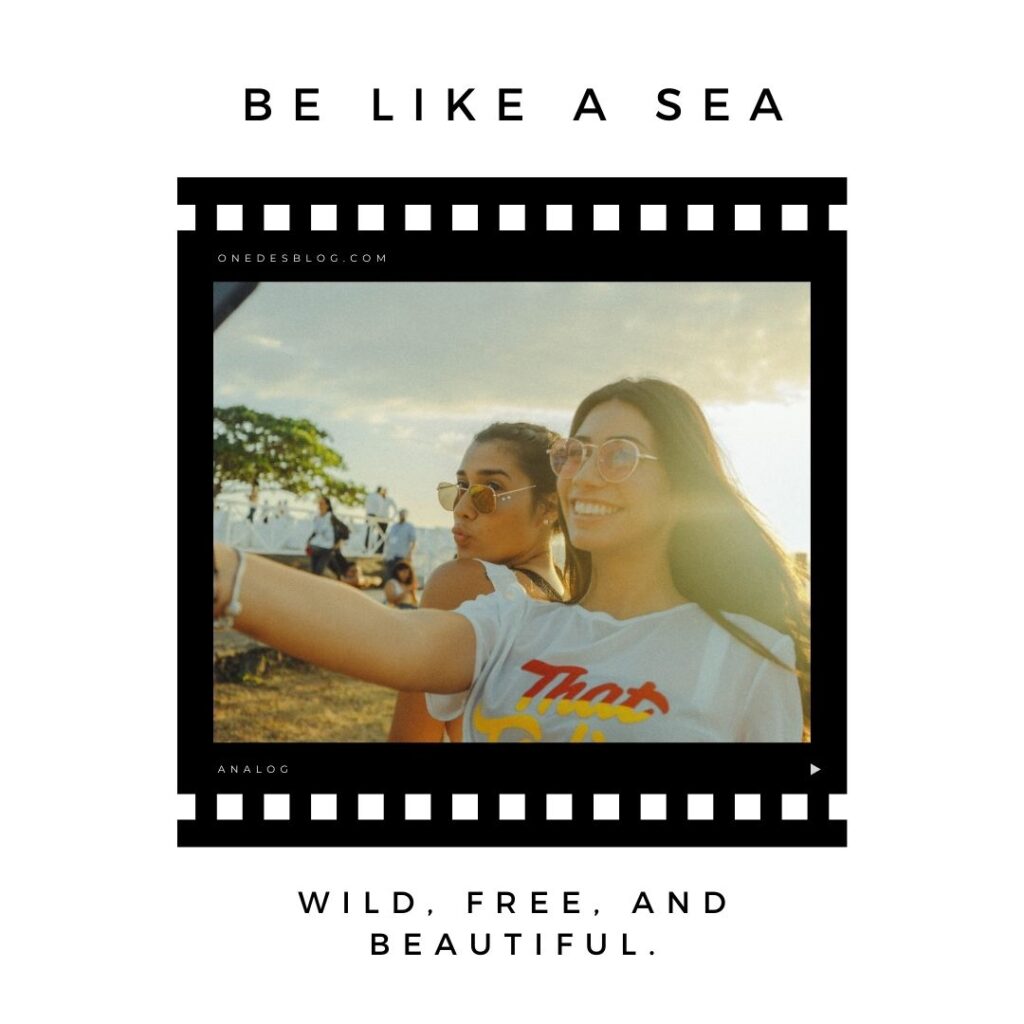 The best of me is yet to come.
Happier than a seagull with french fries.
Be like a sea, wild, free, and beautiful.
Classy is when a woman has everything but doesn't show off.
Dear, hating me will not make you beautiful.
Too glam to give a damn.
Nothing can dim the light that shines from within.
Be your own reason to smile.
I'm not trying to fit in, I was born to STAND OUT!
When you can't find the sunshine, be the sunshine.
I woke up like this.
Grow through what you go through.
I am having a syndrome of a down.
I find strength in pain.
Don't let your eyes blind seeing my beauty.
Focus on the Good.
Catch flights, not feelings.
I just got back with the ex 360 back.
I live my life always being classy, never trashy, and I am a little sassy as well.
I'm born beautiful.
I know I have everything that you want, but sorry not available.
I'm headed to space with the rest of the stars.
Just because you didn't sleep does not mean that you should stop dreaming.
I woke up like this
Keep calm and take a selfie.
Let's wait and just start as strangers.
Life is better when you're laughing.
Life is way too short for bad vibes.
Warning – You might fall in love with me.
What do you think of Google as a boy or a girl? I think it's a girl because it never ends giving suggestions of other ideas.
When nothing goes right, go left instead.
My question to you is not about can you, it's about will you.
One of the best mistakes done is never repeat and never cry for the same problem.
When you can't find the sunshine, be the sunshine.
They told me I couldn't. That's why I did.
Wait guys let me take a selfie.
Some things look very good in dreams.
Why not take a selfie when you are feeling good and fresh today
Proof that I can do selfies better than you
Proof people that I can pose better than you.
Stop being a zombie. Find something that you're excited about in your life; otherwise, you're just walking dead.
These are the days we live for.
Always classy, never trashy, and a little bit sassy.
Cinderella never asked for a prince.
When you take a selfie and your hair look perfect but not your face.
Chocolate is cheaper than therapy.
Be who you are.
I decide the vibe
Instagram Captions for Girls
---
Cute, engaging captions for girls will become a perfect addition to any beautiful woman picture on Instagram.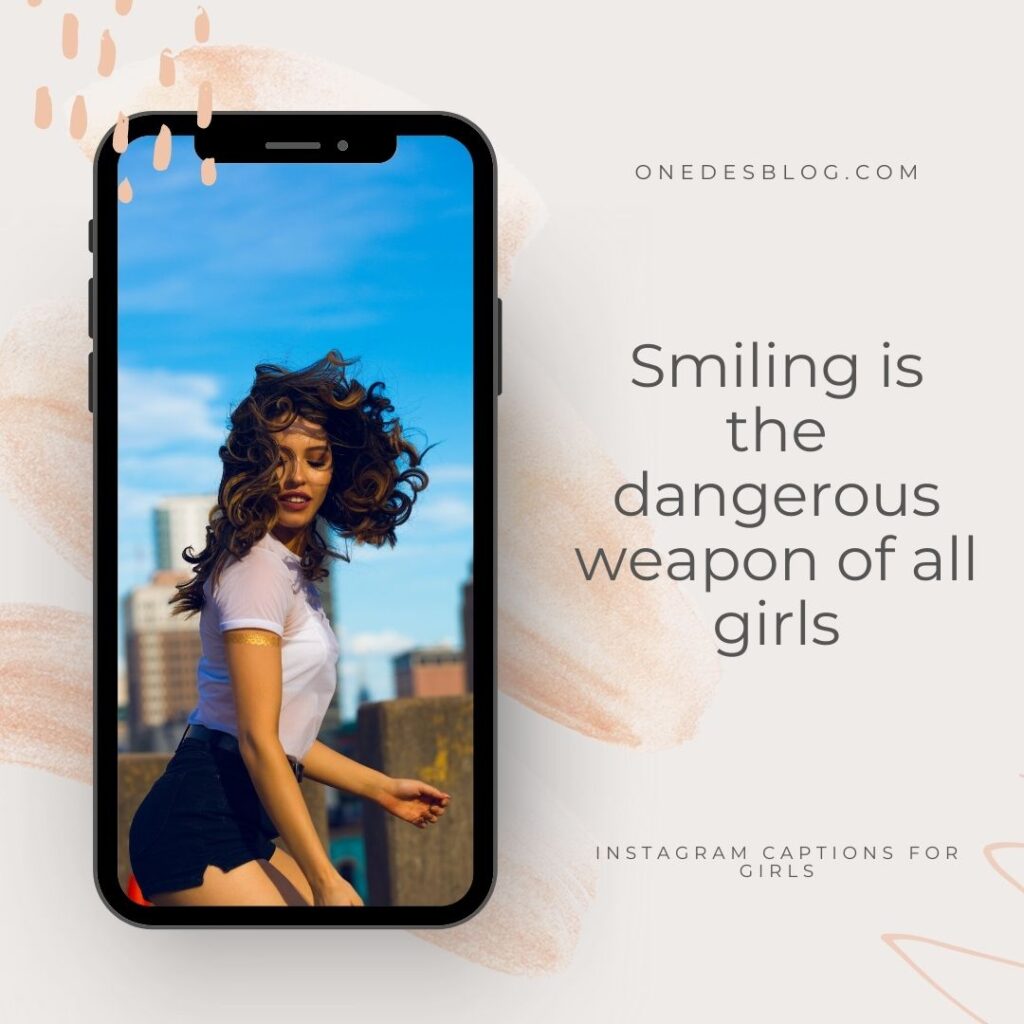 I'm not a girl like others, I live my life as I like and I don't wear nice dresses to impress someone.
Cuteness Overloaded.
Wake up without Makeup.
I may be a sweet girl. But, if you do something bad to me then I have a pocket full of crazy things.
Smiling is the dangerous weapon of all girls.
I'm the princess of my father.
I'm the woman without any mess.
I'm enough for all of you.
Someday I'll be your wife and you'll be mine.
You and I – bro & Sis! Naaah Never! NO chance.
I know you are falling in love with my cute smile.
Not all women are like Barbie dolls, some of them are Mary Kom.
Miss me? Then, keep missing because I'm a butterfly who doesn't come to anyone's hand easily.
Don't dress to attract someone.
I will destroy you if you want to destroy my dreams.
Cute people with cute smiles are not actually cute.
Short girls have a tall attitude.
Don't take things too seriously because it's your life and your problems.
Things can't be permanent with you.
Behind every successful woman, there is always a woman.
Live the life you want not others want to see.
There is a huge difference between Lust and Love.
Woman pride is a wonderful bride.
I want to be the mother of your children.
Why don't you propose to me for marriage?.
My Smile is my weapon, So stay away from it.
I don't give a damn! I'm not interested in anyone's life anymore.
Never ask for anything, earn it and use it the way you want.
We should convert your can't into can.
It's OKAY to arrive late sometimes.
Money can't buy happiness, but it can buy things that give you happiness.
Always do the things you want.
Girls have an attitude, the lady has class.
Classy woman does not depend on others.
Fighting on your own is the toughest fight in this world.
It's all about the glow.
Treat a girl like a b***h and she'll piss on you.
Women's eyes speak so many languages.
Whenever I see you, I see my future in you.
I would love to share all things with you.
Instagram Captions for Boys
---
Picture is worth a thousand words, but with these impressive Instagram captions, your men's photos would look much more engaging!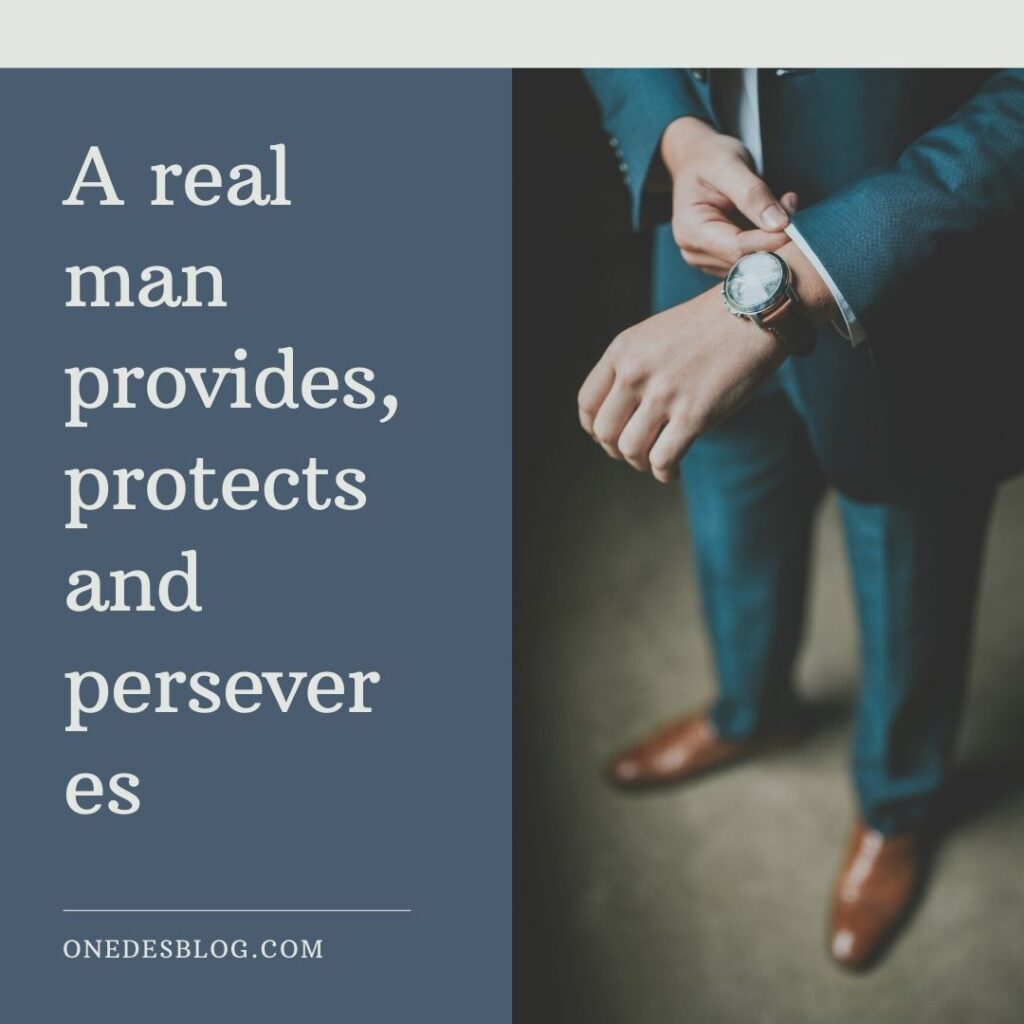 Whatever is good for your soul, do that
Even the stars were jealous of the sparkle in her eyes
Stress less and enjoy the best
Boys will be boys
Chillin' with my bros
A great man is strong because he can be gentle
Haters are my greatest motivators
Boys got swagger, men have style, but gentlemen have class
A real man provides, protects and perseveres
The only time a man should ever lie is to surprise someone
No guts, no glory.
Release the beast within
Be a warrior in a room of worriers
Act like you own the world because you do
As long as my bank account keeps growing, I couldn't care less about anything else
I keep it real because I'm not afraid of having enemies
You were my cup of tea but I drink wine now
Ambition on fleek
I don't care if you approve of me, I approve of myself
Get out there and live a little
Life is better when you're laughing
Look for the magic in every moment
I'm the reason why I smile everyday
I wouldn't chase you because I'm the catch
Know your worth but don't forget to add tax
I'm not high maintenance, you're just low effort
I'm not gonna sugarcoat the truth, I'm not Willy Wonka
Vodka may not be the answer but it's worth a shot
A sass a day keeps the basics away
Sassy Instagram Captions
---
Are you lovely, bold, and a little crazy? Then, these sassy Instagram captions are written for you!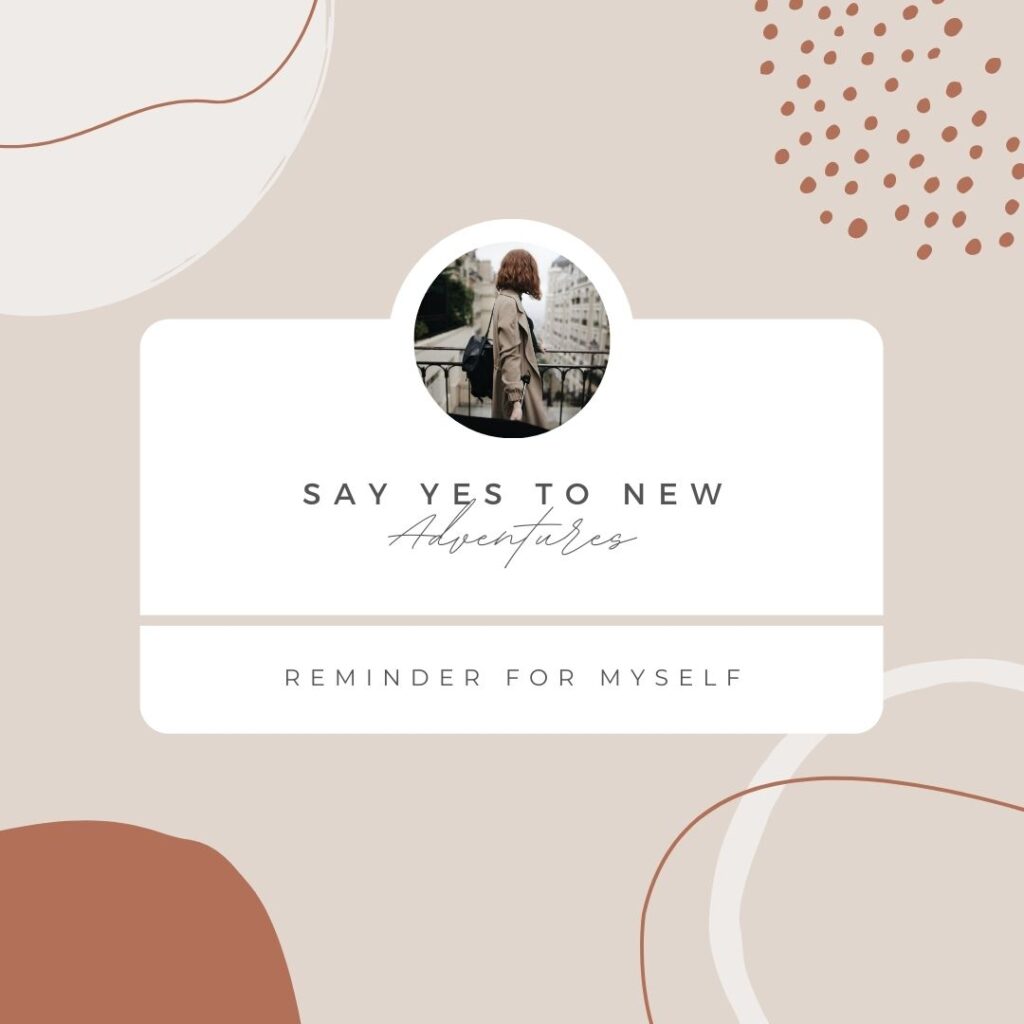 I've learned that you shouldn't go through life with a catcher's mitt on both hands; you need to be able to throw something back.
Be careful outside it's raining shady bitches everywhere.
Hey don't copy me, you will not pass.
Role models that look like supermodels.
The good things in life are better for you.
I do not want people to be agreeable, as it saves me that trouble of liking them.
Don't ever let anyone dull your sparkle.
Short, Sassy, cute and classy.
The truth will set you free. But first, it will piss you off.
It was always you babe. I didn't have to find…
Life will go on; it doesn't matter that you will be not its part.
My attitude, Oh! I got it from my mama.
The most common way people give up their power is by thinking they don't have any.
There is no beauty without some strangeness.
Walking with your chest out and head held high says you have earned the right to stomp and pummel this particular piece of real estate.
We did everything for you that little rush.
I'd rather die my way than live yours.
Being happy should be the only motto in your life.
Imperfection is beauty, madness is genius, and it's better to be absolutely ridiculous than absolutely boring.
Say "Yes" to new adventures: Reminder for myself.
Instagram Captions for Friends
---
Friends are an integral part of our lives. These captions will be a perfect addition for your amazing photos with best friend!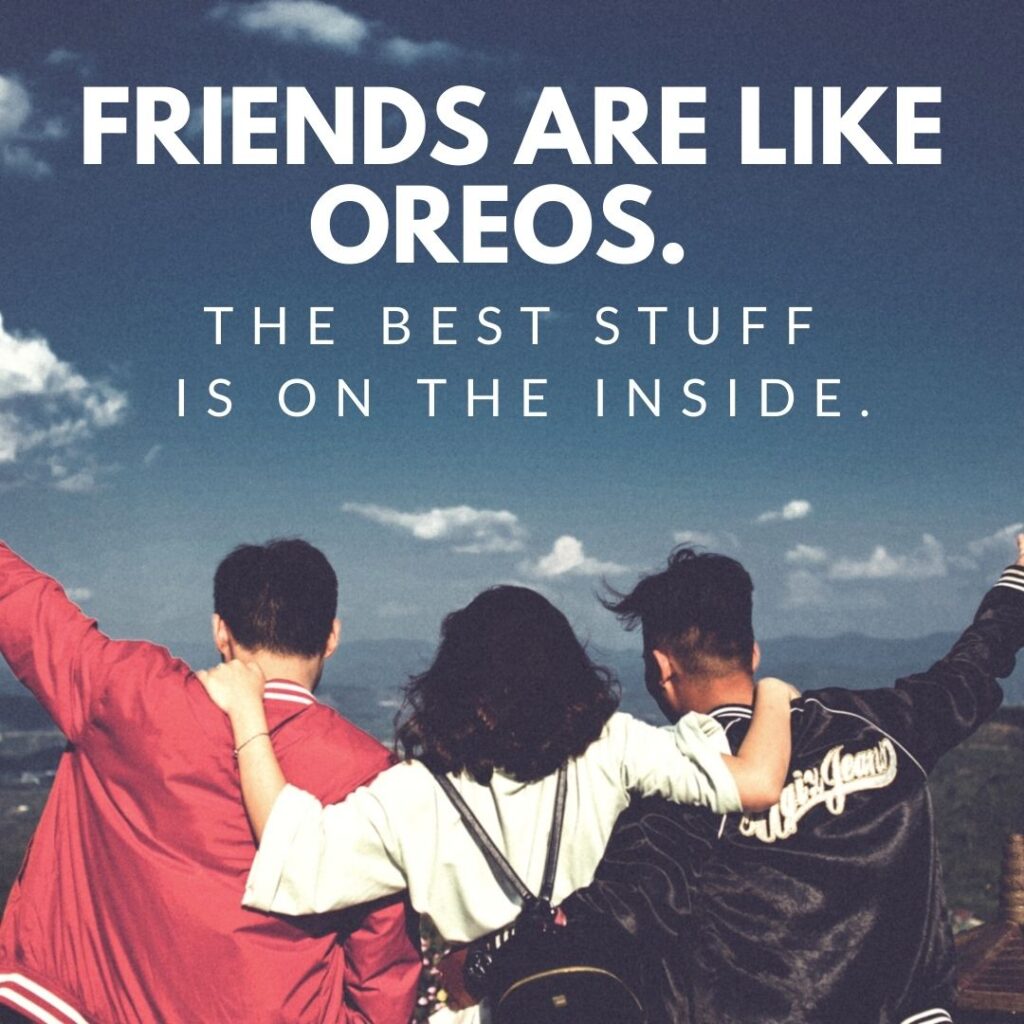 A good friend does not let you do the stupid things… alone!
We didn't realize we were making memories; we just knew we were having fun.
Friends are like Oreos. The best stuff is on the inside.
Friends become our chosen family!
Live for the moments you can't put in words.
Good Times + Crazy Friends = Great Memories!
Life was meant for best friends and good adventures!
Friends 'till the end.
Life is better with true friends.
If a fat man in red takes you and puts in a bag, you should know that I asked for a good friend for Christmas.
A friend can always make you smile, especially when you don't want to…
Notice when people make an effort to stay in your life.
We don't lose friends; we only realize who our true ones are.
When I first met you, I did not realize how much you would end up meaning to me.
Besides chocolate, you're my favorite.
Love is beautiful, friendship is better
Every girl needs a boy's best friend.
I don't have a lot of friends, but I have the best friends because I choose quality over quantity.
A true friend is one soul in two bodies.
Your vibe attracts your tribe.
FAMILY is anyone who loves you unconditionally.
Friendship is built on two things: it's respect and trust.
Friends don't let friends do silly things alone.
I'll even send you the photos I look bad in.
No friendship is an accident.
I love my crazy best friends.
Sometimes you can't explain what you see in a person. It's just the way that takes you to a place where no one else can.
Classy Instagram Captions
---
Are you feeling classy and fabulous? Here are some of the best classy Instagram captions for your posts and Stories on Instagram.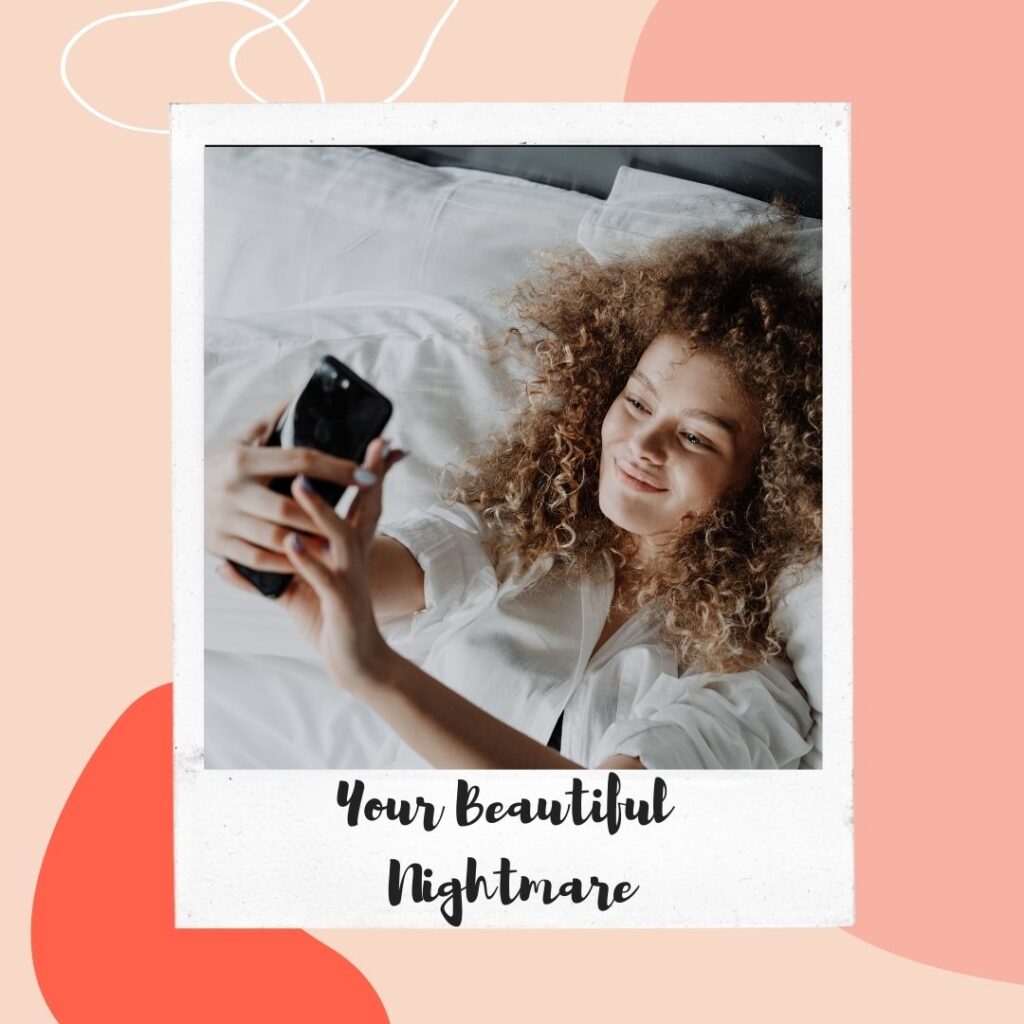 Always classy, never trashy, and a little bit sassy
Be who you are.
I woke up like this
Don't try to fit in; you were born to STAND OUT!
I'm not looking for my better half because I'm whole.
Classy is the original black.
My personality is sassy and cheeky.
Sending my selfie to NASA because I'm a star.
Always be the stronger one.
Classy is when you have a lot to say, but you choose to remain silent in front of idiots.
Your Beautiful Nightmare.
Life is a party dress like it.
I'm classy, kinda a beachy girl.
My real identity is my attitude.
My choices are what make me unique.
Be classy, sassy, and a bit smart-assy!
50% Classy and 50% Sassy.
I tell them to keep on talking cause I love the attention!
A girl should be two things, classy and fabulous.
Be with someone who is proud to have you.
Don't be like the rest of them, darling.
I don't think you're ready for this jelly.
I'm the queen of my own little world.
I am a girl with a deadly combination of beauty and swag.
Filling her. Invading her. Possessing her.
I see your jealousy.
A sass a day keeps the basics away.
Classy & Fabulous.
Keep calm and stay classy.
Classy is when a woman has everything to flaunt but chooses not to show it.
I know I'm lucky that I'm so cute.
Elegance is when the inside is as beautiful as the outside.
Judge me when you are perfect.
The No. 1 Rule of a lady, Stay classy.
Braless is flawless.
The classy woman never loses their dignity.
I am a queen who doesn't need a king.
Snapbacks and tattoos? No honey. Good job and nice suits.
I don't care what you think about me. I don't think about you at all.
Eat diamonds for breakfast and shine all day.
Haven't you ever seen a princess be a bad bitch?
I may not be the best, but I'm definitely not like the rest.
Go to hell – Oh honey, where do you think I came from?
Success is never for the average.
I'm in a boss bitch mood.
It's a classy selfie.
Keep your heels, head, and standards high.
Be a girl with a mind, a woman with attitude, and a lady with class.
Best memories come from bad ideas.
I am classy different but not wrong.
Kind of classy kind of hood.
Sweet, Classy, and Sassy.
Like my classy pic.
Life isn't perfect. But my Hair is!
Confidence level: selfie with no filter.
A time to keep silent and a time to speak.
Be classy. Anything but trashy.
The wise are only once betrayed.
Classy selfies change your attitude.
I will speak right no matter you like it or not.
I like the word 'indolence'. It makes my laziness seem classy.
I am chaos and beauty intertwined.
Instagram Captions for Foodies
---
In this section, you'll see the best Instagram captions for foodies and food lovers. If you like pizza, burgers, pies, and ice cream, read further to find the best caption for your food photography. Are you a food lover who post thousands of food pictures? Then, these foodie Instagram captions were written for you.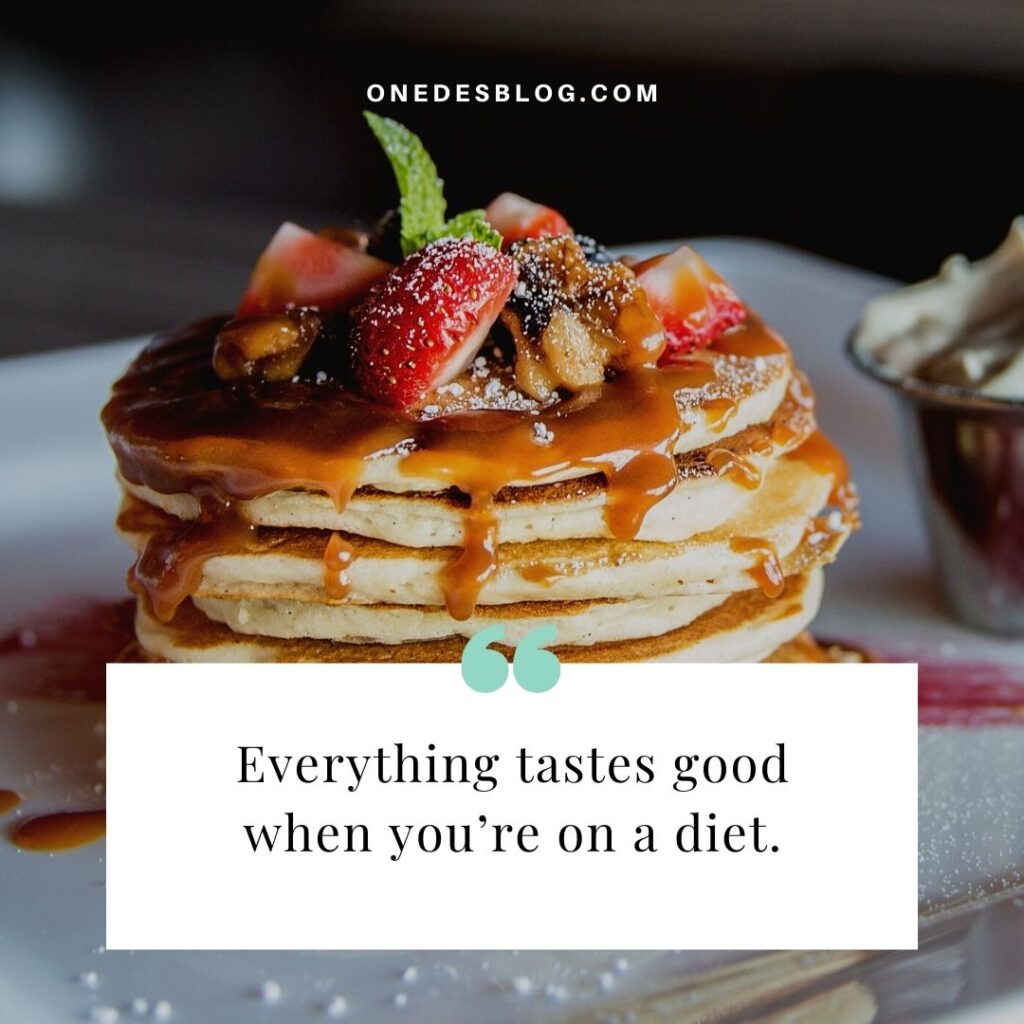 I love pizza. I want to marry it, but it would just be to eat her family at the wedding.
A slice of pie without cheese is like a kiss without a squeeze.
Call me Kim Carbdashian.
Burger is always better.
Pilates? I thought you said pie and lattes!
Food is an important part of a balanced diet.
You want a pizza this?
"I am not a vegetarian because I love animals; I am a vegetarian because I hate plants."- A. Whitney Brown
Issa snack.
I lost some weight once, but I found it again in the fridge.
After a good dinner one can forgive anybody, even one's own relatives.
If I share my food with you, it's a big deal.
Everything tastes good when you're on a diet.
I make ice cream disappear. What's your superpower?
You had me at 'pizza.'
Eat less from the box, more from the earth.
The first sip of a hot beverage is always the scariest sip.
Being a grown-up is the best, you don't need permission to have dessert for dinner.
Age and glasses of wine should never be counted.
Brunch without champagne is just a sad breakfast.
"People who love to eat are always the best people." —Julia Child
My milkshake brings all the boys to the yard.
"If we shake out all of the crumbs from all of the keyboards in the world, we can end world hunger."-Matthew Dolkart
Home is wherever I'm with food.
I just want someone to look at me the way I look at food.
Sorry—I'm in a relationship. With food.
Sugar, spice, and everything nice.
Let food be thy medicine and medicine be thy food.
Good food, good mood
Waffles are like pancakes with ads.
I'm on a seafood diet. I see food and I eat it.
Chocolate is cheaper than therapy.
Pasta la vista, baby
Never settle for just one scoop.
I'm just a girl standing in front of a salat asking it to be a donut
I believe in chocolate for breakfast
Just a general life update: hungry again
Our beer is just as cold as your ex's heart
I love you to the fridge and back
Brunch is a breakfast with our an alarm
A balanced diet is ice cream in each hand
Money can't buy happiness, but it can buy ice cream
Pilates? I thought you said pie + lattes
The only thing I like more than talking about food is eating
If you have lost your appetite today, I think I have it
You can't live a full life on an empty stomach
The more you weigh, the harder you are to kidnap. Stay safe, eat cake
Oh, crepe
I did it all for a cookie
Resting coffee face
If you are not meant to have midnight snacks, why is there a light in a fridge?
Cheese is a glue that holds my life together
Eat like no one is going to see you naked
I may act like I'm okay, but deep down inside.. I'm hungry again
The best memories are around the table.
Coffee Instagram Captions
---
Are there any coffee lovers? This list of captions was designed for all coffee-obsessed people and amazing coffee photography on Instagram.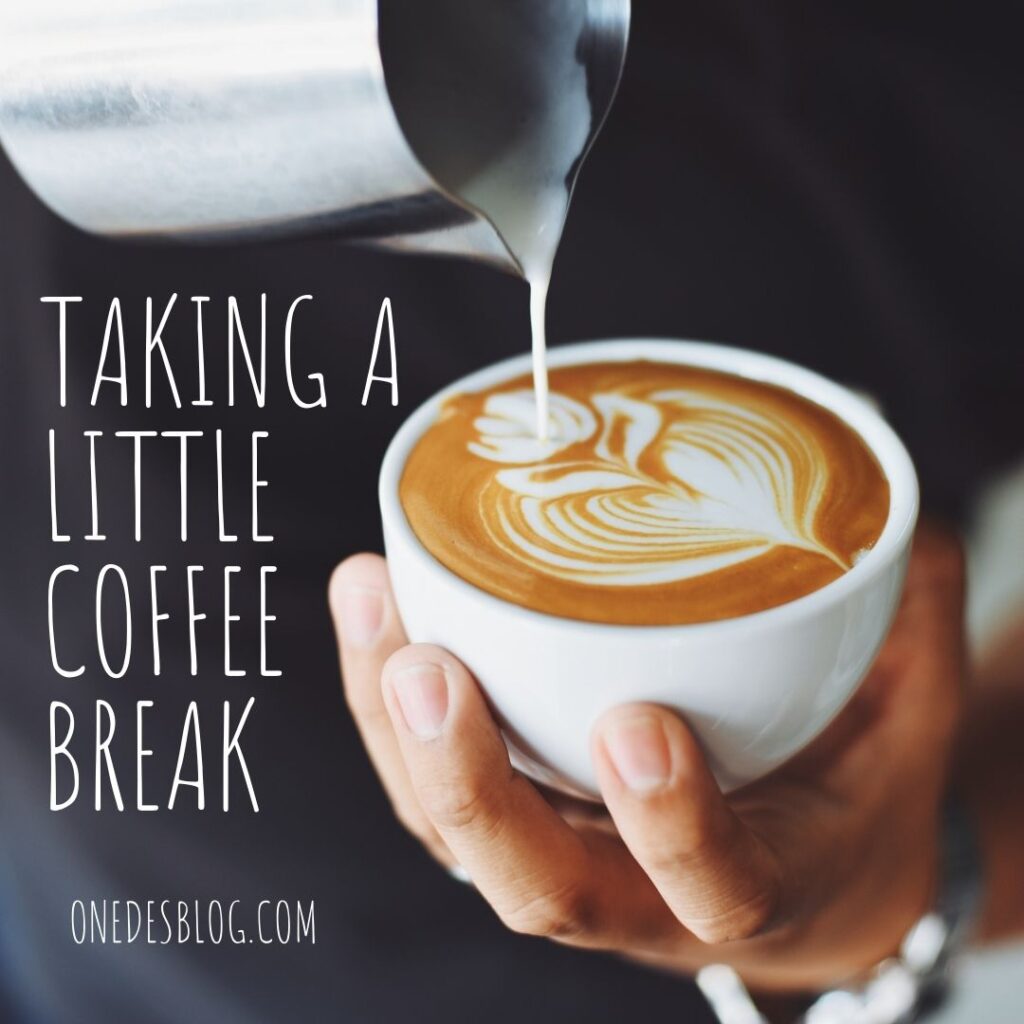 Life is better with a coffee in hand
Resting coffee face
Too much Monday not enough coffee
Hocus pocus I need coffee to focus
Feeling depresso without my espresso
I like big cups and I cannot lie
Caffeine Queen
Taking a little coffee break
I like myself how I like my coffee: dark, bitter, and too hot for you
When things go wrong, coffee helps