Typography is an essential part of any design project; that's why we know how designers struggle searching for new fonts for their designs. 
In this collection, we have put together the best monospaced fonts known for their versatility. Monospaced fonts are readable and user-friendly. That's why developers use this kind of fonts for coding.
How to Use Monospaced Fonts in Your Designs?
---
Below we have listed a few situations where monospaced fonts will come in handy for a designer.
in small chunks of text to make them readable even in small size;
perfect for minimalist designs;
easy to combine with playful, decorative and calligraphy fonts;
an excellent choice for logos;
coding programs for developers.
Best Monospaced Fonts
---
Here is a friendly serif monospaced font that will be a perfect choice for a coding app. It's readable and clean, making it an ideal option for titles and headlines.
Price: Premium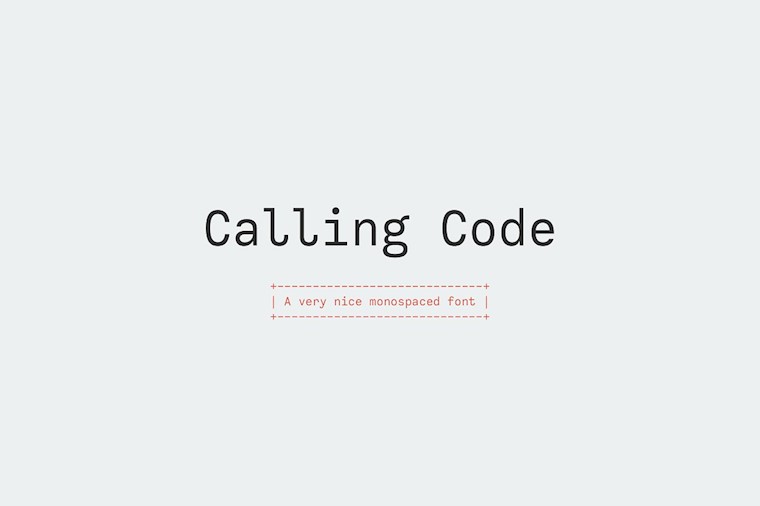 A free monospaced font that goes in three different styles: thin, oblique, and bold.
Price: Free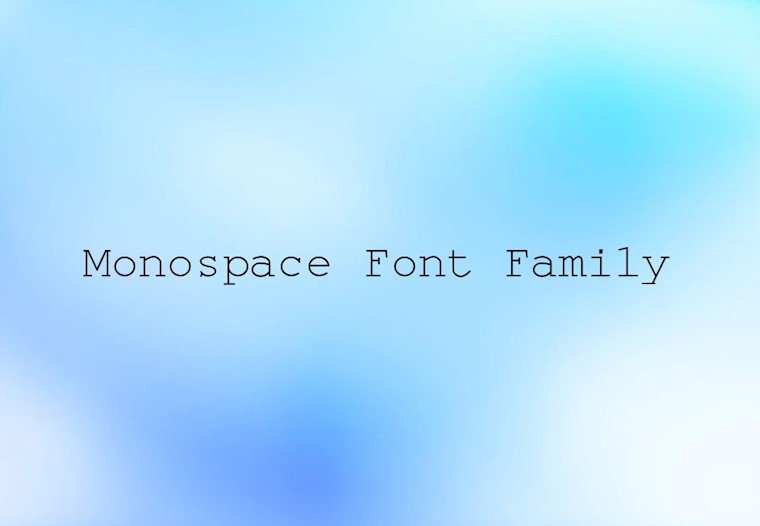 Secret Mono is a geometric and monospaced font that goes in different lovely styles such as Thin, Extra Light, Light, Regular, Medium, Semi Bold, Bold, Extra Bold and Black. All styles are flexible and adaptive so that you can combine them.
Price: Premium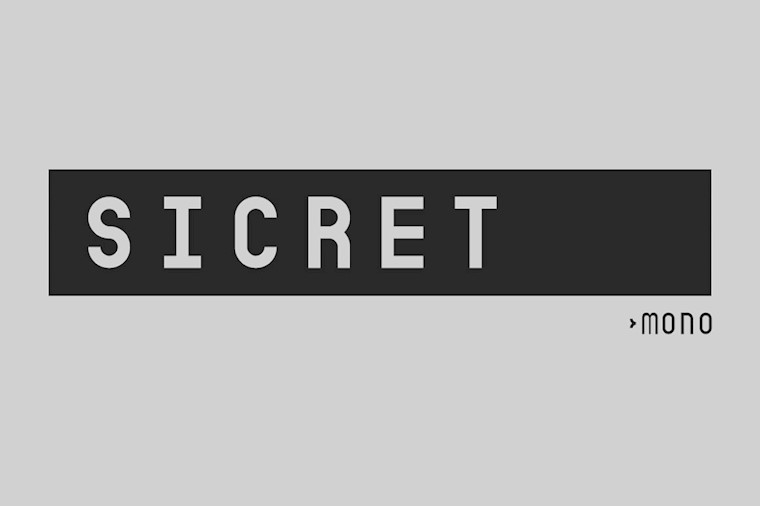 This next-generation monospaced font will be great for developing, coding, and table layout. It's easy to read and identify.
Price: Premium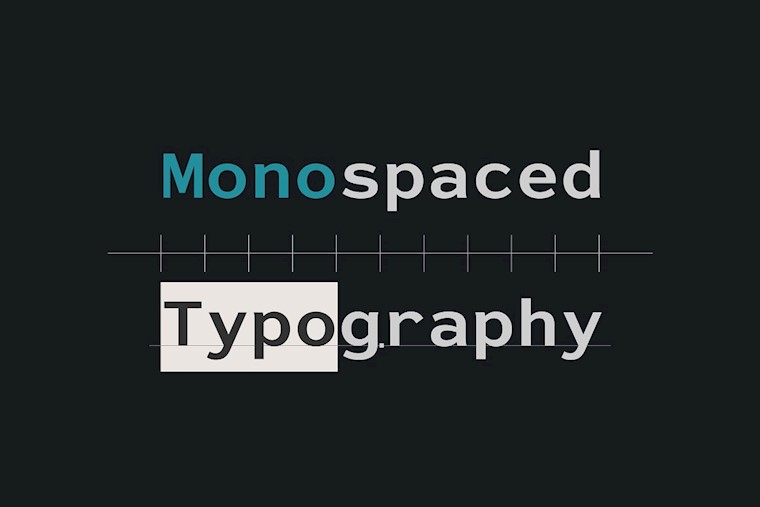 A free monospaced font family that includes six different styles. Thanks to big spaces between letters, you can use it as a programming font.
Price: Free TT Interphases is a modern monospaced sans serif font that will be a great addition to minimalist design projects.
Price: Premium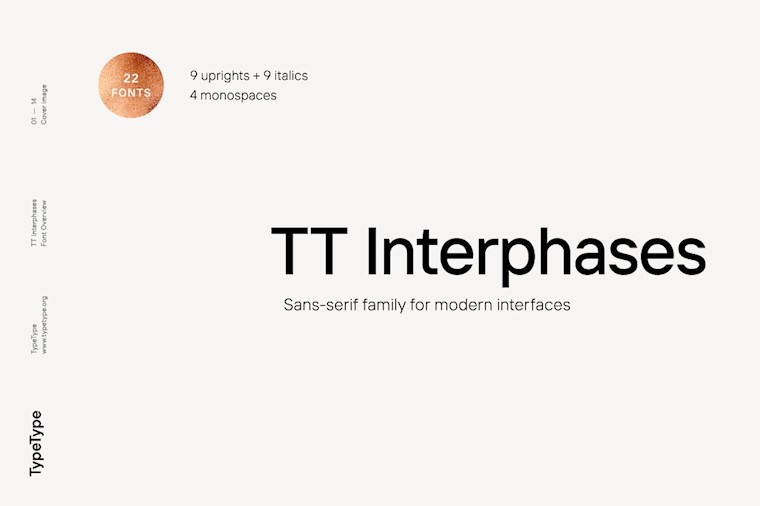 This free font has a vintage look and feels similar to Times New Roman. It features an open aperture of the characters and high readability.
Price: Free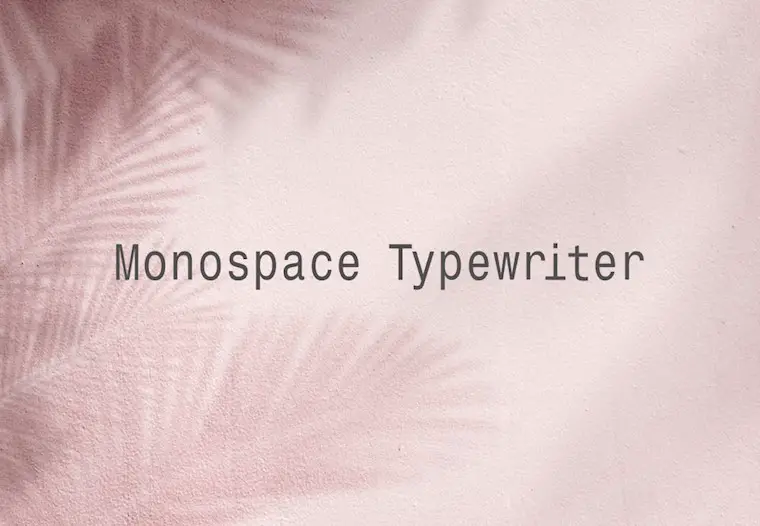 Eingrantch Monospaced is a modern neo-Grotesk typeface created with coding in mind. It is available in 7 styles, from thin to black bold.
Price: Premium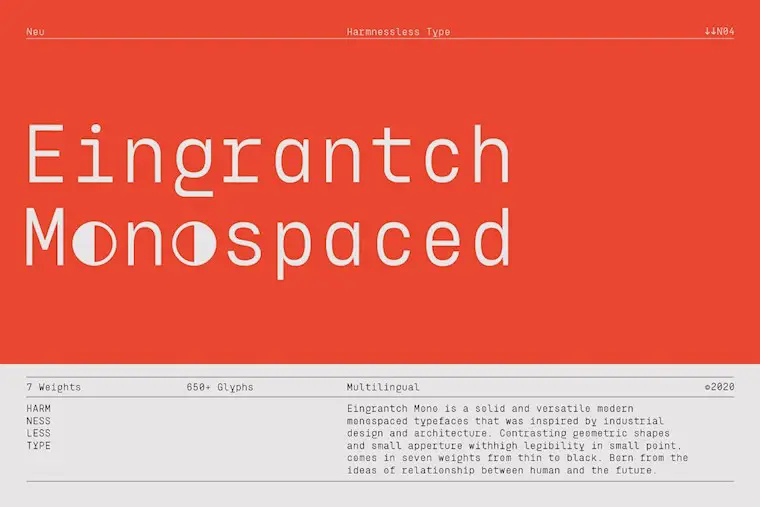 This is a fantastic monospaced and outline font you can get for free.
Price: Free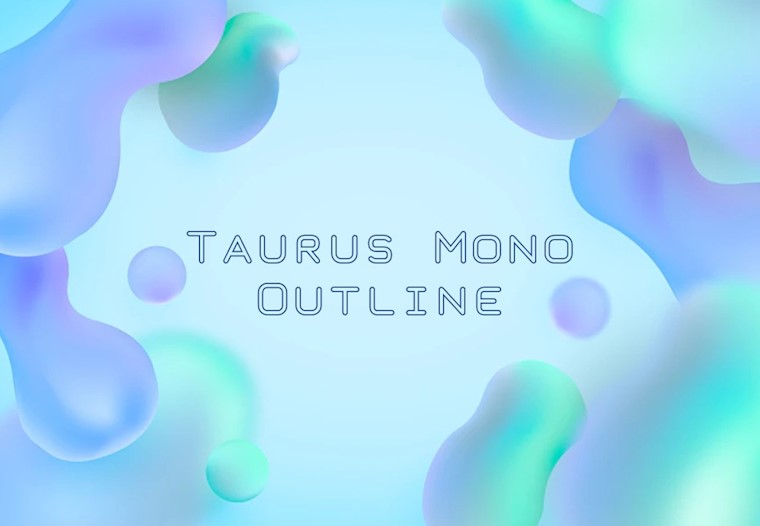 If you are looking for bold monospaced font, Simply Sans is a great free option. It is available in 4 different styles.
Price: Free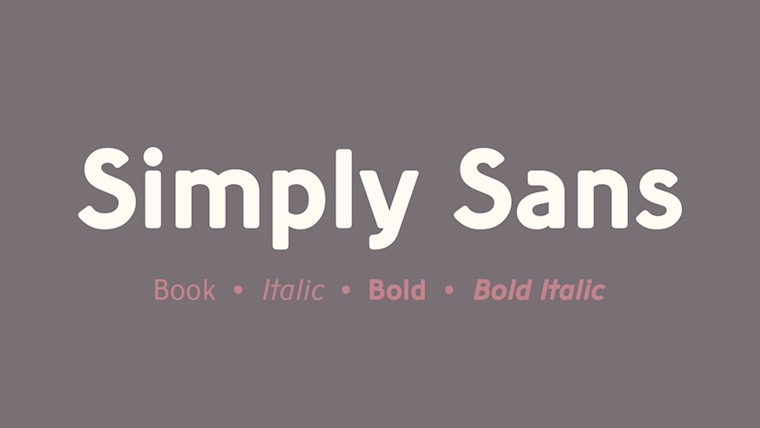 Monograph is a bold monospaced font that you can use for programming, logos, and branding. Thanks to its simple yet modern design, it promises to be a perfect font for titles.
Price: Premium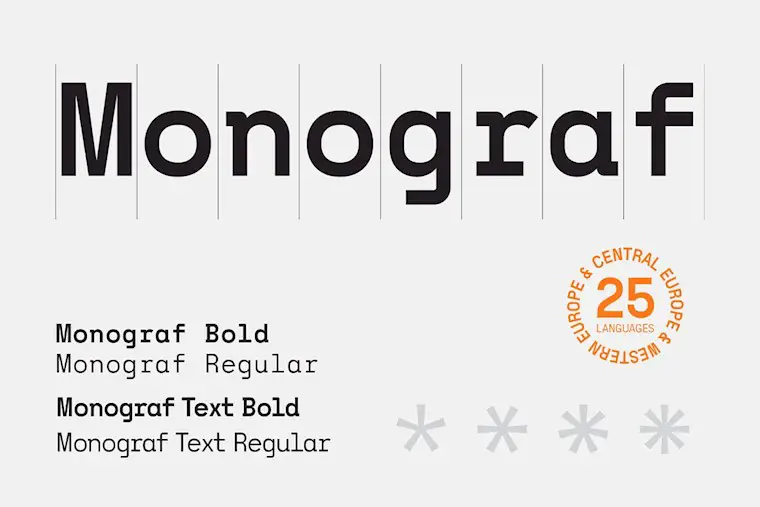 With over 168k downloads, this free font is one of the best-monospaced fonts in this collection. Use it for any developing and programming software.
Price: Free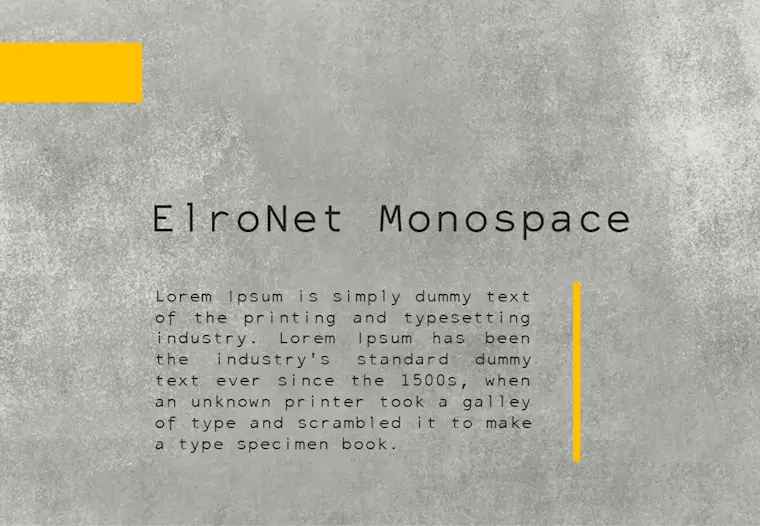 This gorgeous soft-line font was born in Amsterdam and inspired by autonomous electric transport. Thanks to its soft lines and 29 styles, you can use this font for print and web projects.
Price: Premium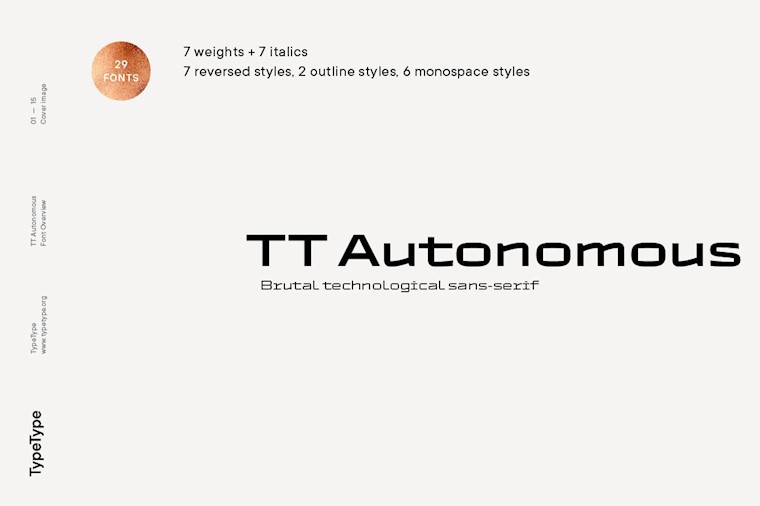 Droid Sans Mono Font is another monospaced font created to make small text readable. Download this typeface for free.
Price: Free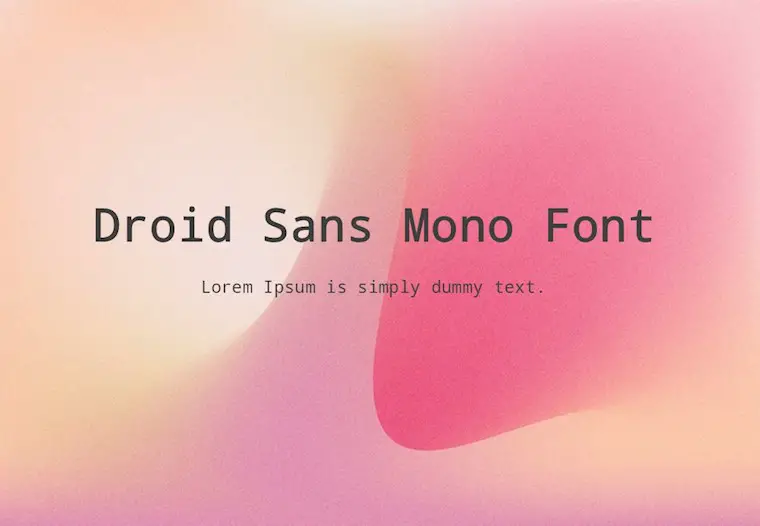 Nimbus Mono is an alternative font to the famous Courier type. It features Normal, Bold, Italic, and Bold Italic weights. If you like this font style, check out the free Menlo font from our blog.
Price: Free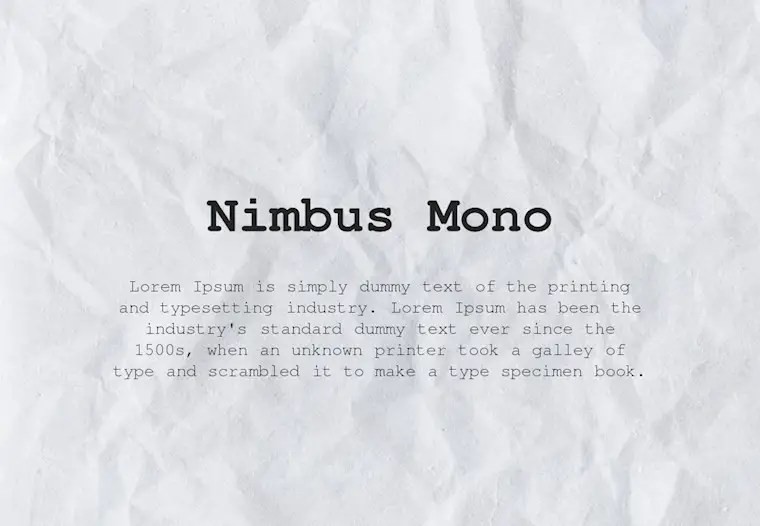 Bergen Mono is a modern monospaced font that has six styles to choose from. In addition, it has extended Latin and Cyrillic.
Price: Premium
This is a modern industrial monospaced font with an octagon structure. It will suit both printed and graphic design projects.
Price: Premium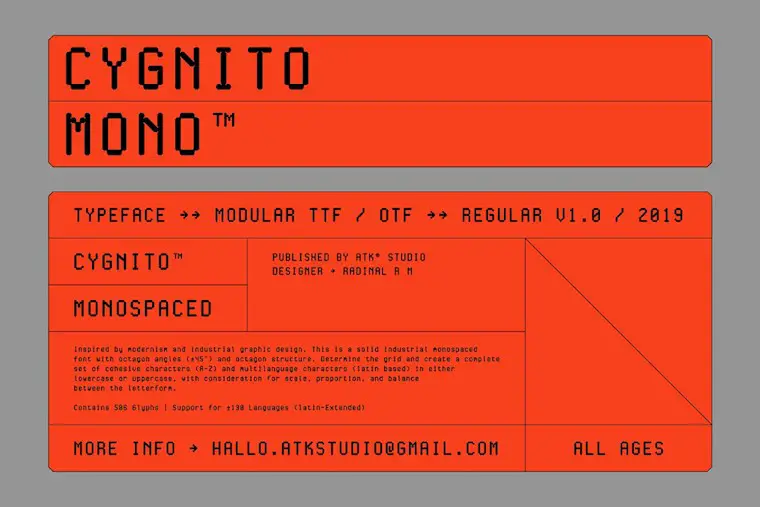 Space Grotesk font shows high readability even in a small size. Florian Karsten designed the font in 2018.
Price: Free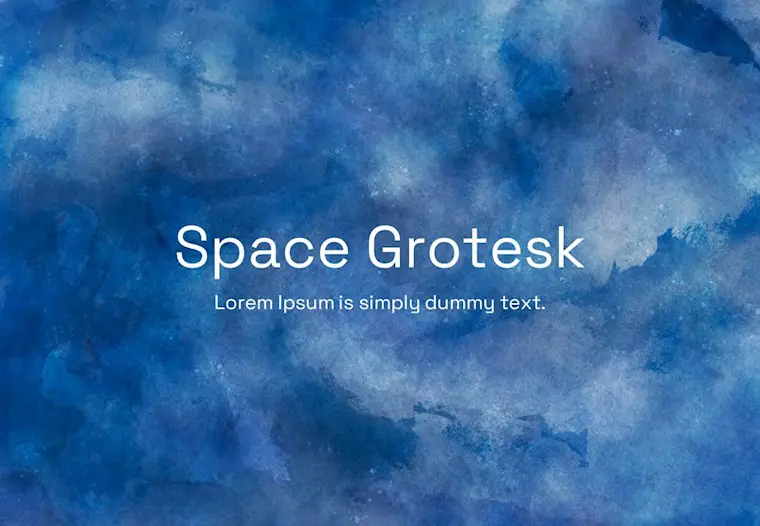 Alma Mono is a bold all-caps font with an outstanding personality. You can use it for titles and headlines.
Price: Premium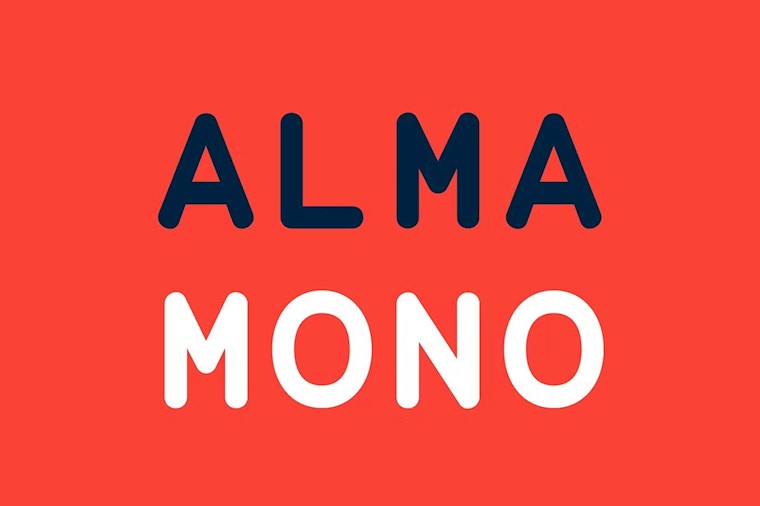 Code Mono is a versatile monospaced font with round edges and a modern look. It features six different styles, including italic.
Price: Premium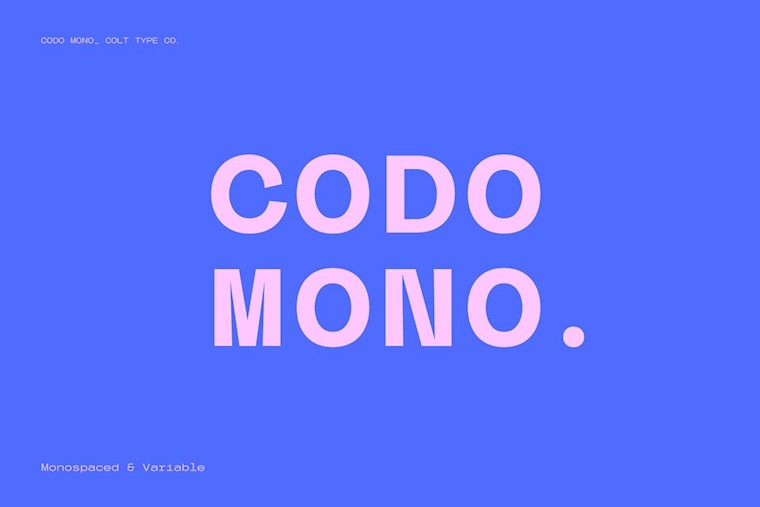 We finish this collection with the free and popular font Source Code Pro. Its vintage monospaced font with high readability.
Price: Free