The right font selection usually makes the difference between boring and eye-catching designs. Especially when it comes to summer projects, it is essential for you as a designer to pick a typeface that will provoke warm, positive feelings and engagingly frame your designs.
Hawaiian fonts usually have retro influences, while most of them utilize a brush-paint style combined with one or more solid versions of the typeface, creating a beautiful contrast for unique designs. 
We have researched and created a list of 50 best Hawaii fonts, which promise to make your designs original and full of summer vibes, by adopting the style of Tiki culture. Our list includes a variety of handmade fonts with different characteristics. Accordingly, you will find a perfect match for all your summer projects, from playful and funny to elegant and minimalist. 
Best Tropical Hawaii Fonts
This natural and charming, Hawaiian style handwritten font includes uppercase, lowercase letters, and numerals and promises to give a cute and fresh look to your designs, especially on projects like magazine campaigns and branding launchings. When combined with solid fonts, it provides an adorable but also professional design outcome.
The Hawaiian Pizza font contains over 350 characters that will give you a whole bunch of options when designing a new brand, social media posts, packaging, etc. It is suitable for funny designs and promises to make you and everyone else smile.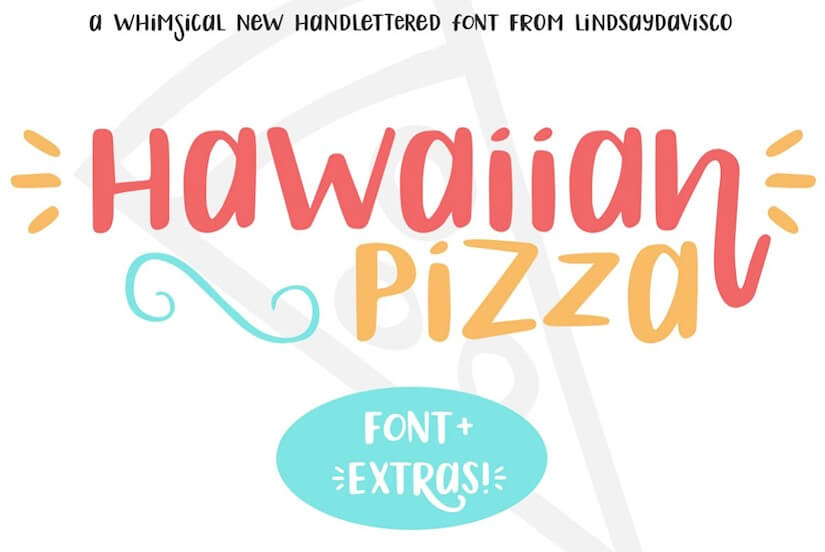 A handwritten, sans-serif display font that has been inspired by Hawaiian illustrations and landscapes. The font brings forth nostalgic, natural, and tropical feelings and images by adapting a vintage style to the Uppercase, Lowercase, Numbers, and Punctuation it includes.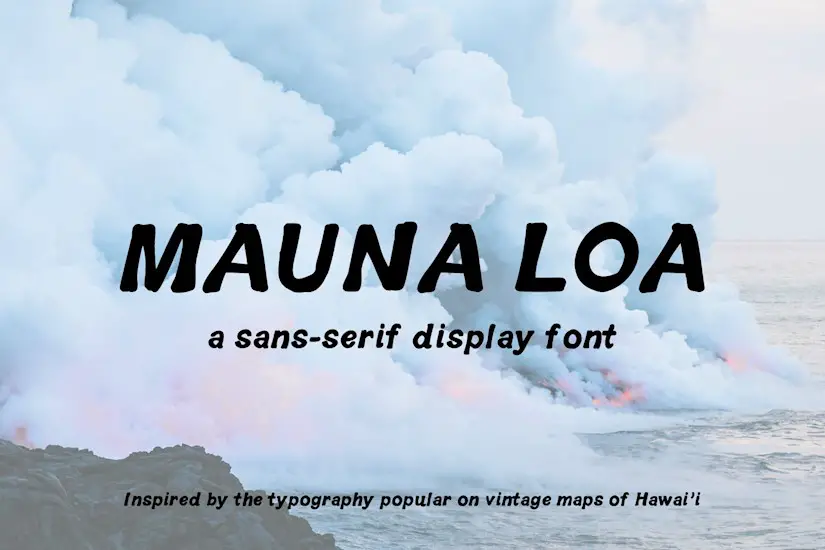 This font designed by Vozzy Vintage Fonts has a vintage look suitable for retro designs for posters, t-shirts, logo designs, and much more. The designers developed 6 different styles for this beautiful font that will adapt to any project's needs.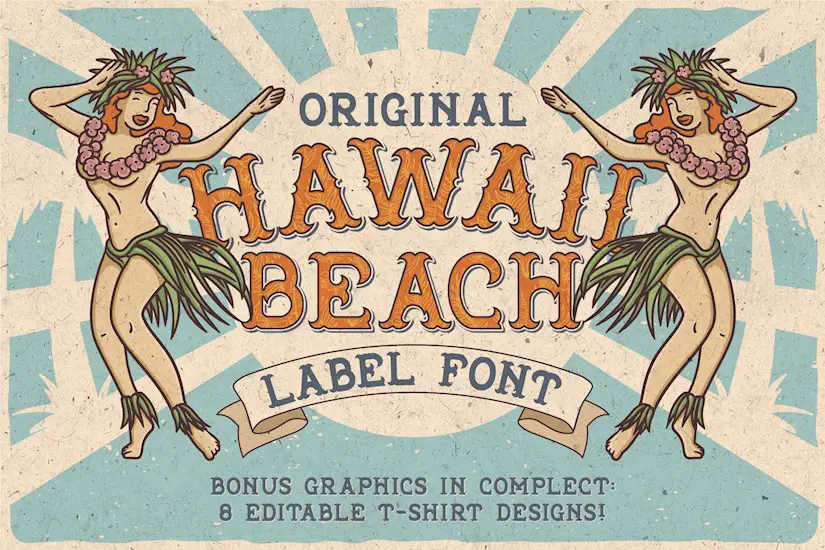 Emily Spadoni has created a warm, elegant font that includes uppercase, lowercase, numbers, and symbols but also 50 hand-drawn tropical leaves and flowers. The font promises to create a complete floral design without the need for extra elements and is suitable for stationary and logo designs, wedding invitations, etc.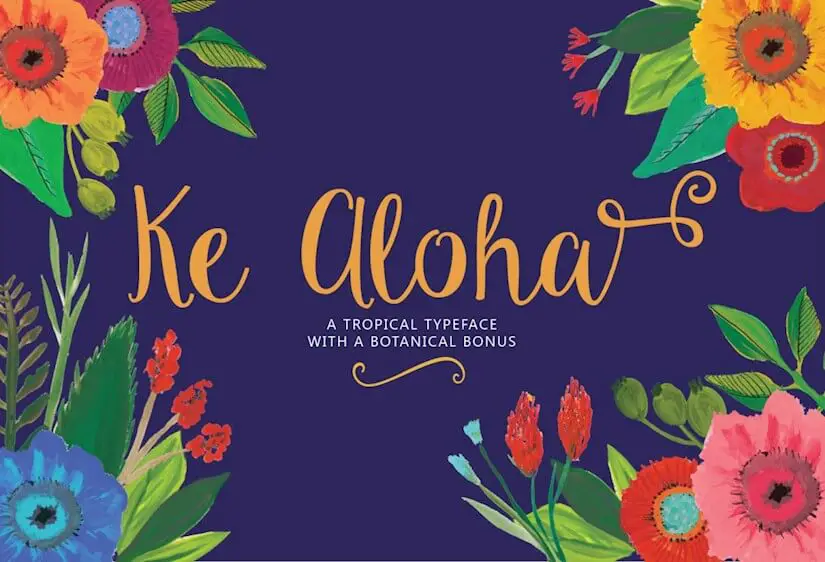 A beautiful, cute, retro-tropical font designed by Missy Meyer who included uppercase and lowercase letters, numbers, multilingual support, catchwords, and around 200 multi-letter ligatures for unique designs. The font has an unusual and fun sensation and can be used for a variety of amusing, retro designs.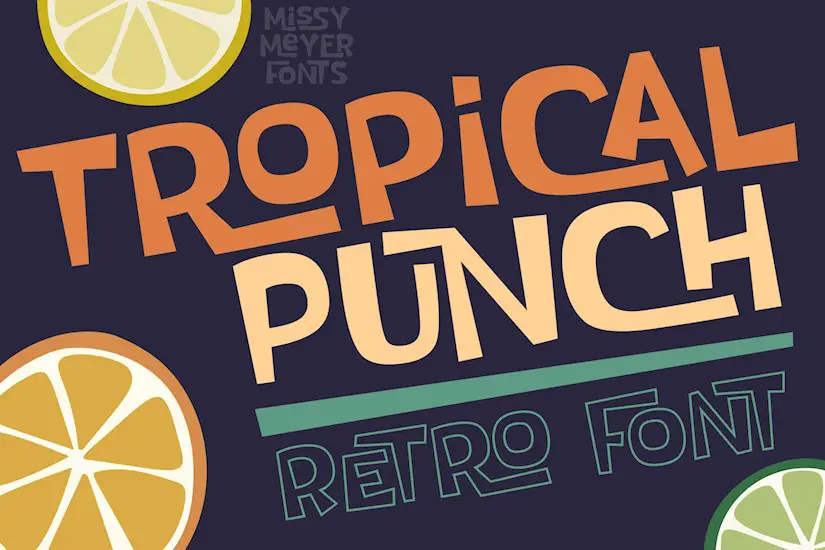 Beachcomber is a handmade font inspired by the Retro Tiki Hawaiian style that promises to give a vintage, summer sense to your designs. It includes a full collection of cute handwritten letters, numbers, and symbols accompanied by 9 hand-drawn illustrations.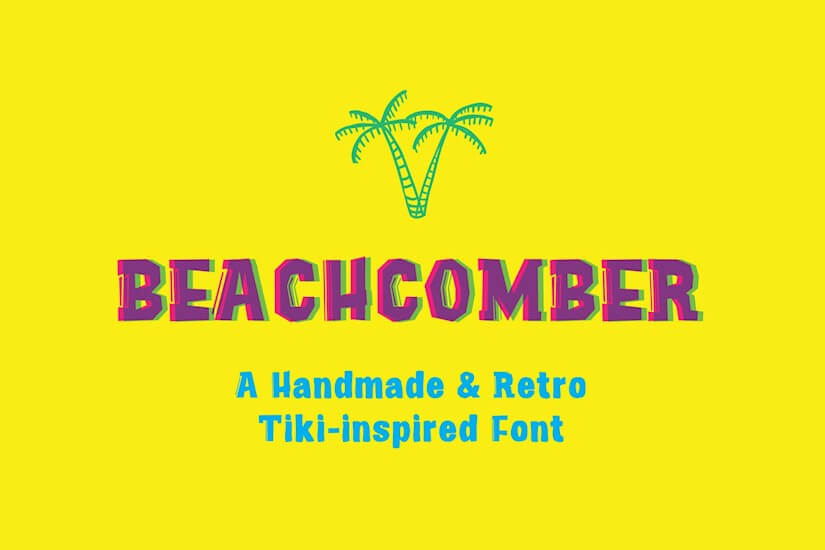 Nicholas Miner has designed one of the most attractive coastal fonts, suitable for numerous design types like vintage logos and badges. The font includes 4 different typing styles and hand-written letters that guarantee to give a beachy, natural look to your summer designs.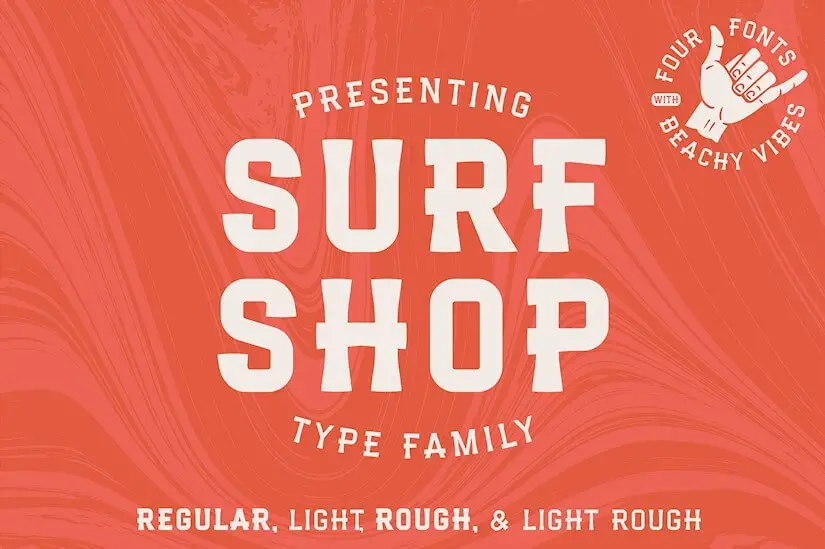 This font includes beautiful, hand-drawn uppercase letters and numbers, filled with fully-editable floral designs. You can easily change the layers' colors to create unique titles and headers for your logo, stationery, poster, and banner designs.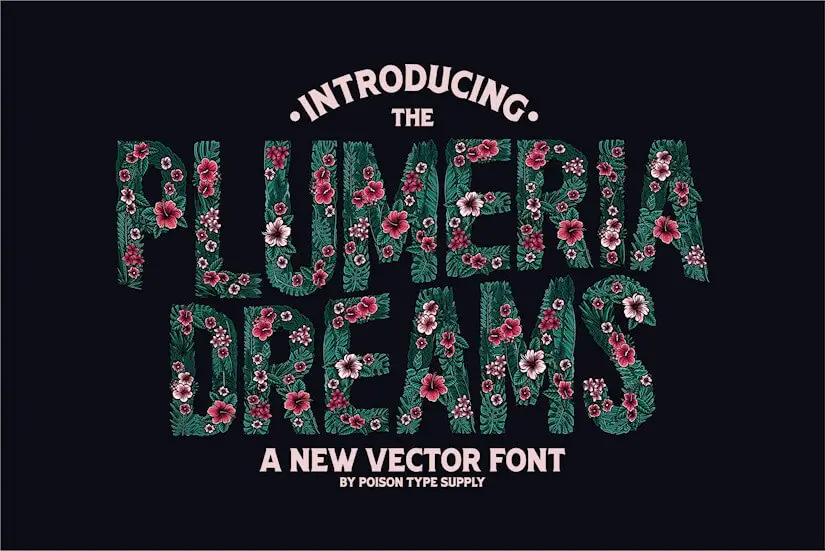 An extensive package designed by Megs Lang, containing stylish, vibrant uppercase and lowercase handwritten letters in more than 40 supported languages, numbers, and punctuation but also 6 logo templates that you can edit to create breathtaking logo designs.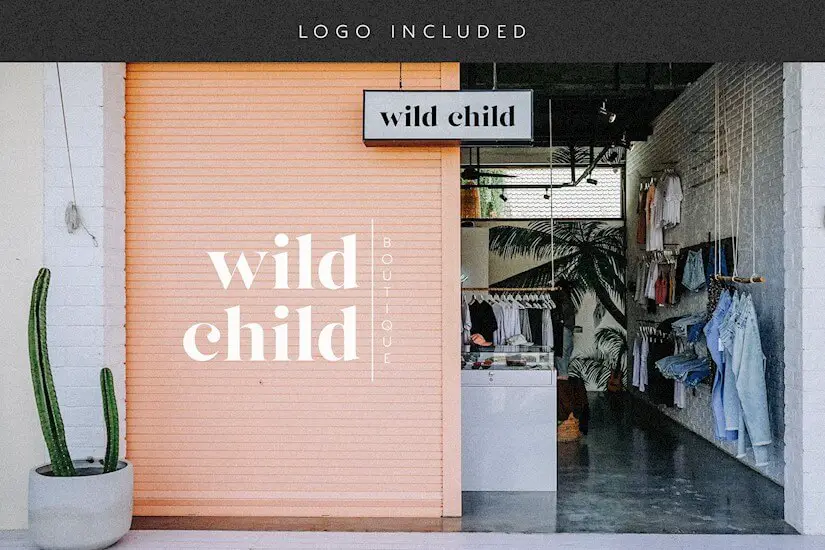 Clam Bake is an eccentric, cute, surf-inspired font designed by Think Make Desing and Spring Break Jake, which proves to be perfect for modern summer logos, party posters, and many other designs. It incorporates hand-designed uppercase and lowercase letters, numbers, and all the essential symbols and punctuation.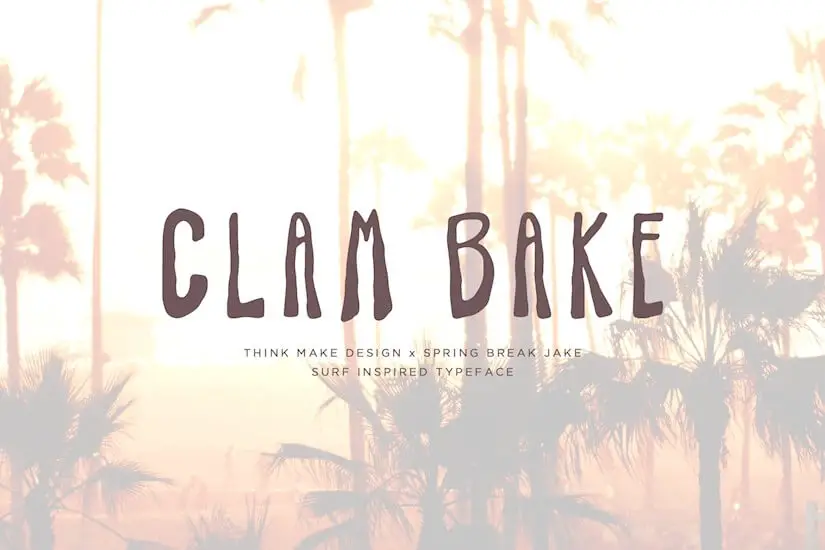 Caoca Studio introduced Sunday Hawaii, a handwritten typeface with a summer theme and engaging, cute, and humorous letters and numbers escorted by an enormous number of bonus icons for you to create the perfect holiday-themed designs.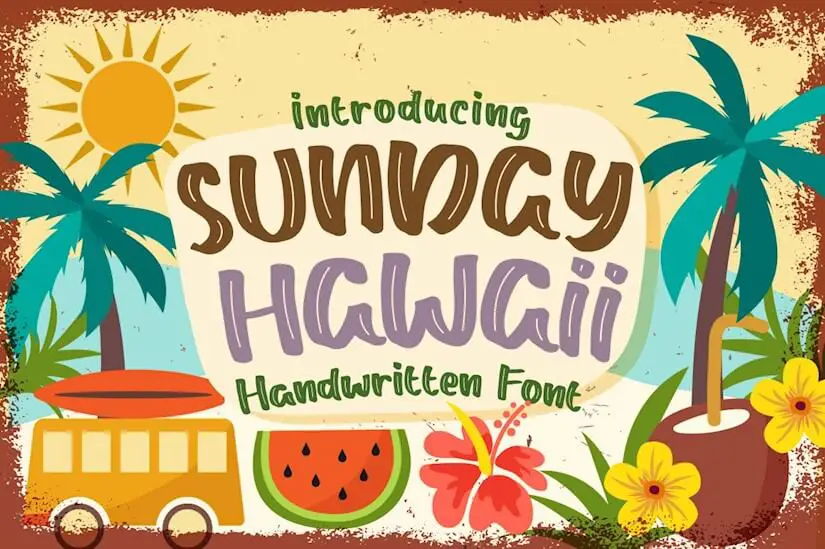 A unique font that will travel your mind to a distant tropical island with its hollow uppercase and rounded lowercase letters. This font is suitable for summer headlines and the designer intends to add an island enigma to your designs.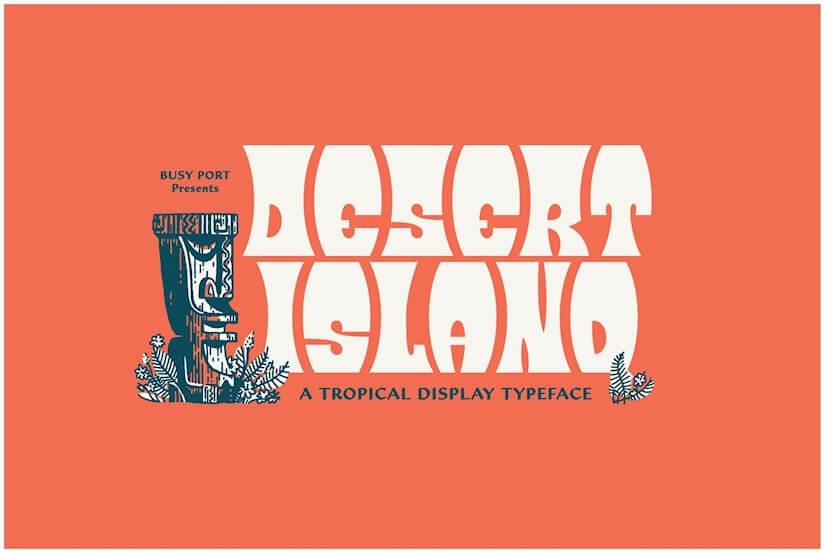 Athena is one of the most sophisticated fonts on the list making it perfect for projects such as logo designs and web designs. Mens Lang has designed handwritten uppercase and lowercase letters, numbers, and punctuation influenced by floral art combined with a taste of vintage Greek style.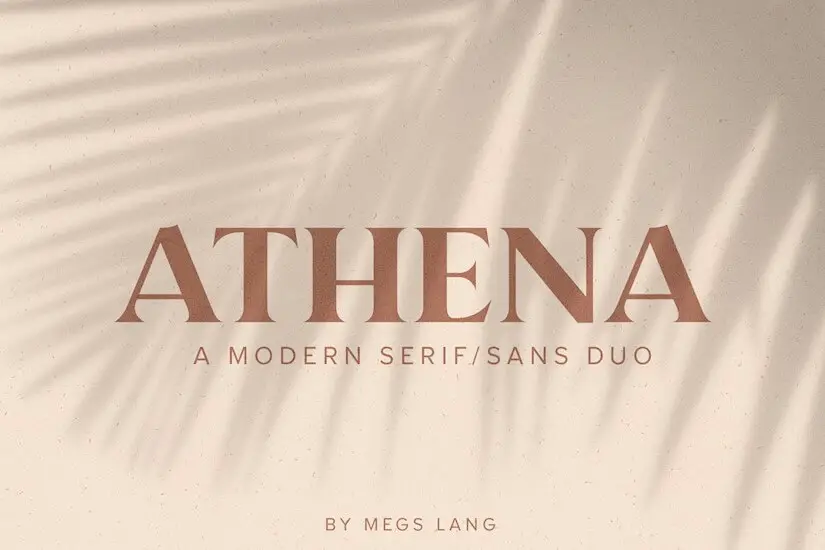 Ivan Rosenberg has designed a vintage font inspired by the 70s, which also incorporates the elegant style of modern designs, making it suitable for many kinds of projects. The font offers regular and italic versions and many supported Languages, with uppercase and lowercase letters, numbers, and punctuation.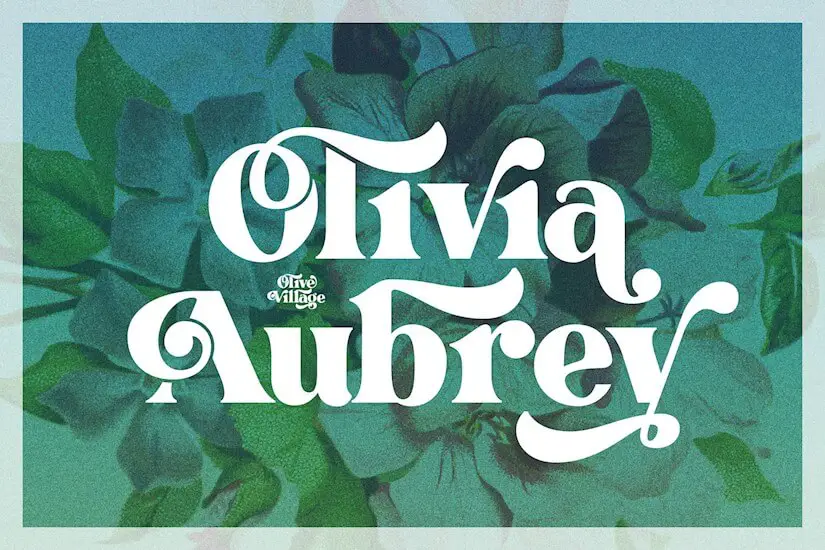 The Halau is a funny, retro-style font influenced by the Cartoon style of the 60s and 70s, which promises to offer an amusing, vintage, and unique look to your designs with the combination of 36 letters and numeral alternates.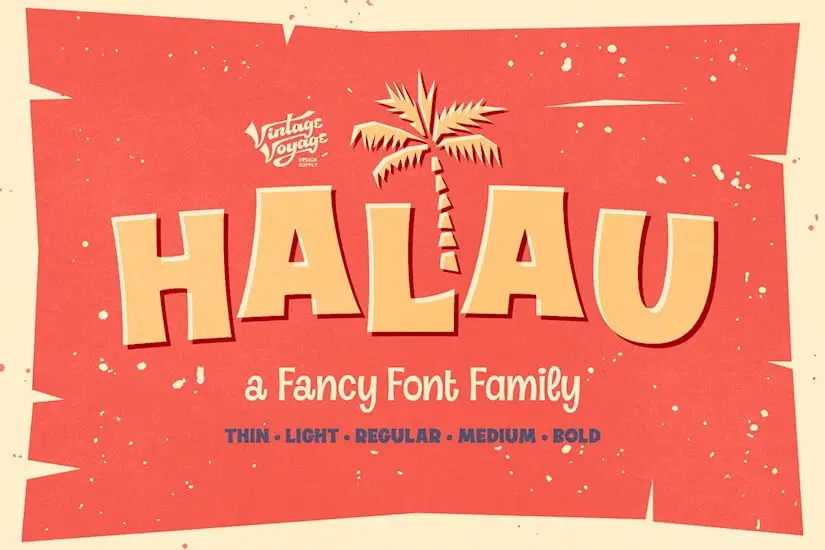 Hypnos is one more handwritten font with the signature of Mens Lang, which promises to keep your designs unique and fashionable. It is recommended for almost any kind of design and incorporates a full collection of handwritten letters, numbers, and symbols.
With 5 different typing styles, a collection of uppercase and lowercase letters, numeric and punctuation, Fanny Coulez & Julien Saurin have created a unique, cute font that promises to put a big smile on your face by making your designs charming and vibrant.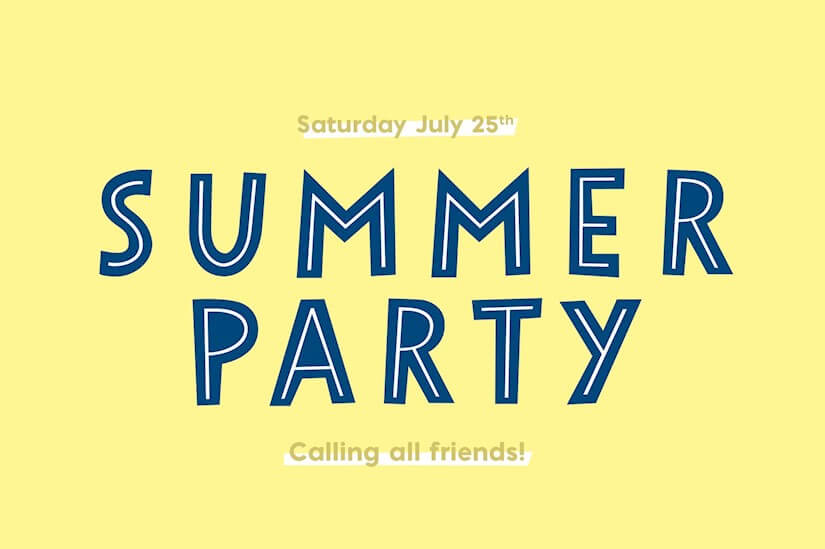 Jonathan Ball has designed a vintage, summer package influenced by Tiki culture, which incorporates a font with handwritten letters and numbers but also a bunch of tropical symbols and borders for your design's canvas.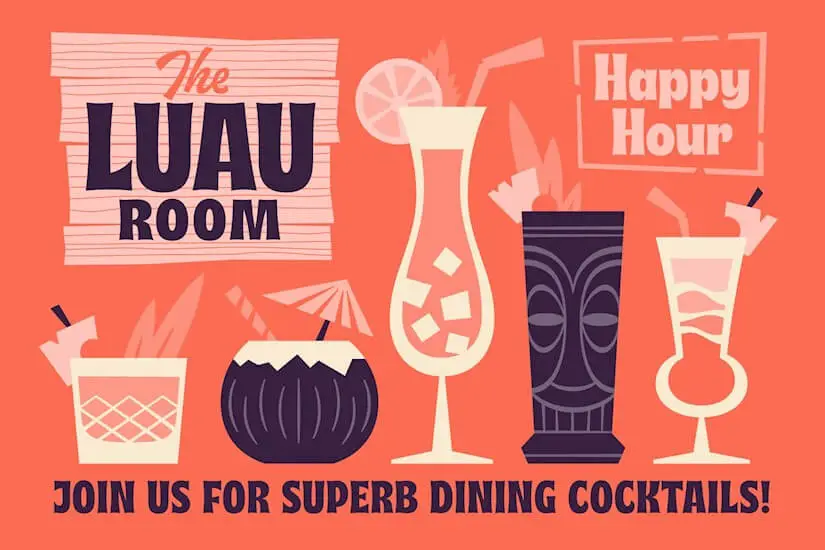 This collection designed by Drizy constitutes a playful, Hawaiian font that includes 7 different styles, each having 3 editable layers. It promises to help you create unique designs of any kind, from posters and book covers to cute logos and business cards.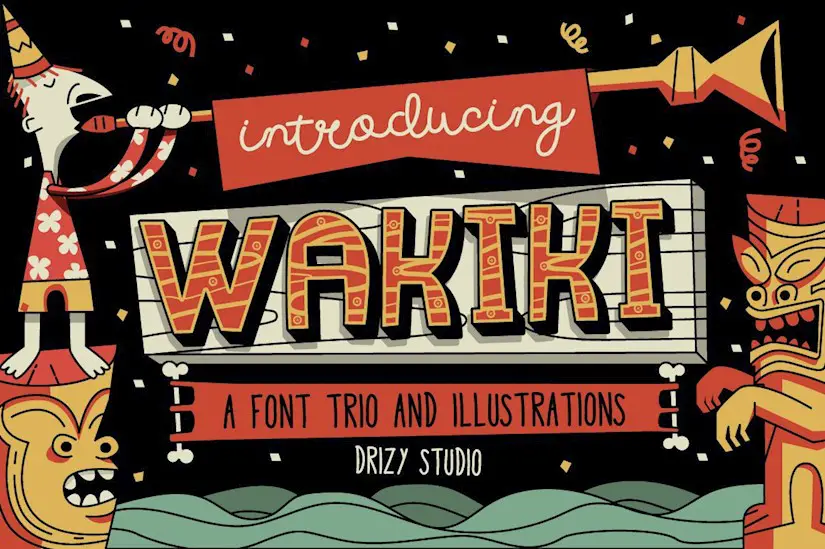 Fanny Coulez and Julien Saurin designed this beautifully textured script font in Paris that promises to give a natural, warm, and unique style to your design by incorporating many alternates and ligatures and extras like swashes, keywords, and splatters.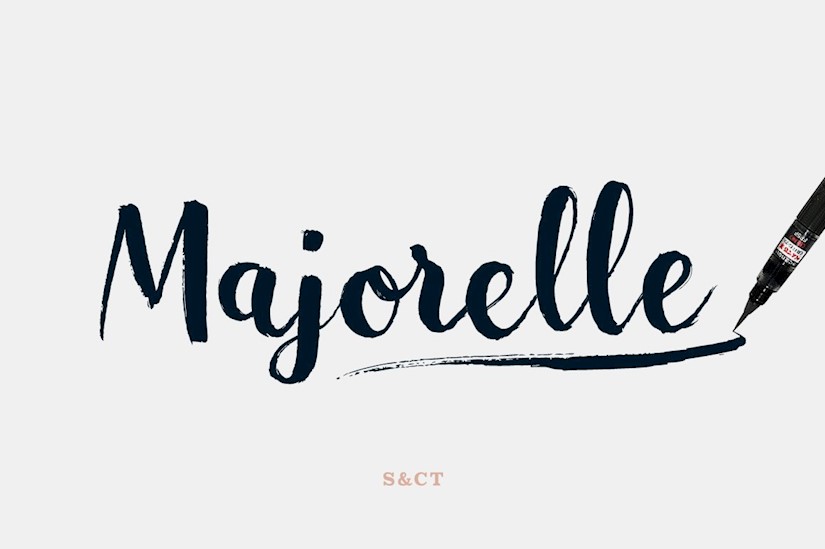 Wonderlust is an appealing, adventurous font made of hand-written letters that guarantee to give a beachy, natural look to your summer designs while keeping every design unique with a vast number of stunning alternates.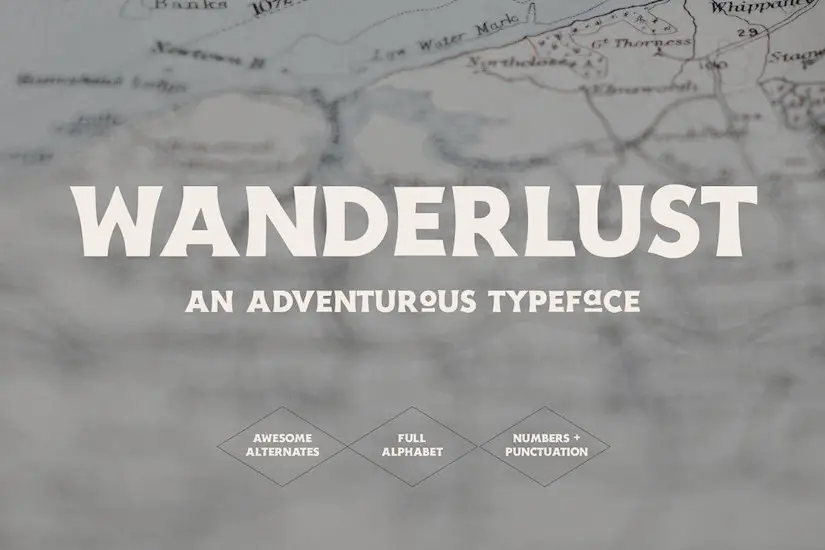 A unique font influenced by the blocky vintage style of the 70s that promises to give a funny, and playful look to your designs. The package includes a blocky uppercase Latin alphabet, numbers, and 18 tropical icon designs to enrich your projects.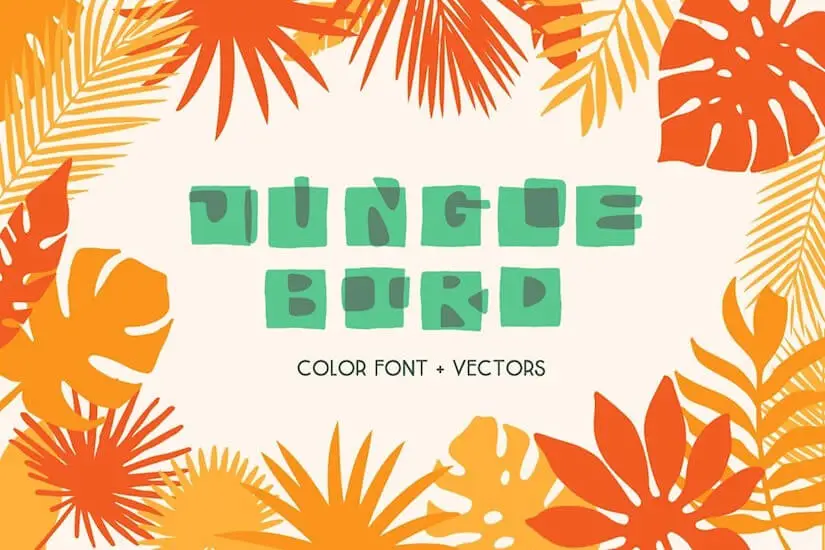 Tropical Summer is a handmade modern and elegant calligraphic font with alternative flourishing lowercase and uppercase letters. Although extremely useful for wedding invitations and greeting cards, this font can enhance any graphic design project.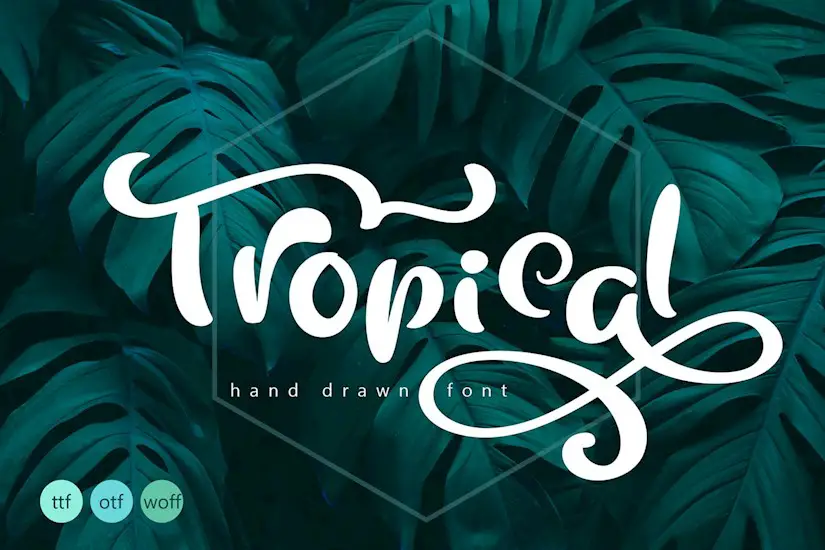 Tropical Flow is a funny but also distinctive and modern font, designed to be placed in Logo and Stationery designs that have tropical, vibrant characteristics. The font is handwritten and contains some basic ligatures for lowercase letters.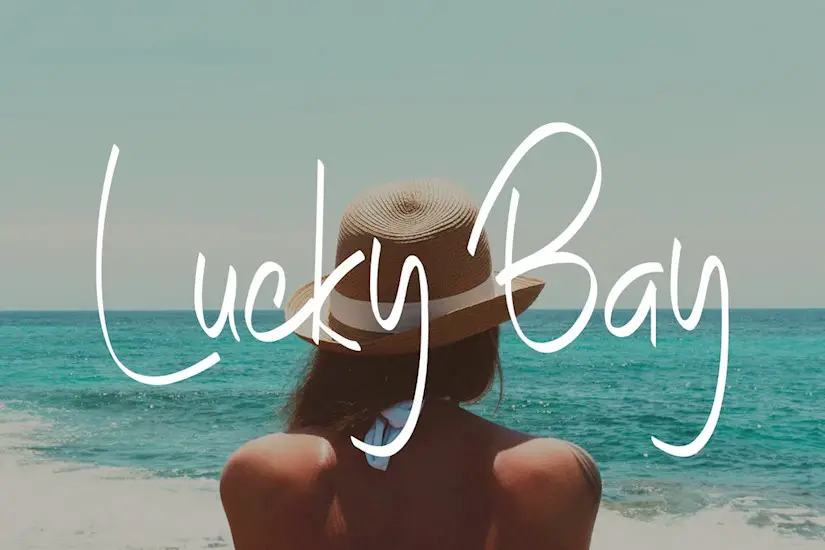 Ideal for any summer occasion design, Tropical Vacatina is an elegant, summer font that promises to give a professional, handmade style to your designs and includes all the Latin alphabet's letters, numbers, and punctuation.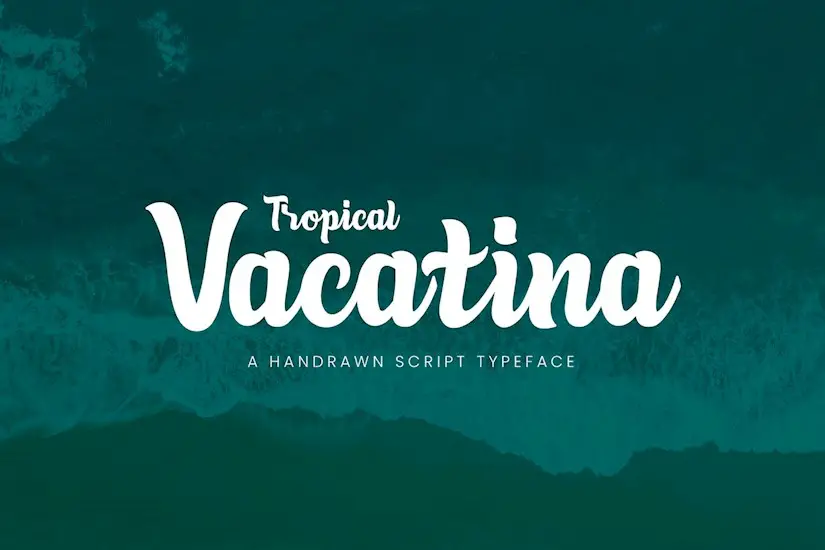 As implied in its name, Tropical Island font Duo is an ideal choice for greeting cards and summer wedding invitations, but also magazine and social media designs around exotic places. Its handwritten eye-catching letters are also recommended to enrich large posters and displays, making the font a great option for different design categories.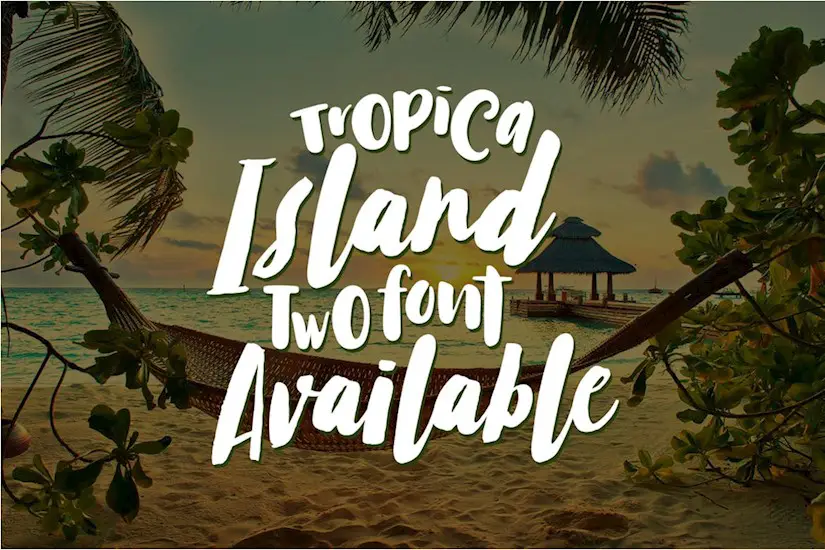 Beach Boy – Tropical Sans Font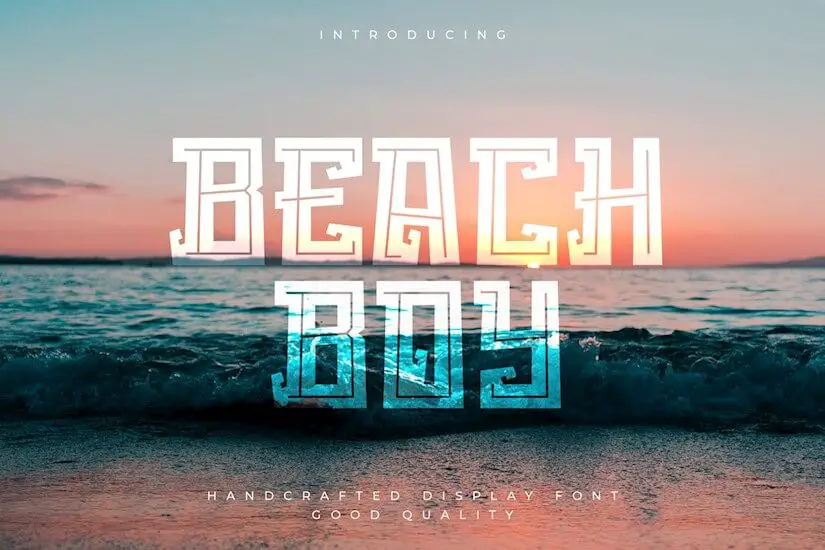 Crooked Hooks is an appealing handwritten font designed with a dry, street style brush which resulted in an elegant but also funny font, with a tone of mystery. The typeface contains uppercase and lowercase in different styles, numbers, symbols, and also multilingual support and ligatures.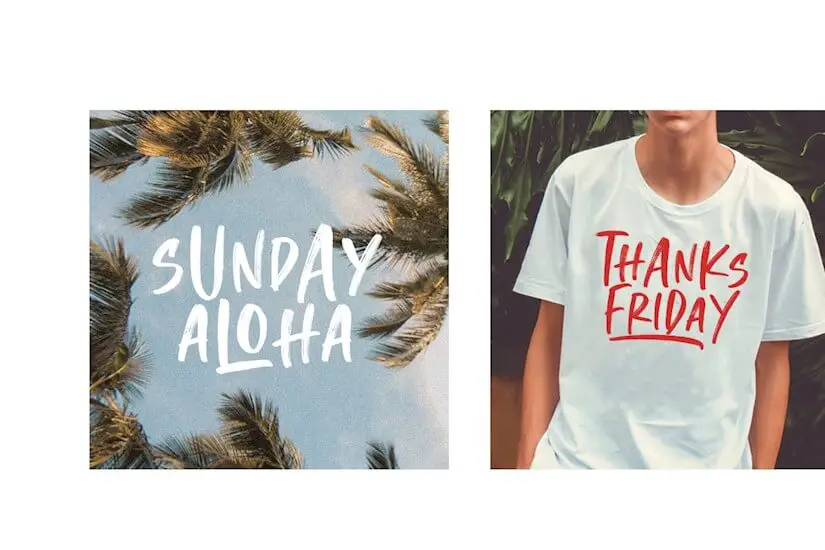 A beautiful, vibrant calligraphic typeface, that will look appealing in most of your summer designs such as invitations and greeting cards, business cards and logos, posters, etc. The package includes multilingual support, ligatures, alternates, and an enormous amount of glyphs that promise to give a unique look to every project.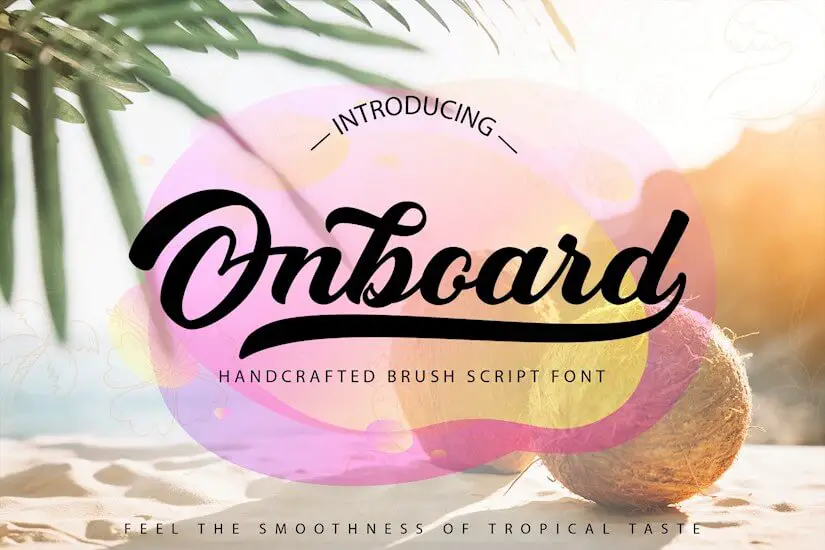 The two different Banana Carolline fonts included in this package are an ideal choice for those wanting to create striking, modern logo designs. The first version of the font is bold, firm, and elegant while the second is thin and playful and when combined they create an attractive, eye-catching contrast for your designs.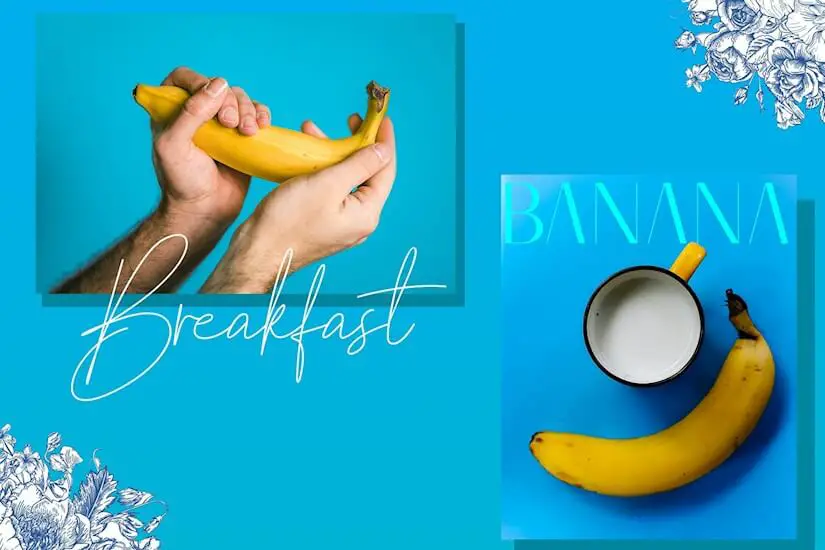 Imagex has designed a beautiful, vibrant font that has depictions of palm tree leaves inside the text, to create an ultimately cute, funny, and summer look for your designs. The font contains uppercase and lowercase letters, numbers, and symbols that promise to add unique style to a great number of your projects.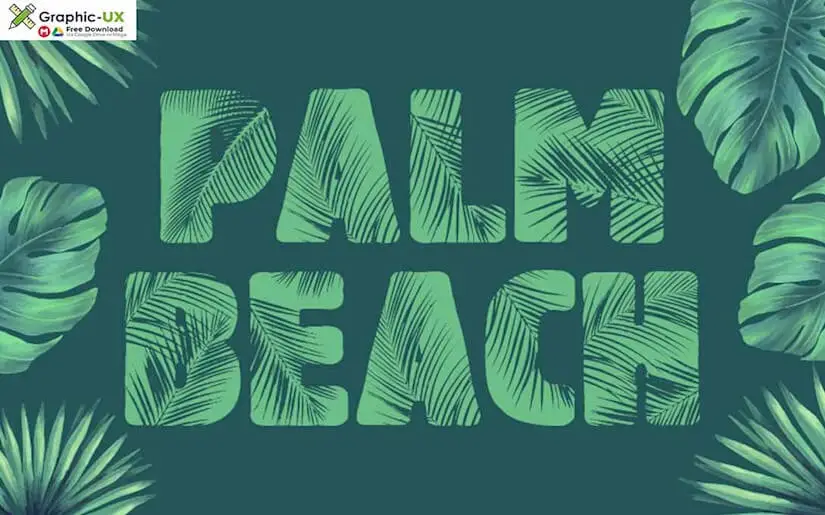 Artemis is a stylish, handmade brush script font designed by Megs Lang, which you will find yourself using all the time for your Hawaiian-style projects. The designer has created upper and lowercase letters, numbers, and punctuation alongside over 60 ligatures for unique outcomes.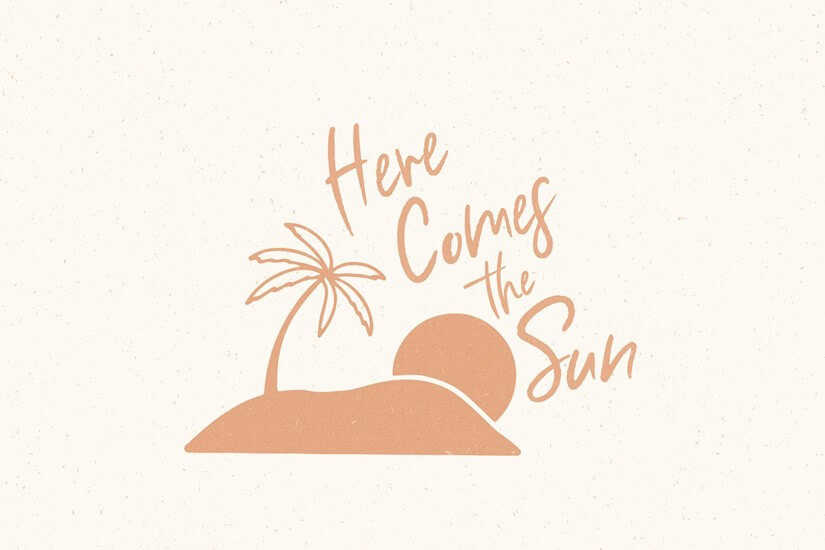 One of the few minimalist fonts that made it to this list, mainly because of the elegance and modern style it will add to your summer design. If you want to create a minimalist summer branding project for example, then this elegant typeface is the ideal solution as it promises to be a unique, graceful touch on your design.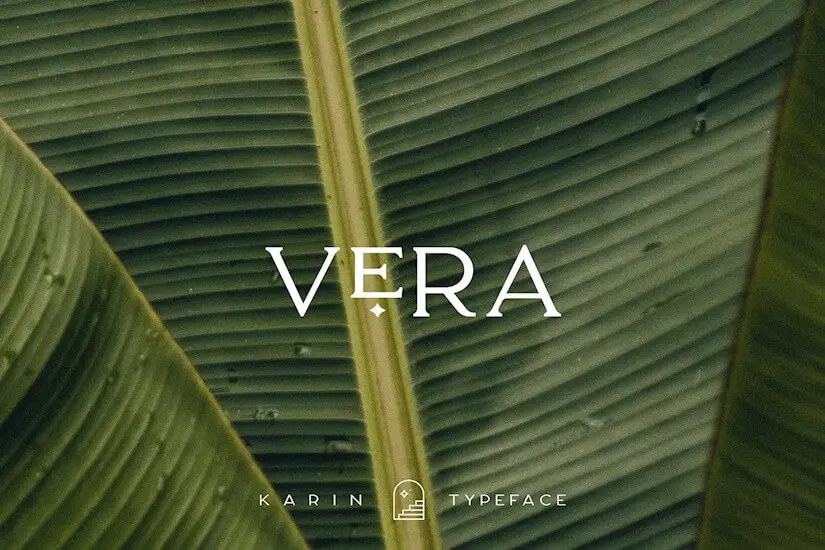 Manthone is a handwritten, vintage font, suitable for retro summer designs on various categories such as Logo and Stationary, Label and Sign Painting, Poster, etc. It contains upper and lowercase letters, numbers, and punctuation and it is suitable and readable in any size.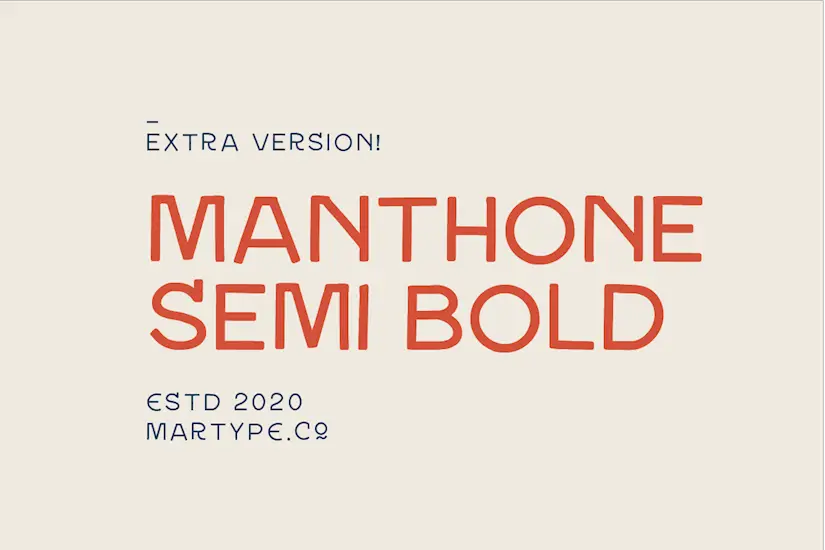 Ellie Bellie is a package that contains two different fonts, one of calligraphic style and one more firm, sans serif font that when combined create an aesthetic outcome. The package also includes a great number of ligatures, 21 alternates, and an enormous kit of watercolor floral drawings.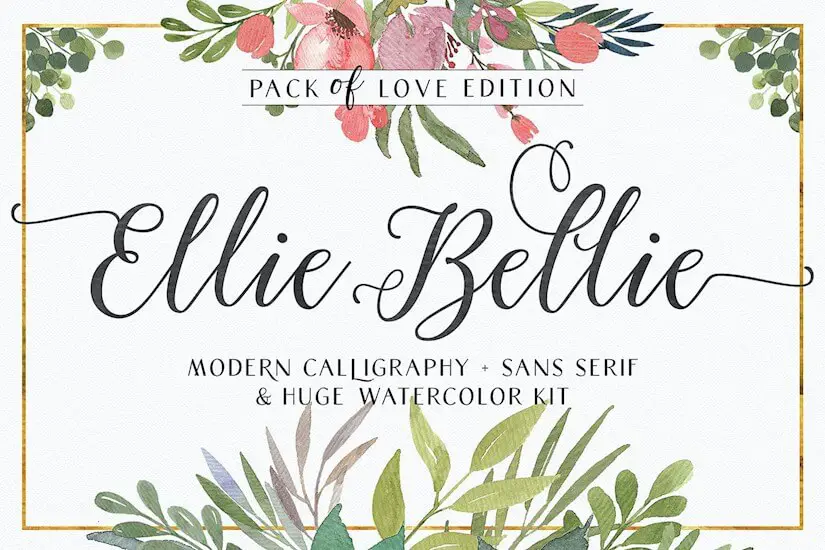 By adopting a modern, elegant but also playful style, Molga could be characterized as the ideal solution for many of your design projects. The package includes 3 different typing styles, all handwritten letters and numbers, several alternates, and many hand-drawn floral drawings.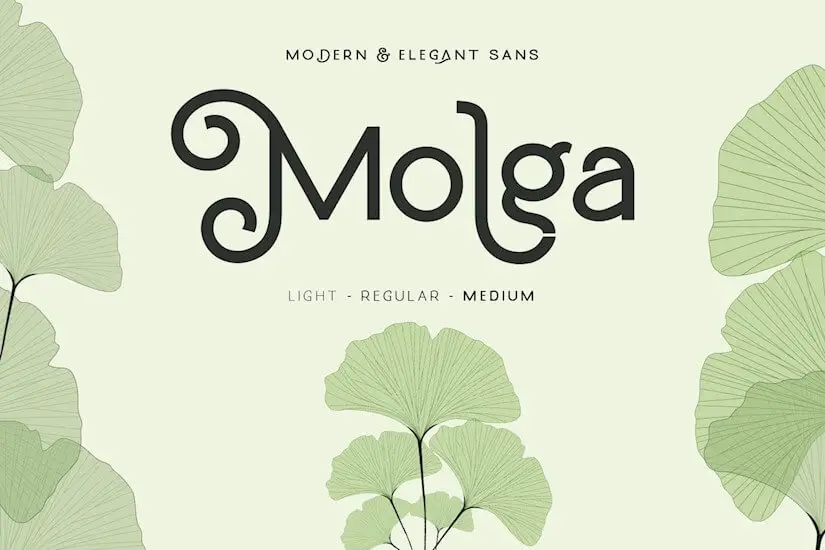 Malibu is a font package influenced by summer vibes and it is designed with a carefree brush style, that will accompany your summer designs playfully and funnily. The way it is designed makes it perfect for projects like travel vlogs, large posters, etc.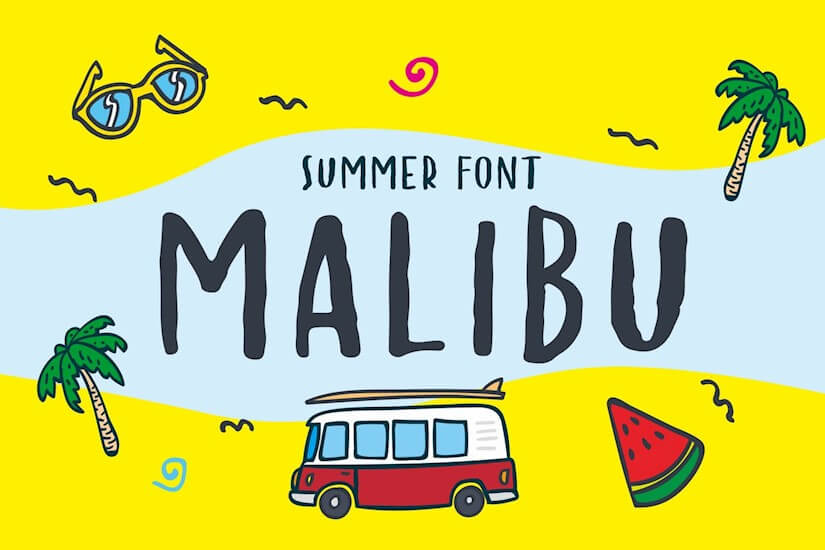 Typia Nesia has designed an appealing, vintage font suitable for numerous design projects from logo and branding, to advertising and poster quotes. The creator has designed handwritten upper and lowercase characters, Punctuation, Numerals, and a significant number of ligatures and alternates for distinctive designs.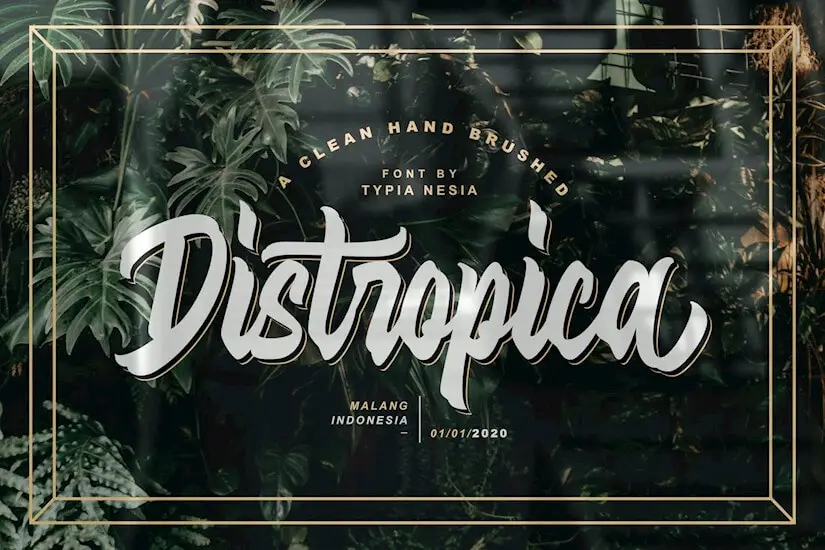 One of the most retro font packages on the list, the Fonseca Grande is handwritten and specially designed to fit in your vintage design projects like travel postcards, posters, restaurant menus, and much more. Apart from the font's elements, the designer added PSD and AI actions to use on your retro designs.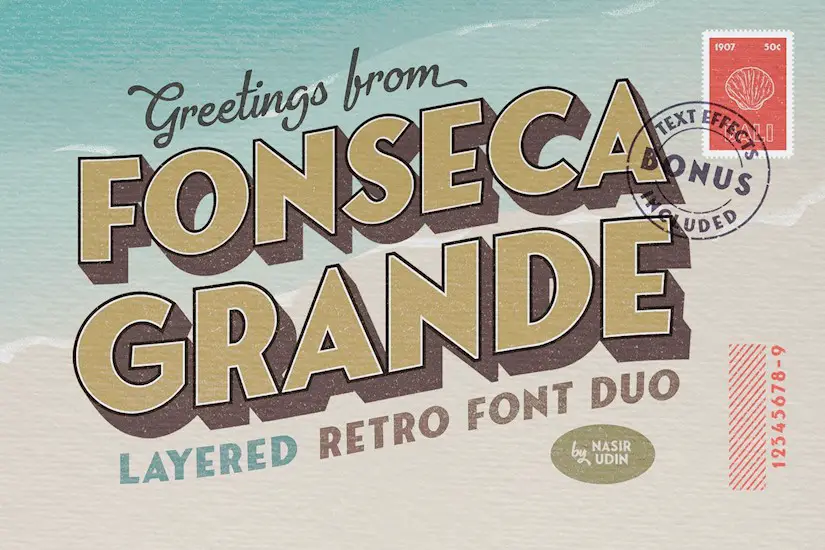 Alocasia is a tropical plant family name and this is exactly what this package of 3 different fonts is all about. When the 3 handwritten fonts are joined together, the Brush script, Sans font, and Serif font promise to make your design look playful, natural, and elegant at the same time.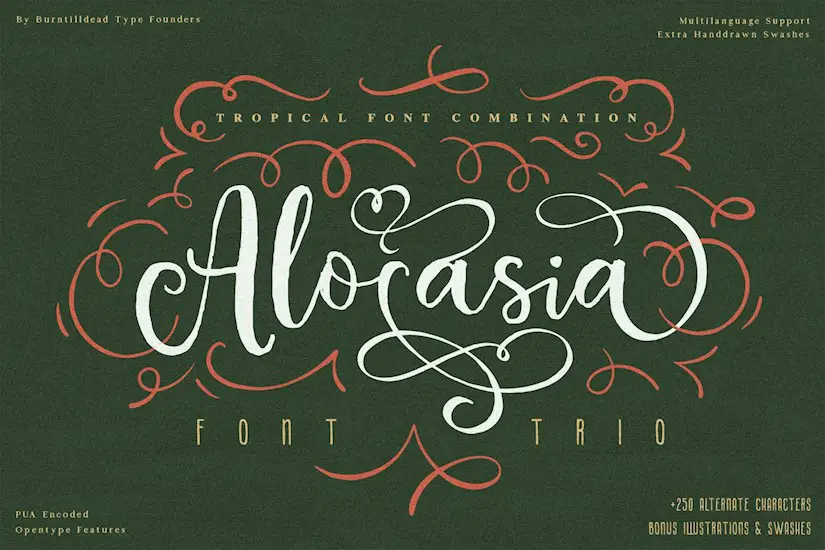 An elegant combination of two different handwritten typefaces which will make your wedding invitations, event flyers, logo designs, etc look vibrant, elegant, and full of summer vibes. The package includes 2 different font styles with upper and lowercase letters, punctuation, and ligatures.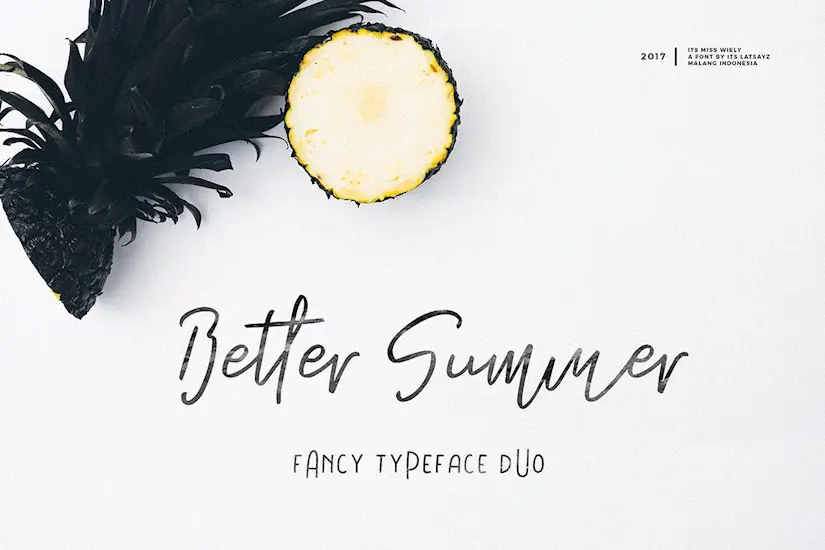 Debut Studio has designed two styles of handmade fonts that when combined, promise to give a tropical and stylish look to your designs. The package contains all standard characters, numbers, and Punctuation alongside multilingual characters and an alluring set of 10 tropical summer watercolor drawings.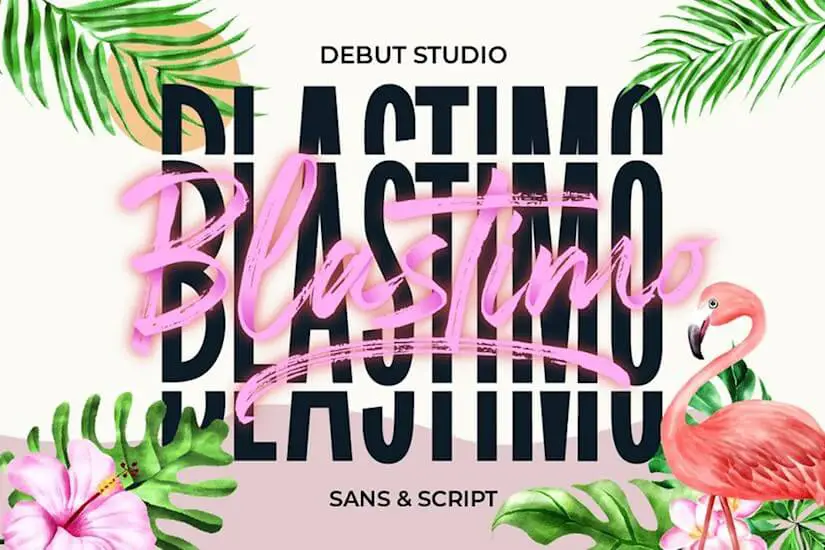 Cherione is a playful, handwritten font of unique letterforms that promises to be suitable for both joyful but also minimalist projects. It comes with upper and lowercase letters, numbers and punctuation, accents and swashes, and a great number of stylistic alternates and ligatures.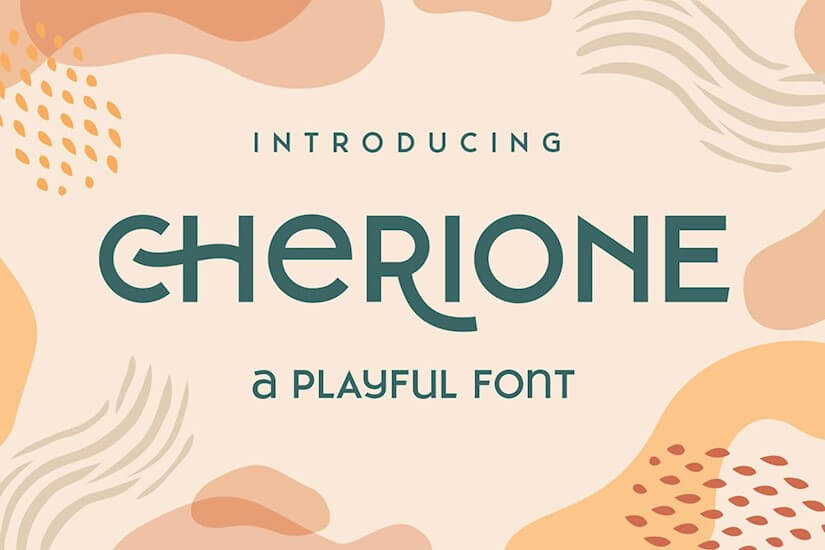 This retro font by New Tropical Design, promises to give a groovy 70s taste to your relevant design projects. The creator has designed unique upper and lowercase letters, all numbers, and punctuation but also accents and European letters that bring in mind all the trends of the 70s.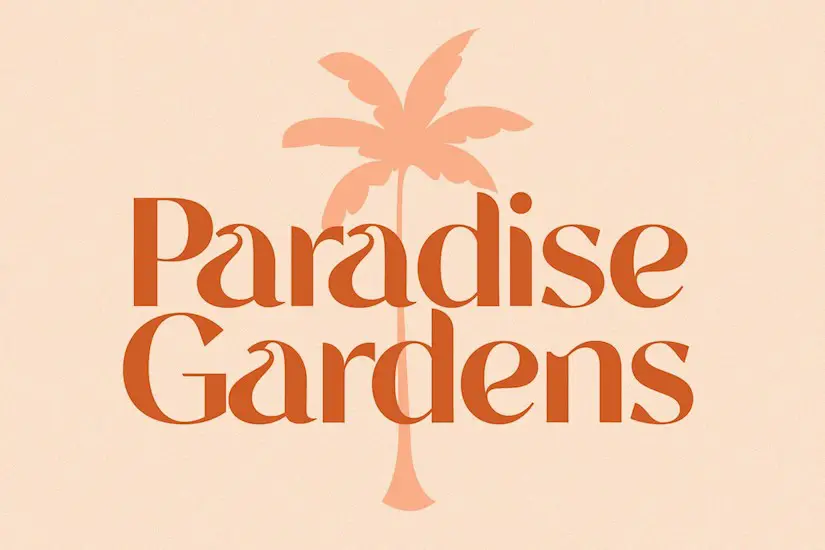 If you are looking for a font with unique ligatures, then Hunter is one of the best options on the list. A vast number of unique connections between the handmade letters, promises to give an appealing and distinctive look to your designs while the package also includes 4 fully-editable logos.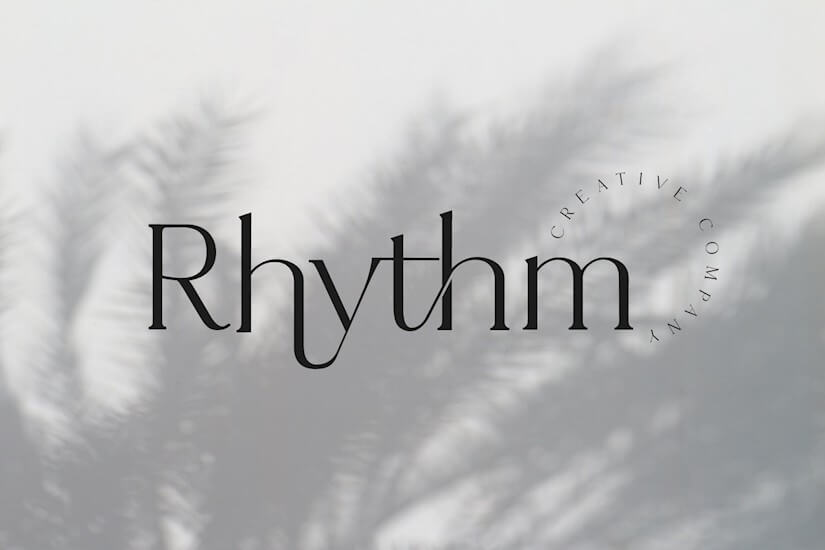 New Tropical Design has created a font that could be characterized as a combination of a classic serif and a futuristic sans serif. The Gallery font is minimalist and vintage at the same time and comes as a full package of characters and language support.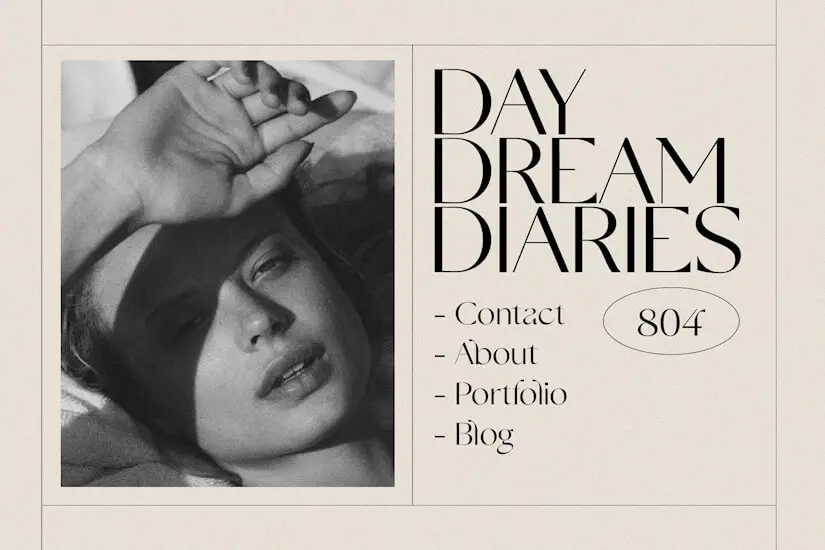 Marigold is an elegant, minimalist font that blends serif and sans serif styles that promise to give a modern look to your designs. The 2 styles contain handwritten upper and lowercase letters, numbers, and punctuation while the designer also included 6 editable logos created around Marigold.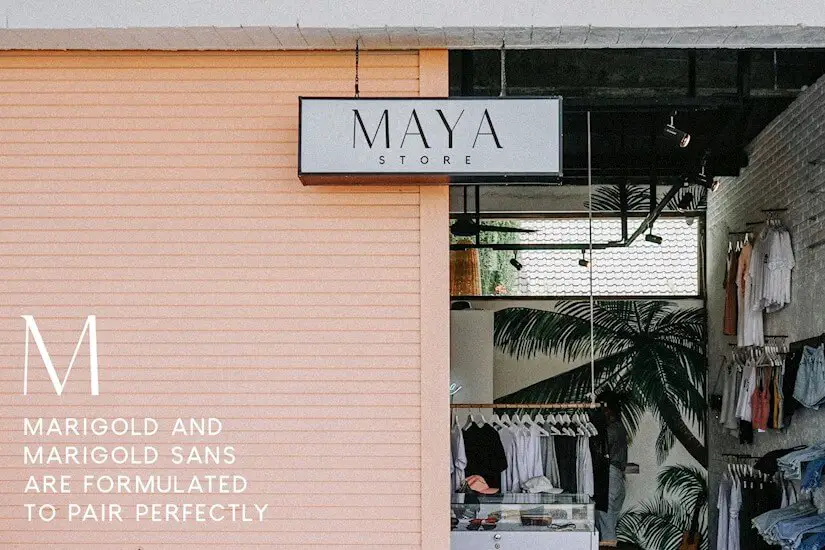 Another great option for those of you looking for typefaces of unique style through ligatures. Sophillia is a playful but modern, eye-catching font, ideal for wedding invitations, posters, and much more. Hundreds of handmade characters are beautifully connected through ligatures to give an unalike look for every design.
Botanica is one of the minimalist and modern fonts on this list and it guarantees to give a unique look to your logo, branding, stationery, and mastheads designs. The package includes a full collection of letters, numbers, and punctuation and the designer has also included ligatures and a kit of 8 feminine logos that match with the Botanica font.