We live in Europe, that's why winter is quite a cold season here with snow and frost. My husband and I are traveling to Thailand now, trying to escape the cold weather. I take a lot of pictures every day here because I'm fascinated with the beauty of nature in this lovely country.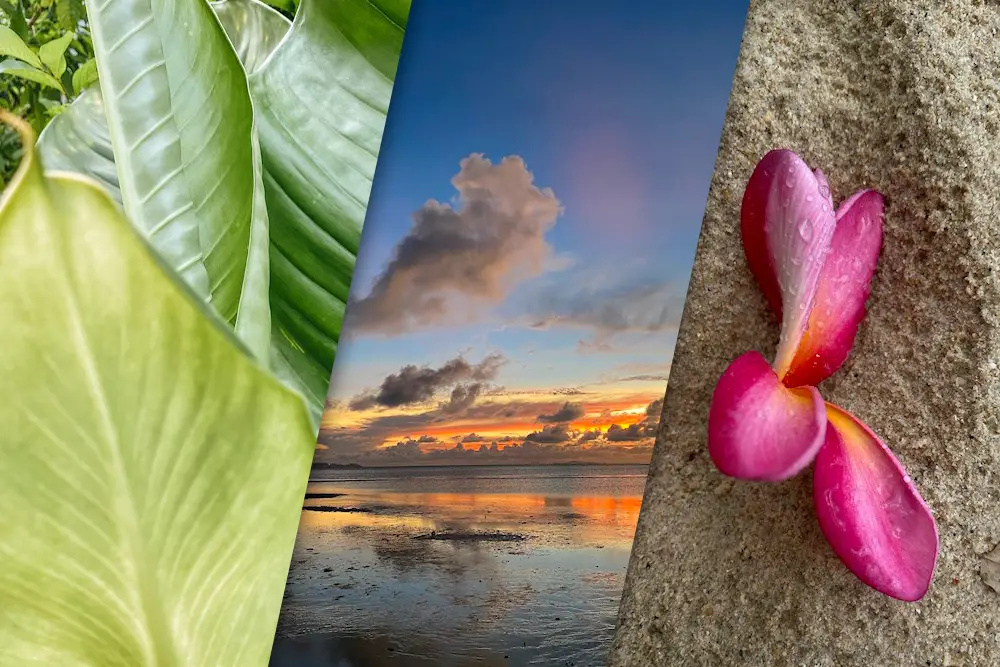 That's why I decided to share these fantastic tropical photos with you. You can use them as wallpapers for your smartphone. These tropical island wallpapers will work pretty well on both iPhone and Android screens. Besides, you can download these wallpapers in high resolution and set them on a desktop too.
Below you'll find summer tropical island photography for mobile and desktop. Since we don't have comments on Onedesblog, the best way to say "thank you" is to share this post on social media.
So don't forget to mention @onedesblog on Twitter or Facebook. You can use this photography as you like, but I'd really appreciate it if you mention my blog.
Tropical Island Wallpapers
---