Twitter implemented a new font. Earlier in the year, news circulated that Twitter planned to change their font to a custom typeface called Chirp after using fonts like SF Pro, Roboto, and Helvetica Neue.
According to Tech Crunch, the goal with Chirp was to offer a typeface that's ideal and appropriate for everyday use. It was also said to allow for more personality, including when put into motion or used for brand advertising.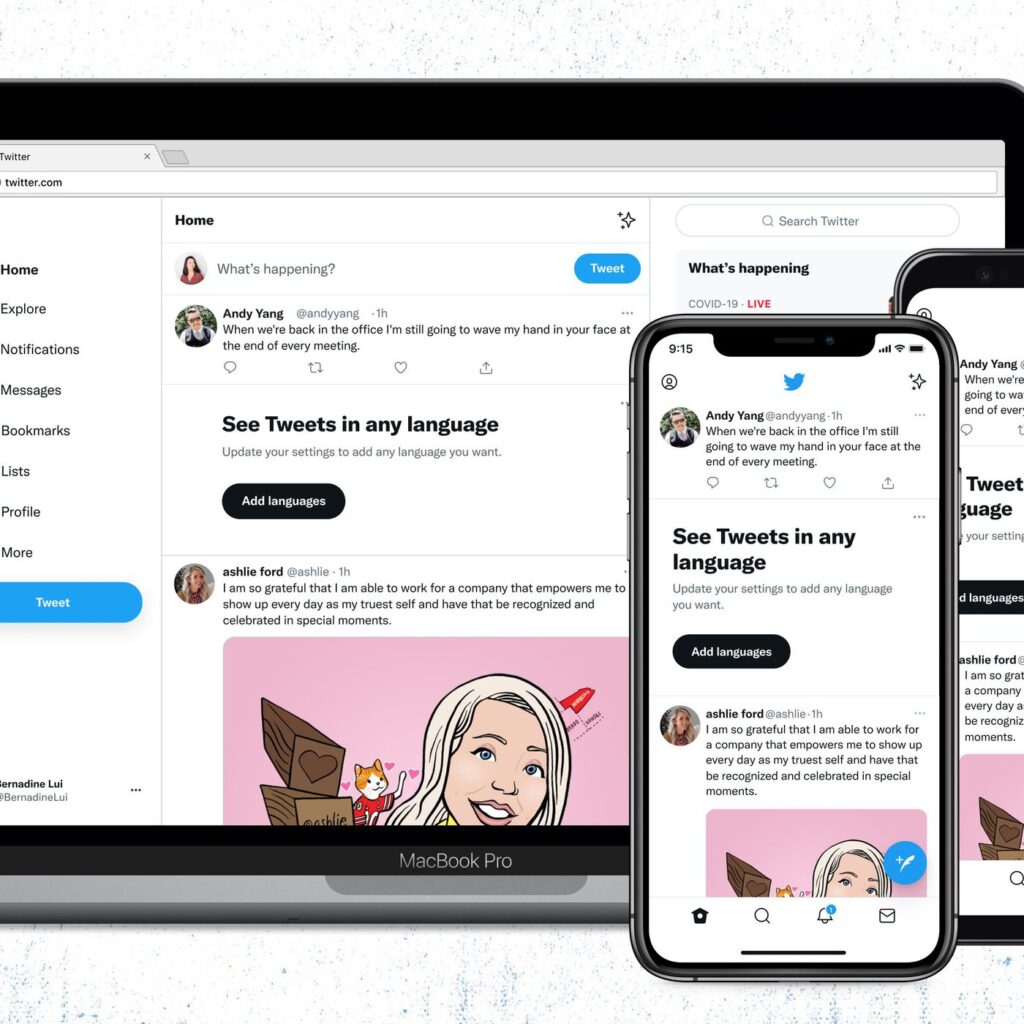 What is Twitter Font?
Previously, Twitter incorporated various fonts for the different screens offered by modern technology. Formerly and firstly, Twitter used the Roboto font for Android Versions.
Secondly, Twitter's Mac version used the widely-used Helvetica Neue font. And thirdly, on the Windows version, Twitter used Arial in addition to 'Segoe UI' fonts.
What font does Twitter use for its posts? Helvetica Neue: Helvetica Neue is the foremost font for the Twitter web on both smartphones and tablets.
How to Use Twitter Font?
Of course, Twitter font is best used on the web – for social media purposes and catchy headlines. However, you can also use the Twitter or Chirp font most successfully in various other projects.
For example, use this font to cheer up customers and prospective clients, friends, or foes!
Twitter's new "Chirp" font contains a ligature that turns [CHIRPBIRDICON] into the Twitter logo https://t.co/TgCRi804iK pic.twitter.com/SYDczXCBM5

— Jane "Not A Twïtter Employee" Manchun Wong (@wongmjane) January 28, 2021
Is Twitter Font free?
Not available for purchase. Exclusive to Twitter, Inc.

The Chirp and Chirp Display typeface names are trademarks of Twitter, Inc.
Who Designed Twitter font?
The new Twitter font was officially announced in January. Having been designed by Swiss-type foundry Grilli, Twitter was totally ready to embrace the change.
With the aim of improving how they convey emotion and imperfection, the widely used standard typeface Helvetica was replaced.
What type of font is Twitter?
Chirp is best described as a blend of American Gothic and European Grotesque styles. Twitter detailed the Chirp font as the essence of its broader brand refresh unveiled in January this year.
Chirp strikes a balance between messy and sharp to amplify the fun and irreverence of a Tweet but can also carry the weight of seriousness when needed.
Can I use Twitter font for commercial use?
Twitter's previous and site-wide font – Helvetica Neue – is up for commercial use without any licensing. However, the new "Chirp" font now used by Twitter is harder to attain for commercial purposes.
Chirp needs appropriate admissions to be used commercially.
What are the best alternatives for the Twitter font?
DIN
IBM Plex Sans
Muli
Roboto
Open Sans
Work Sans
Droid Sans
In Conclusion
Whether the new "Chirp" font is a permanent addition to Twitter is still unknown. But one thing is for sure, and that is that Chirp is highly desirable.
Chirp can be used to improve the looks of any online or offline project. It may also be in the lead for other visual updates to follow on Twitter itself. So use Chirp in your projects and watch some Twitter-like magic happen before your eyes.