Glitch fonts have quickly become one of the most popular typography styles. More and more users and designers use such typefaces for one's personal and commercial projects. Keep up with this tendency and create stunning designs with the most popular fonts represented on the web now.
Make sure to check out our previous collections of fonts:
Check out the 27 fantastic glitch fonts that fit numerous typography purposes. Implement one of the free or premium options for your project to stand out on the market and attract new clients! 
Glitch fonts
---
Distortion Dos Analogue is an example of a minimalistic yet creative typeface that fits numerous typography products. Download this high-quality font and use it for free for your personal and commercial projects.
Price: Free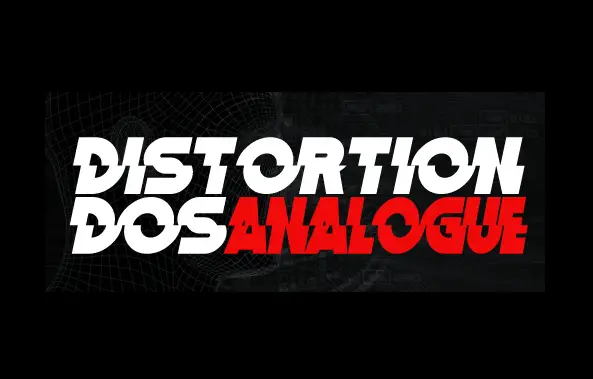 With the Glitch Shift Font, your products will look catchier and more attractive. Use this thrilling typography style for making creative product designs that will attract more clients and raise your business to a new level!
Price: Premium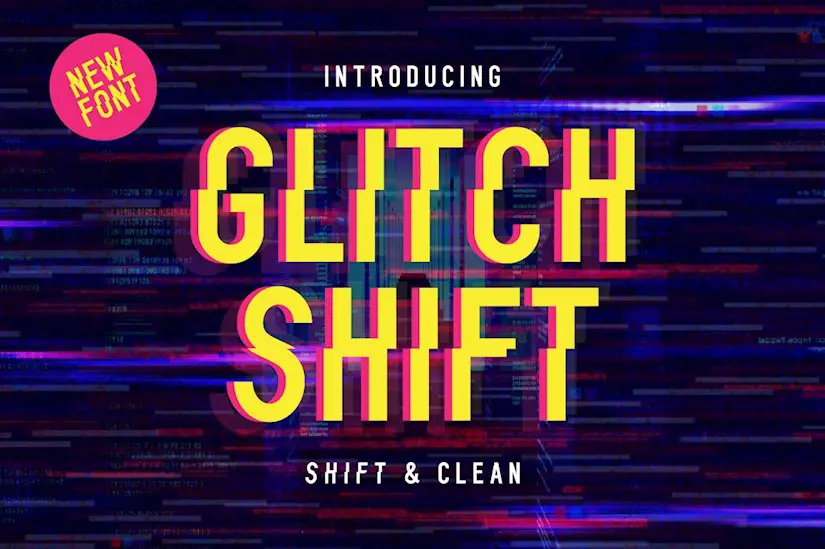 Are you looking for an effective way to showcase your product or service at best? This OTF-SVG Hologram family with 11 ready-made font styles can help you to implement all your design ideas.
Price: Premium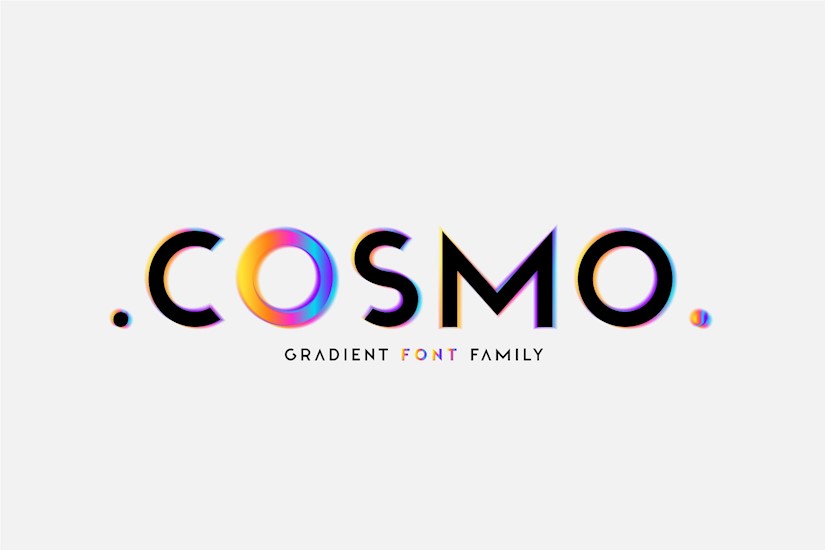 If you want your products to stand out on the market, you need to create a stunning design for your project presentation. Experiment with the Chromatic Glitch Text Effects and customize its six editable PSD files to make an eye-catching design in a few clicks.
Price: Premium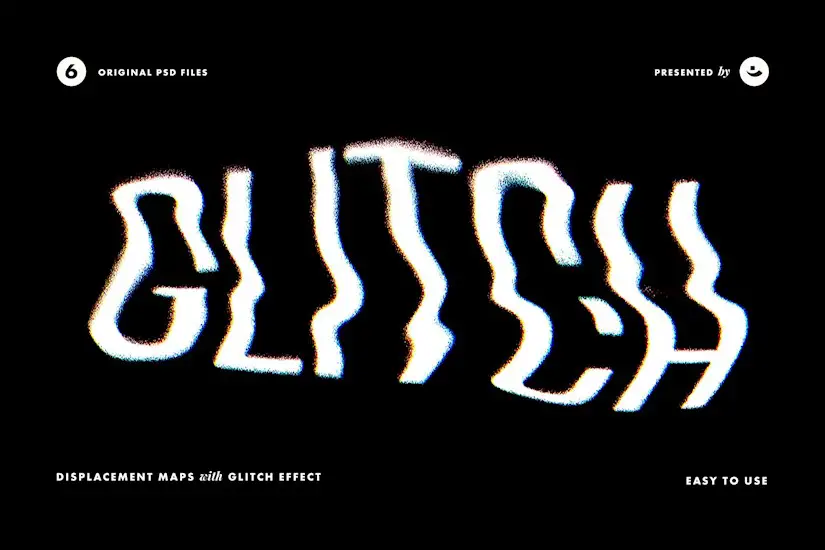 The Melted – Trippy Text Distortions set comprises six fully customizable PSDs with high resolution. Edit one of the templates to create a unique design for your project from scratch.
Price: Premium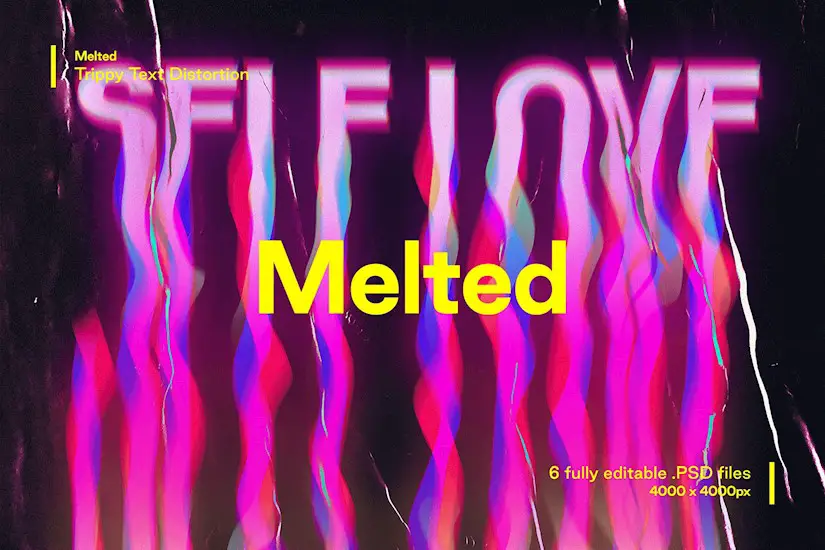 Felix Glitch Duo Font is an excellent solution for logos, covers, magazines, posters, titles, banners, etc. Choose this stunning typeface for your projects and download it for an affordable price right now.
Price: Premium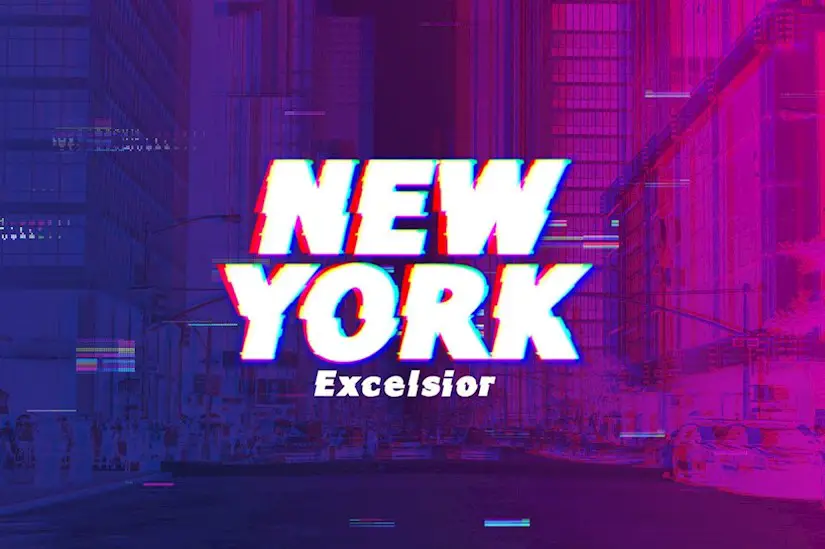 The Blacklisted Font is free for personal use, and you can download it now without any fees. However, if you want to implement this typography style for commercial use, you need to purchase to get the certified version.
Price: Free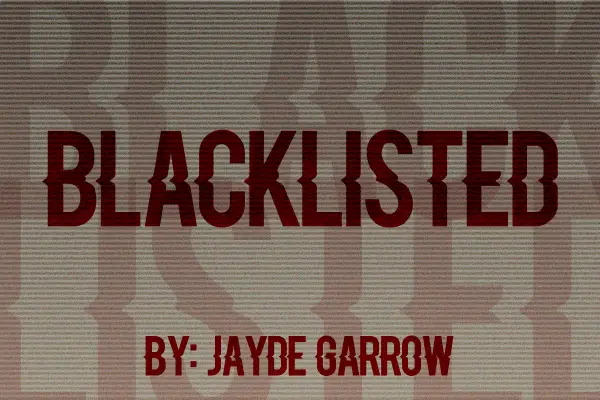 This font is perfect for personal projects, as you don't have to pay anything for it. But if you aim to create branding for your company using Doctor Glitch, you should purchase a commercial license.
Price: Free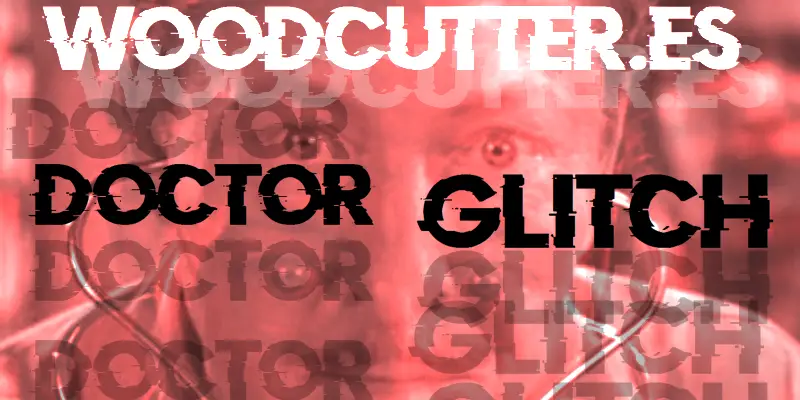 Another great typeface you can get for free. Use the Cracked Code font for your branding projects and create impressive logos, web titles, banners, t-shirts, advertising, and more.
Price: Free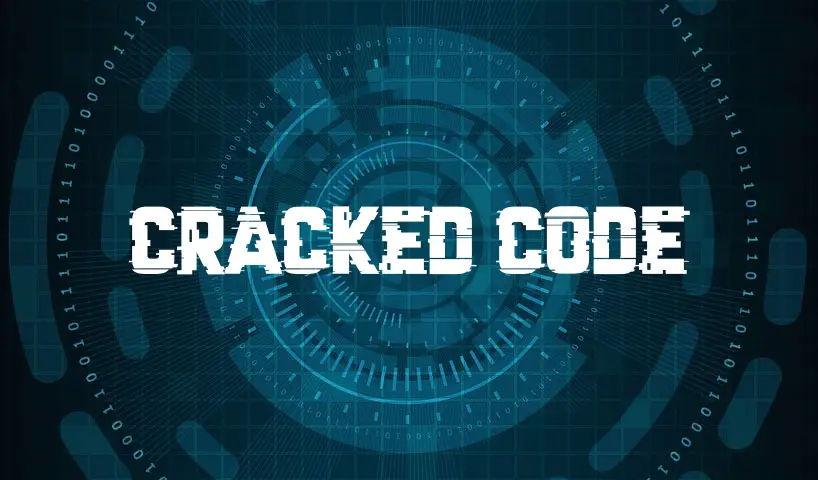 This premium font has all uppercase letters, numbers and common symbols, distorted using detailed high-resolution effects. Use the Fault – Glitch Font for your posters, banners, and other advertisements to promote your business effectively.
Price: Premium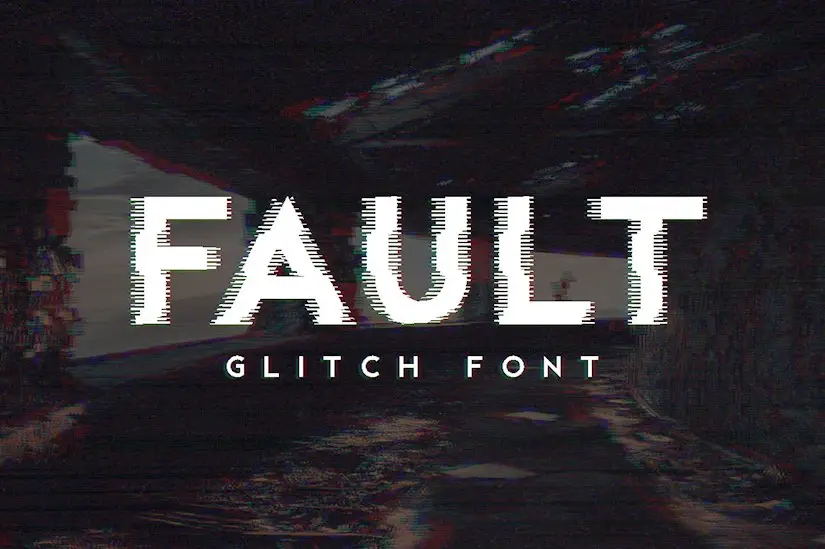 Pay attention to Avalon, a glitch-themed typeface, which includes uppercase multilingual letters, numbers, and punctuation. Customize your project design using this typography style and draw more attention to your products and services.
Price: Premium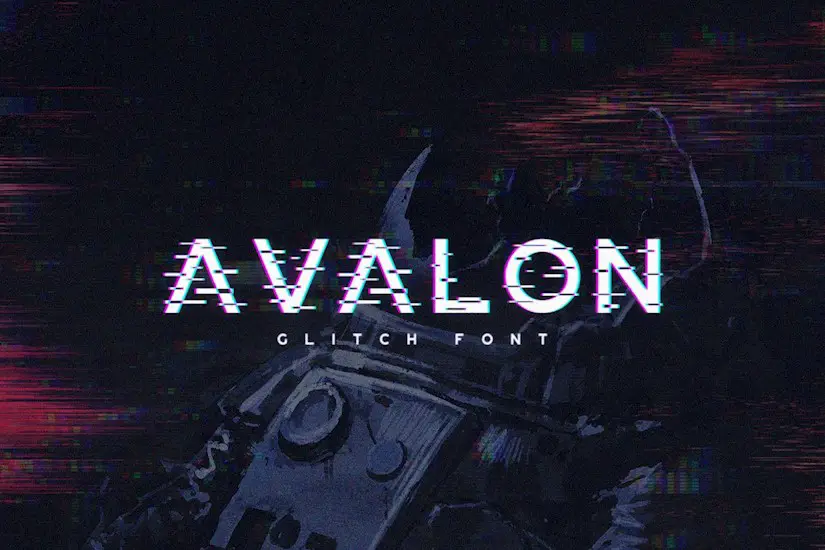 Meet PIXEL GLITCH vector alphabet, a catchy typography style, which can add a nostalgic feel of the '90s to your designs. Create fantastic invitations, postcards, flyers, banners, posters, and scrapbooking using this font.
Price: Premium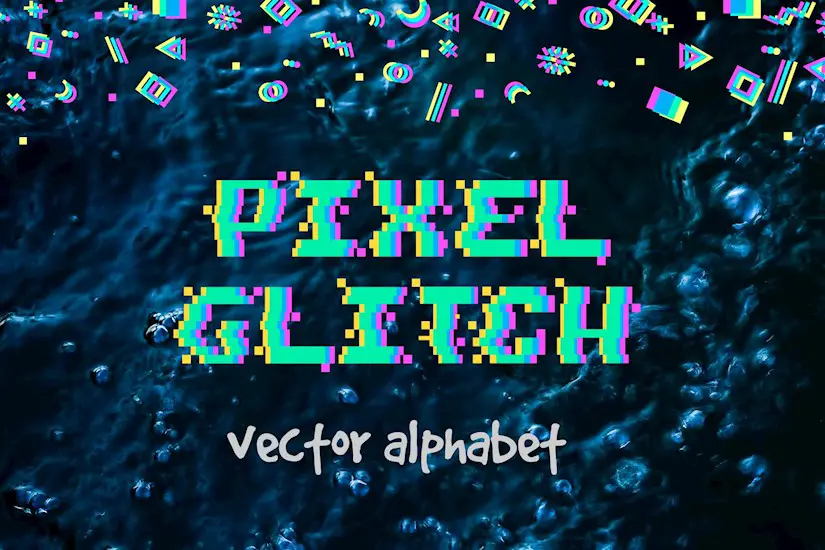 No Signal Font is inspired by the TV shows and movie posters from the 80s, so if you want to make a retro-like design, this option is exactly what you need. Add a glitch effect to your titles, cards, invitations, t-shirts, banners, etc., to stand out among competitors.
Price: Premium
Make a unique and creative logo using the Bad Signal font, which comprises all the letters and numbers. Download it for free on your computer or mobile device and customize your typography in a few simple clicks.
Price: Free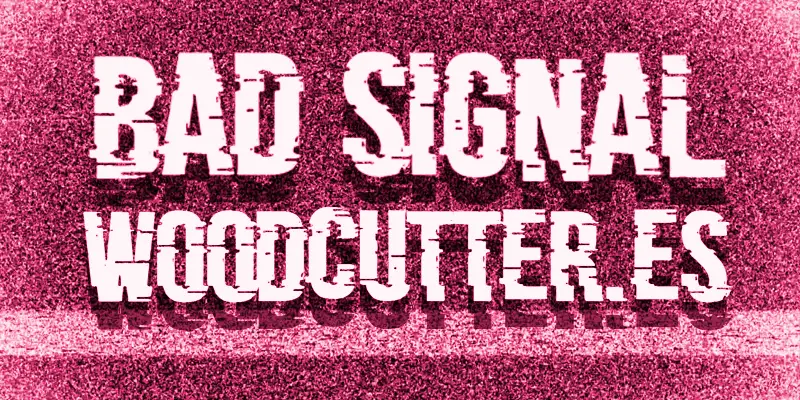 Nectar involves two different options: Regular and 3D. You can use it for free for your commercial projects or download a license for commercial use.
Price: Free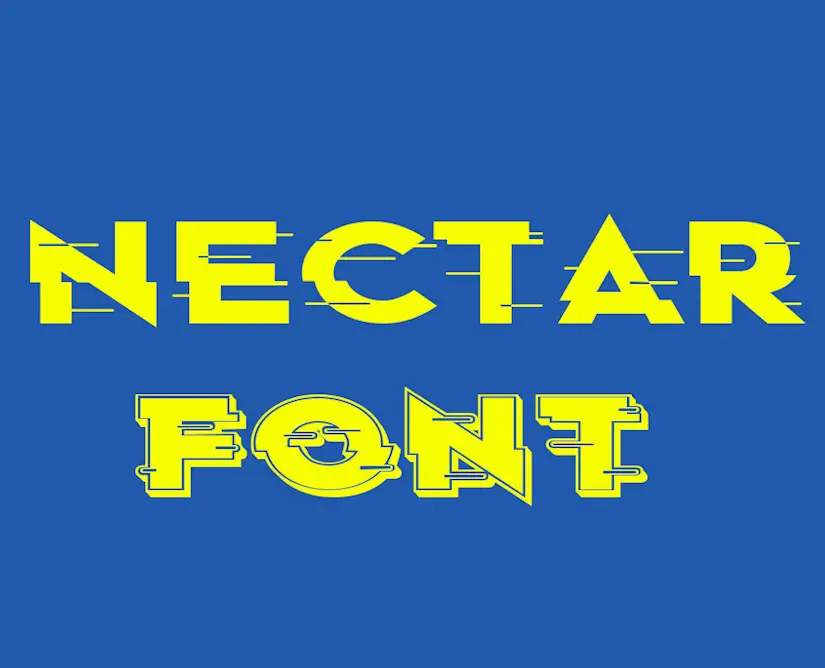 If you want to create a beautiful quote or banner, the Lucy Glitch Typeface is a perfect solution. Customize your typography design using its letters, numeral, and punctuation and get an excellent result!
Price: Premium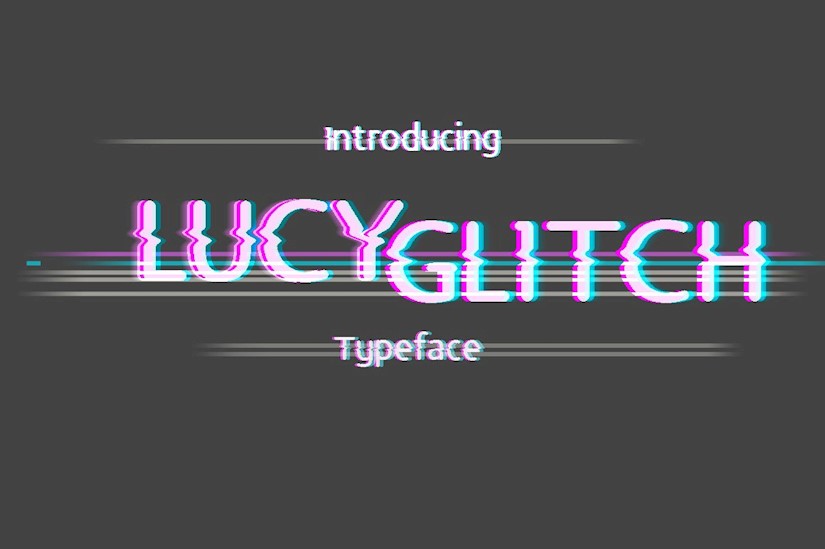 Nervous Glitch Font includes everything necessary to create a stunning title, card, banner, invitation, clothes design, and more. Use its features to create something really impressive!
Price: Free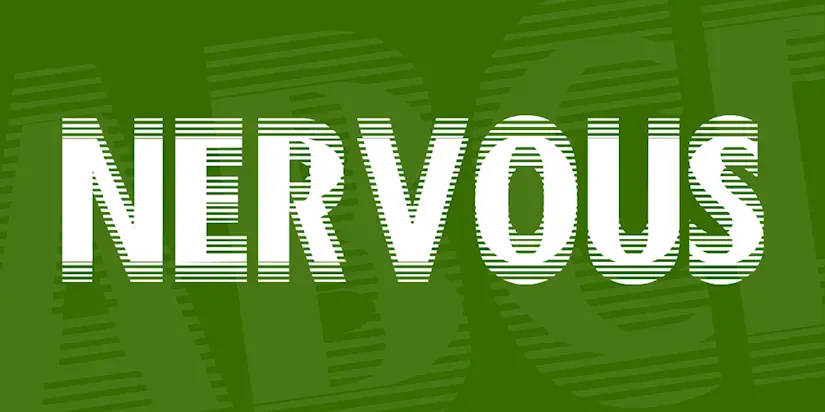 Want to add some catchy details to your typography? Use this free CF Glitch City font for your personal projects like web pages design, blog articles, and other non-commercial work.
Price: Free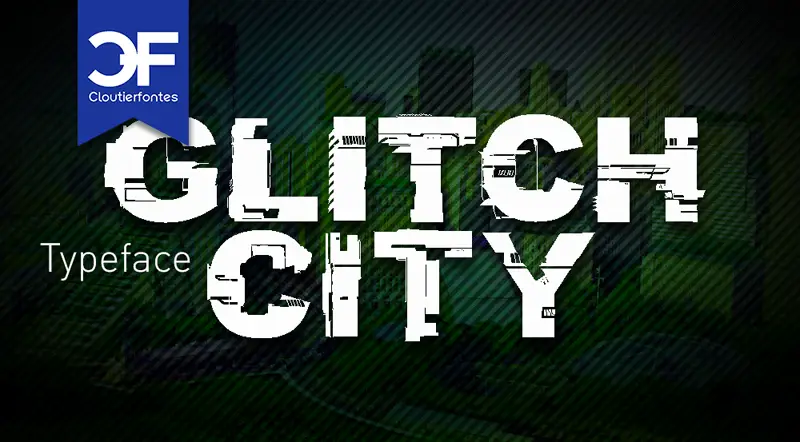 Use Glitch to create stylish and eye-catching titles and subheadlines. Download this typography style on a desktop or mobile device to customize your designs at any time.
Price: Premium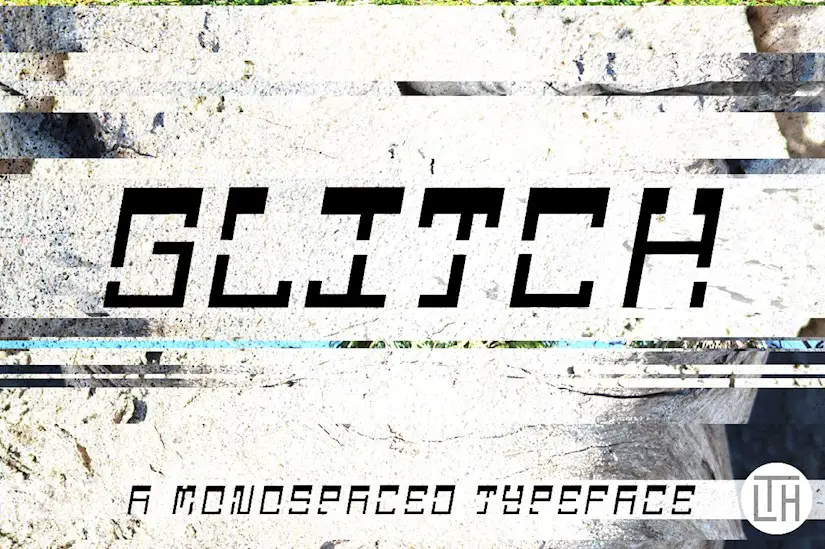 If you are a fan of vintage fonts, this Glitch typeface is definitely something you should pay attention to. Thanks to its features, you can draw more users' attention thus widening your target audience.
Price: Premium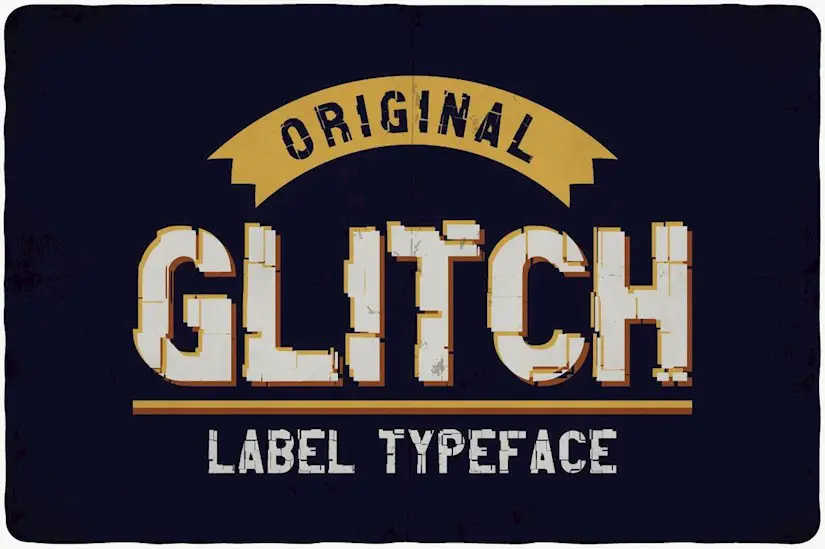 CYBERHYPE FONT boasts an exclusive design of all the letters and numbers represented in the collection. The typeface is available in various formats, so you can feel free to download and implement it to your designs.
Price: Premium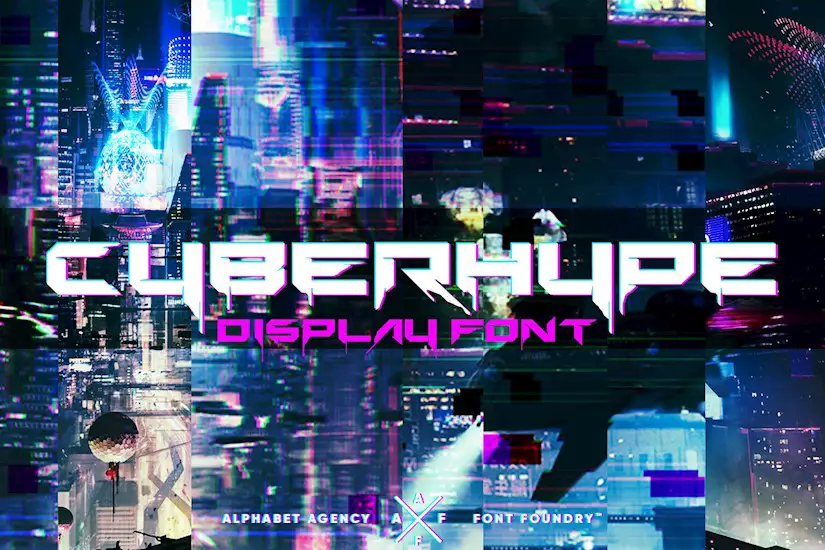 Meet new Bisect Font, a typography style with horizontally shifted letters, perfect for titles, logos, and banners. Make your projects more dynamic and vibrant using this versatile and creative typeface.
Price: Premium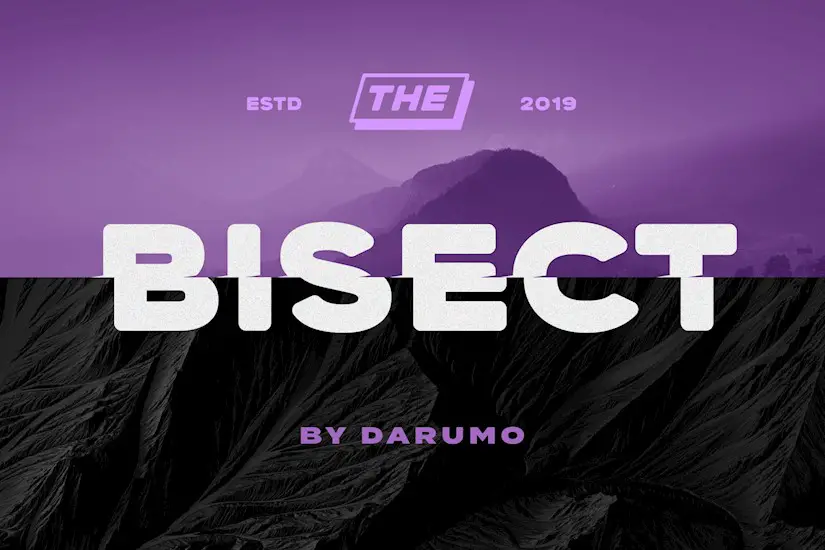 STEREO Font Family is a unique set of typography styles that includes 36 OTF SVG fonts, three different types of stereo anaglyph effect, six color variations, and two thickness options. Use it for creating trendy designs with a touch of retro 90s.
Price: Premium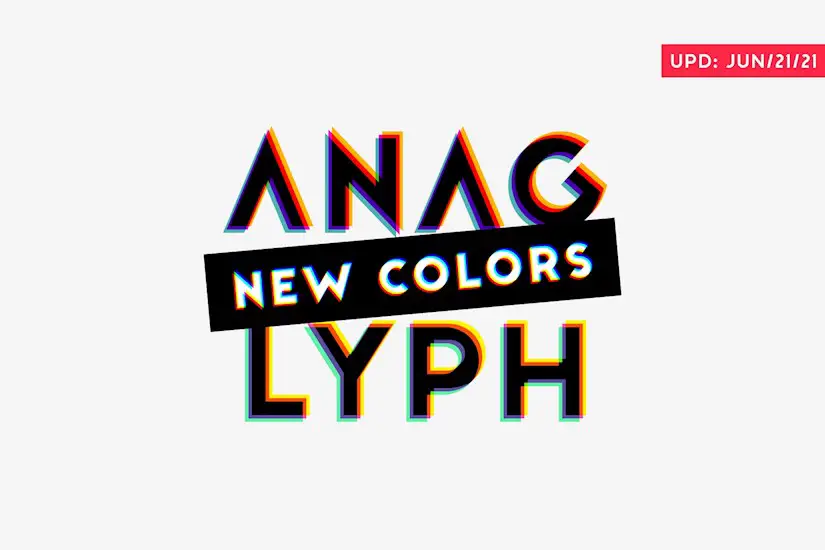 Enjoy 13 beautiful photo effects and six fantastic text effects provided by the Welter Glitch Effects kit. The set is easy to use even for those who are total newbies in web design.
Price: Premium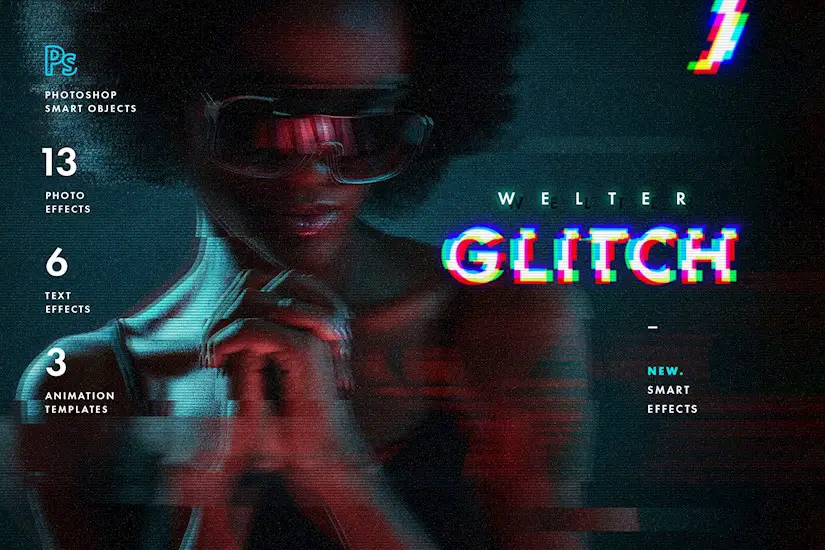 Virus font is based on the theme of Disintegration, which has influenced the visual quality of the typeface. Use it for your video games, posters, logos, and other projects that require a creative approach.
Price: Free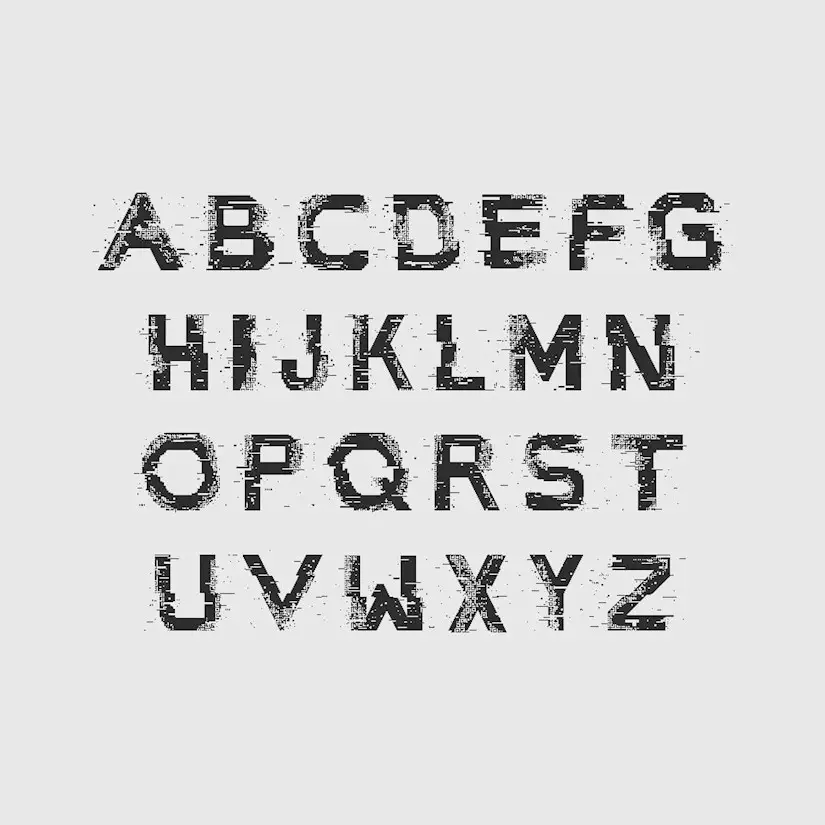 Phelix Boomgartner is an uncommon glitch font, which includes uppercase only. You can download it via the relevant link, which is available without any charge.
Price: Free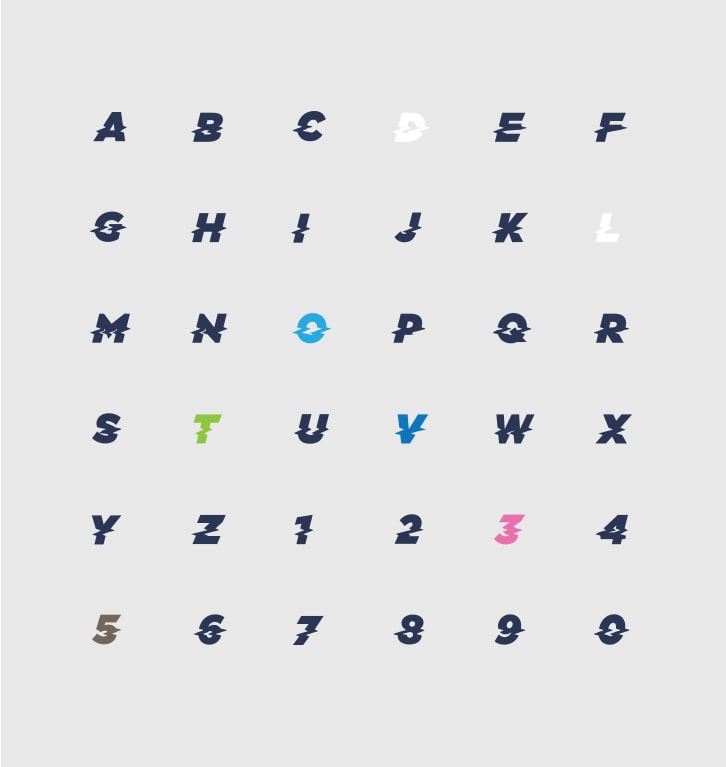 Want to make your designs look more up-to-date and exclusive? This Laborate font is quite recognizable thanks to combining mathematics and typography. Use it for your commercial projects to become more popular on the web.
Price: Free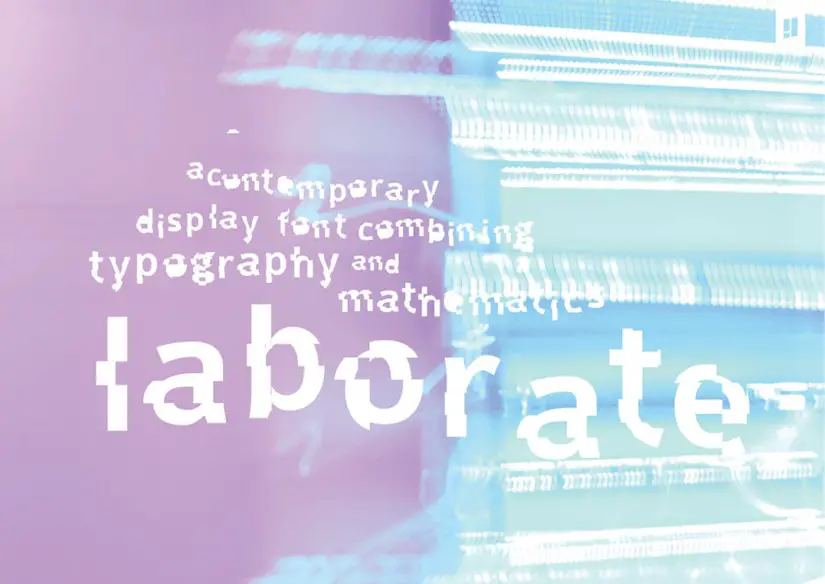 Price: Premium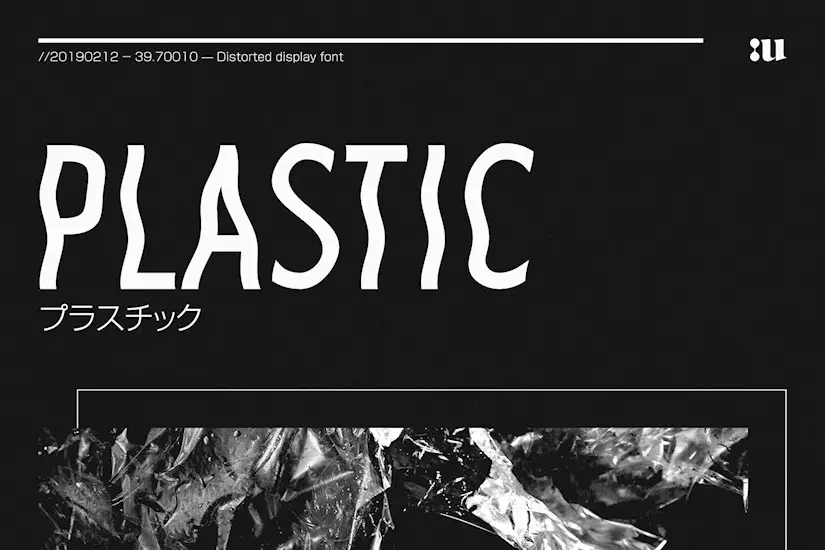 Price: Premium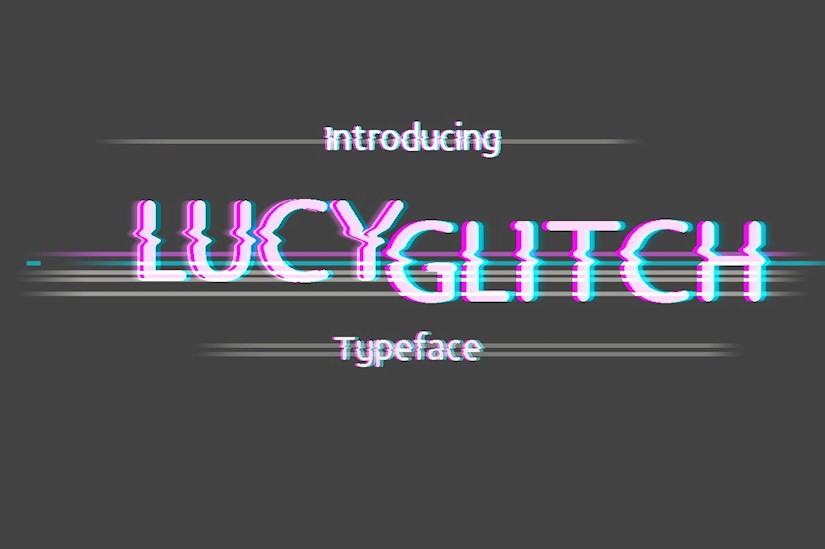 Price: Premium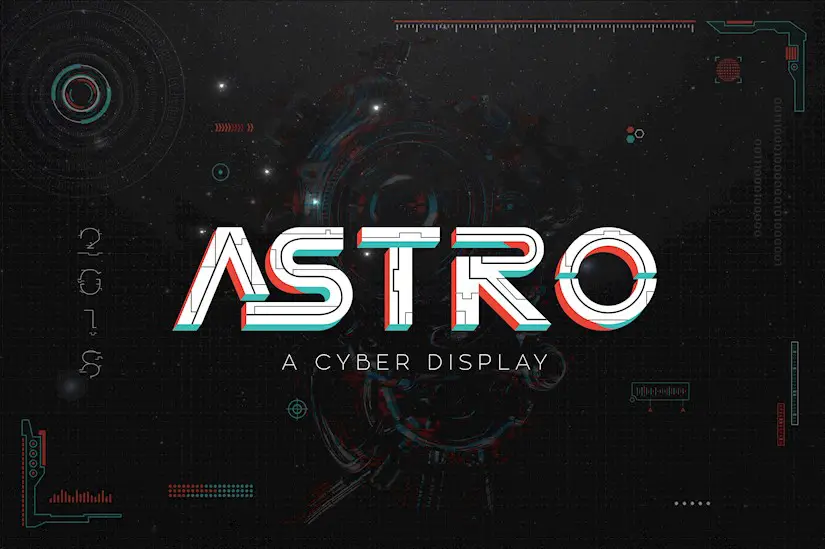 Price: Premium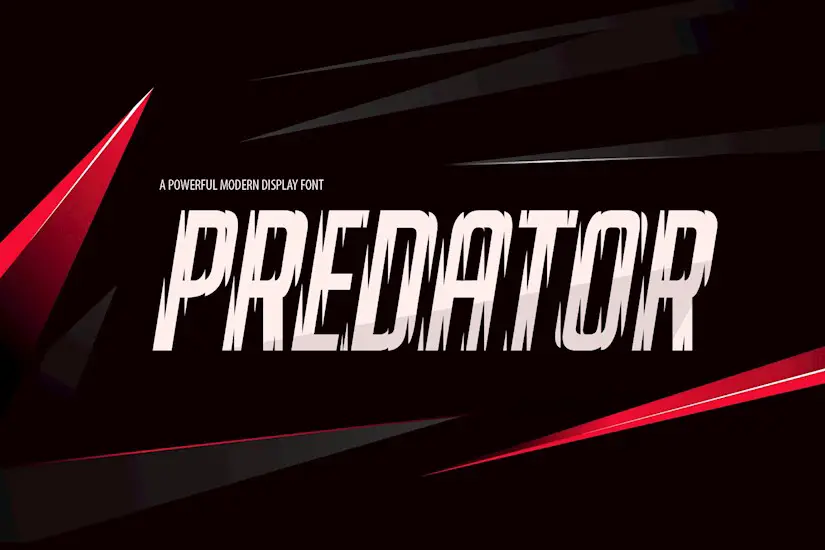 Price: Premium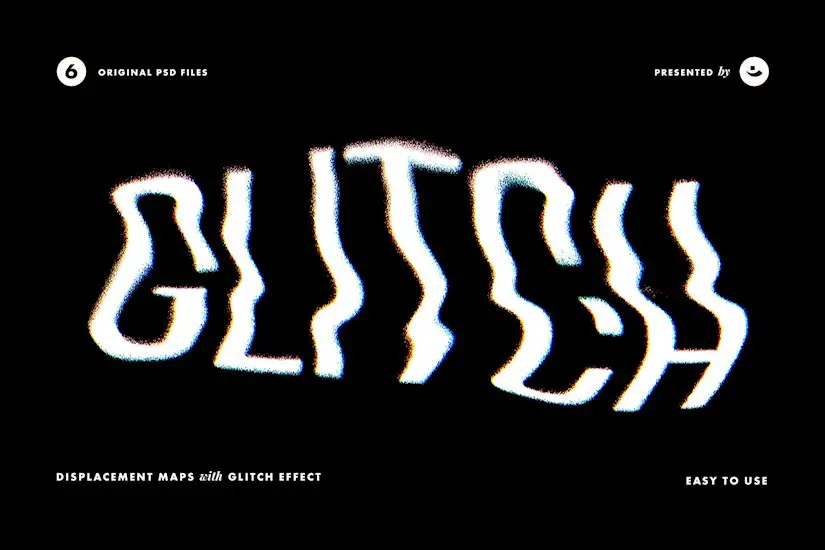 Price: Premium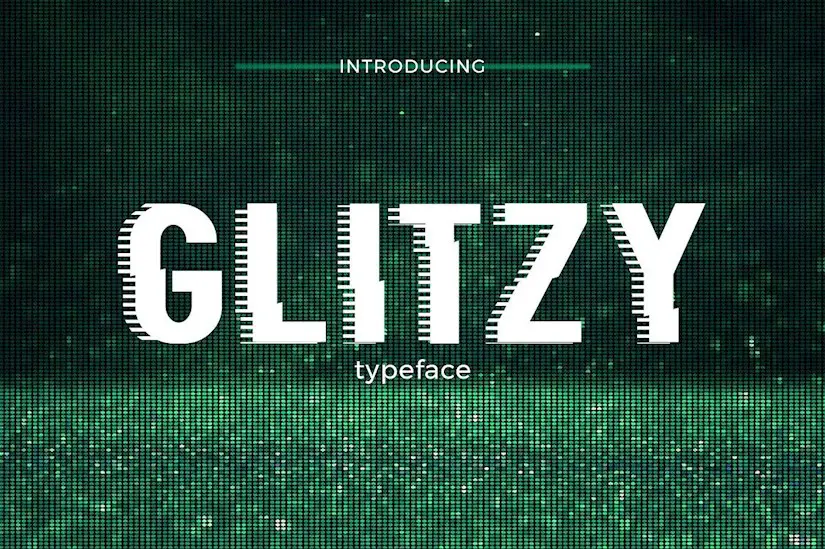 Price: Premium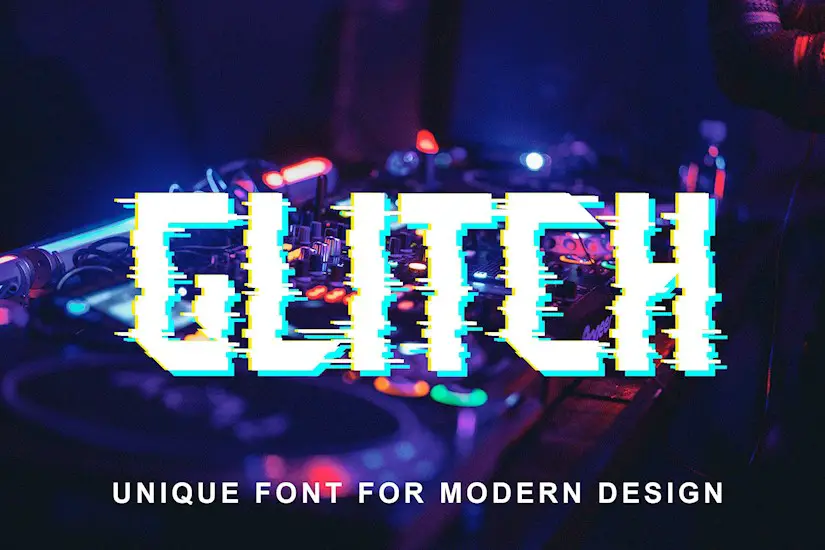 Price: Premium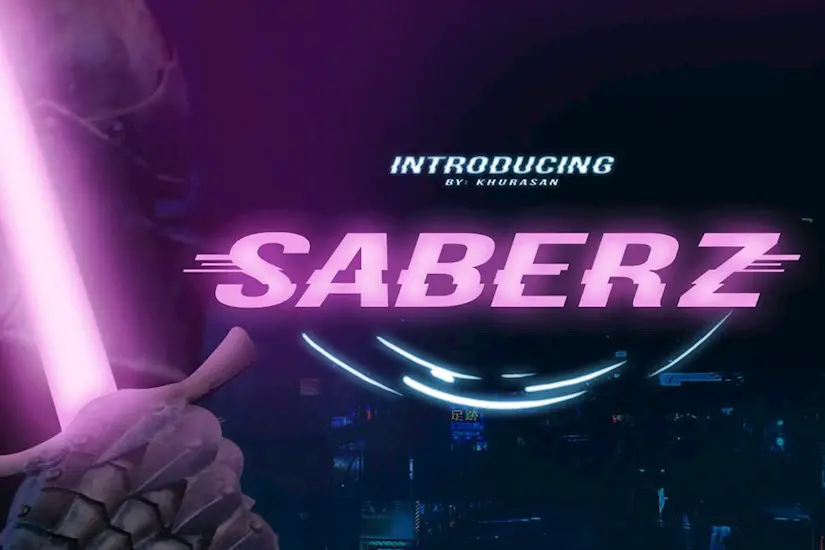 Price: Premium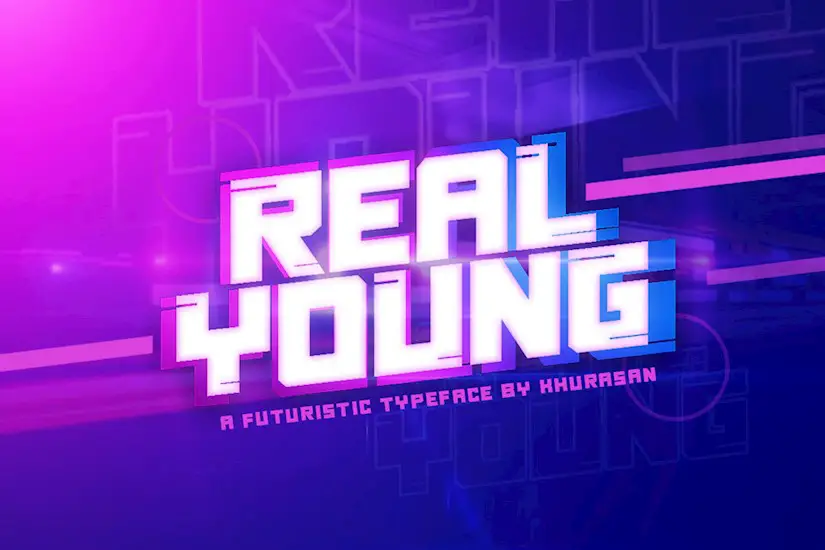 Price: Premium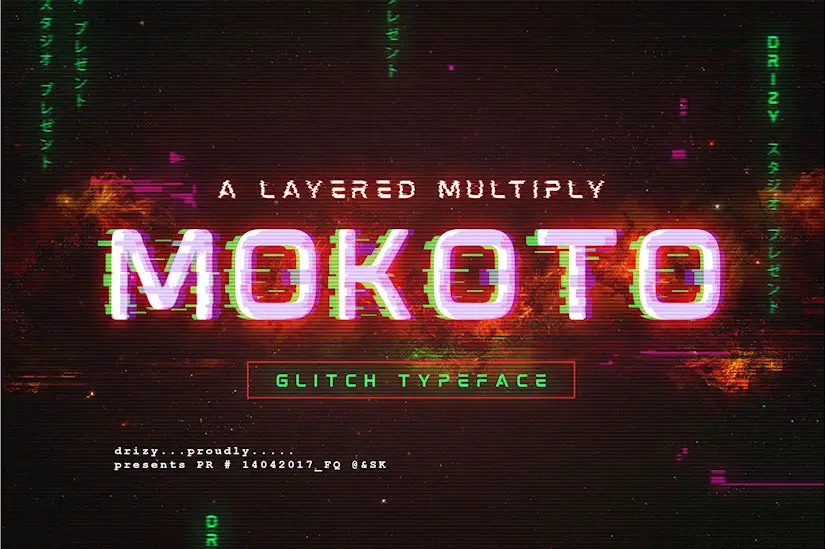 Price: Premium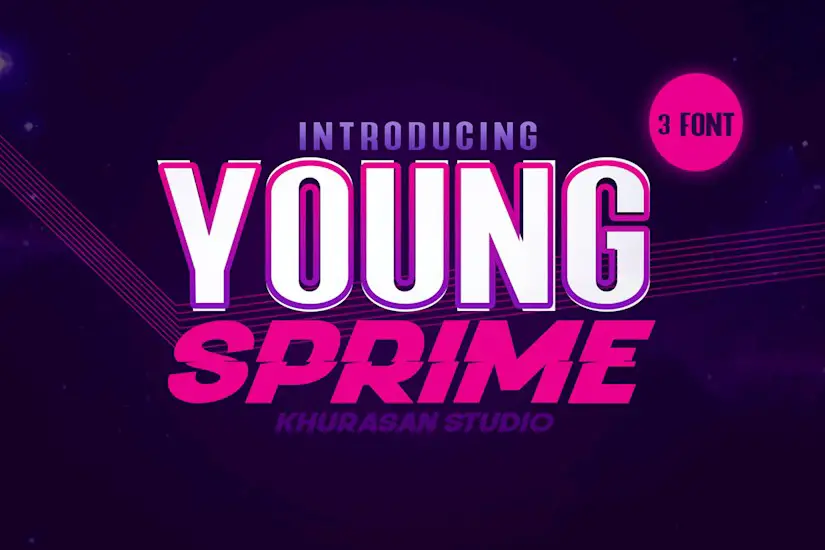 Price: Premium
Price: Premium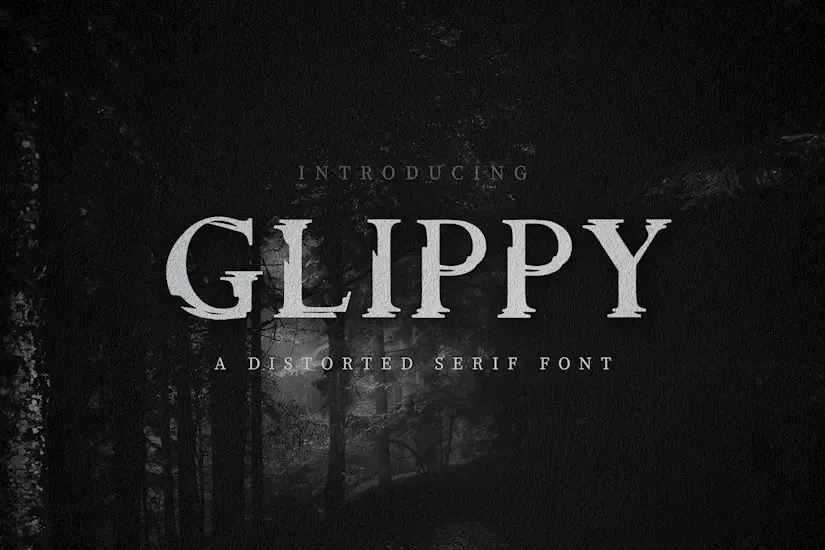 Price: Premium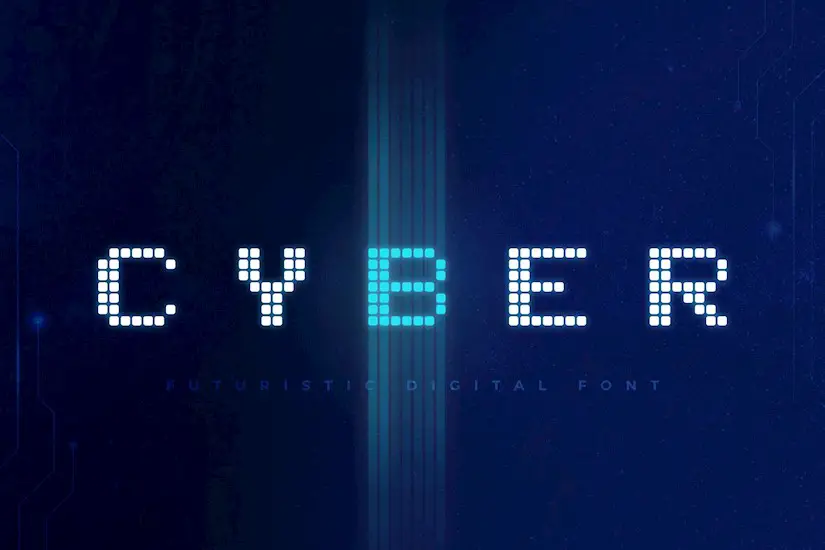 Price: Premium
Price: Premium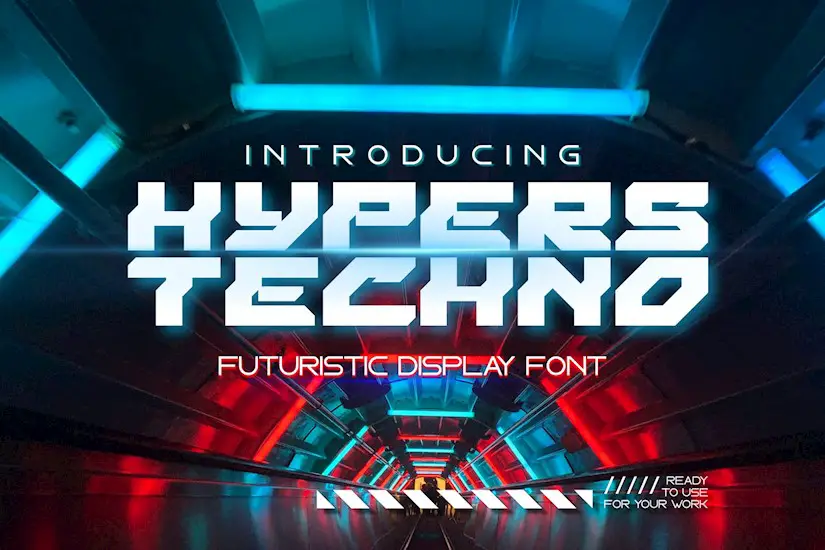 Price: Premium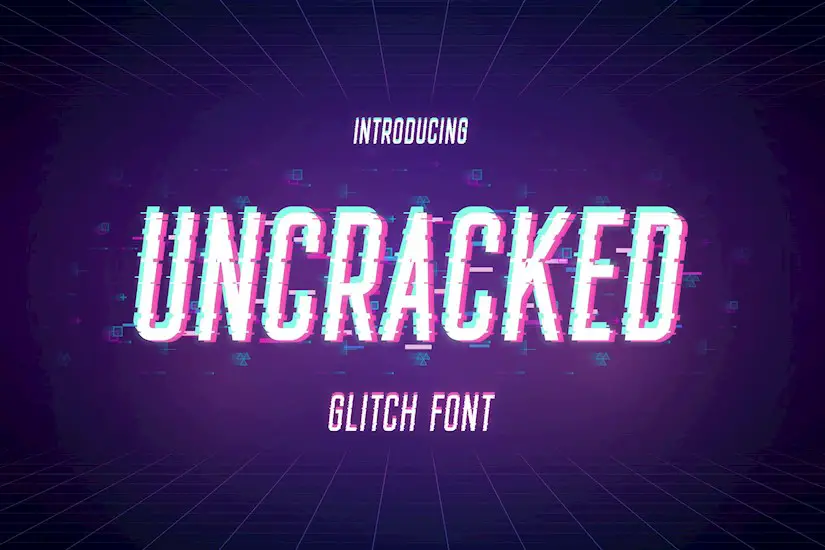 Price: Premium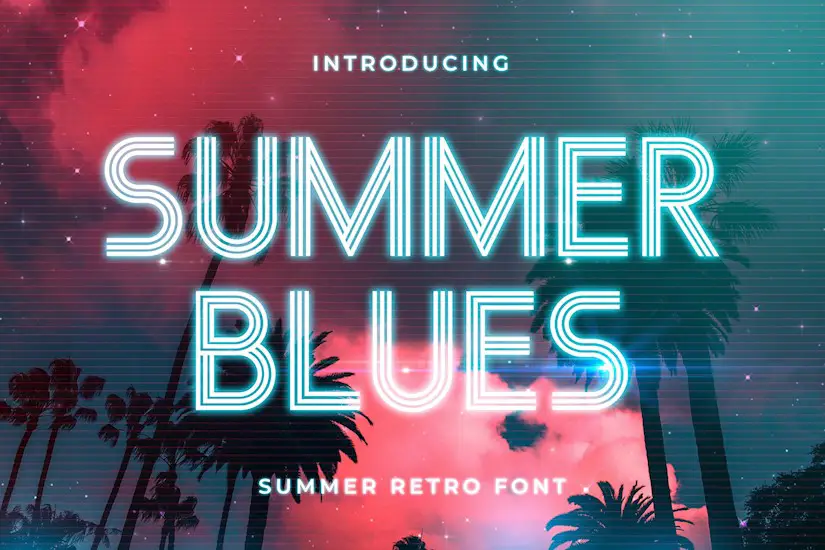 Price: Free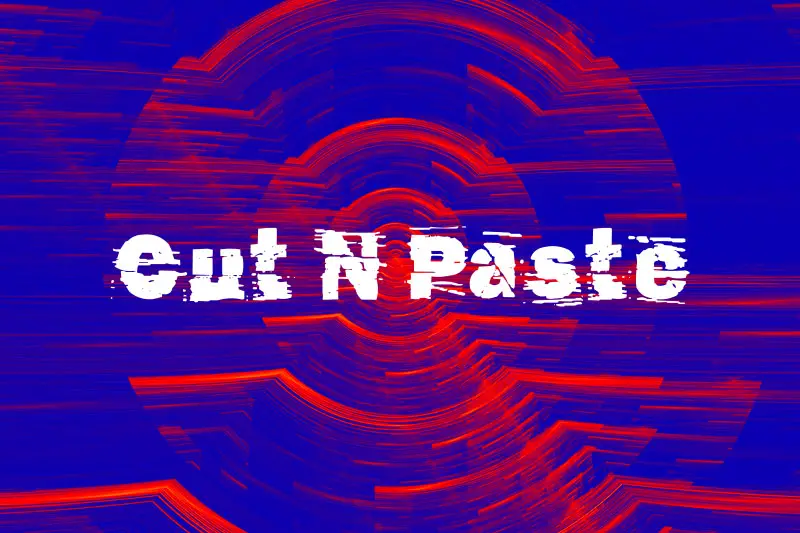 Price: Premium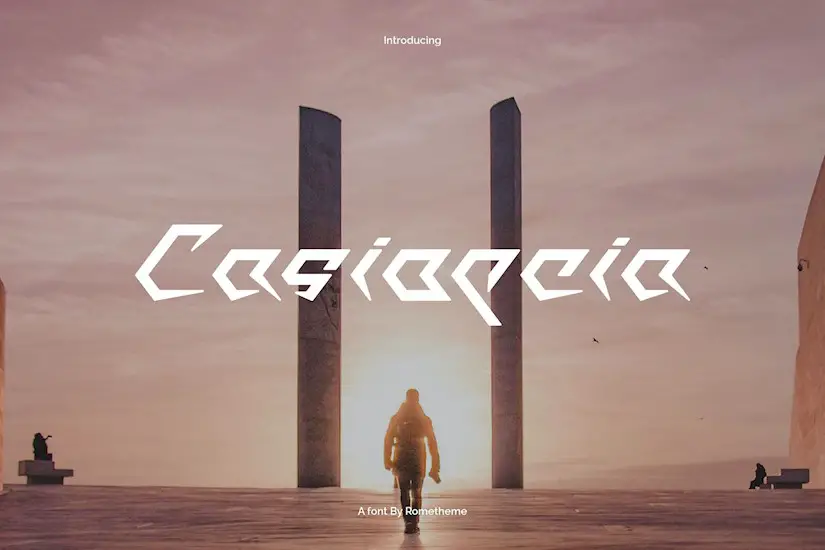 Price: Premium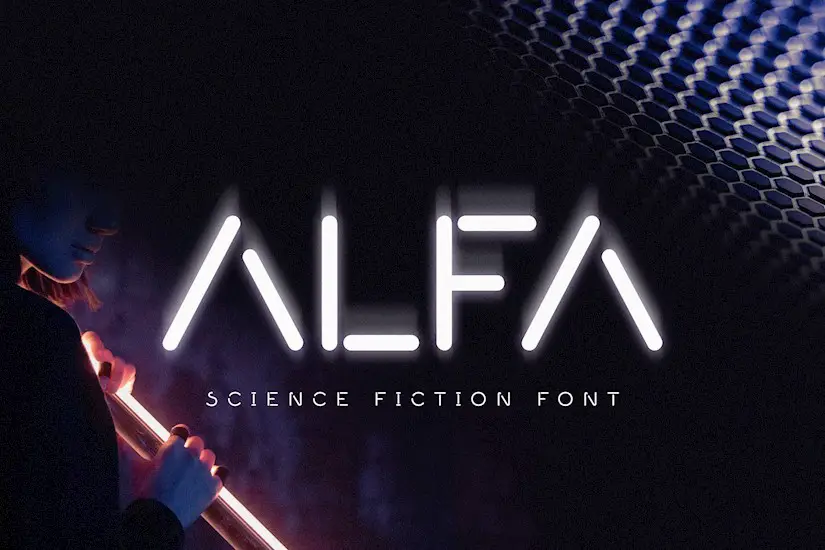 Price: Premium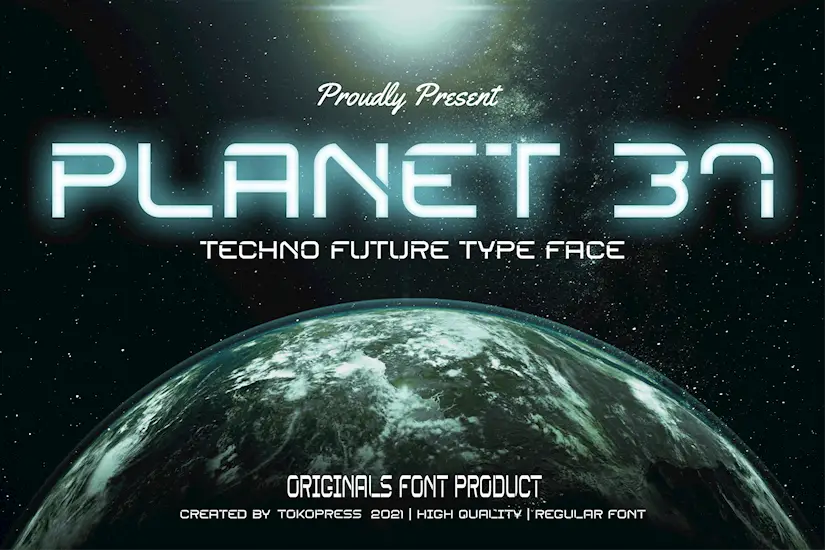 Price: Premium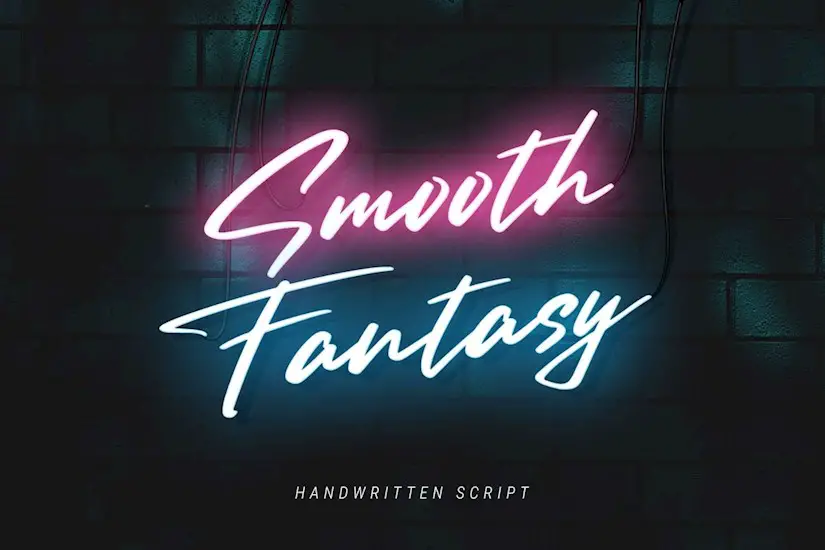 Price: Premium