A beautiful and catching poster mockup is a great way to showcase your work professionally. With an appropriate design, your poster will stand out from the crowd, so it's an excellent chance to draw more clients' attention.
Check out this stunning collection of 36 high-quality frame & poster mockups to choose the option that will highlight the benefits of your product. Download the picked mockup for free to customize your poster design at any time!
Frame & Poster Mockups
---
Hanging Poster Mockup PSD is perfect to showcase your portfolio, poster designs, social media posts, advertisements, flyers, artwork presentations, and more. Download it for free and implement it for your designs.
Price: Free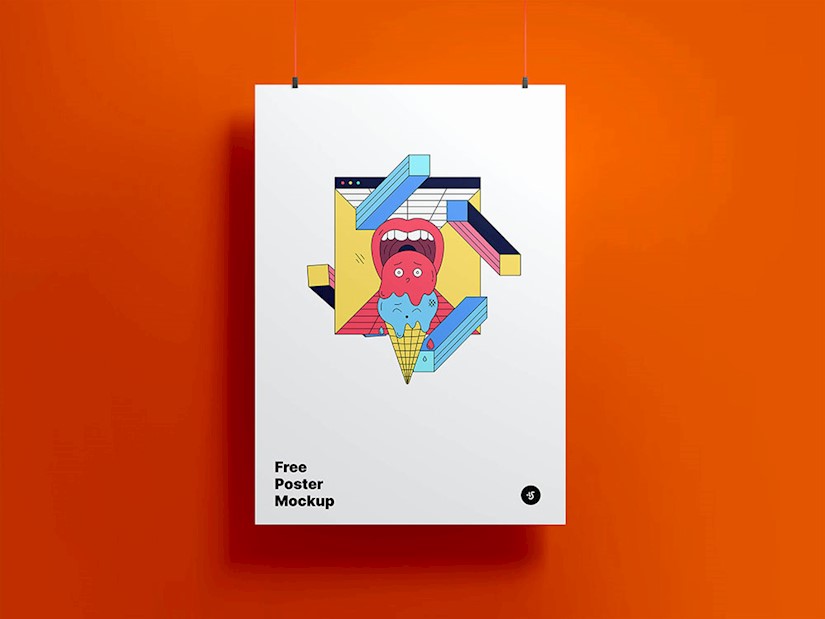 This Poster / Flyer Mockup comprises 19 PSD scenes for creating thrilling branding, artworks, web designs, and portfolio. Customize the flyer design via smart objects, and make a unique poster for your product presentation.
Price: Premium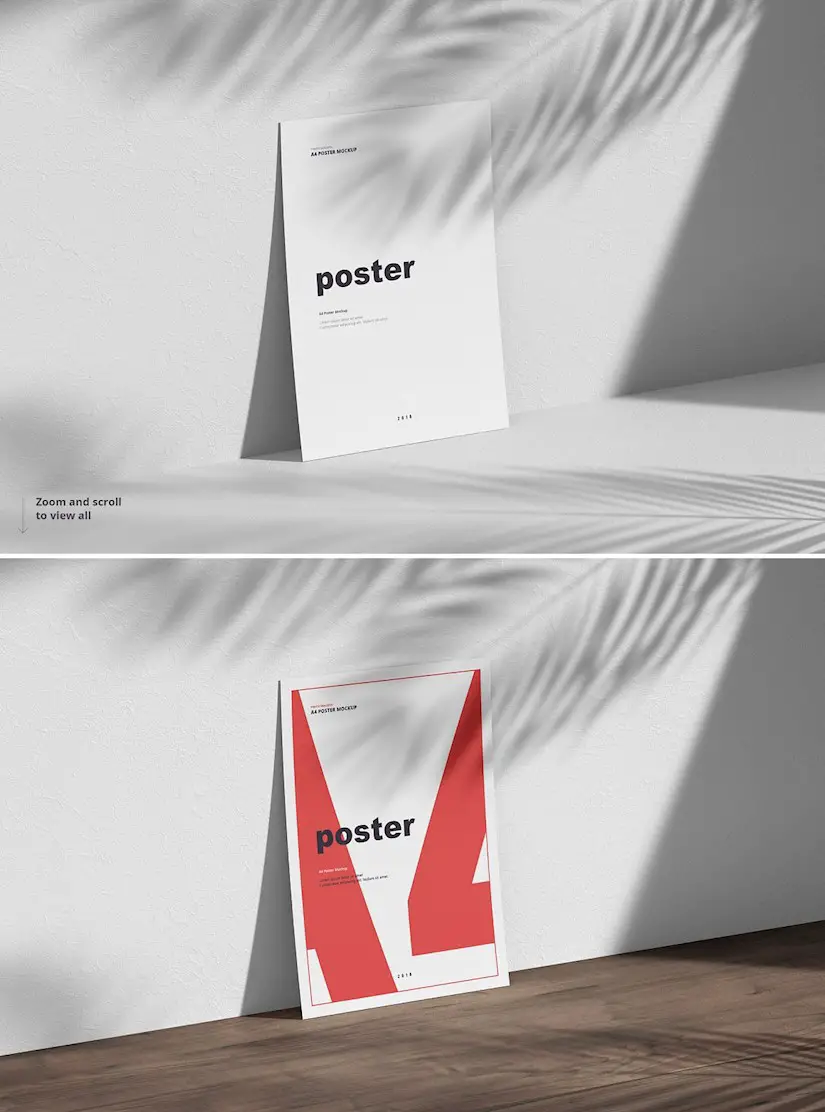 With the Frame Mockup Kit – Pro, you will have everything necessary to create a stunning poster design. Enjoy 30 exclusive interior mockups and 15 'pre-made gallery wall layouts with extra features to design a unique project in a few clicks.
Price: Premium
Want to make a fantastic product presentation from scratch? Use this customizable Rolled Poster Mockup, which is available right now for free for any designs.
Price: Free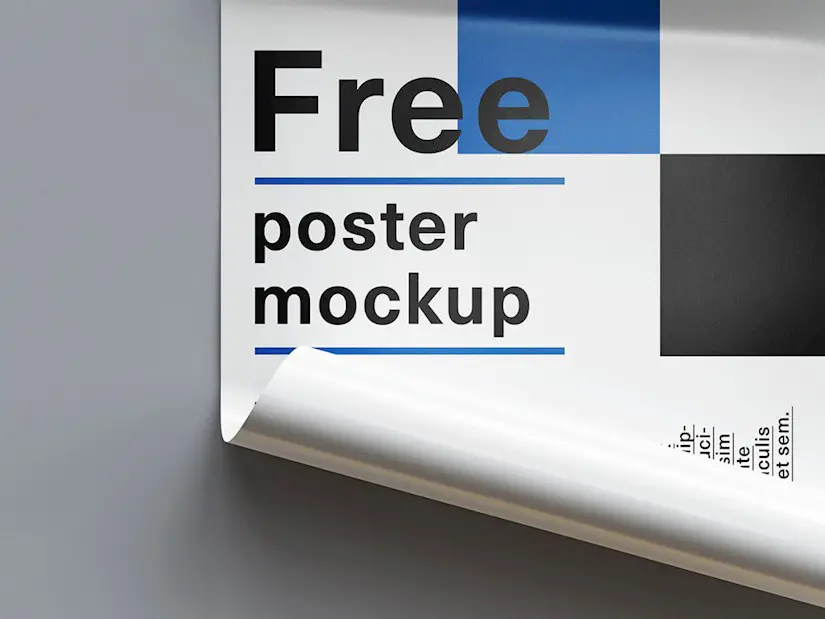 This new Kids Frames & Wall Mockup Bundle – 6 is an excellent solution for your business branding. If you own a blog, web, or an online store, this mockup will be very useful for an efficient business presentation.
Price: Premium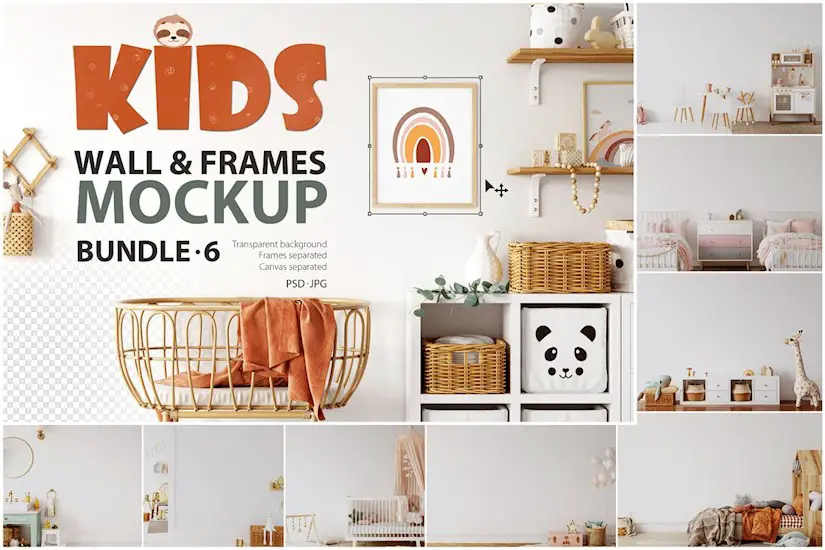 Personalize this A3 Curved Poster Mockup Free to present your product or service on the market from the best possible side. Make an eye-catching poster for your portfolio, social media, web, or branding project without spending much time and effort.
Price: Free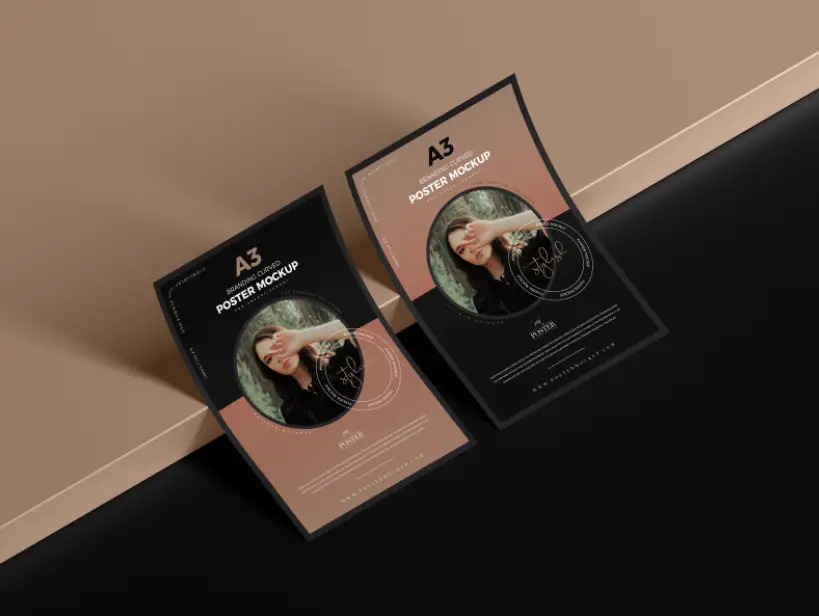 Showcase your artworks and branding projects using the professional Branding A3 Poster Mockup. Create a beautiful design by customizing the layout and changing the background.
Price: Free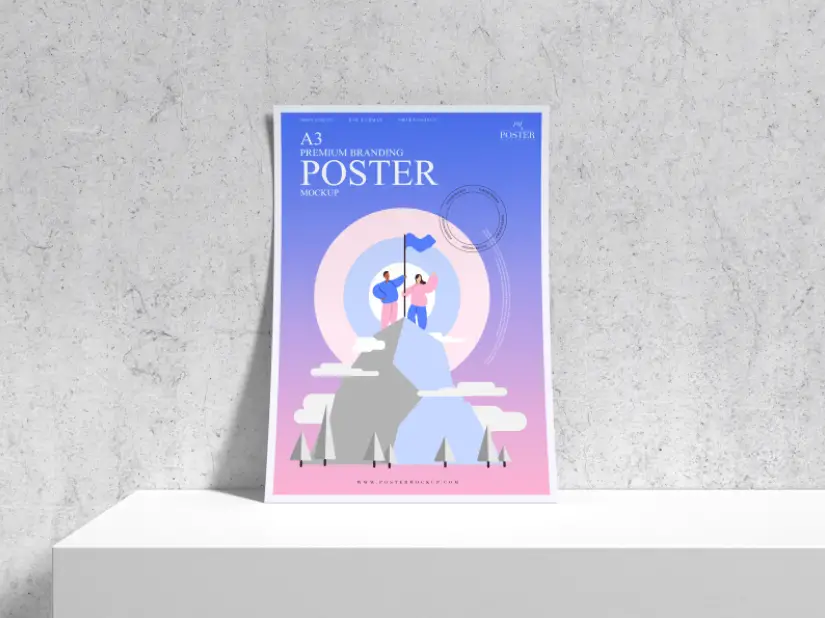 Looking for a way to make your branding look more professional? Pick this Hanging Frame Poster Mockup Free to draw more attention to your artworks.
Price: Free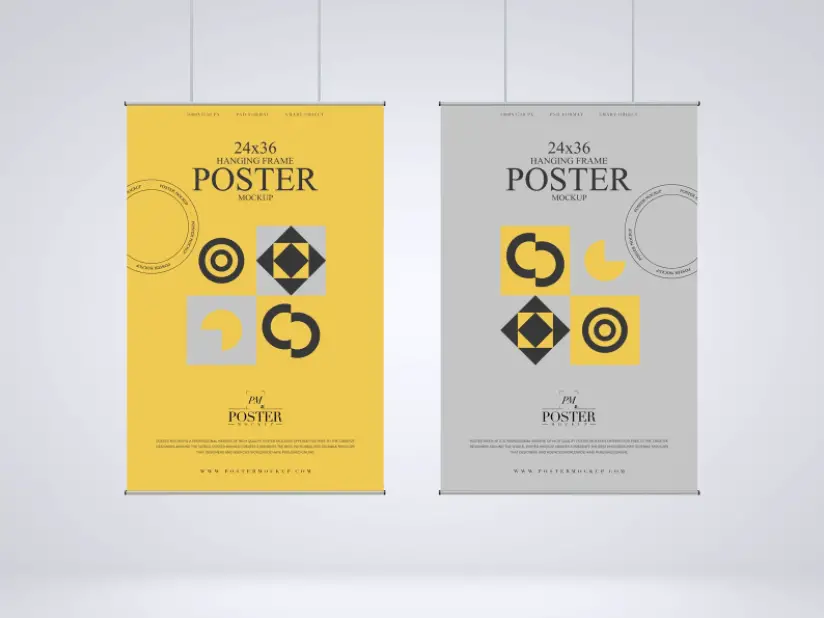 This Signboard 24×36 Poster Mockup Free includes various backgrounds and textures, which are easy to customize. Create an exclusive design using its features and make your product stand out on the market.
Price: Free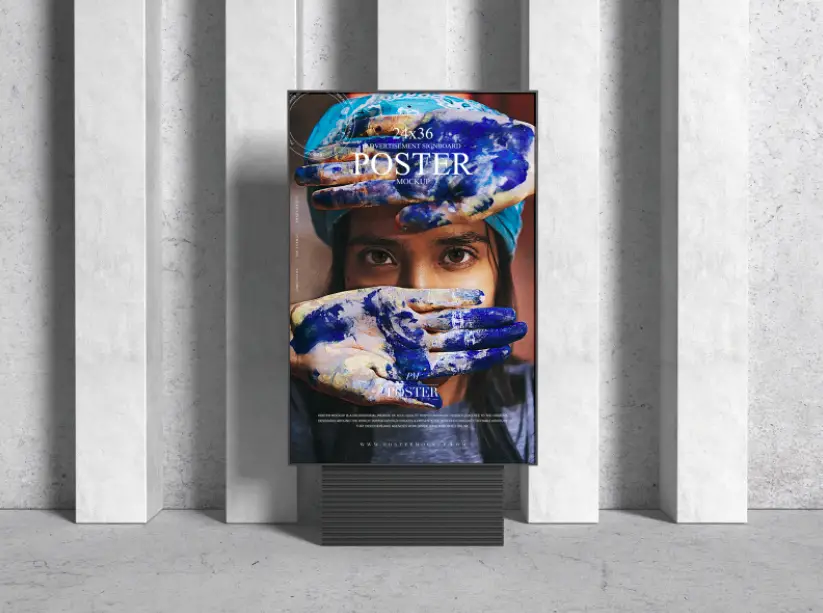 This realistic Interior Frame Poster Mockup Free comprises an exclusive set of versatile and catchy templates. Use them to present your designs and artworks successfully.
Price: Free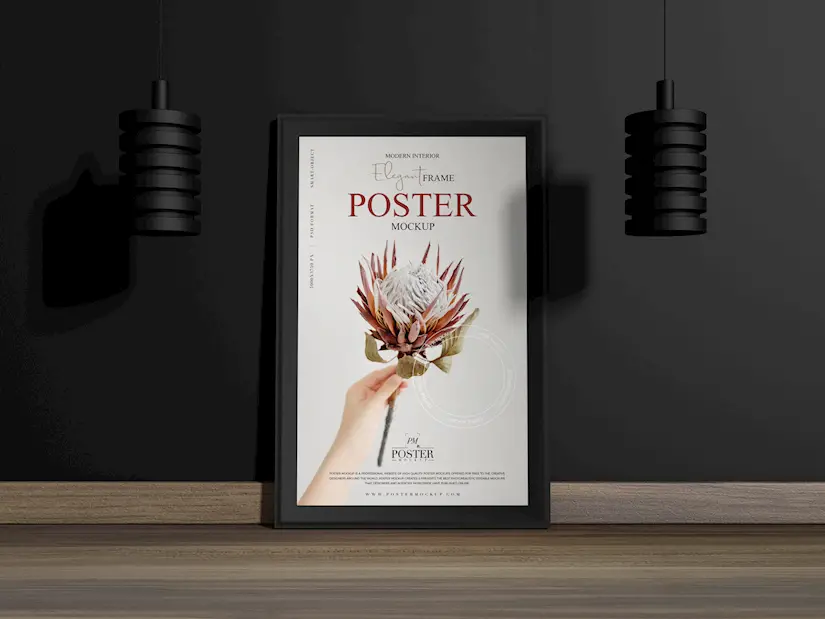 Have a stunning project that requires a mind-blowing presentation? With Interior Poster Mockup Free, you can implement all your design ideas on your own effortlessly.
Price: Free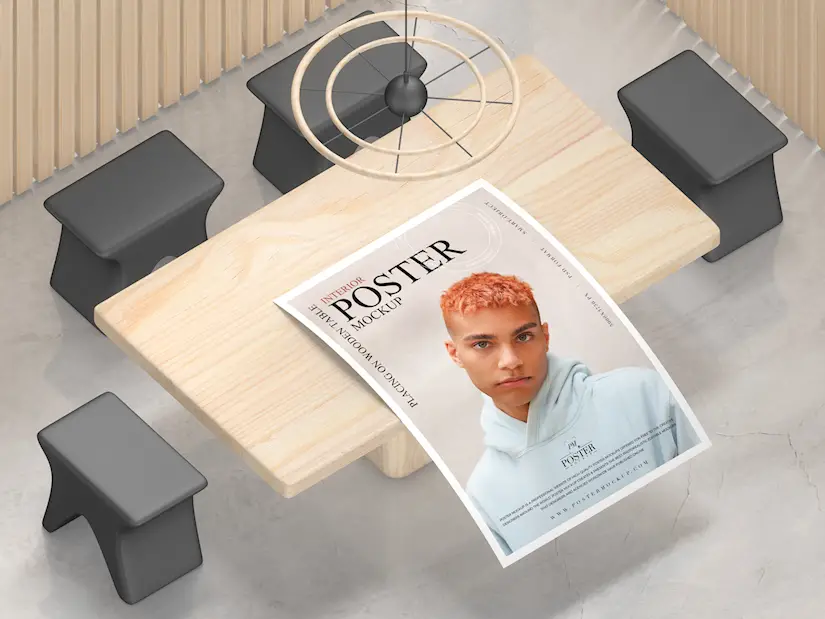 This high-resolution Frame Mockup Kit comprises 12 premade scenes with exclusive backgrounds, variable colored layers, an extensive color palette, and diverse lighting and shadow options.
Price: Premium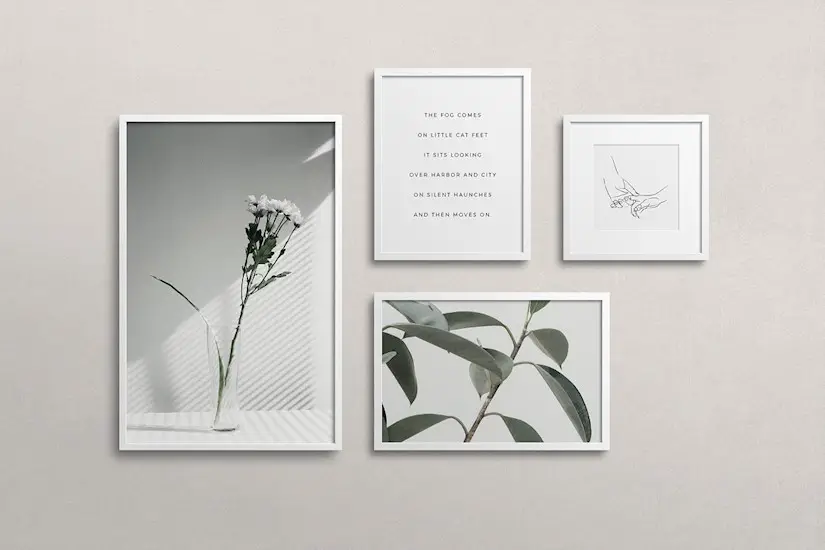 The 200 Frame Canvas Mockup Bundle offers 200 fantastic premade scenes for creating a wide variety of designs and presentations. Pick one of the layouts to show your unique style via the available features.
Price: Premium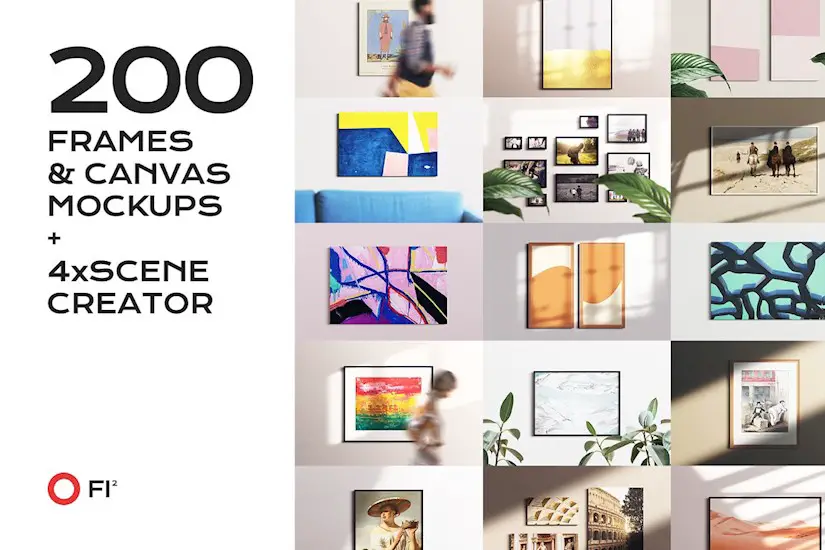 This exclusive Frame Mockup Template Bundle Kit includes 30 interior mockups, changeable frame colors, and various photo filters to create an attractive design for your online shop, social media feed, portfolio, etc., in Photoshop.
Price: Premium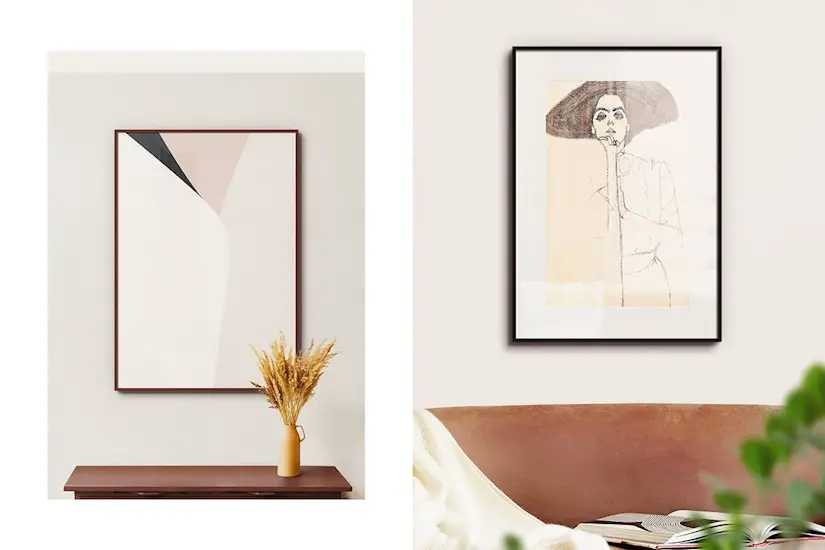 Adjust this A3 Grid Poster Mockup Free via smart objects to obtain marvelous branding, presentation, or any other artistic project. Add mind-blowing effects and shadows so that your poster attracts everyone's attention.
Price: Free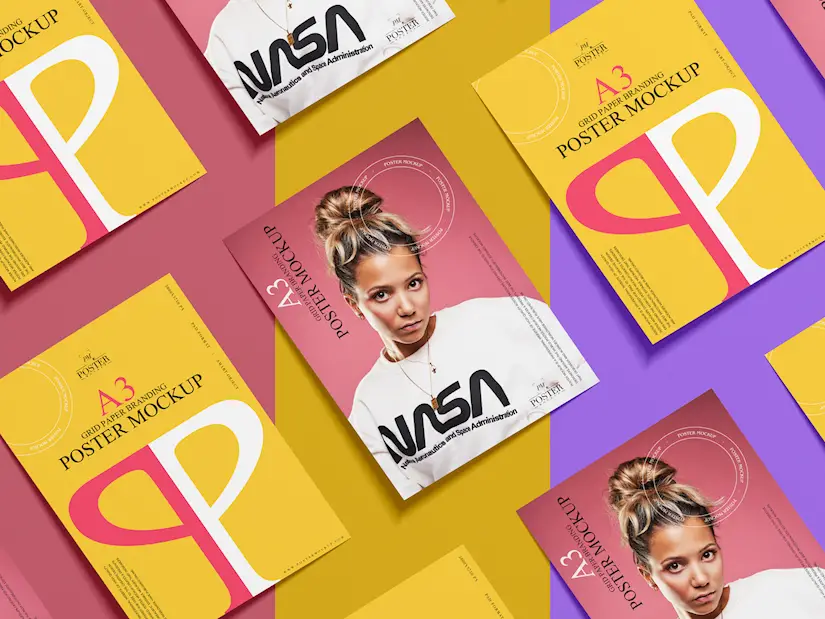 If you want to present your artistic works, you need to find a creative layout. With this Painting Canvas Mockup, you will get everything necessary to build a stunning frame for your product presentation for free.
Price: Free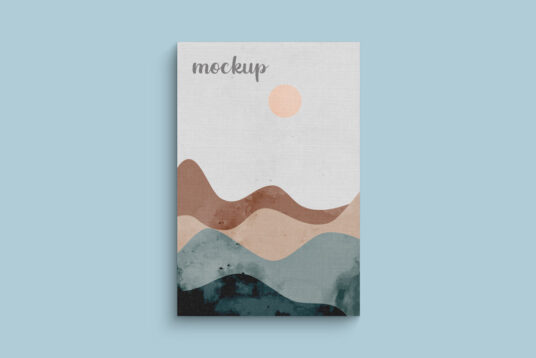 Minimalistic frames and posters can bring even more attention to your project than any creative template. Try this Wooden Poster Frame on Desk Mockup for your branding so that your clients could focus on what is crucial.
Price: Free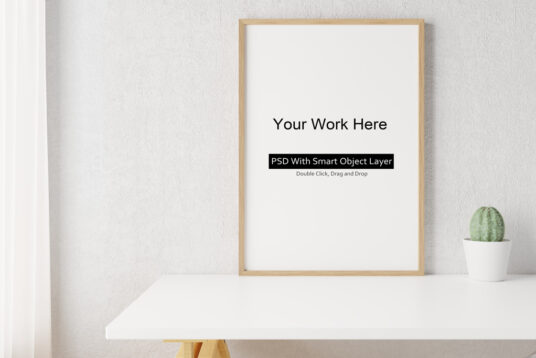 Posters in Living Room Mockup Scene is an excellent example of a catchy layout for interior design projects. You can customize this template via smart objects that come with the mockup.
Price: Free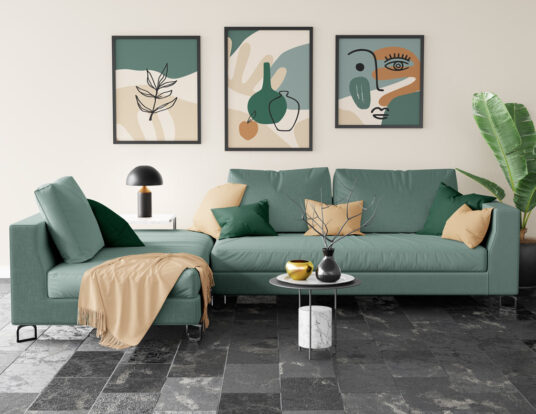 Frame & Wall Mockup Bundle – 6 is another fantastic mockup for interior designs. Use this template for your website, social media, blog, or printed marketing material to bring more attention to the project via catching headlines and design.
Price: Premium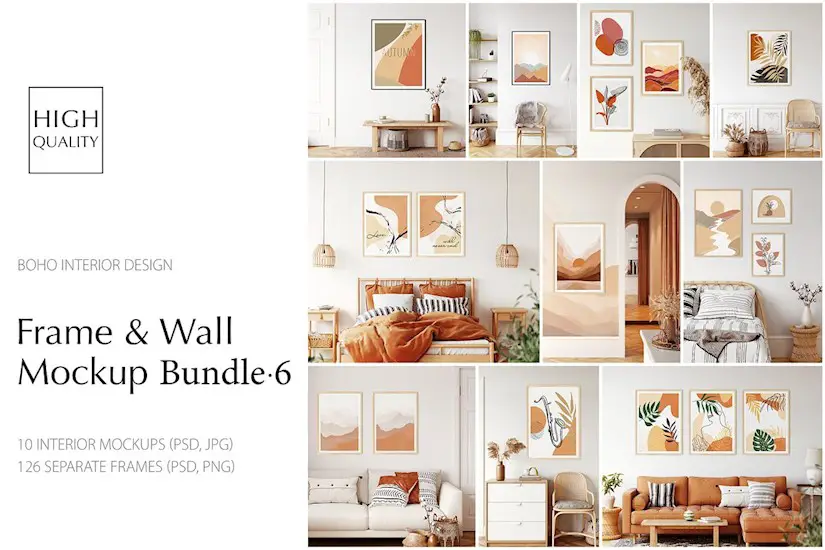 60 Glued Poster Mockup Bundle differs in an extensive collection of professional photos, fully customizable poster mockups and textures, and features necessary to adjust the design.
Price: Premium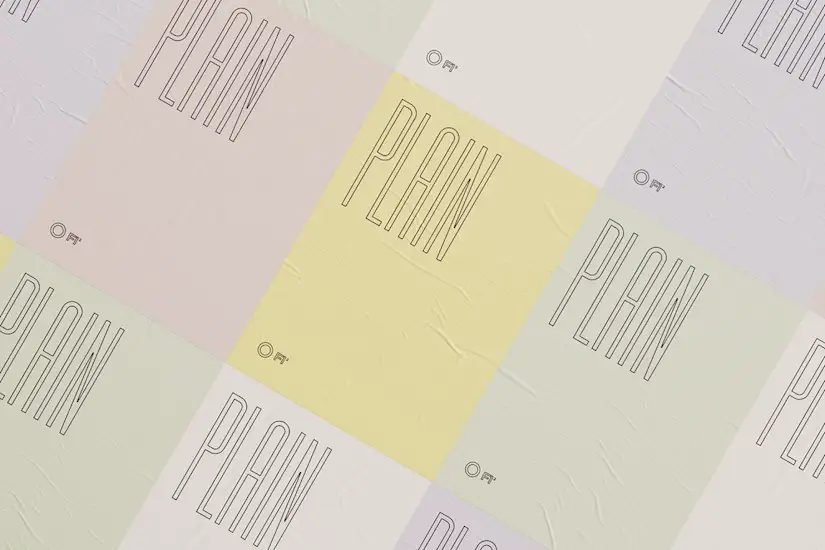 Meet new high-quality Framed A3 Branding Poster Mockup Free – an adaptive layout for creative persons and professional designers.
Price: Free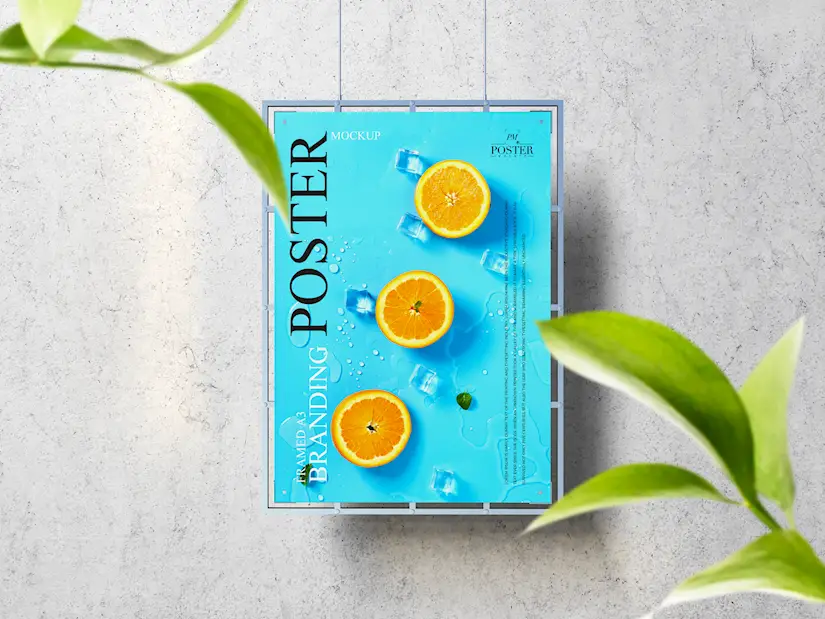 Download this mockup for free to showcase your creative designs and presentations via available smart objects.
Price: Free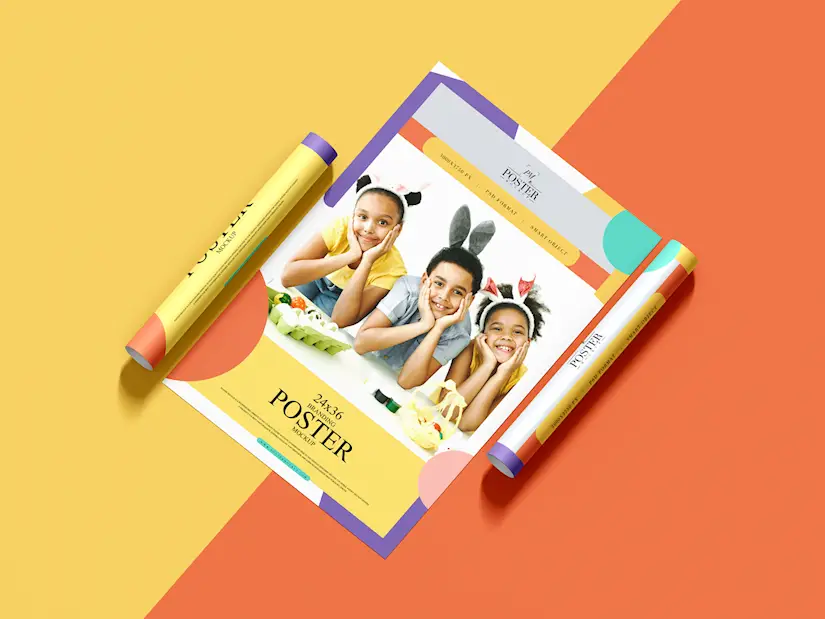 Frame Mockup Kit Extended provides an extensive toolkit with a great color and shade diversity for constructing exclusive scenes with images of various sizes.
Price: Premium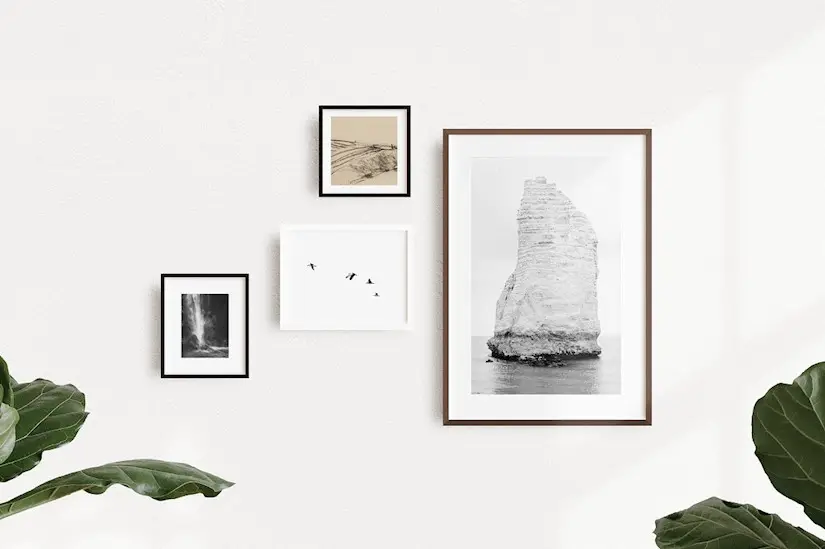 The Poster Frame Mockup Set 4 is easy to customize via smart objects. Change the design of the layout using your unique style and available features.
Price: Premium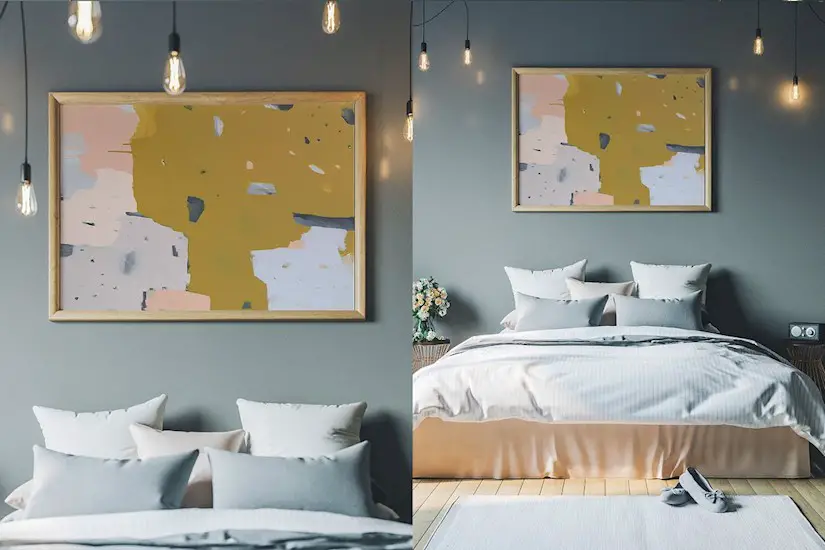 Draw more attention to your digital products with this brand-new, adjustable A3 Paper Grid Brand Poster Mockup Free.
Price: Free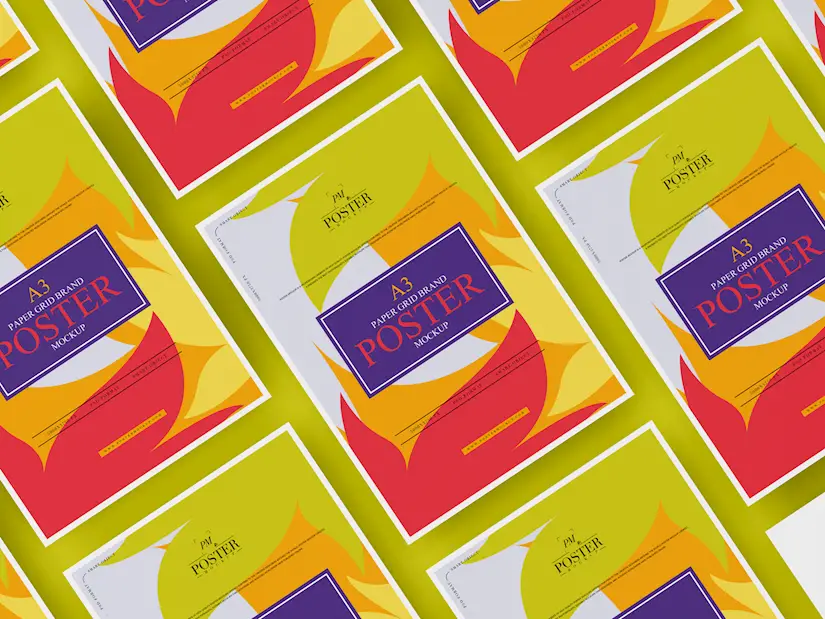 Whether you are a professional designer or simply a creative and talented artist, you will like this A3 Poster Placing Over Wooden Frame Mockup, available for free use.
Price: Free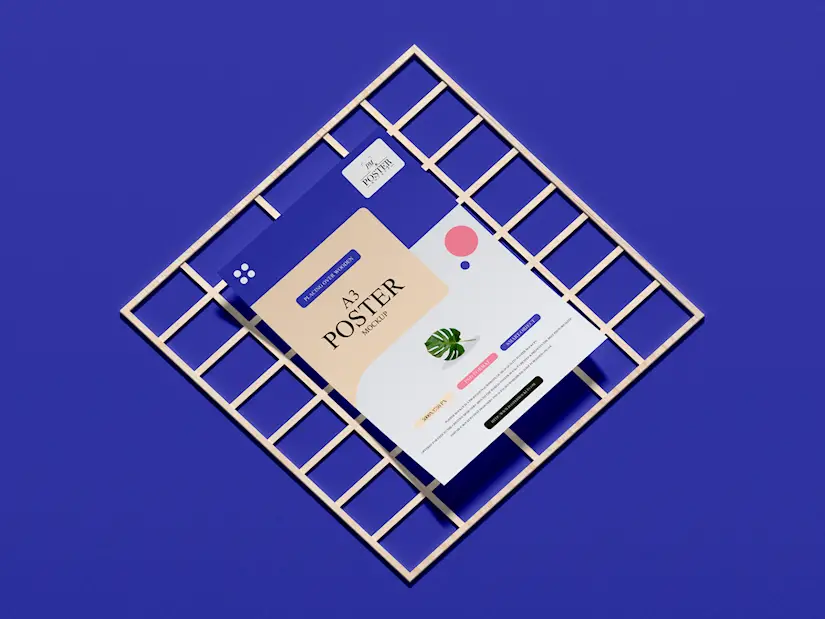 Using this Vertical Poster Mockup Set, which comprises eight different layouts, you can create any branding or poster design.
Price: Premium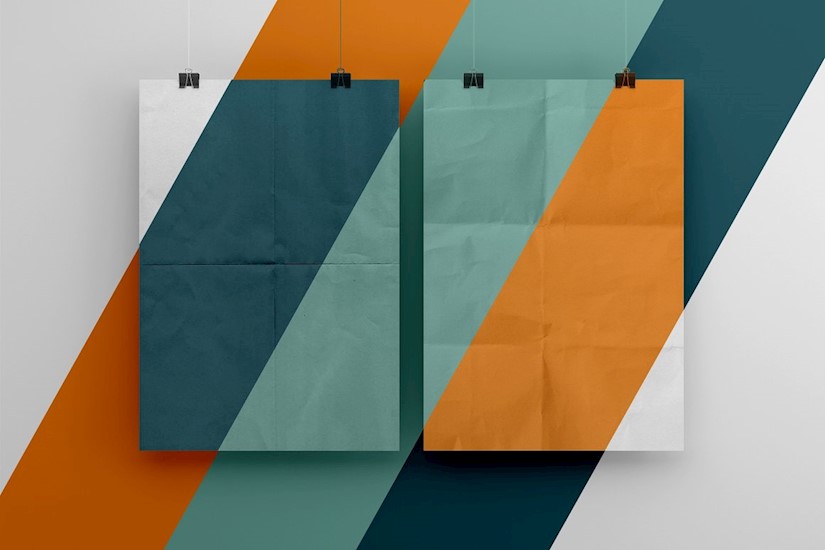 This photo-realistic A3 Poster Mockup is perfect for minimalistic designs and presentations. Use beautiful backgrounds and stunning effects to stand out on the web.
Price: Premium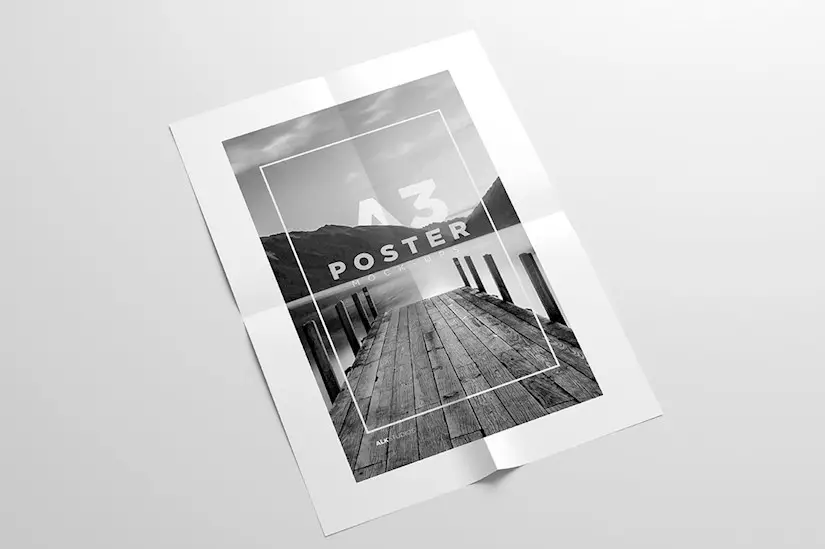 Visualize your design ideas using this Poster Frame in rustic Living Room Mockup. Insert your artworks in the frame in high resolution via smart objects.
Price: Free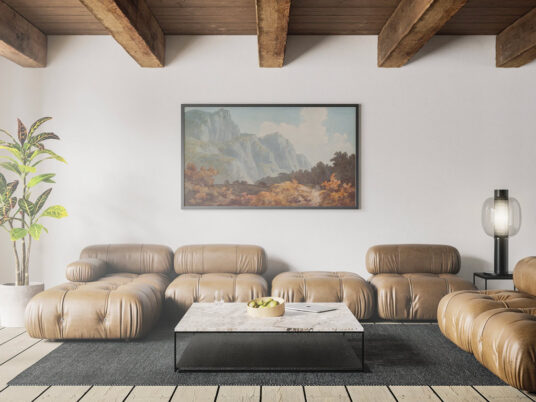 Roca Frame Mockup Bundle – JPG + PSD has 50 mockups that are easy to personalize by adding your individual designs. This set involves backgrounds and frames of different sizes to showcase diverse artworks.
Price: Premium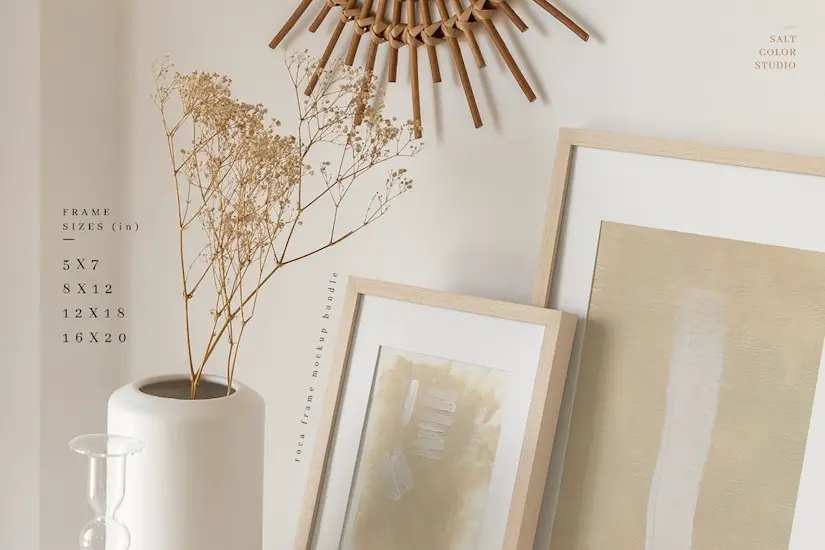 If you're looking for a poster mockup with a realistic scene, this option is perfect for you. Use it to present your modern, photorealistic designs on the web.
Price: Premium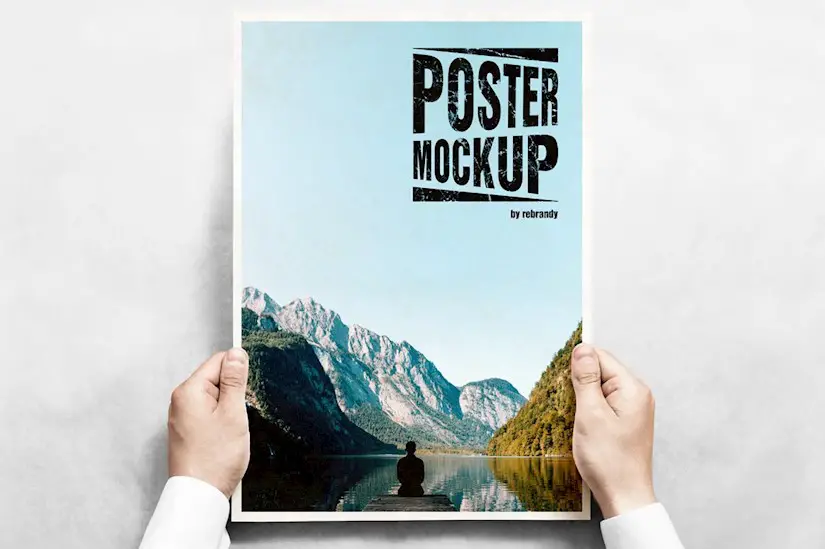 Curved Paper Posters Mockup Free fits for creative presentations, artworks, social media, web, and poster designs.
Price: Free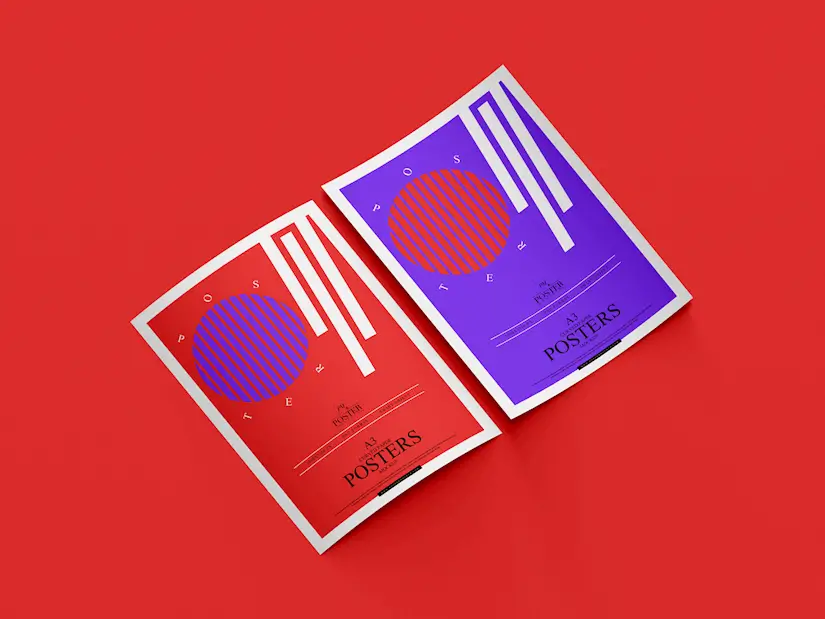 Looking for a free poster mockup? Enjoy this fantastic Brand Identity A3 Paper Poster Mockup of premium quality right away.
Price: Free
Price: Premium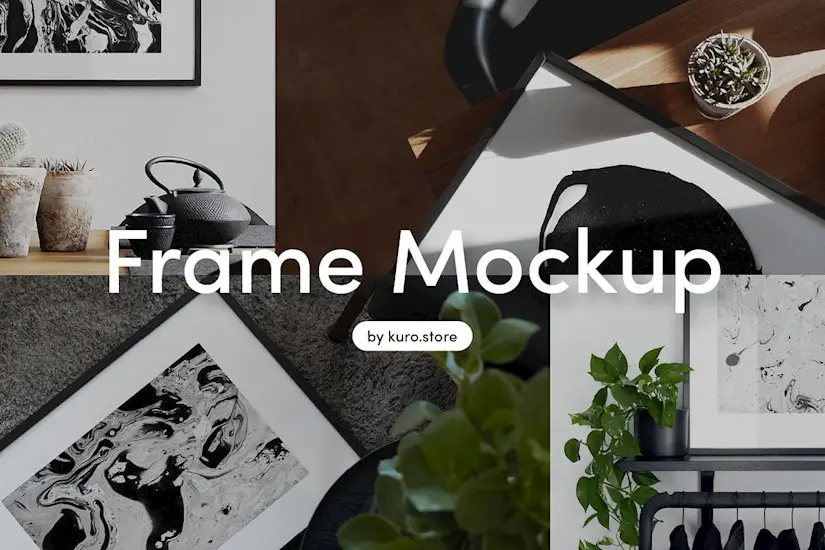 Price: Premium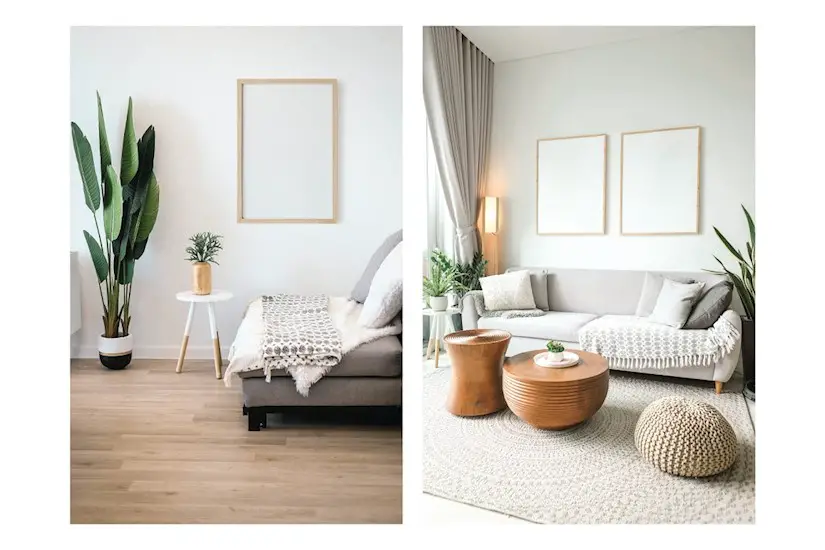 Price: Premium