It's October that means Halloween is coming. This holiday is a perfect occasion to give gifts to your loved ones and have fun. This is one of the most fun holidays when you can be someone else and try on a costume from movies, TV shows, and legends. Who do you want to be this Halloween night? Be creative!
Well, I'm sure you can choose a Halloween outfit yourself, but when it comes to the gifts, we have got you covered!
In this collection, you are going to find 40 eye-popping and creepy Halloween gifts for your friends and family. All these ideas were collected with adults in mind. Don't hesitate to scroll down and pick the most spooky, creepy, and creative gifts! Onedesblog wishes you an unforgettable Halloween, no tricks, just treats! Booo.
Related post: check out our previous showcase of creative Christmas gifts for photographers! Thatch your roof before the rain begins.
Decorate your house with this skull doormat for Halloween.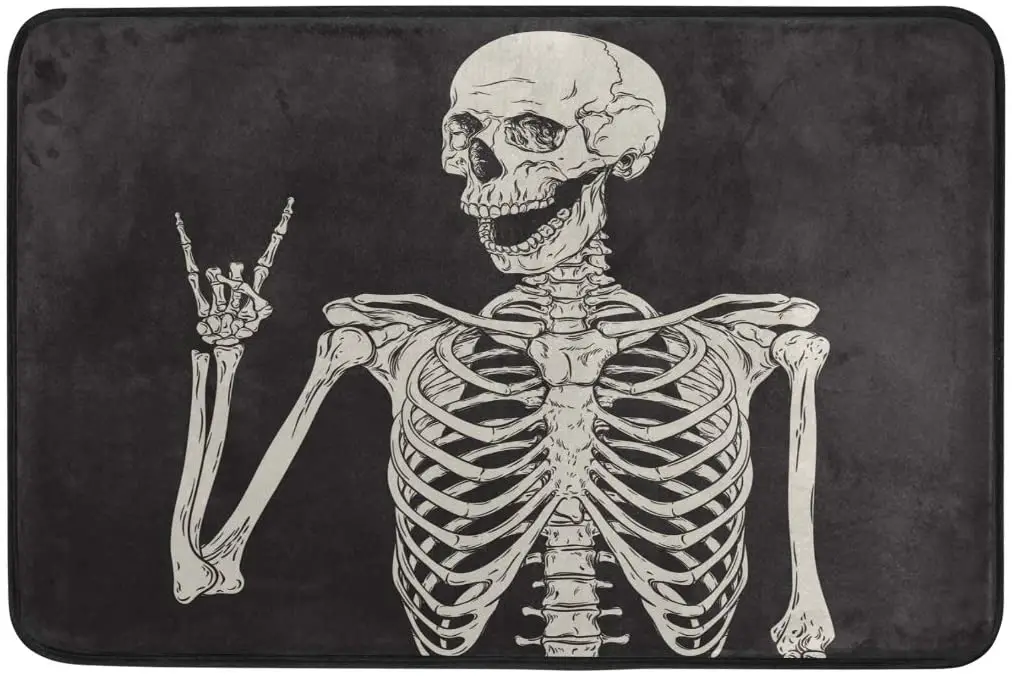 You can use this patterned rolling pin not only like a present but also to cook holiday cookies for your family and friends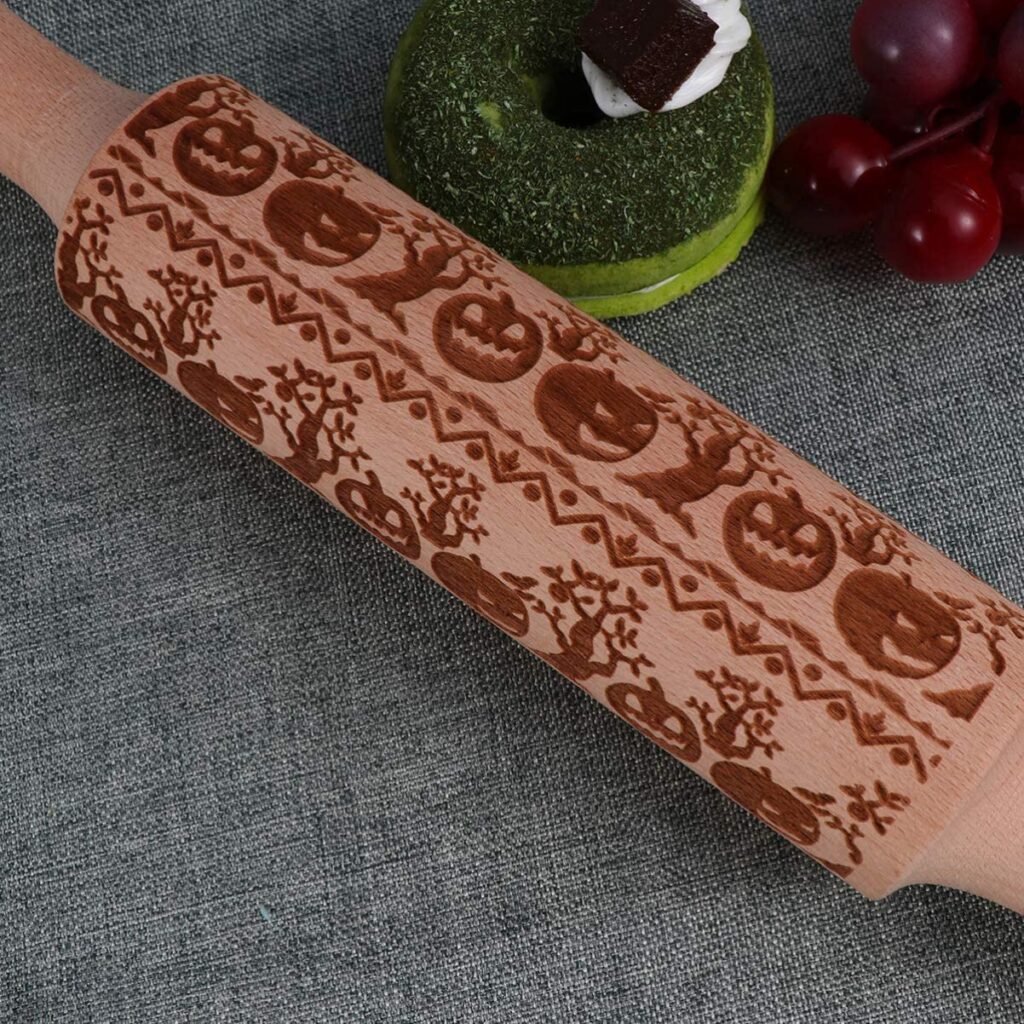 The best present is always something handmade. This skull wreath with ribbons, flowers, purple, orange, and white details will be a perfect decor for any Halloween door.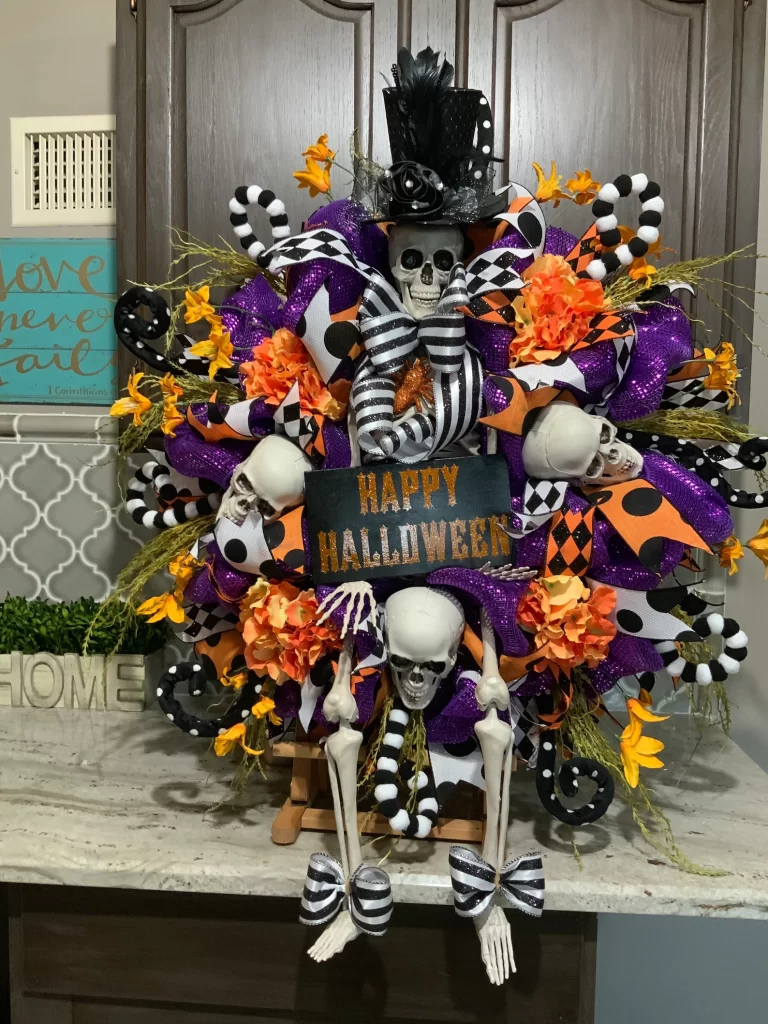 Cups with different prints for everyone, no matter for mom or friend. Make the morning scary and spooky.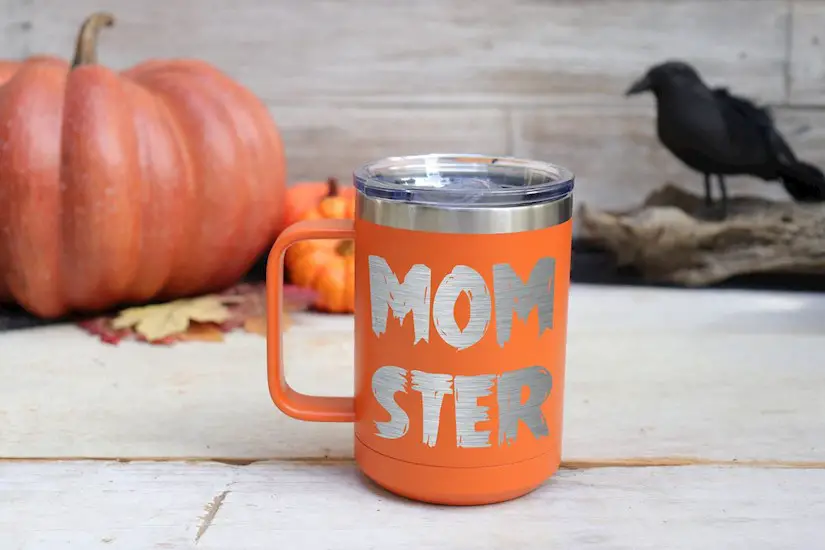 Make your party perfect with this wine label. Just dress up bottles, add a touch of black humor and enjoy your company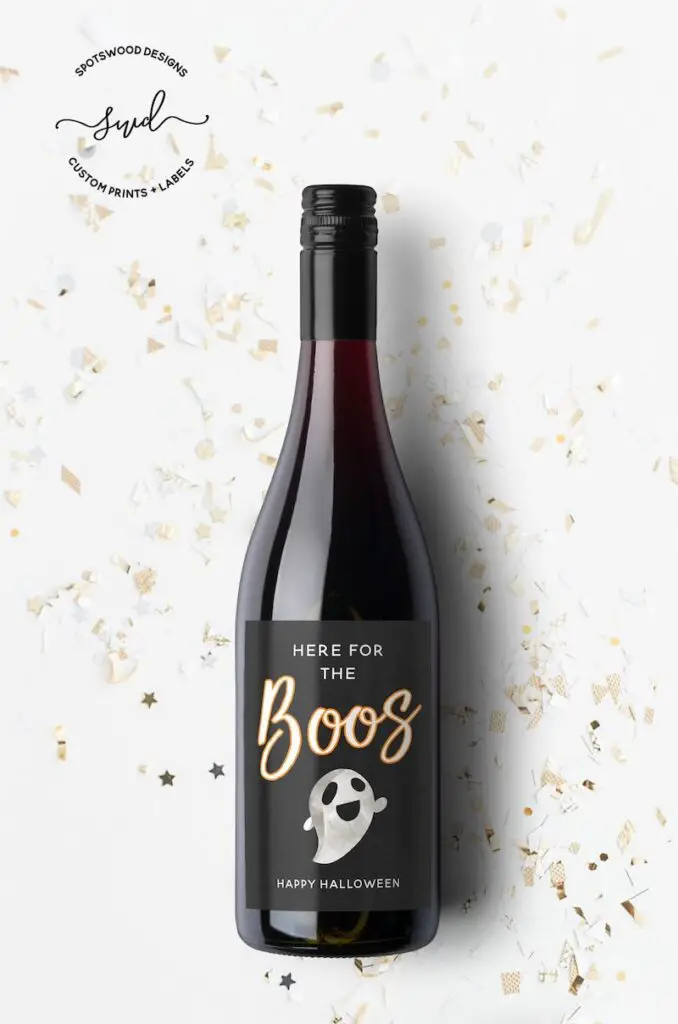 What about eco-friendly candles that are completely vegan and 100% soy wax. They have a perfect mini size. They come in a kraft gift box ready to give!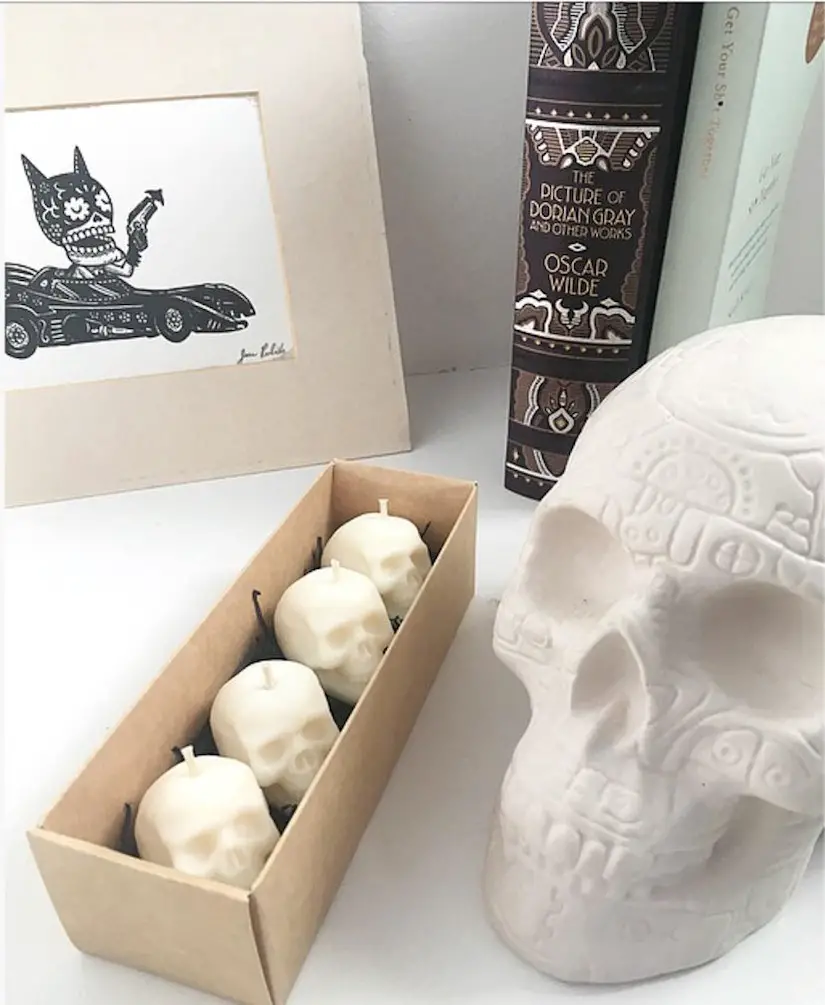 We have a gift for the youngest guests celebrating Halloween. How cute they will look in this suit! They are designed using special-designed fabric that consists of 100% cotton
Make your friends remember you even when they have breakfast. This spoon is not only a funny gift but also useful. Try it!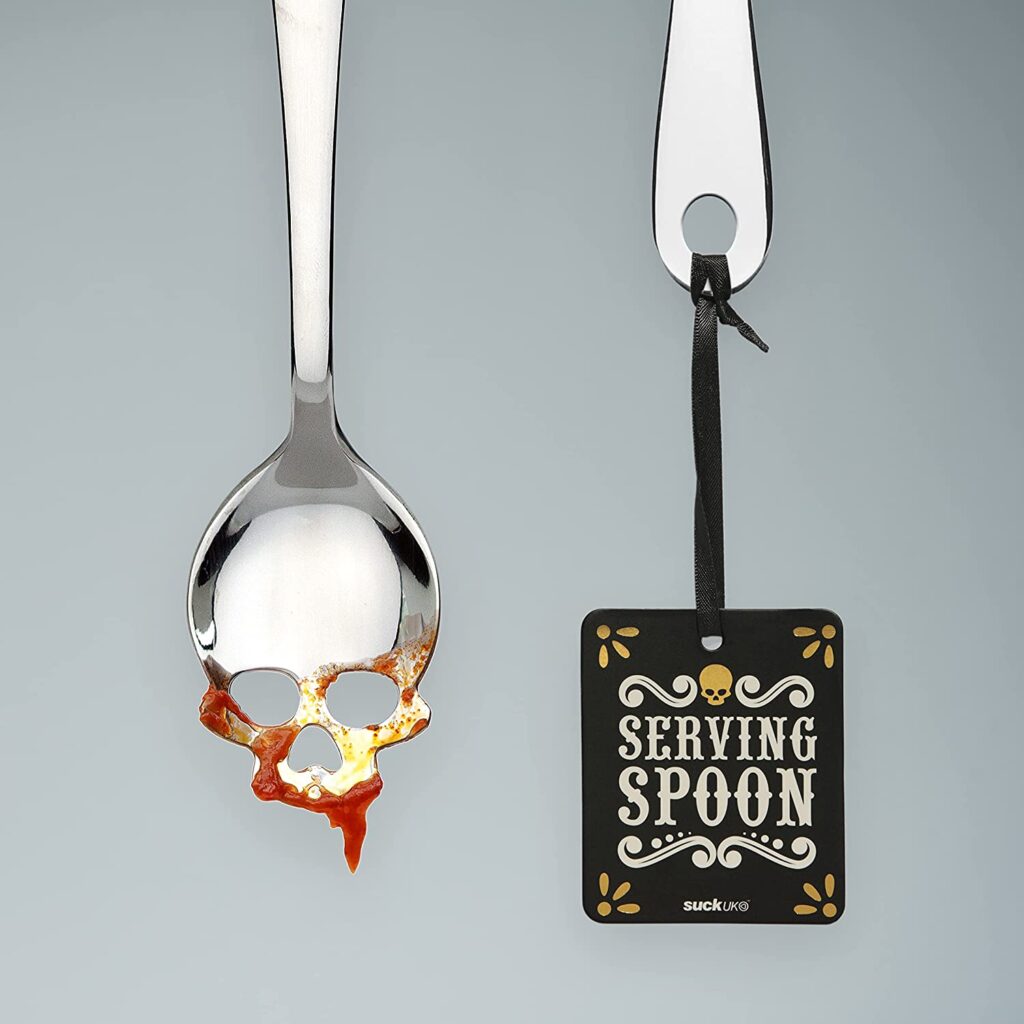 Trick or treat' are the main words of this scary night. These stickers allow you to decorate even your laptop for a holiday.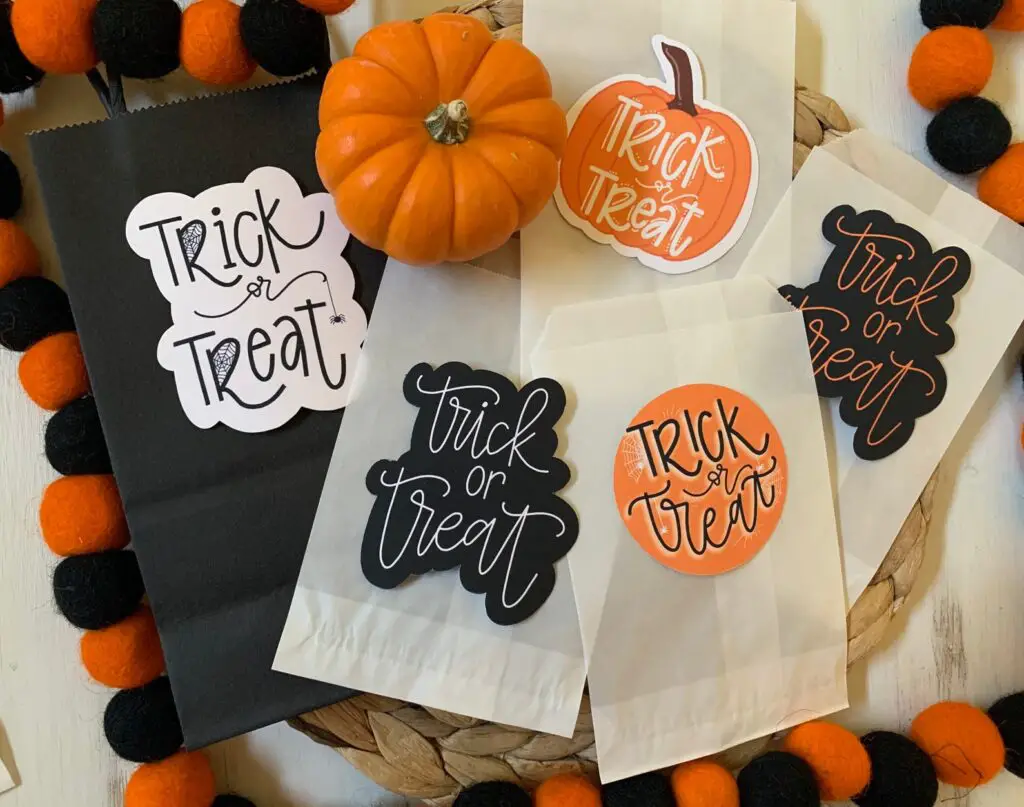 Go shopping with Halloween in mind. This eco bag is large and comfortable in using.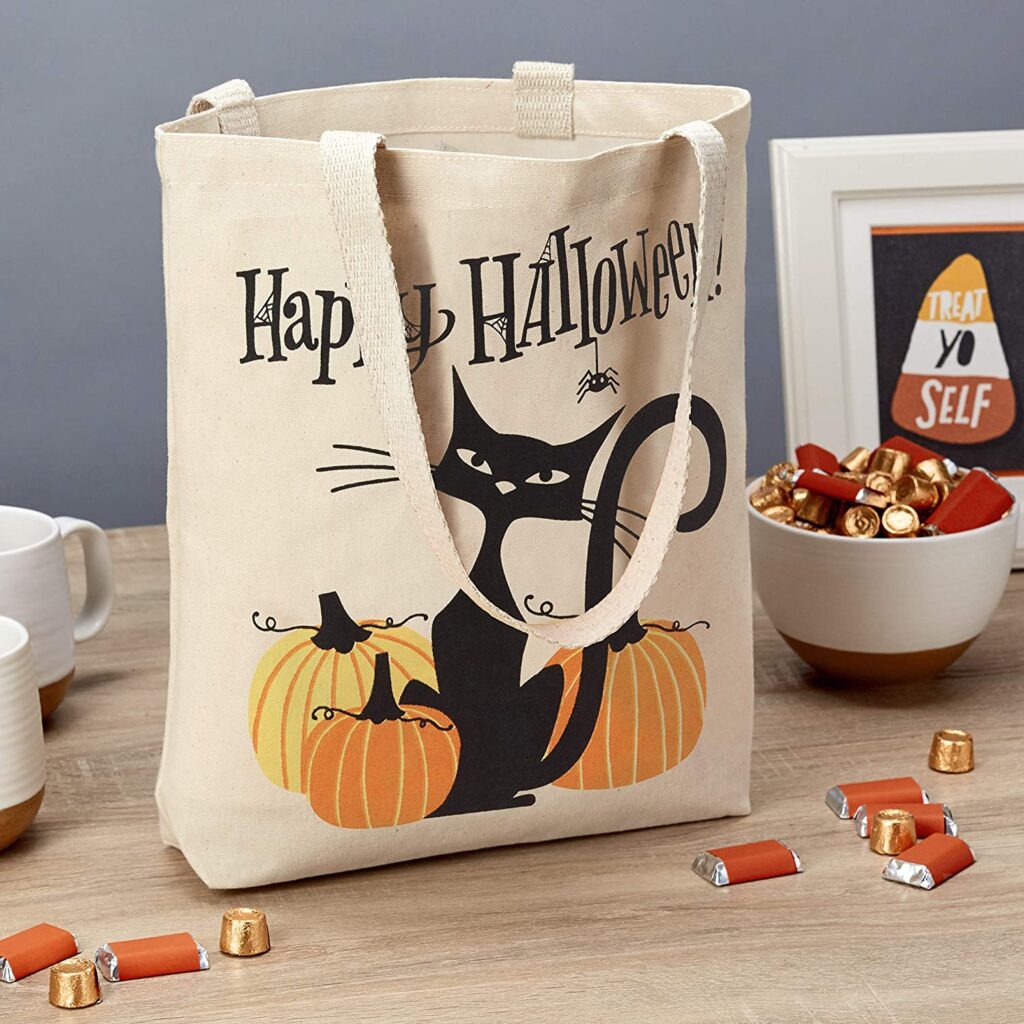 Dress your gift bottle and present it in a creative Halloween bag. We are sure that your friends will be delighted with such kind of gift.
It doesn't matter what kind of drink you prefer because drinking from these glasses is more fun. Perhaps such a new form of glasses can make your drinks tastier, just check it!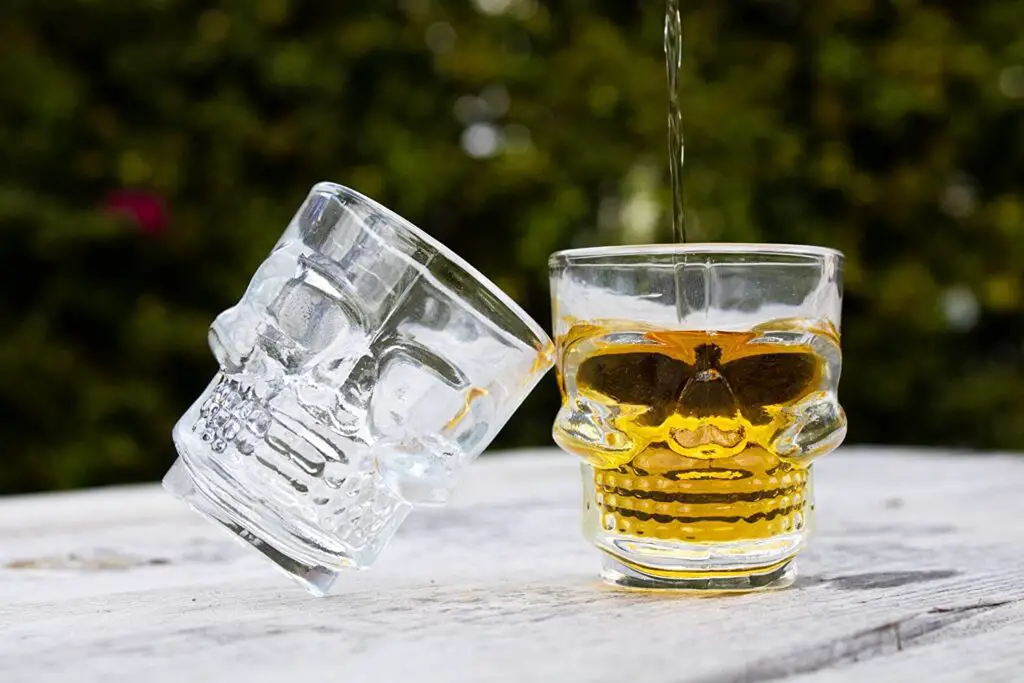 Are you looking for a perfect Halloween gift? This soap looks scary. But the main question is, how does smell? Order this gift and check it out!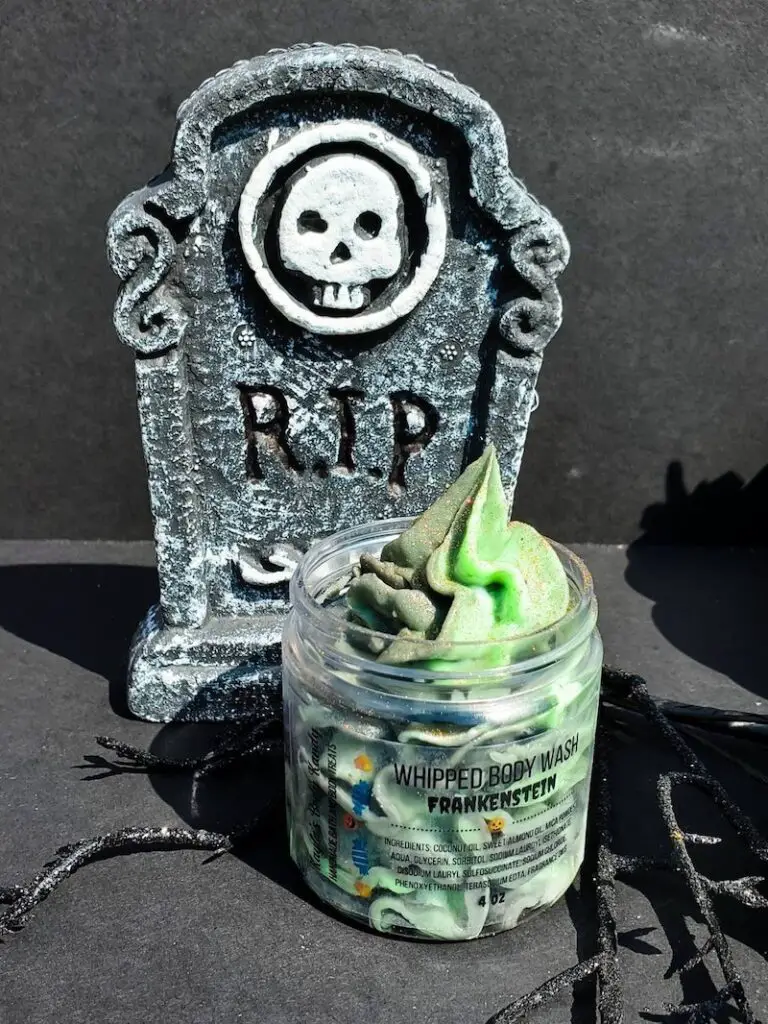 Are you ready to make a potion this Halloween? If not, then we are prepared to help you with this — the best mug for the scariest recipes on our list.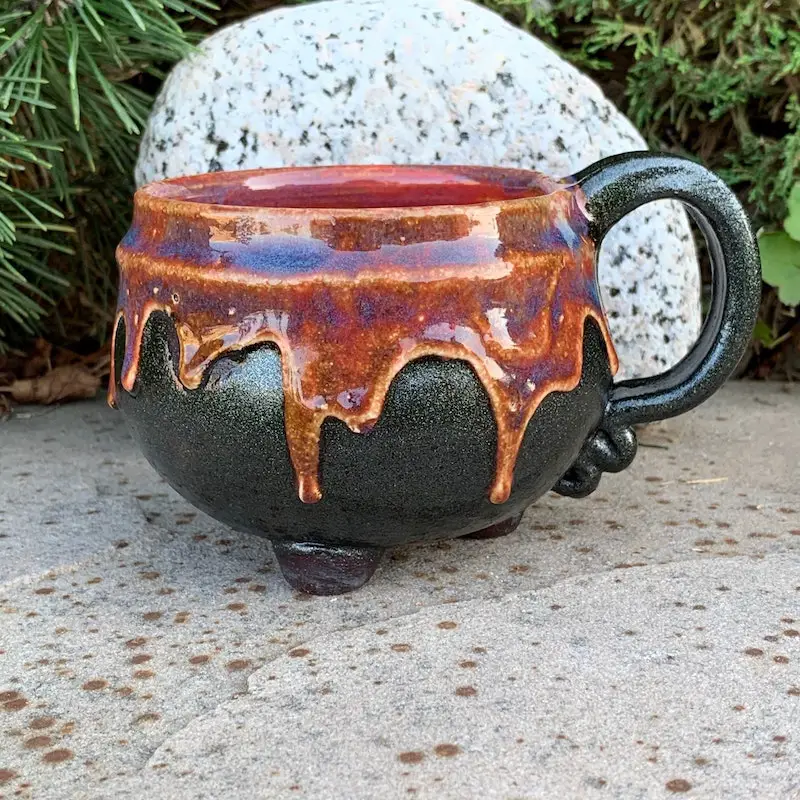 Just imagine how cool and scary the shelf with burning candles will look. Turn off the light and add some music to scare your friends to death!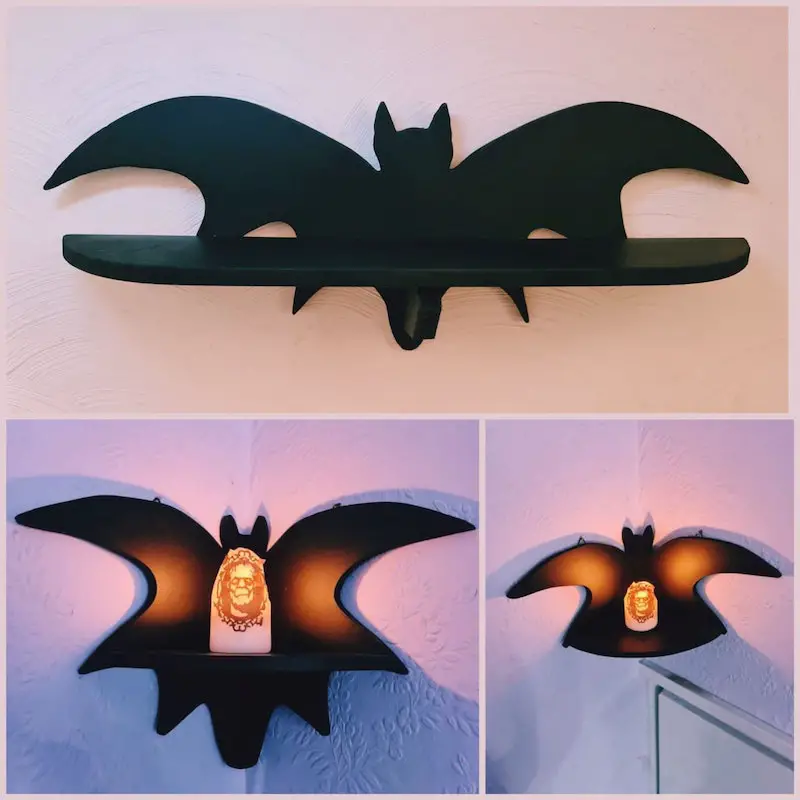 Decorate the kitchen with this soft towel. It's an ideal gift for this Halloween, don't you think?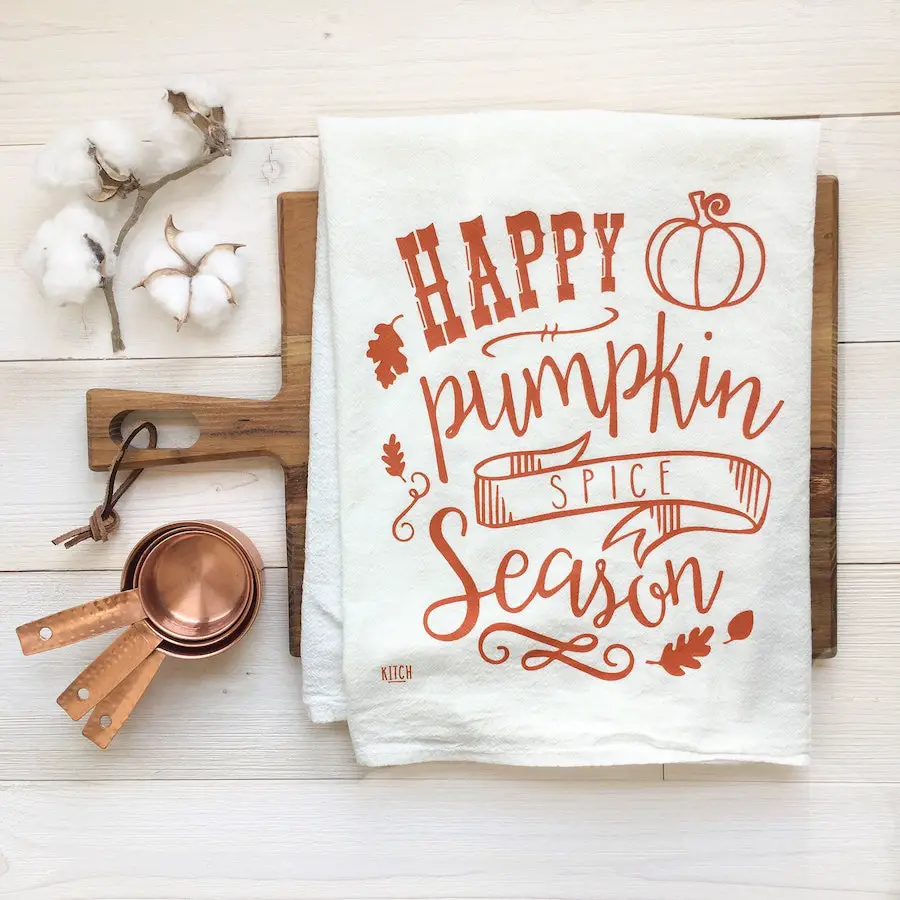 This Halloween, even your socks will look funny! They are hot soft and stylish. Only for real witches
No, these aren't unusual crystals. You need them for Halloween spell. Just do Hocus Pocus! and wait for the magic.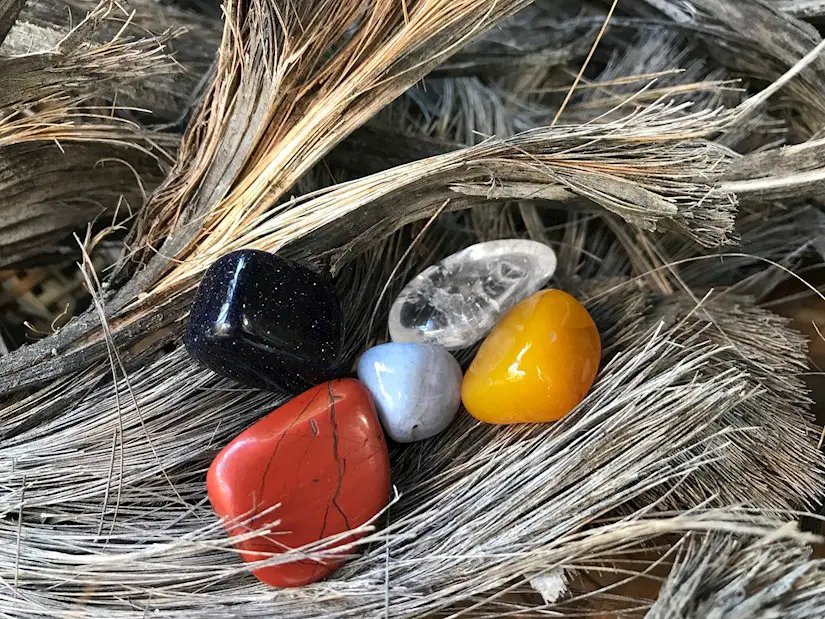 The scariest person at the Halloween party is the cook. You never know what kind of joke to expect. Would he(she) add something to the food? We can only hope he would not.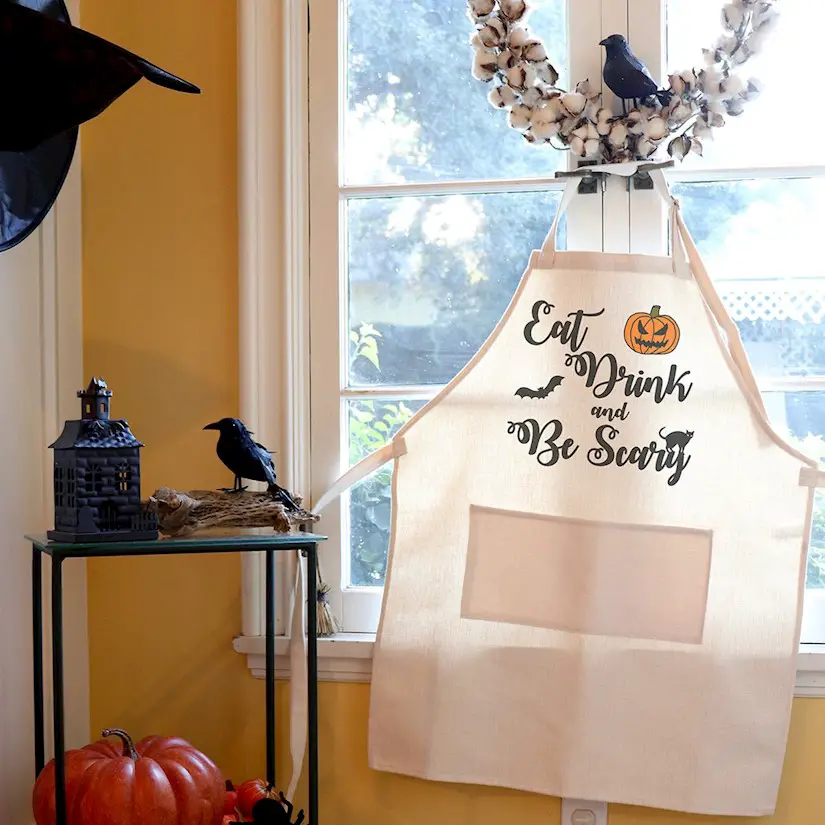 Are you ready to play these cards with your friends for the wildest desires? Nobody knows what to expect from friends, especially on Halloween night.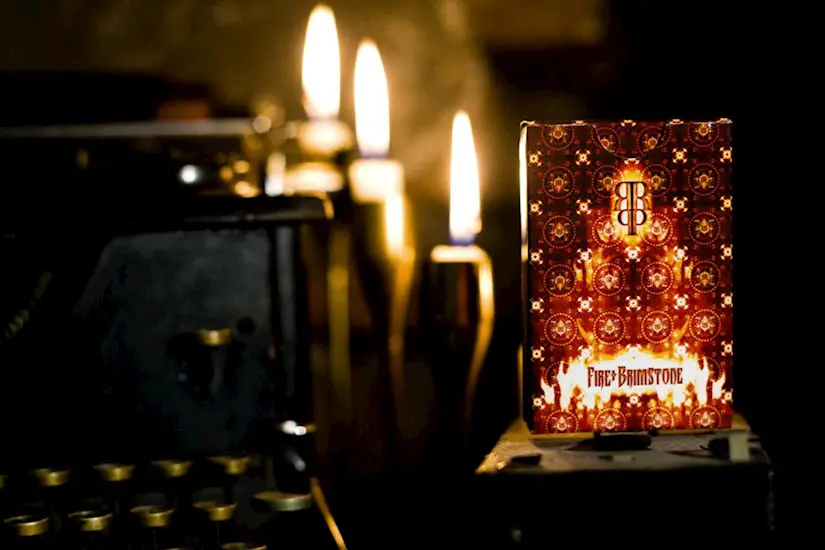 What group of blood do you prefer? You have the opportunity to treat your friends with real fresh blood. These blood bags will be a perfect addition to your medicine costume for this party! Joke or not? Who knows, check it!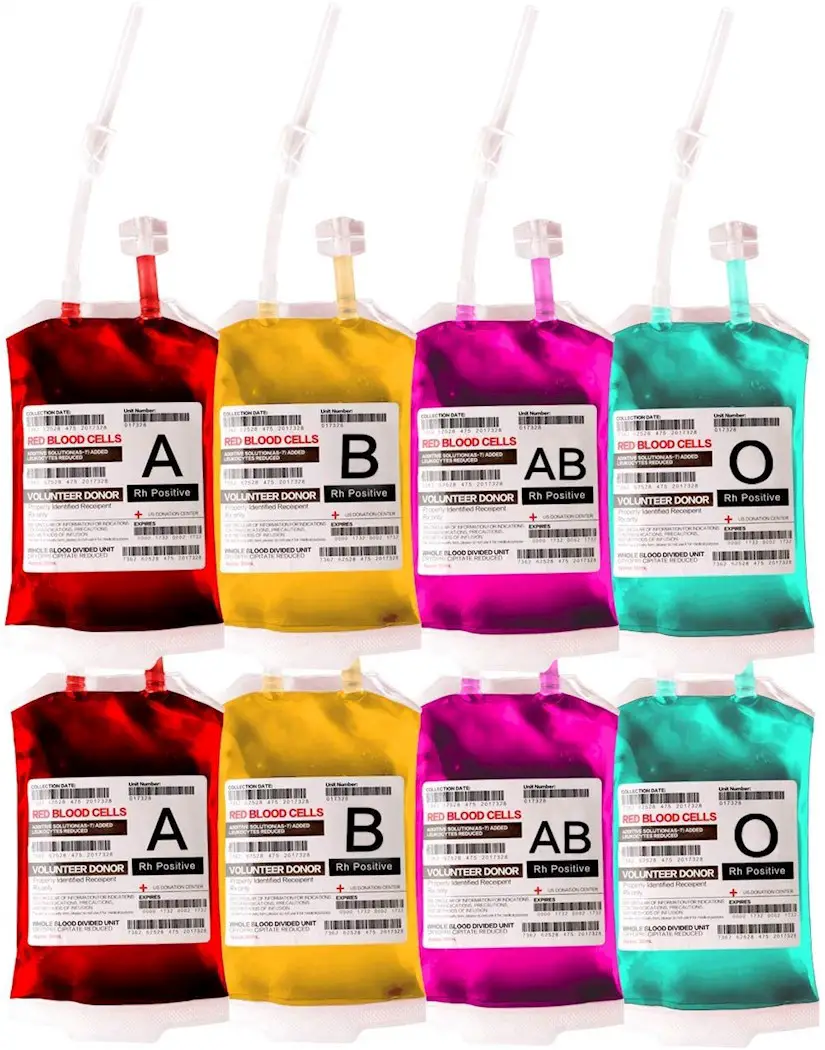 Yes, this is the same board from the scariest horror movies. That is precisely what you need to remember this Halloween for your whole life.
These cute pumpkins are a confirmation that Halloween can be charming. Unless, of course, uninvited guests knock on the house.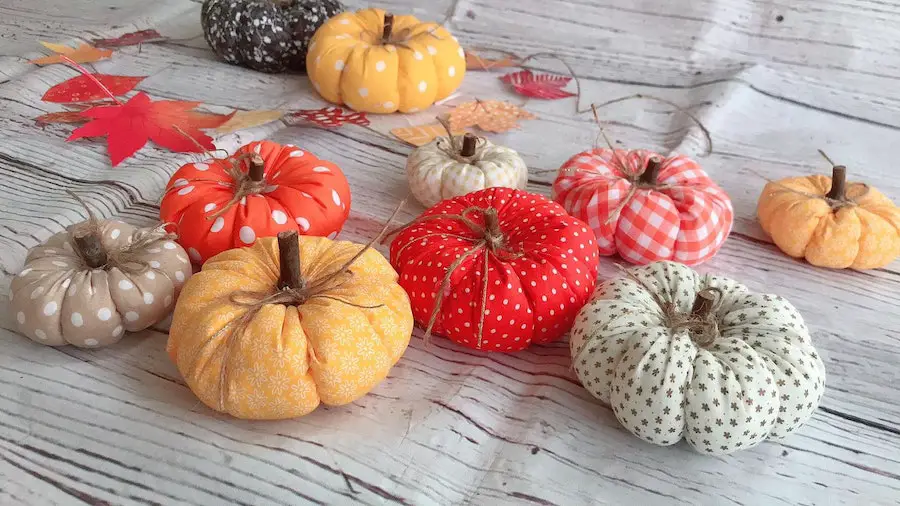 We have perfect gift bags for you. Prank your friends, let them be afraid even to take a look at what's inside.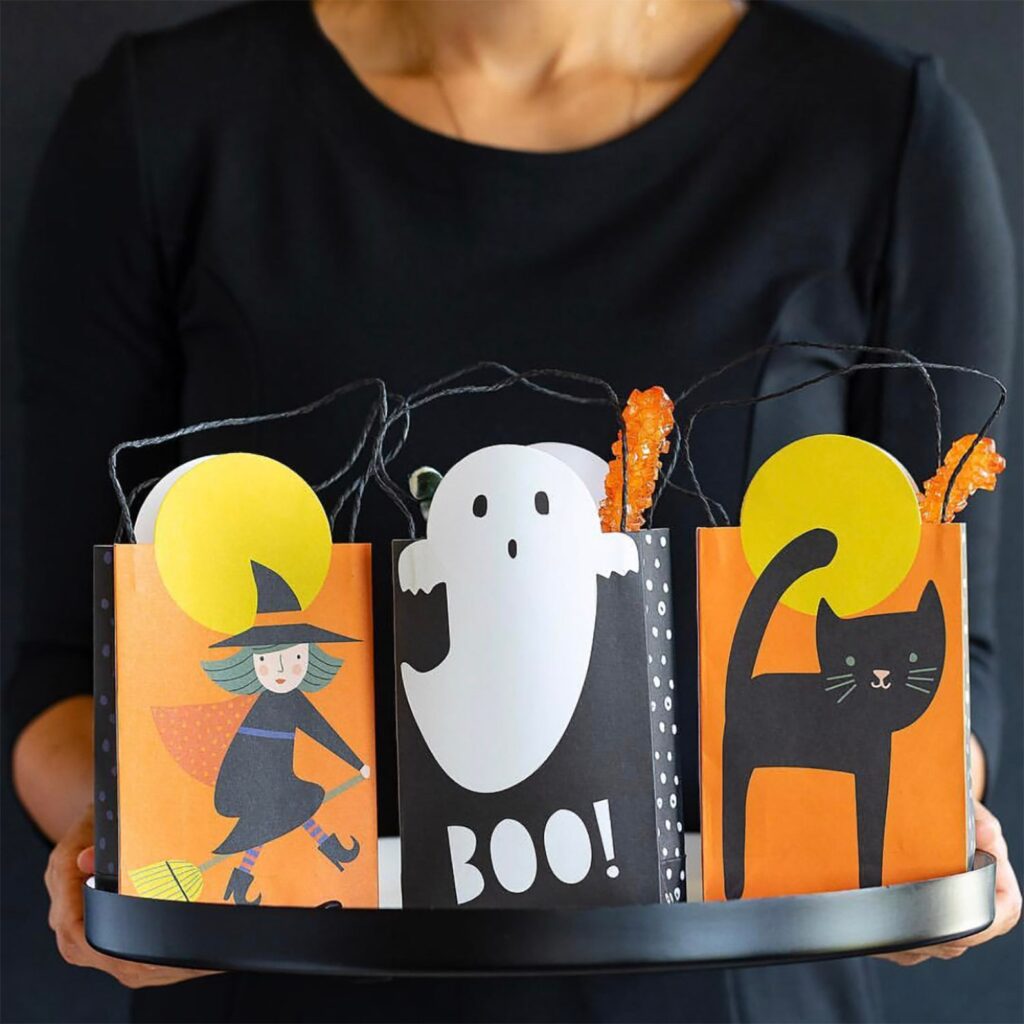 Have you ever dreamed of a voodoo doll? Find your friend's most vulnerable place of the body; it's much more comfortable with this doll.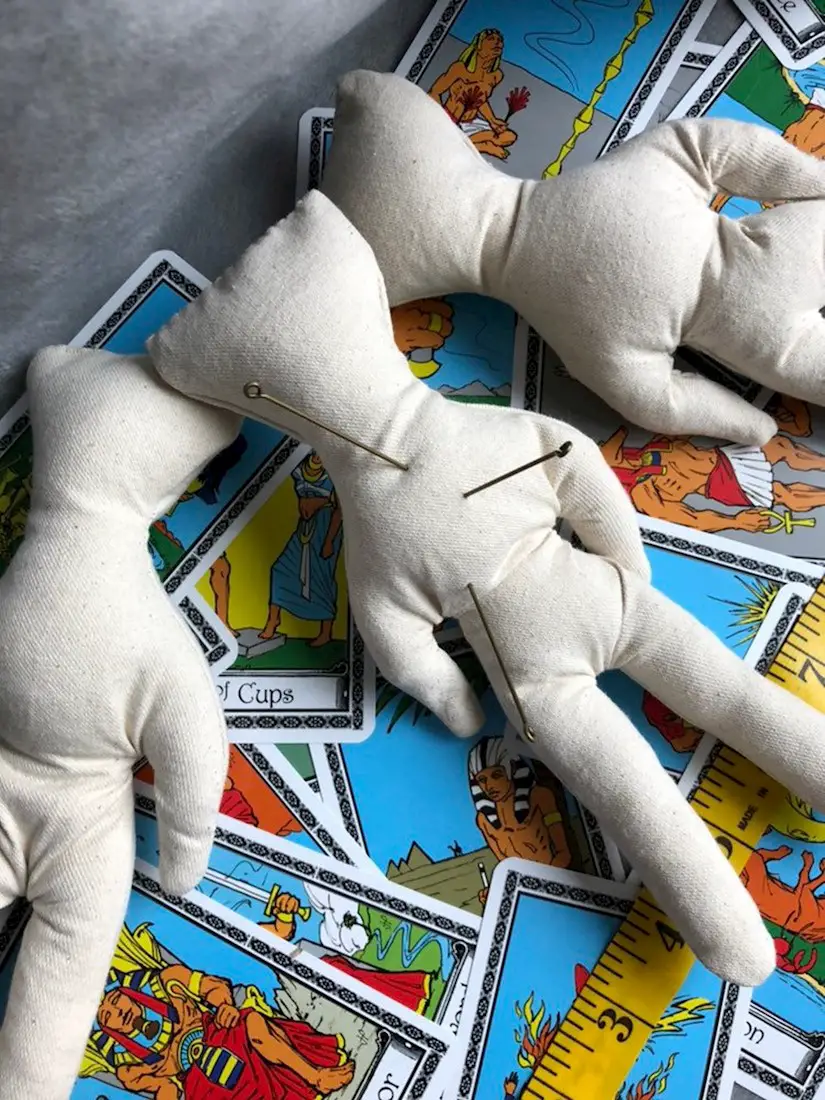 With decorations, everything in the house can remind you of Halloween. Turn the tea party into an exciting occasion with these sugar cube skulls.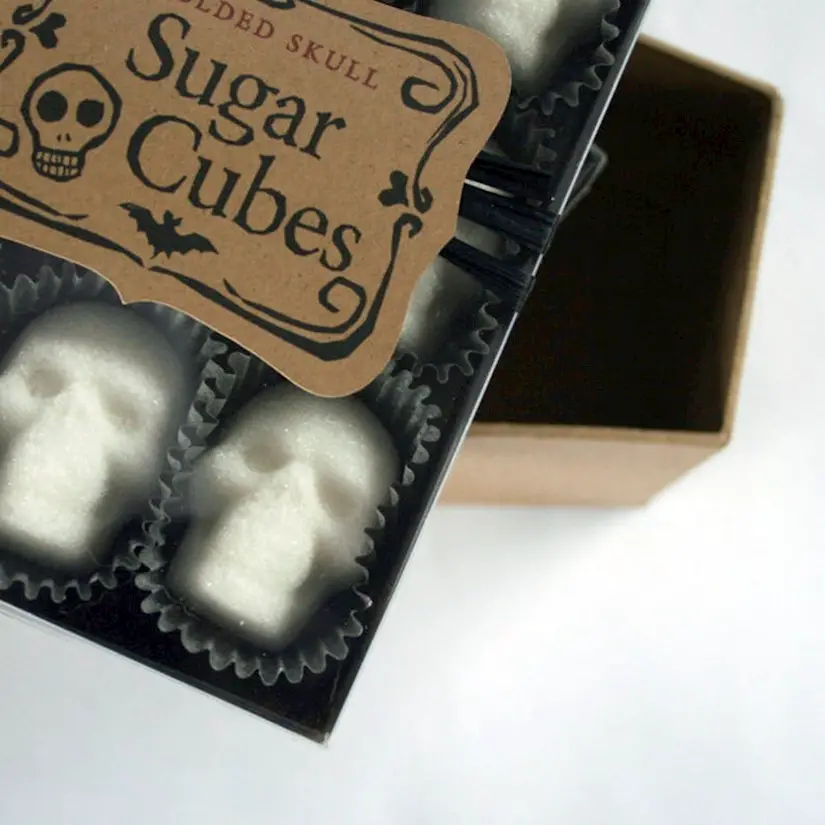 It's time to die! Joke! It's time to bath 😉 This coffin bath is cute and scary at the same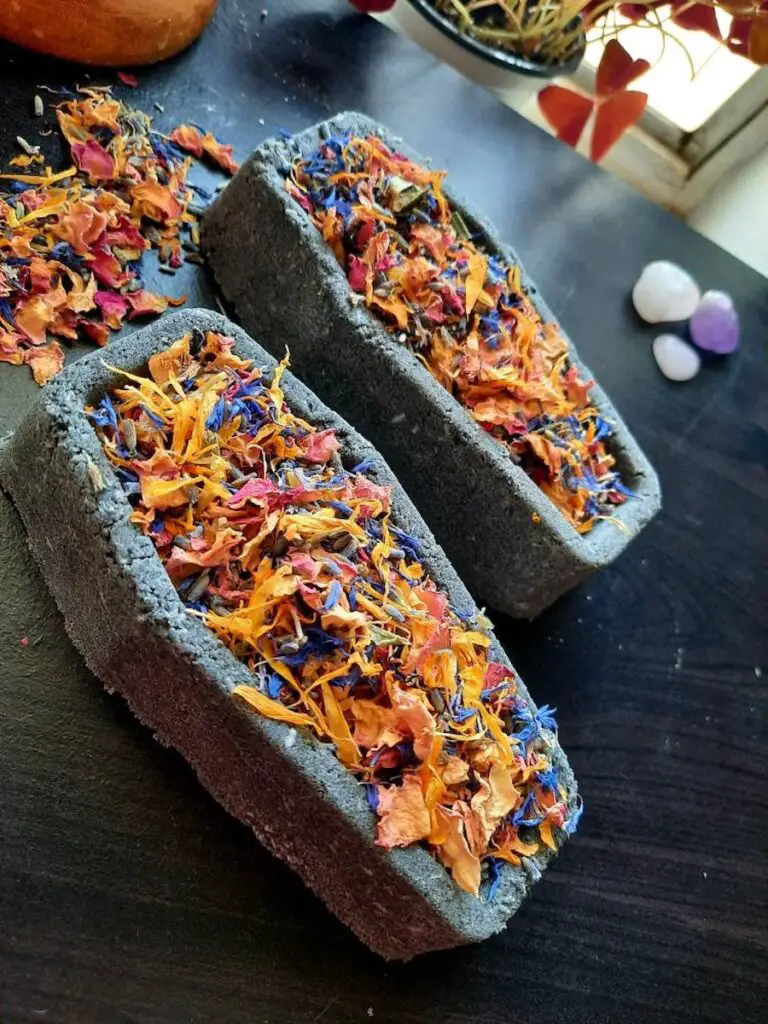 Yes, Halloween postcards can also be made with love. They feature in 3D design that will be a small little something for your friends or co-workers.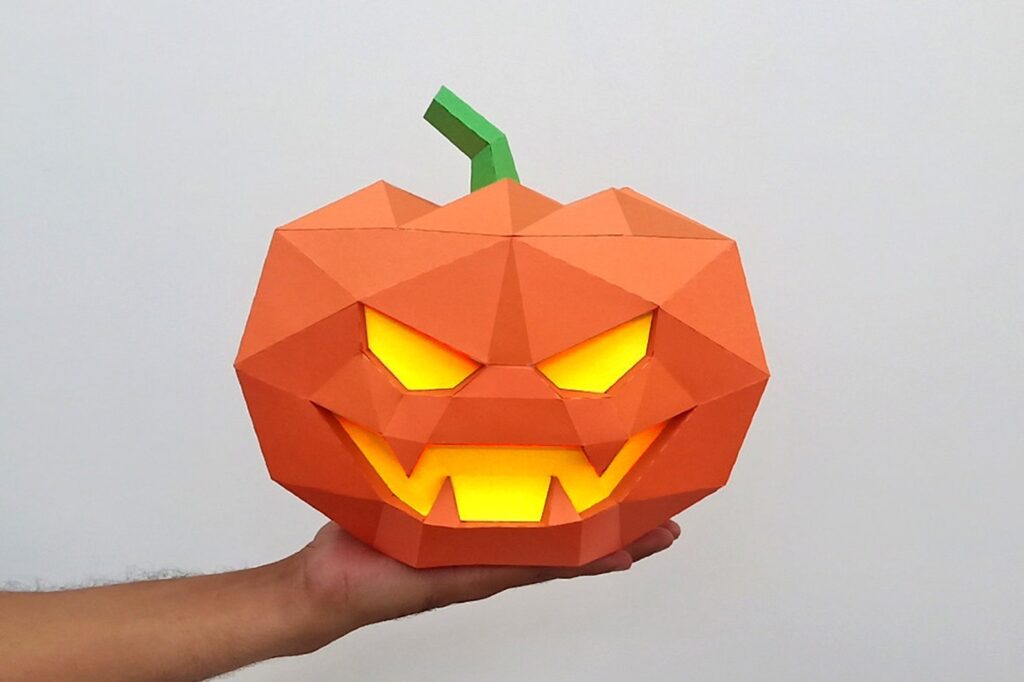 Are you having a sweet tooth? These Halloween skull candies are scary delicious! And sweet.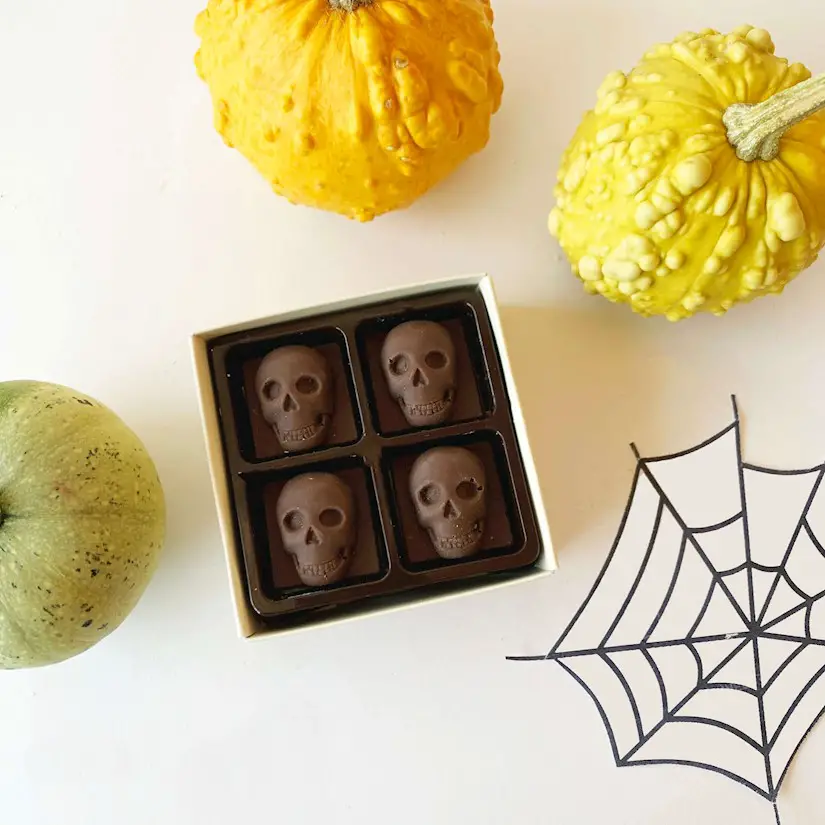 We are sure that real witches cook great! This is the perfect cookbook for spooky potion recipes or just soups. Great gift for witches-housekeepers.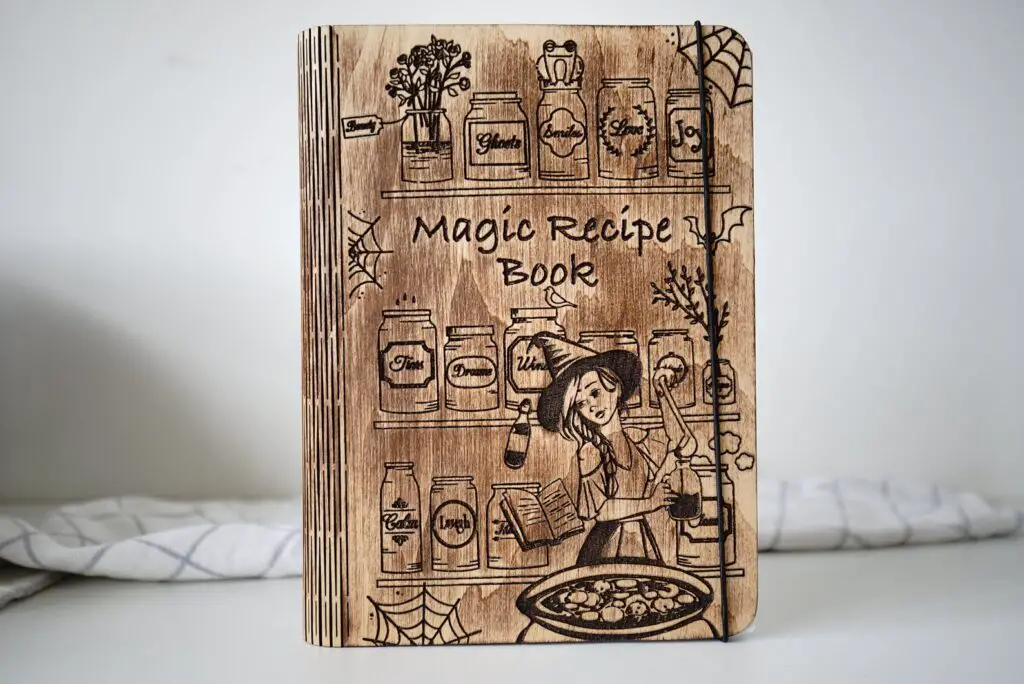 The more pumpkins, the better. They are ready to complement your decor while standing on the windowsill.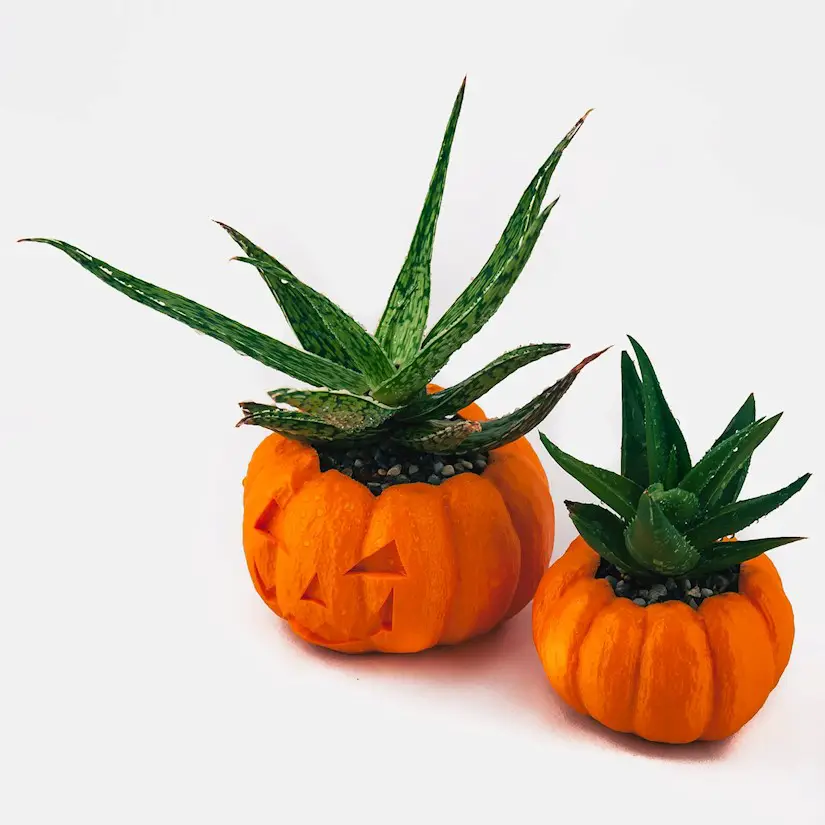 Great vampire gift. Be creative tonight. Boo!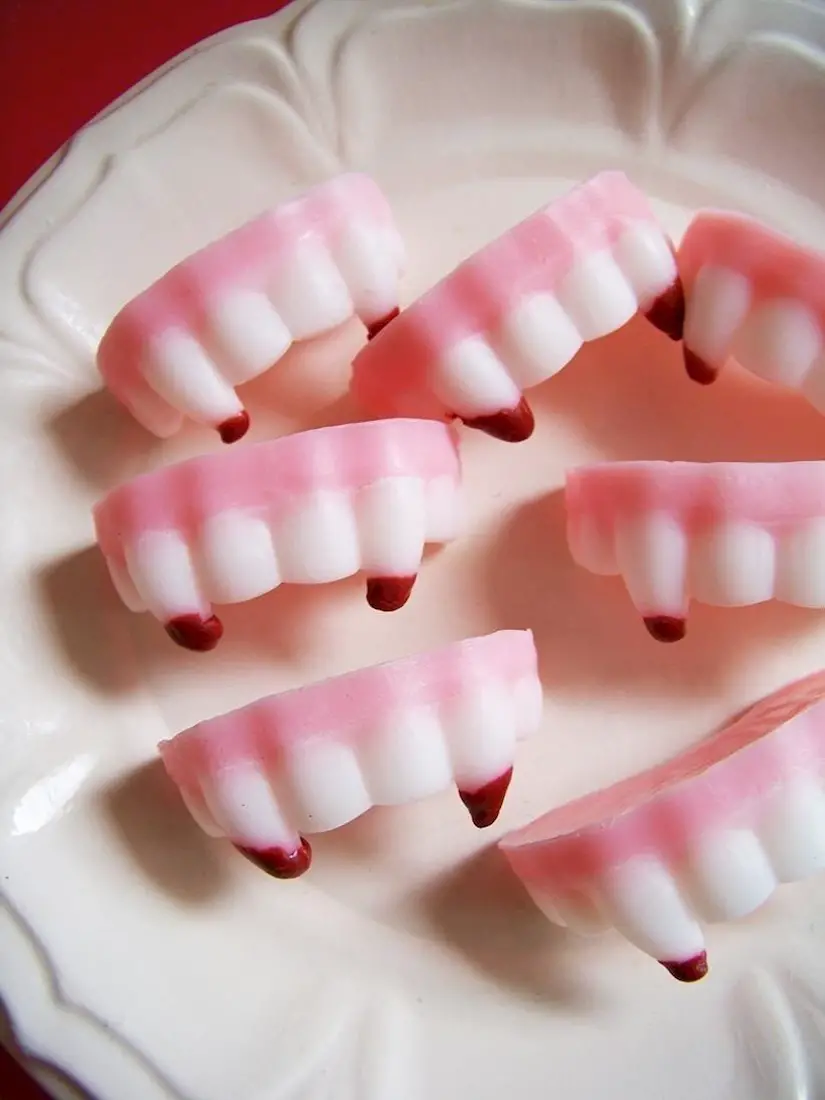 You have every chance of making this Halloween night hotter. What about the jokes with hot sauce? We promise it will be fun!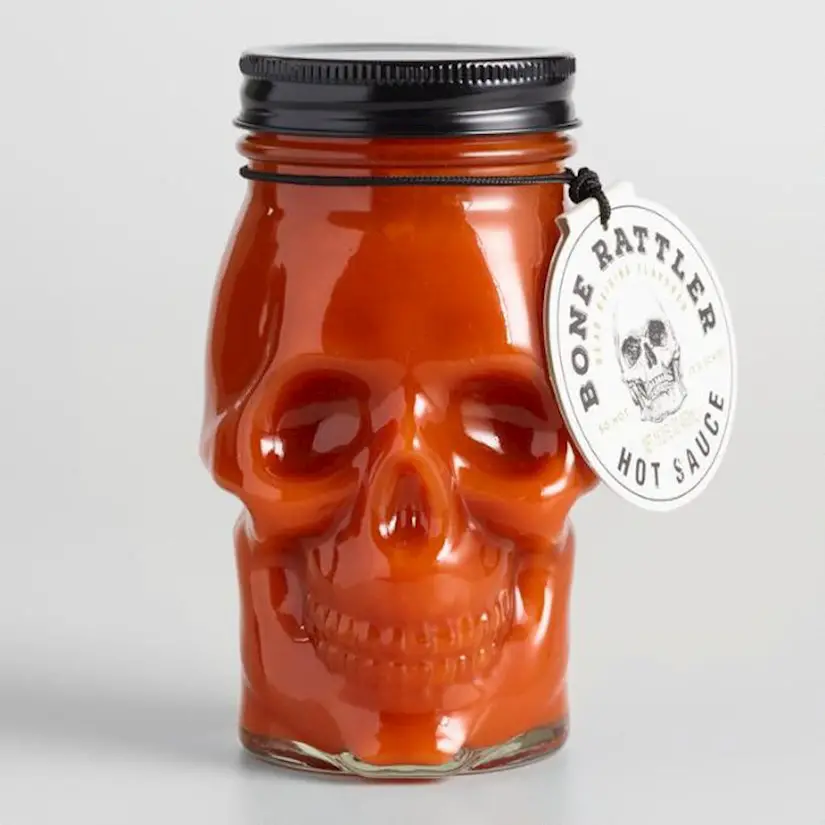 Did someone lose his finger? Maybe someone needs another one, especially if it is so useful and unusual.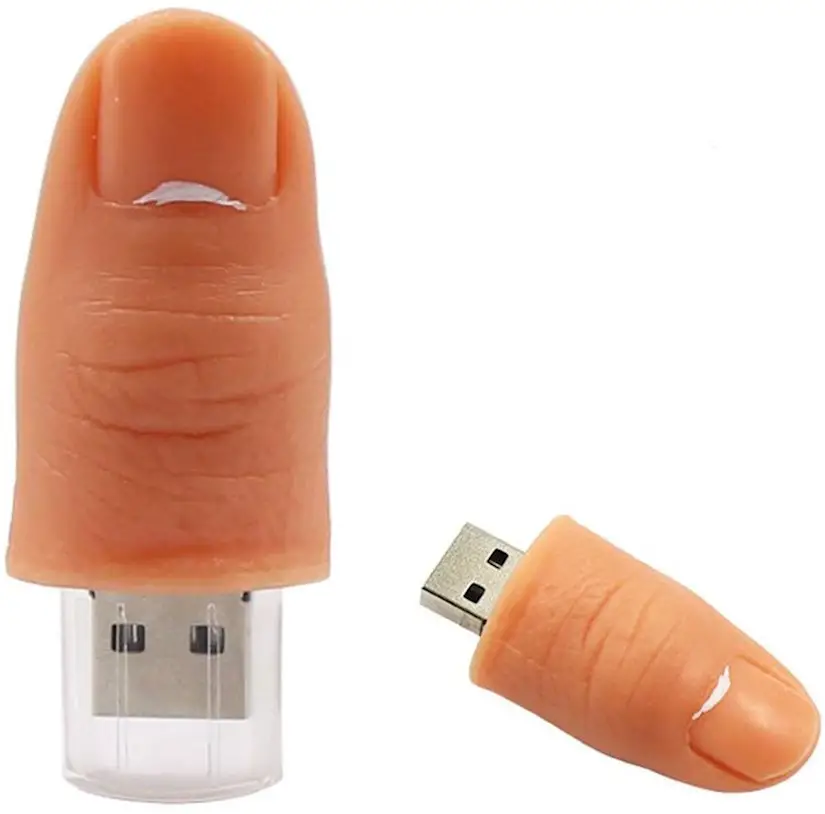 Treat yourself with these gorgeous tasty cookies and don't share them with kids! Trick or treat!
Just look how cool the drink seems in these glasses. Hurry up. Halloween is coming!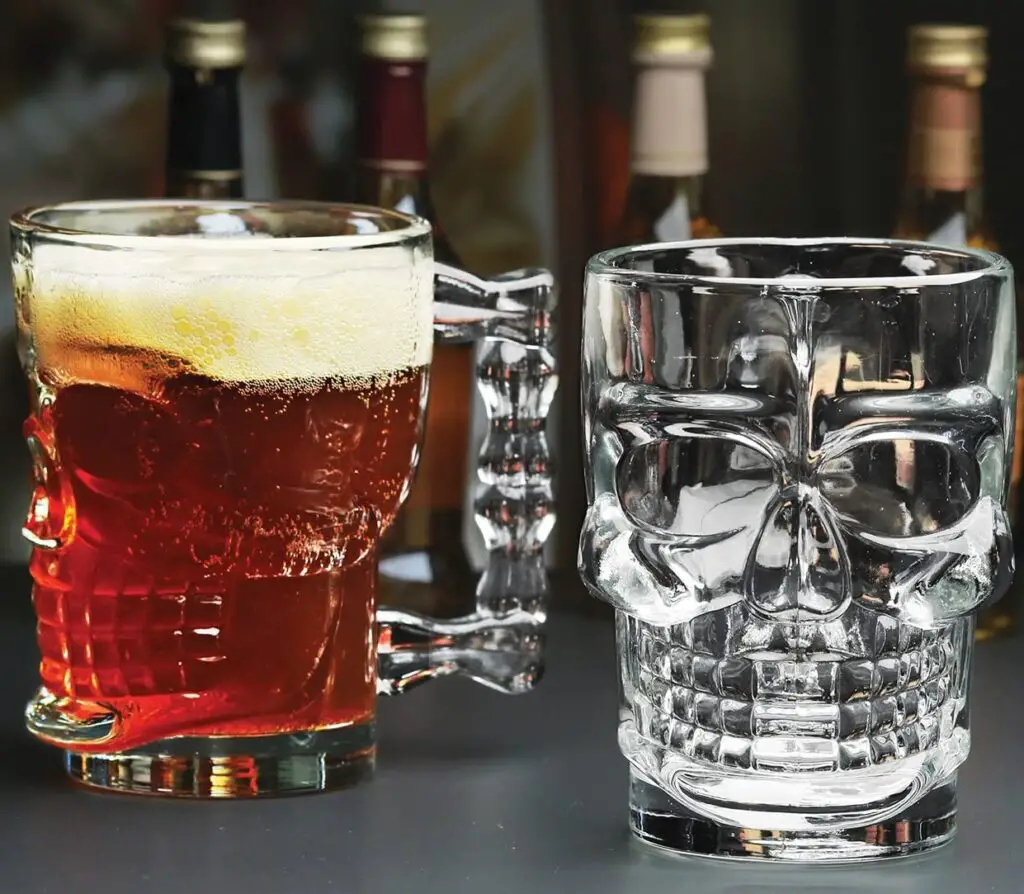 One brain is good; more brains are better. Don't forget to use it on the Halloween night!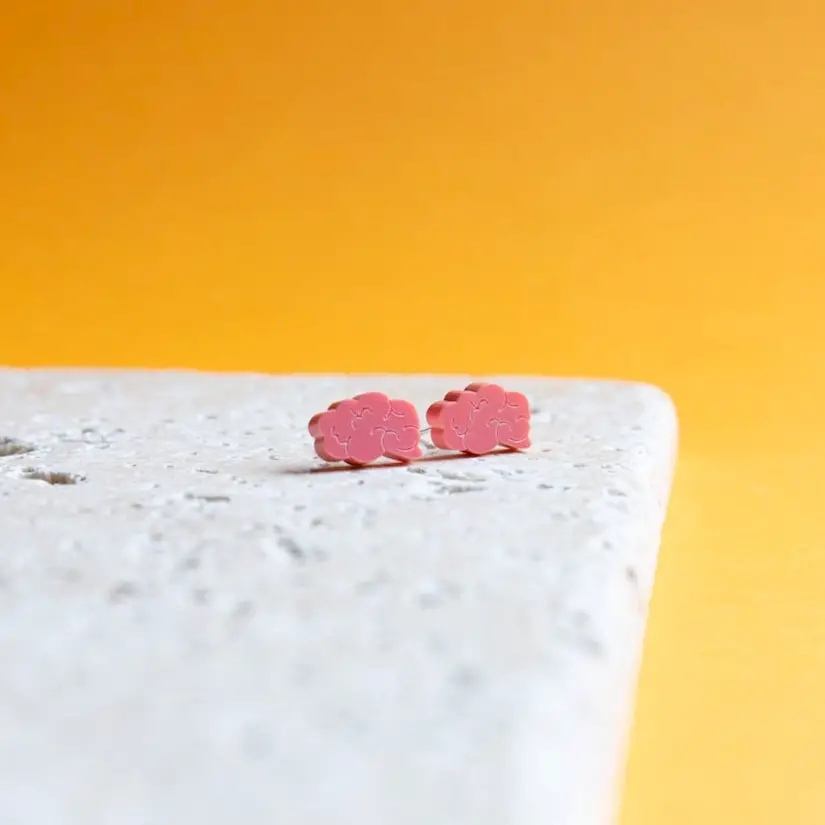 How awful these eyeball candies look, but how delicious they could be. You won't know until you try.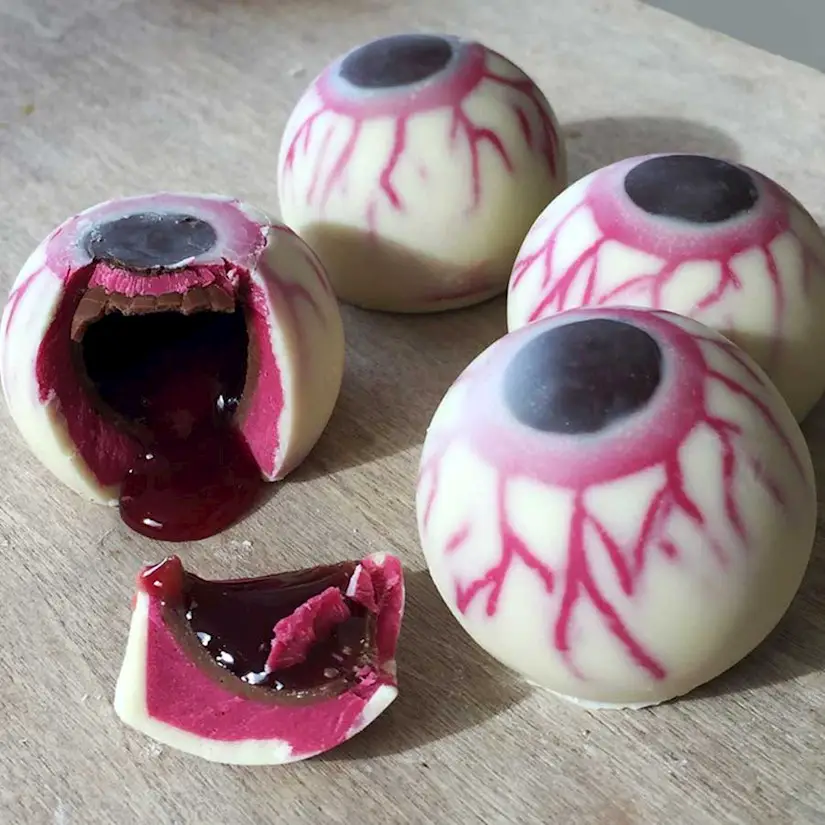 I can't stop thinking about sweets. What about you? If your friends also have a sweet tooth like me, they will be happy to get a tasty present from you this Halloween.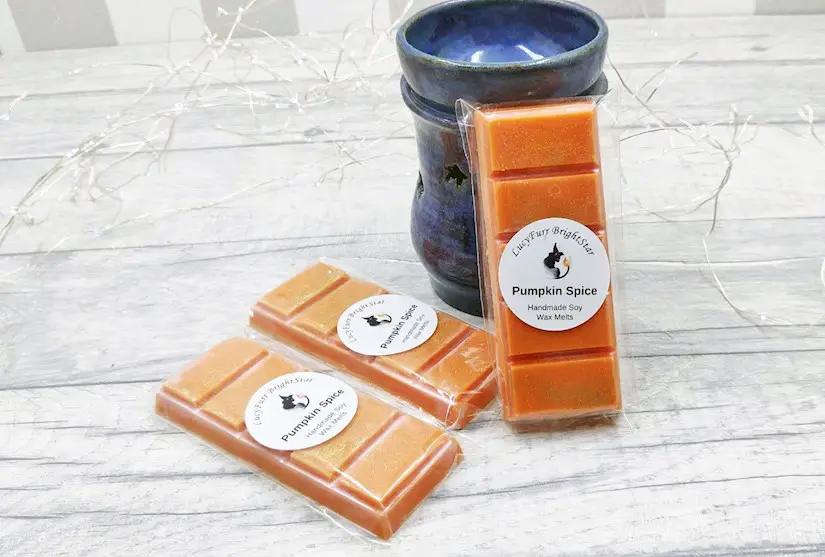 This is an absolutely unique coffin box for your items. Who's Freddy's fan out there? With this box, you can sleep peacefully, unless ….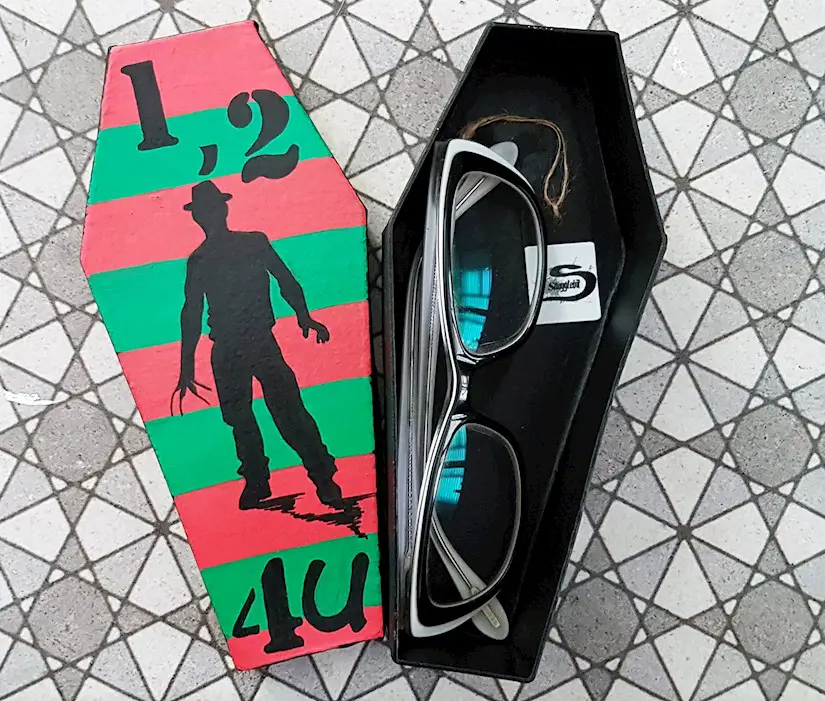 Over to You
I hope you enjoy this list of Halloween gift ideas for adults. What gift is your favorite and why? Share with us in the comment field below.