Digital notebooks are becoming more popular by the day. Writing on a physical notebook and transferring the notes to a computer is very convenient. For this reason, we have researched and identified the 11 best digital notebooks to watch out for in 2021.
There are different types of digital notebooks, from affordable ones that are ideal for kids to premium notebooks for professionals. By the end of this 5-minute read, you'll find the best smart reusable notebooks for your needs. 
What is a Digital Notebook and How Does it Work?
Before we dive deeper into our list, let's take a look at what a digital notebook is and how it works. In a few words, smart notebooks are digital devices that function as traditional paper notebooks. The difference is that digital notebooks allow you to easily transfer your notes or drawings to an electronic device (laptop, tablet, PC or mobile phone).
The Best Smart Notebooks for 2021 
---
Using a digital notebook is very simple. All you need to do is draw or keep notes on your digital notebook with a traditional pen. Then you can scan everything (usually by simply pressing a button), and it will automatically transfer to your device.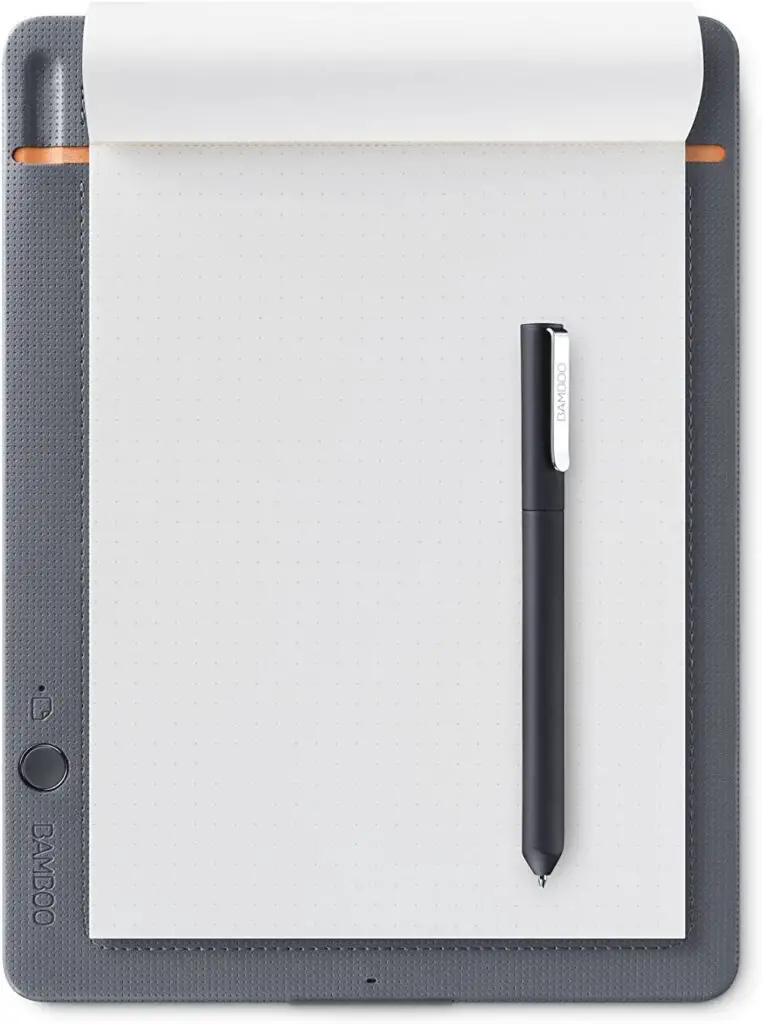 Wacom is by far the most popular brand when it comes to digitizers, drawing pads, and graphics tablets. Likewise, the latest Bamboo Folio is one of the highest quality and most reliable digital notebooks on the market. It comes in two sizes (small and large), and it is very easy to use.
To export your notes and drawings, Bamboo Folio uses an app called Inkspace. You can easily transfer your documents in various formats (JPEG, PNG, PDF, WILL). When it comes to digitizing accuracy, it just doesn't get any better than Folio.
The only downside is the price, as Bamboo Folio is the most expensive digital notebook on our list. Still, if you're a professional, it's definitely worth it.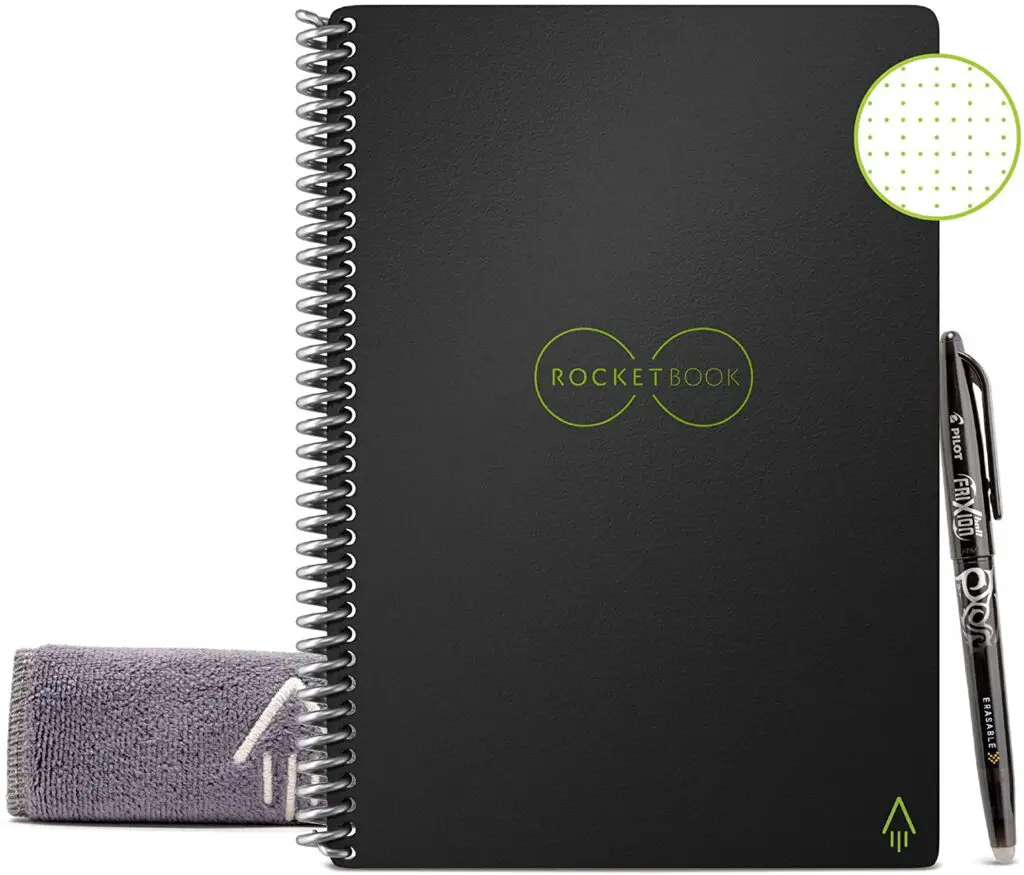 Rocketbook Smart Notebook quickly became one of the most popular notebooks on the market. There are many reasons why the latest Rocketbook Smart has more than 50,000 positive reviews on Amazon. This reusable smart notebook has a fantastic look, 36 pages that you can use endlessly, and a high-end app to transfer your notes instantly.
At a highly affordable price, Rocket Book Smart also includes a Pilot Frixion pen and a microfiber cloth to wipe the pages clean. Finally, the pages have a perfect size (6 x 8.8 inches). In conclusion, Rocketbook is the perfect all-rounder for both amateurs and professionals.
If you are looking for a cheap digital notebook with good quality paper, Leuchtturm1917 is the best choice. Like Rocketbook, this one is available at a very good price and has everything someone could need.
Apart from the high-quality paper, Leuchtturm1917 allows you to easily scan your notes with your smartphone. So even though Leuchtturm1917 doesn't have exceptional scanning quality, it is a wise choice for those who want an excellent drawing experience.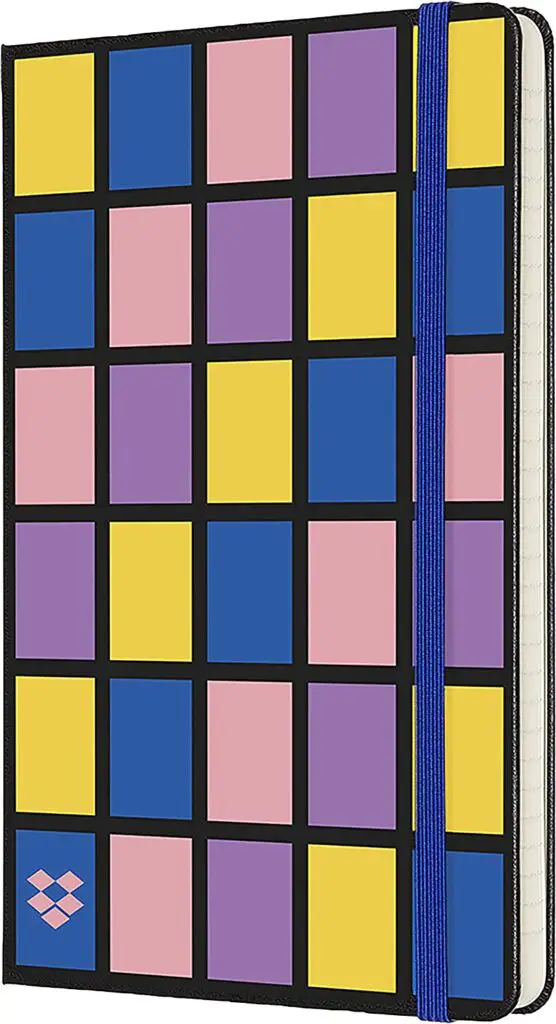 If you're a regular Dropbox user, the latest Moleskine smart notebook is designed just for you. This digital notebook does precisely what its name suggests: It automatically transfers everything you write to Dropbox.
All you have to do is use a smartphone app and draw directly on the highlighted pages (just like Rocketbook notebooks). Finally, with the purchase of this Moleskine notebook, you automatically get a free 3-month subscription to Dropbox Plus.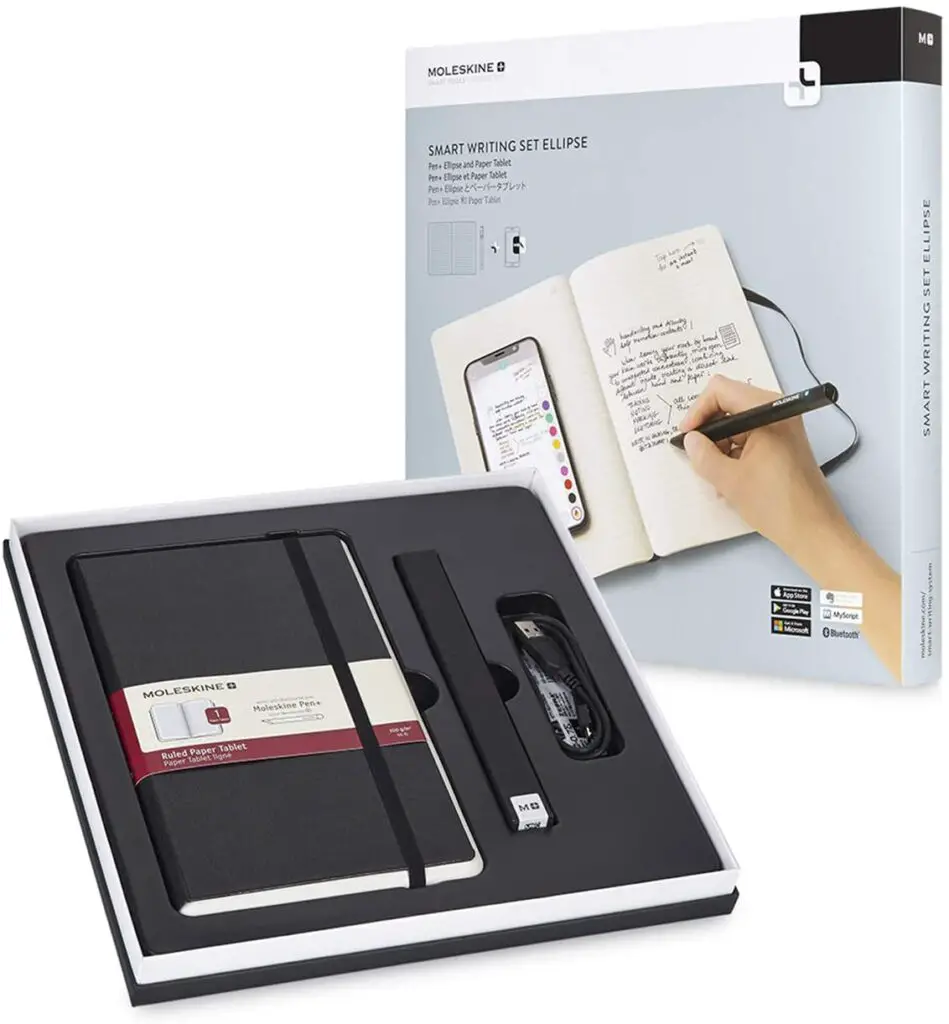 As with our previous recommendation, this Moleskine smart notebook is a smart premium choice. Unlike the Moleskine Dropbox, the latest Pen+Ellipse is a complete writing set. To be more specific, Moleskine has included a camera that records your pen movements and even has a microphone for audio recording.
While Moleskine Pen + isn't one of the most affordable digital notebooks, it's a good choice for professionals (like journalists) who want to take notes with a smart pen that also records audio.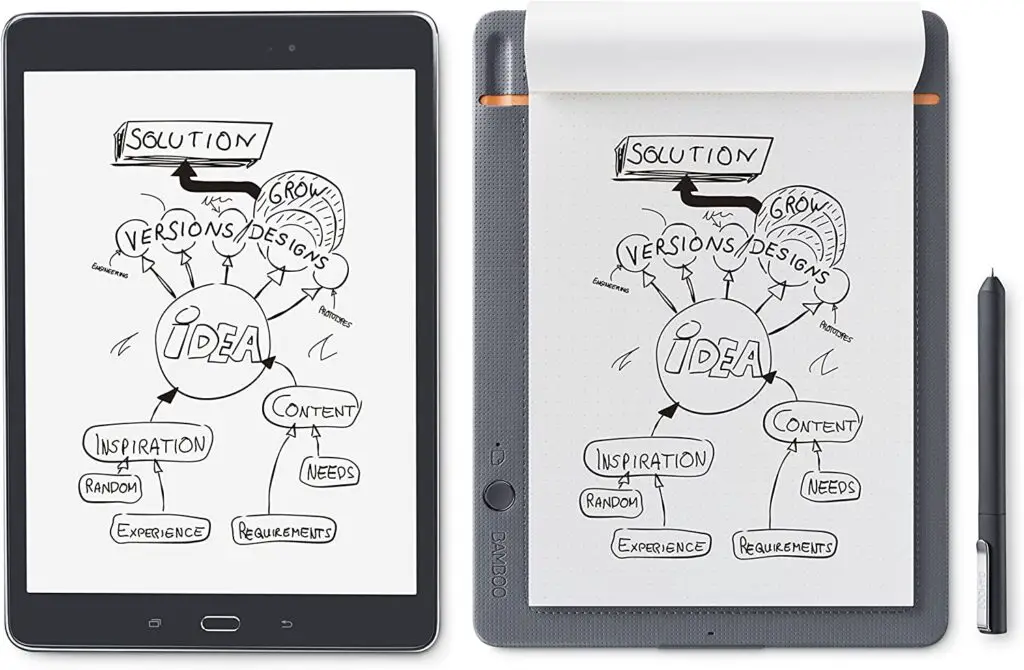 As mentioned earlier, Wacom is the leading brand for digitizers and drawing tablets. So if you like the unique features of Bamboo Folio but don't want to spend a huge sum, Bamboo Slate is the device for you.
The Bamboo Slate is a top choice for illustrators and artists as it allows you to use any type of paper. All you have to do is place it in front of the tablet, and the device will automatically record what you write or draw. Then, like the Folio, the Slate uses Wacom's Inkspace app to digitize your documents.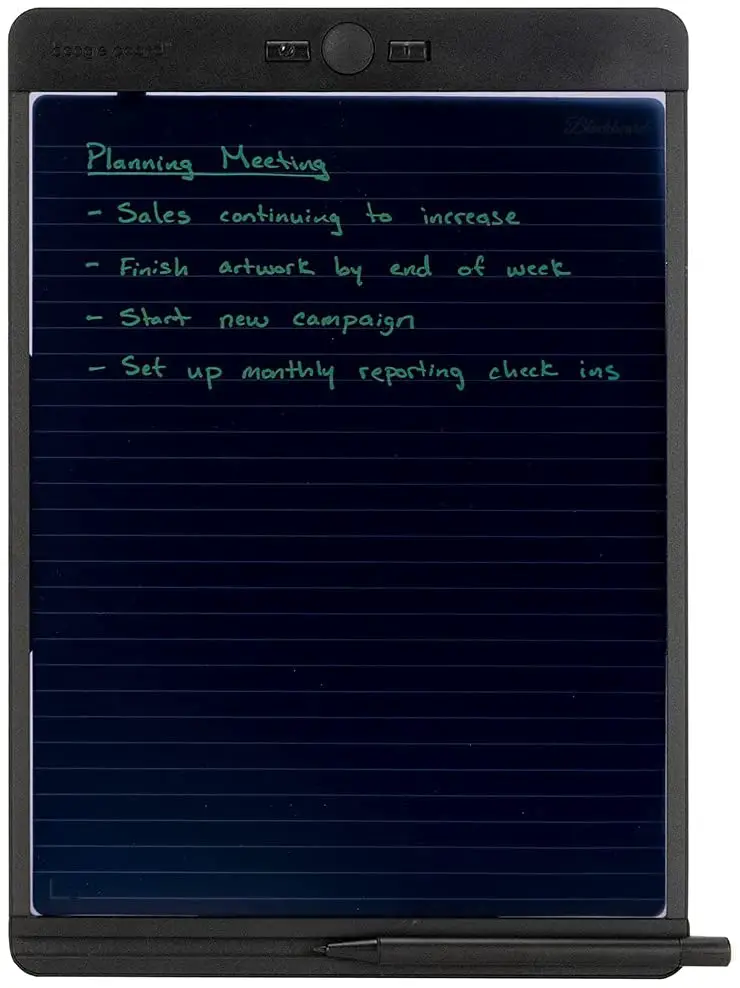 Boogie Board is one of the most popular LCD writing tablets on the market. This is an ideal device for kids, students, and teachers. The main difference from our previous recommendations is that Boogie Board allows you to write or draw on an LCD screen.
Furthermore, this screen can be easily shared via Bluetooth or Evernote. For this reason, this is a brilliant choice for teaching.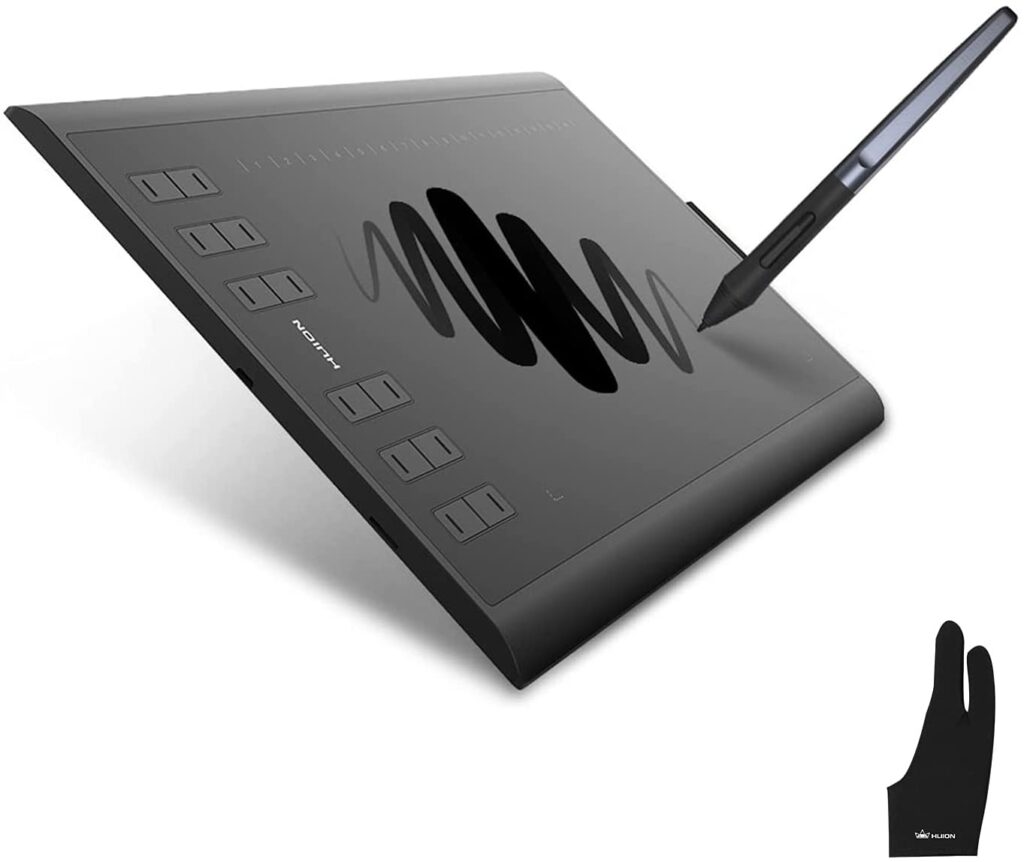 Like Wacom, Huion is a leading brand of drawing tablets. The latest 1060 Plus is a different kind of digitizer. Namely, this device needs to be connected to a computer.
The tablet works as a drawing gun and automatically detects the pen's movements, and transfers everything to your computer. For this reason, this is an amazing choice for artists. On the other hand, the Huion 1060 is not that flexible as it cannot be used as a regular notebook.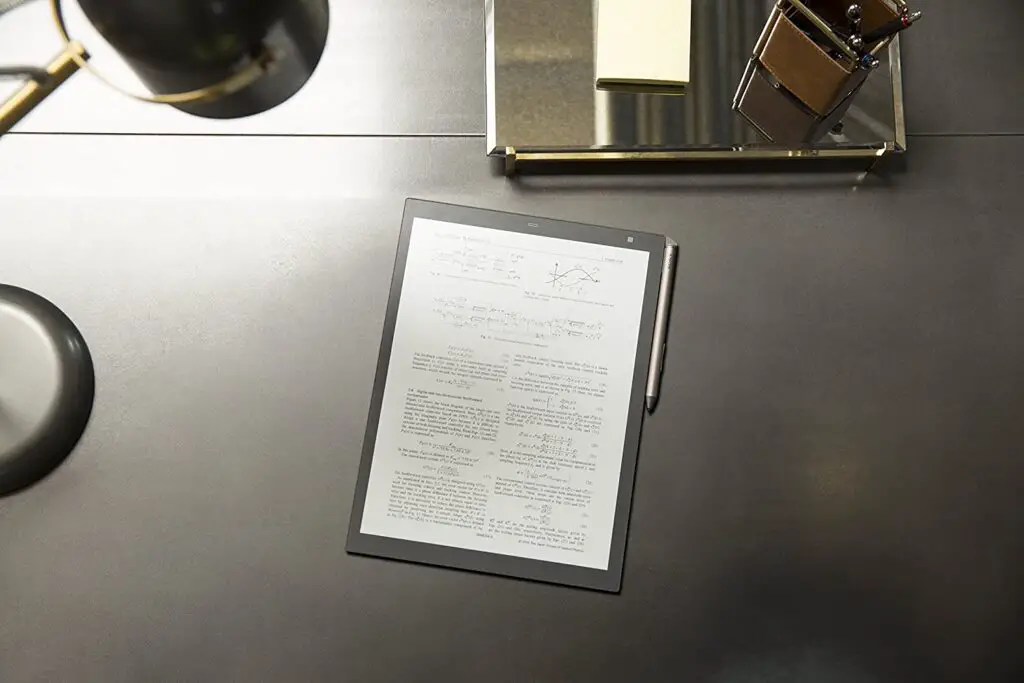 If you're looking for the ultimate business tool, the Sony DPT -RP Digital Notebook is just that. Like all Sony products, this digital notebook is high quality and reliable.
Likewise, it is a brilliant yet expensive alternative to Bamboo Slate or Rocketbook smart.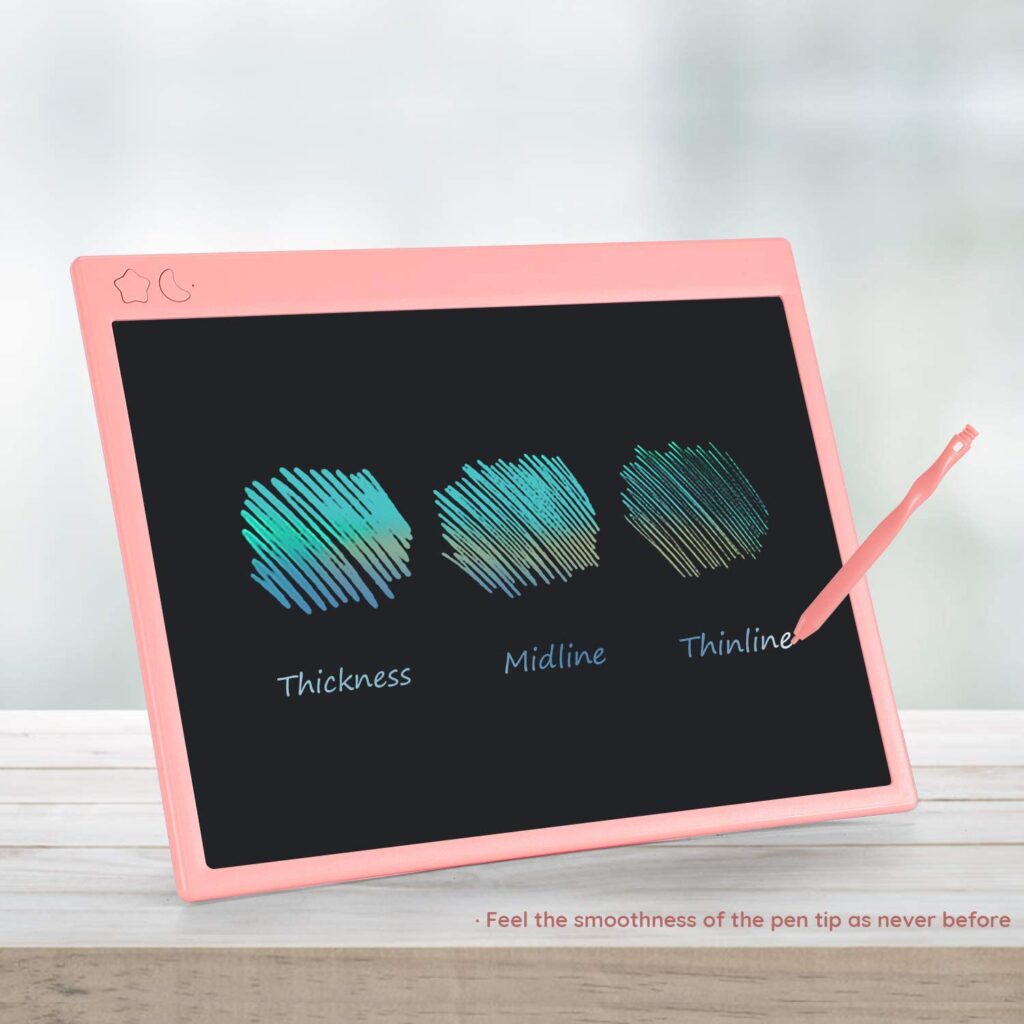 If you want an LCD board for your kids and a bigger surface for them to get creative on, Rocsmac 16 is the best device for you. It has an enormous 16 inches canvas and comes at a very reasonable price.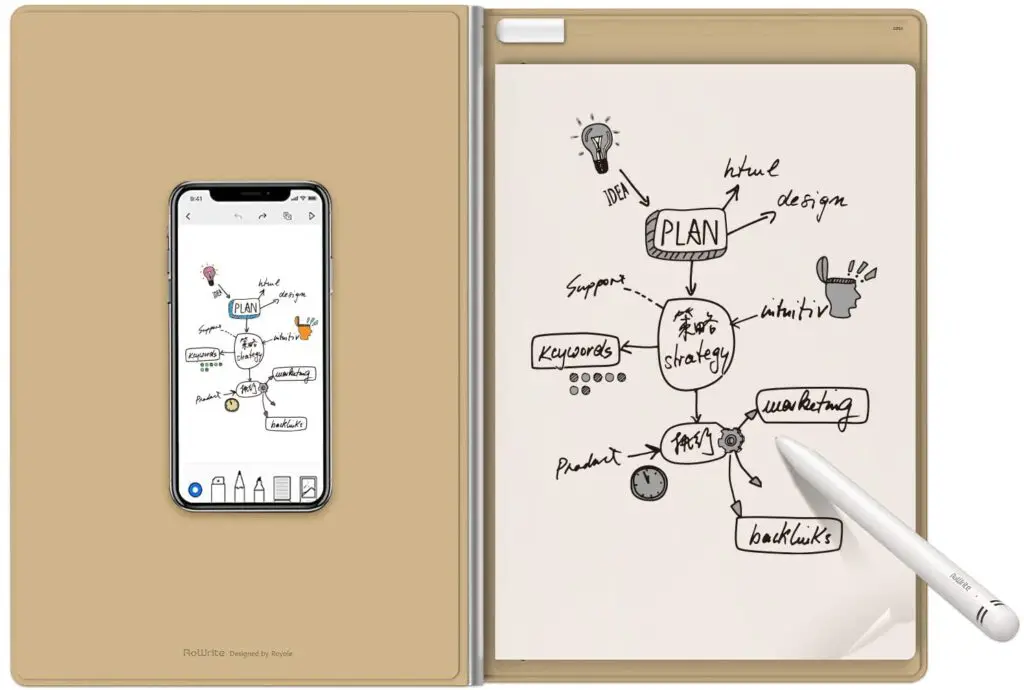 With many positive reviews and one of the best apps on the market, Royole RoWrite 2 is one of the best smart writing notebooks.
It functions similarly to the Rocketbook notebooks as it allows you to digitally capture and convert your handwritten notes or drawings.
The Bottom Line
It becomes clear that choosing the right digital notebook can be a challenge. However, if you know what your needs are, it becomes easier. For example, Bamboo Slate is an excellent choice for artists. 
In our opinion, the Rocketbook Core Smart is the perfect all-rounder. No matter which one you choose, digital notebooks are very useful and are here to stay.