The military is every country's last line of defense be it air-force or the navy, it's the strength and might of a country that needs to fear by outside forces and loved by the citizen. All military force needs to communicate this subconsciously in its writing using vintage fonts
Writing has been in existing since 3000BC; providing humanity with a means of expressing their style, feelings, and thought throughout generations.
History has shown us that writing has been an integral part of the military, the Egyptians were the first to use a form of fonts associated with writing called hieroglyphics, which is now a popularly known font (Hieroglyphics). This form of writing was used by the Egyptians to record battle victory and history
Now modern-day fonts are being used by all facets of military branches: (The Army, Air Force, Navy, Marine Corps) for uniqueness, design, and strength.

If you are looking to browse through some cool-looking vintage military fonts to make your project look commando-ish, check out some of our popular vintage collection.
Premium Military Fonts
---
Aviator is a font stencil use within the military, especially the air force, it is inspired by the 1950s Art Deco era of design. It's simple, yet stylish. Modern and vintage. With a nice mixture of personality and geometry with a range of applications.
Aviator is a sans-serif all-caps font that features A-Z uppercase letters, 0-9 numbers, commonly found symbols/punctuation and a range of Western European accented letters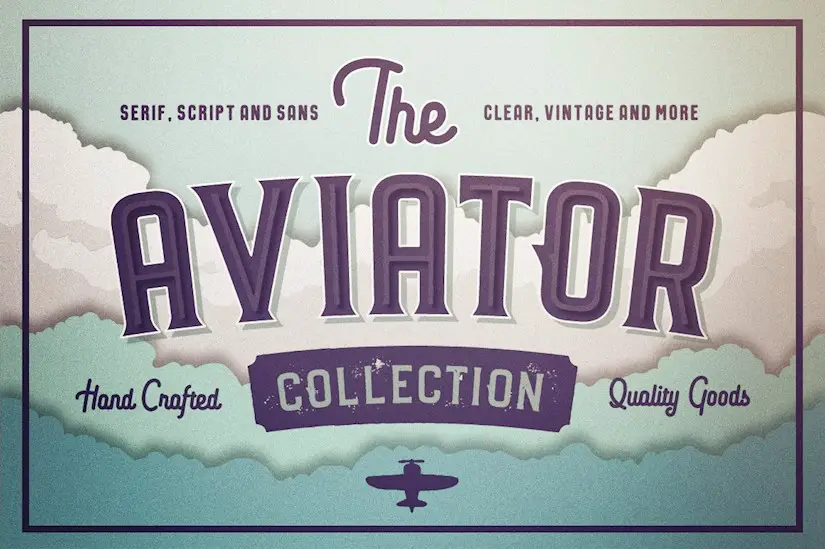 Sergeant – Hand Drawn Stencil Font is a classic inspired Stencil that looks very beautiful and handcrafted. It is excellent for designing hand drawn logo and branding. The font is available in TFT format, has 26 letters (A-Z) and 10 numbers (0-9)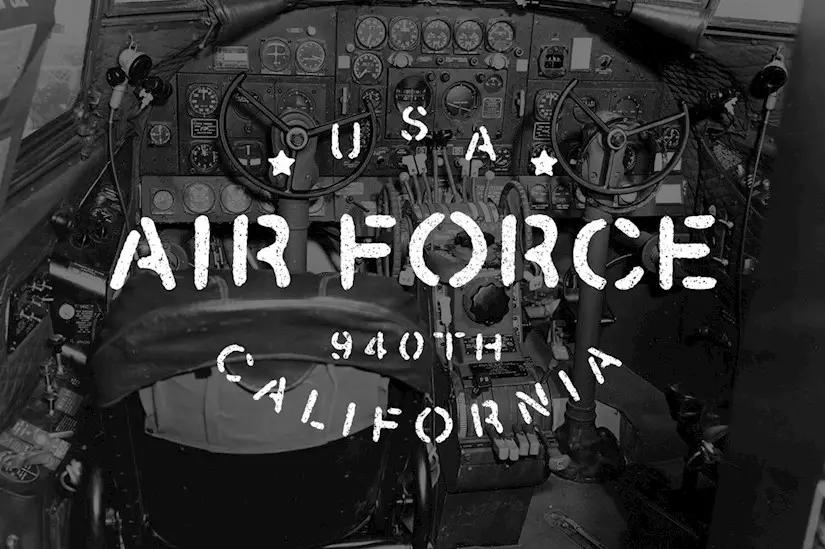 Doddy Boldy Typeface is a sans serif style font that is mostly designed in capital letters, having thick curves and features shaping the letters. Doddy Boldy Font s mostly applied  on metal material such as: (ship name, car name, army plane, etc), vintage poster, signage, advertisement film title, embroidery, etc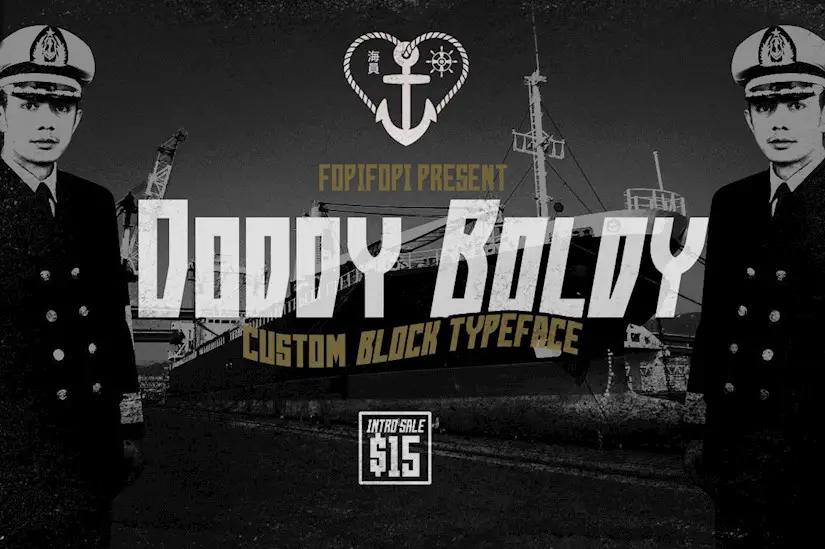 U.S. Navy Script is a brand new hand-written inspired sans serif fonts for American Navy and WWII. If you want to apply a mid 20th century style to your project, this font is for you.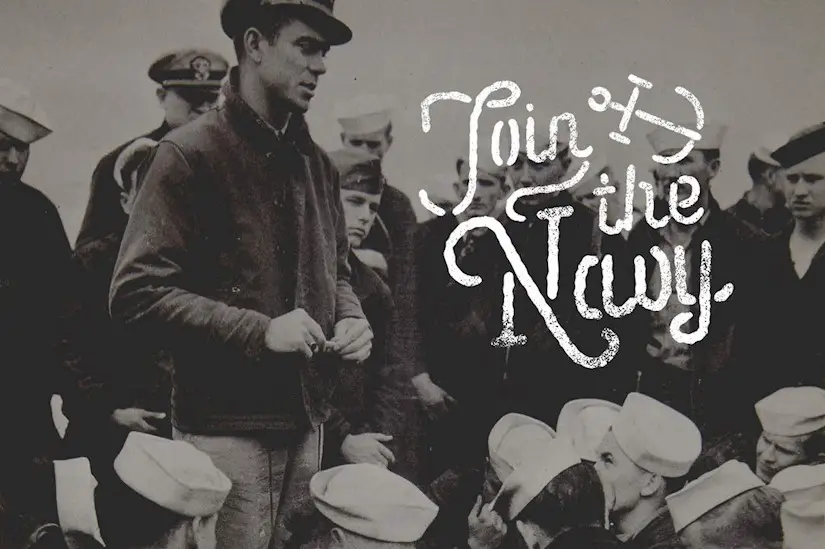 Surplus Pro was inspired by the classic vintage military stencil. This can be a typeface that might be a solid base for any military-inspired project.
It also has:
OTF file format
Numerals and upper case font
Two styles (rough and regular)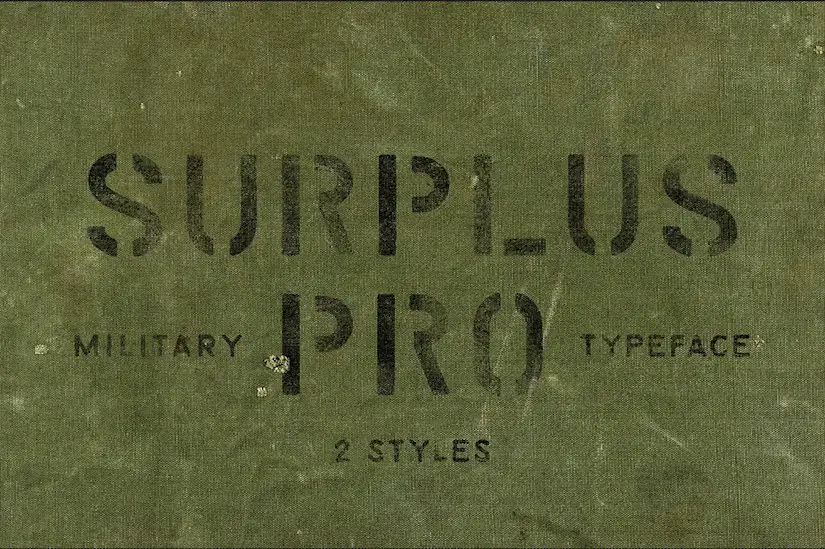 Wooden Atelier is a new vintage typeface, hand drawn by Justin Greene, from Greenhouse Supply Co.
Good for Badges, Cards, Posters, Fashion, basically everything else that's related to design. It gives you a feeling of vintage branding & beautiful hand drawn design.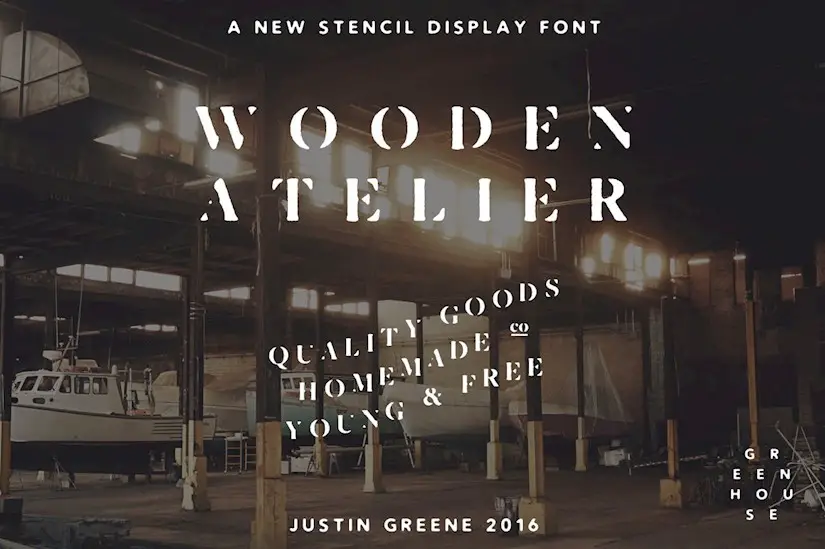 Every bold font may have its own story to tell, liberator looks like a font from a dated time when our ancestors fought for the freedom we enjoy today. The font is designed by the well-known typeface designer Ryan Clark
Liberator Font has a single regular style along with special characters, full letters and numbers. You can use the font for many designing purposes like logo making, poster ads, banners ads, official business cards, brochure designs, books covers, and many others as well.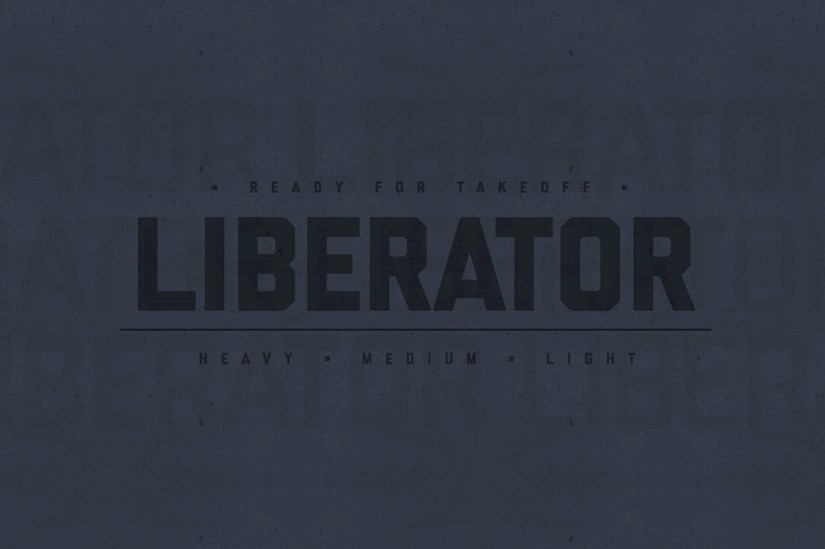 Military fonts are something every graphic designer,web designer, software developer or digital artist will use at some point of their career. There is a surprising variety of applications for military fonts, including classical military stencil fonts and futuristic dystopian fonts in CALL OF DUTY game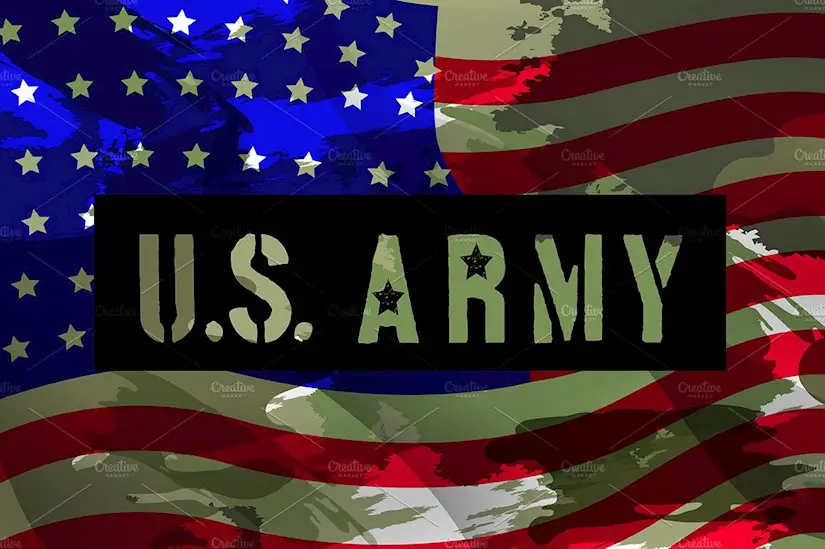 Revanche could easily be mispelled for REVENGE, though they both inherently mean taking back what is yours. REVANCHE 35% has a spooky  stencil font look .that  is based on old walls stencils and it has a sharp  subliminal military look to it. REVANCHE comes in two different styles with four different variation of uppercase, giving your project a unique typeface. The font also has an X version, full of blood stains, images, markings that, once incorporated into the font, make it awesomely spooky!!!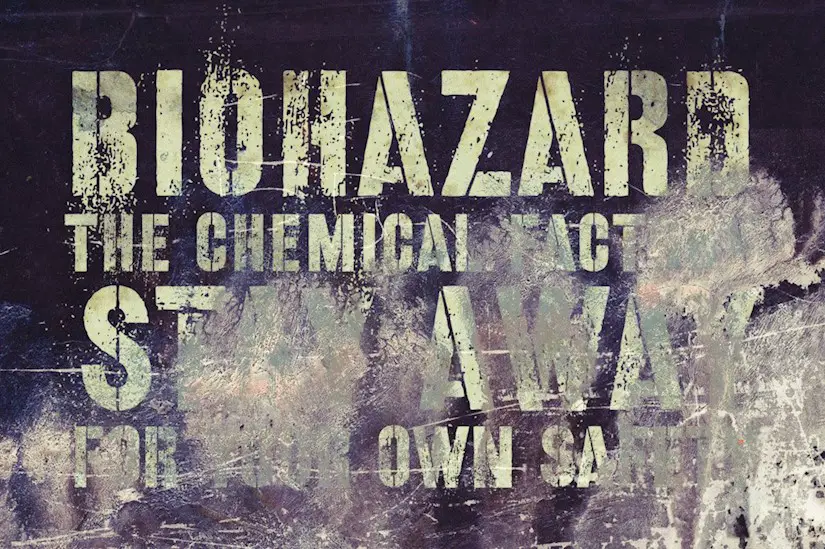 Bootcamp is an all upper case sans serif font influenced by the military style lettering of World War 1 era, intuitively combined with a Morse code rough style font, it comes standard in two files format: .OTF format and .TTF format. Bootcamp – Bold comes has a total of 197 character and some international characters, while Bootcamp – Morsecode has 79 characters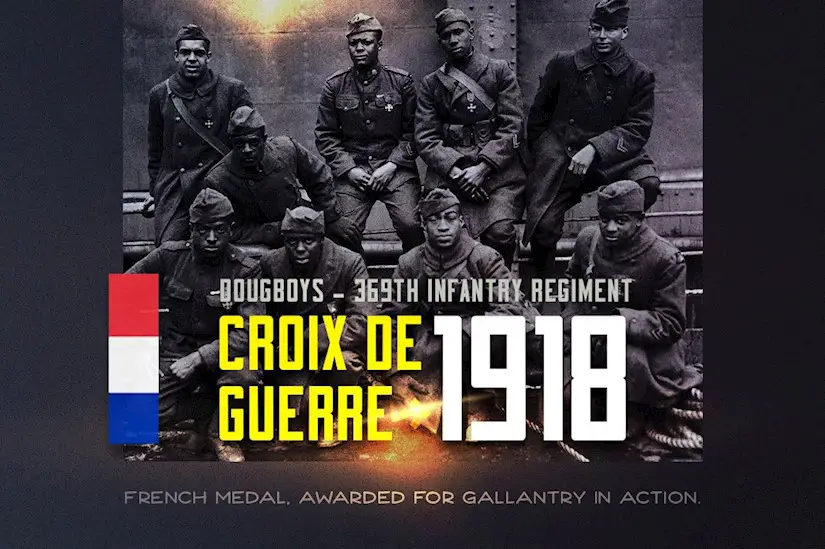 Sputnik is a font that has a Russian origin and a combination of Latin and Cyrillic. The font was produced by sputnik news media company to capture the brand's bold and authoritative message, but in a friendly and welcoming way. The font is generally used for news headline as well as vintage propaganda poster.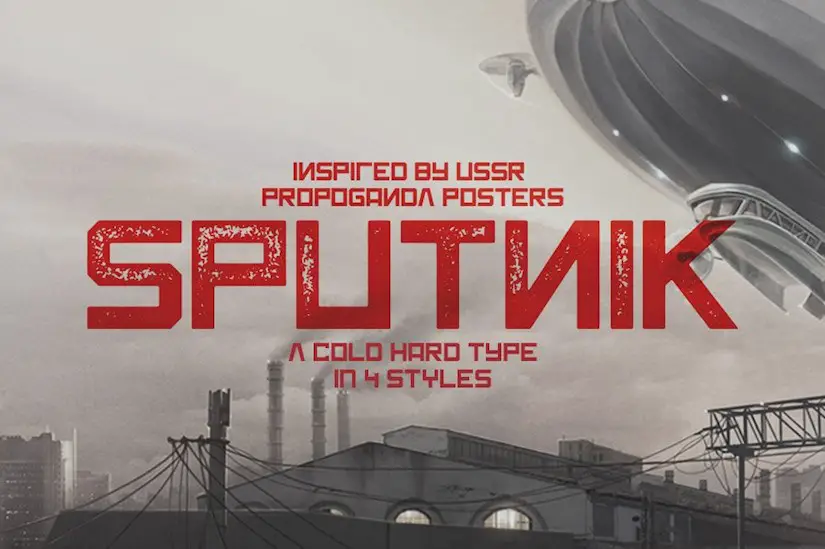 The First division is an elegant  vintage font that has a WWII theme incorporated in it, the font will remind readers of those classic military fonts used in the names of United States Airplanes. It can be used for Headers, branding, Logos, Advertisement, Apparel Design, Labels, Posters, book covers, Etc.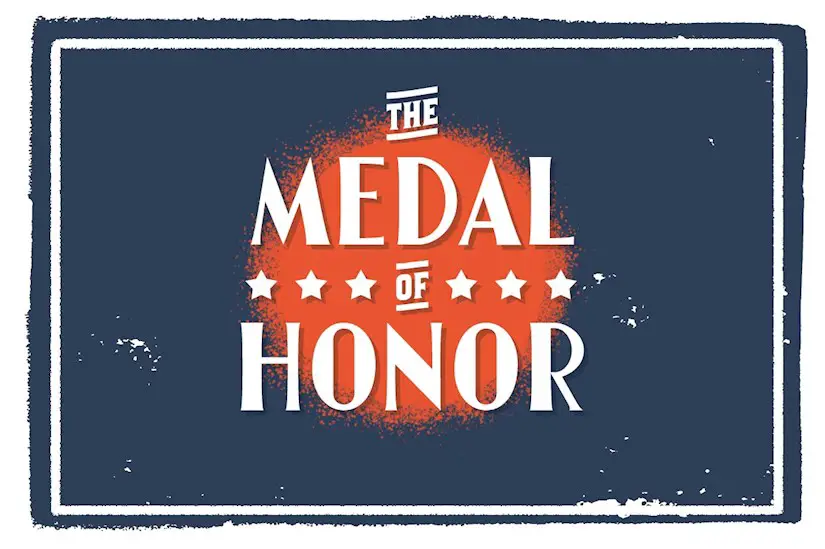 Cast iron family font is designed by Jeremy Vessey, just like the name entails, the font has a slightly thick bold, tough industrial design. The cast iron family font comes in 12 font packs and its excellent for vintage logo, design, branding, signage, etc.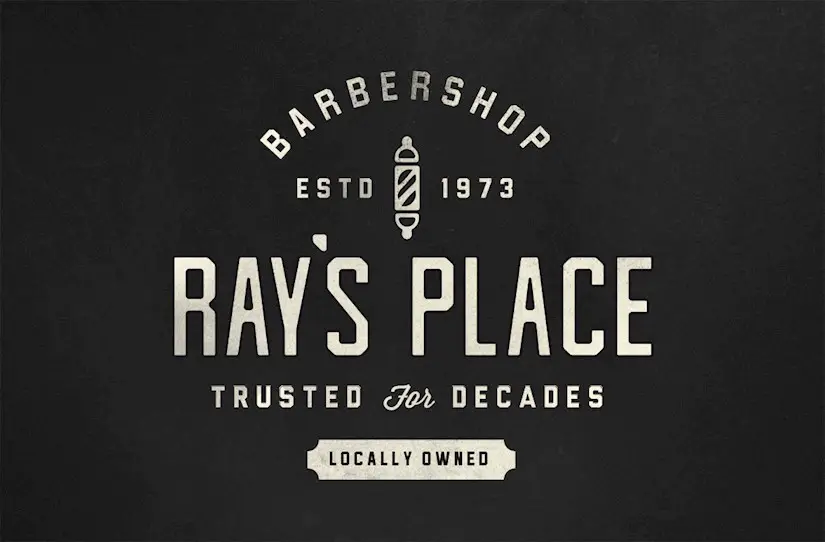 If you are looking for a fun, crazy and entertaining fonts for your project, then This hand-made, cut-letter stencil font with its industrial vibe should be your top choice.
The font is designed by Simon Stratford, mind the gap font was borne out of the stress and dissatisfaction of taking public trains in London. The designer choose to vent his dissatisfaction by spraying font cutout with a can of real spray paint, which gives it an industrial grungy look and feel. Perfect for headlines, T-shirts, and much more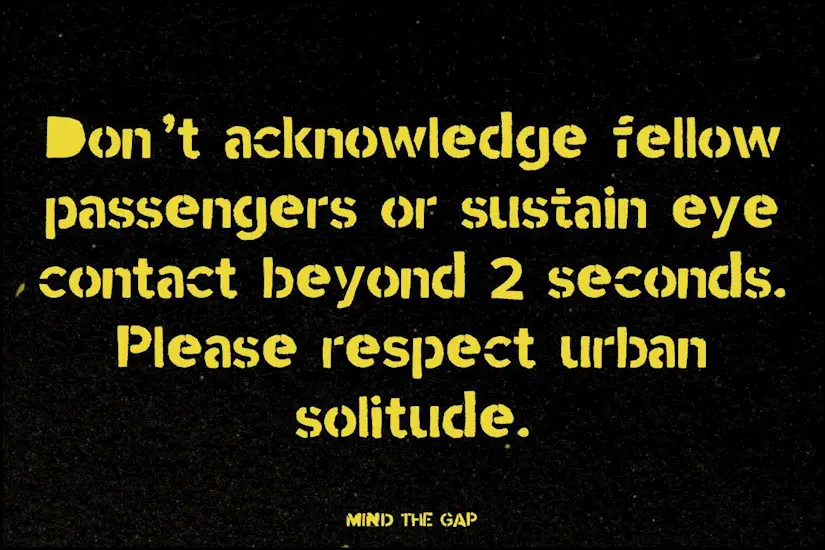 When it comes to eye catching headlines. I mean grabbing your audience attention so they don't have to squint their eyes while reading your message . You will need a BBB (big bold and beautiful) typeface such as Prospekt Typeface Font
It comes in regular, pressed and rocky styles and contains multilingual letterheads, punctuation and numerals.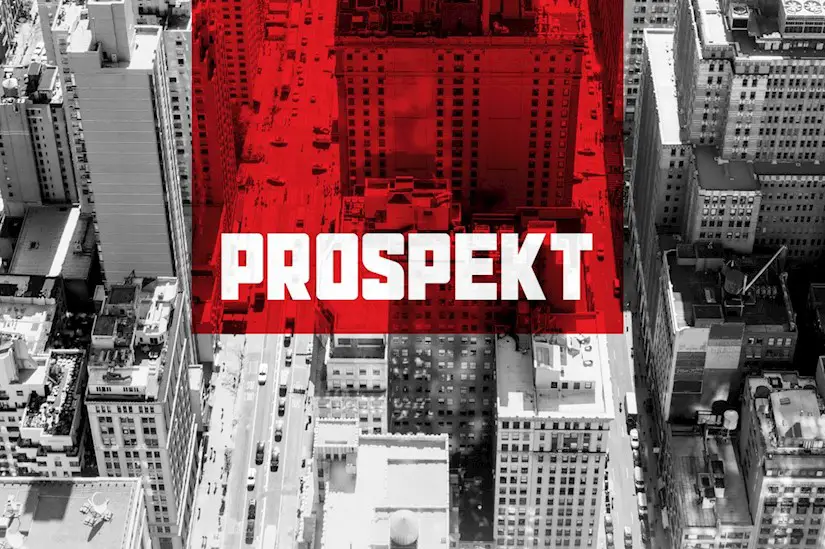 Looks like something you would see on the cover of an old blockbuster action movie. The font War is In the Air is an American Military-style stencil font which reminds us of the Vietnam War era, military prints made on cargo packages, clothing etc
The font is great for capturing that comical Hollywood war movie covers. War is In the Air font comes in just one style, all caps – just like a real stencil.
One good thing about this particular font is the creator of the font offers 24hrs customer service.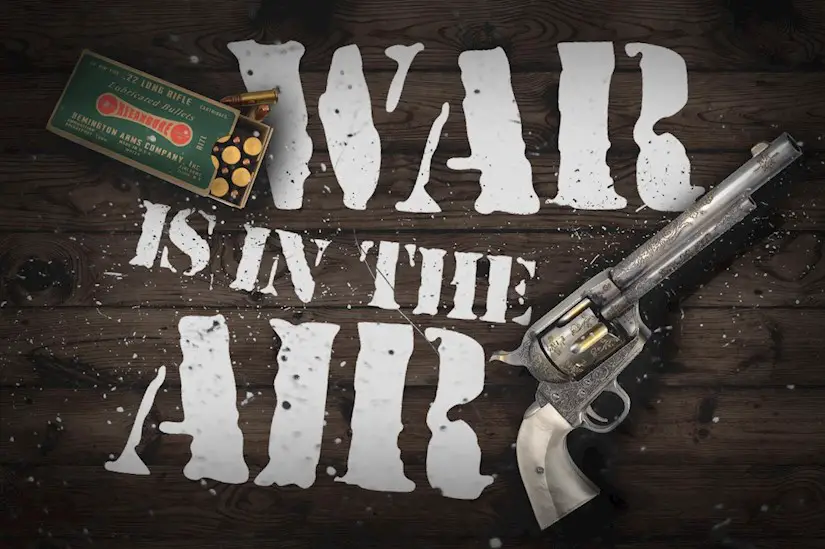 Autobahn tries to copy a real stencil font, so is very accurate . Some of the letters have overspray, while others have paint splatters, and some look clean and crisp.
Each glyph has its own unique texture. The font is dirty and edgy just like a MIND THE GAP FONT.
Autobahn is a single-case typeface—it has no lowercase letters. All glyph are in uppercase. However, It does contain alternative uppercase letters in the lowercase a-z. It also has a few alternative glyphs with the counters removed. So with at least two alternatives for each letter, you will get a unique letter in every word
OpenType-SVG bitmap is a new technology combined with autobahn font. It's Support is limited but improving.
You can find OpenType-SVG Bitmaps fonts in the latest versions of Photoshop CC2017+ and Illustrator CC 2018+, plus a handful of other native OSX apps.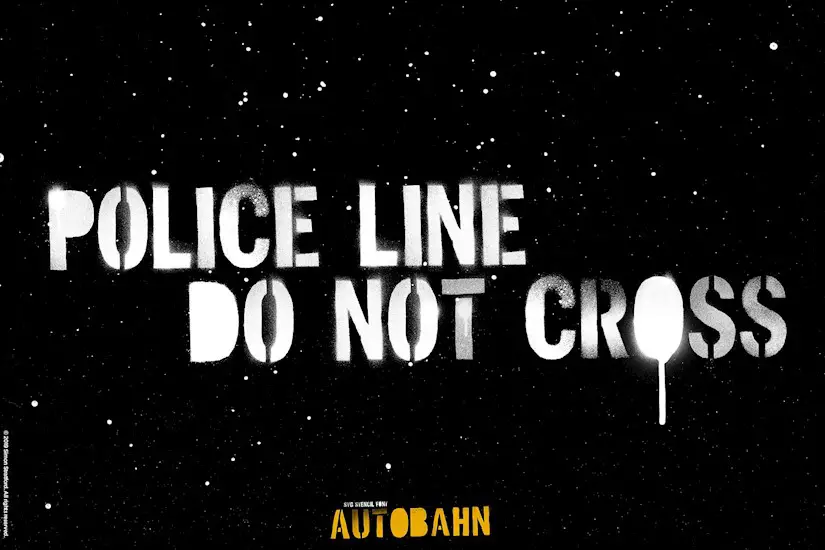 What is it that makes a font 'gothic?' There's certainly nothing about zippy Gothic that speaks of bats in dungeon or the kind of lettering use by Dracula to send messages to his minions.
Gothic' here mean completely opposite things – it is referred to a Medieval-style, blackletter font, which is also a narrow, low-rise , sans serif fonts that began their rise to prominence in the early 19th century. And that's certainly the category zippy Gothic fits into.
Zippy Gothic comes in 4 weight and 2 width, each of them has their own outline, 3D and 3D shadow versions. Making it very unique because the chance of repeating the same glyph in a word is very difficult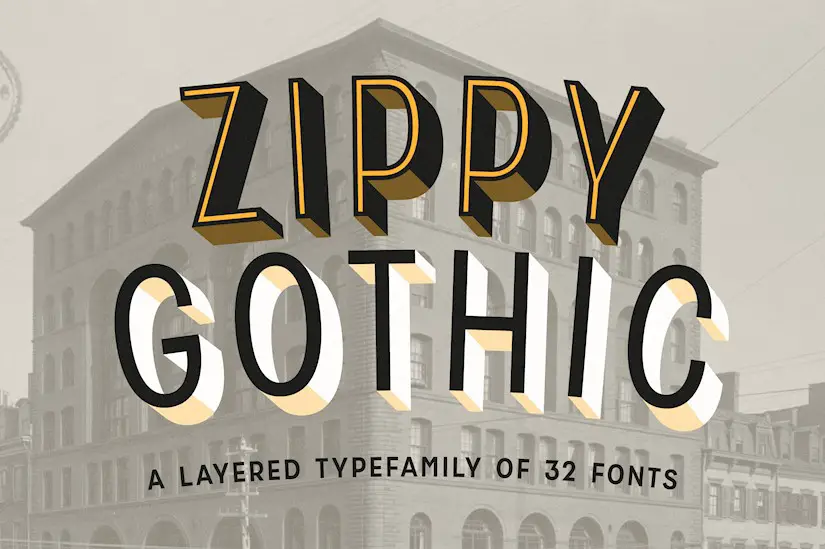 Sea Dog font is Inspired by stencil graffiti captured around the shipyard and dockyard , Sea Dog font is a stoic font ideal for boosting your project with a nonsense design style.
the font was designed by Doug Houvener, and has 8 variants, it fits a variety of uses where a rugged typeface is needed Such as; bus wraps, book covers, posters, branding, signage, and packaging.
It is a great choice when you need to add some hard-working spirit and a 'roll up your sleeves' attitude to your project.
Sea Dog is not just for sailors – it's comfortable in all kinds of scenarios: athletic branding and apparel, craft beer labels and packaging, restaurant menus and signage, retro badges and illustrations, even print and digital advertising.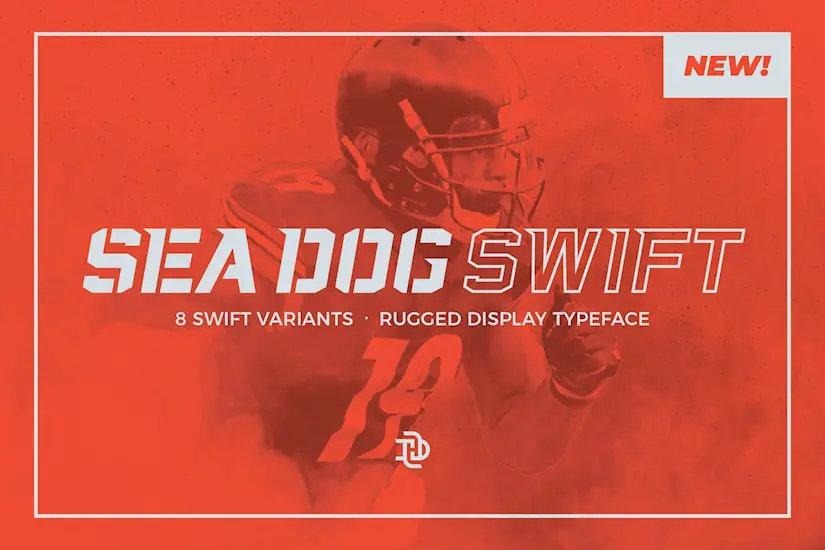 Anaheim Gothic comes with a bold, symmetrical, sans-serif display font designed for vintage logo & packaging design. The font, however, works for various applications and is sure to be your favorite weapon once you try it.
Anaheim Gothic looks cool in red and has multi-language support with complete upper and lower case. The font is suitable for packaging, branding, advertising, signage and much more.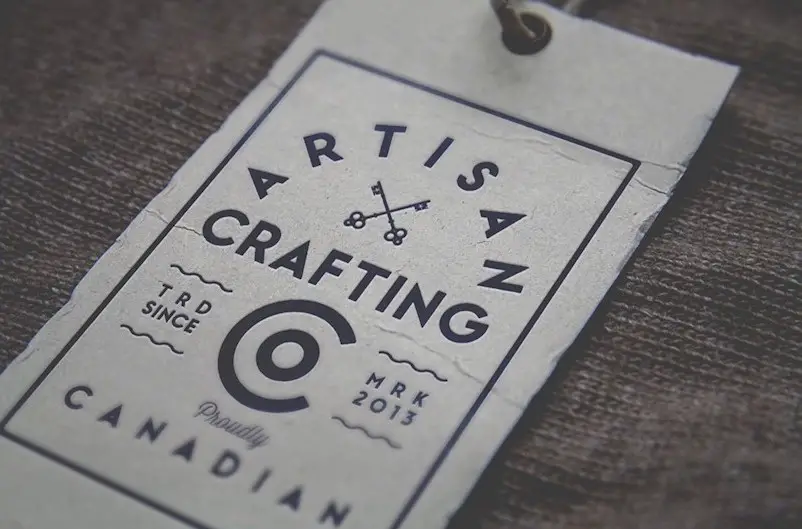 Free Military Fonts
---
If you don'tlike any premium font from the above, check out these free military fonts.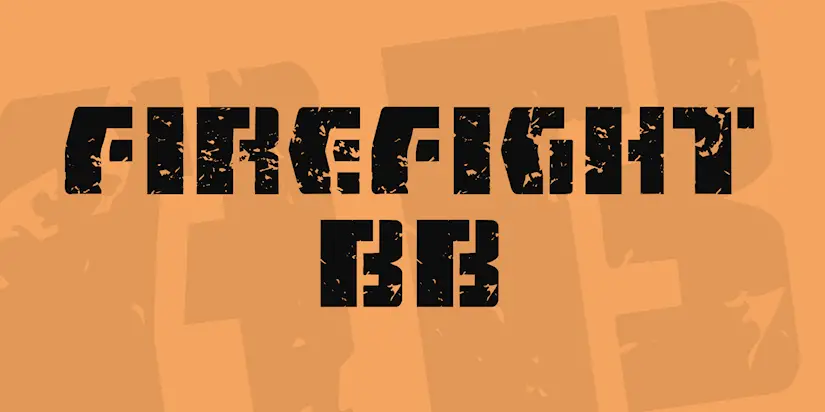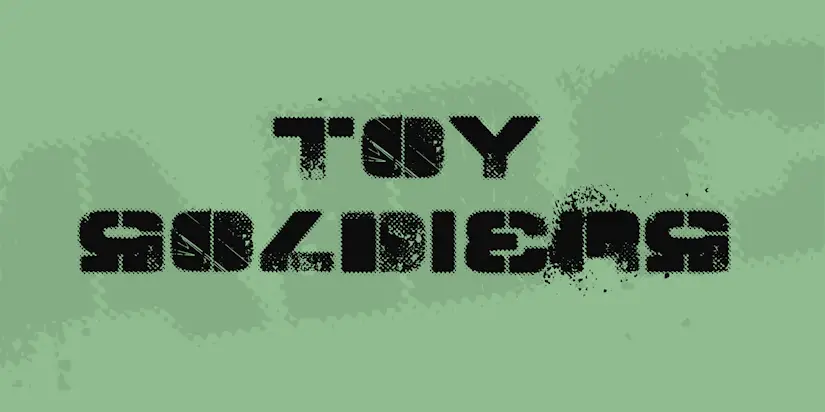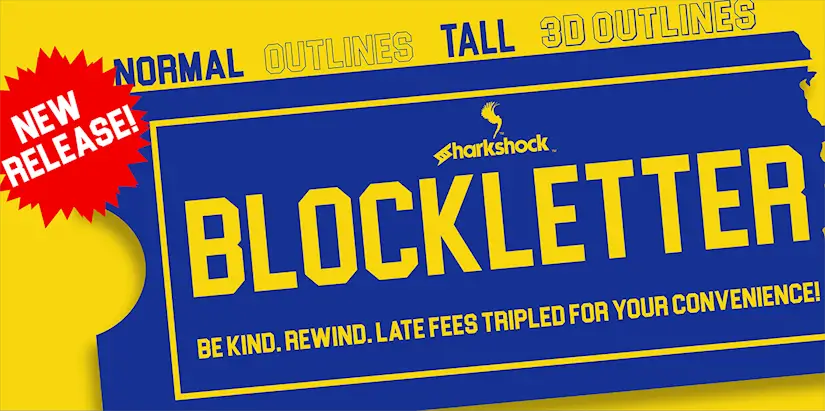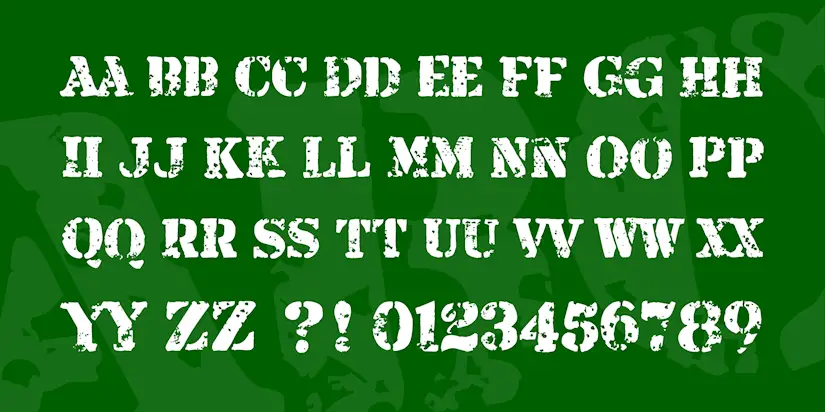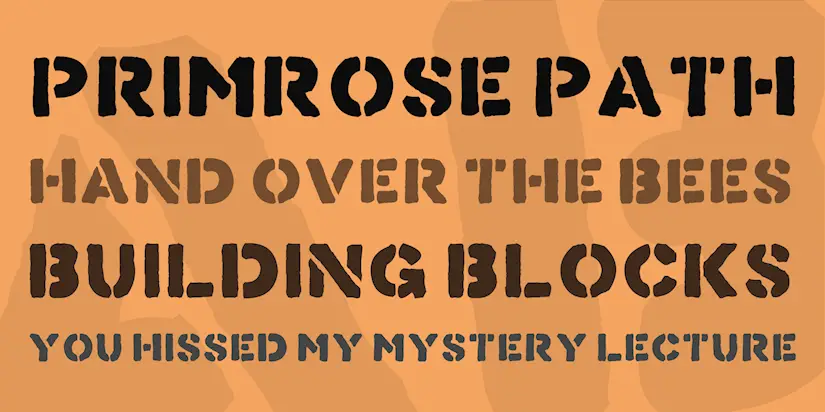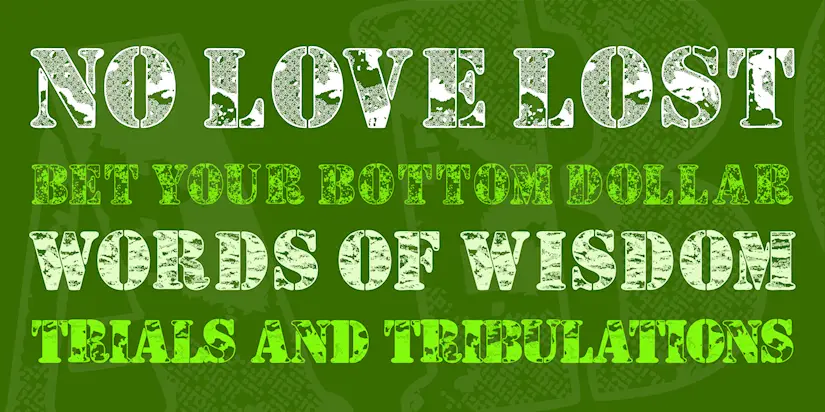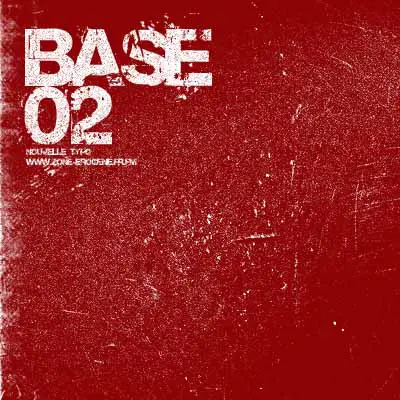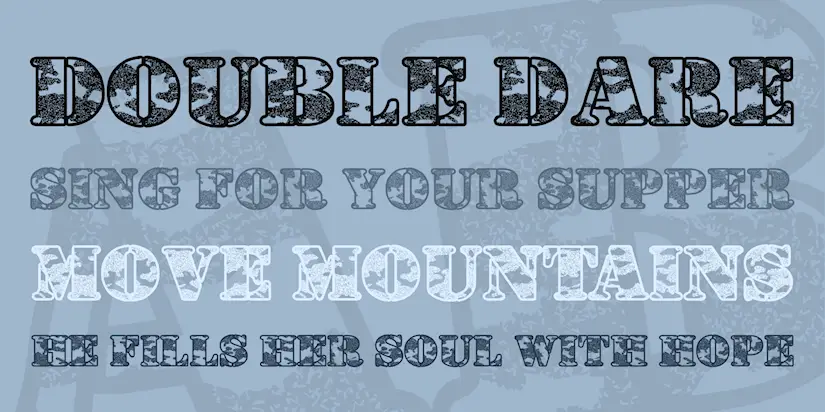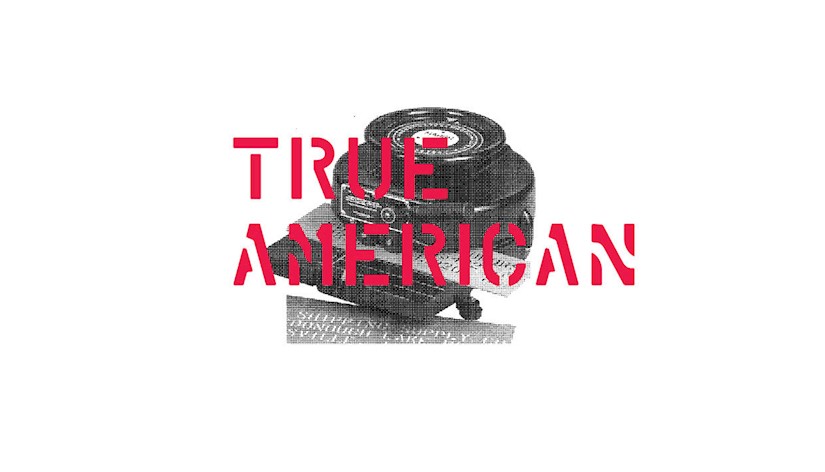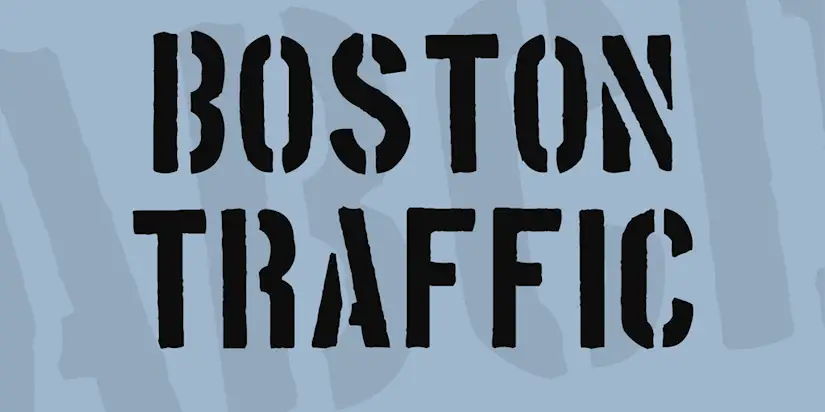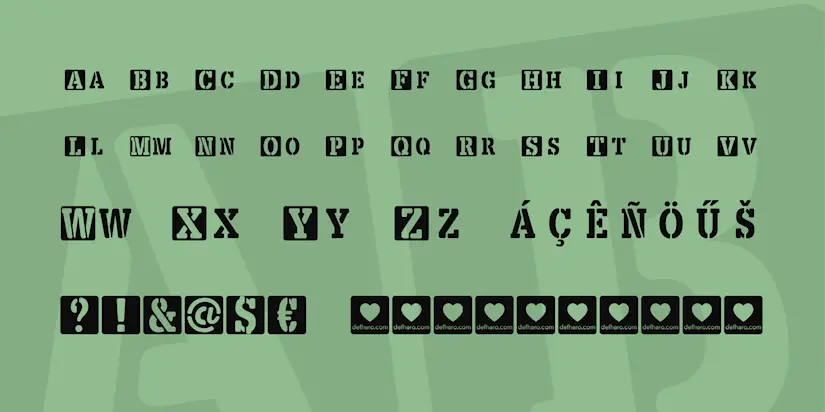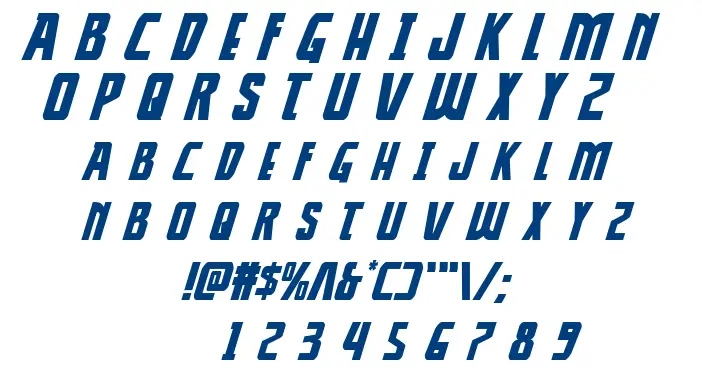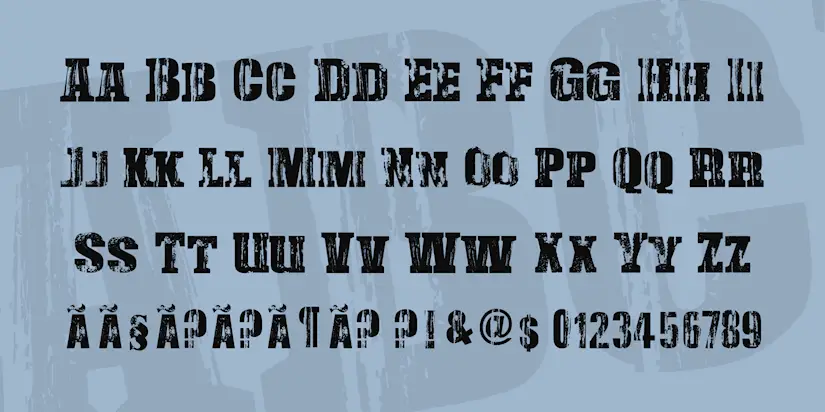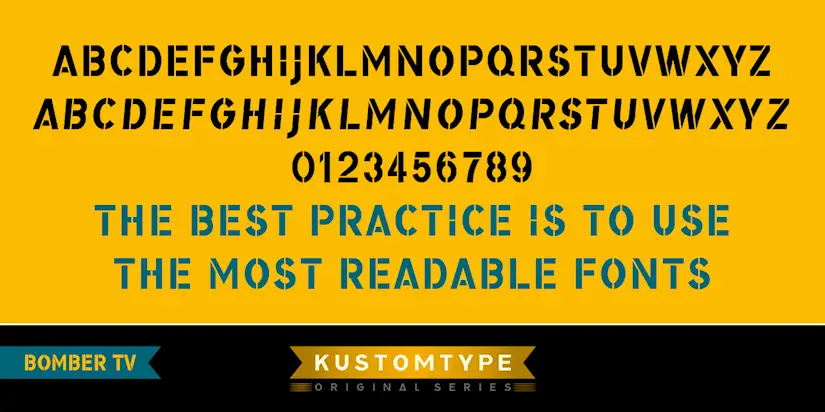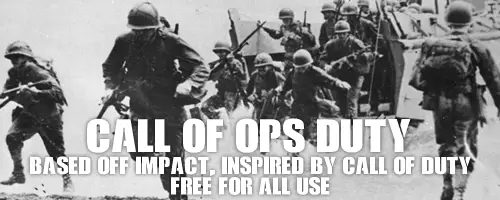 Last Word
What military font from this collection is your favorite and why? Don't hesitate to use comment section to chat. Check our previous collections of hipsther fonts, calligraphy fonts, and fonts for titles.