On Onedesblog, we share high-quality printable calendars that you can download absolutely free. Spring is almost here, and this time, we'd like to share printable minimalist March calendars for 2023. 
Who knew March could get even better? At first glance, the month of March just looks like any random humdrum calendar. But hold on there – with the addition of these 21 Minimalist Basic Printable March Calendars 2023, this month could be one of your best yet!
Whether you're looking for something minimalist and simple or want to add a bit of whimsy and color to wake up those Wednesday mornings, these calendars have you covered! Let's jump right in and find out what printable goodies await us this time around!
We have already published a few lists of calendars; please, check them out here:
If you are looking for a clean, minimalist printable March calendar for 2023, I created this list for you. Here, you'll find the best clean essential March calendars for your office and home. So don't hesitate to scroll down, choose a calendar you like, download it on your PC, and print it.
Minimalist Printable March Calendars 2023
---
Size: 1920 x 1080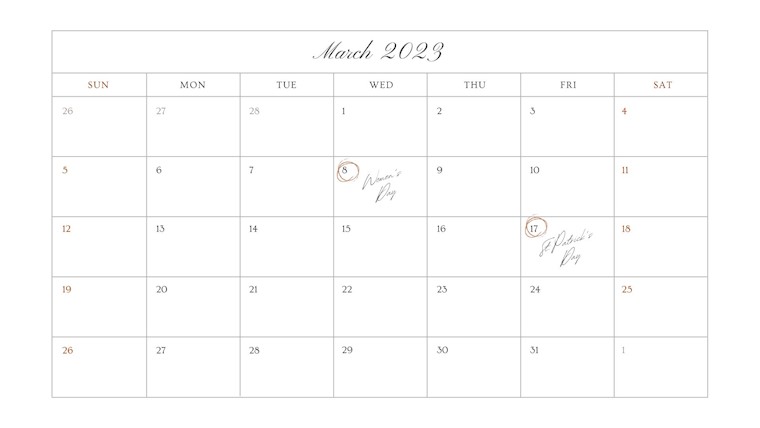 Size: 3503 x 2478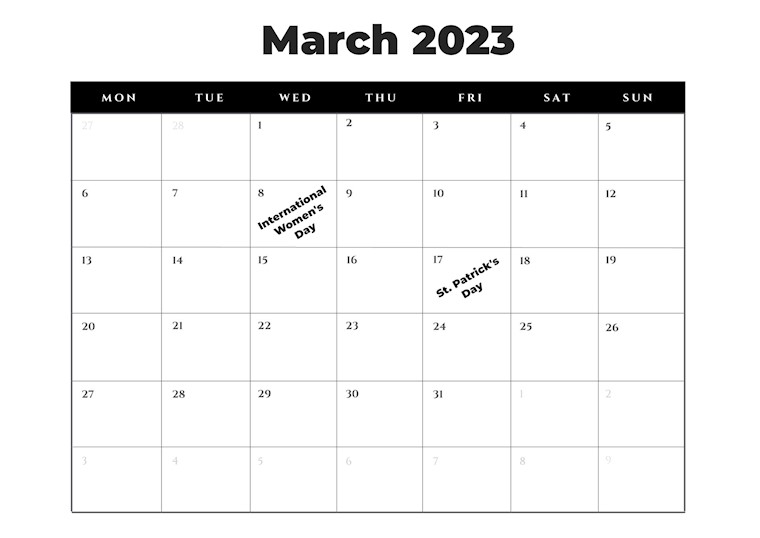 Size: 4800 x 3600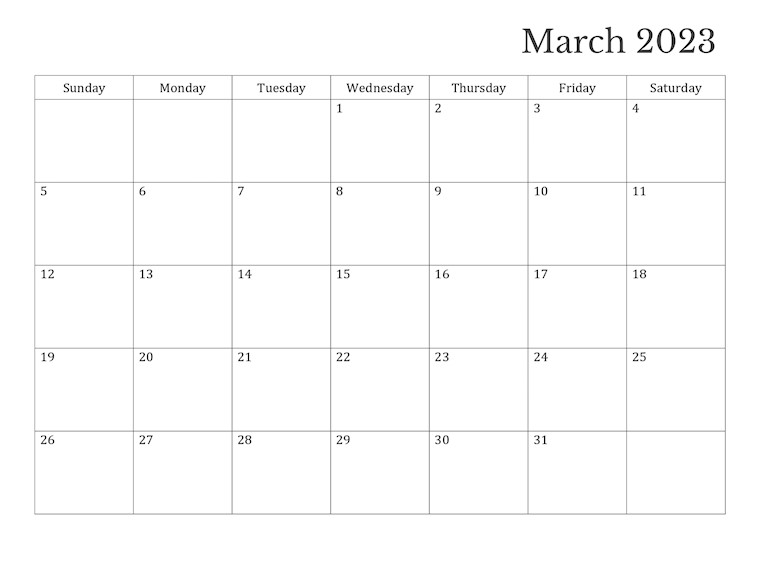 Size: 2400 x 1350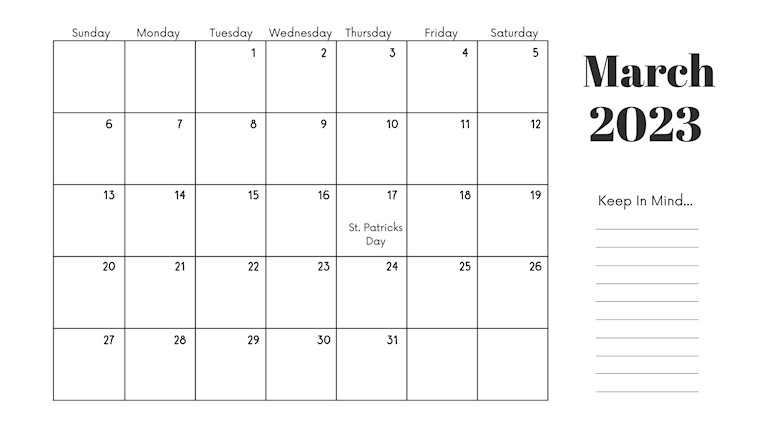 Size: 2400 x 1350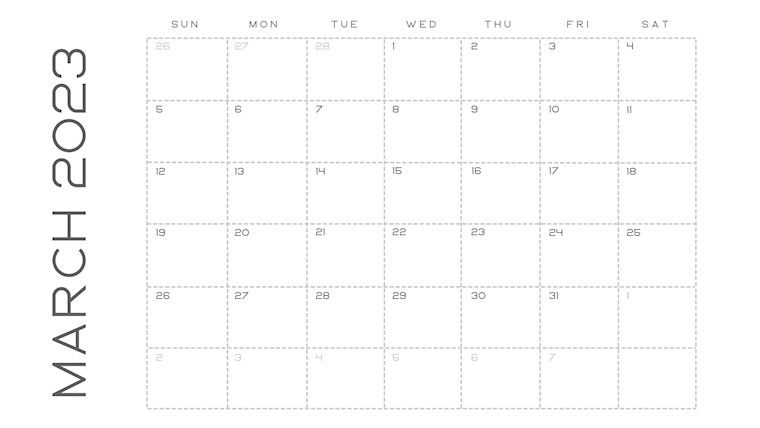 Size: 1920 x 1080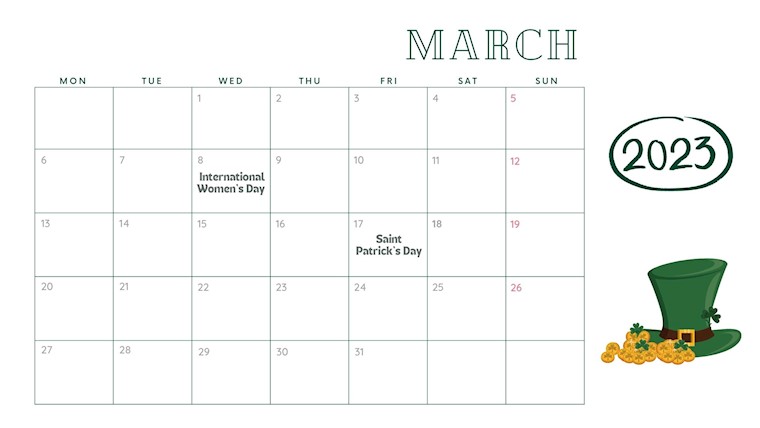 Size: 3960 x 3060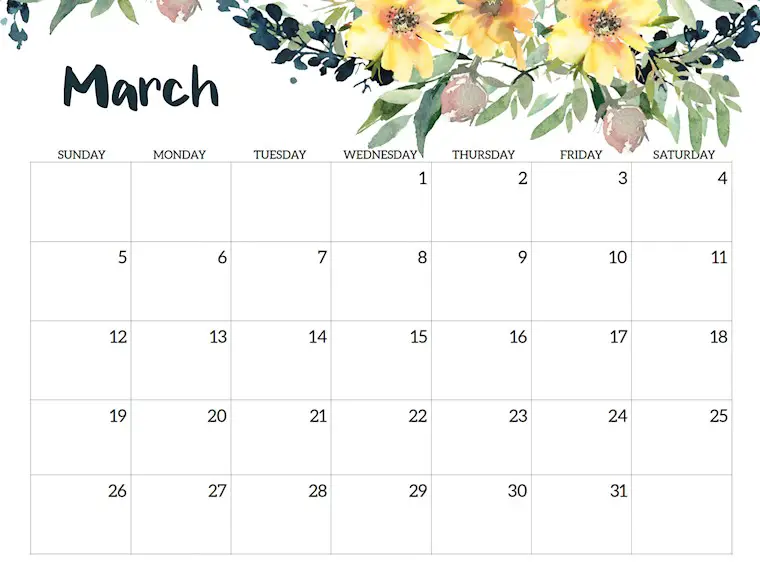 Size: 3503 x 2478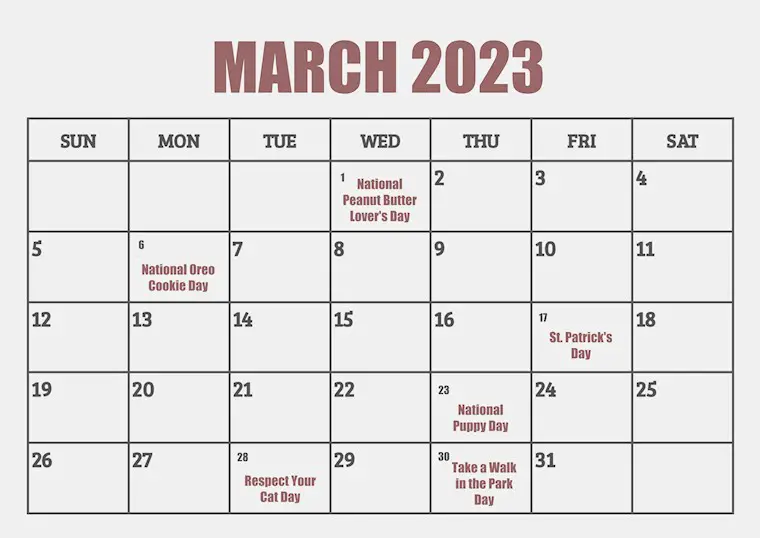 Size: 3840 x 2846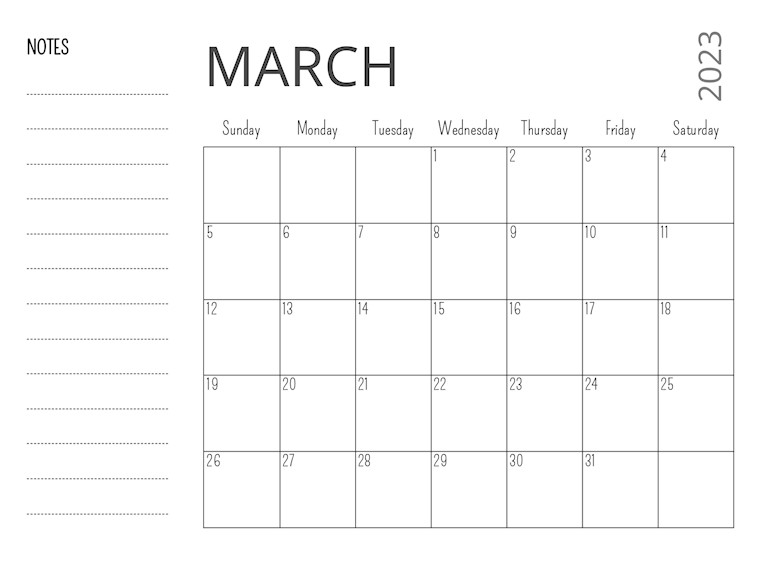 Size: 4800 x 3396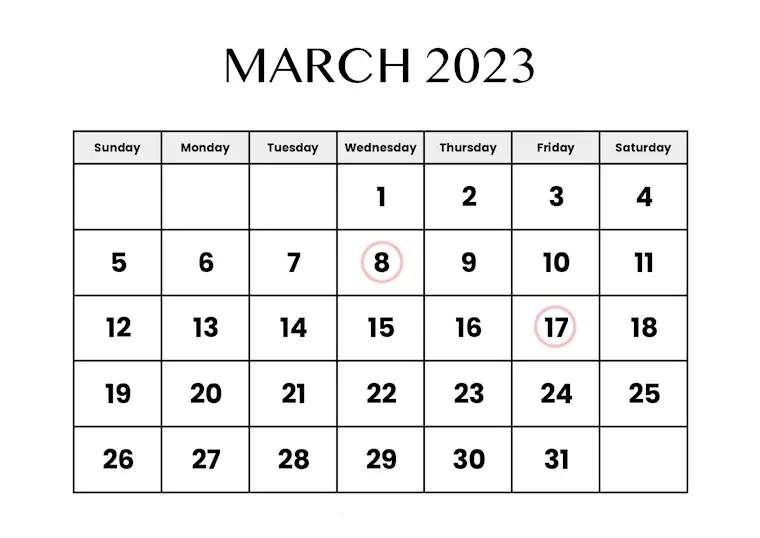 Size: 2400 x 1350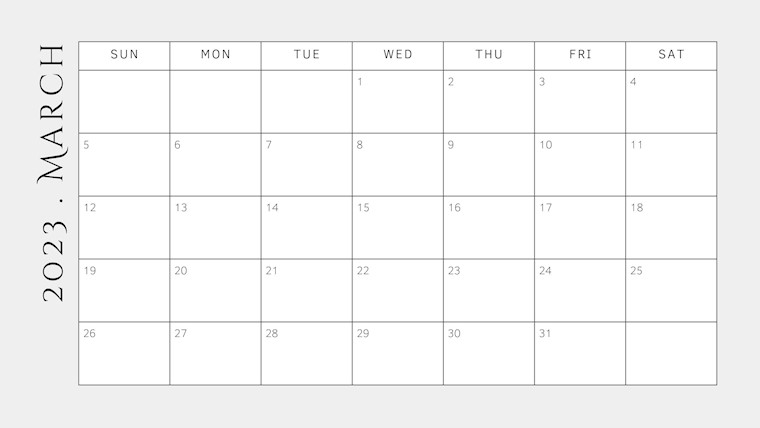 Size: 1920 x 1080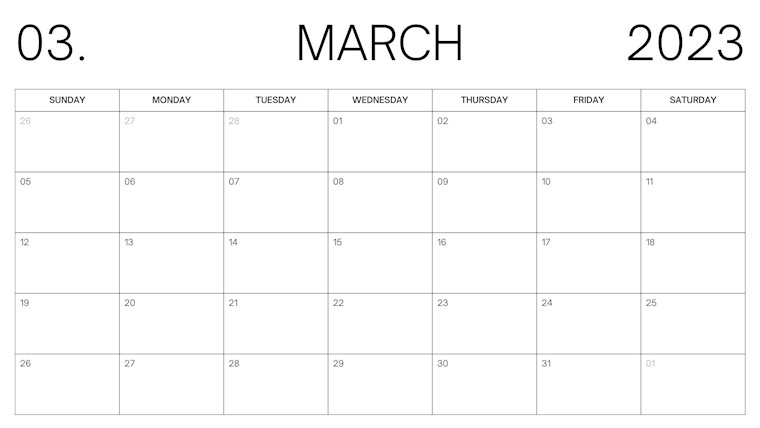 Size: 4800 x 3396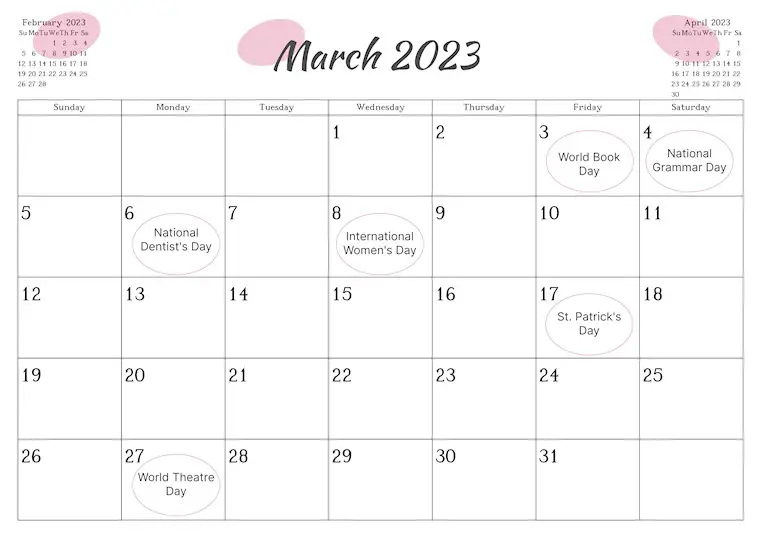 Size: 3960 x 3060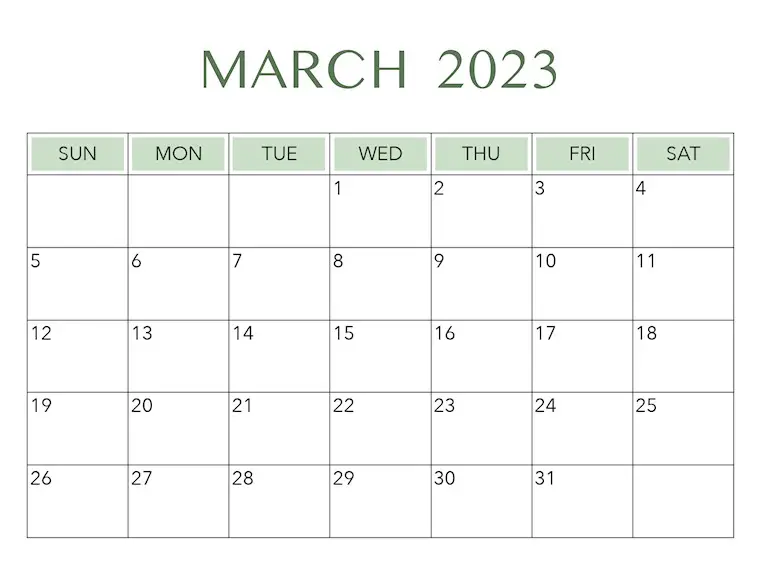 Size: 3840 x 2860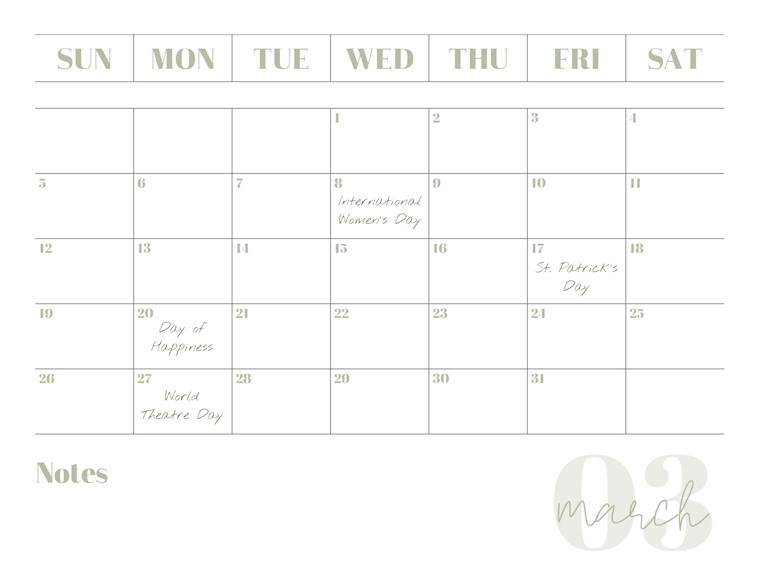 Size: 1920 x 1080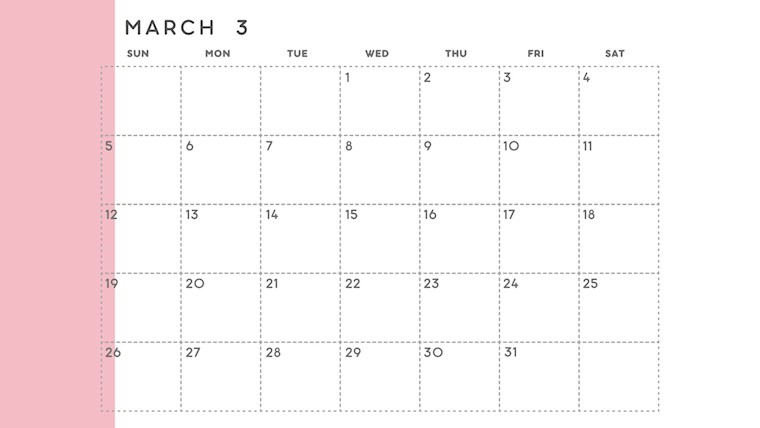 Size: 2400 x 1350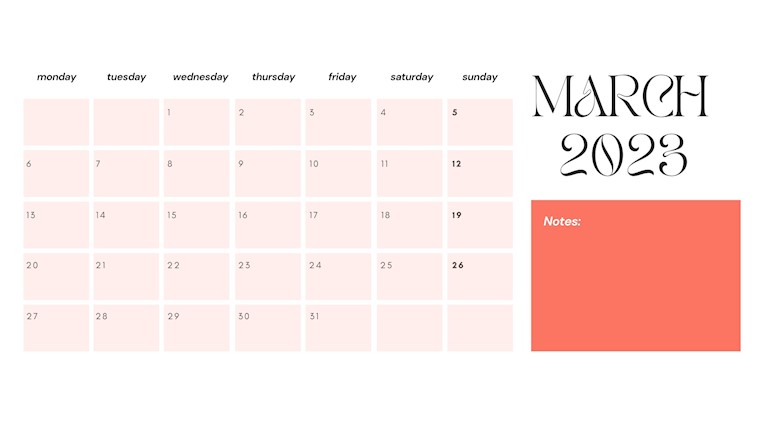 Size: 2400 x 1350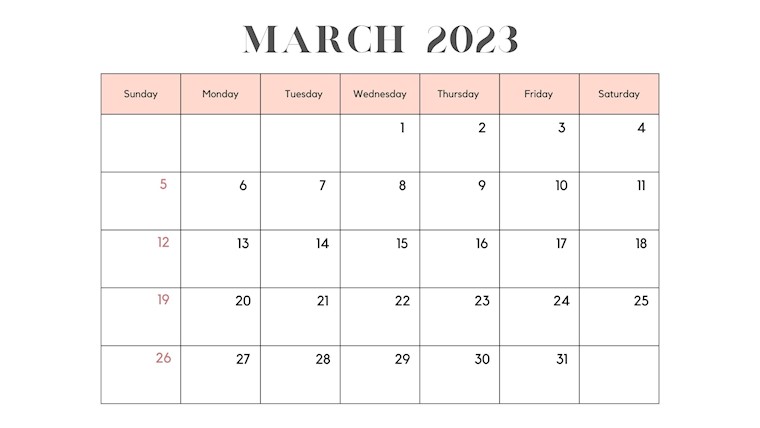 Size: 2400 x 1350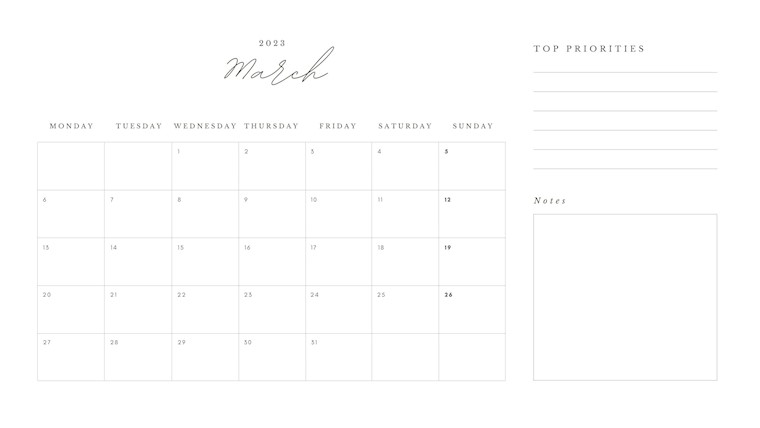 Size: 2400 x 1350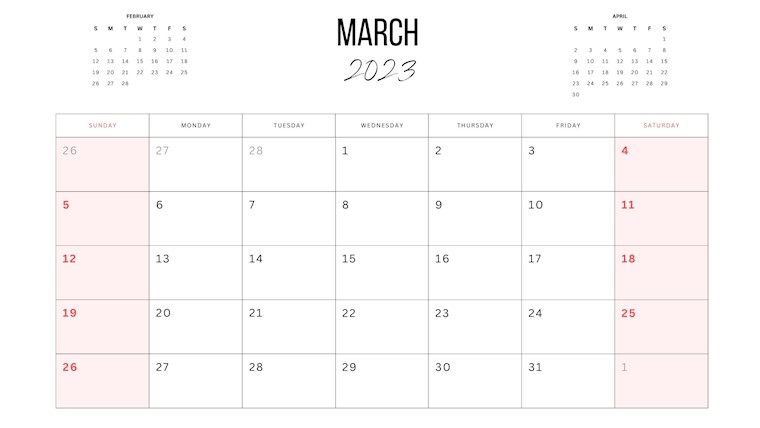 Size: 1920 x 1080