Designers, are you looking for a playful font to add some fun to your next project? Well, you're in luck! We've gathered together some of the best playful fonts available online, so you can find the perfect one for your needs.
Whether you're looking for something fun and whimsical or quirky and unique, we have the perfect font for you. From bouncy and bubbly to lighthearted and fun, these typefaces will add personality to any layout.
Also, these playful fonts will be a great choice for kids' projects: clothes, toys, printables, branding, logos, and more.
So what are you waiting for? Start browsing! You may just find yourself having a little too much fun! 😉
Playful fonts
---
Do you need a warm font with ligatures? Kocha is right about that! With it, you can create posters for children, logos for products, or creative typing for packaging.
Price: Premium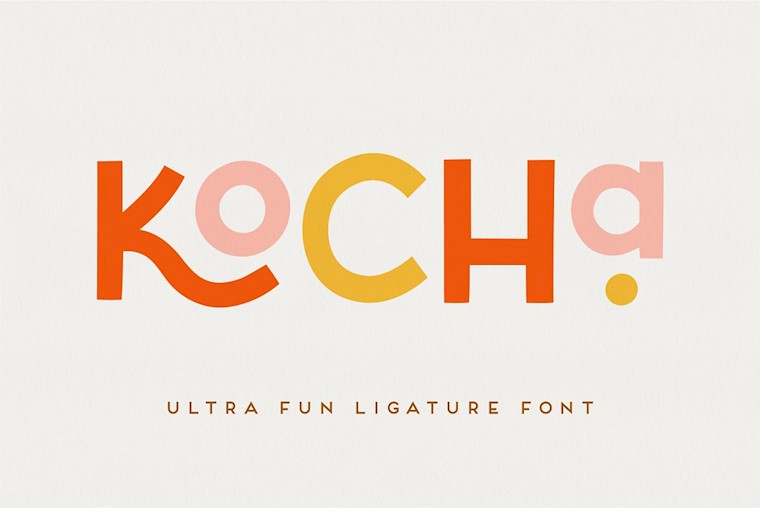 A neat handwriting font that imitates your drawing with the felt-tip pen is here. Wanna feel this rhythm? Try it today!
Price: Free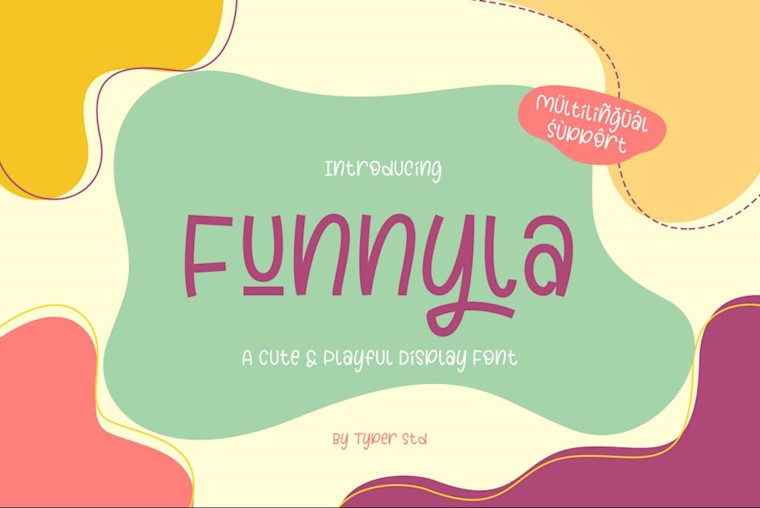 Would you like to make a birthday invitation for your child's guests? Or a kids' book cover? Clayden will set the right mood for both occasions.
Price: Premium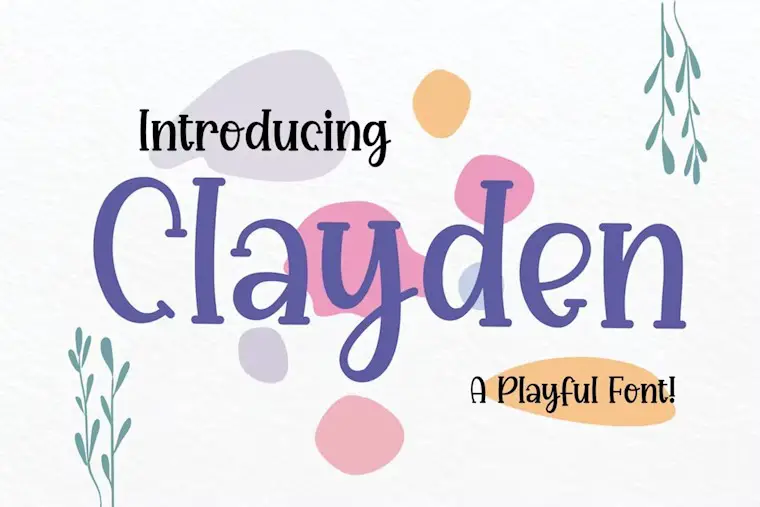 Average school books are so dry and dead in style, but you can change it with Poked. Breathe new life into ancient art!
Price: Free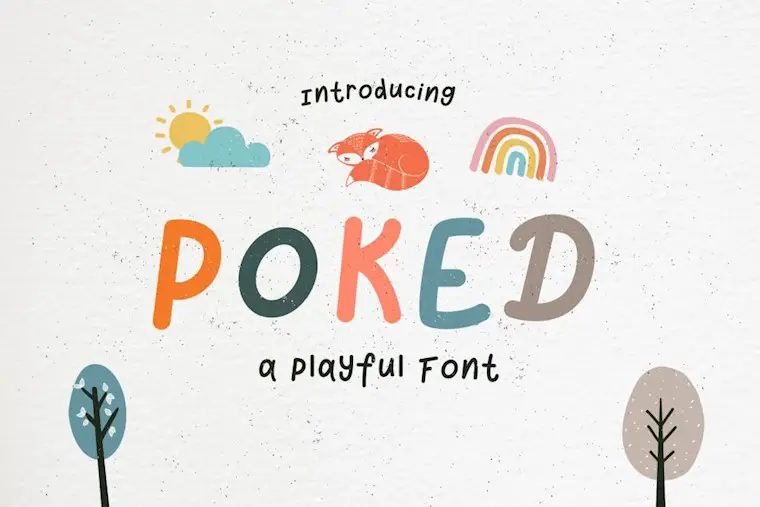 This colorful bubble typeface will not leave you indifferent. Just think of its multiple uses for posters and other visuals!
Price: Free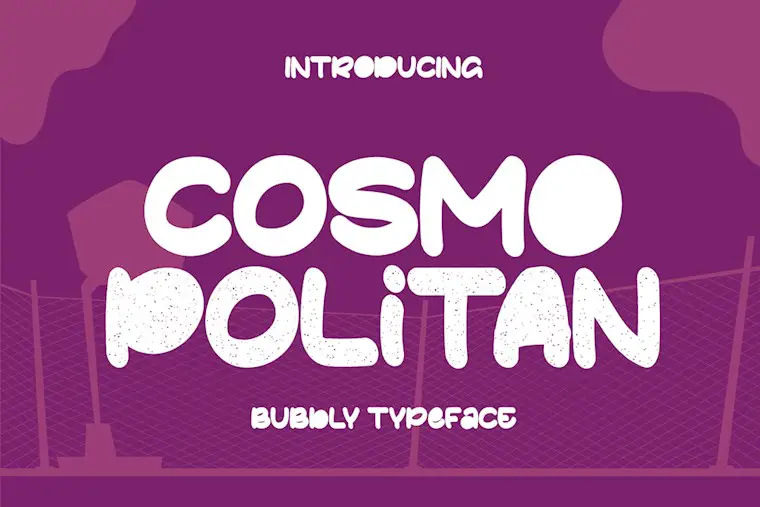 Are you eager to find something more serious, modern, and reserved among this big family of fonts? Nognathy can be a good option here. Take a look at these retro letters!
Price: Premium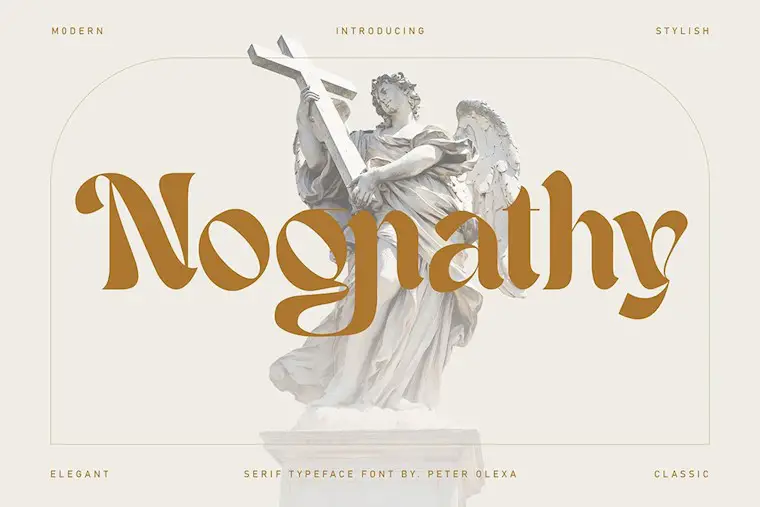 Does it sound a bit Italian? Huh, perhaps. This cute high-contrast font will perfectly suit gift cards and crafty branding projects.
Price: Free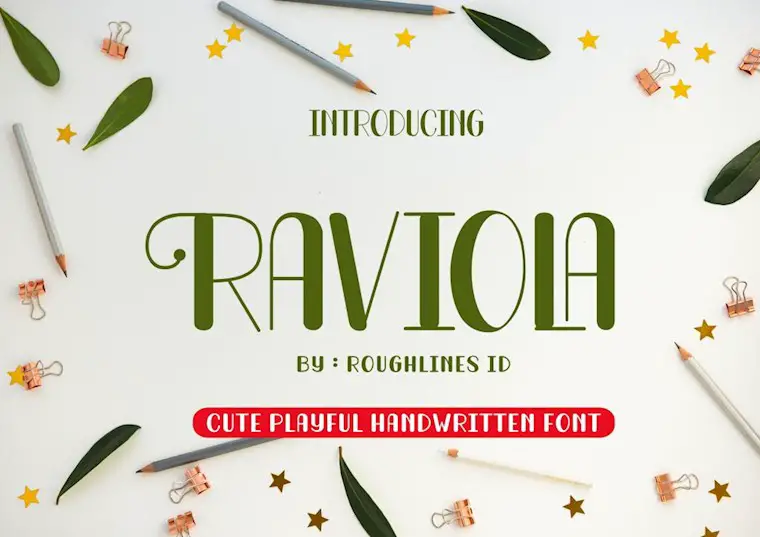 This font is one of a kind when it comes to social media content. Exclusively created with this purpose, Gunter is a godsend.
Price: Premium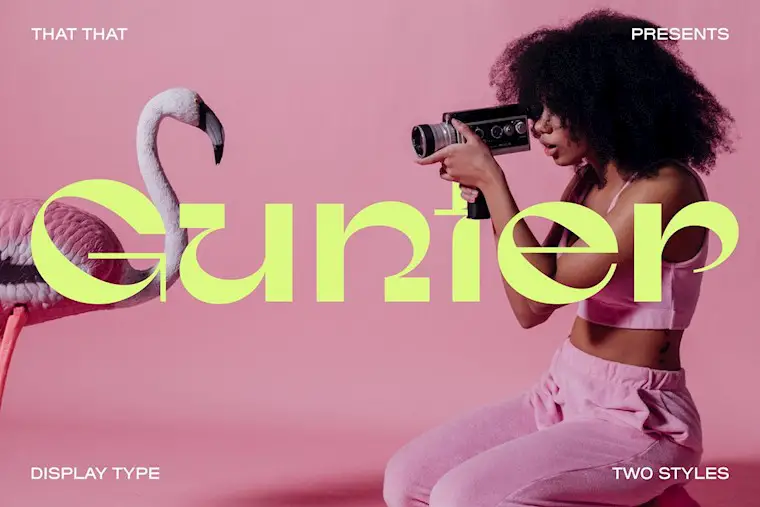 Except for the onomatopoeia in the title, this playful font will be your ideal match for creating children-targeted content pieces. Look at it closer!
Price: Premium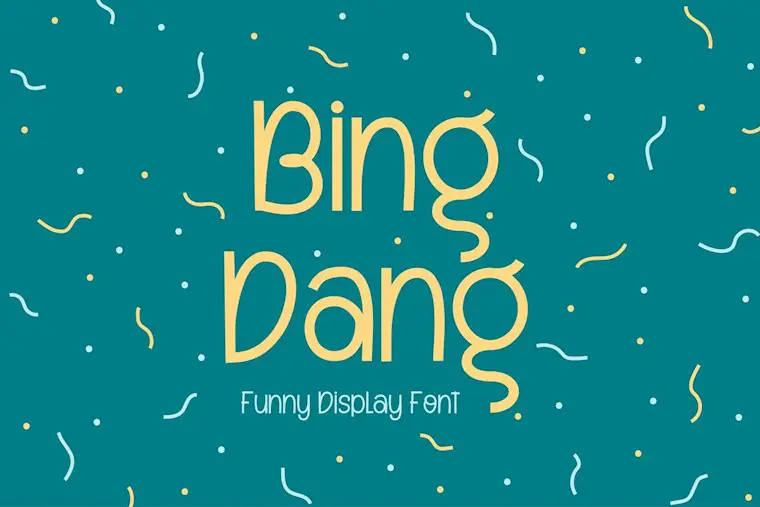 This bold letterhead font works well for a number of web design tasks: headlines, quotes, product logos, and a way more. Grab it into your collection ASAP!
Price: Free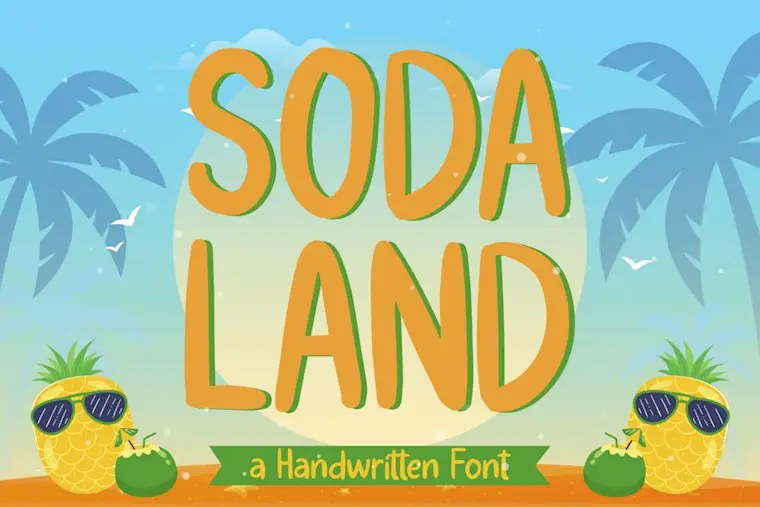 The simple and clean style of this script will add fresh colors to your project. Quench your designer's thirst with this Orange Juice font!
Price: Free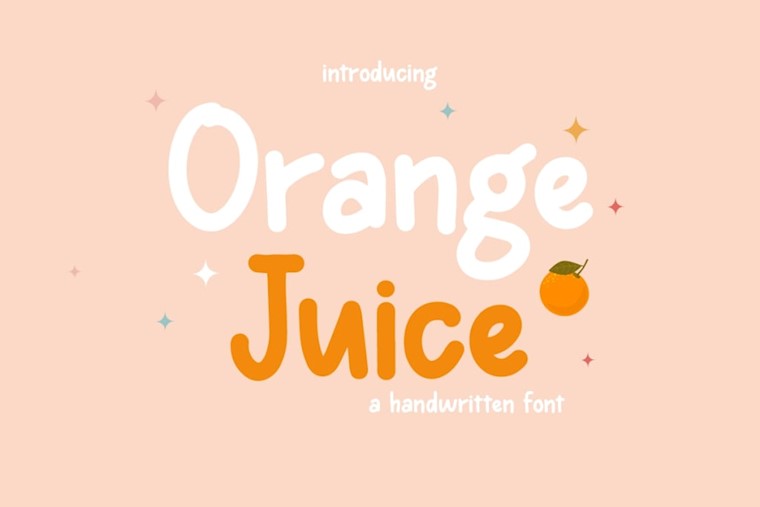 Scandinavian and childish projects have missed this typographic design for a while. Revive this trend with your hands!
Price: Premium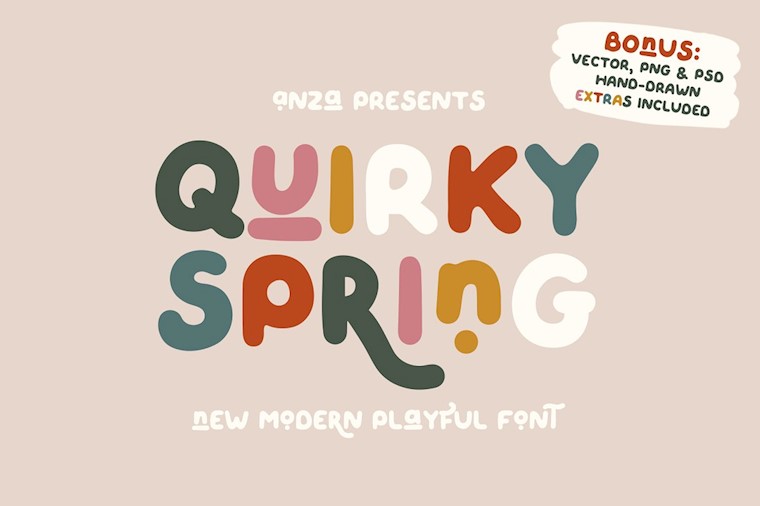 Are you seeking ways to boost the brand identity? Play small but confident with Day n Nite free font!
Price: Free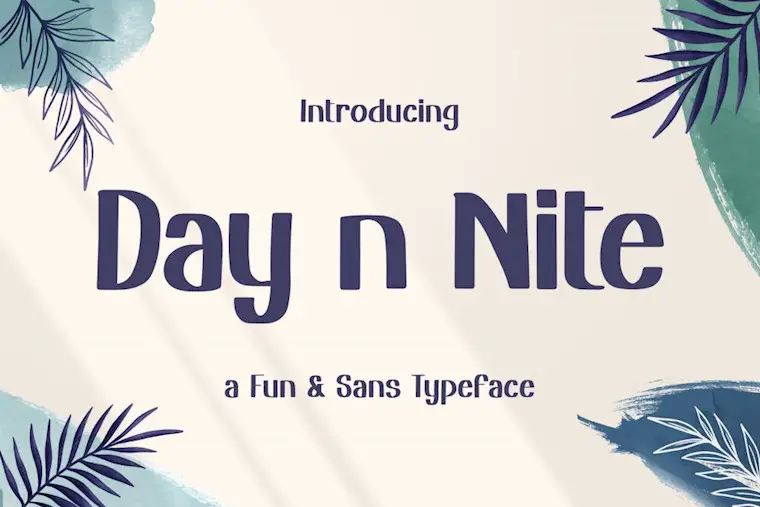 Fashion magazines, make-up packaging, beauty-related logos … This list can be continued to convince you to try this casual handwritten font.
Price: Premium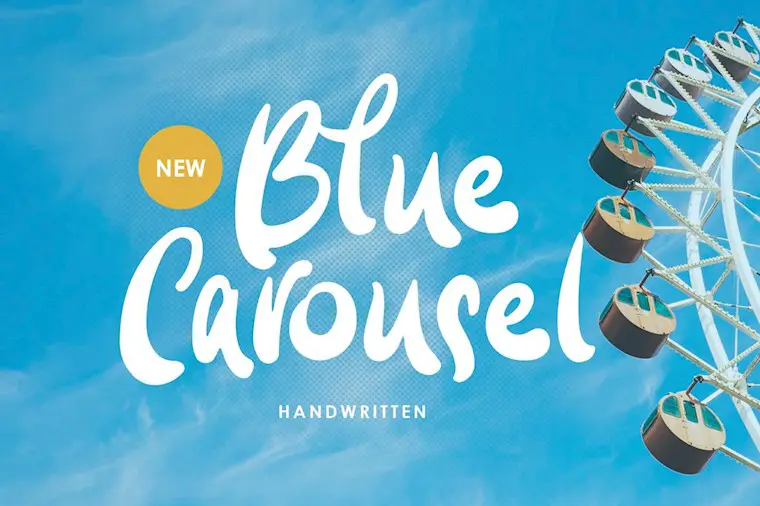 These rounded letters can become your universal soldier. They are multilingual, low-contrast, and free. Isn't that a miracle?
Price: Free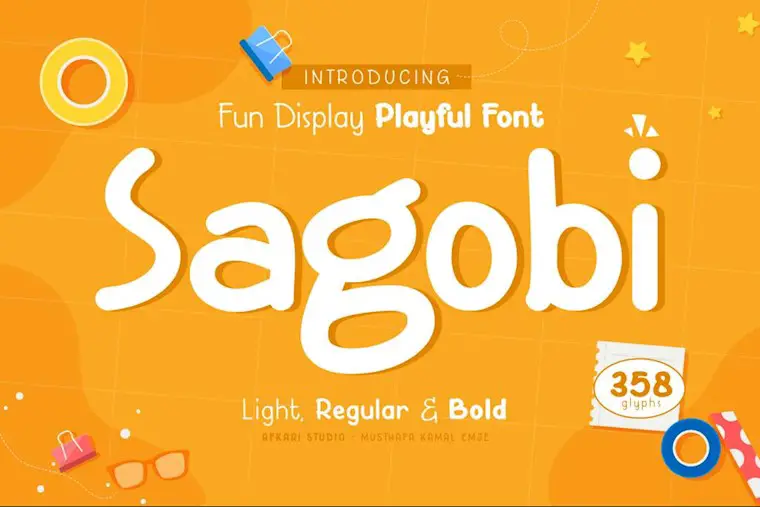 Book covers, T-shirt decorations, quotes, titles for blog posts, and much more can be created with the help of Demetri. The small investment is worth it.
Price: Premium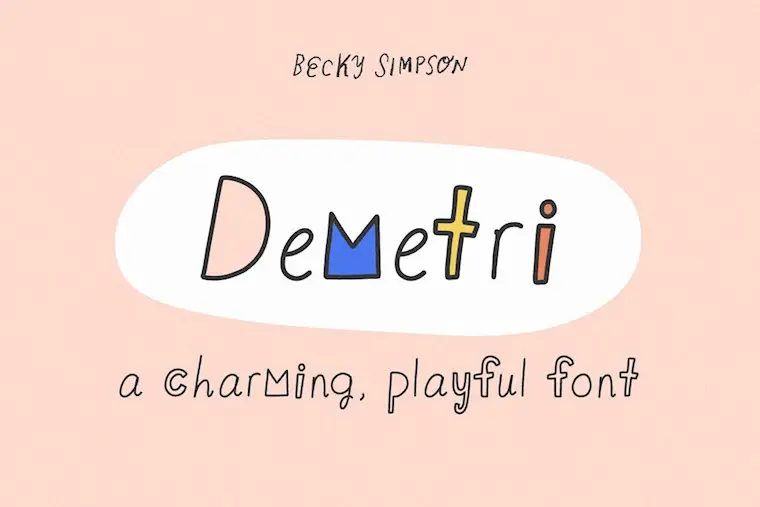 Are you searching for an inspiration source to create kids' illustrations? This monoline caps-only font should shake you off.
Price: Free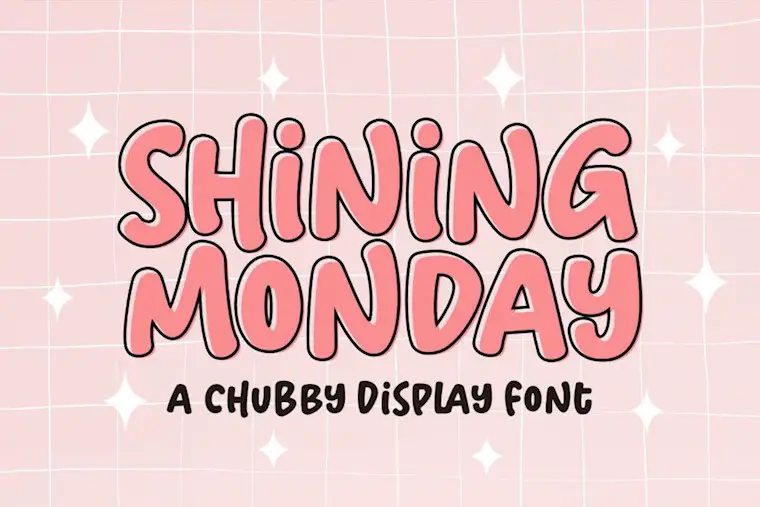 This elegant font will be your savior for a wide range of pages and logos. Bring the classical aesthetics to the web front!
Price: Premium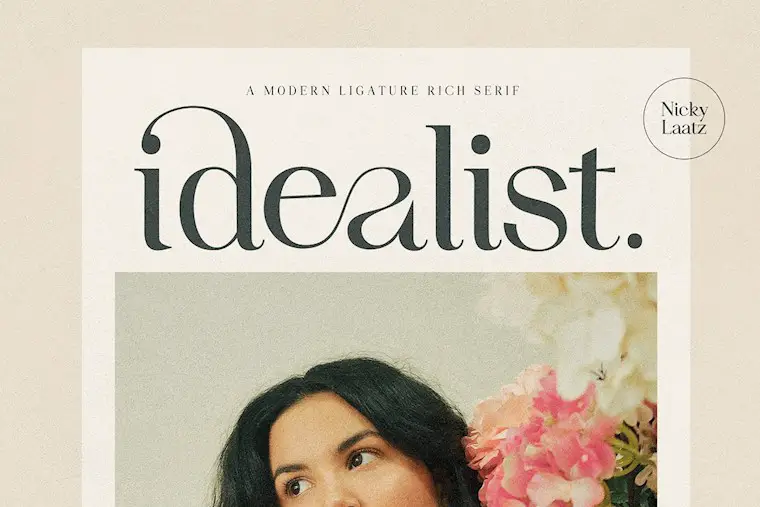 These fun caps only seem simple. Add them to your poster as a headline, and you'll see how it can relive the whole picture.
Price: Free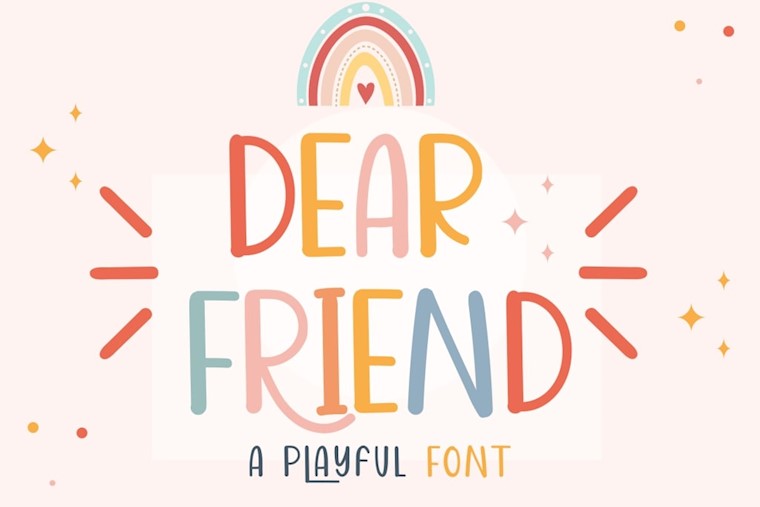 Bold letters and sans serif blend together to create the symbiosis for your logo design. Turn regular into special!
Price: Premium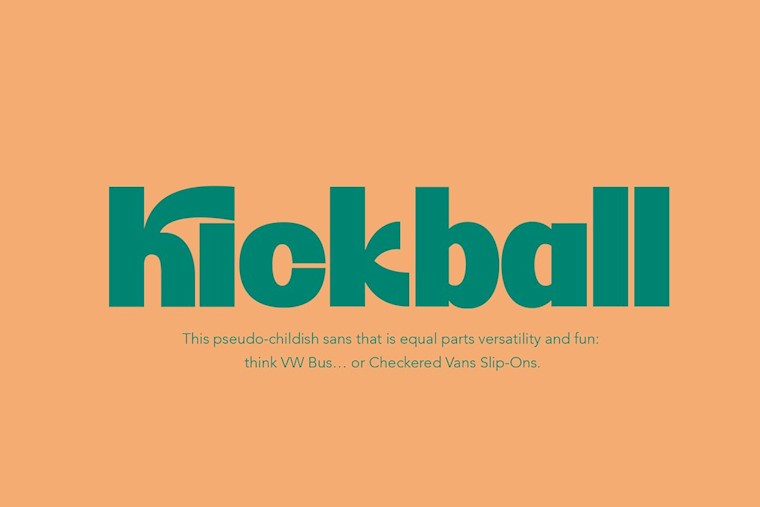 With Metavoria, toy packaging will shine bright and capture customers' attention. Make the product stand out from the rest on shelves!
Price: Premium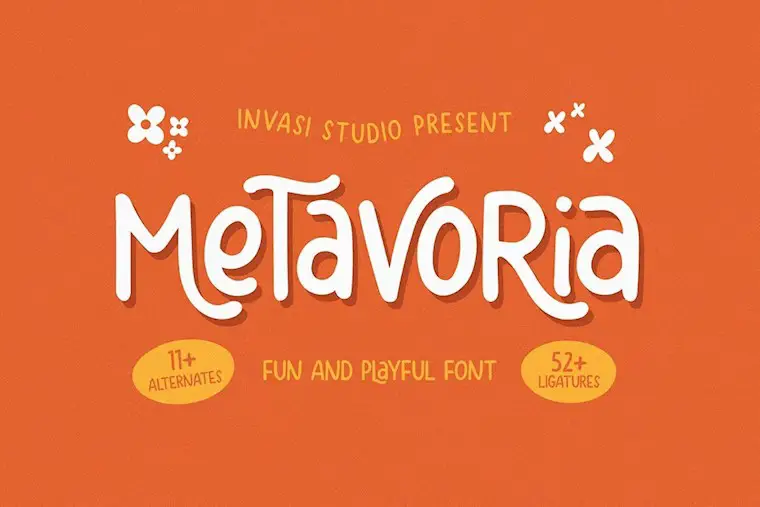 Do you need some more besides playful letters? Numbers, special ligatures, or punctuation? All that can be found in Hookaplay font, which is famous for its legibility.
Price: Free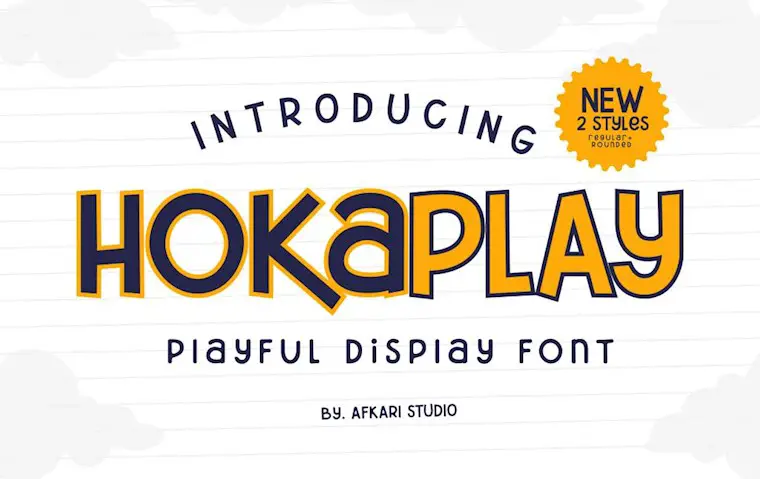 Summer, cheerful, and celebration-oriented font will create the appropriate emphasis on your design. Use it mindfully and enjoy the result!
Price: Premium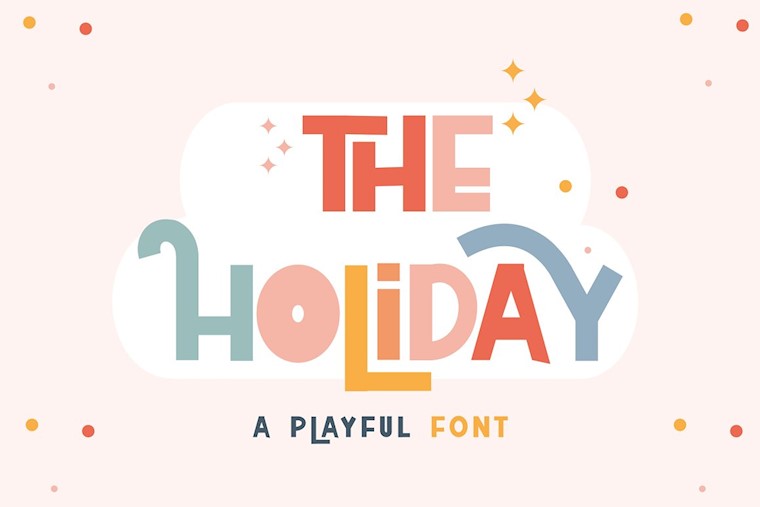 Wanna add a taste of mystery to your project? Magic Owl Font is capable of that. Hurry up to test this modern calligraphy!
Price: Free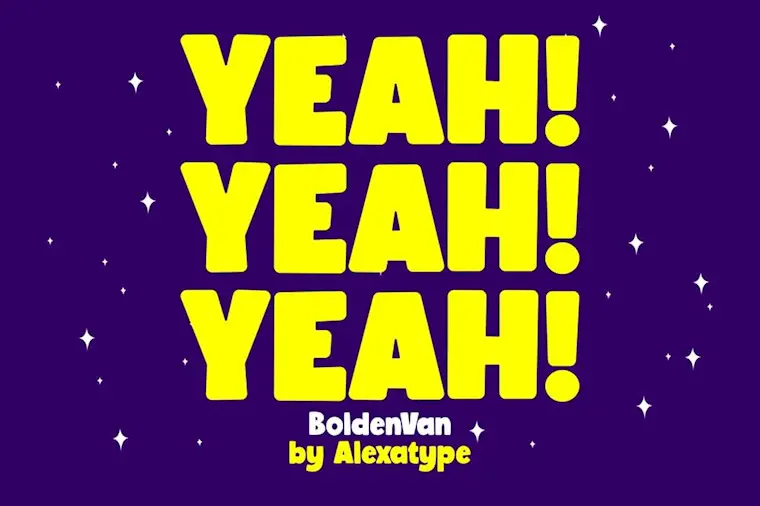 Enchanting tails of letters are what you need for a memorable logo and poster creation. Ready to give it a try?
Price: Free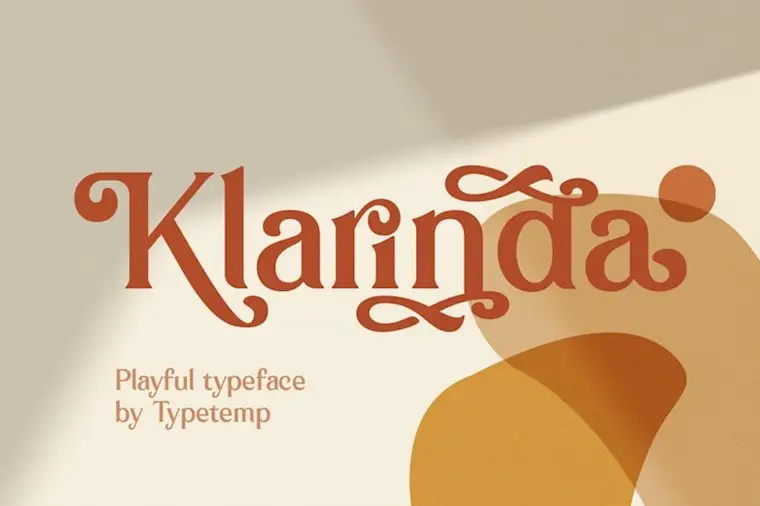 The distinguishing feature of this font is its cute shape. With Cloud Bread, you can create colorful images that make a strong first impression.
Price: Premium
Are you longing for the classy font that expresses the idea of a fairy tale? This font will help you reproduce the atmosphere of the fantasy world.
Price: Free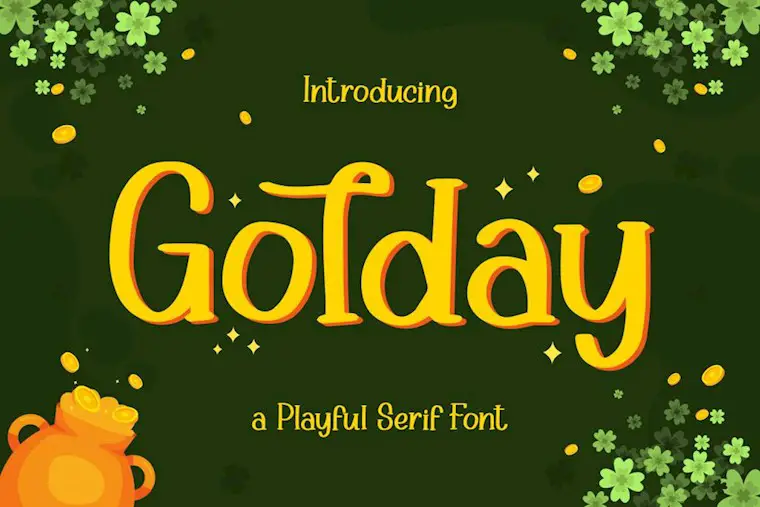 Imagine yourself taking a lead pencil in your hand and drawing the letters literally. But what if you could make it virtually? Use Gomballin to see how it'll look in the end!
Price: Free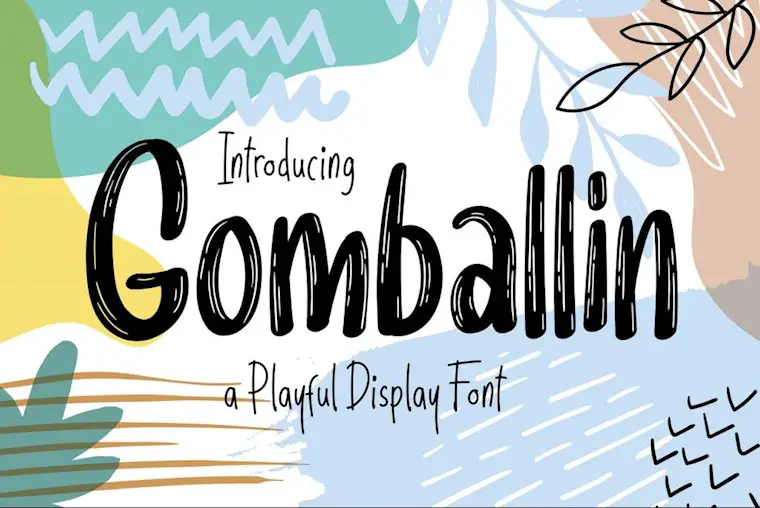 This font would be a joy for hipsters' eyes. Get this power to you with this vintage font in your personal use list.
Price: Premium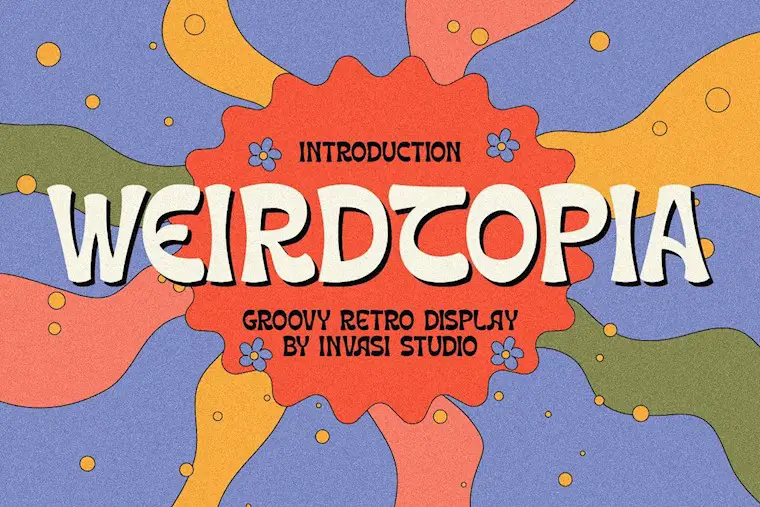 Long ascenders make this font feminine, romantic, and vivid. By looking at its letters, you feel like eating the wedding or birthday cake with the greeting on its top. Yummy?
Price: Free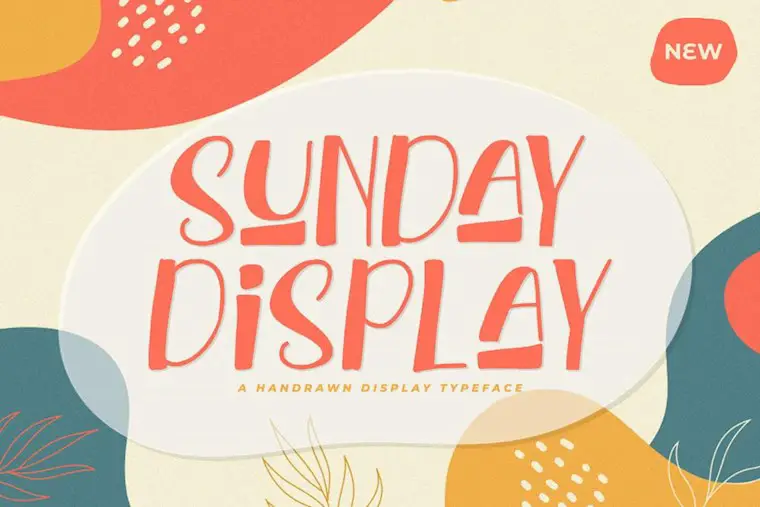 Would you wish to meet something extraordinary today? Then Omiwa Font can satisfy your request with its comic letters. Product branding will benefit from it the most.
Price: Free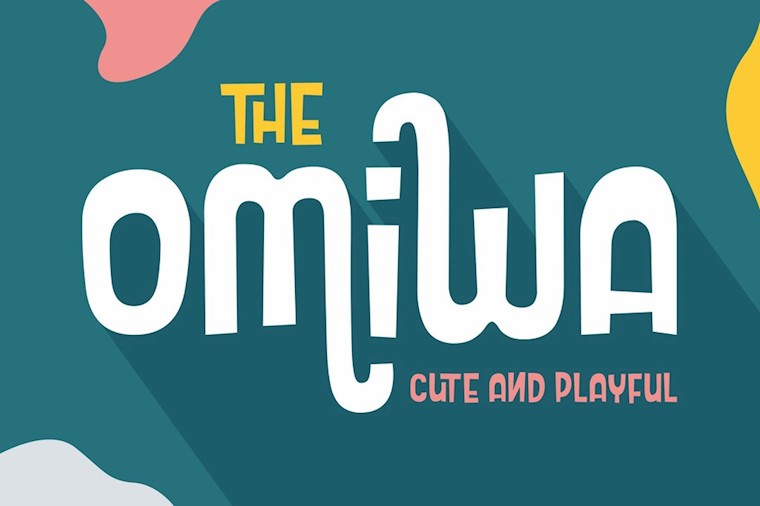 Do you want to evoke the nostalgia for childhood through the means of design? The font choice also matters here, so have a look at this thin and sweet one!
Price: Premium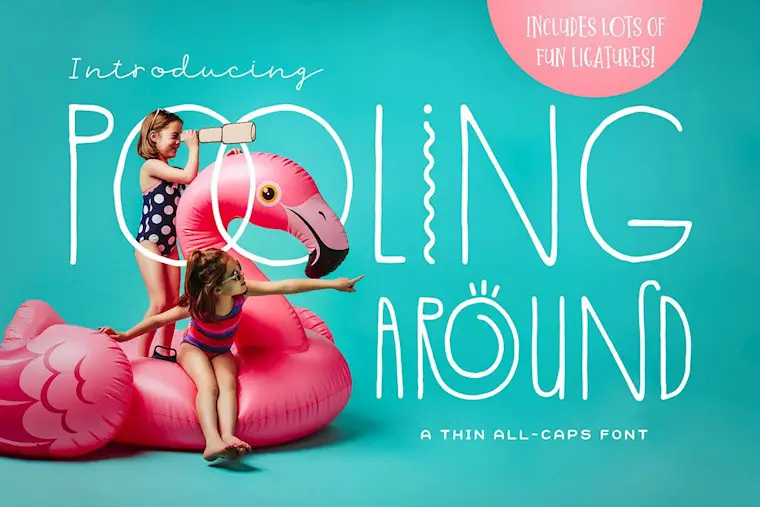 This shiny display font will look lovely on children's clothes, posters, cards, and other thematic goods. Try it for free!
Price: Free
Are you willing to find a font that is vintage and contemporary rolled into one? Welcome Regards!
Price: Premium
This contoured handwritten font will back you on track with kids' calligraphy. Nothing can compete with clarity and simplicity, right?
Price: Free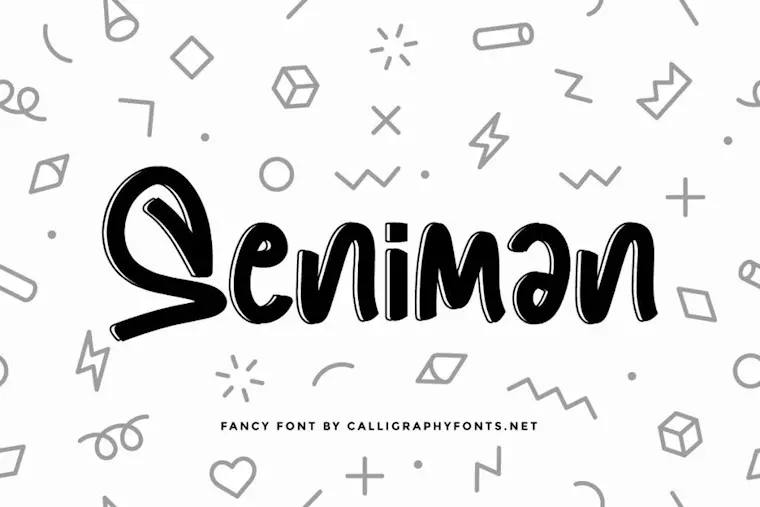 This font can easily catch you by the title, but that's not all it can boast of. The style of handwriting is also unique, and we'll engage kids with playful tunes.
Price: Premium
Put down a note at the cafe's entrance or a greetings card. Add logical stress to the slide of your presentation or the website's page. All that comes true with Lovin Yourself font.
Price: Free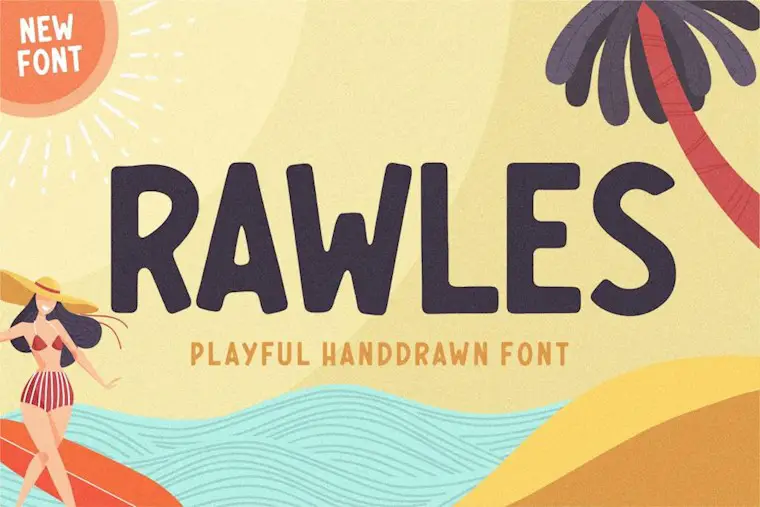 This outlined typeface is very functional if you need to work with childish design on a regular base. Meet the newbie!
Price: Premium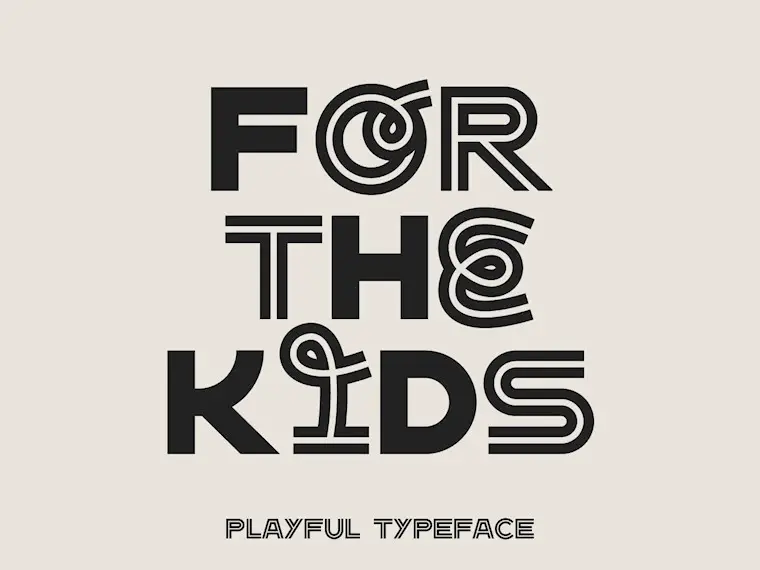 Manufacturers of goods for children can be happy from now — this font will make their items even more desired.
Price: Free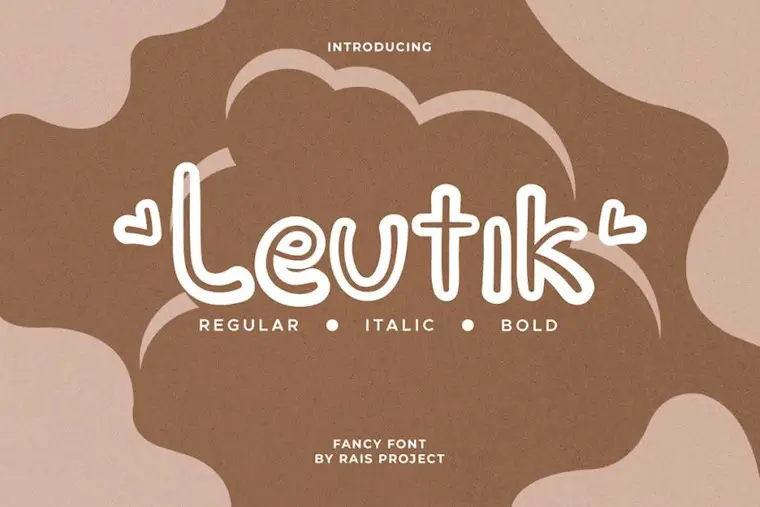 A child's birthday in summer? Or are you helping in preparation for the happy event? This font tells that the party is coming soon.
Price: Free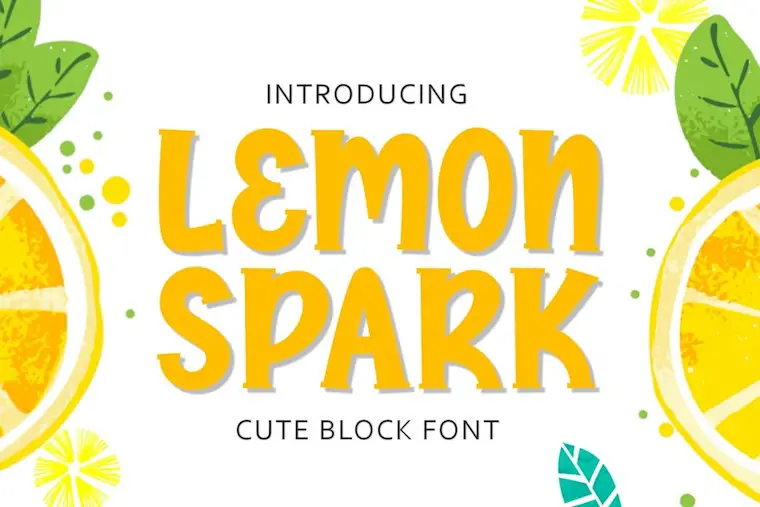 Have you met so playful hand-drawn all caps in your life? Get acquainted with this font closer!
Price: Premium