At the initial stages of building a WordPress website and even when your site is already running, many factors ought to be taken into consideration. For many individuals, the belief that good content, an excellent CTA is all that counts, has brought countless websites down and out of the game before you could say "Jack."
One crucial factor which you have to take into consideration with regards to the outlook of your WordPress website is your theme. Considering the innumerable number of themes supported by WordPress, you certainly need a trustworthy guide, which is why we are here.
In this article, we are going to be looking at ten of the best conversion-focused WordPress themes, alongside some other essential factors like pricing and features to help you make the best choice for your website.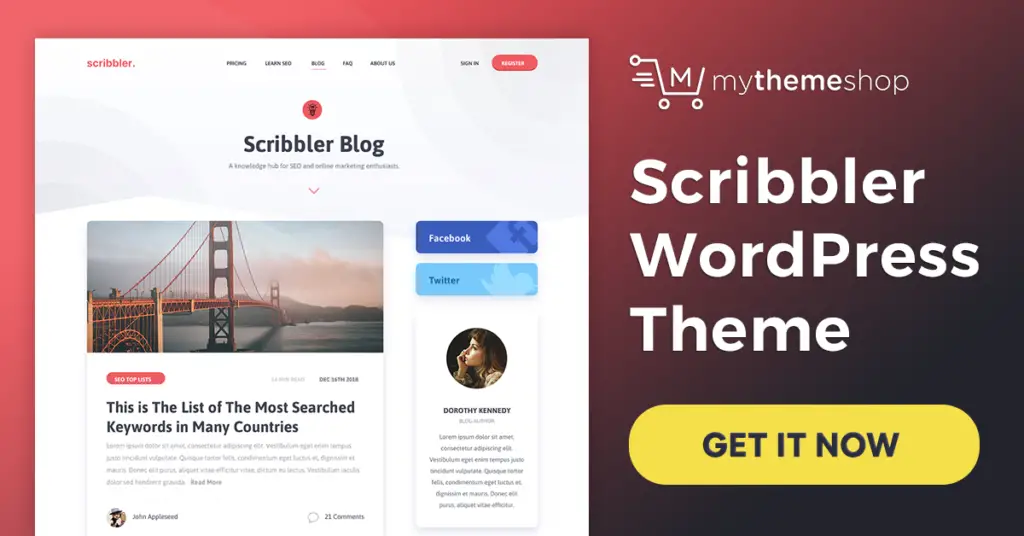 The Scribbler WordPress theme has one of the best layouts, which leaves site visitors with a lasting impression. It is also responsive, which means that it looks good on whatever website it is used.
Alongside the responsive nature, it is also speed and AdSense optimized, which means that you not only dazzle your visitors, but you also get a rewarding click-through rate on your ads. There are many other exciting features you can get by using this making it an all-round best for users.
Extra Features
2 Header layouts
2 Blog layouts
Pricing
Starting at $59 for 3 sites
---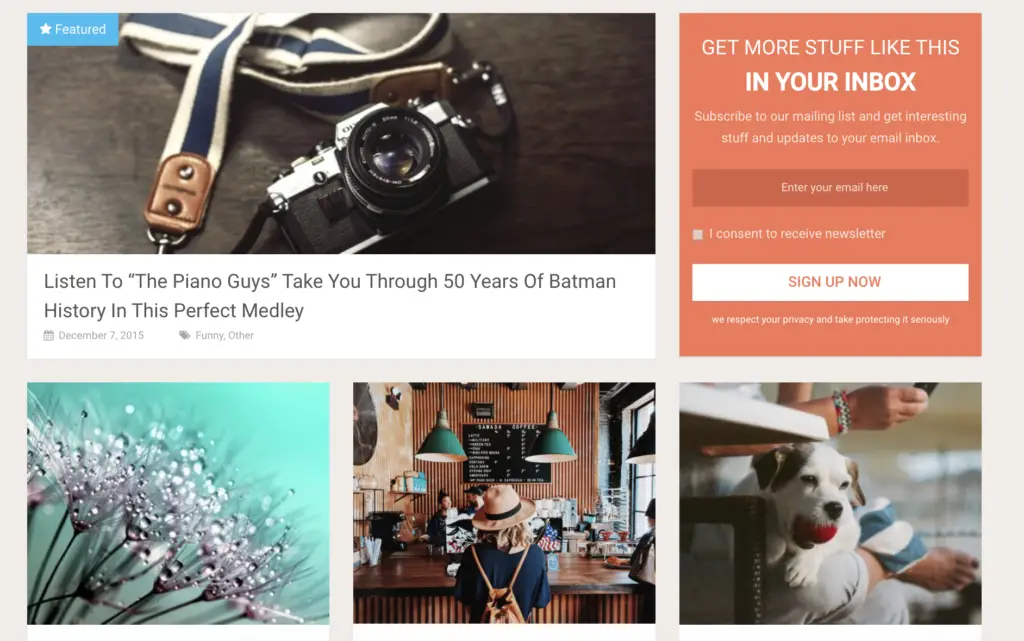 This is an exciting WordPress theme which boosts social shares, your traffic, and revenue. The selling point of this beautiful theme is that it is built to be fast and engaging alongside the social sharing feature.
This way, you have improved search engine ranking while having a beautiful outlook.
Extra Features
Engaging designs
Fast loading
Social share capacity
Widget/newsletter form
Pricing
Starting at $59 for 3 sites
---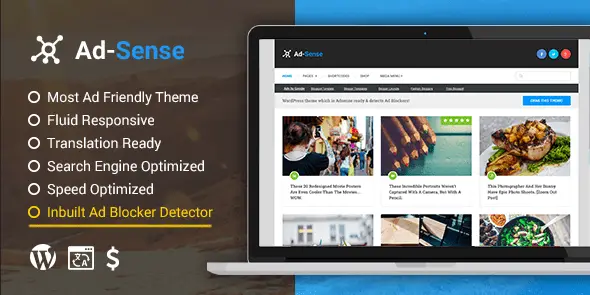 We have different reasons for creating websites, and it earning money from ads is one of them, then look no further than Ad-Sense.
This theme is ad-friendly, and it comes with other features like more effective ad placement, ad management, content locking, and ad-blocker detection. This theme gives your ads more placement and even shows ads to people who do not wish to see any ads.
Extra Features
Translation ready
Search Engine Optimized
Speed Optimized
Pricing
Starting at $59 for 3 sites
---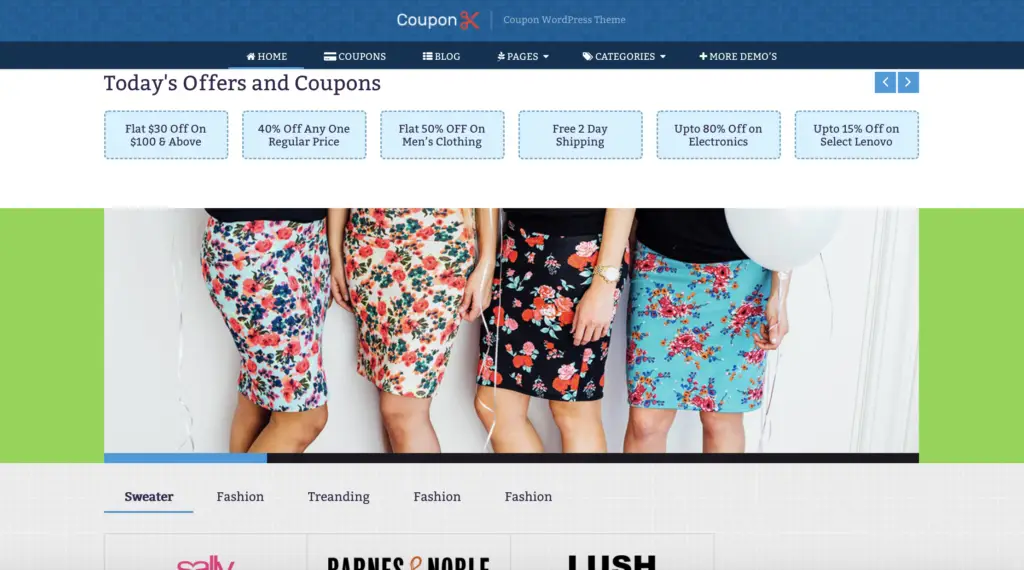 The coupon WordPress theme is a professional and beautiful theme made specifically for coupon businesses. This has a creative outlook that you can customize as well. When it comes to selling coupons, it does not get any better than the coupon theme.
Extra Features
Responsive layout
Customizable homepage
Beautiful sidebar
AdSense Optimization
Translation support
Pricing
Starting at $59 for 3 sites
---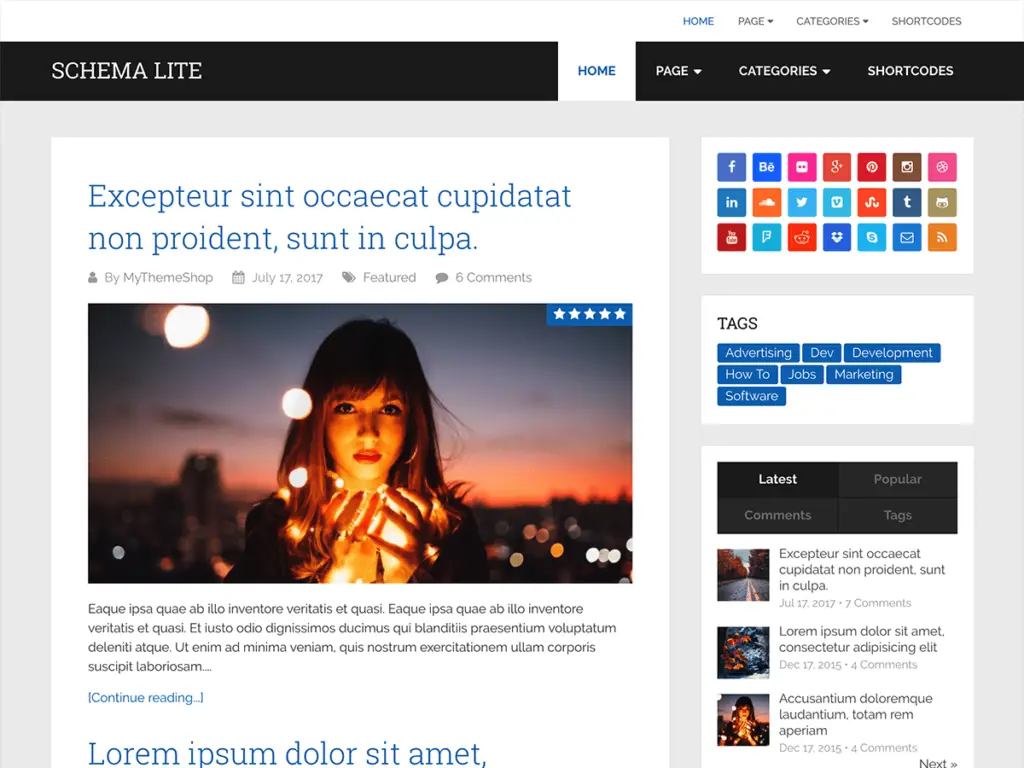 Schema is an SEO friendly WordPress theme and is also one of the fastest loading themes. It has some of the best features, including widgets, shortcodes, and custom options panels.
This theme also includes attractive snippets that help search engines view your site and rank you better and higher.
Extra Features
Dummy Data
HTM5 and CC3 ready
In-built review system
Well documented theme 
Pricing
Starting at $59 for 3 sites
---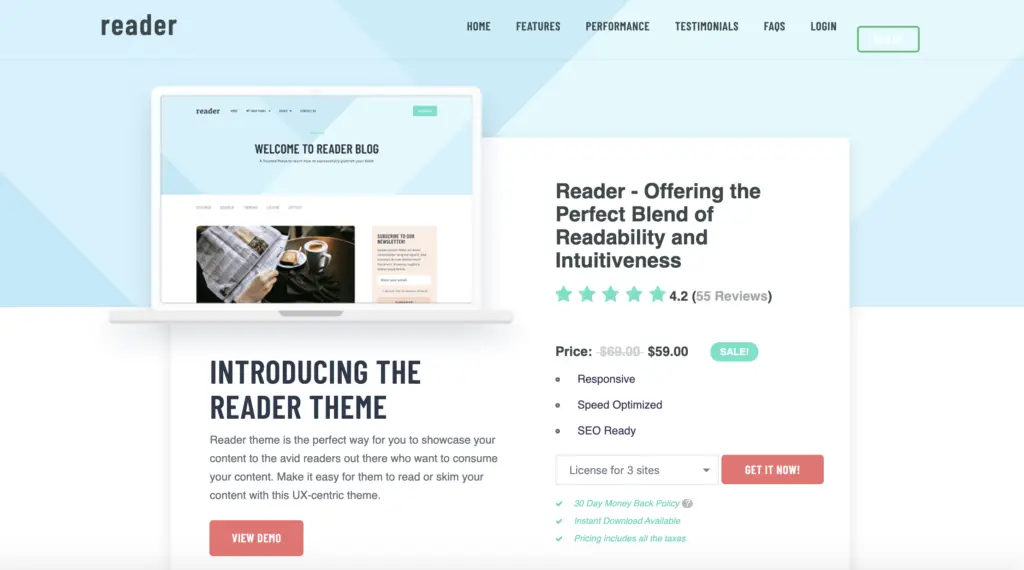 The reader theme is a great way to bring out the beauty in your content, because you know, even though the content is excellent, your theme can make it better.
It makes your content easy for users to read, being that it is a UX-centric theme.
Extra Features
Responsive
SEO ready
Speed Optimized
Pricing
Starting at $59 for 3 sites
---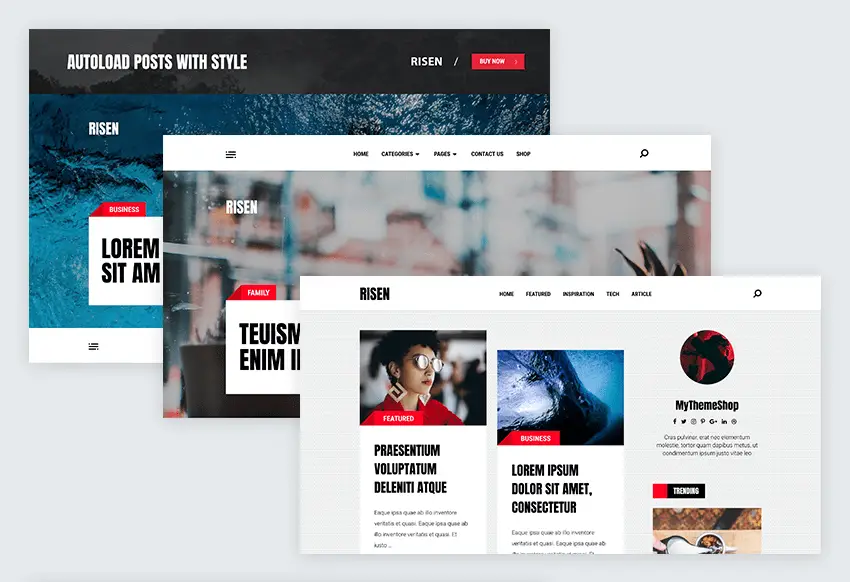 This is an elegant and sophisticated WordPress theme that is a great way to start any website. This theme has a pleasing design with industry-leading performance rates many users can attest to.
Simply put, this theme has a sophisticated and customizable outlook you have to check out. It gives you the capacity to make your blog look as good as you want it to, so you can use the same theme with someone else and still have a different outlook altogether.
Extra Features
Responsive
SEO ready
Speed Optimized
Pricing
Starting at $59 for 3 sites
---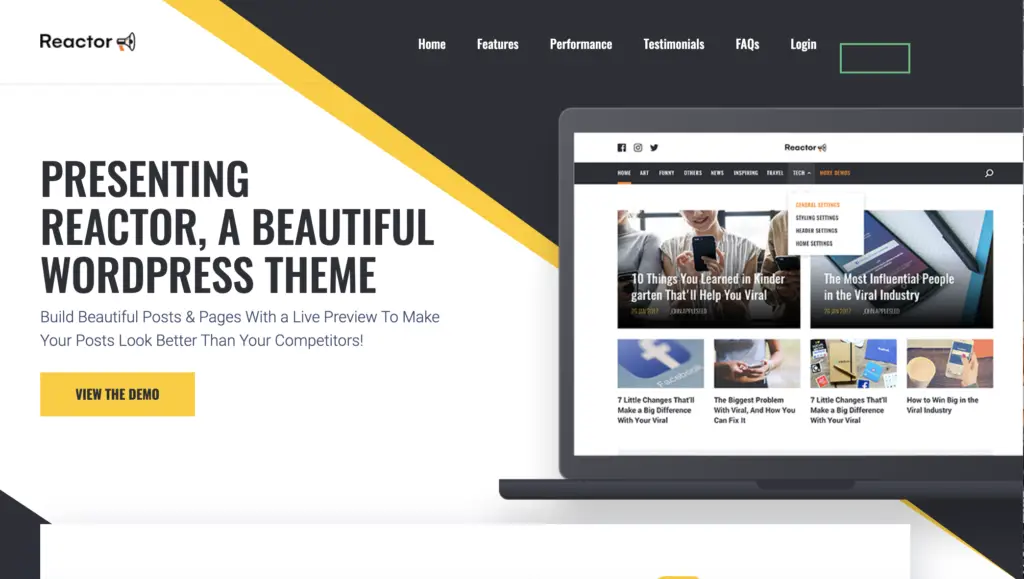 Reactor is a wealthy combination of speed and a beautiful design well out together. It looks good on the eye as it takes the time to load as fast as possible.
If you have or are looking to create a content website, Reactor would give you speed and beauty, all in one package.
Extra Features
Responsive
SEO ready
Speed Optimized
Pricing
Starting at $59 for 3 sites
---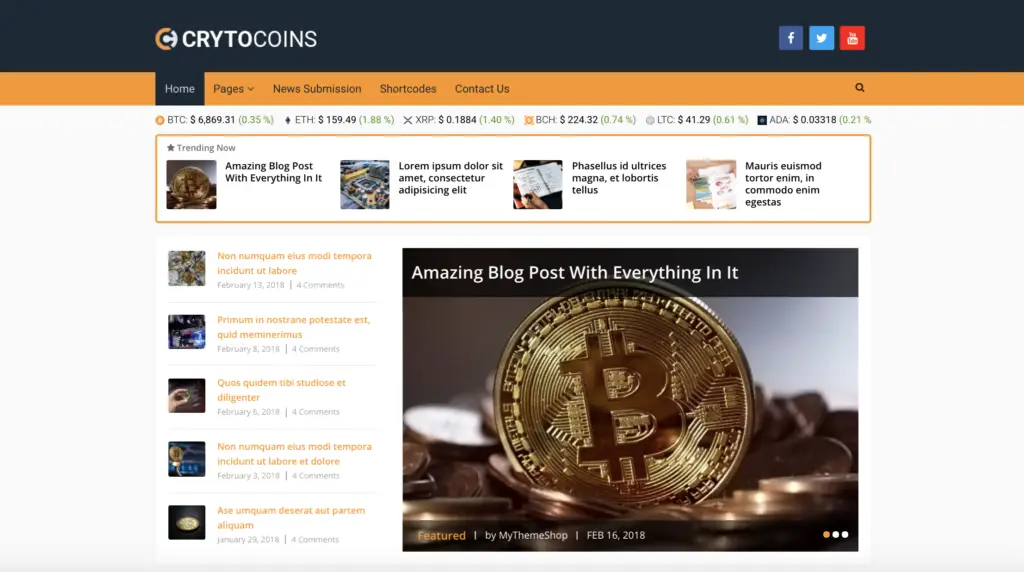 When running a blog based on cryptocurrency, crypto is one choice you can count on to give you what you need.
Crypto has many other special features specific to it asides the usual blogging features, which makes it a sought theme by traders, crypto bloggers, spectators, and commentators.
Using this theme, you have many ways to monetize your site even as you make use of it for numerous cryptocurrencies across the crypto world.
Extra Features
Live pricing
ICO support
Historical Data
Pricing
Starting at $59 for 3 sites
---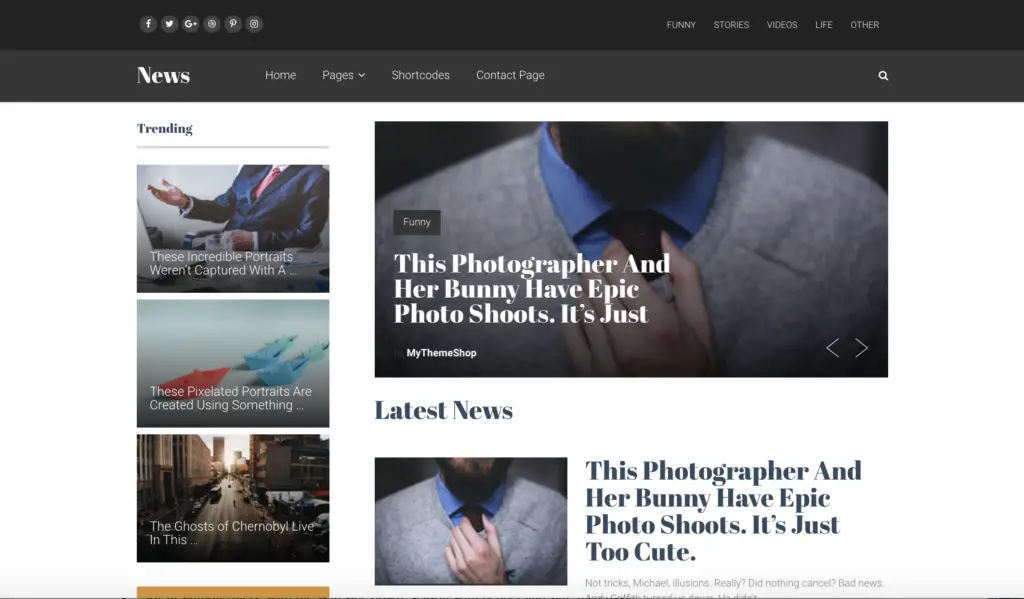 This is another beautiful WordPress theme ideal for website social media marketing. With spontaneous navigation, your visitor can easily find content while the community tools help with site growth and social sharing. This theme has a lot of professional features that give it a professional outlook and a well-designed theme just for your use. 
Extra Features
Spontaneous layout
Fast load time
SEO optimization
Unlimited colors
Menu compatibility
11 free widgets
Double post layout
Pricing
Starting at $59 for 3 sites
---
Conclusion
These are some of the best WordPress themes for your website, and whether you are new to the game or not, these themes cut across all the spheres of blogging, which means that choosing from these selected few means that you are covered. 
One thing you have to understand is the features and make sure that they can work for you as well as your website objective.