Halloween is just around the corner. Everyone will be choosing costumes, decorating the house, buying candies, and doing scary makeup. This holiday has become very popular in the last century and boosted the creation of related paraphernalia, such as costumes, postcards, jewelry, and other stuff. Halloween ranks as a second holiday in the United States by popularity. According to statistics, stores get around $2 billion for selling sweets and candies every year on Halloween.
For many companies and teams, Halloween is a perfect occasion to organize corporate parties and team-building events. There are many solutions to make a spooky celebration. And here is a good selection of Halloween fonts you can use for the posters, invitation cards, websites, and blogs. These fonts will help you make your party not only scary but also elegant and stylish.
Make sure to check out our previous collection of 40 Halloween gifts for adults!
A perfect collection of handwritten fonts includes 21 different options that will add some eerie atmosphere to your invites and other Halloween projects. You will find sans serifs, brush scripts, geometric brush typeface, and many more styles. From $35.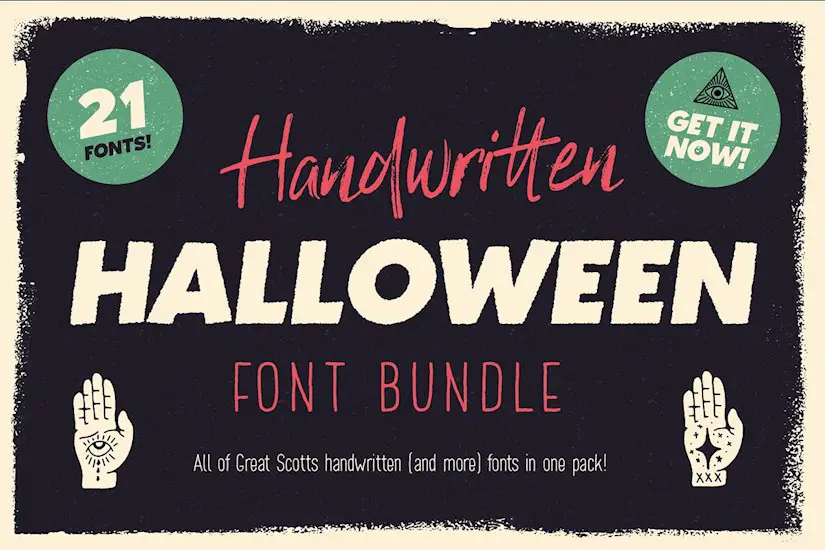 A Moonhells font is designed to fill the party with more horror and fear. This typeface is especially recommended for poster due to its expressive character. You will get a bonus – a flyer and a Halloween icon. From $26.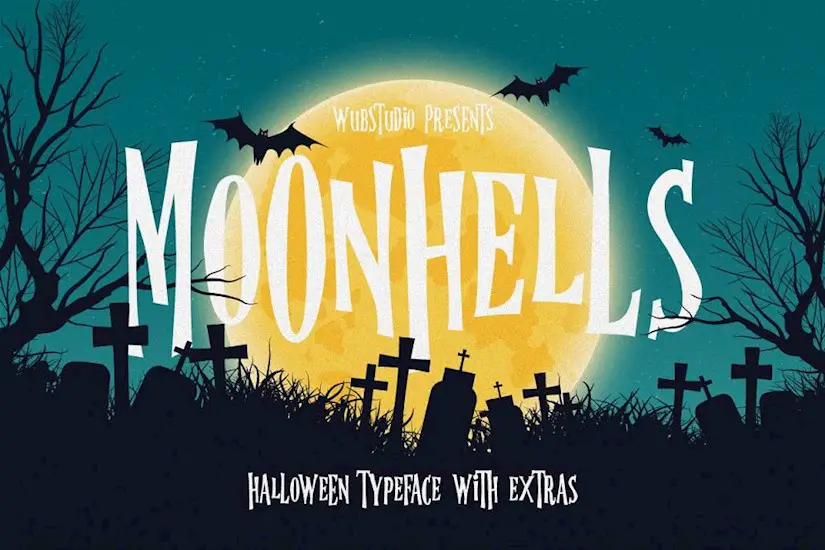 When Night Comes font collection will greatly underline the Halloween mood of many design projects. You can use it for blog, logos, packaging. 2 font variations and 20 dreamy illustrations offer great style opportunities. From $24.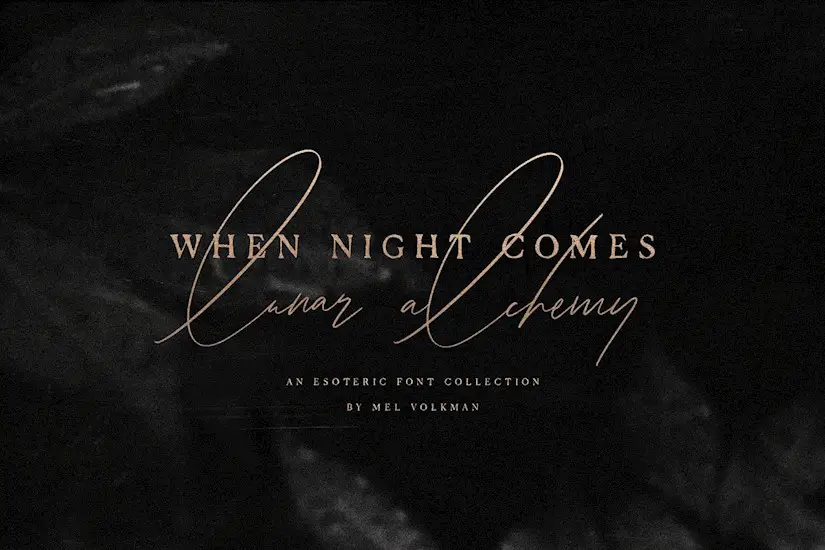 Hey Boo font set is not so scary but still has a specific Halloween nature as letters are decorated with little spiders and web. It is a great solution for kids' projects and parties. From $7.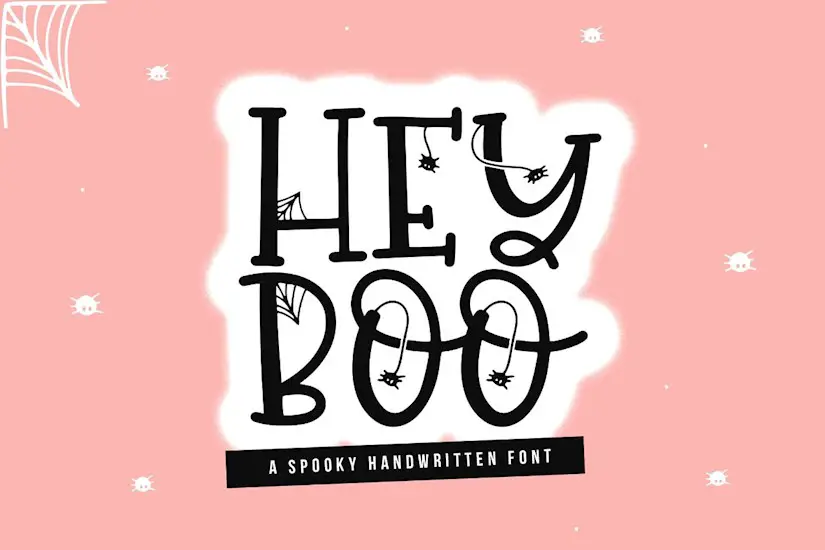 A great uppercase Halloween font will become an appropriate touch for many web designs. It is also good for apps, posters, booklets, and other printed goods. The pack includes an editable vector and a transparent PNG. From $5.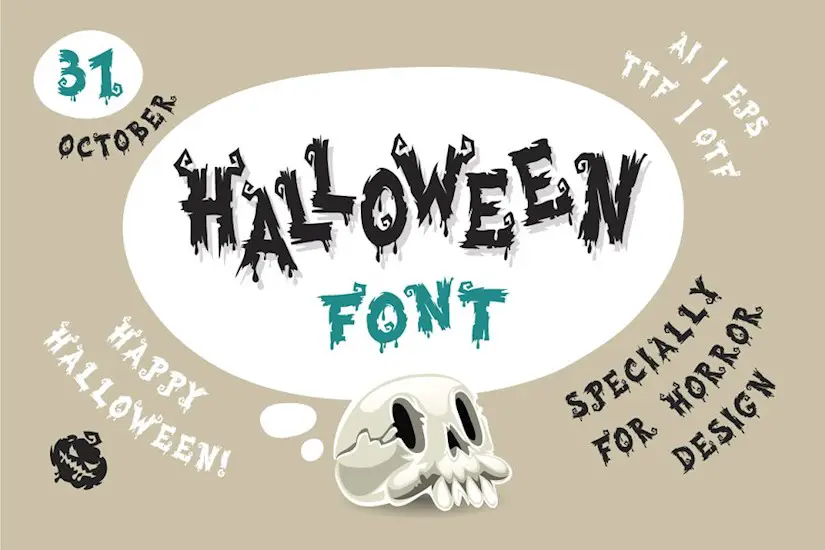 Scary Zombie Monster Halloween font will help you make your party really cool. It is perfect for creative invitations and adverisements.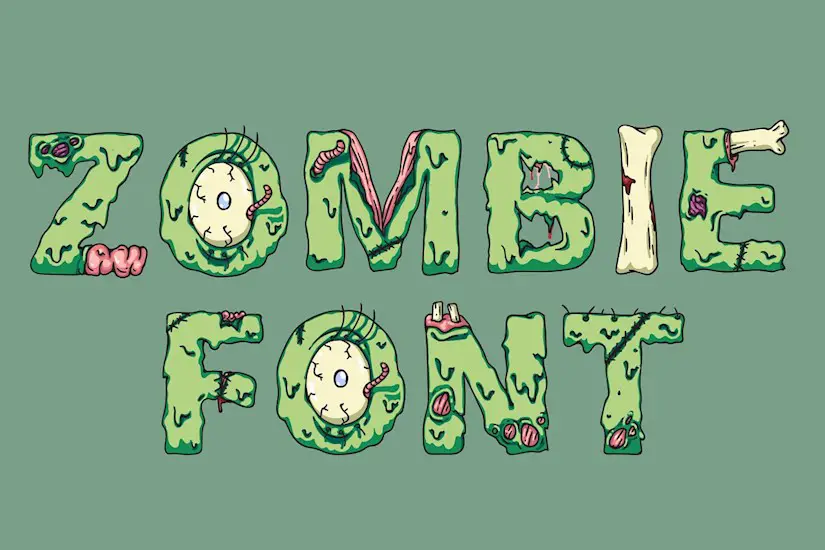 A hand-drawn brush font Okami is a perfect solution for bold and eye-catching horrifying headings. It includes uppercase letters and numbers. From $12.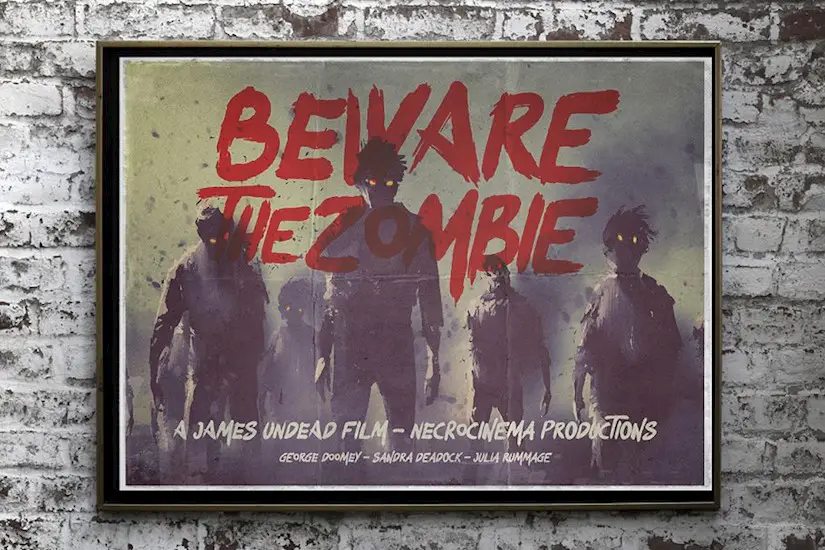 The package includes Pentacle font and 130 spooky hand-drawn icons. Gothic and Sans Serif styles will help create unique Halloween designs in an intimidating manner. From $15.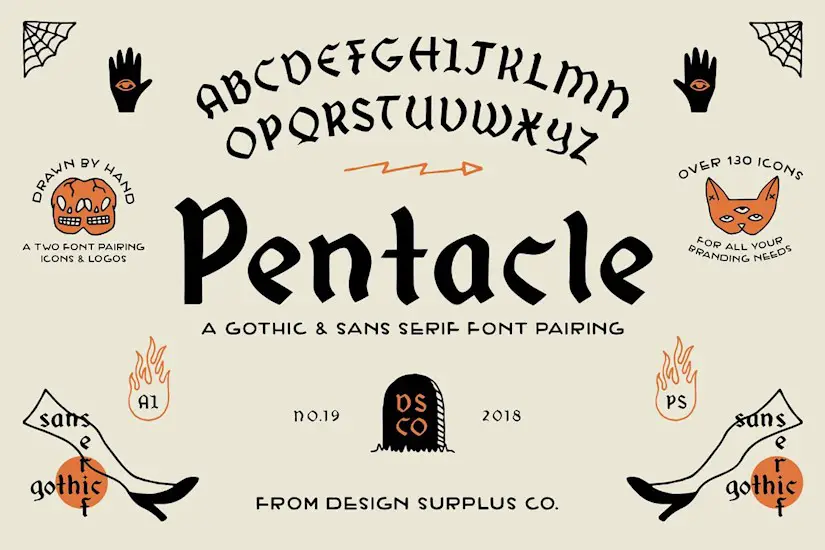 A layered typeface collection conveys the dreadful atmosphere of horror movies and vintage comics. The font is perfect for headings, logos, quotes, clothes designs, etc. It includes a graphic pack, dreadful flyer, and quotes. From $40.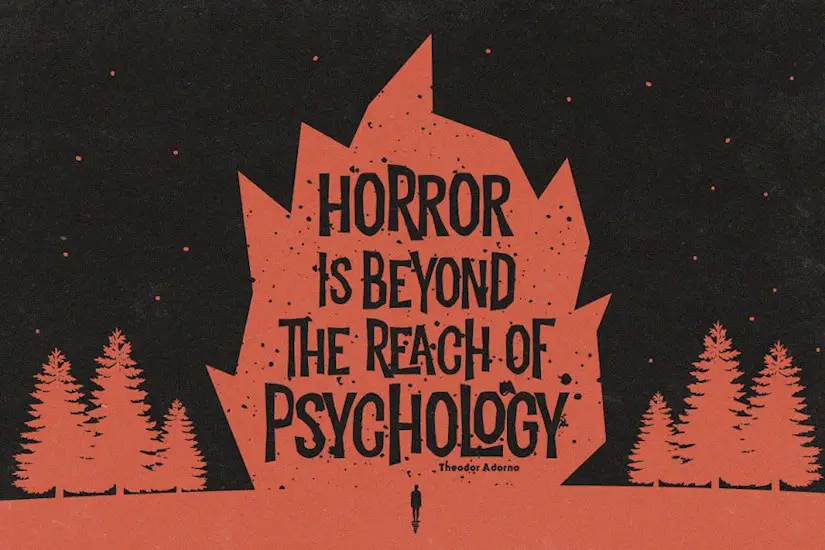 Halloween Freak Show is an original font that is ideal for all types of thematic invitations and other printed products. Letters with dropping blood will add a note of horror to your designs. From $10.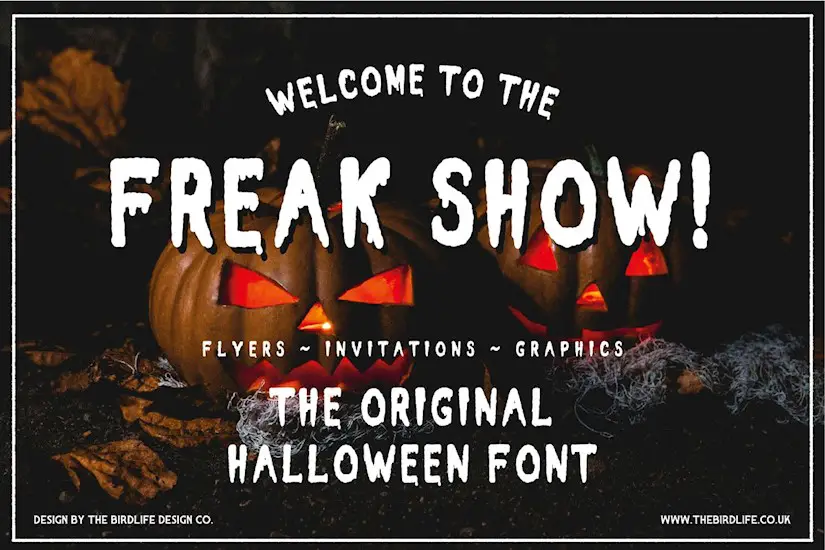 A vintage Endless Sorrow font consists of versatile hand-drawn all-caps in a playful style. This font is in a soft Halloween atmosphere and will be appropriate for kids' holidays and celebrations. From $15.
A Halloween font in a retro style will be a good choice for your holiday projects.6 fonts will easily add that eerie touch to your designs. The pack will be good for invitations and posters. From $9.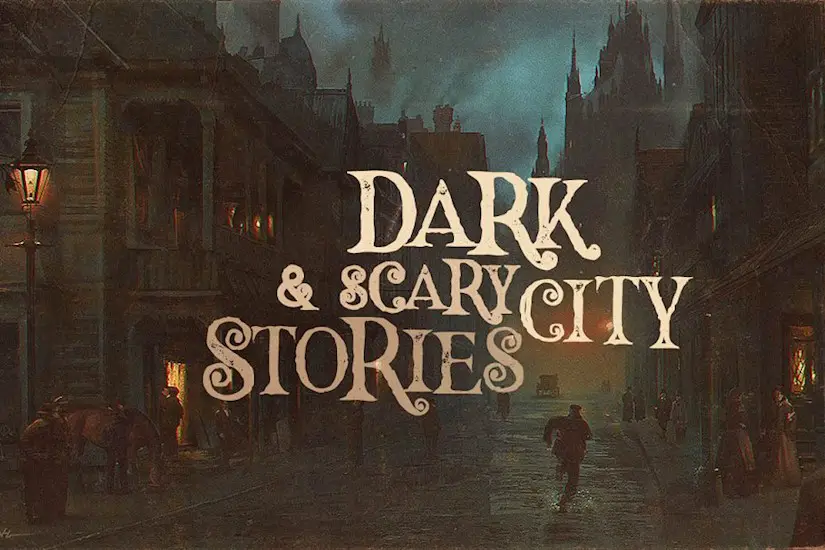 Stranger Times font uses Open-Type SVG technology. It comes in three sizes and looks very realistic. The pack includes OpenSVG font, Regular font, Brushes, and Swash brushes. The typeface can be used in any color and on any background. From $19.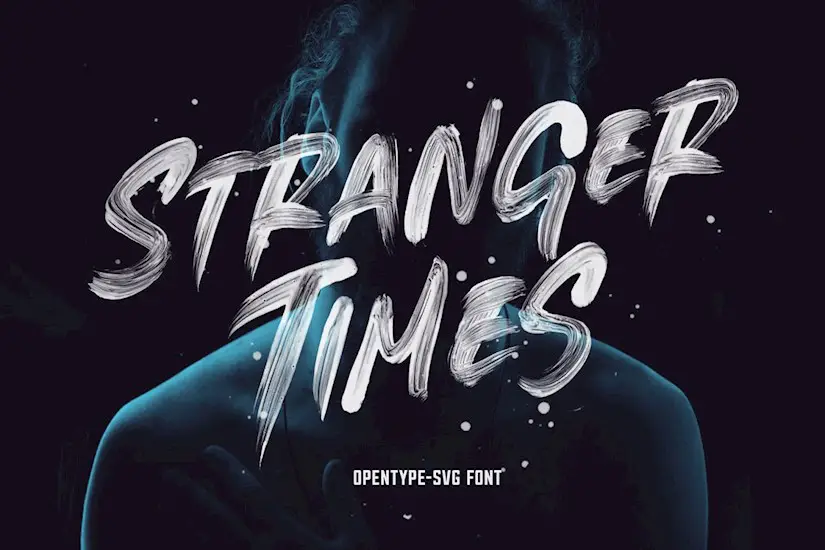 Scurd is a blood-dripping font that ideally matches the Halloween designs. It will enable you to make your horror party even more frightening. It is especially good for flyers and posters. From $12.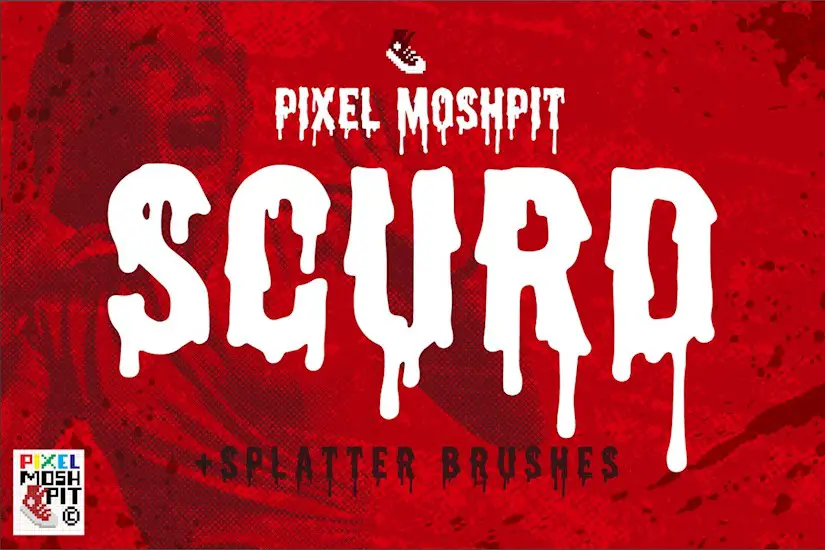 Mitoos Halloween Font is designed in the good-nature atmosphere. With more than 100 graphic elements, you will easily create endless thematic projects. It is a nice tool for kids' invitations. From $19.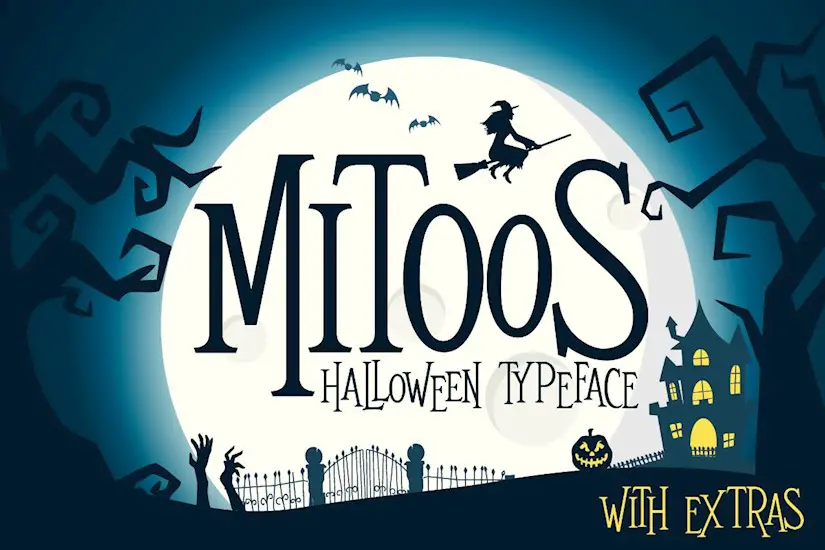 Fright Night is a vintage horror font collection that comes in 12 options. It offers you perfect tools to combine styles and add scary headings to your projects. From $22.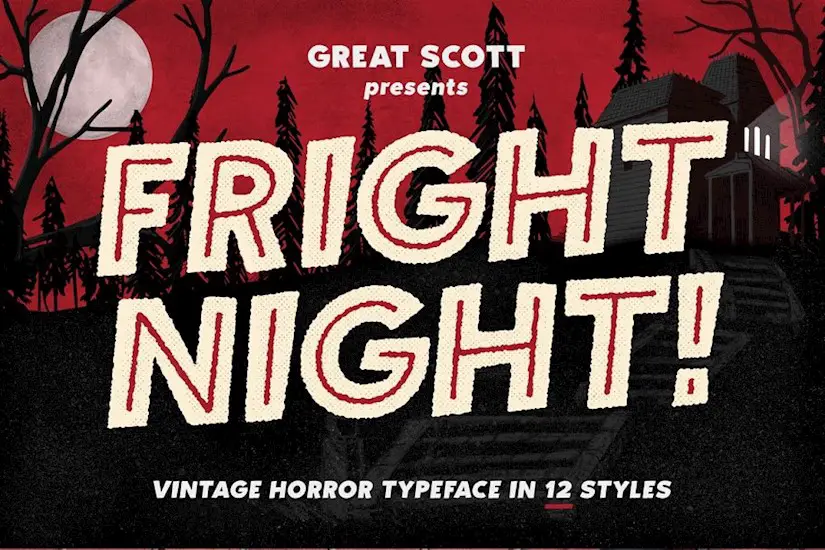 Take Charge is an OpenType SVG font. It offers 285 hand-painted characters that can be turned in exclusive designs for social media posts, book covers, all sorts of advertising and branding. From $19.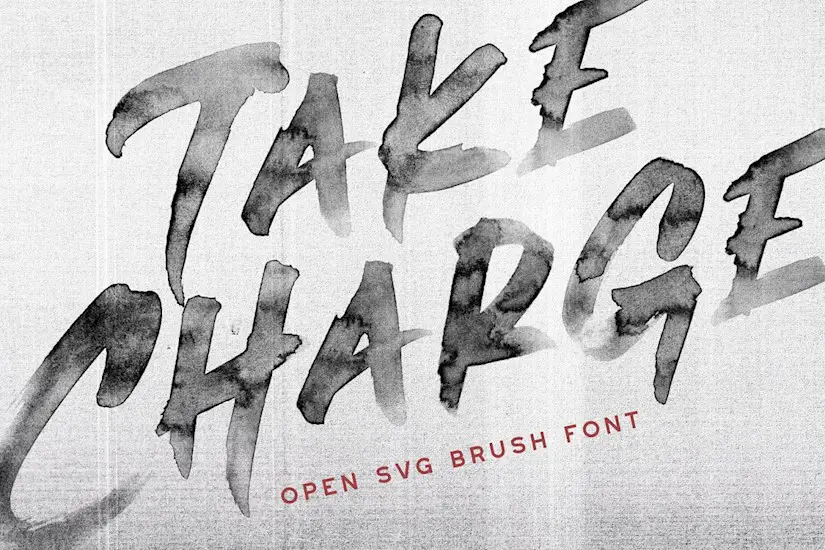 Shriek! Font is an ideal option for fun Halloween designs. Quirky and hand-drawn characters will transform your projects and add some spooky feel to them. The typeface is good for both commercial and personal use. From $ 9.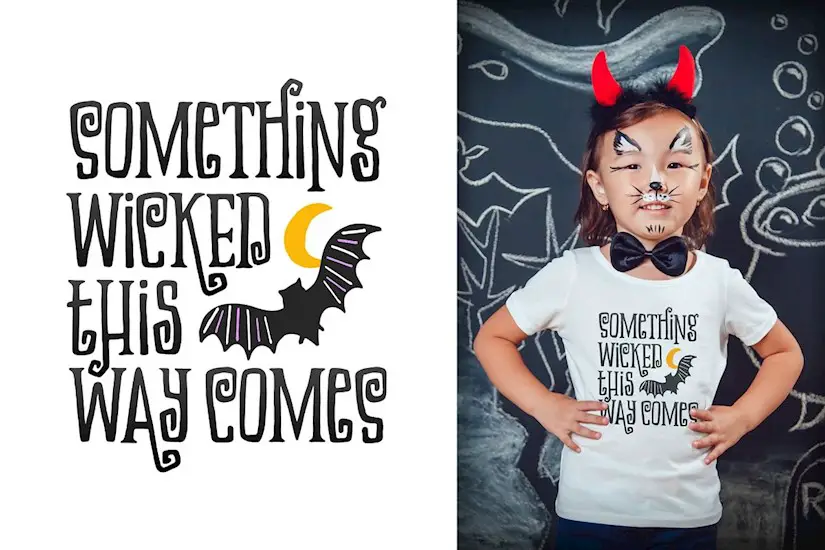 Definitely Haunted Halloween font will complement many designs, from web graphics to traditional invitations. Make your holiday projects more sophisticated with this serif typeface. From $6.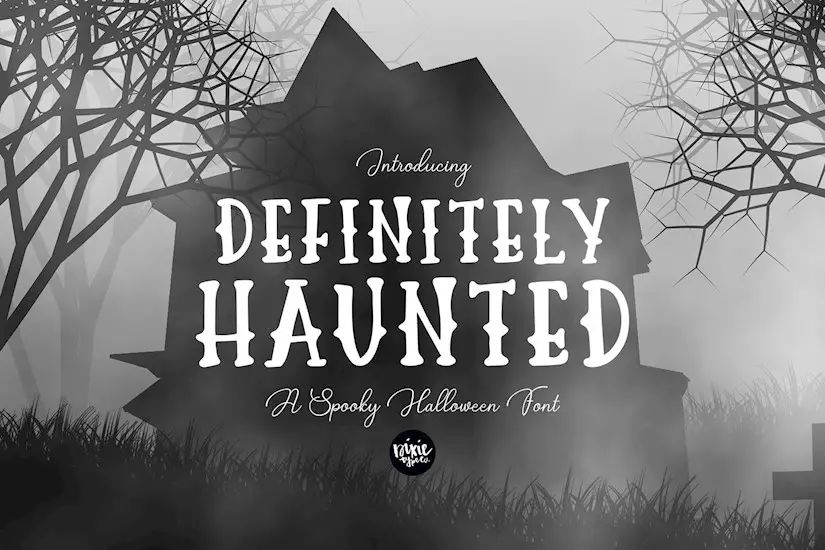 Deathgrin font is made in a horror style. With it, all your projects will turn into dreadful masterpieces. If you are preparing a bone-chilling Halloween party, then it is the right front for your decorations. From $10.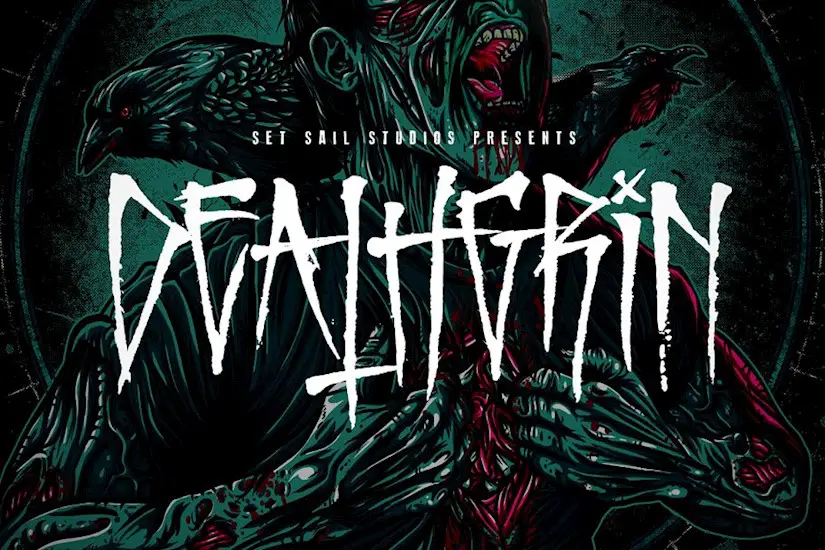 The Witchy vector pack offers 44 elements to create unique designs in Halloween style. You can change letter size, play with colors and layers. It is a great solution for adding a spooky mood to blogs, websites, and other projects. From $14.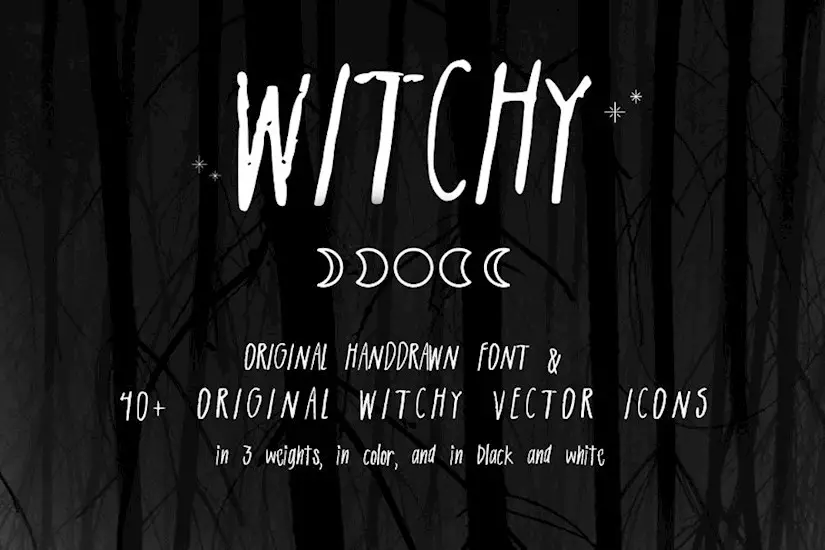 Chopping Block Font in a bloody style allows creating horrific typography devoted to the Halloween theme. It is ideal for invitations to gothic parties and similar events. From $16.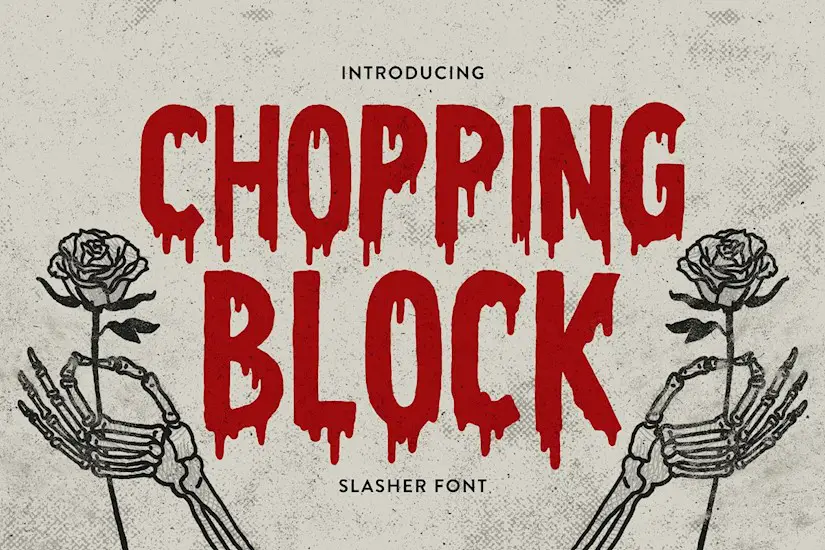 Wild Wood Font and Extras collection is created in the gruesome style of horror movies. It will add mystery shades to your designs. It comes with a bonus set of vectors. From $12.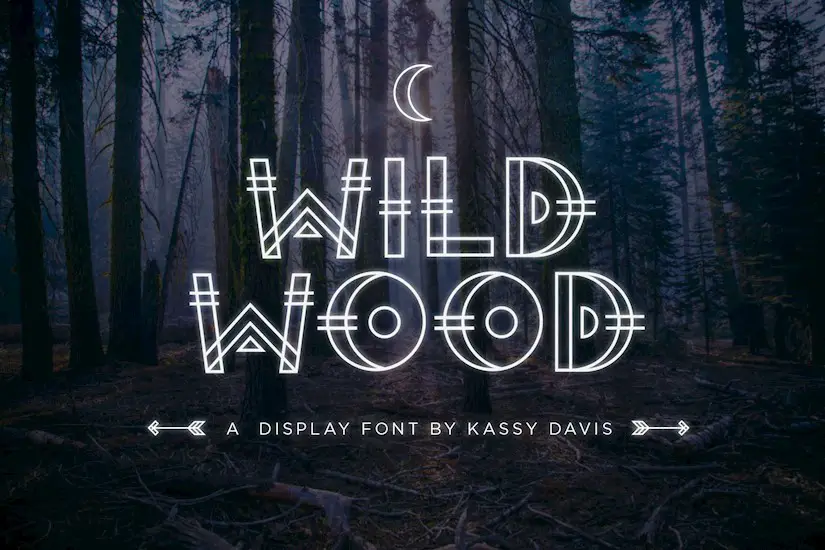 The Witches font is equally good for Halloween and esoteric needs. It is only uppercase and recommended for logos, headlines, titles. It will work well in social media and blogs adding the feeling of witchcraft and magic. From $8.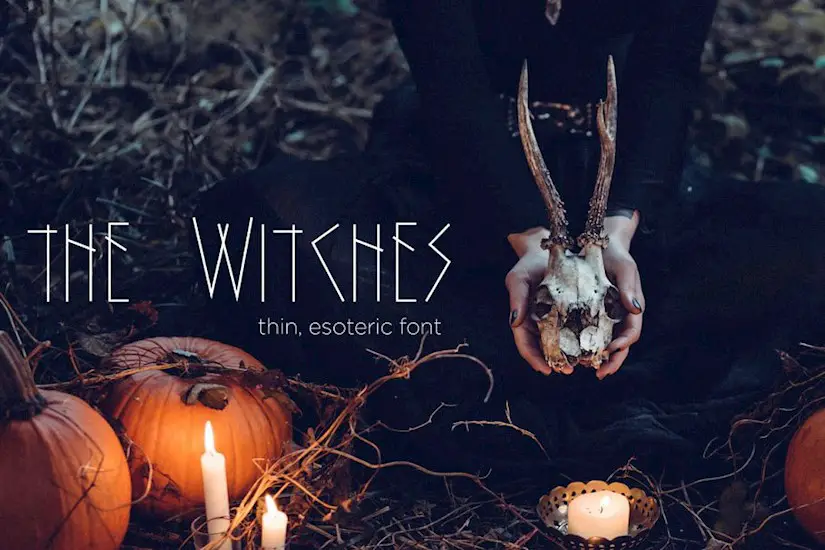 Cheesy Horror Font is made in a joyful style with a subtle Halloween hint. You can use it for various projects such as book illustrations, movie posters, graphic designs for eye-catching designs. From $16.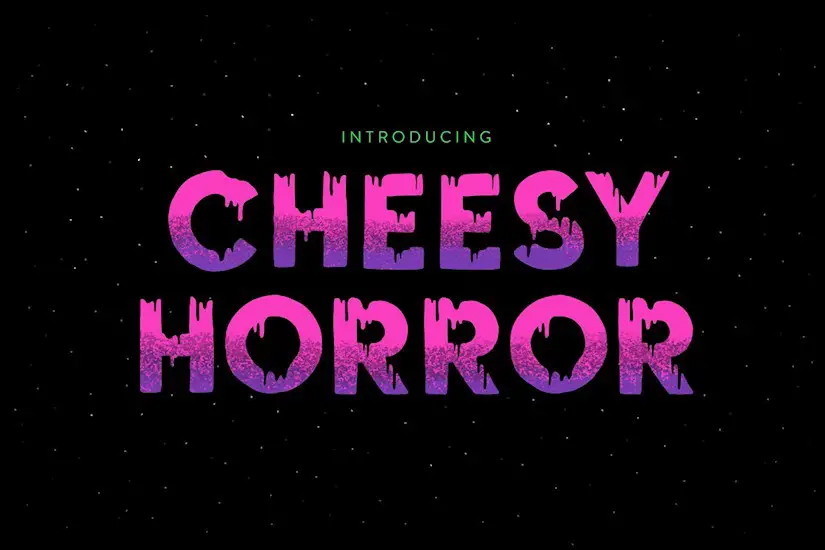 ***
We hope you enjoyed our collection of premium Halloween fonts! Stay tuned!