If you start your dropshipping business, it makes you a jack of all trades. You need to create a perfect Shopify website, design business cards, create an Instagram account, and find an ideal product.
We have compiled a collection of the best socks mockups to preview your product even before it's manufactured for those who choose to sell socks.
In this list, you'll find the best socks mockups, including simple socks mockups, baby sock mockups, sports sock mockups, regular socks mockups, low cut socks mockups, knee-high socks templates, free socks mockups, and premium socks mockups.
Read also:
Best Socks Mockups
This realistic mockup will help you present your design more strikingly. It contains a pack of shots showcasing a sock from different sides and applying different patterns to a toe, hill, and cuff—a perfect solution for mid-calf-length socks.
Price: Premium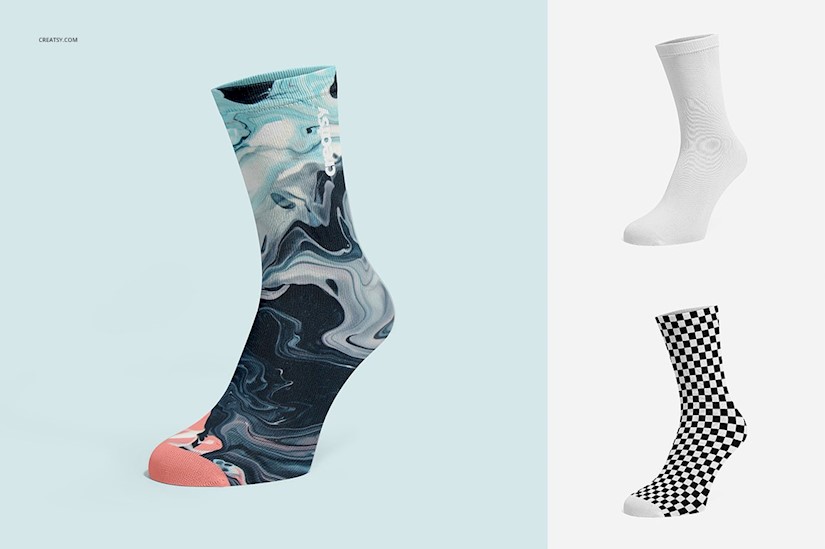 With this creative socks mockup collection, you will easily make an appealing presentation. Nine files are fully customizable and editable, providing an incredibly realistic effect. Change colors, backgrounds and customize the mockup.
Price: Premium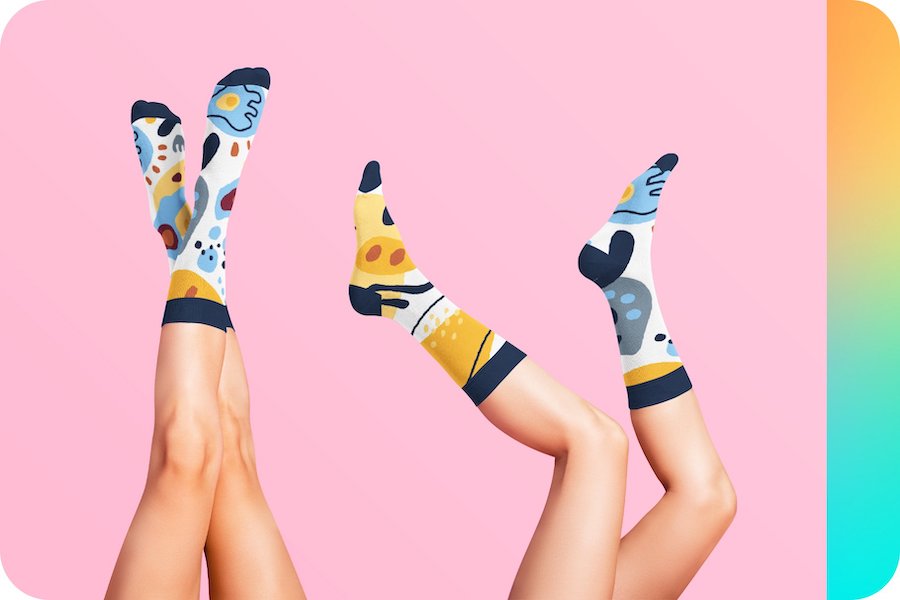 This template collection will be appropriate for sports socks. The pack includes three files that will best demonstrate your future product. In addition, you can use smart objects to customize designs and change colors.
Price: Premium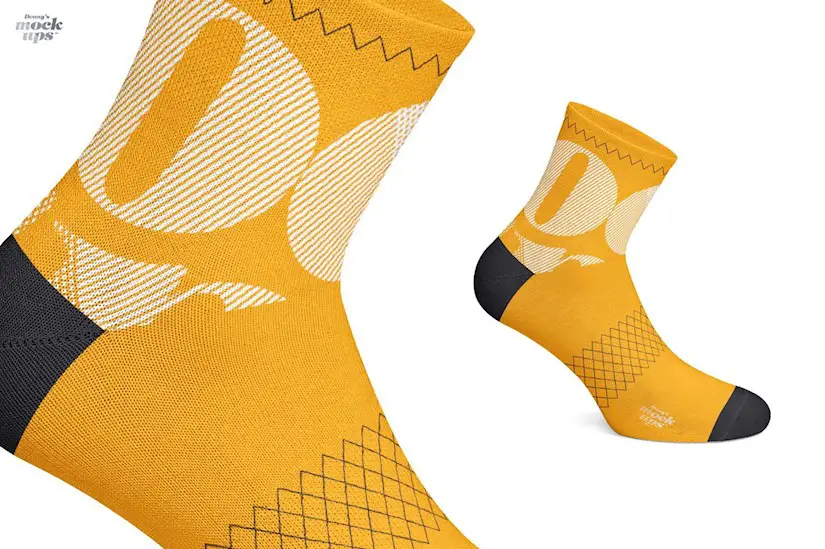 Use a set of high-quality mockup files for showcasing your medium-calf length socks designs. You can change a heel, toe, and cuff, add or remove a label, and experiment with colors. 3D wrapping will allow you to create real-life presentations.
Price: Premium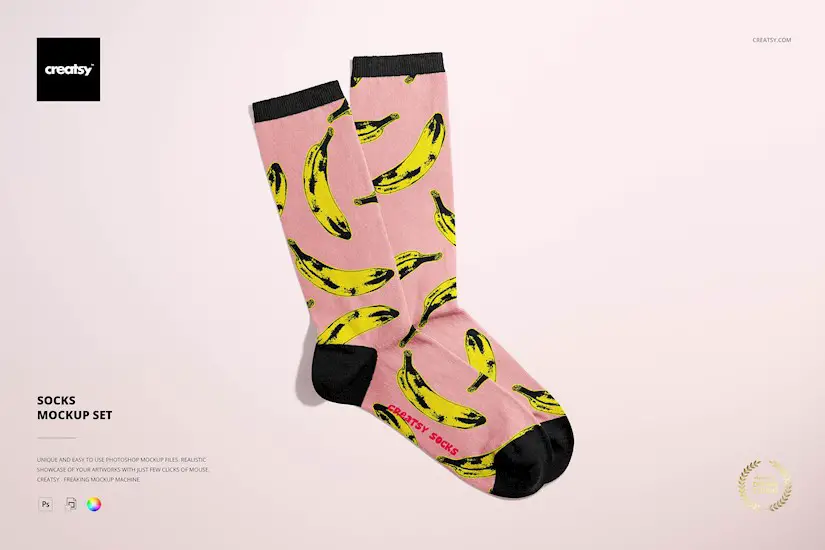 Download a fully customizable and easy to edit mockup set for sports socks. You can add any pattern, experiment with the background, and use multiple smart objects. Play with colors to create photo-realistic designs.
Price: Premium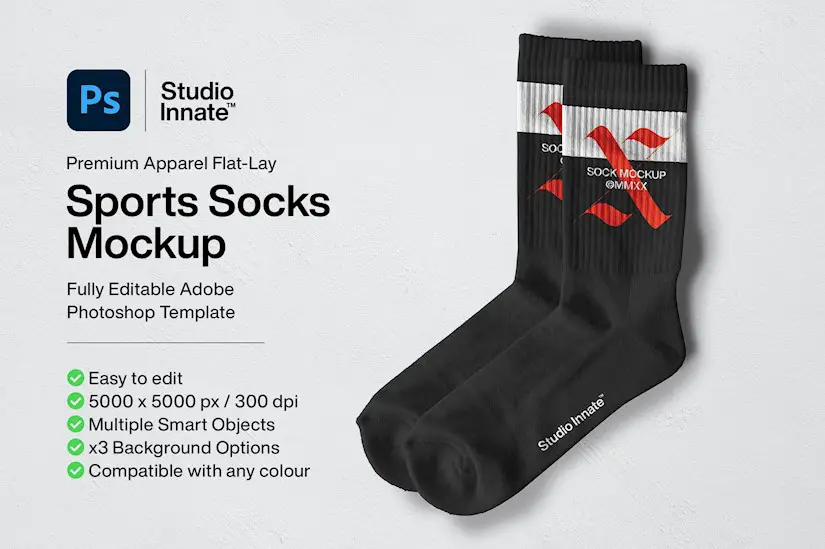 This free sock template collection offers you files with an image of the sock on a mannequin. Insert your pattern via the smart object layer, select the background color, and enjoy the realistic result. 
Price: Free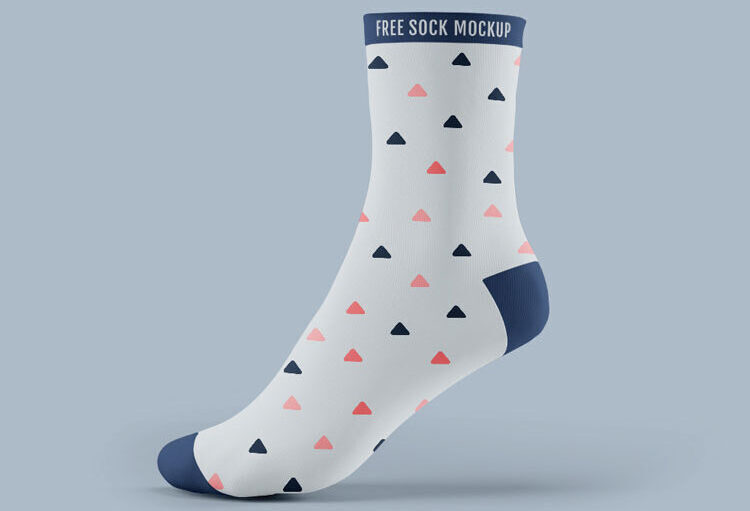 A four-file socks mockup set will showcase your design in the most creative way. You can use a free template with paired or single socks for short and long styles. Then, add your pattern and experiment with colors, shades, and backgrounds.
Price: Premium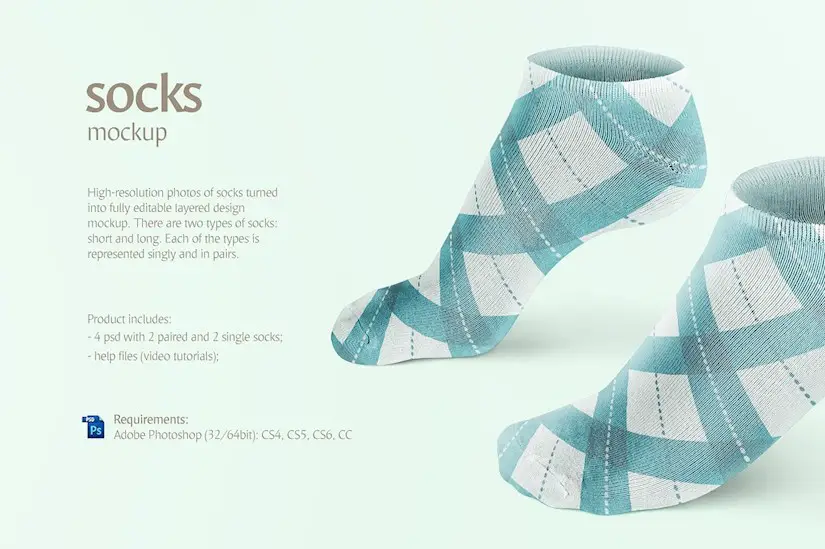 This template set is a perfect tool for testing socks designs for babies. It contains four files with changeable colors and designs via smart objects. You can also add and customize a label to your presentation.
Price: Premium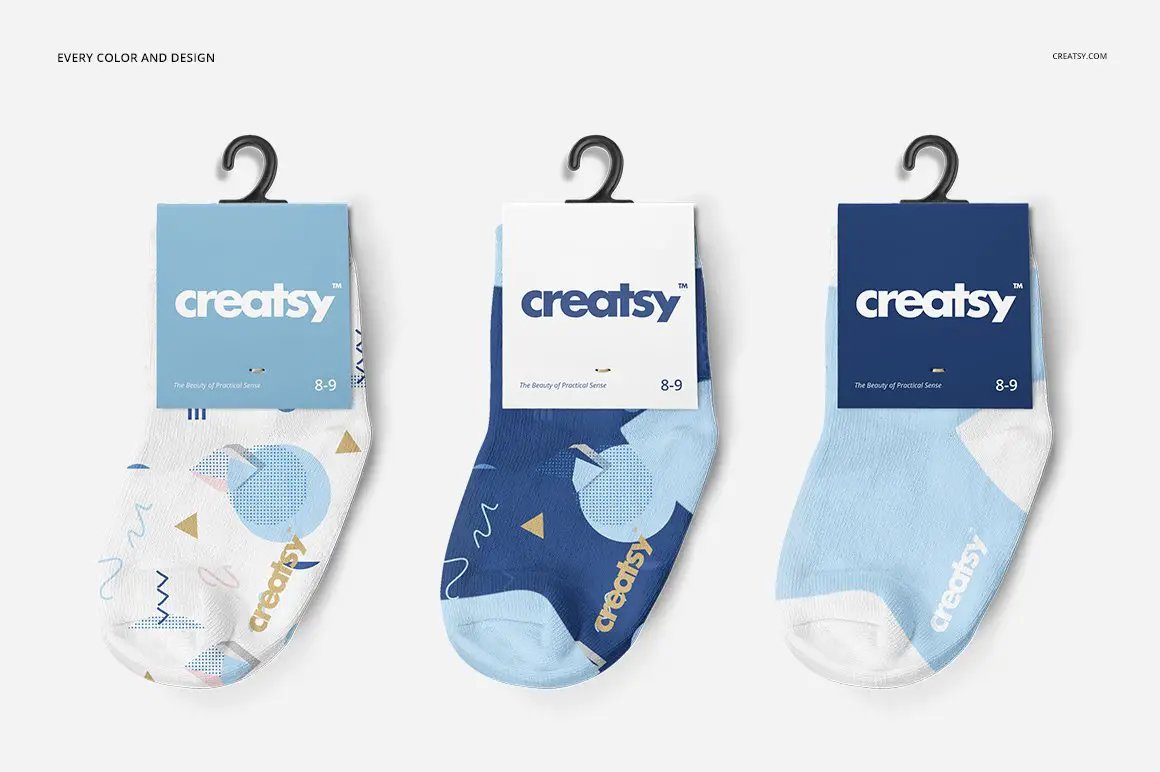 This socks mockup collection will easily substitute an expensive photo shoot. It features twelve files that will work excellently for any branding idea. In addition, you can apply different designs to all sock parts. As a result, it is easy to get a high-quality presentation.
Price: Premium
A high-resolution template set will come in handy if you need to showcase your socks design. It includes seven files with editable elements and allows you to set colors and textures. It is a perfect print solution.
Price: Premium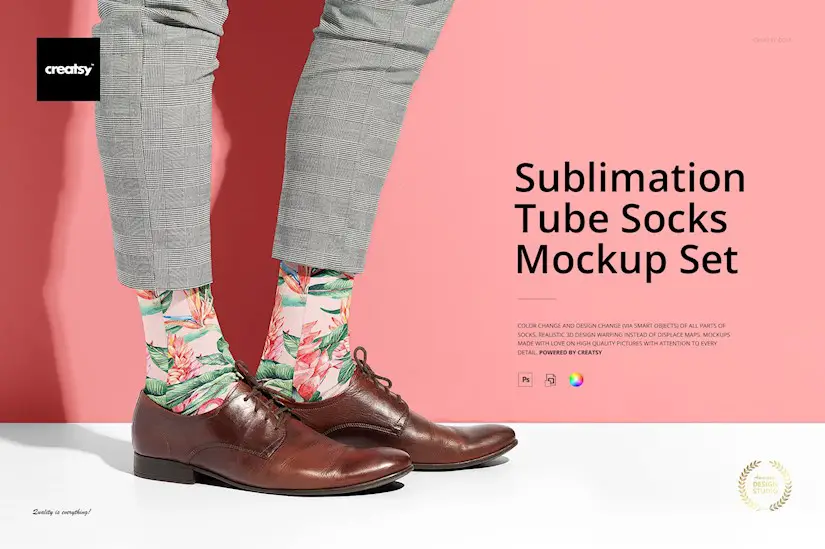 A low-cut socks mockup set allows you to create a design presentation in no time. It offers two files only, but these are fully customizable via smart objects. All you need to do is to decide on the color and background.
Price: Premium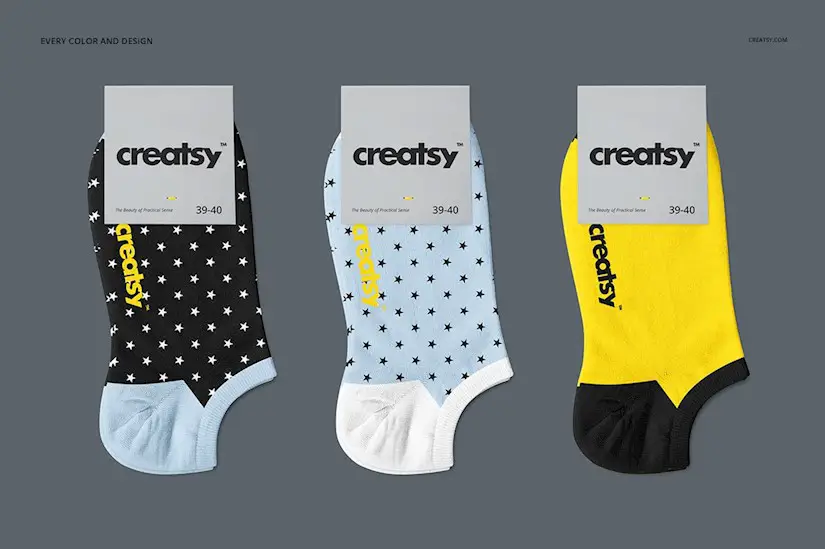 This mockup set will significantly simplify the process if you need to add more socks designs to your online store. First, it showcases a pair of nicely packed socks with a label. Then, add your design, and the job is done.
Price: Free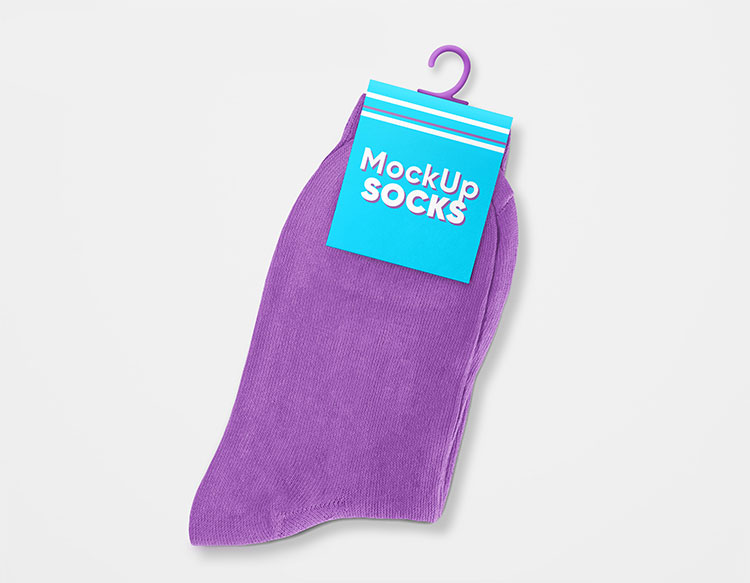 These socks templates were created for demonstration of athlete socks designs. Three-layered mockups come with a white and neutral background, but you can change it to your liking. Present your design in three unique looks.
Price: Premium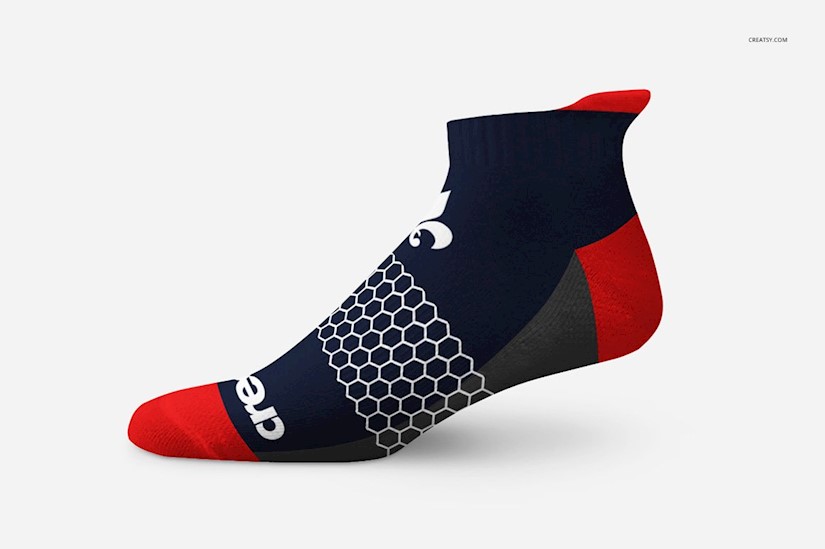 Use this ultra-realistic set of templates to deliver your socks designs. These are files with seven different views of the socks, allowing you to showcase your idea from any angle. You can use a standard tag or come up with your own.
Price: Premium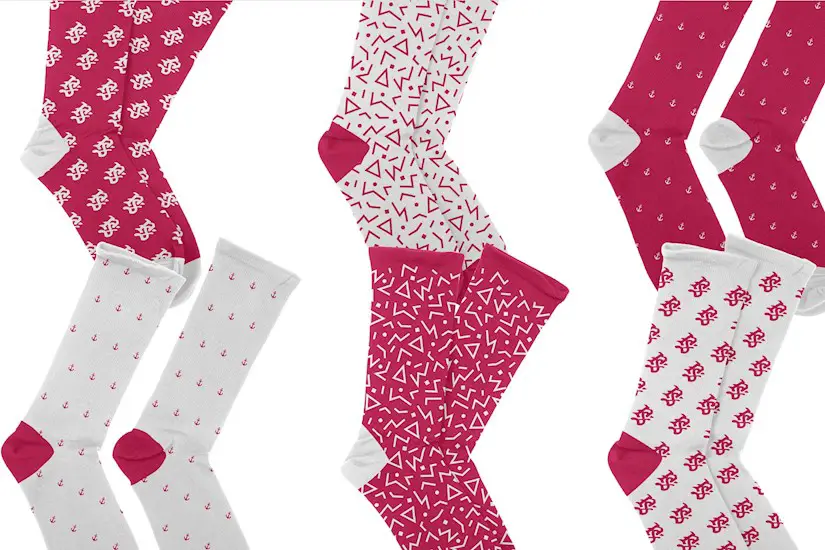 This socks mockup set allows you to create an animated presentation. The pack includes both rotating and static files. Combine eye-catching videos and realistic shots to deliver your socks design to the customers.
Price: Premium
Here is an excellent socks template collection for knee-high styles. All files are layered and editable via the smart object tool. Besides, several backgrounds are available to choose from. Just paste your design and save it. 
Price: Premium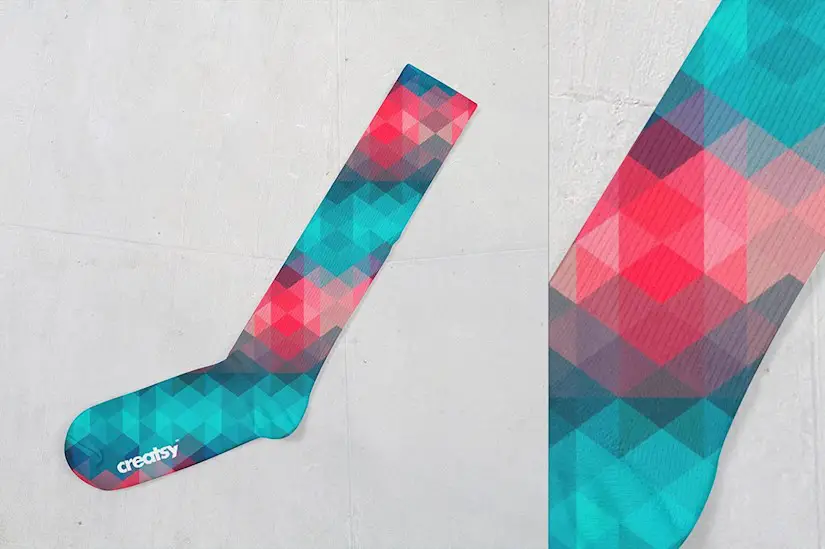 When realizing a new socks design idea, use this universal template to ensure your pattern will look perfect in real life. The mockup displays three pairs of packed socks with the tags attached. Apply your print and try it in different colors.
Price: Free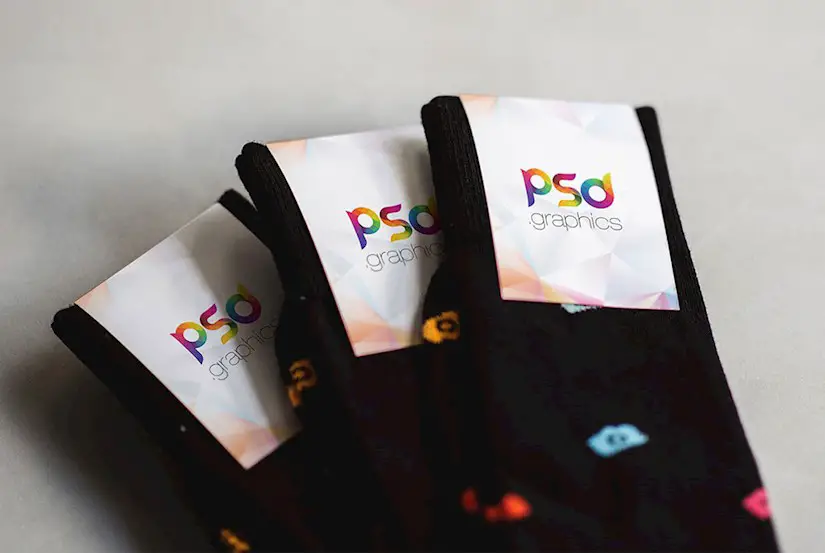 Create a fantastic design presentation with this four-file socks template collection. It is easy to customize your patterns with a smart object tool and layers. For example, adjust shadows and play with colors.
Price: Premium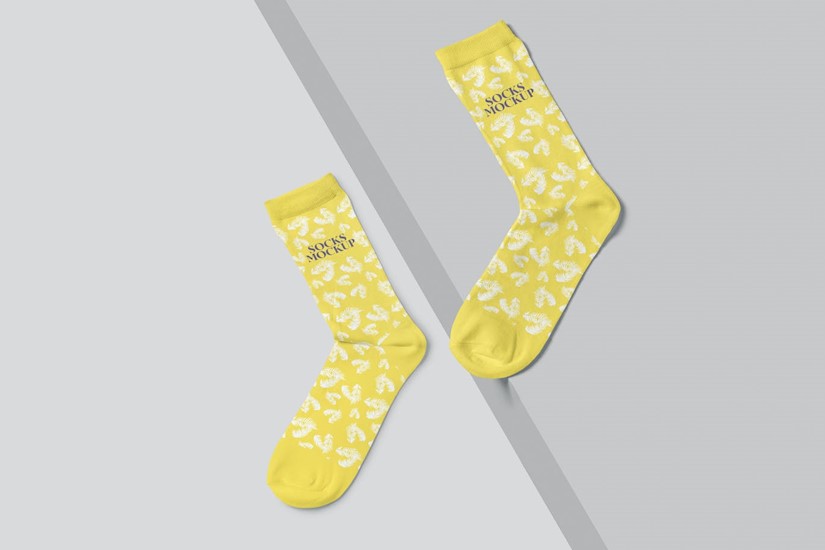 A set of easily editable 3D socks templates will showcase your artwork in the most favorable way. For example, you can choose between two types of fabric material, use different backgrounds and adjust shadows.
Price: Premium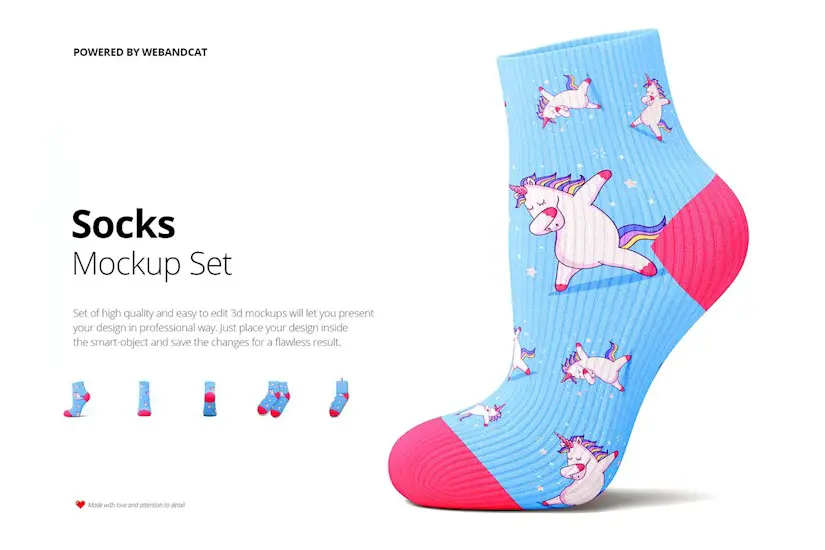 It is always the best approach to demonstrate the socks design on a model. And this mockup is exactly what you need to enable your clients to visualize the idea better. In addition, the file is easy to edit with smart object support in Photoshop.
Price: Premium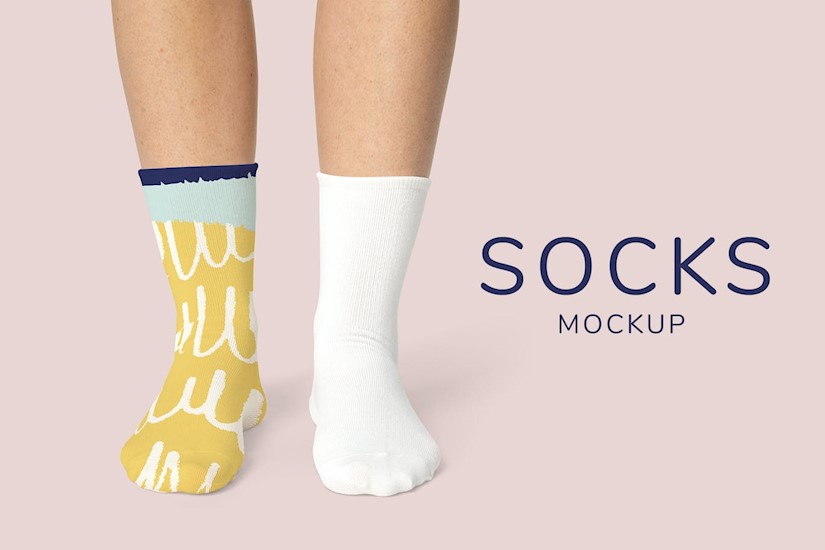 A lovely baby socks mockup set will allow you to showcase your creative ideas for the youngest clients. You can use files where socks are neatly packed or arranged in pairs – everything you need for a successful presentation.
Price: Premium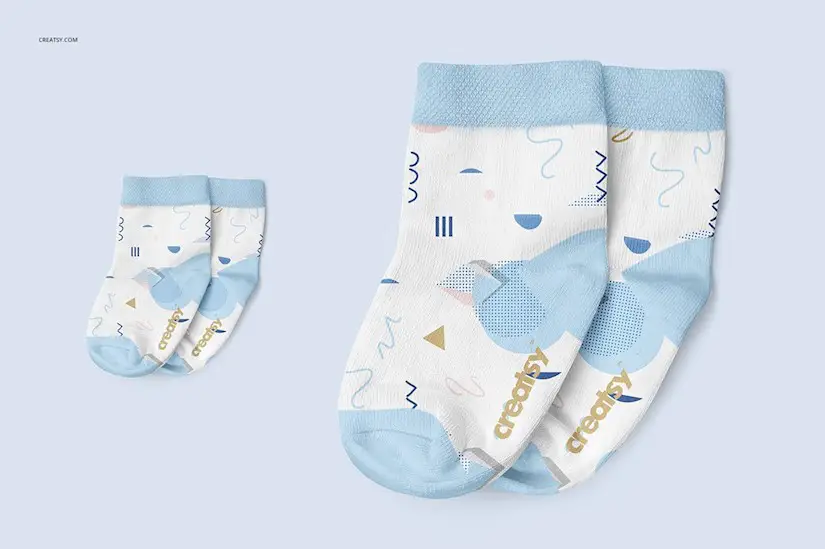 With this mockup set, you will easily create your brand presentation. It is possible to showcase your design on full-size pair of socks, neatly folded pair, or nicely arranged in the box. Use smart object tools for customization.
Price: Premium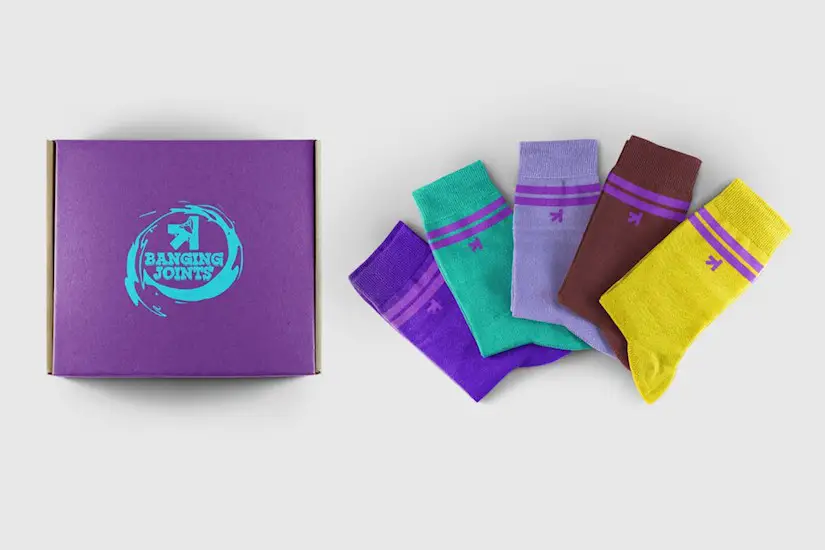 Make your socks designs come to life with this amazing mockup set. You can use four files for single or paired socks presentation. Just upload your pattern and personalize your file by selecting a suitable color, shade and background.
Price: Premium