Present your designs on the latest iPhone models in a snap of a finger using this collection of fantastic iPhone 12 mockups. Showcase your product and highlight its benefits on these brand new Apple screens. 
Visualize your web design within a realistic setting provided by one of these responsive templates. 
Previewed is a new 3D editor which allows you to create fully customizable device mockups online. Start by browsing their iPhone mockup templates.
Look through the list of the represented iPhone 12 mockup designs to pick the most appropriate option for your app or portfolio. If you are searching for perfect iOS 14 icon sets, we have made a nice collection. Feel free to check it out!
iPhone 12 Mockups
Phone 12 Pro – 20 Mockups Scenes is a premium option for those who want to have more styles to choose from. Each PSD Mockup comprises 4 colors (silver, graphite, pacific blue, and gold) + 2 different shadows (floor shadow & floating shadow). Besides, each option is easy to customize and use.
Price: Premium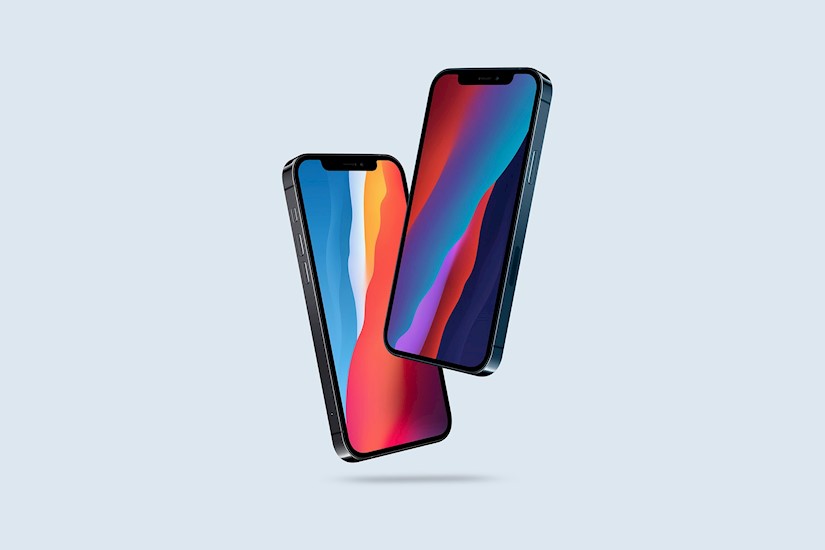 This brand-new iPhone 12 Pro Clay Mockup Set perfectly fits different types of apps and web designs. It comprises 15 arrangements and perspective angles and Smart Object for easy customization, allowing you to spice up your social page or portfolio.
Price: Premium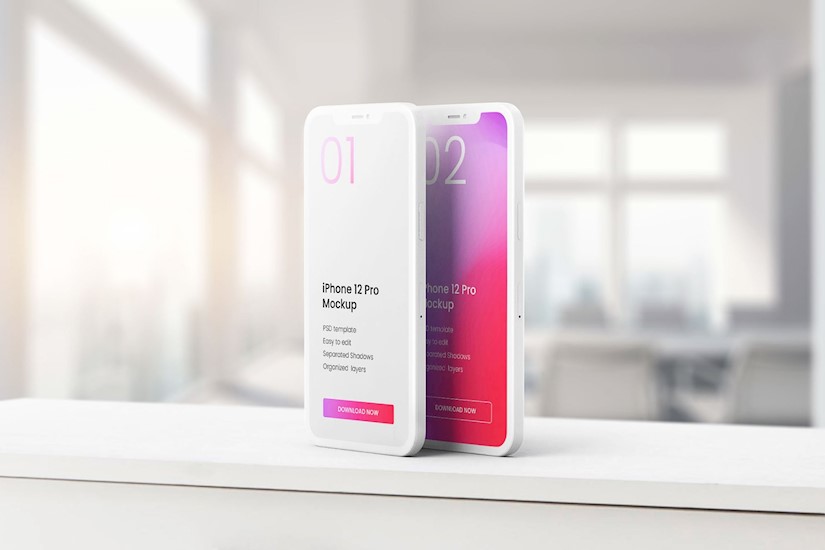 72 iPhone device Mockup bundle represents 15 and more different options and RGB Colors with fully customizable layers. Once you pick this mockup for your product design, you can fully customize colors, shadows, and smart objects to enliven your project.
Price: Premium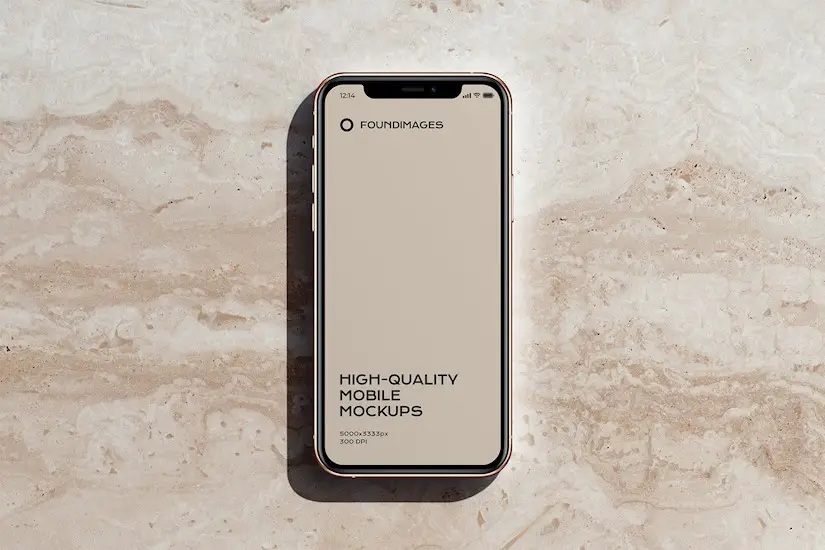 Use Phone 12 Pro – 20 Clay Mockups for social media posts and portfolios to make it look unique. Choose out of 14 different colors and customize the background the way you want it to look. This mockup has high-quality files, which are already included in the purchase.
Price: Premium
iPhone 12 Pro Mockup Set is a fresh set of realistic mockups perfect for various app and web design projects. Thanks to this solution is well organized and user-friendly, you can easily customize its colors, shadows, perspectives, etc.
Price: Premium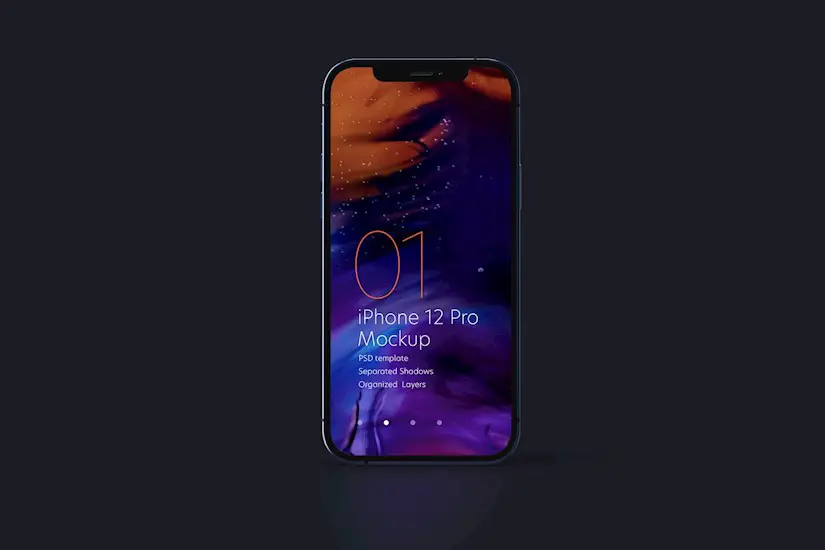 Place your design with one click using the iPhone 12 Pro Mockup Pack. This option includes a variety of layouts to choose from so that you could easily present your designs on the new iPhone 12. Besides, it is compatible with Adobe Photoshop.
Price: Premium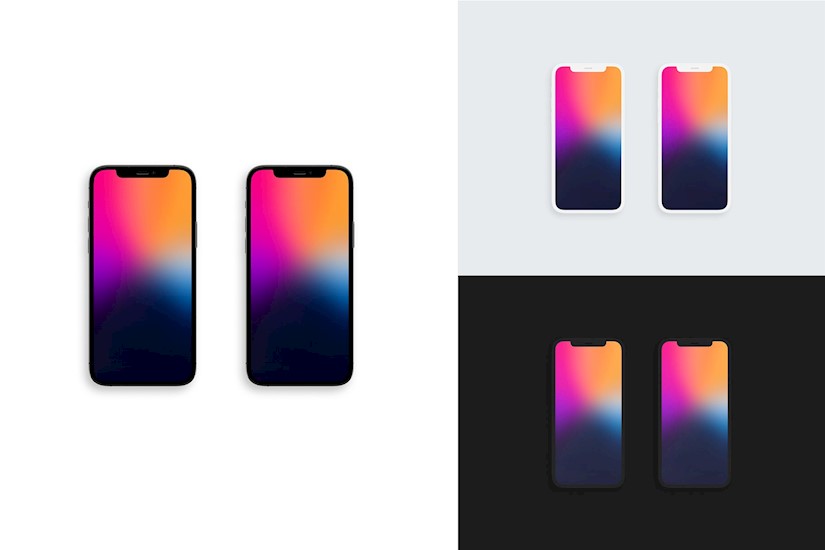 Isometric iPhone 12 Pro mockup in graphite color is an excellent option for showcasing various UI designs. Anthony Boyd Graphics created this free PSD mockup in Cinema 4D and rendered it in Redshift Render for personal and commercial use.
Price: Free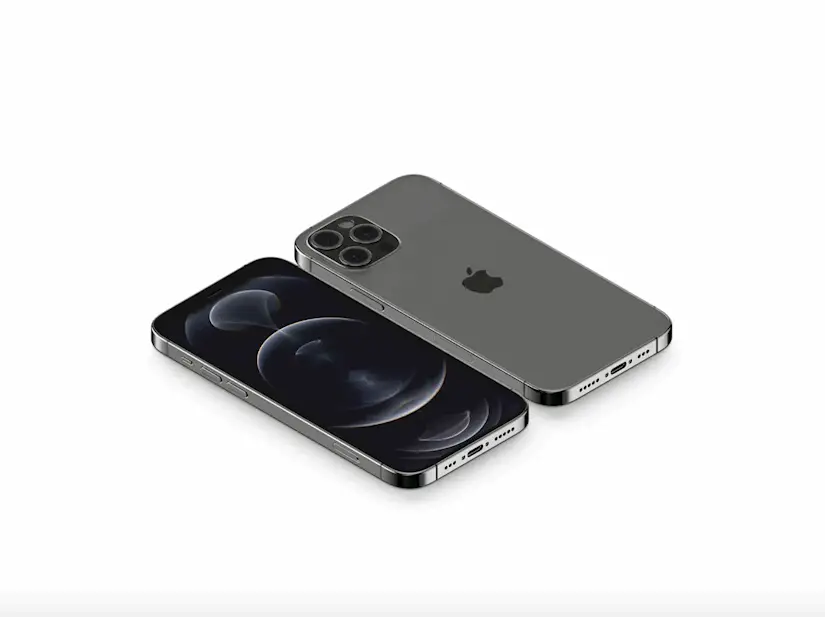 Here is the new free iPhone 12 Pro Mockup provided by Alexey Sekachov. Its realistic mockups for both iPhone 12 Pro and Pro Max are represented in the most significant resolution ever (8192 × 8192). Moreover, they have four shadow options (floating, standing, long, and short).
Price: Free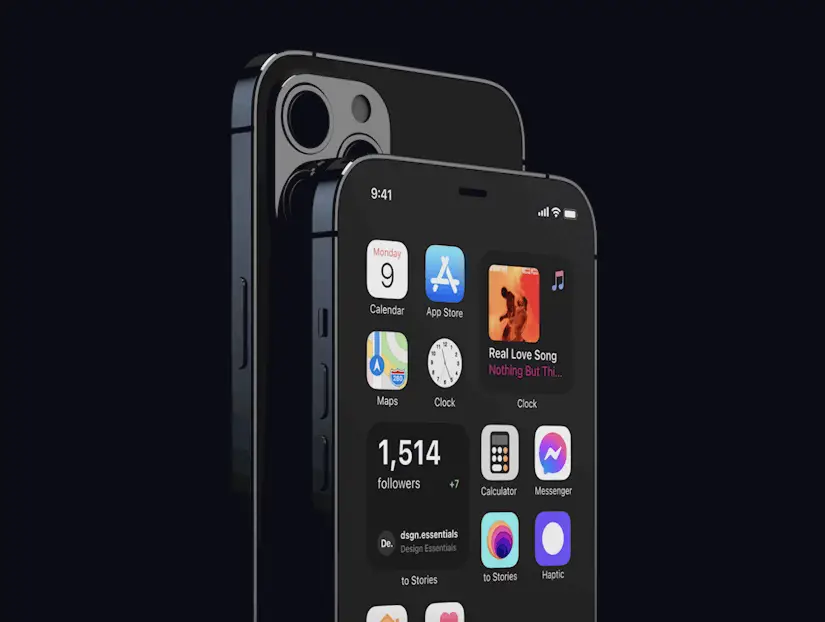 A unique way to present your interface designs on your website or to your clients using this floating mockup of graphite-colored Apple iPhone 12 Pro. Download this mockup designed by Anthony Boyd Graphics, and add gradients, color on devices.
Price: Premium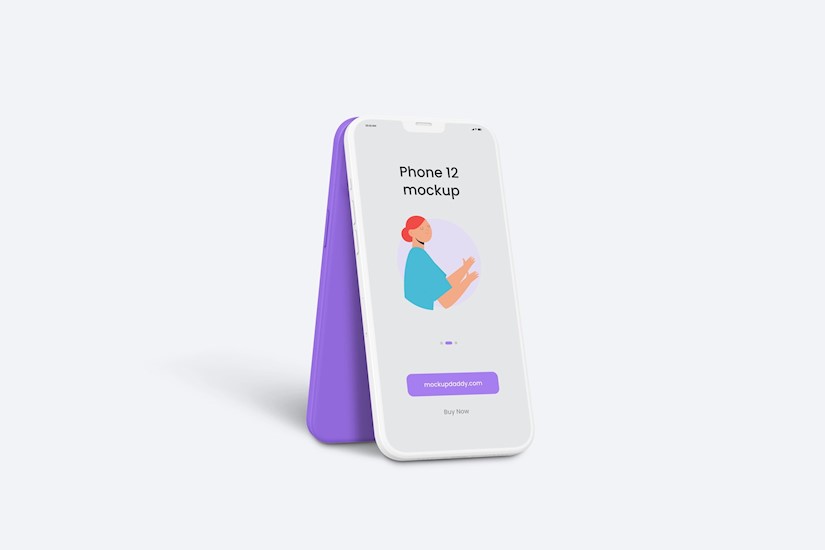 Build a superb presentation for your design using this fantastic iPhone 12 Pro Mockup with high resolution. This is an excellent solution for both business and lifestyle so that you can adapt the mockup to your product in a few clicks.
Price: Premium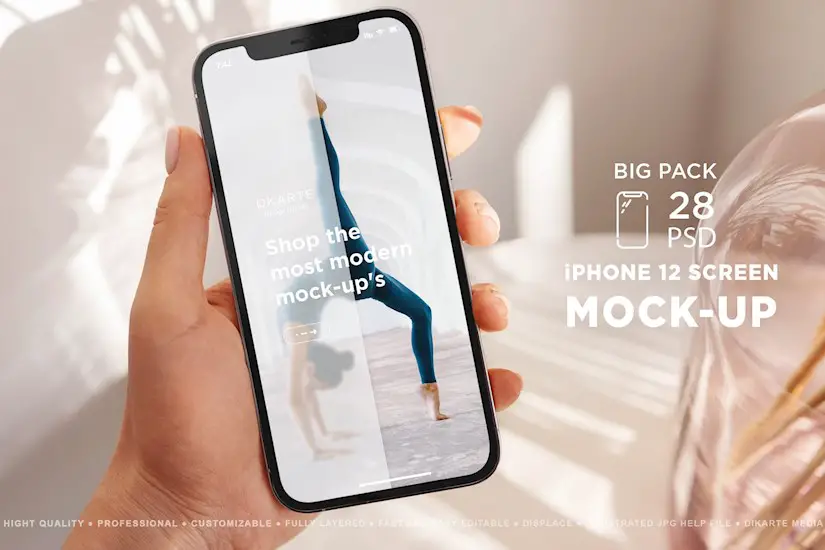 These Hand Mockups are compatible with Photoshop & Sketch, which is fantastic for the new iPhone 12 and iPhone 12 Pro. The mockup has different color options (blue, red, green, gray, gold, silver, and black). Besides, the layout is easy to customize even with zero experience.
Price: Premium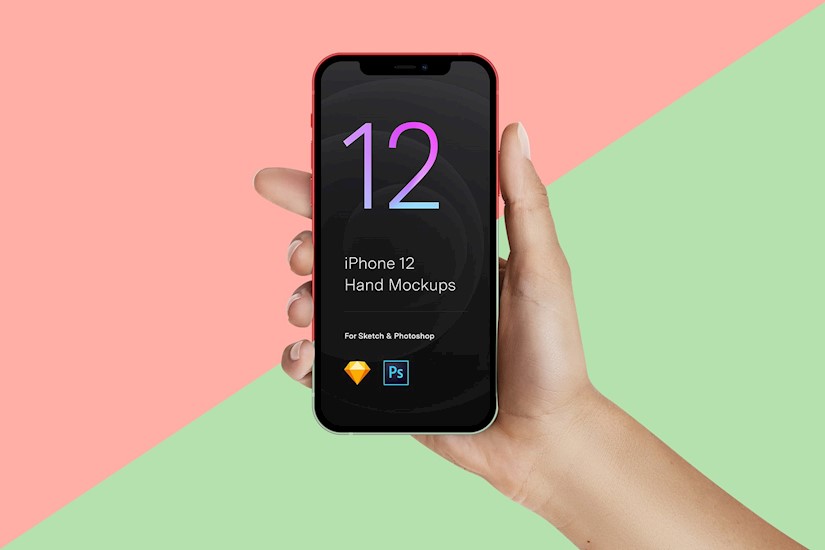 The premium iPhone 12 Mockup editable will demonstrate your UI design or app presentation in a realistic look. You can easily edit this free PSD mockup thanks to the smart objects available with the template. Plus, you can pick the best option out of the 5 offered colors.
Price: Premium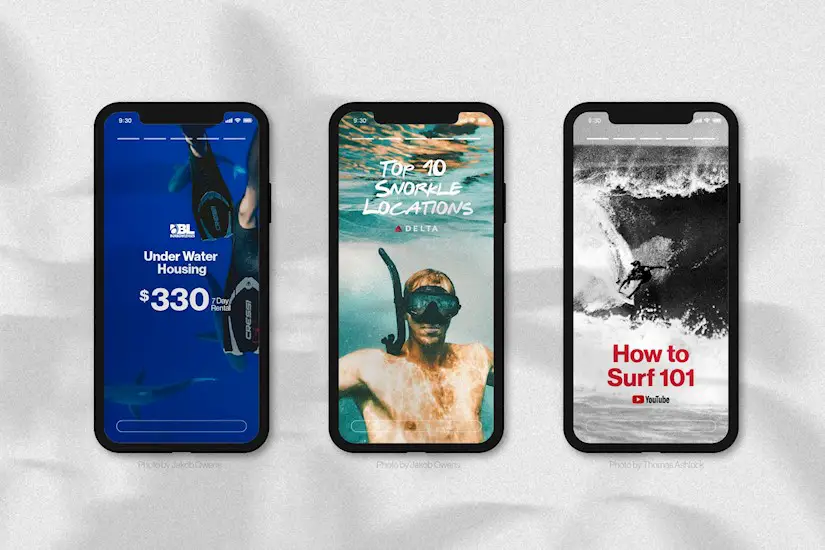 This iPhone 12 Pro – Mockups are compatible with Sketch and Figma and include four different colors (pacific blue, gold, silver, graphite). Use it to create a stunning design for your project and customize the mockup to change its background, style, and color.
Price: Free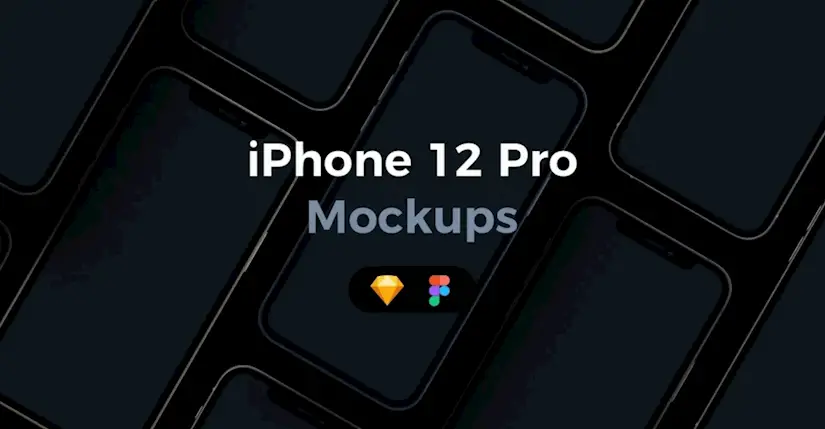 These Five iPhone 12 Pro Mockups are available now for free in PSD format. Represent your project using such a realistic template and draw more users' attention right away. Enjoy this solution provided by PixelsDesign, and pick the most appropriate color out of 5 available options.
Price: Free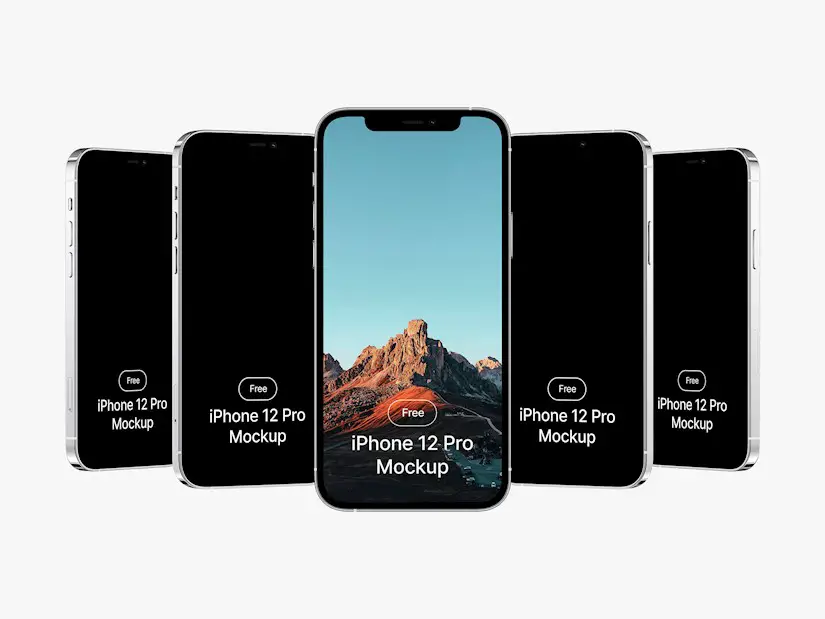 Meet new iPhone 12 Pro Mockup, established on high fidelity 4K+ 3D renders with thrilling details. Choose this option and enjoy its unique features like six layered PSD files, diverse color solutions (gold, graphite, silver, or pacific blue), and high image resolution.
Price: Premium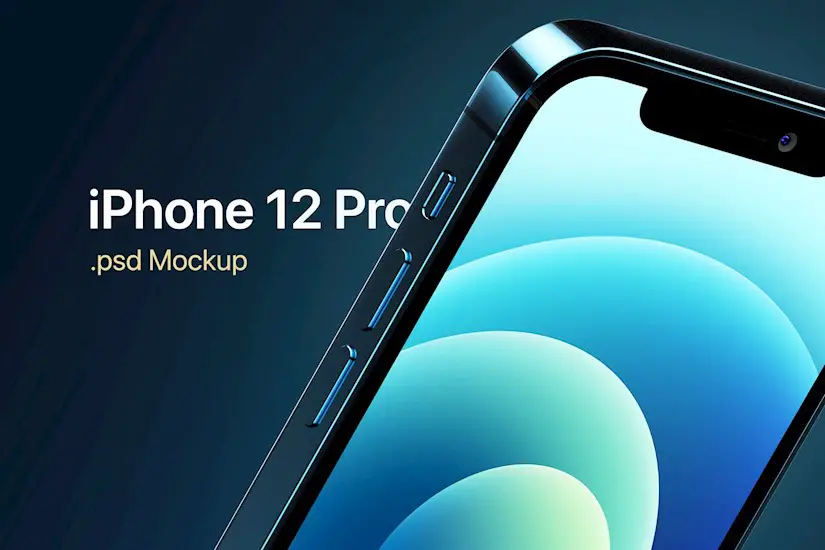 Looking for an iPhone 12 Mockup Free to Download? Check out this new demanded mockup available for iPhone 12 Pro and iPhone 12 Pro Max. This option differs in three different angles with all editable layers to be satisfied with the result.
Price: Free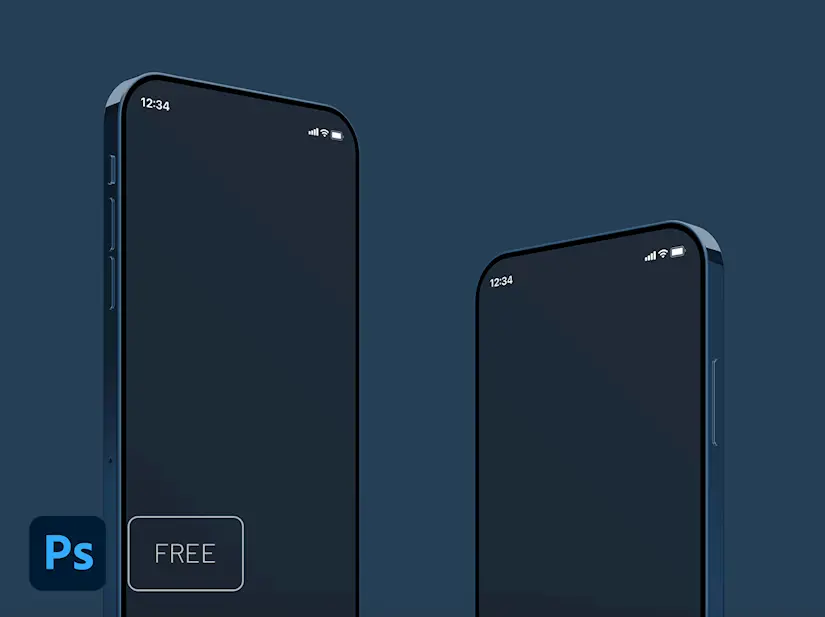 This is an exclusive iPhone 12 Pro mockup implemented in different color options. The iPhone 12 Pro Clay Mockup is made for various designs, including social media post design and app design. Showcase your product from the best side using this template with 15 different arrangements and perspective angles.
Price: Premium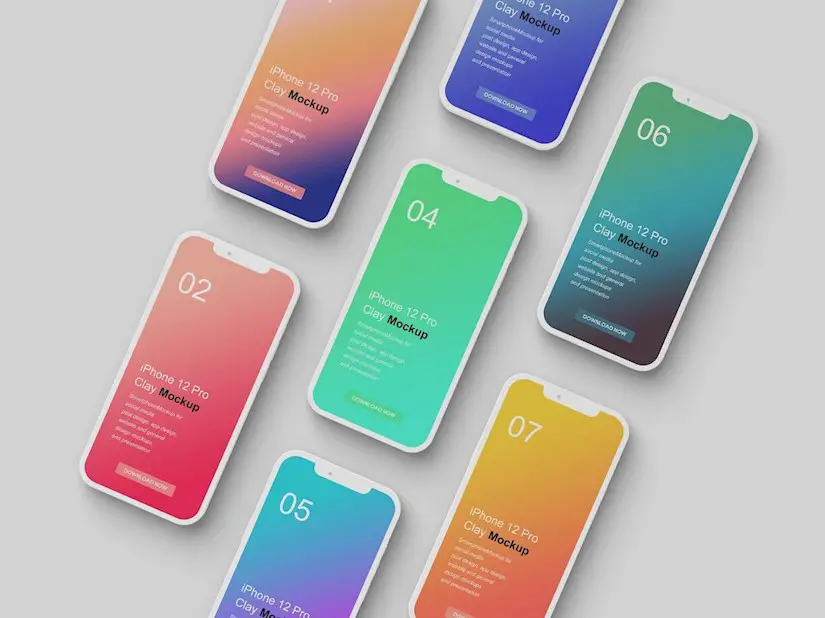 The stylish vector iPhone 12 Pro mockups, which are explicitly made for the Figma community, are displayed in perspective and come in two colors (light & dark). Download these mockups for free and use them for exciting designs.
Price: Free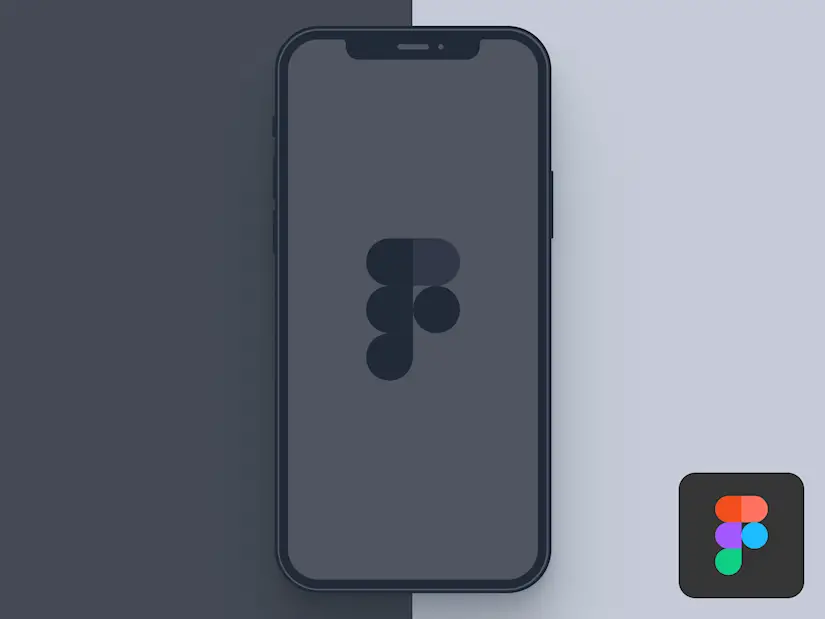 Showcase your products and designs from the best possible side using premium iPhone 12 Flat Mockup — easy-to-edit PSD mockup. You can pick among two colors: white and black. Both options have a 100% editable work area.
Price: Premium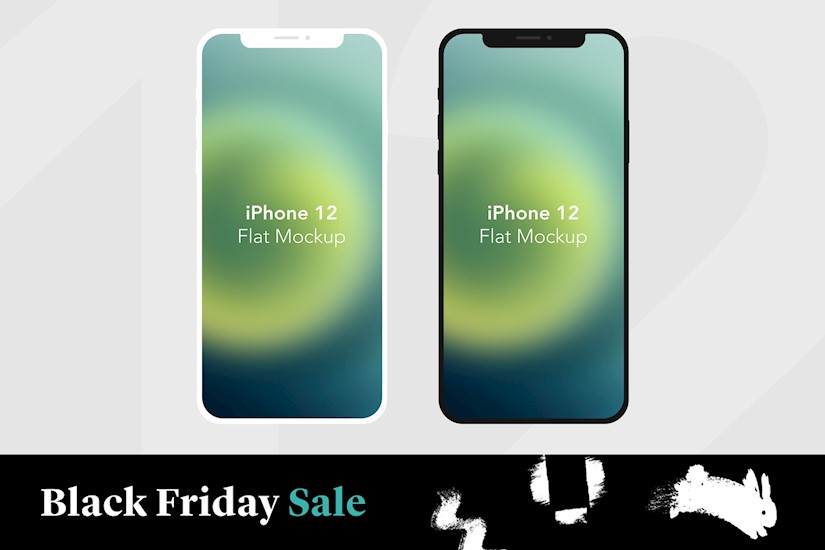 Showcase your UX/UI designs using this Freebie iPhone 12 Mockup, which includes 1 PSD high-quality file with one smart object. The mockup is represented in five original colors of the iPhone 12 (blue, white, red, black, and green).
Price: Free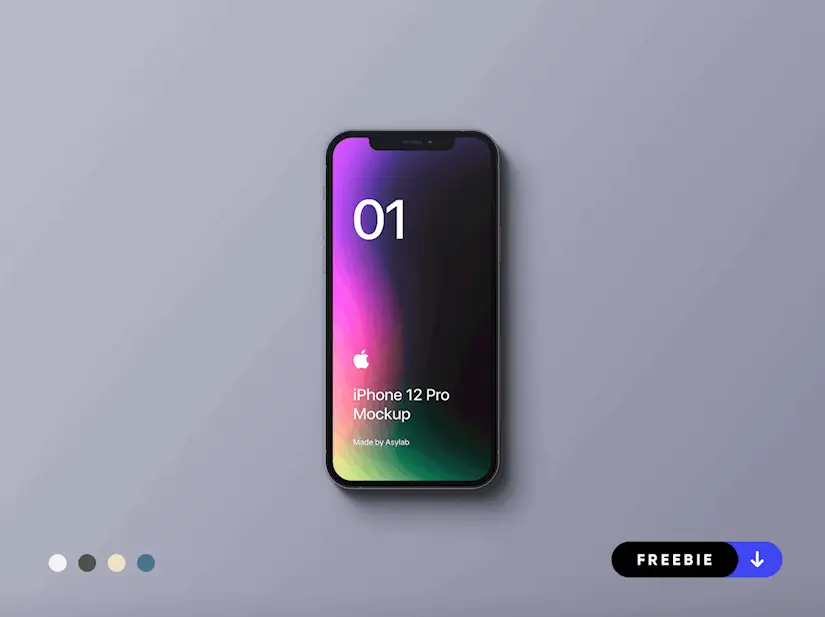 Promote your app or design with this great 12 Apple Real Photo PSD mockup. This option includes high-resolution man's hands' images and devices in landscape and portrait. Besides, this mockup is easy to edit and adapt to the device.
Price: Premium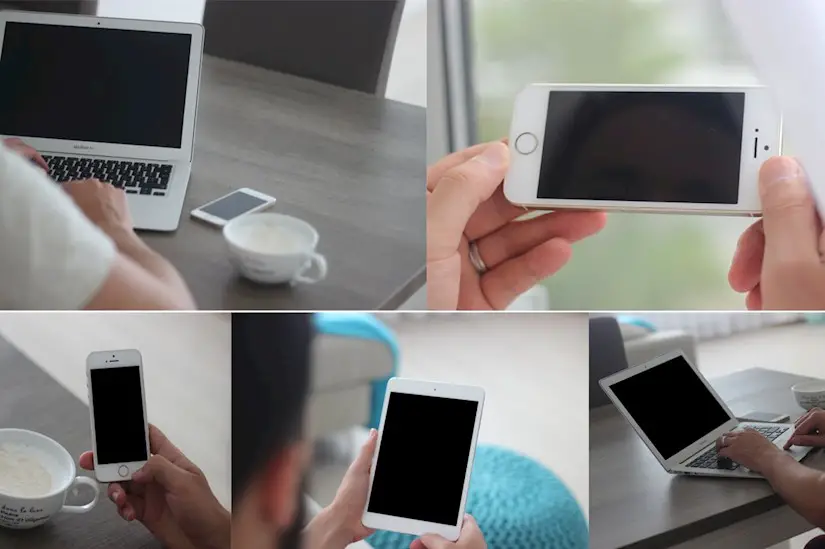 This premium iPhone 12 Pro Max at Night Mockup differs in separated layers PSD and high-resolution images (4500x3200px 300dpi). The mockup is fast and easy to customize, so you can easily change color on devices and background.
Price: Premium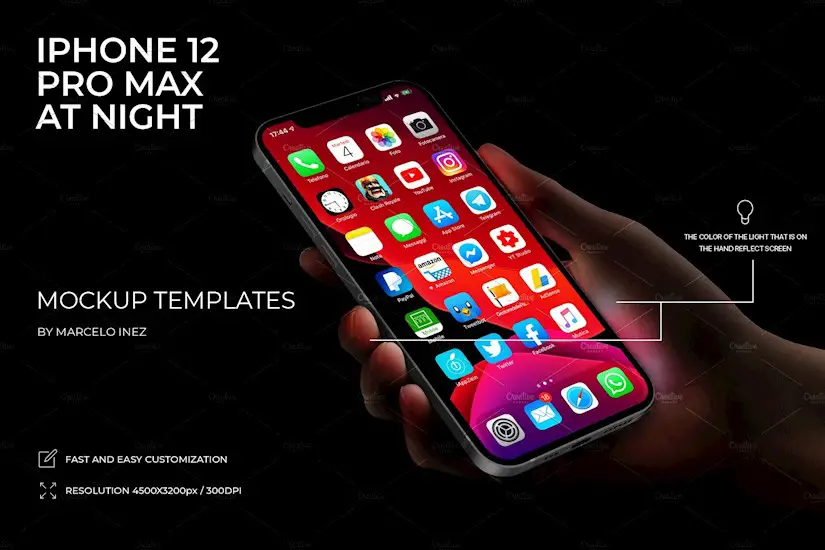 This free iPhone 12 Clay Mockup – Sketch + Figma by Dee Aero I is used to enhancing and demonstrating your presentations. This mockup comprises four ultra-realistic vector 3D mockups of the new iPhone 12 Pro, represented in four official colors.
Price: Free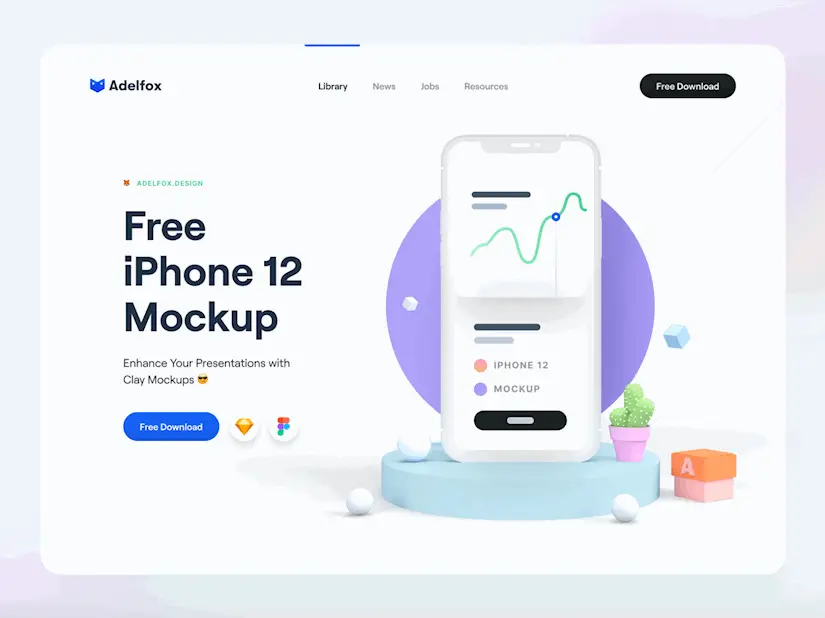 iPhone 12 free mockup set is perfect for displaying any graphics thanks to its smart layer. Pick among different color and size options. Present your product in a photorealistic look using this free PSD mockup, which is easy to edit.
Price: Free