Website mockup can help you showcase your newly designed site to a client in a beautifully stylish way. For example, some designers prefer to show how the website would look on a laptop or smartphone screen.
Others prefer isometric website mockups with floating elements. Whether you choose, we get you covered!

You'll find the best free and premium website mockups in this list that will help you beautifully present your website!
Website Mockups
---
This website mockup allows you to demonstrate the appearance of your future site in a very straightforward way. It will help you get your idea framed with no effort. And the best thing is that it is available absolutely for free.
Price: Free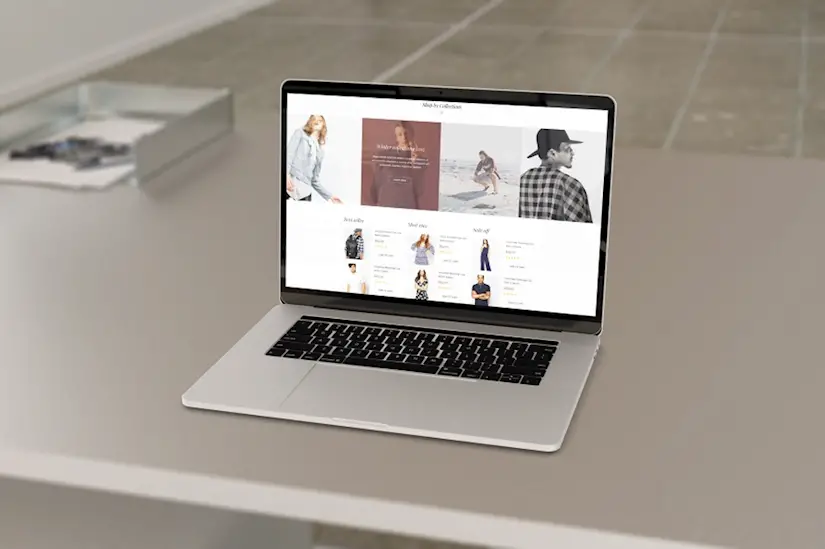 This 3D layered website mockup will enable you to showcase several pages of your future site at once. The current template is elegant and minimalistic at the same time. Use it for your website to attract the attention of the audience.
Price: Free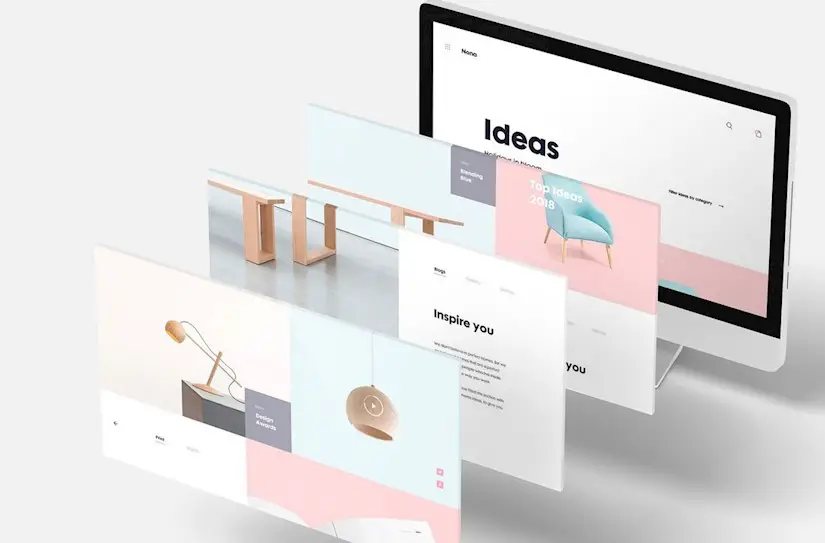 Use this web mockup pack to see how your project will look in real life. The mockups will display your design at different angles, favorably emphasizing it. The set is free to use for both personal and commercial purposes.
Price: Free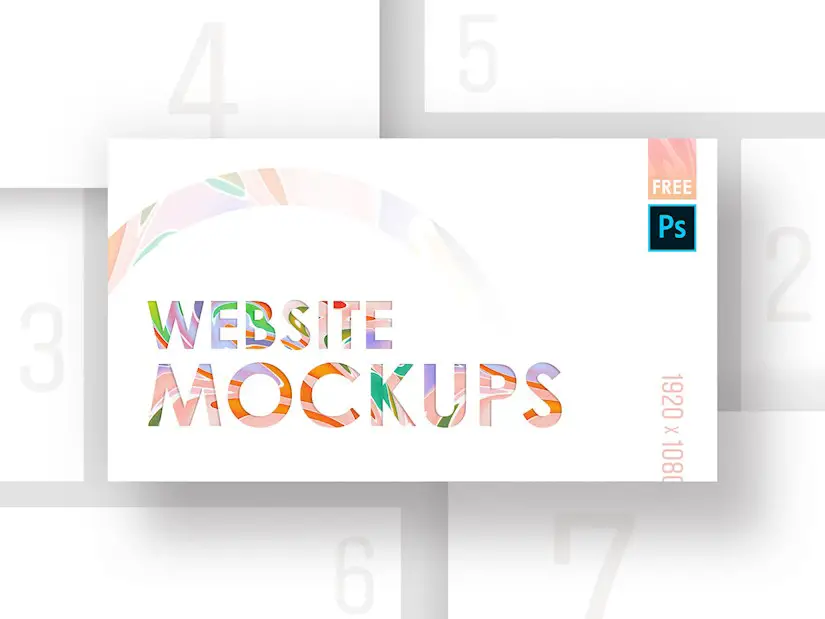 Use this stunning mockup to demonstrate your graphic design in the most presentable way. You will get a realistic display on a TV screen, making your project more eye-catching and appealing. This template is easily customizable in Photoshop.
Price: Free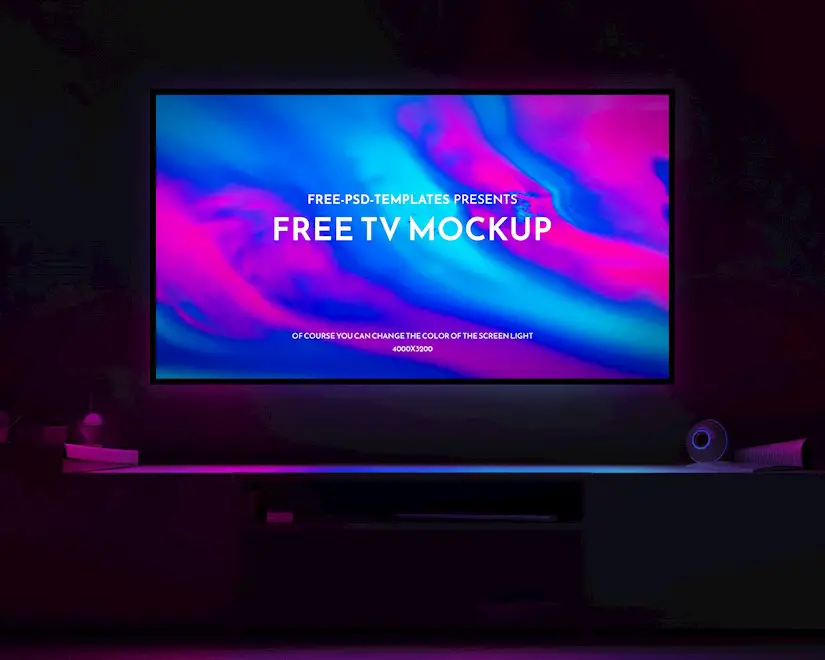 If you are looking for the most optimal option to present or advertise your web design, frame it with the help of the iPad Pro Mockup Set. It will demonstrate your project on a tablet screen in 16 different arrangements. Experiment with colors and layers.
Price: Free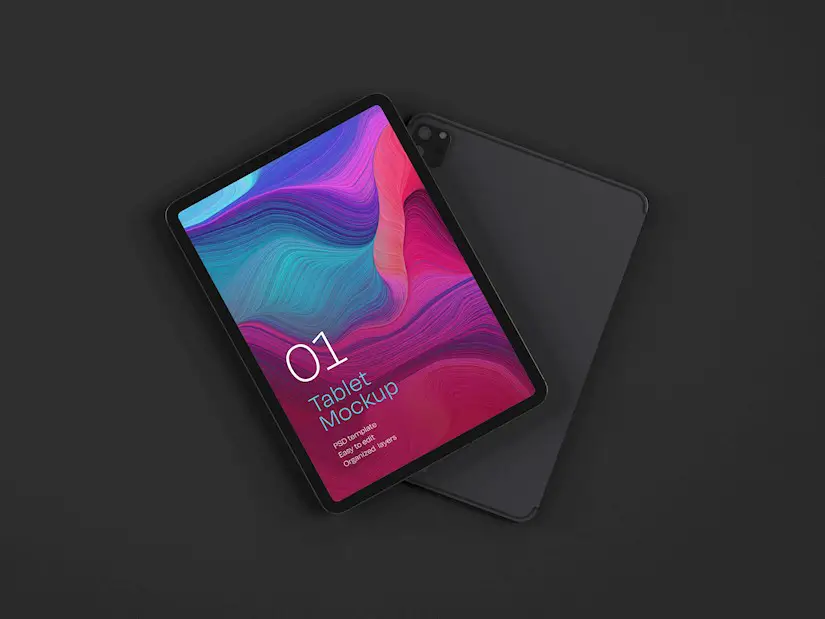 Use this isolated PSD file for your web design presentation. It is one of the simplest way to demonstrate how your project will look on the screen. You may combine several screen images in one template for more impressive effect.
Price: Free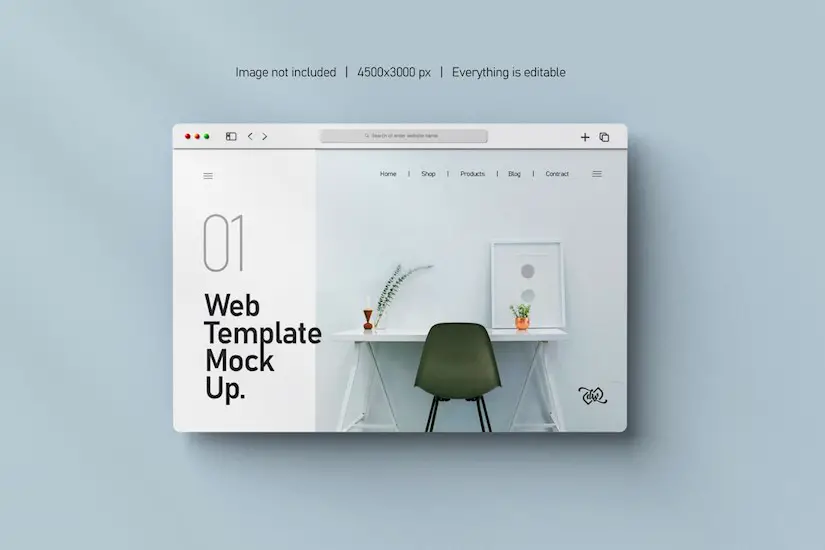 This set of 12 fully editable PSD files is ideal for your web design. You can easily create a presentation for MacBook, iPad and iPhone screens. These templates have a minimalistic look and allow lots of editing options – change colors and experiment with shadows and layers.
Price: Premium
Showcase your web design with this realistic-looking isometric 3D screens mockup. It will work ideally for a professional presentation of your project. A smart-object feature will allow you to add your product within seconds, and you can also change backgrounds.
Price: Premium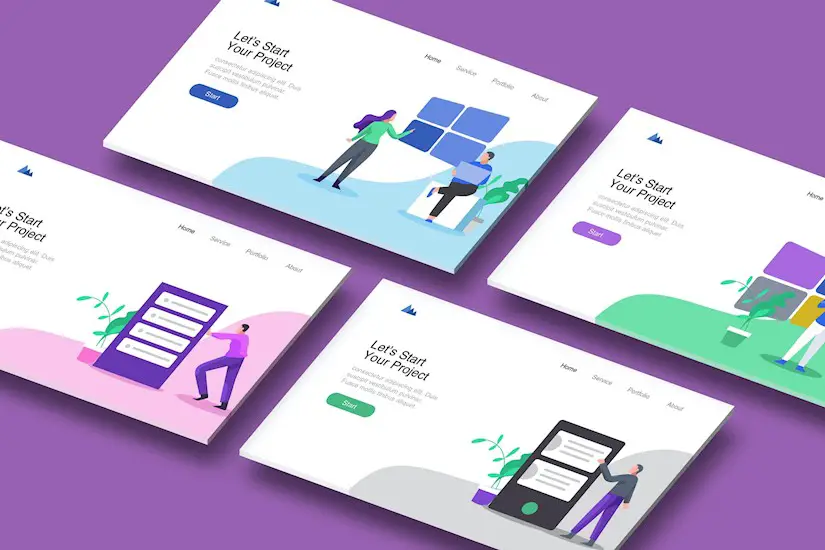 If you prefer to demonstrate your web design from the perspective view, consider this mockup. You can customize the screen size and backgrounds and add realistic shadows. The projects delivered in such a frame will look modern and stylish.
Price: Free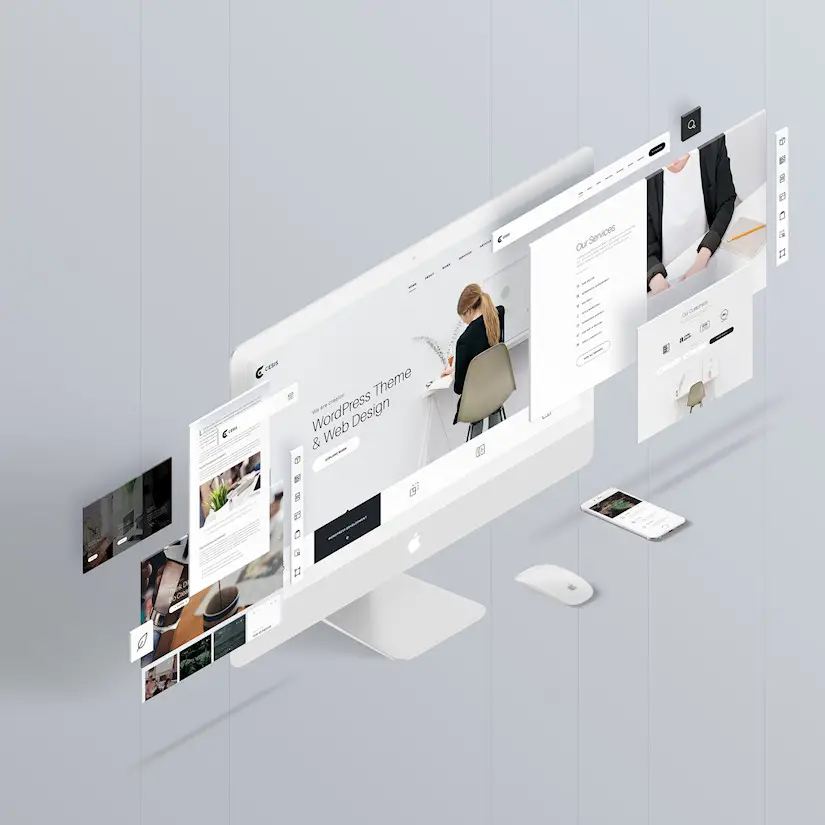 This minimalist mockup scene creator will enable you to showcase your design on all possible screens. Multiple customization options allow you to create an exclusive presentation. You will get a nice bonus with this pack – 12 pre-made scenes.
Price: Premium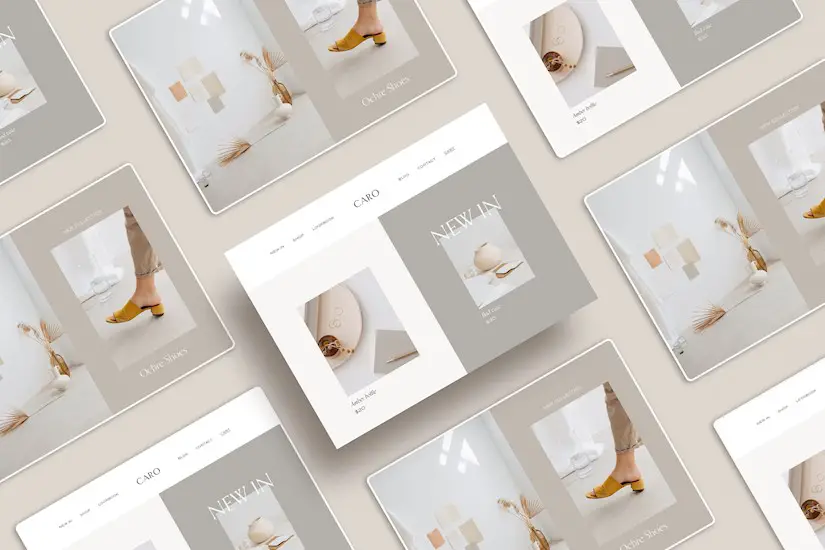 This pack of templates comes with absolutely everything you may need for a professional demonstration of your web and app design. The choice of mockups is impressive – you will get access to ready-made kits for mobile, tablet, browser and even social media. It is a finding for all types of design presentations.
Price: Premium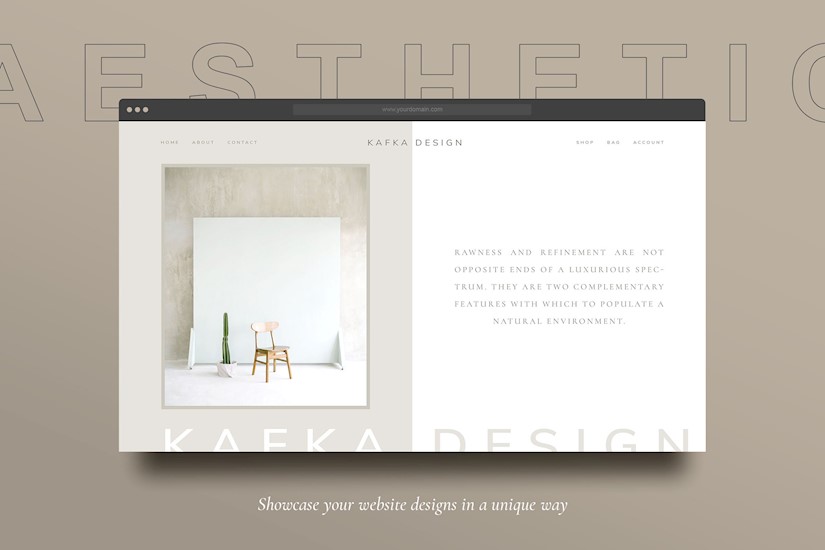 An absolutely lovely MacBook with Dog template will favorably deliver any web design project. The unusual presentation will surely attract the attention of the audience. The mockup is available for free.
Price: Free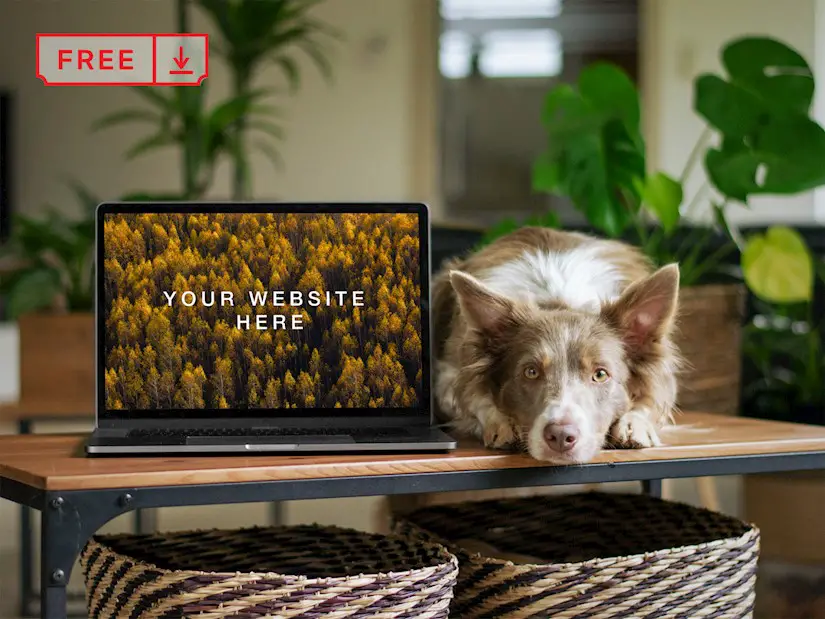 This mockup will demonstrate how your web design will look on a Chrome browser screen and transparent background. The PSD file is fully editable. This minimalistic template will encourage the viewers to focus fully on your graphic project.
Price: Premium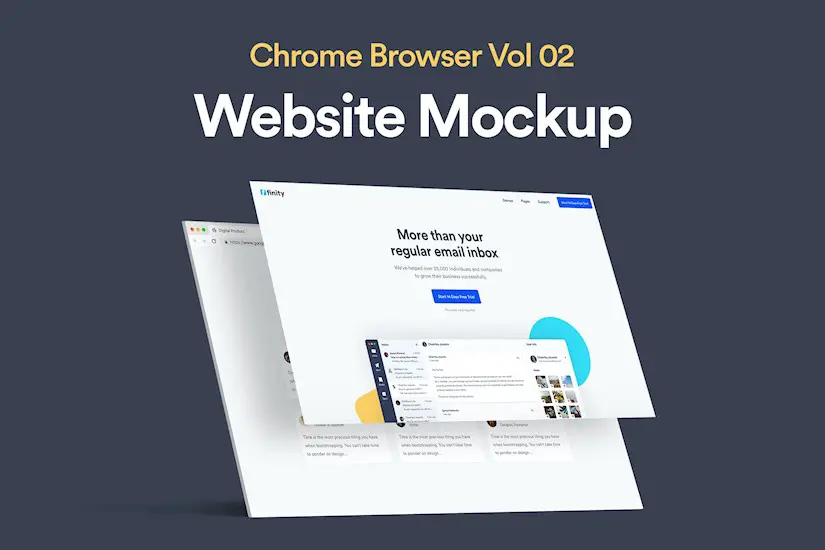 This web design mockup pack includes 6 different layout options with multiple screens of iPad and iPhone. For more realistic results, choose from 15 different shadows and 5 background textures. Wrap your app project with this template for a stylish outcome.
Price: Premium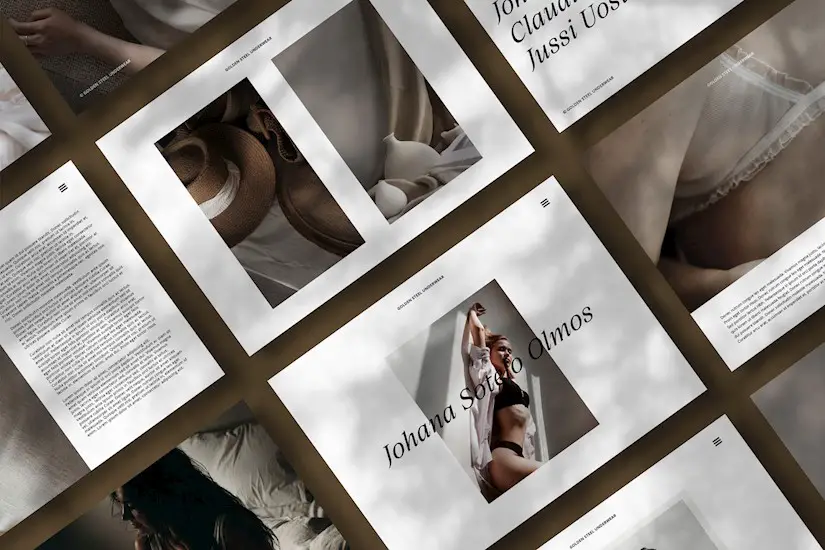 If you want to showcase your website design in an elegant way, consider these mockups for this purpose. You will easily make your project look both appealing and professional via these templates. Use a new feature – blurred background for an even more stunning effect.
Price: Premium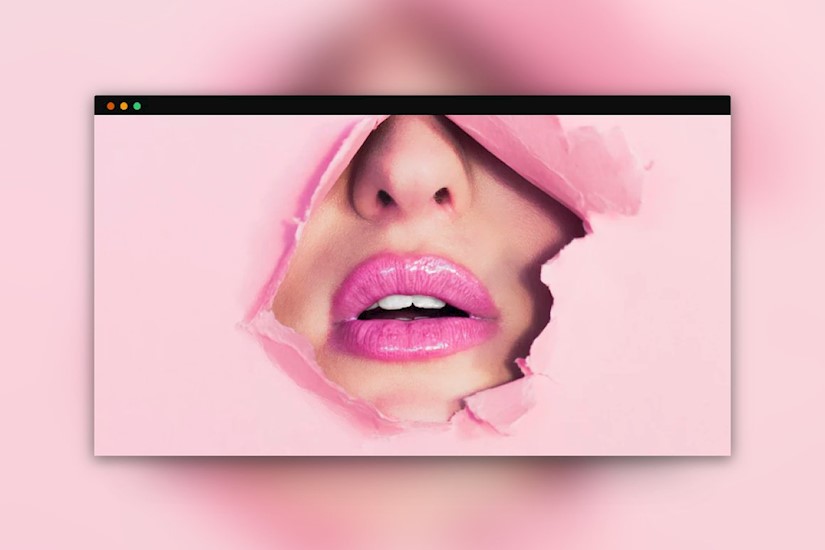 This free template comes with a screen mockup displayed in the interior. It is a simple yet very stylish way to deliver your web design ideas in the most sophisticated way. Experiment with this mockup – it is free of charge.
Price: Free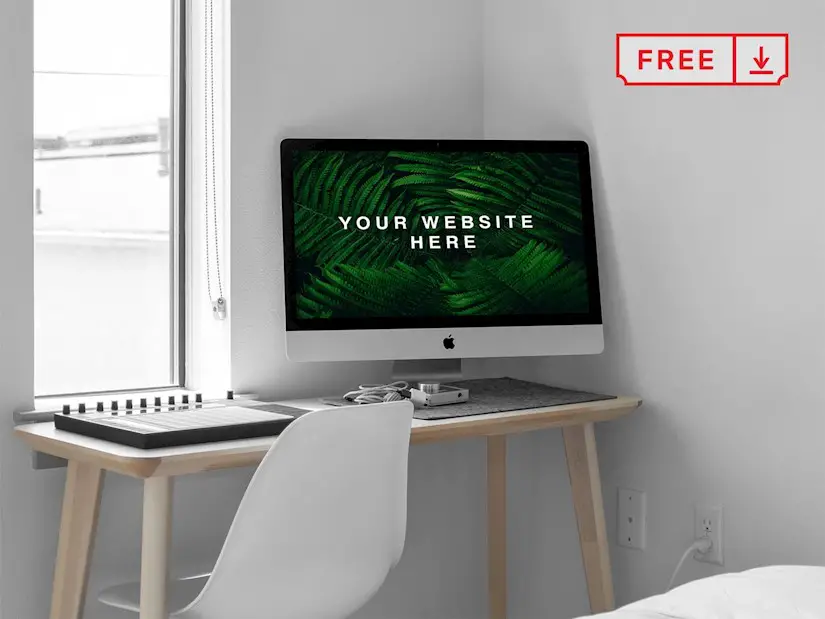 This set of isometric web design mockups allows you to demonstrate your graphic product from 24 different perspectives. All files showcase 4 iMac screen and are fully customizable. You will create a professional presentation within seconds.
Price: Premium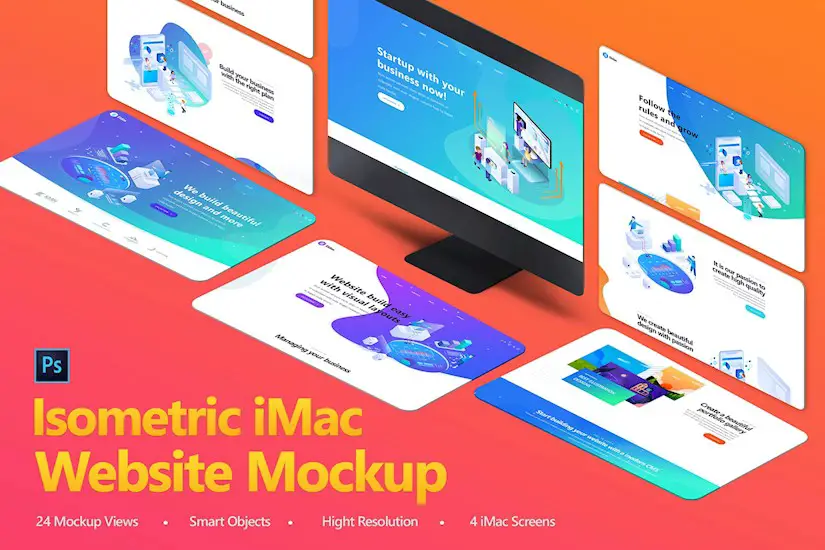 This pack of mockups will allow you to favorably demonstrate your web design on different devices. Show what your graphic project will look like in reality. Use 12 PSD fully customizable files with different views to develop a unique presentation in no time.
Price: Premium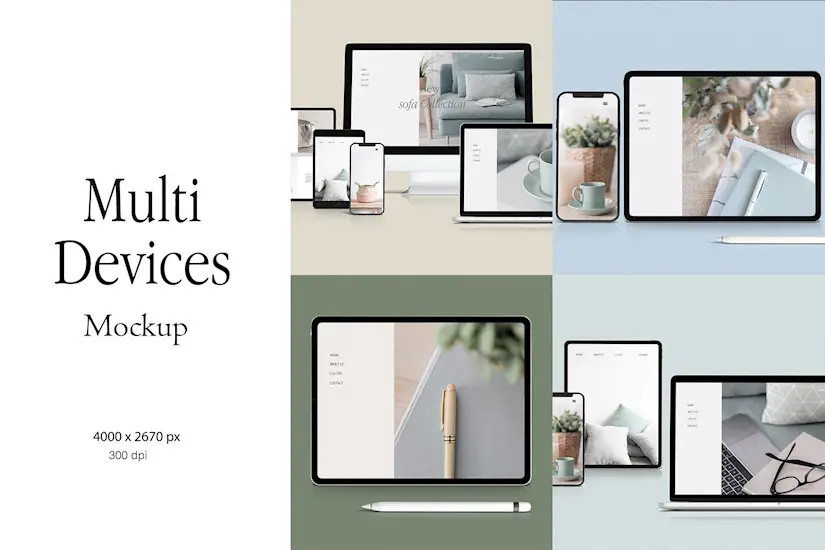 If you are thinking of the best way to showcase your graphic design for a website, experiment with this free mockup. It will display your product on 27" iMac screen. You will get a laconic yet modern outcome with no effort.
Price: Free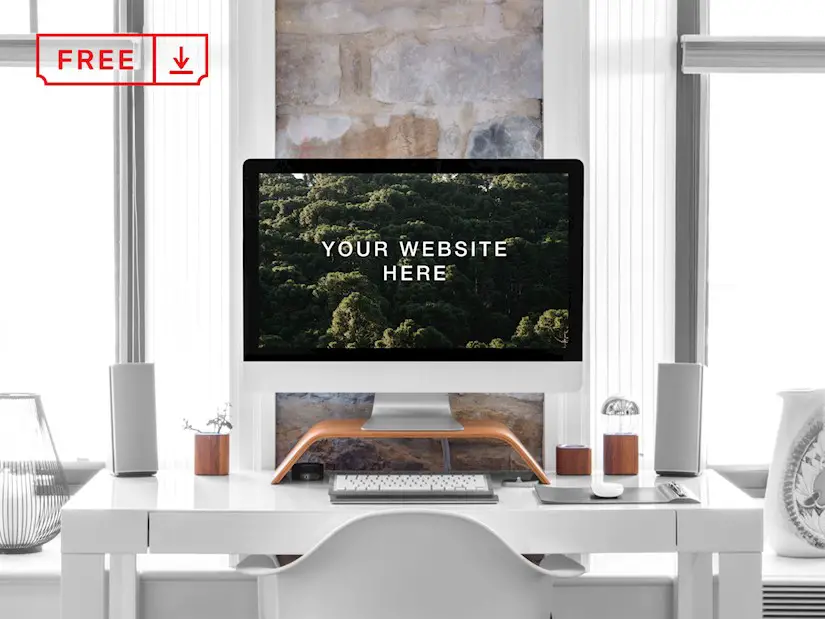 It is a pack of 4 editable PSD files with browser mockups. The high-resolution templates allow you to beneficially demonstrate your design ideas, showing them in the most realistic light. The Smart Object feature will enable you to do it with ease.
Price: Premium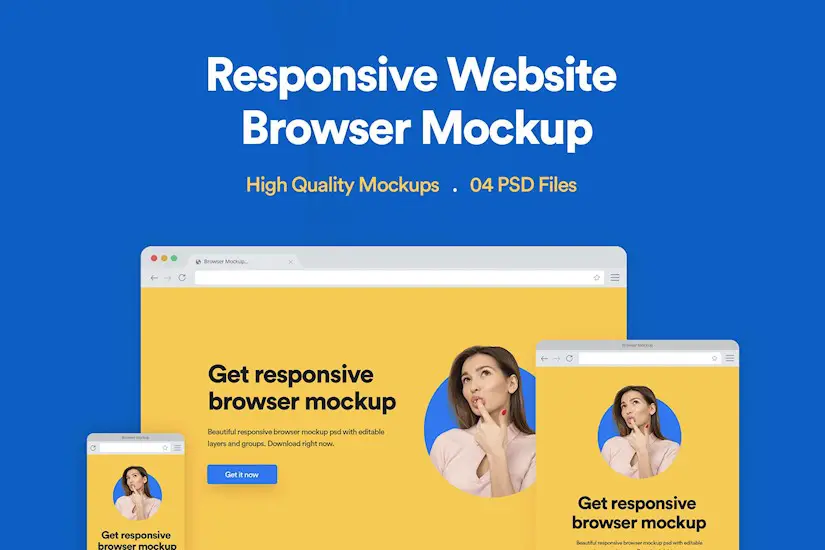 This 3D template is ideal for web design demonstration. It is created with natural shadows and delivers graphic ideas in a very sophisticated way. Use this mockup to make your presentation stand out from the crowd.
Price: Premium