Are you looking for attractive yet minimalistic designs for your iMac screen? Then, check out these new iMac mockups that meet the latest trends of 2021.
This collection comprises 21 classy and beautiful iMac mockups to suit any taste. Whether your goals are, these designs will help you to fulfill all your ideas and projects.
Create beautiful customizable device mockups online using Previewed. Start by browsing their iMac mockup templates.
If you need a stunning iMac mockup for your website or Mac OS app, you came to the right place. Choose among a diversity of inspiring designs that are easy to customize and adapt for any web or mobile application. Change the shape and color of the layout, add some text or content in Photoshop to make your project more exclusive, eye-catching, and personalized.
Best iMac Mockups
---
A high-quality Apple iMac 27″ Desktop Mockup is editable and easily customizable so that you can create any graphics in Photoshop. This creative set would fit any creative entrepreneur or web developer. But, consider that you need to purchase this mockup to use it for your commercial projects.
Price: Premium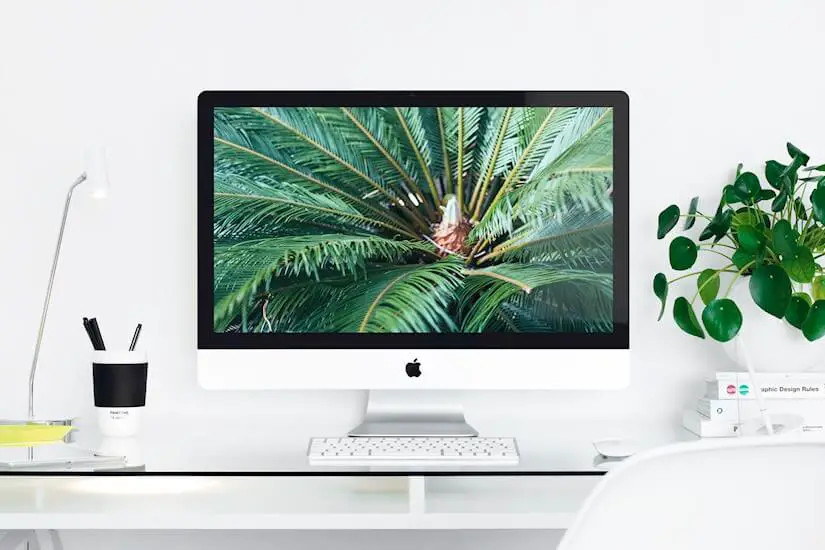 Create fantastic designs using these super-quality Stylized iMac Mockups. Customize the layout in Photoshop CS4+ by changing the background to use it for your commercial purposes. Enjoy its high resolution and four beautiful stylizations represented in different colors.
Price: Premium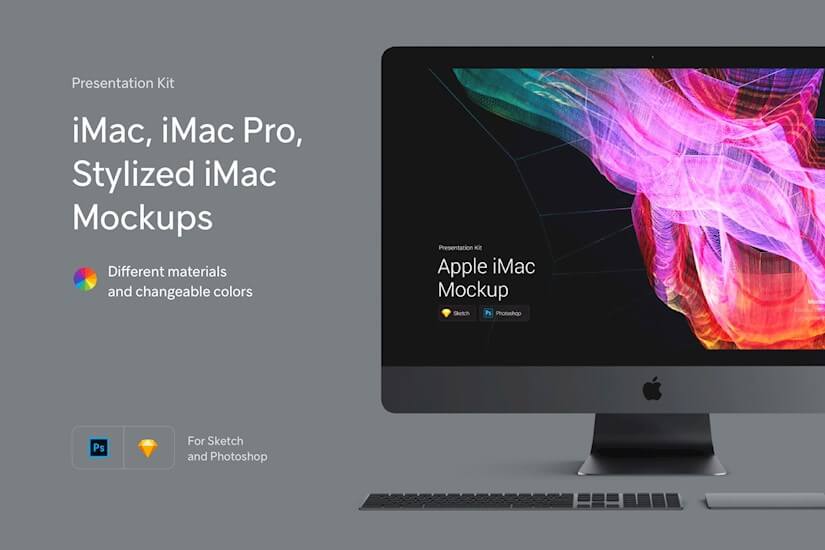 Unlike many creative mockups, the Device Mockup Kit differs in natural look and minimalistic style. It consists of 20 pre-made photo scenes with realistic shadows, textures, colors, etc. All settings can be changed regarding your requirements so that the result could impress you and other users.
Price: Premium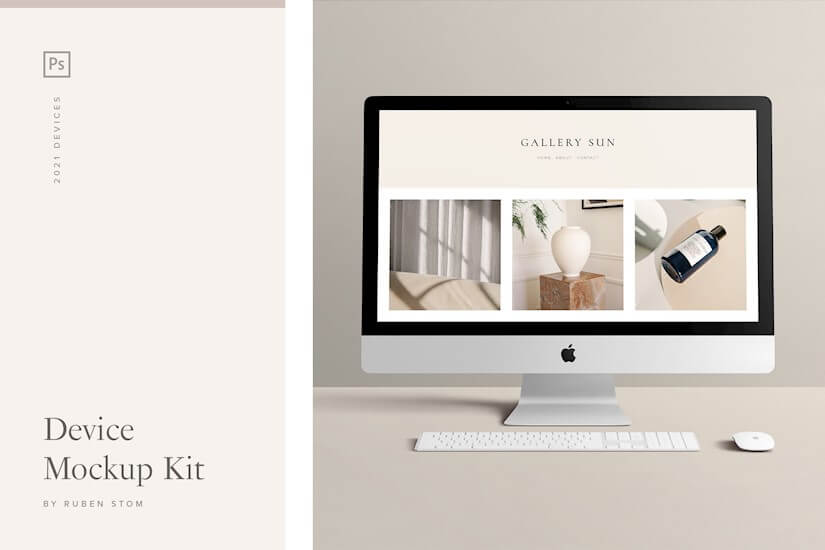 This fantastic collection includes 20 iMac & Macbook screen mockups for iPad, laptop, iMac, and Macbook. Using this high-resolution solution, you can create amazing branding work and graphic designs.
Price: Premium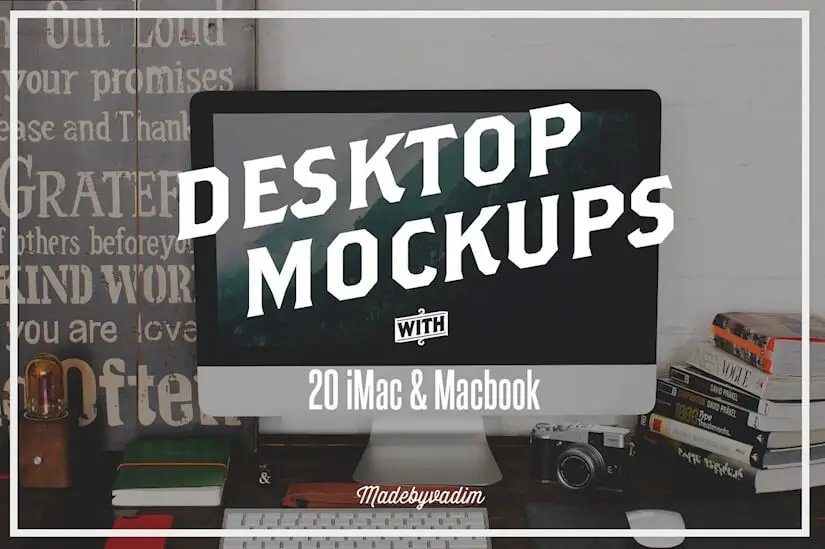 Looking for an attractive mockup design to download and use for free? Check out this iMac Perspective Mockup, which is compatible with mobile & desktop devices. Personalize the design in a few clicks by changing the background, color, shades, and other numerous settings.
Price: Free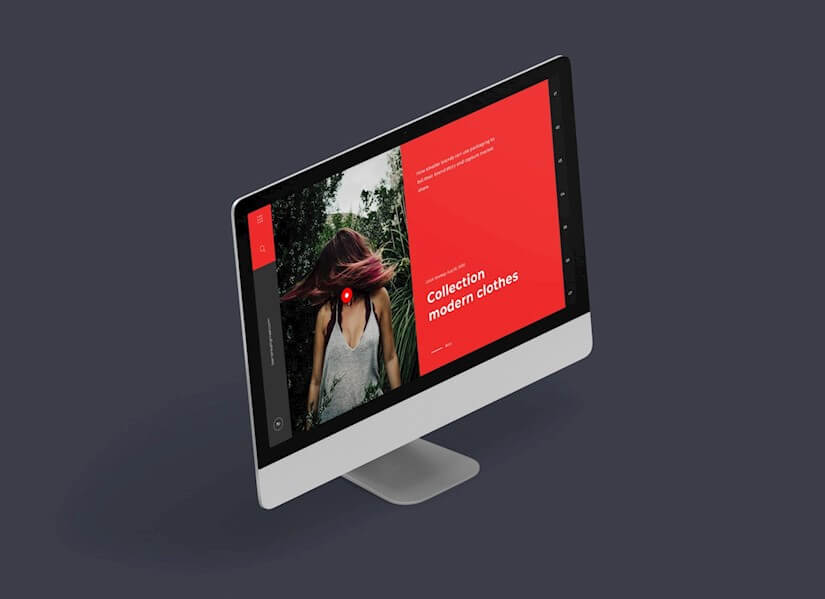 Meet new Desk iMac Mockup Scene Set, a perfect solution for web designers, e-commerce store owners, and other creative entrepreneurs. Thanks to the high resolution, this mockup fits all kinds of tasks. Besides, you can easily customize it inside Adobe Photoshop.
Price: Free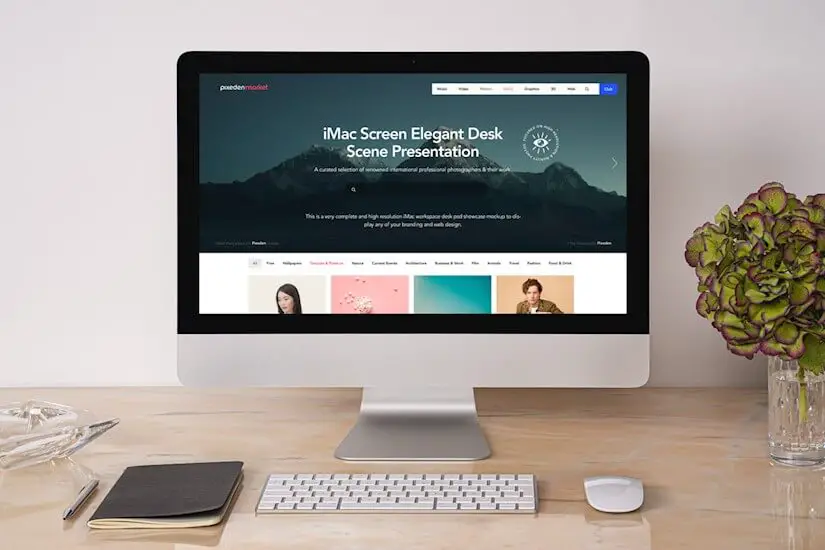 Desktop Pro 10 Isometric Mockups comprises ten different scenes with customizable settings so that everyone could create an exclusive design. Whether you want to run your project on iMac, Macbook, or iPad, you can feel free to choose this mockup, as it is perfect for all types of portfolio and app showcase presentations.
Price: Premium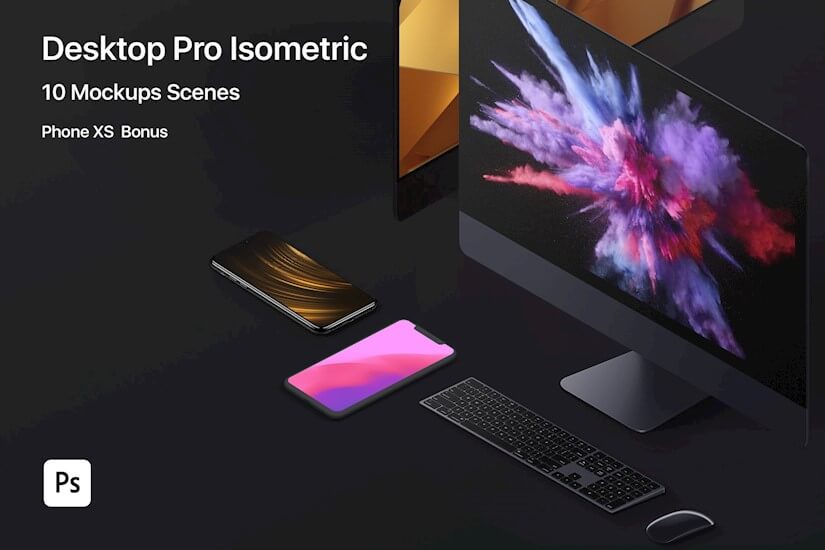 Boho Style iMac PSD Mockup is a favorite choice of freelancers, bloggers, and graphic designers who love elegant and free boho style. This beautiful mockup is perfect for creating a charming scene for your web or social media designs.
Price: Premium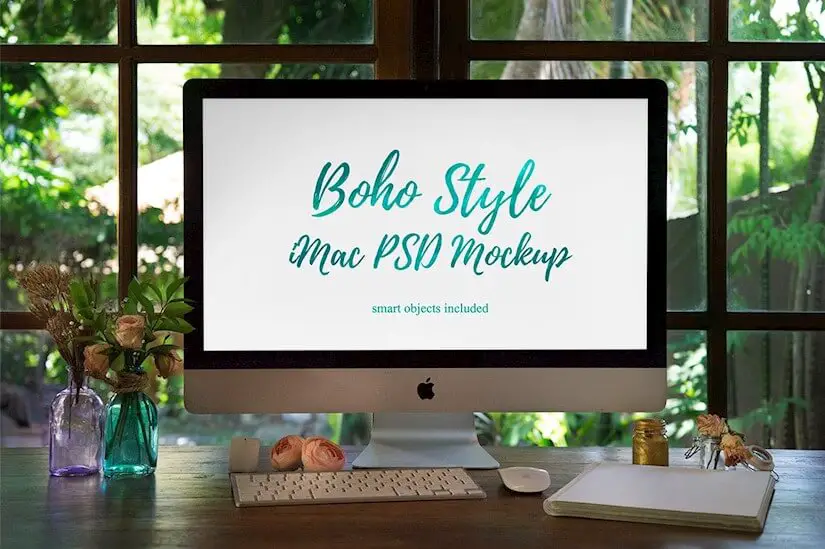 This stylish Free Display iMac mockup can help you to showcase your apps and website designs professionally. It comes with tons of customization options, allowing you to create a unique mockup using the latest Photoshop editing features.
Price: Free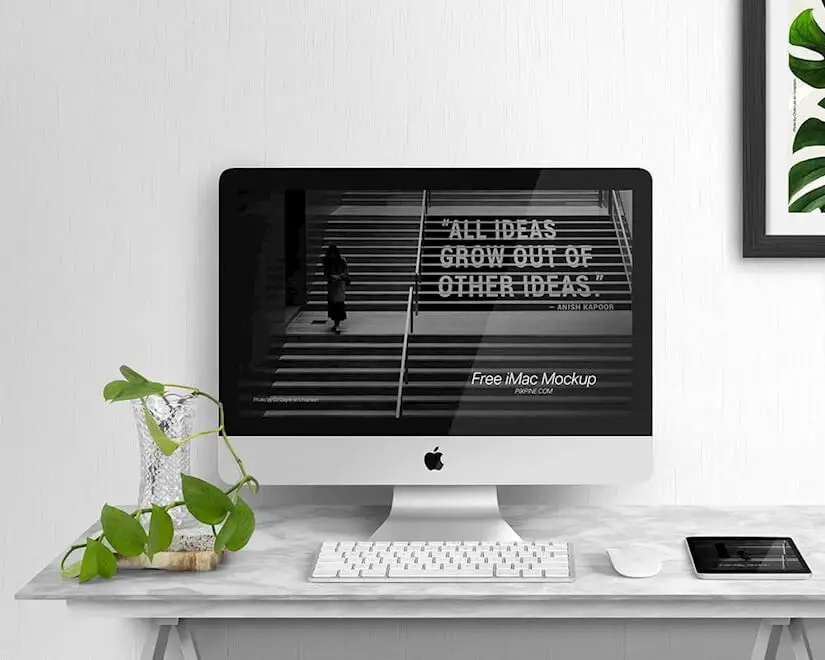 Do you have an app development or branding work that should be presented in the best possible way? This Mac Pro Mockup by Anthony Boyd Graphics has everything necessary to create fantastic personal or commercial designs. Download a free licensed version of this mockup to use it on any device.
Price: Free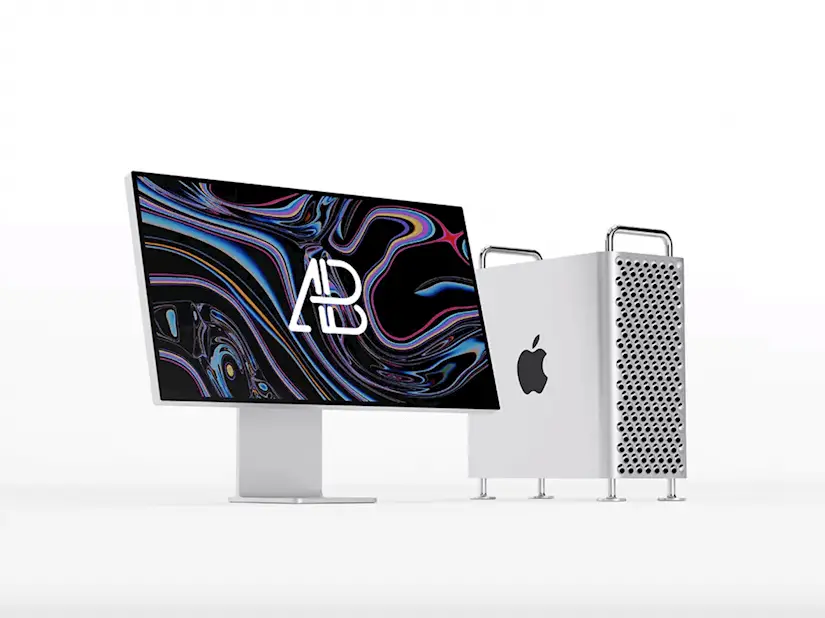 Another amazing Free Developer Using iMac Mockup with high-quality, realistic mockups featuring various devices. Thanks to this customizable mockup for Photoshop, your project will look flawless and unique.
Price: Free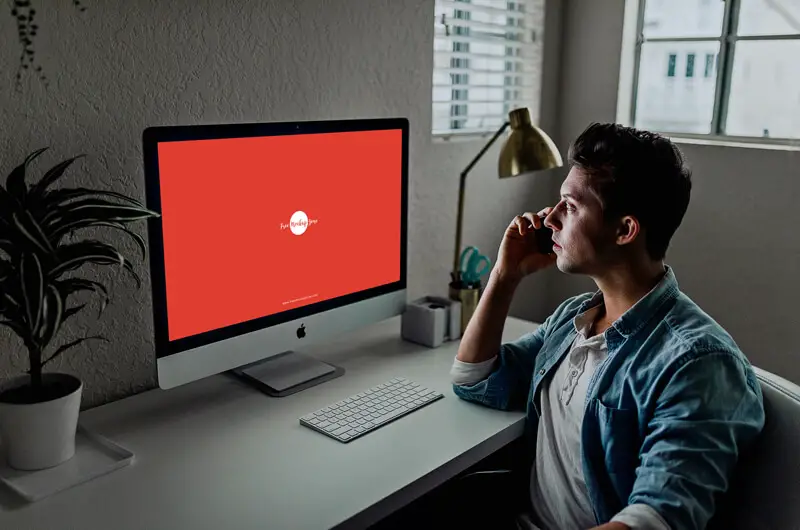 Looks like this new charming iMac Desktop Mockup with Pink was made for elegant and eye-catching marketing campaigns. If you are a blogger, entrepreneur, designer, photographer, or writer, you will find this mockup ideal for your portfolio or presentation.
Price: Premium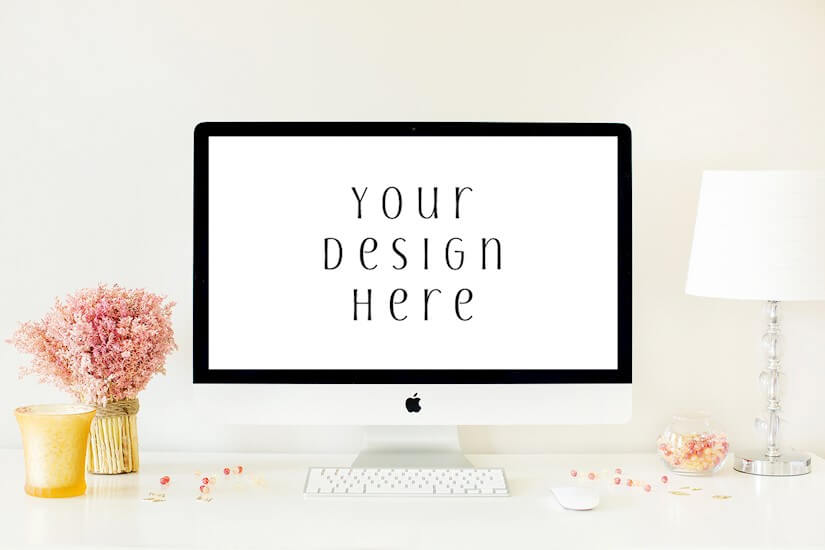 Free realistic Workspace iMac PSD Mockup is one more solution for the fans of photorealistic web designs. If you are a designer, photographer, or video maker, you will be impressed with this high-resolution mockup, which is easy to customize using your creative ideas.
Price: Free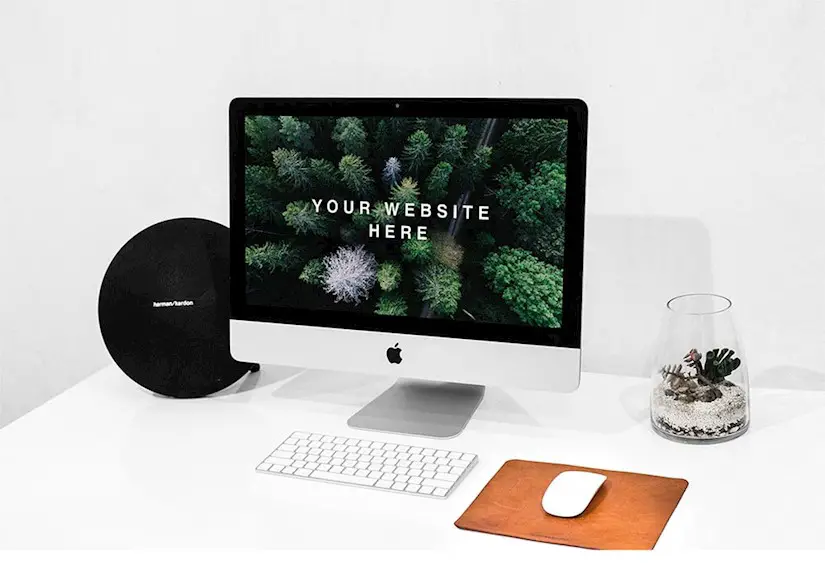 A versatile Multi Device Mockup Scene Creator is ideal for graphic designers, web developers, and freelancers, as it has 13 pre-made scenes with fantastic images. Create custom mockup scenes in just a few clicks by customizing the color, direction of screen glare and shadows, and more.
Price: Premium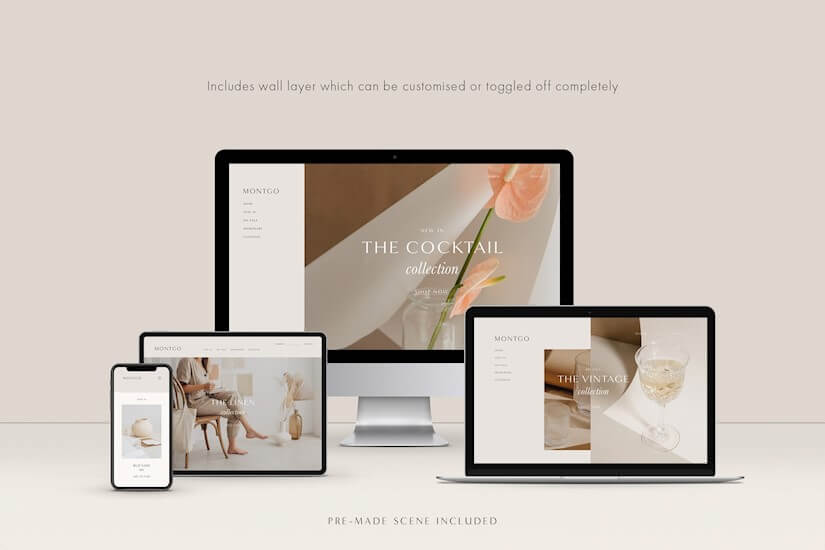 Are you looking for a premium quality iMac photo mockup? Carmen Photo Mockup Bundle provides everything necessary to create a stunning graphic design. It comprises 27 Photoshop mockup images set within a warm neutral palette in bohemian style, perfect for designers, bloggers, and e-commerce entrepreneurs.
Price: Premium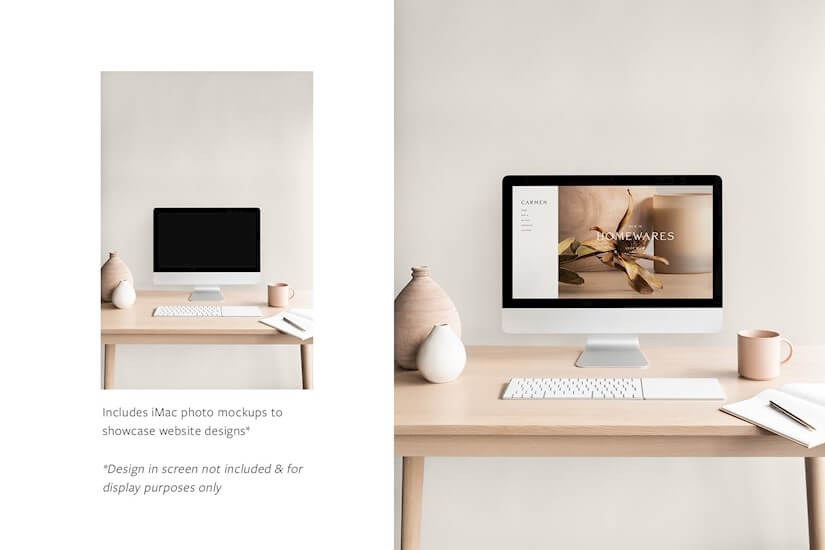 If you want to make a minimalistic yet photorealistic design, this Digital Devices Mockup is what you need. It comprises 11 magnificent photo scenes with natural sunlight effects. Besides, the mockup has Shadow & Light Overlay Kit, giving your design a unique look.
Price: Premium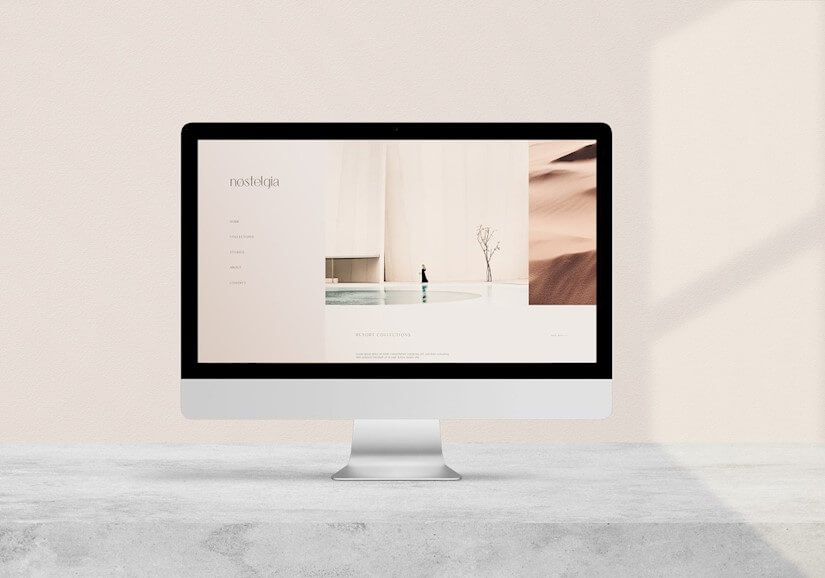 Minimal Modern Device Mockup is one of the most attractive minimalistic mockups for branding and graphic projects. This high-quality solution is compatible with different devices (iPhone, iMac, iPad), plus, it boasts a very responsive layout and high resolution.
Price: Premium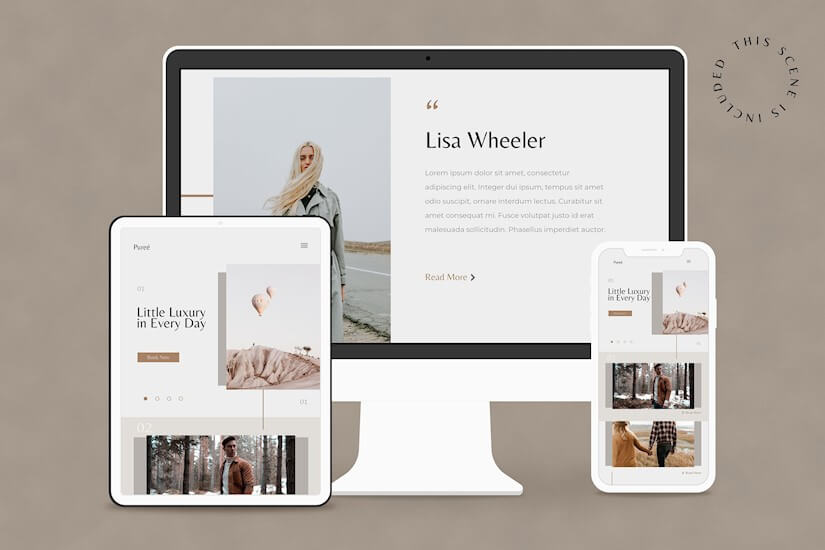 Create fantastic graphics with the new iMac Perspective Mockup. Change up the look of your design by modifying settings like color, shape, image, etc. Showcase your work in style on mobile and desktop devices for free.
Price: Free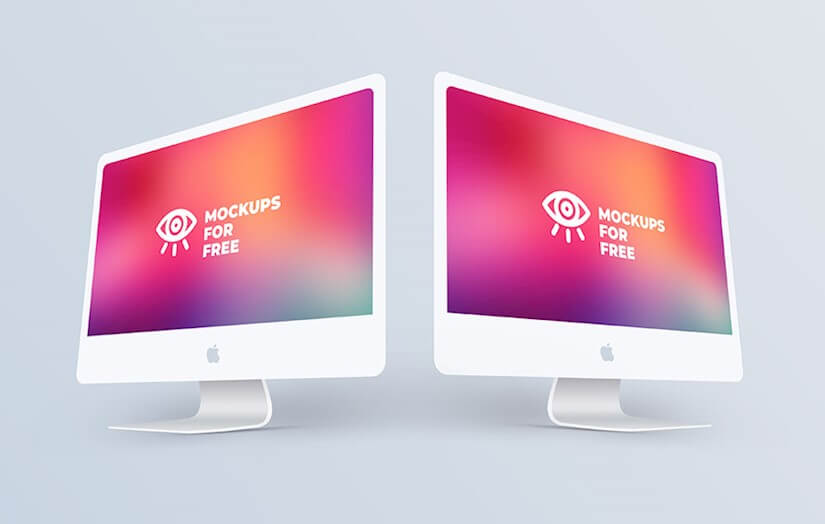 With these premium 7 Website Mockups, available for mobile & desktop devices, you can create stunning graphics in Photoshop. The mockups are easy to edit and adapt for various projects. Choose between transparent or colored background to give your design the desired look.
Price: Premium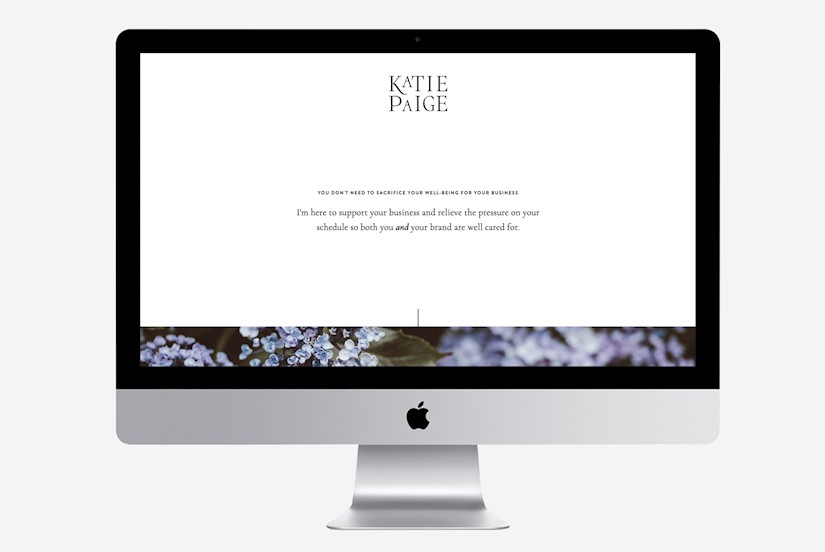 This is Multi Device Mockup Scene Creator that includes 13 different scenes.
Price: Premium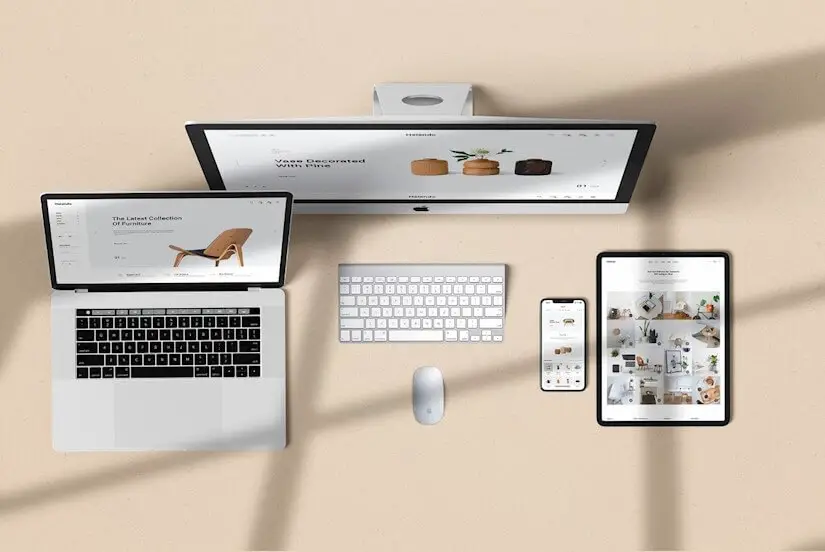 This responsive iMac Pro Mockup PSD is available for free so that you can use it for your personal or commercial projects at any time. Showcase your graphic design or any branding work you might have to attract more users' attention to the project.
Price: Free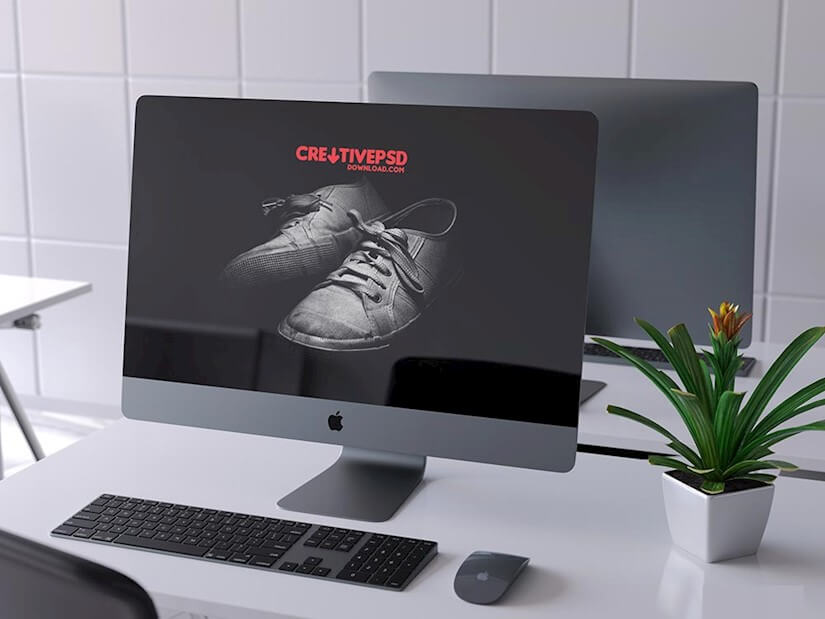 Create beautiful customizable device mockups online using Previewed. Start by browsing their iMac mockup templates.
Price: Premium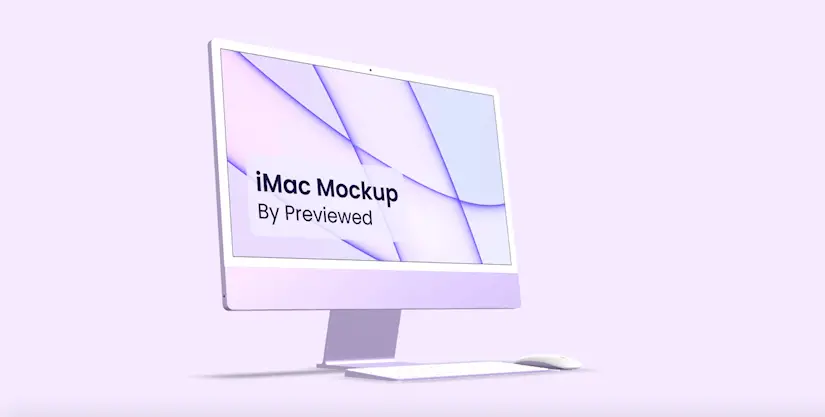 ***
Most of the represented options are available for free so that you can start using them for your projects right now. So stay tuned to get more details about the best iMac mockups and create your own thrilling designs!