Thousands of digital products appear on the market every day. And the best way to attract potential users or investors is to present your creation most appealingly. A mockup will become an ideal frame to showcase your application or web design.
Create beautiful customizable device mockups online using Previewed. Start by browsing their iPad mockup templates.
Nowadays, you can find millions of free and premium mockups to choose the template for your design to stand out from the crowd. Here is a bunch of the most exciting and affordable options.
Best iPad Mockups
This Minimal iPad Mockup is developed in a discreet design. It will allow the audience to concentrate on the message you want to deliver. You may play around with the item you wish to insert – rotate and scale it. The pack offers six primary colors and 11 shadow overlay options.
Price: Premium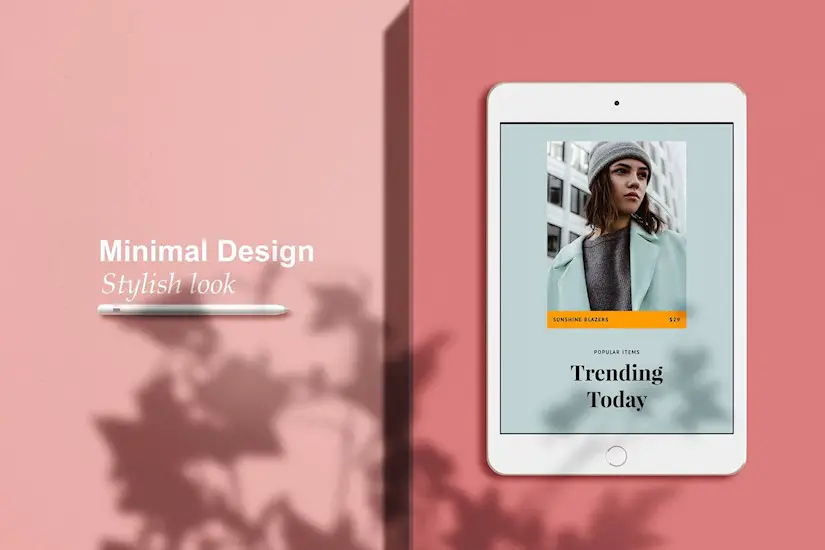 iPad Pro Responsive Mockup will represent your project in the most realistic way possible. You can use 16 PSD files that will work ideally for bright and dark designs. Besides, you can add male and female hand features.
Price: Premium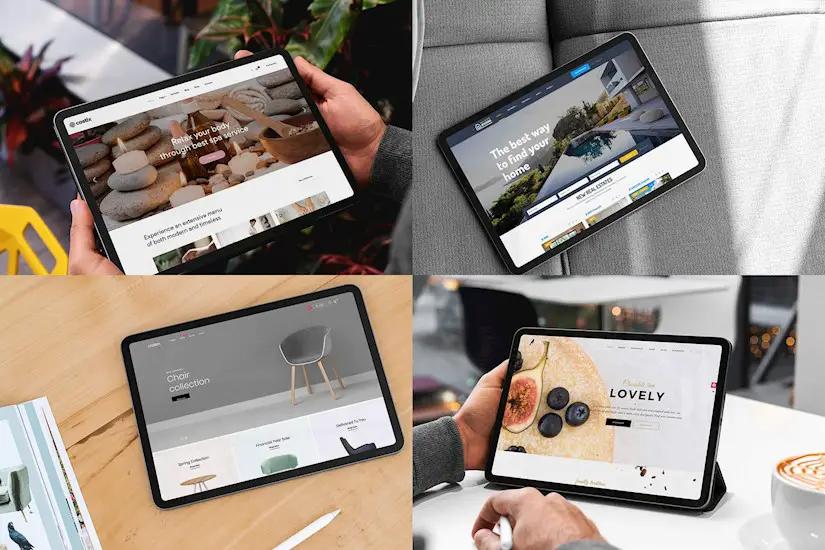 Multi Devices Mockup set offers 12 PSD files with different views. A smart object feature will allow you to modify your design with no effort. You can experiment with shadows and reflections and play with the background color. All Apple devices are included in the templates.
Price: Premium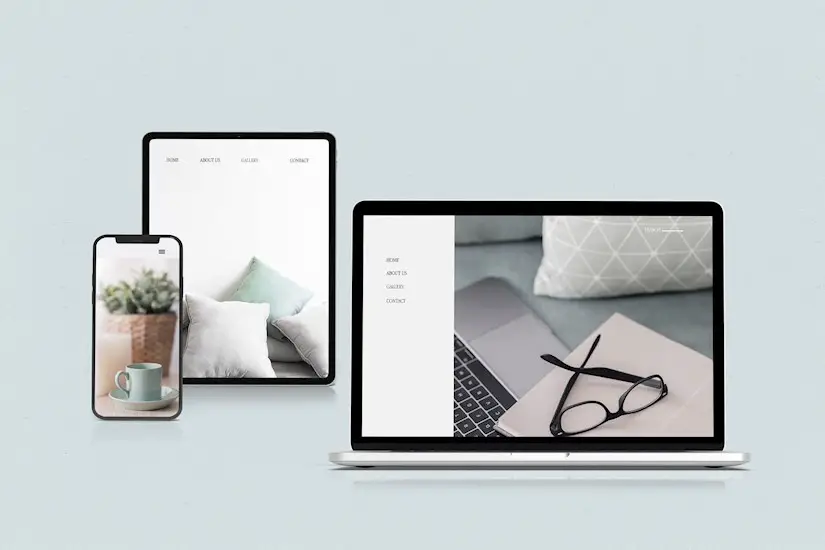 This collection of Realistic iPhone and iPad Mockups will favorably complement any design. Shadow overlays and background texture will display your product in a really professional way. It is one PSD file with separate options and a lot of additional effects.
Price: Premium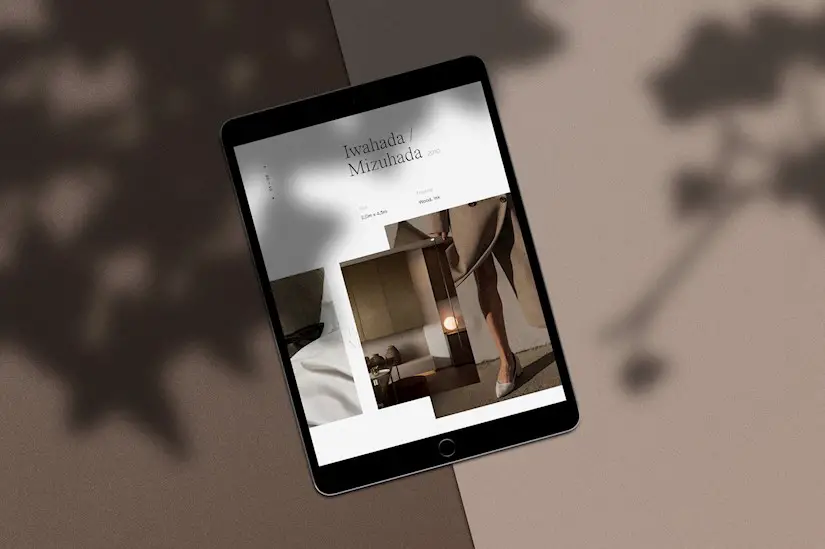 iPad Pro Photo Mockups set includes ten trendy real photo templates. It is a beautiful solution to showcase your digital artwork in a horizontal or vertical layout. All mockups come in natural colors, but shadows and objects are not moveable.
Price: Premium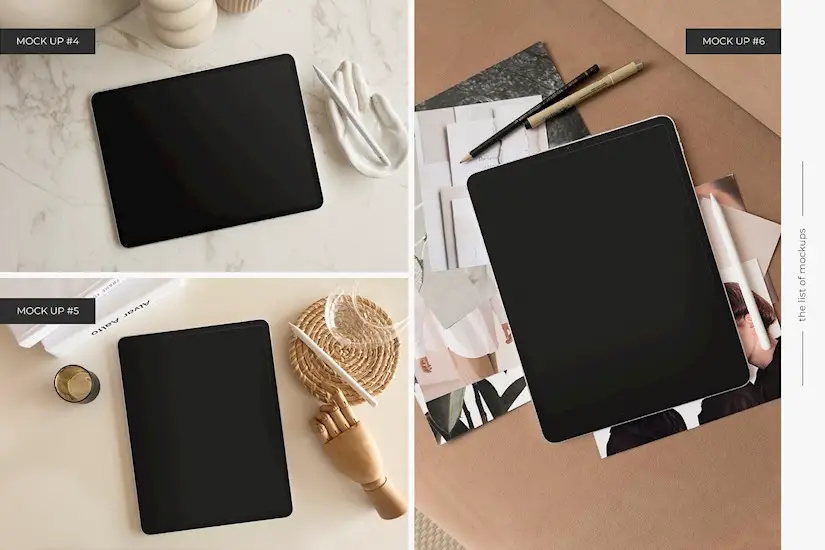 This Free iPad Display Mockup is represented just by one high-resolution template. It will allow you to present or application or website design neatly and classically. The mockup is universal and will be suitable for any design.
Price: Free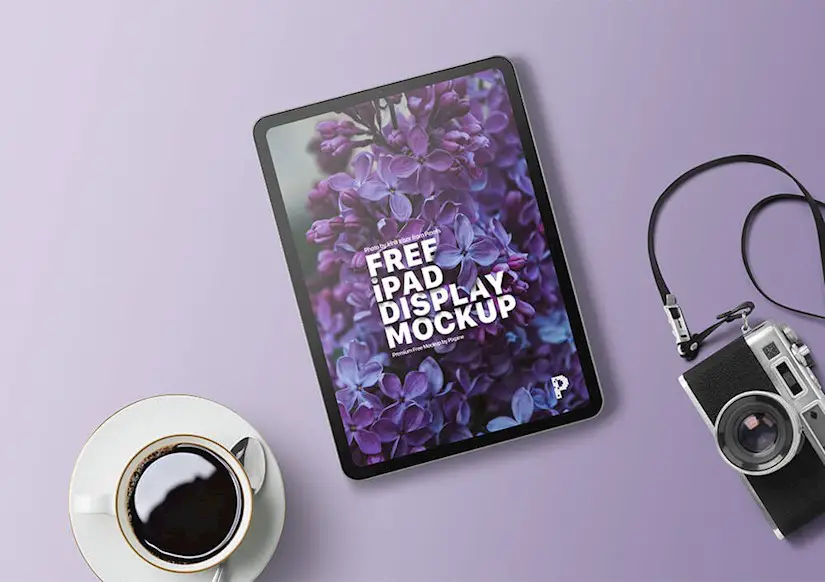 This Free iPad Mockup can be edited via the smart object feature. You can also change the background. This iPad template will help you frame your project design in attractive minimalist features. Note, image is not included.
Price: Free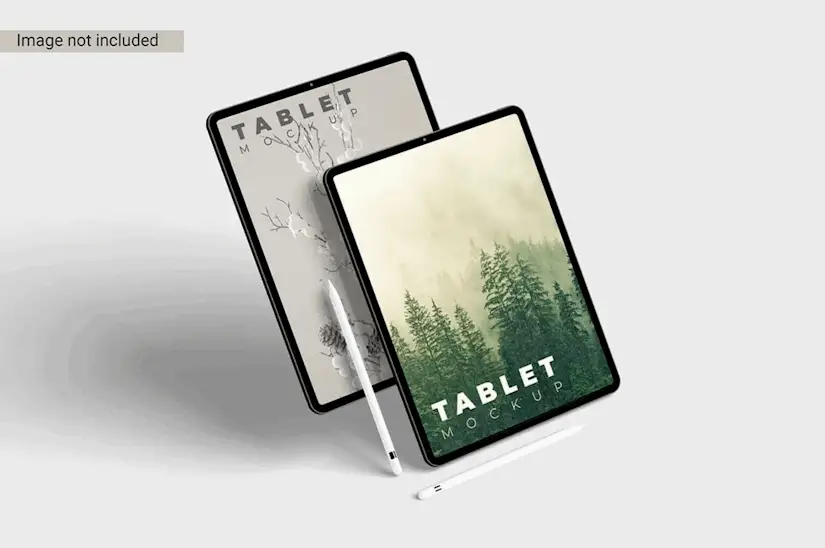 It is an iPad 11 Pro mockup with 3 different designs and easy-to-edit PSD files.
Price: Premium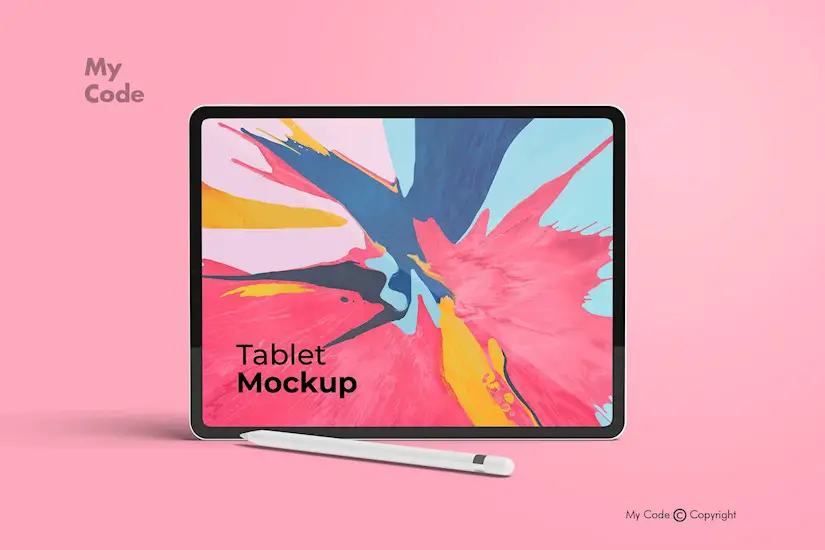 This new Apple iPad Pro 11 Mockup is worth attending if you are looking for a showcasing solution for your UI/UX projects. It will also be good to present websites and apps in the most professional appearance. Use 3 PSD files in horizontal and vertical layouts, change the background and apply layers.
Price: Premium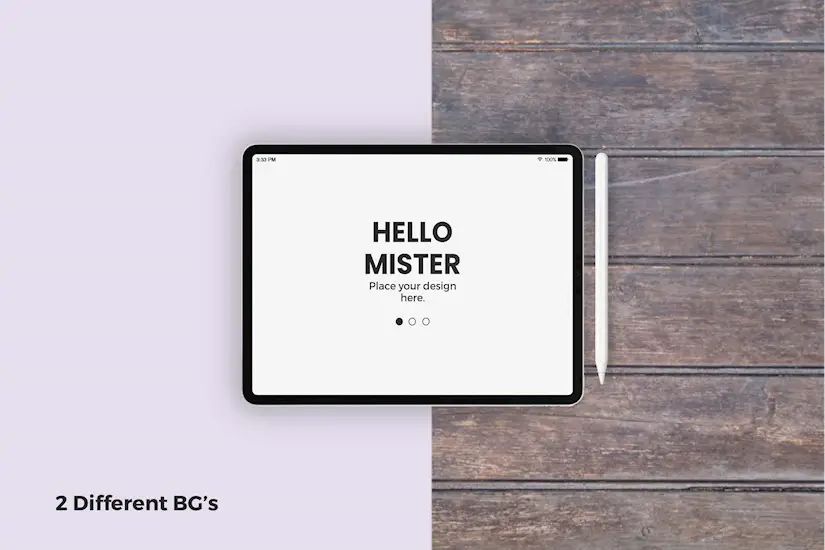 A stylish collection of iPad Pro Mockups will help you showcase your design using nine different templates. You can find the most appropriate view angle for your design, change the background, experiment with objects, shadows, and texts. Editing is allowed via smart object feature.
Price: Premium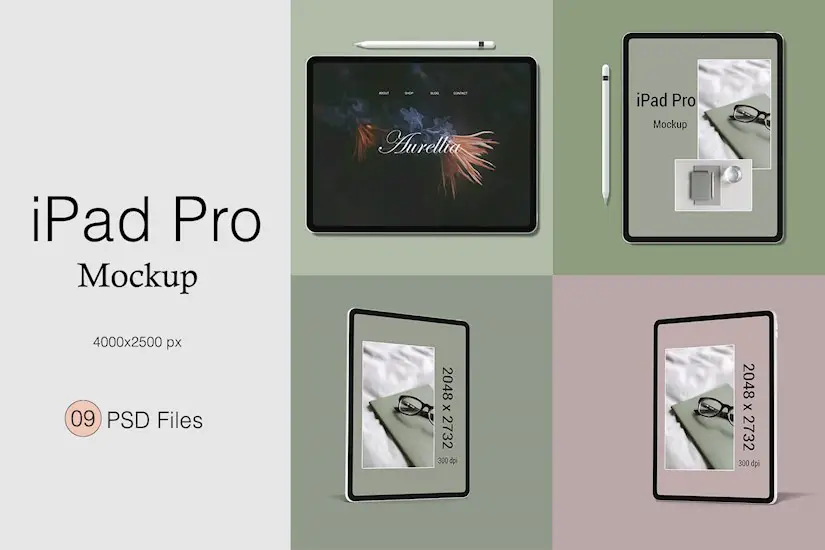 If you are looking for an elegant presentation solution for your design, this Landscape Cover PSD iPad Pro Mockup will be the right choice. This template allows the use of a smart layer. Frame your design project in a laconic and attractive way.
Price: Free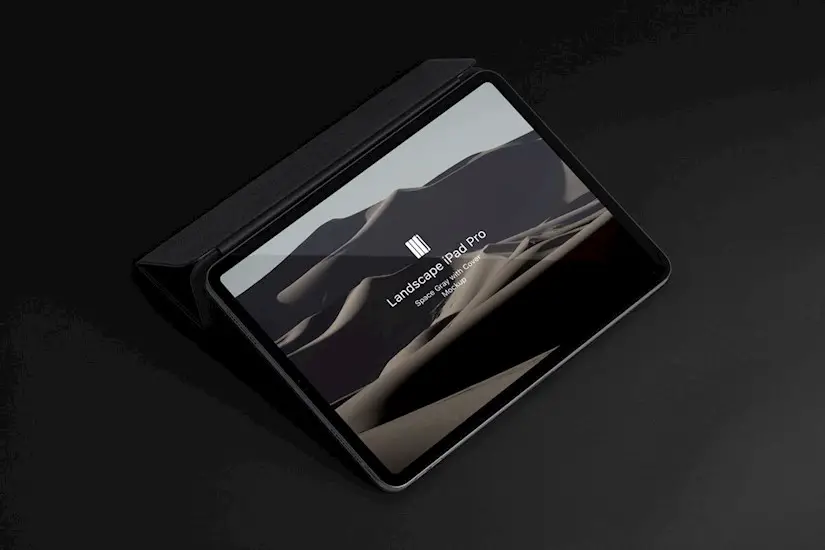 Use this Free iPad Pro Mockup for any digital project you have. It is effortless you use, and you can separate devices and shadows to your liking. Colors are changeable. It will take you minutes to prepare your design for the presentation with this mockup.
Price: Free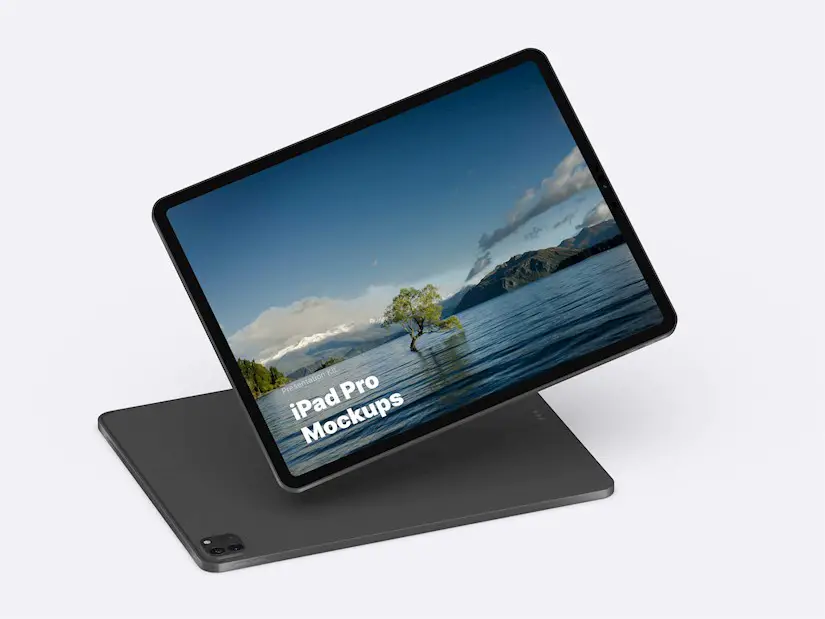 A great collection of iPad Pro Mockups to refresh your digital work portfolio. The templates come with a lot of customization opportunities – you can change colors, backgrounds and separate everything you see on the mockup.
Price: Premium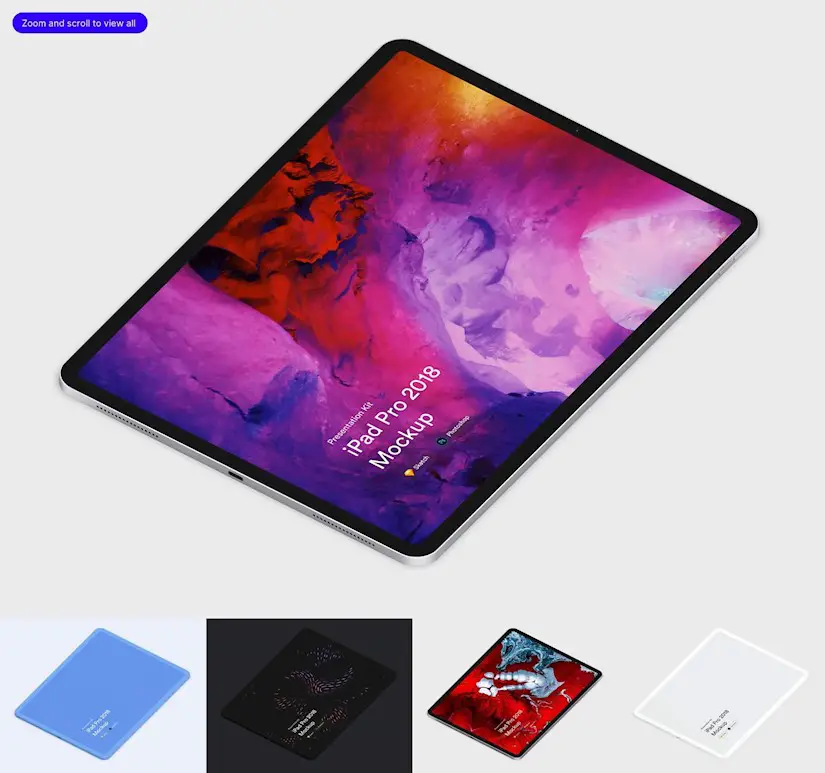 iPad Mockup with a top view coffee image will work well for any design if your main aim is to create the most inviting atmosphere of the presentation. The template is easy to use and will be appropriate for most designs.
Price: Free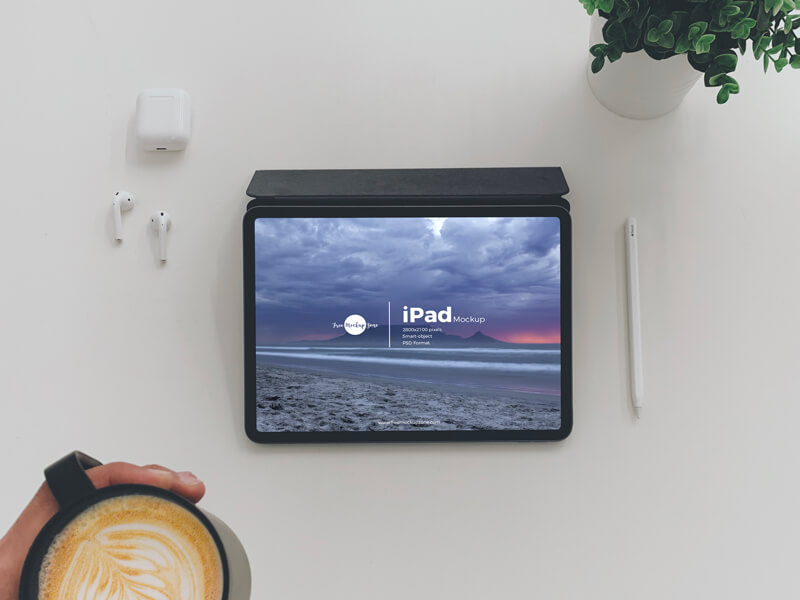 Use this Minimal Mockup set for your portfolio presentation purposes. All templates are neutral and will work well for various designs. They are available for all the latest devices, and you can choose light or dark themes. In addition, the mockups are editable and constantly updated.
Price: Premium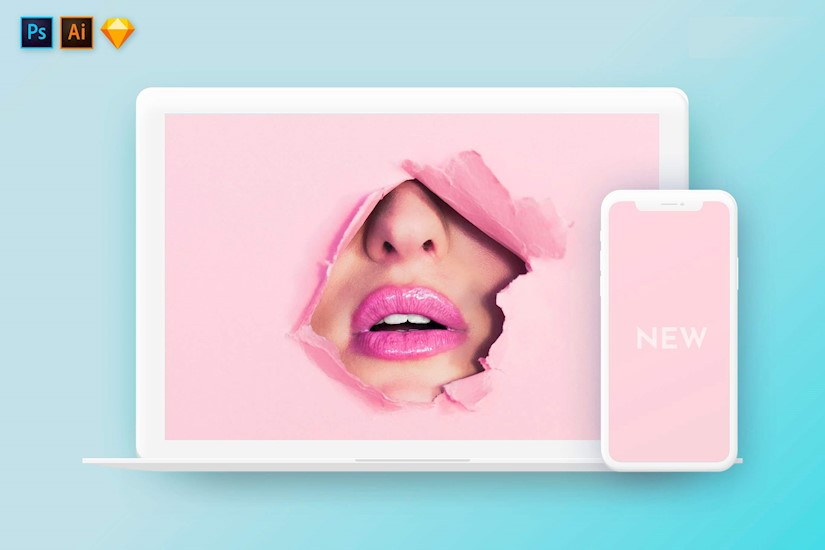 A fantastic Boho Photo Mockup bundle is excellent for design presentations. This collection is a must-have for graphic designers that create products for special events and artists who need to display portfolio in the most winning way. You will get 12 PSD editable files.
Price: Premium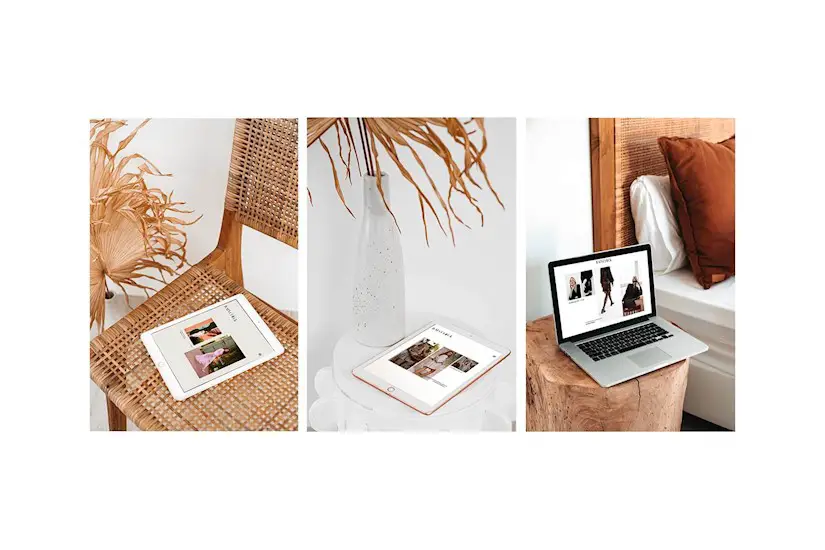 Try these Free Mockups and Header Image to see how eye candy your design may look. You will like high-resolution items and the possibility to customize your designs. Besides, you can play with shadows for a better result.
Price: Free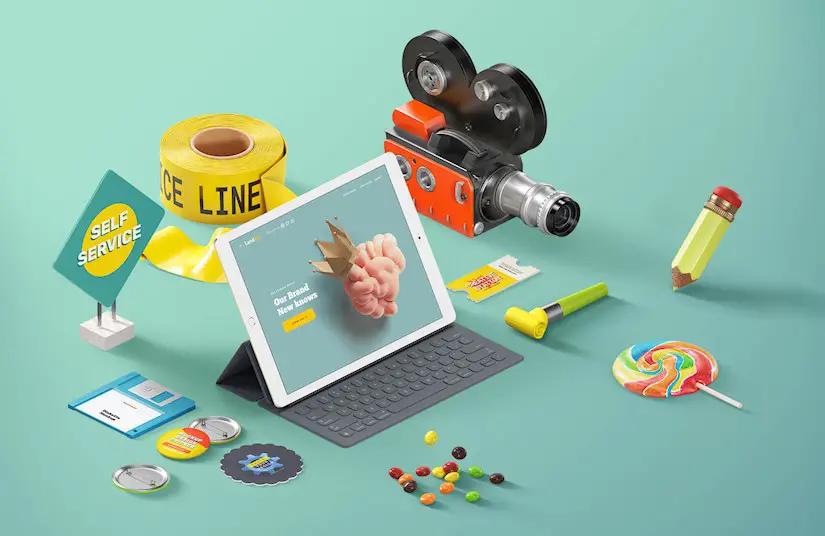 This collection of iPad Mockups is represented by 5 PSD files that are real photos. With these templates, you will be able to make your design presentation very true to life. Every mockup will become an excellent wrap for a wide range of projects.
Price: Premium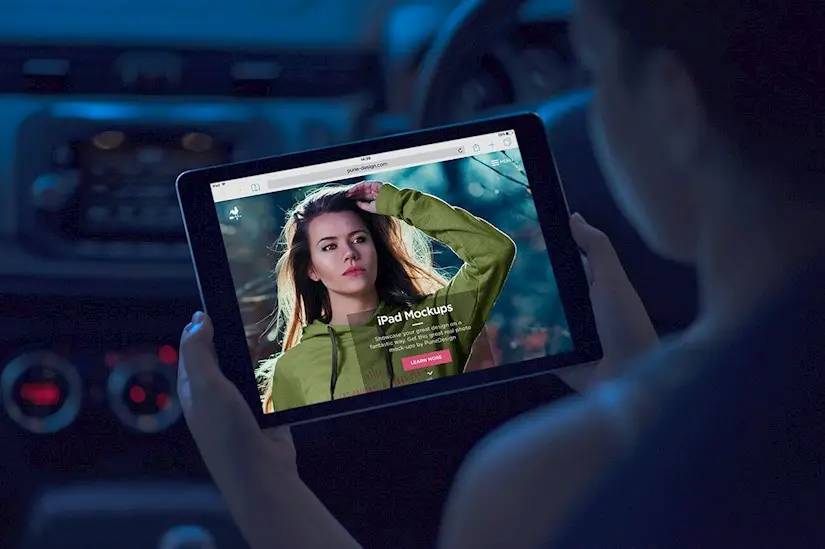 A stylish iPad Pro Mockup will ideally frame a commercial design project. A template comes in elegant colors and includes a movable pencil. The reflection will shift with the pencil movement. The mockup is absolutely free for download.
Price: Free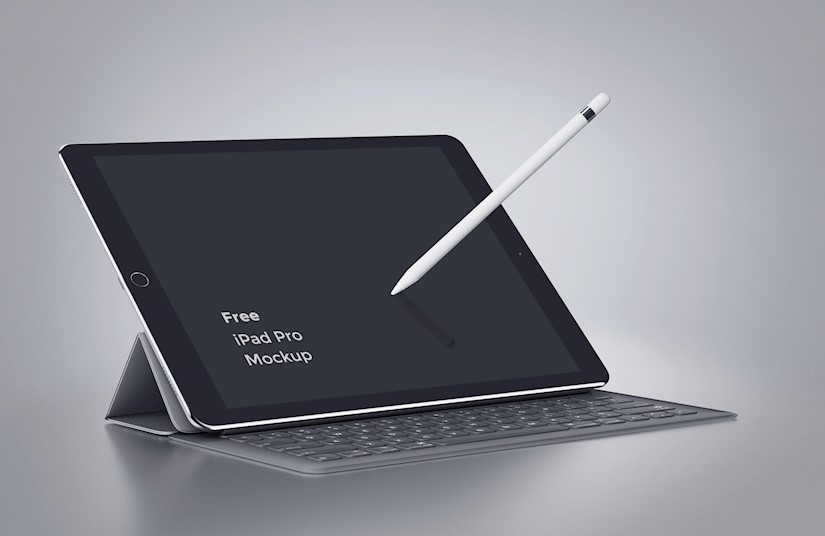 A set of iPad Pro Mockups V4 is recommended for website presentation. You will like the photorealistic quality of 7 PSD files. There are all possible view angles to showcase your product. All files are straightforward to edit.
Price: Premium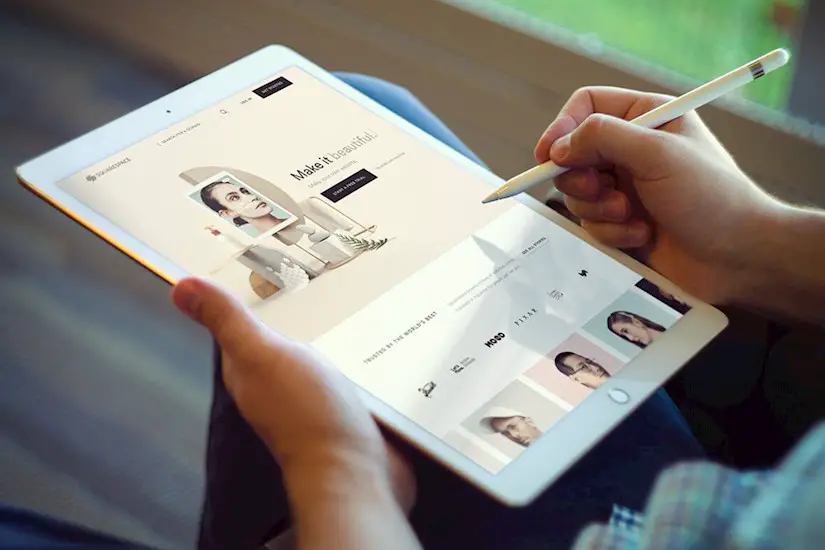 This iPad Pro Mockup Kit will enable you to create beautiful and functional scenes. You will achieve a complete result by experimenting with shadows, textures, and background. The collection will come in handy for all graphic designers.
Price: Premium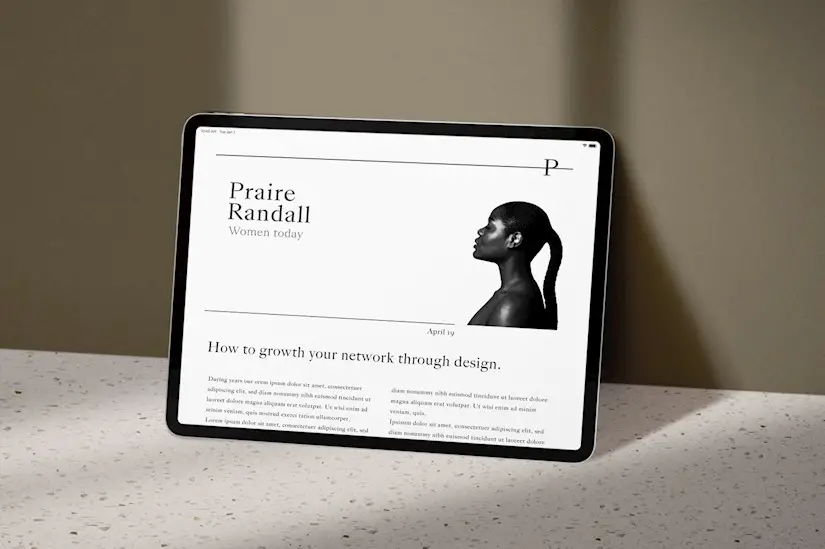 ***
Since iPad remains a trendy gadget thanks to its big screen, an iPad mockup is a perfect solution for your work presentation. Delivering your design via an iPad mockup will immediately give an idea of how it will look both on a regular site and on the phone.