As of 2020, video content is being consumed faster than ever before. Youtube has over 2 billion active monthly users. Brands and individual influencers are looking for ways to leverage the power of video to connect with their audience. This has led to millions of videos being created daily across multiple genres and platforms.
Try video editor from Canva! You can create videos for Youtube, Instagram Stories, Facebook, ads, and more.
To ensure that your video can survive this tide of competition, you need to perfect your video editing skills. In this article, we shall throw light on the basics of video editing software and tell you all that you need to know in this regard.
Need for Video Editing
A camera or recorder captures raw video. In most cases, a raw video has a lower aesthetic appeal and is less likely to catch the viewers' attention. Passing the raw video through video editing software polishes it and makes it visually appealing.
Today, most video editing software uses a non-linear editing technique wherein the original video is left unhampered, and changes are made to a copy of it. That way, multiple versions can be made from a single clip, and you can select the one you like the most. With every passing day, the scope of video editing is only increasing. 
Now you can add visual effects, modify the contrast, color, and other details, improve the overall quality of the video, and do a lot more with video editing. Most video editors allow you to crop, rotate or combine clips and fine-tune them to perfection. Editing the video's audio track by removing noise, adding music, etc. is another part of the video editing process.
The Best Video Editing Tools
Understanding the importance of editing a video, the next major step is deciding on the video editor to settle for. These days, there are several free video editing software for those with budget constraints. There is no dearth of options for those who do not mind shelling out money for high-quality videos. 
Here are some of the top video editing tools for those who do not want to compromise on quality. We have tried to cover both free as well as paid tools.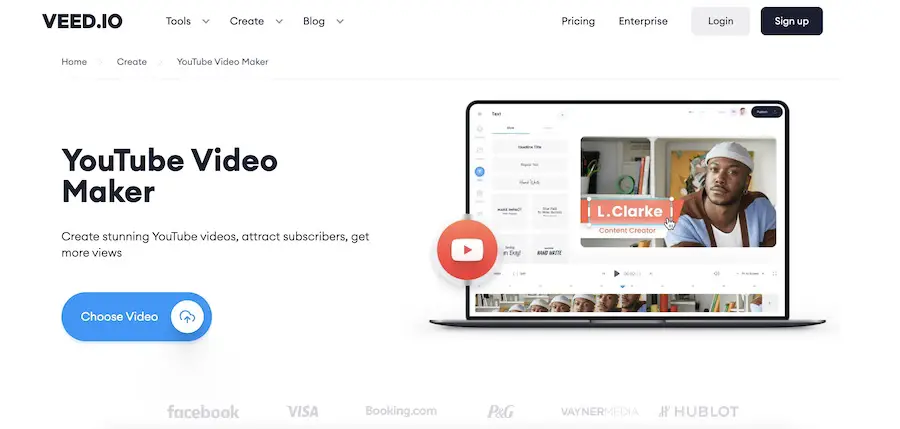 VEED is a powerful, easy-to-use video editor that lets you create professional-looking videos in minutes. With VEED, you can create videos with text titles, transitions, graphics, and effects. You can also add voiceovers and music to your videos.
VEED is available for Windows and Mac computers. It's a free download, and your videos have no watermarks or time limits. VEED also offers Youtube video maker that will help you to create engaging videos and gain new followers.
To get started with VEED, download and open the software. The VEED interface is easy to use, and helpful tutorials are available on the VEED website if you need more help.
To create a new video, click the "Create New Video" button in the upper left corner of the screen. This will open up a new project where you can start editing your video.
Ideal for people who are enthusiastic about live videos, VideoProc allows you to stabilize, de-fisheye, and reframe your video in addition to common video editing features like cropping, rotating, or adjusting the footage speed.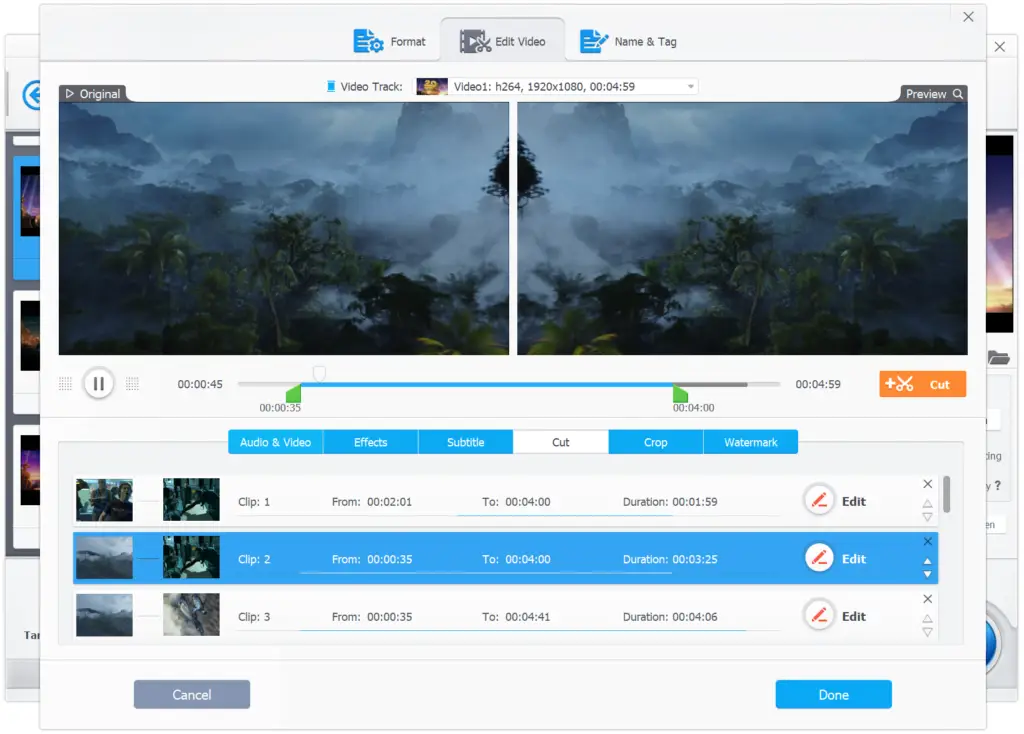 High-quality videos, including those in HD, 3D, or 4K, are supported in this tool, which also leaves room for you to download the edited video in more than 400 output profiles.
Thus, irrespective of whether you need a 720p output or a 4K one, VideoProc speedily edits videos shot in DJI, GoPro, or iPhone and gives it to you in a way you would like. The icing on the cake here is the fact that you can meager your videos, add subtitles, watermarks, GIFs, and a lot more.
Here, the download is free, and the pricing plan ranges from $29.95 to $57.95. The only catch is the fact that the GPU accelerated VideoProc tool is only available for Windows and macOS, and there is no mobile version of the app available yet.
If you want to create high-quality 4-K trailers or long views on your Apple device, then iMovie should be your go-to app.  With time effect, split-screen, and several special effects, iMovie has some of the most iconic editing features.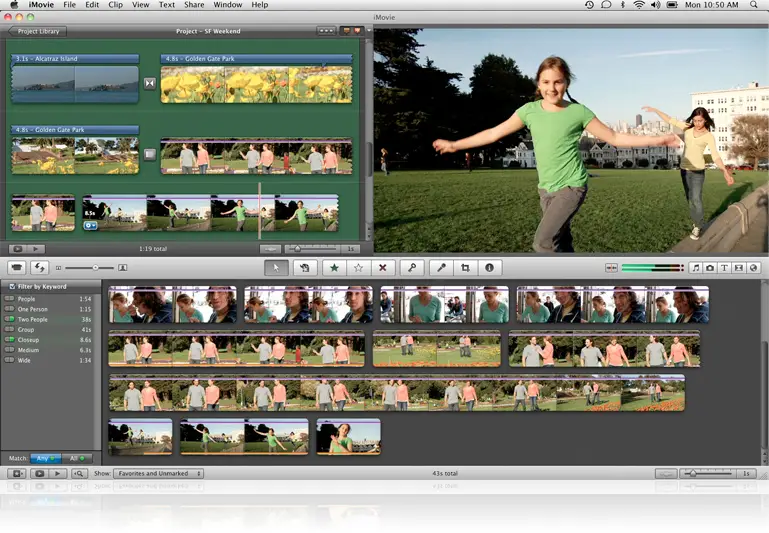 The best thing about using the iMovie tool is that this is a free app, and you can use all the advanced visual effects without any monetary investment.
If you are looking for a quick clip editor, then VideoPad should be the preferred choice.  It not just gives a 360-degree view but also gives you more than 150 visual effects to choose from.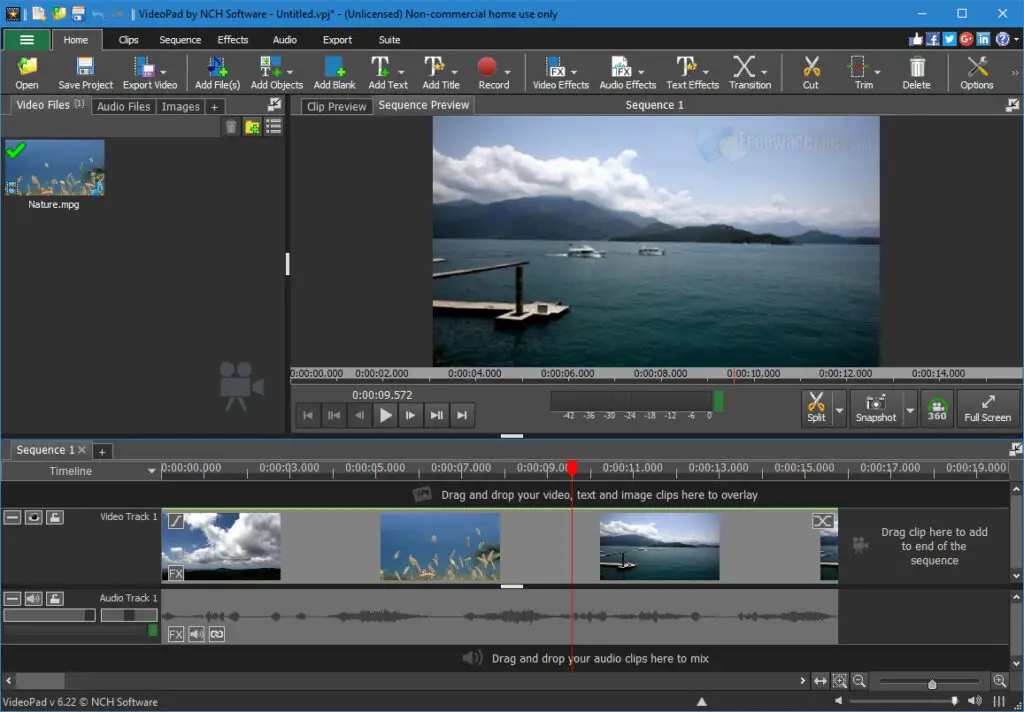 The fact that you can directly upload edited videos on Blueray or DVD is of special help to professionals working on commercial videos. There are several subscription plans for you to choose from and the cost ranges from $60 to $129.99
InVideo is a tool that is aimed at people who are keen at home movie editing or brand promotional videos. It is a free app and comes with a host of advanced editing features that would otherwise be found in an expensive tool.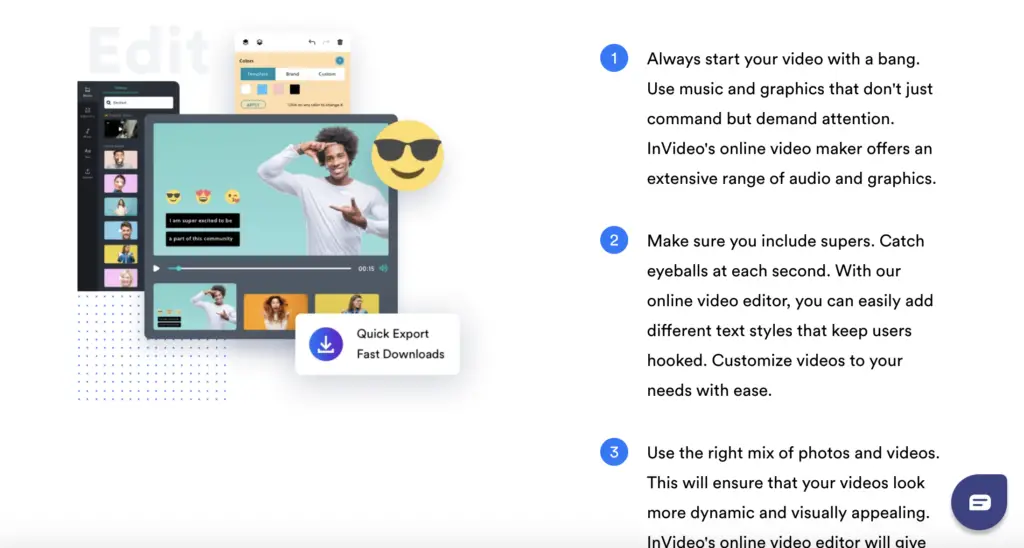 These include overlays, slow motion edits, 3D animation, the option to insert a watermark of your choice, tip effects, color inversion, pastel colors, and much more.
Adding titles, closed captions, and remixing the audio are some other advanced features of this tool. This cross-platform editor works in Linux, Mac, and Windows systems, and it is advisable to run it on a PC with high RAM to avoid slow video rendering.
Adobe Premiere Pro is a premium video editing tool where the subscription ranges from$20.99 for individuals (with special concessions for students and teachers) to $33.99 for businesses.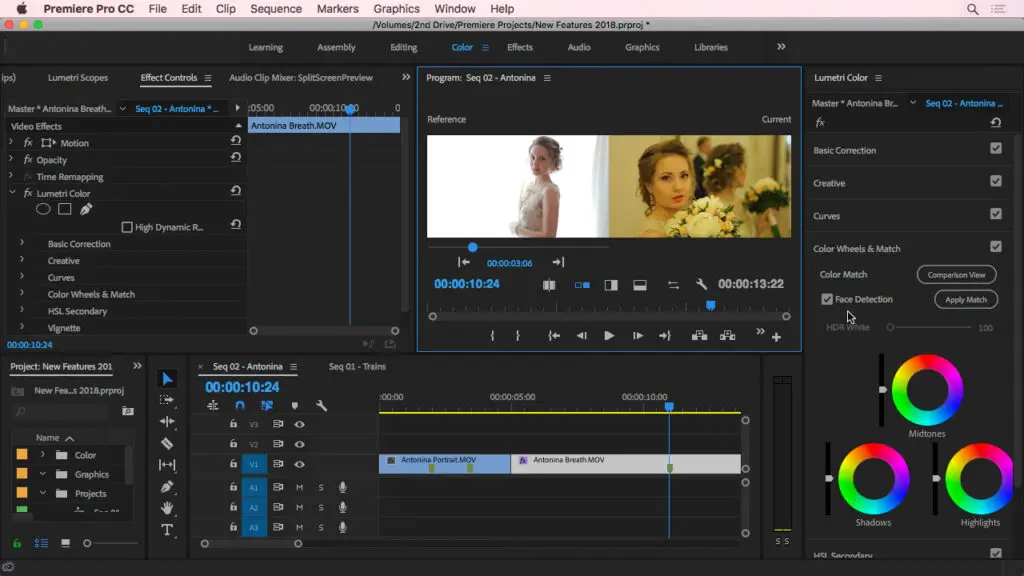 If you are keen to create professional-quality videos, then the text, image, and audio enhancement features of this app is definitely something you will enjoy. Adobe Premiere Pro is one of the few video editors to have advanced features like time remapping, HDR10 metadata, auto reframe of pics, among others.
If you are looking for a free YouTube video editor that lets you work on multiple video streams and effectively combine timelines, then you should explore HitFilm Express.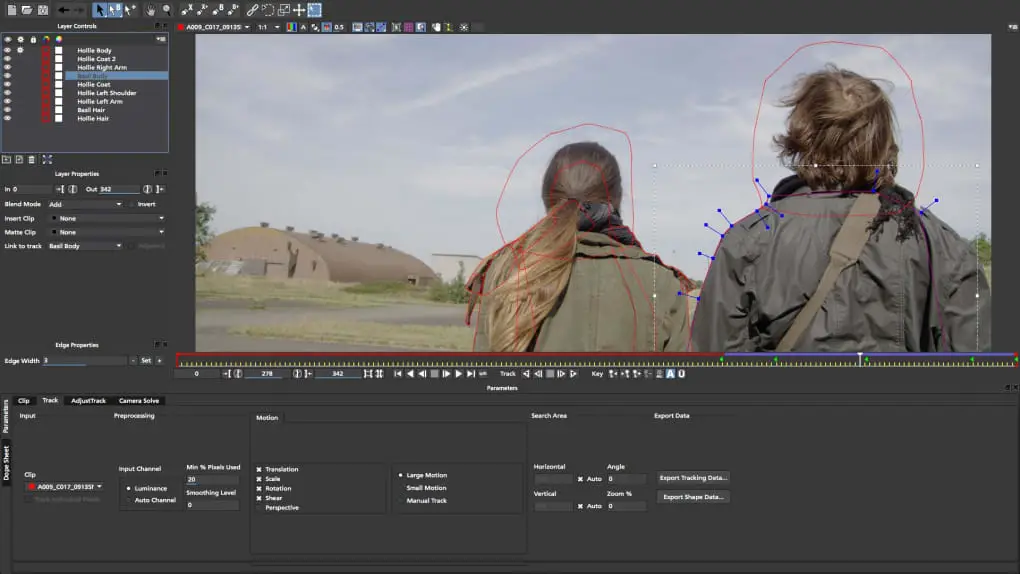 The layer tracking features here are superior to industry standards and ideal for freelancers needing professional-quality tools. A unique feature of HitFilm Express is its unique animated text feature that will help you grab your followers' attention on YouTube.
By now, you are not just aware of what video editing is, but you are also familiar with some of the best tools in the market. Based on your editing needs, feel free to make a pick among these and set out on your journey of creating videos that leave an impact on the viewer.