People have long used the calendar for an orderly counting of time. Today, it still remains an essential assistant in everyday life and business planning. You definitely need to get a calendar to organize life and work events. The calendar will be able to help determine the number of working days in a year, clarify the dates of family and state holidays, plan a vacation or trip.
The stores offer a great variety of all sorts of calendars. But we want to suggest an even more convenient way to obtain a personal planner. Use our printable monthly calendar to plan your time. Take a look at other calendars:
The huge advantage of our calendars is that you can make the design yourself. You can create an individual planner of the most suitable format, depending on your needs. Such an organizer will efficiently schedule your events every day and week. Scroll down to find the best free printable October 2023 calendars and get them right now.
Check out beautiful minimalist, editable calendars for October 2023.
Free October 2023 Calendars to Print
---
Size: 2000 x 1414
Size: 2000 x 1414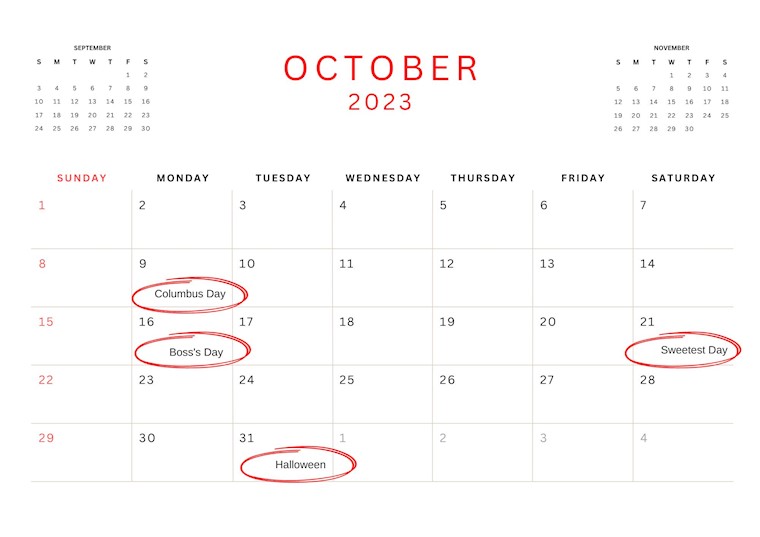 Size: 2000 x 1414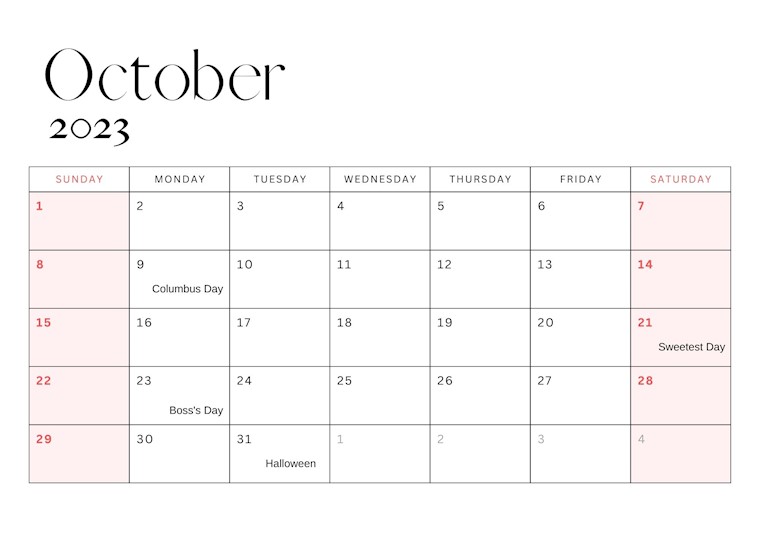 Size: 2000 x 1414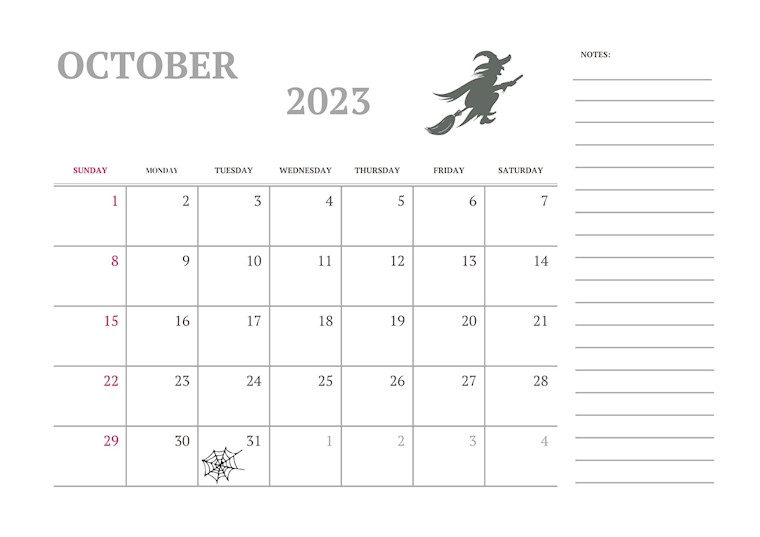 Size: 1920 x 1080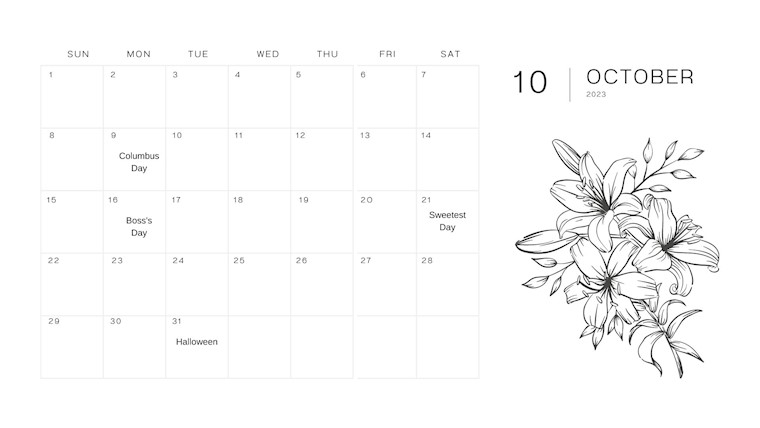 Size: 1920 x 1080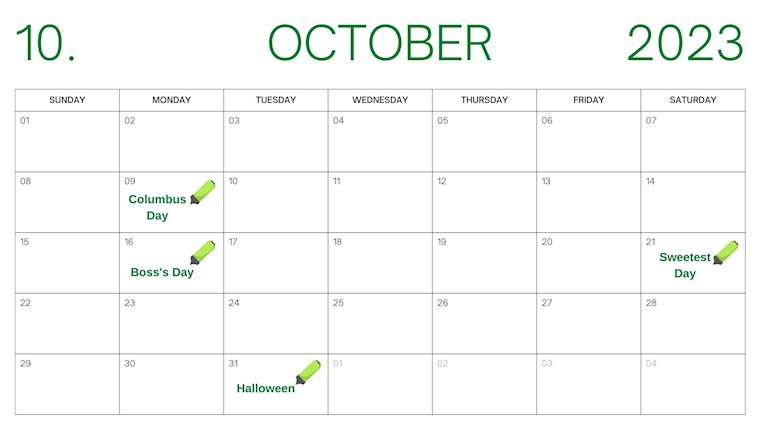 Size: 1414 x 2000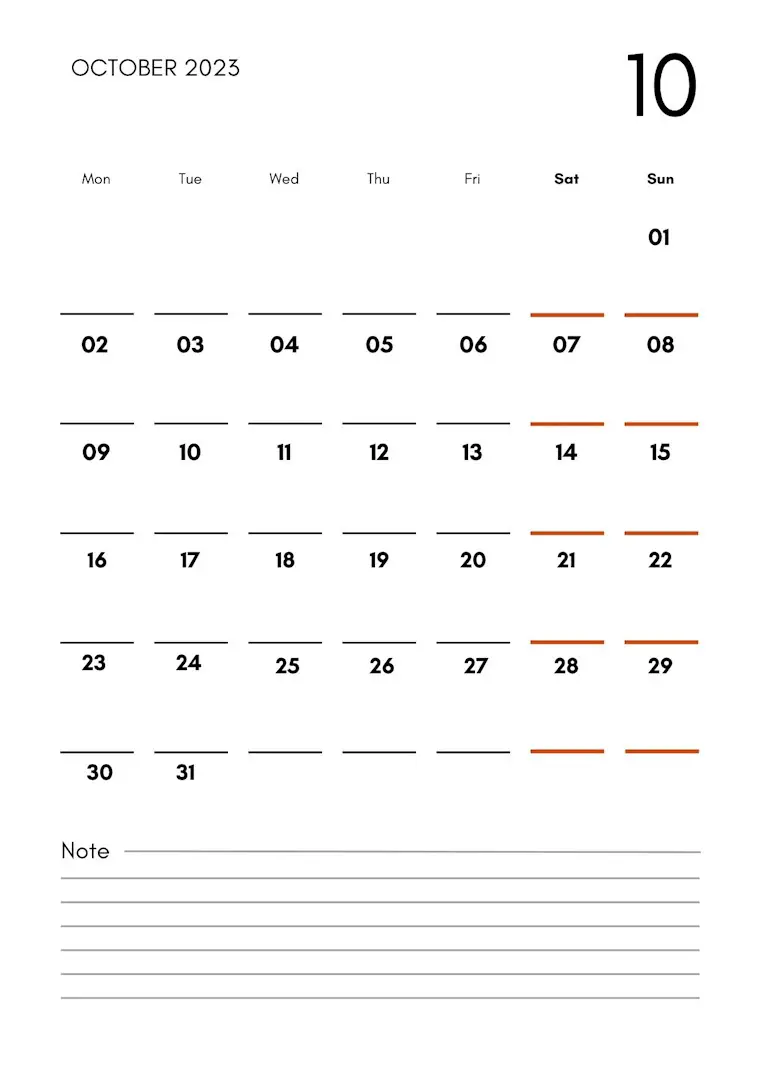 Size: 2000 x 1414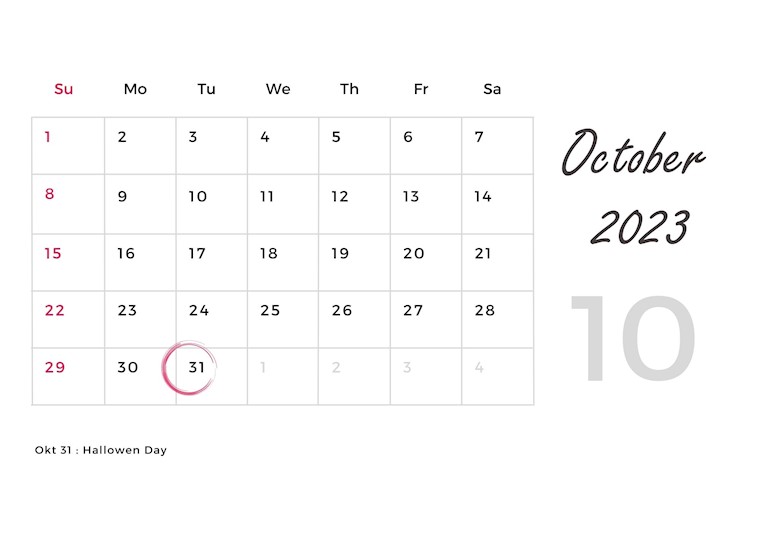 Size: 2000 x 1414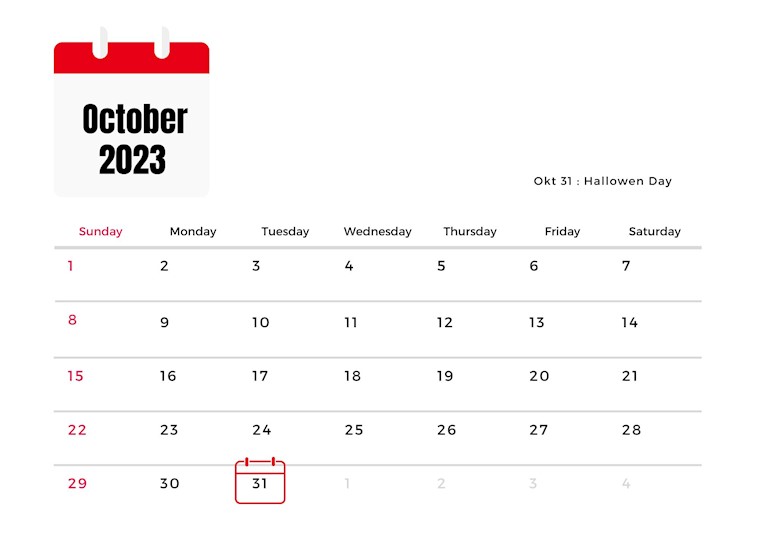 Size: 1920 x 1080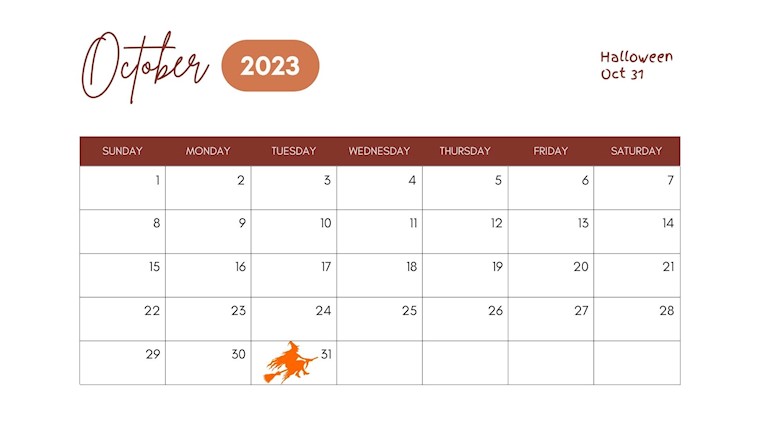 Size: 2000 x 1414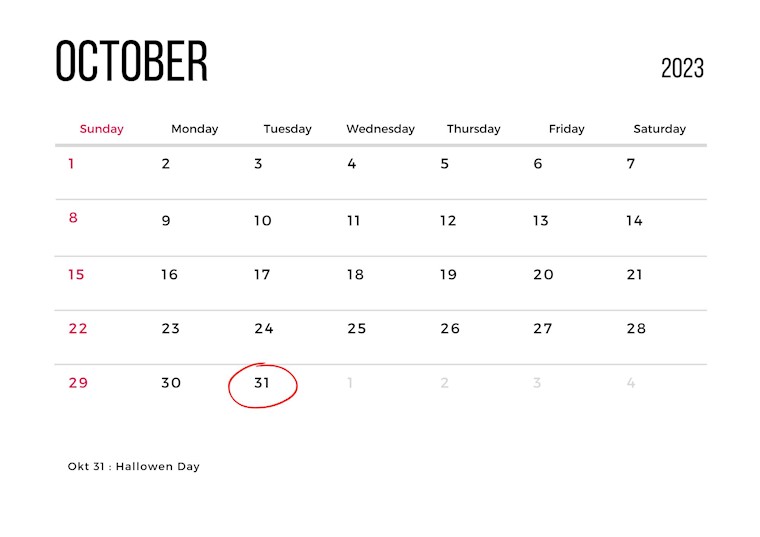 Size: 1920 x 1080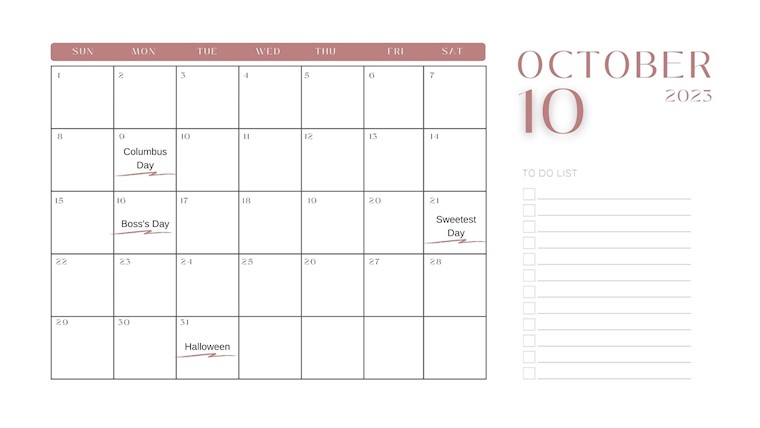 Size: 1920 x 1080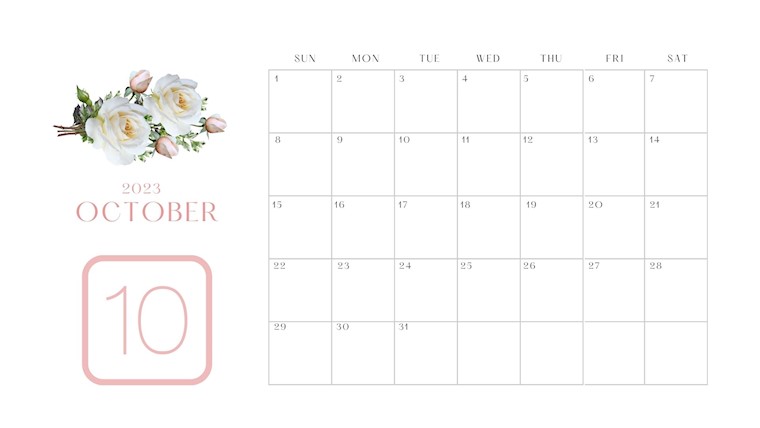 Size: 1920 x 1080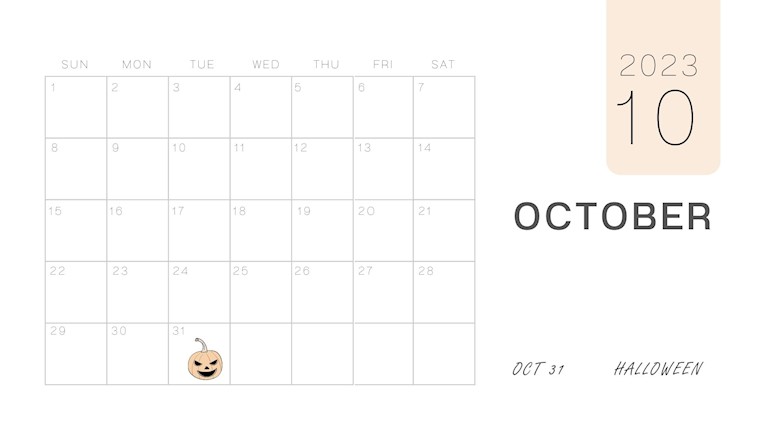 Size: 1920 x 1080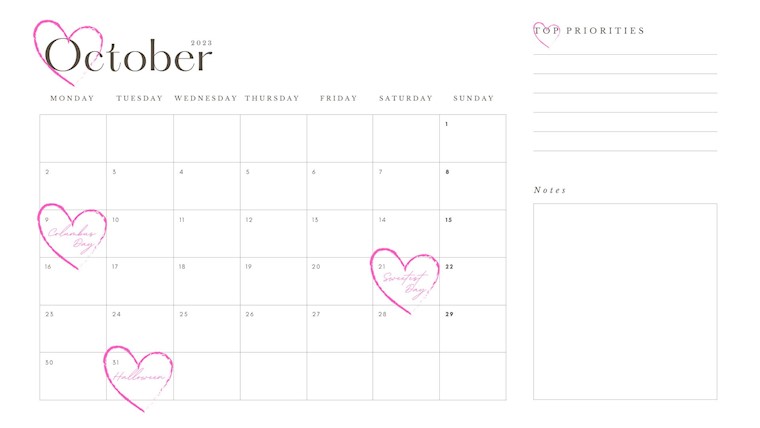 Size: 1920 x 1080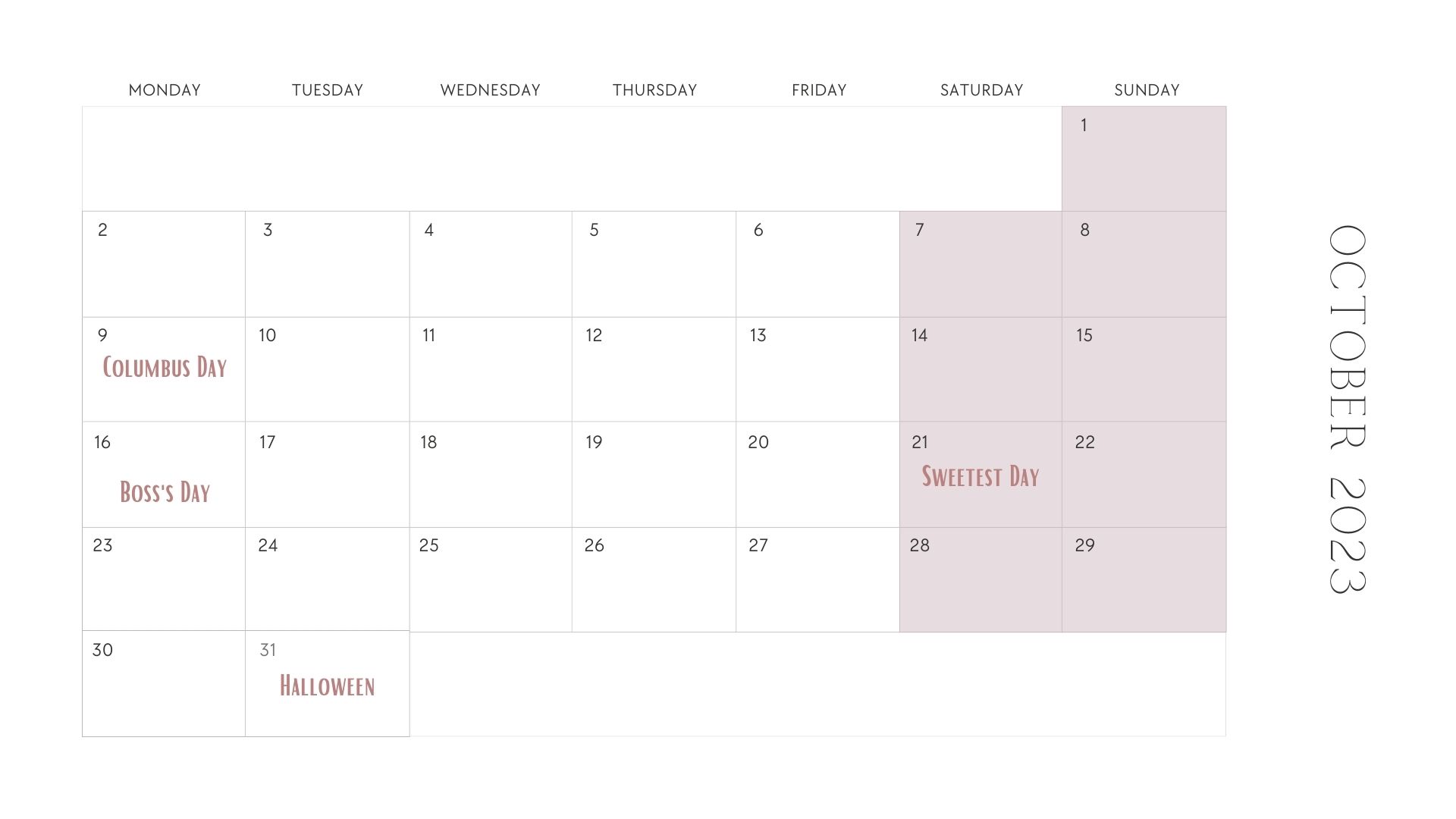 Size: 2000 x 1414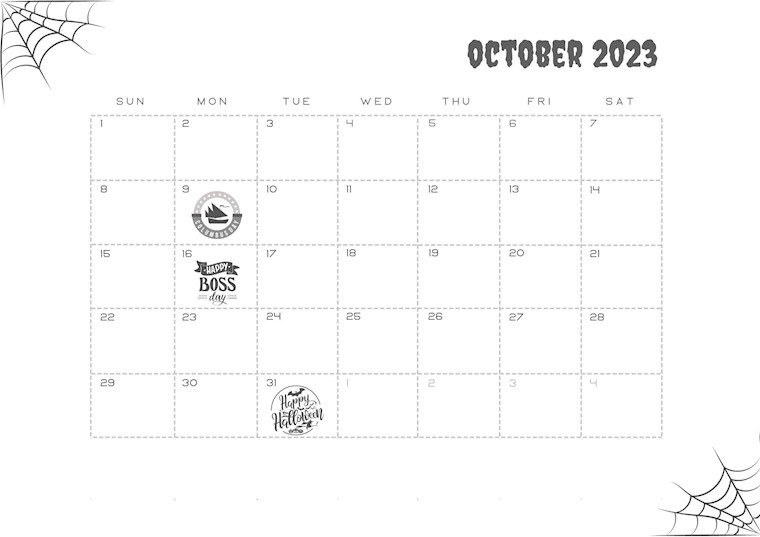 Size: 2000 x 1414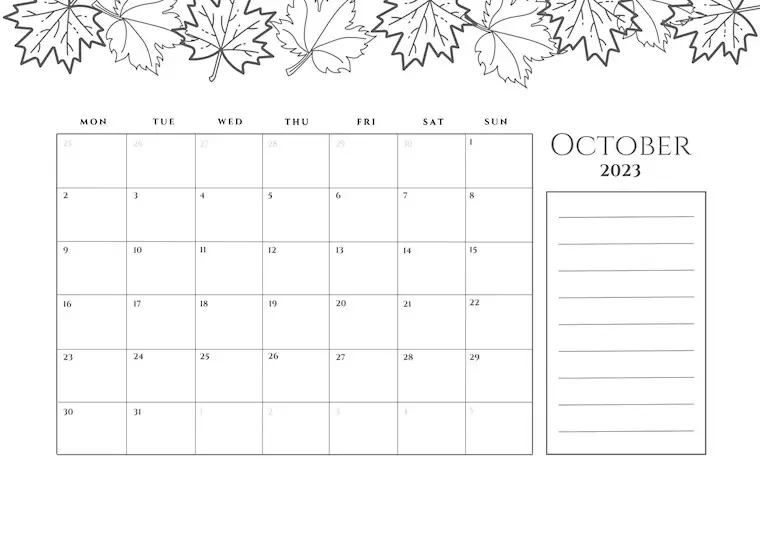 Size: 1414 x 2000
The US Holidays in October 2023
---
Columbus Day is celebrated on the second Monday of October. On October 12, 1492, Christopher Columbus, accompanied by 90 people, arrived in the New World on the island of Guanahani (now San Salvador) in the Bahamas archipelago. This day is considered to be an official date of the discovery of America. It was first celebrated on October 12, 1792, in New York. And in 1892 it was celebrated throughout the whole country.
The ceremonial celebration of the 400th anniversary of the discovery of America was accompanied by colorful parades, theatrical performances, sports events, fairs, festivals, fireworks. In 1937, Franklin Roosevelt proclaimed Columbus Day a state holiday. From 1937 to 1970, Columbus Day was celebrated on October 12. In 1971, Richard Nixon moved the holiday to the second Monday of October.
On this day, Americans celebrate the discovery of America by attending ceremonies, parades, church services, and other festivities.
You may want to mark Boss's Day in our printable calendar. It is celebrated on October 16.  This holiday is dedicated to all leaders: from the heads of small teams to the presidents of the countries or heads of international organizations. It is believed that the holiday originated in the United States. Surely you will have a person to greet on this day.
On the third Saturday of October, Americans celebrate Sweetest Day. The story of this day started on October 10, 1921, in Cleveland at the initiative of a committee, which included 12 manufacturers of sweets. On this day, more than 20 thousand boxes of chocolates were passed to local orphans, the elderly, the poor, and everyone in need. The action was attended by American movie stars, for example, Ted Bara and Anne Pennington. The next large-scale celebration took place only on October 19, 1940.
On this day, the holiday committee distributed more than 10 thousand boxes of chocolates among 26 local charitable organizations. Nowadays, Sweetest Day is celebrated in 10 states. Over time, a tradition appeared to give sweets to your loved ones on this day. Circle this date in our printable calendar for October 2023 not to forget to buy something sweet for your dear person.
October 29 is a National Cat Day in the US. This holiday was created by Colleen Page, an animal rights advocate, and is sponsored by the American Society for the Prevention of Cruelty to Animals. It was first celebrated in 2005. This holiday encourages people to turn their attention to an incredibly large number of cats in need of a home. There are several ways to celebrate this holiday. All those who do not have a cat can take a kitten or an adult animal from the shelter. People can also help and support the shelters by donating them a small amount of money, blankets, cat food, toys, or just offer their help.
Pumpkin is the main association with the fall season in the US because it is difficult to imagine both Halloween and Thanksgiving without bright orange pumpkins and dishes from them. So no wonder that on October 26 Americans celebrate a National Pumpkin Day.
A few weeks before Halloween, they start going to pumpkin farms to choose pumpkins for the coming Halloween. It is a great opportunity to practice cutting out scary faces on pumpkins or making pumpkin pie according to a new recipe.
The evening before Halloween, October 30th, is known as Mischief Night. This evening, children and adolescents have an official right to trick their friends and neighbors. The first mention of this holiday dates back to 1790. Then, it took place at St. John's College (one of the colleges of Oxford University), in the UK. Over time, Mischief Night became associated with Halloween. One of the traditions of the holiday is trick-or-treating fun.
Children get dressed in costumes and go from home to home asking for sweets. If they are refused, they can play a cruel joke on the owner of the house. Typical pranks include smearing car windows with soap, throwing eggs and rotten fruits and vegetables at home. Children can wrap trees with toilet paper or ring the doorbell and then run away.
Traditionally, Halloween is celebrated in the USA on October 31, on the eve of All Saints Day. Americans are looking forward to this holiday as much as Christmas. Halloween in the United States is a national carnival for which residents of America prepare unusual costumes in advance. It is believed that the history of Halloween dates back at least two thousand years.
The roots of the holiday come from the culture of the ancient Celts. Stores offer their customers a rich assortment of Halloween costumes. Everyone can dress up in a simple devil or skeleton, or in a costume of their favorite character. Moreover, they are trying to achieve more personality by applying spooky makeup. People also decorate their homes. They are filled with all sorts of mystical paraphernalia associated with witches, black cats, and pumpkin lamps.
Our printable calendar for October 2023 will have enough space not only for popular holidays but also for your personal dates and events. A personalized planner will allow you to add everyday errands, calls, meetings and whatever you find important not to miss. Proper planning will keep you tuned.