Can't imagine your Monday morning with a cup of hot coffee? Most people on the planet can't either. In this collection, we have compiled the best coffee bag mockups that will make a presentation of your branding way easier. 
These gorgeous coffee bag mockups are ready to go and allow you to finish your design in a split of a second. Impress your clients with these amazing mockups that look like a real photo. 
Check out also:
You can edit all of these mockups using Adobe Photoshop. Just open a PSD file and insert your logo/design into a smart object. Click save and in a moment you'll get a customized design.
Coffee Bag Mockups
---
Price: Premium
This packaging mockup collection offers 600+ editable objects and 40 ready-made PSD scenes. Use colors, shadows, textures, and changeable backgrounds to create eye-catching packaging with gold/silver foil stamping.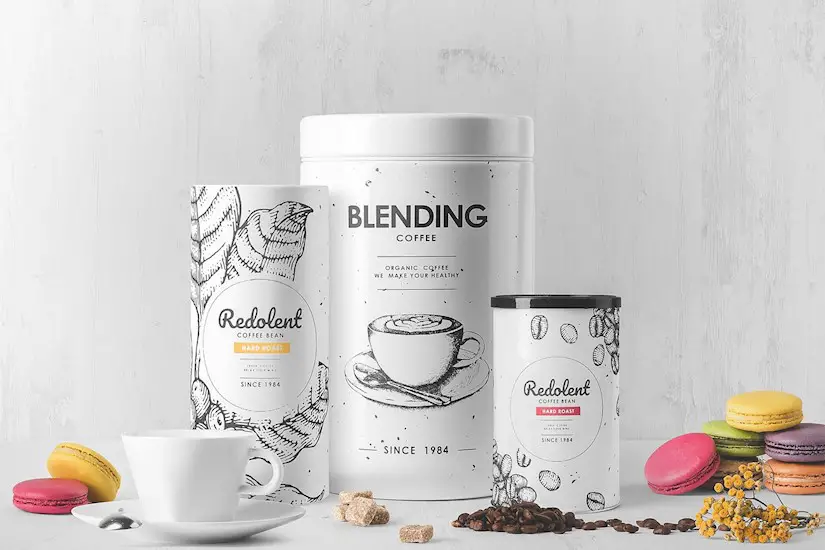 Price: Premium
An excellent coffee bag mockup set for work in Photoshop. A pack includes 8 PSD files with a changeable design of coffee bags and cups. You can also add coffee beans to your template.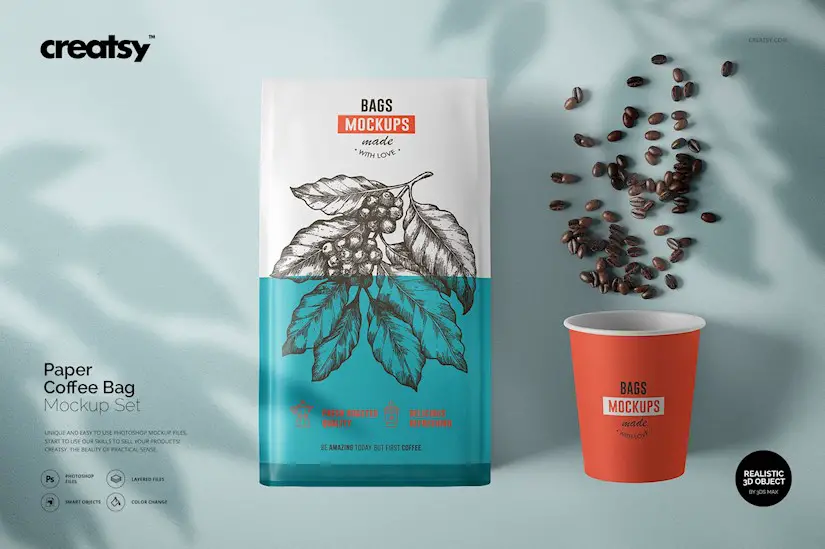 Price: Premium
A set of 4 PSD coffee pouch mockups allows you to create an exclusive bag design by adjusting colors and effects. A changeable color option applies to any part of the pouch to make your packaging even more sophisticated.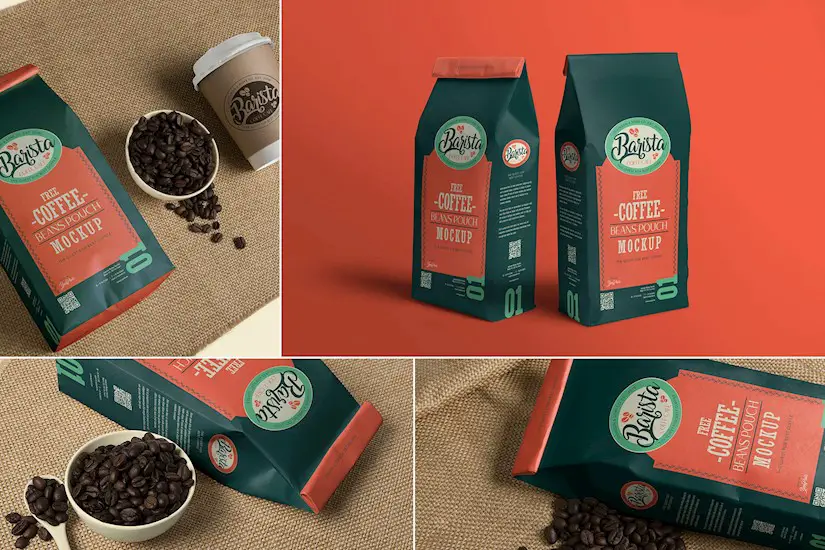 Price: Premium
These simple-structured coffee bag templates will help you present coffee packaging from different angles. 3 PSD files can be customized by changing colors, editing opacity, and adding different backgrounds.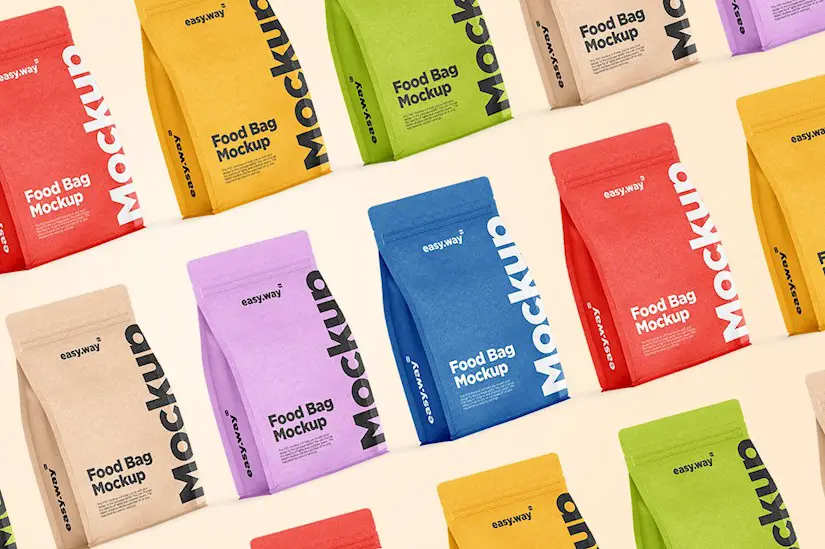 Price: Premium
Stand up zipper pouch template will make it easy to present your design to the customer. You can play with colors and a full range of gradients to give your design a more realistic look.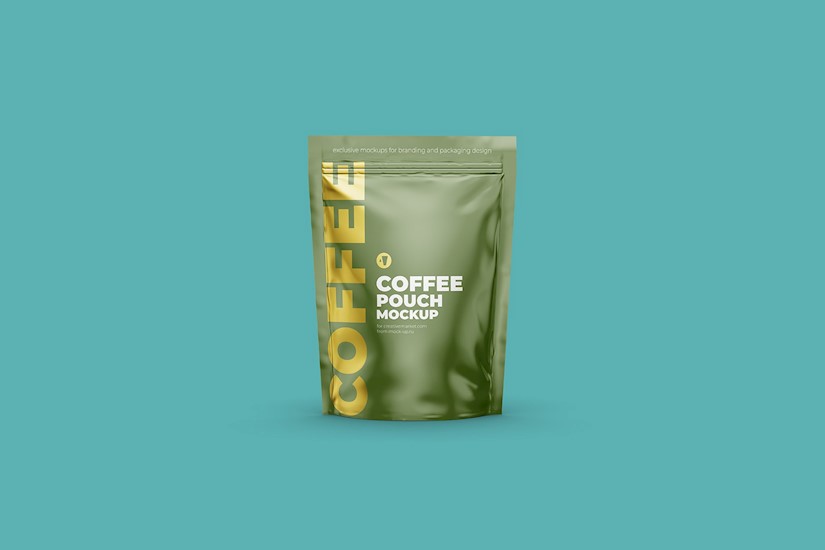 Price: Premium
This mockup will display a front and half-side view of the pouch. The mockup allows layers, color change, and design via smart objects. The result is realistic even with close up.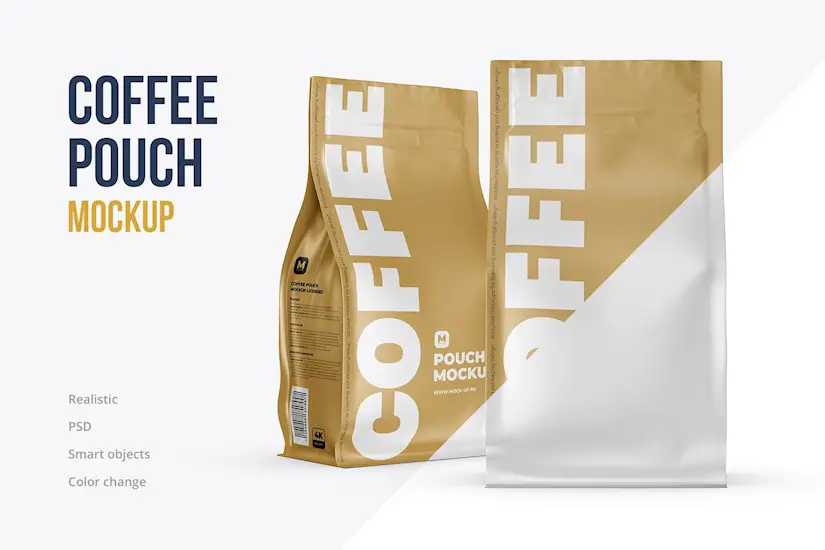 Price: Premium
Black coffee packaging mockup is ideal for an elegant presentation. You can add objects, shadows and change the background to add a special zest to the template.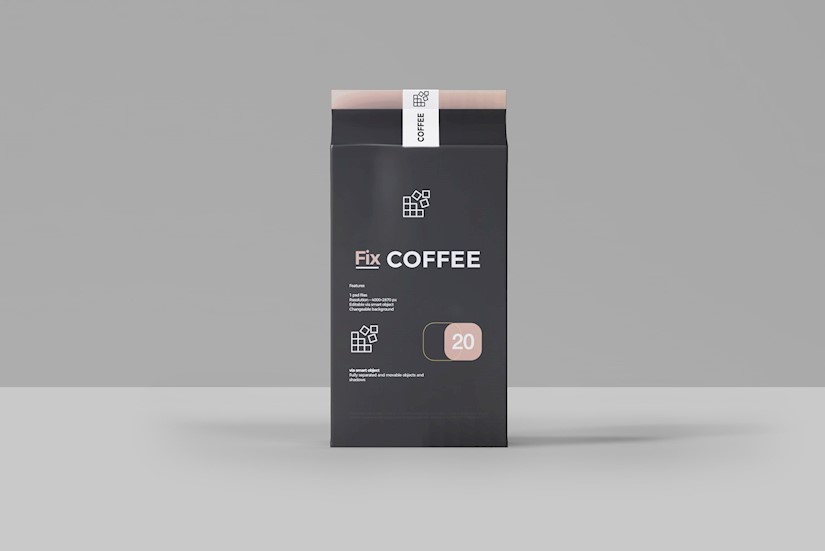 Price: Premium
This collection of coffee bag mockups offers several options for your design – different bag angles, matte and glossy structures. These mockups will also work well for logotypes and branding ideas.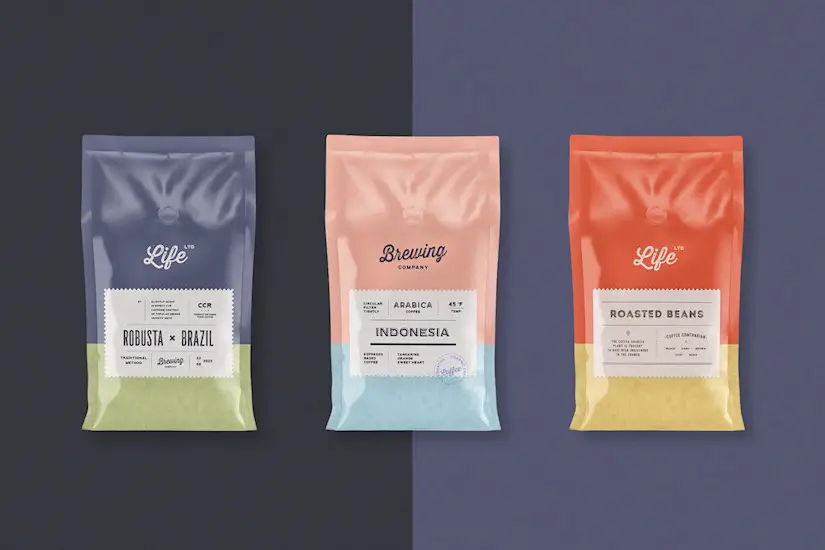 Price: Premium
A mockup of the aluminum coffee pouch with a front and side bad view. You can edit the offered template by adding colors, highlights, shadows. The file is for Photoshop only.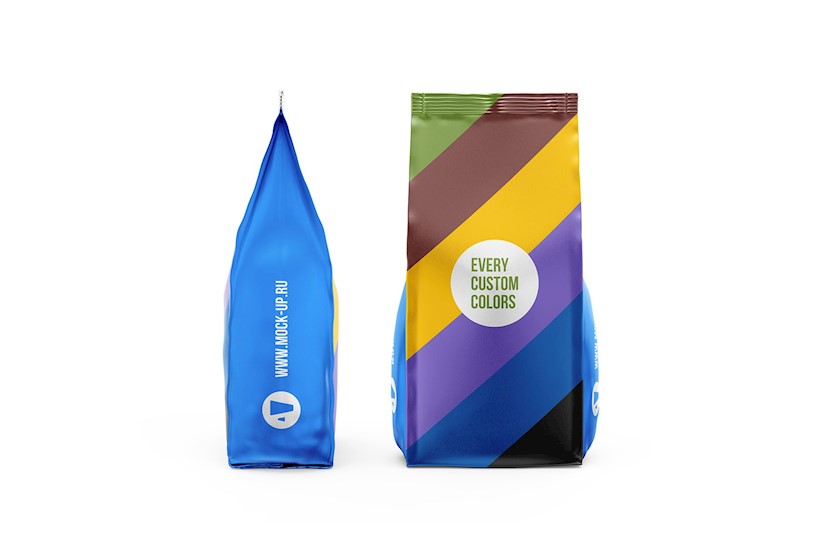 Price: Premium
This pack includes five templates of a paper bag with different views against a neutral and white background. You can add your own backdrop and change colors.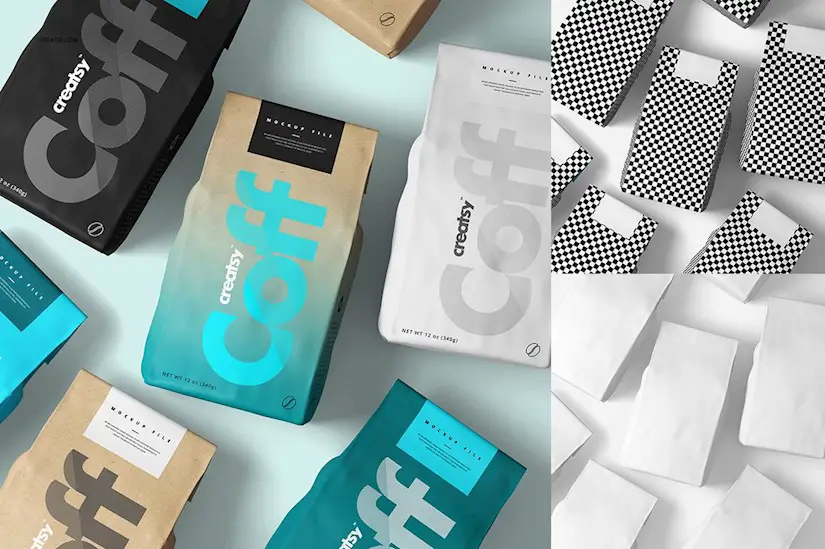 Price: Free
This coffee packaging mockup will quickly contribute to your design. It is fully editable and layered. Besides coffee bags, the template is recommended for various logos.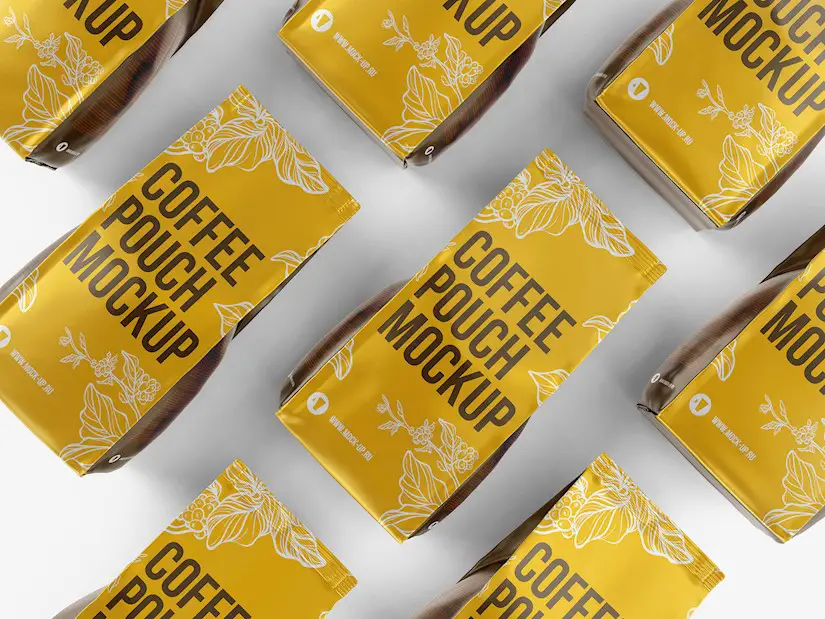 Price: Premium
This set includes 5 different scenes to showcase your coffee packaging. You can play with the objects – coffee bag, brochure, shopping bag, envelope, notepad, business card, sugar bag, and a cup of coffee—a good choice for creativity.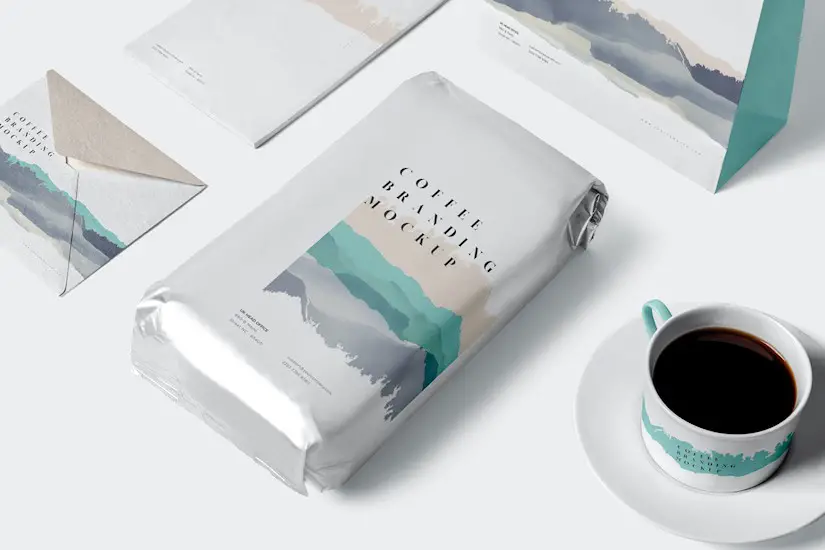 Price: Premium
A coffee paper bag mockup will be suitable for bright and colorful designs. You can add foil stamp, emboss, and letterpress effects to make an exclusive design. The pack includes eight files, eight textures, and three-layer styles.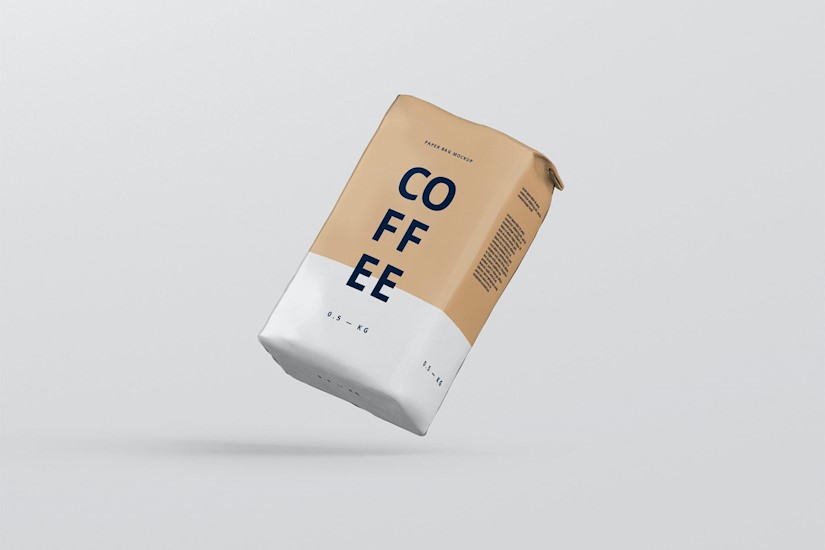 Price: Premium
Showcase your design for coffee capsules using a template with four different views. You can use premade scenes created in realistic photos.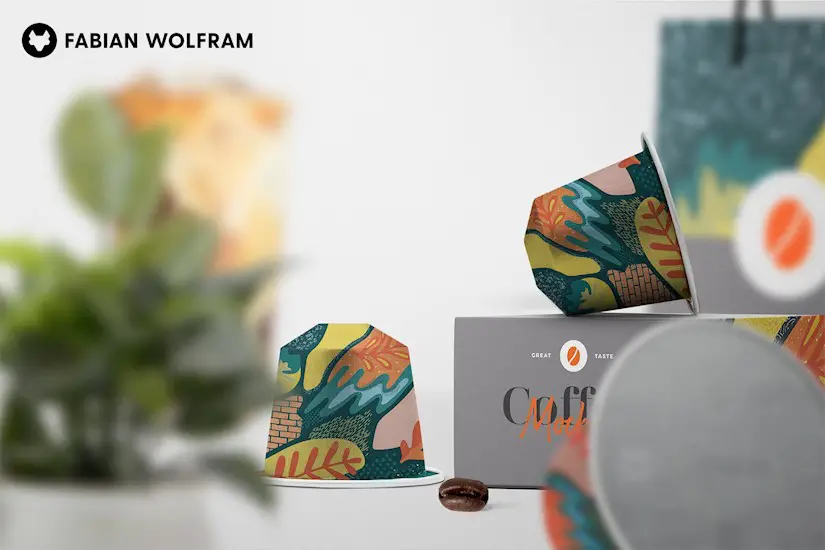 Price: Premium
Use this branding PSD pack for coffee theme designs. You can experiment with a paper cup, sticker, and other objects. You can apply layers and edit colors and textures.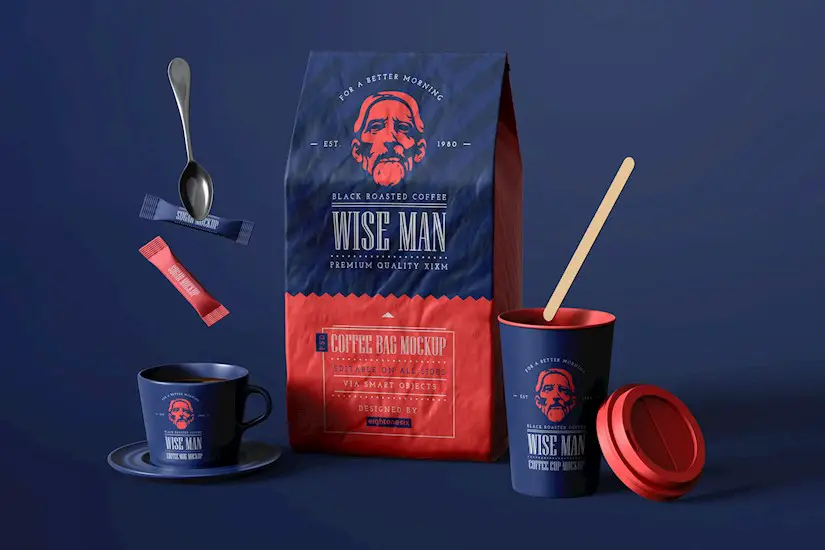 Price: Free
These coffee bag templates are absolutely free. You can easily edit two PSD files and show your bag design in front and top view.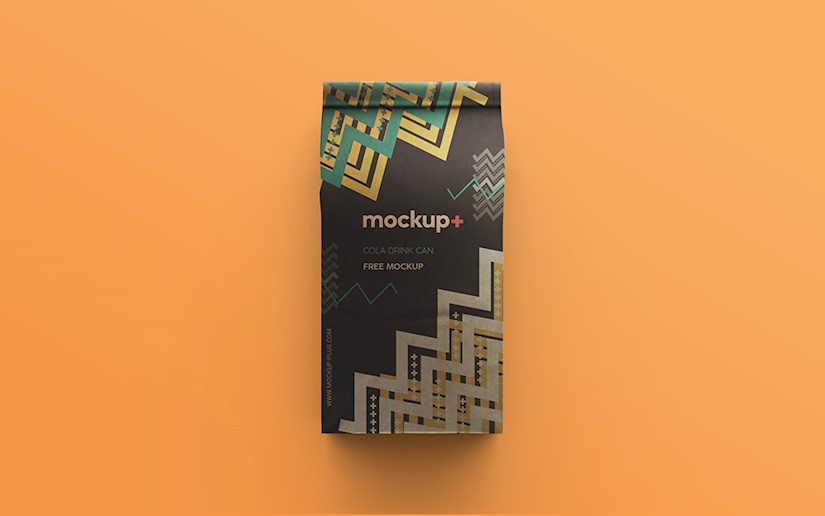 Price: Premium
A great collection of coffee branding mockups. It includes 21 scenes with foil stamping. The set is perfect for dark and light designs.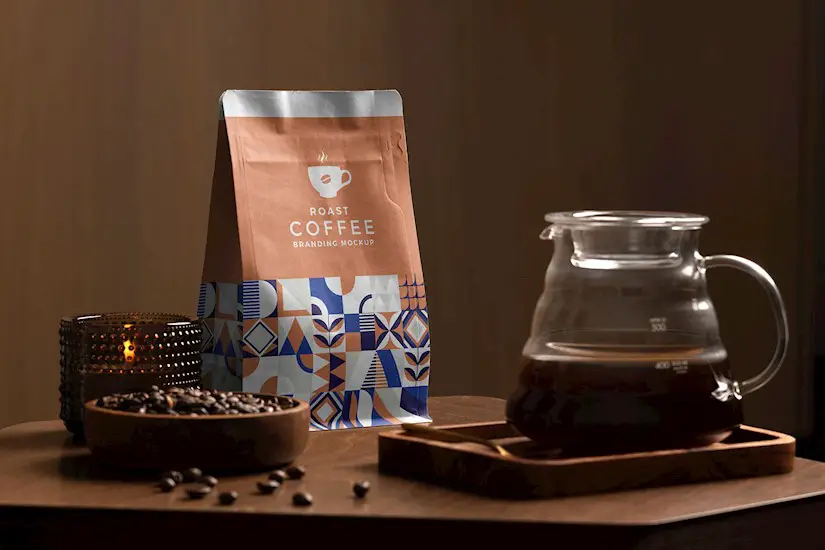 Price: Premium
Photoshop coffee packaging template in the style of vintage artworks. It will be perfect for equatorial coffee products. Available in 2 files and four color combinations.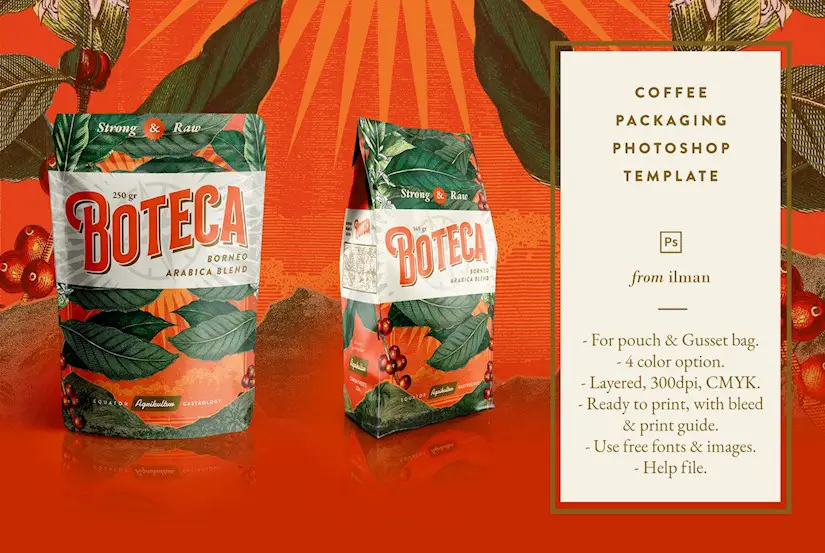 Price: Premium
A stylish front and side mockup for coffee bag presentation. You can play with colors, shadows, layers. It will provide a true-to-life look to your design.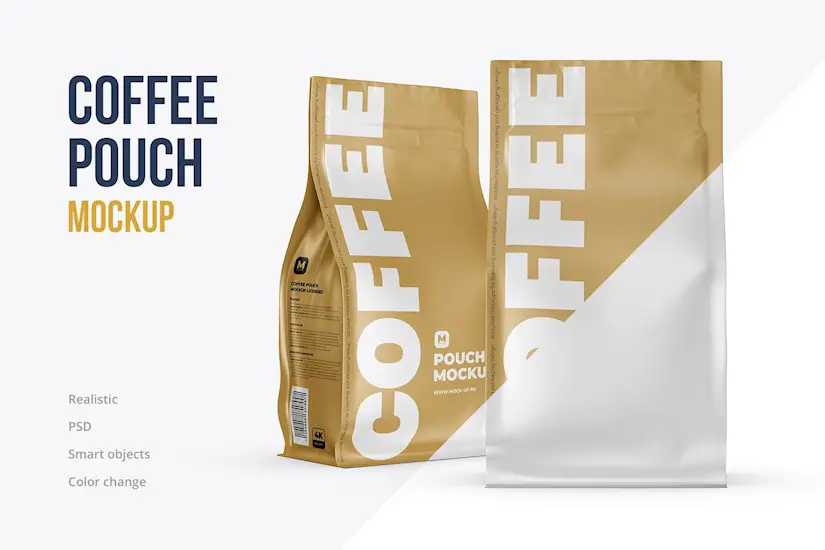 Price: Premium
A fully customizable coffee pouch mockup collection. It includes 4 scenes with various objects that can be moved around or hidden. The background is changeable.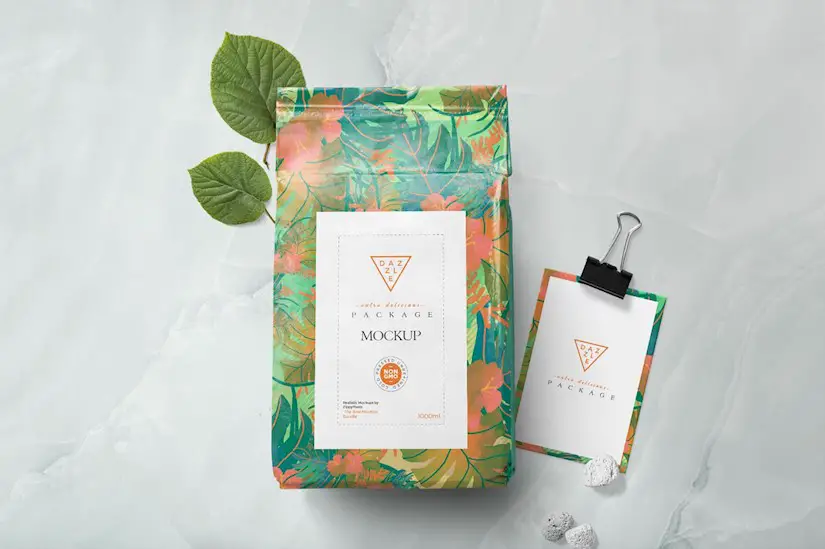 Price: Premium
This is a paper bag mockup showcase that you can customize.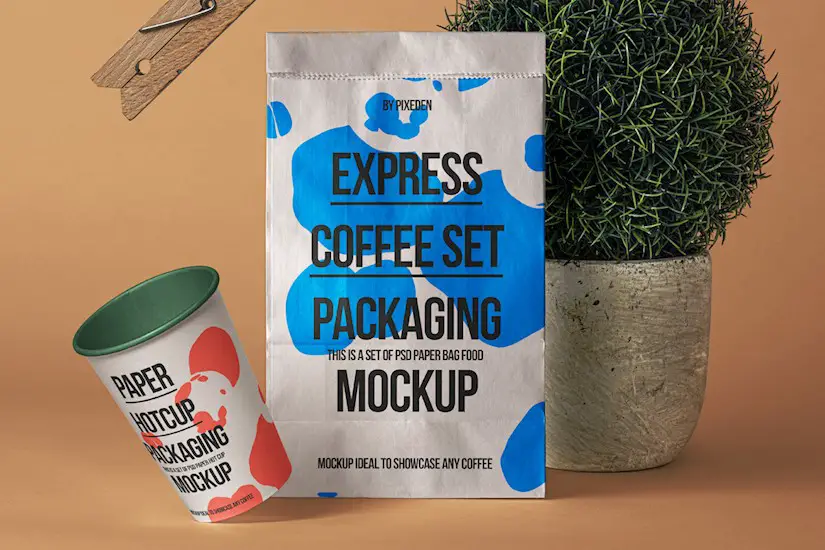 Price: Premium
It is an illustrator template that comes in 4 individual artboards. The logo is fully editable. Mockups are given for preview purposes.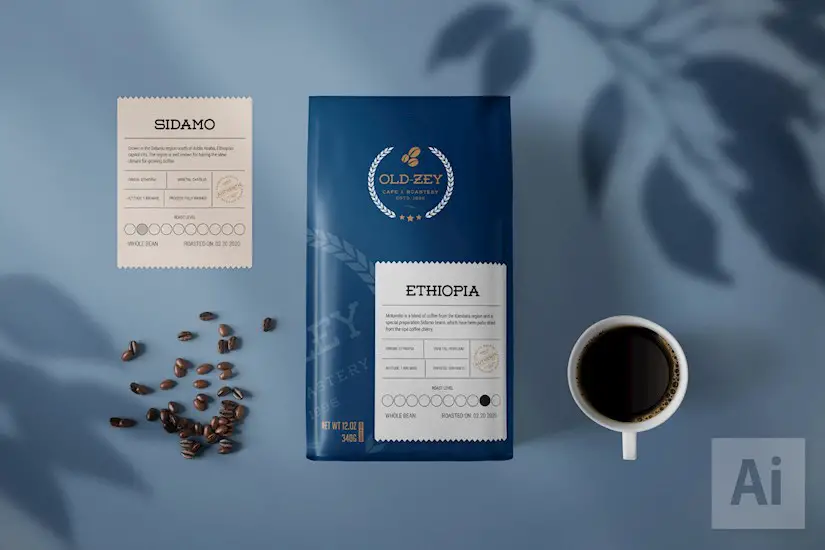 Price: Premium
A very aesthetical coffee bag template will be the right solution for coffee beans presentation. The illustrator comes in 3 sizes. Mockups are a great way to preview your product.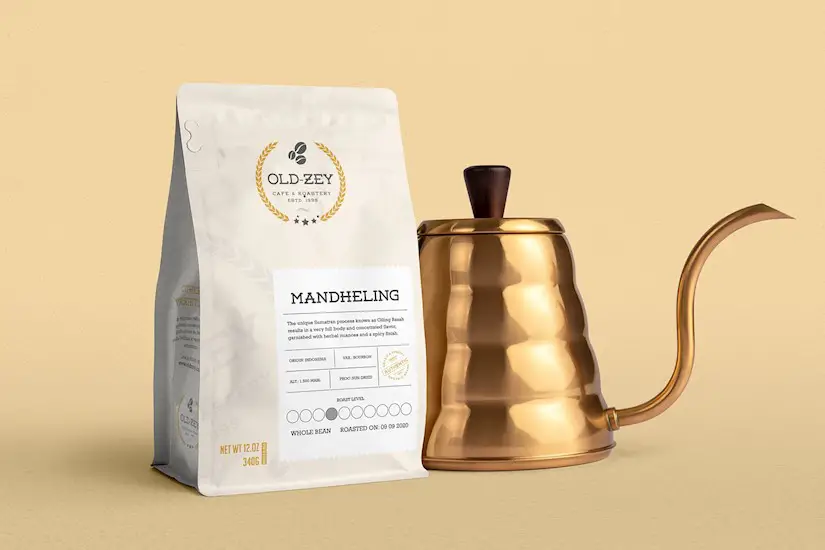 Price: Free
These paper coffee bag templates are offered free of charge. It will take you only a few minutes to place your design inside smart layers.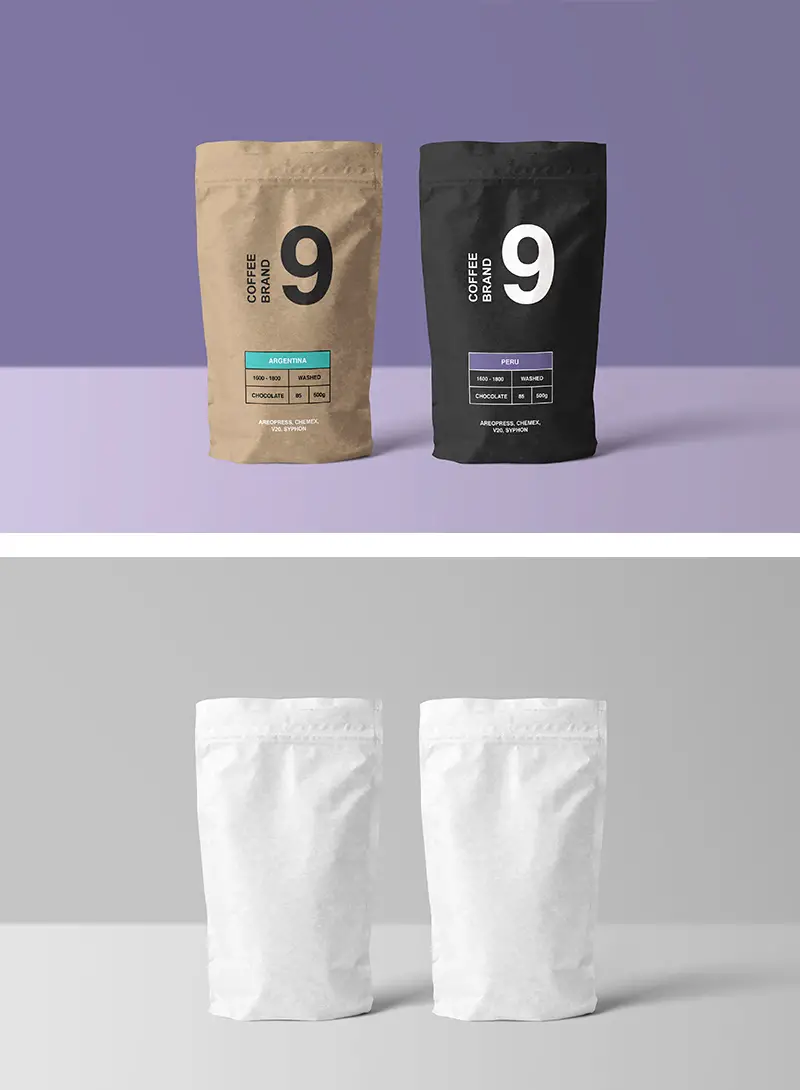 Price: Free
It is another free coffee package template for free use. No matter how simple it may look, your design will get an excellent shape with its help.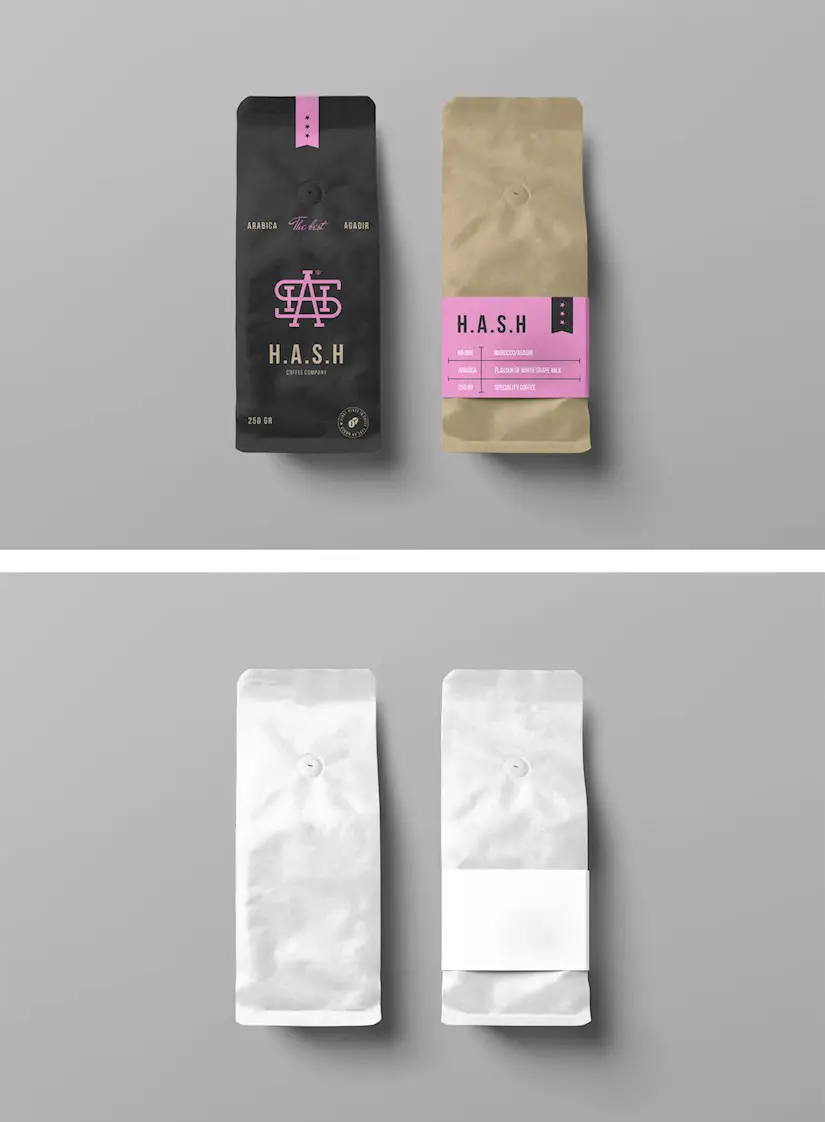 Price: Premium
This coffee bag mockup is very simple to use. The high resolution makes the template suitable for commercial purposes. Colors are changeable.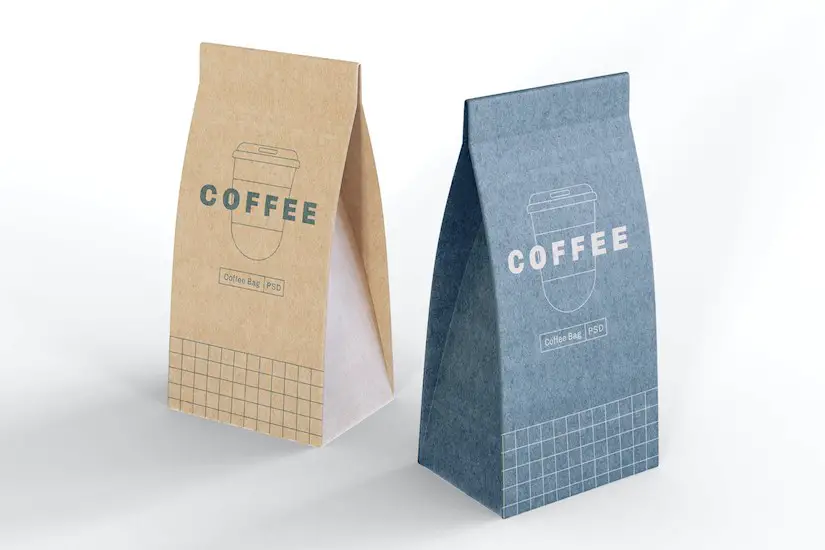 Price: Premium
An attractive coffee packaging template will add a final touch to your design. The design is fully customizable and editable.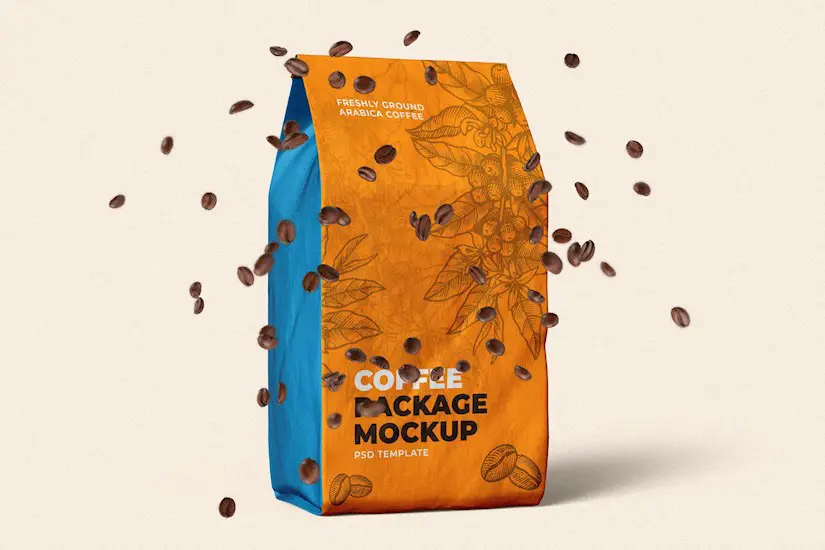 Price: Premium
A 5-piece mockup set is excellent for showcasing coffee bag designs. You can experiment with shadows, effects, and backgrounds. It is free of charge.
Price: Premium
This mockup will help you present the coffee bag packaging with the Kraft effect. The template will showcase your design in a premium manner.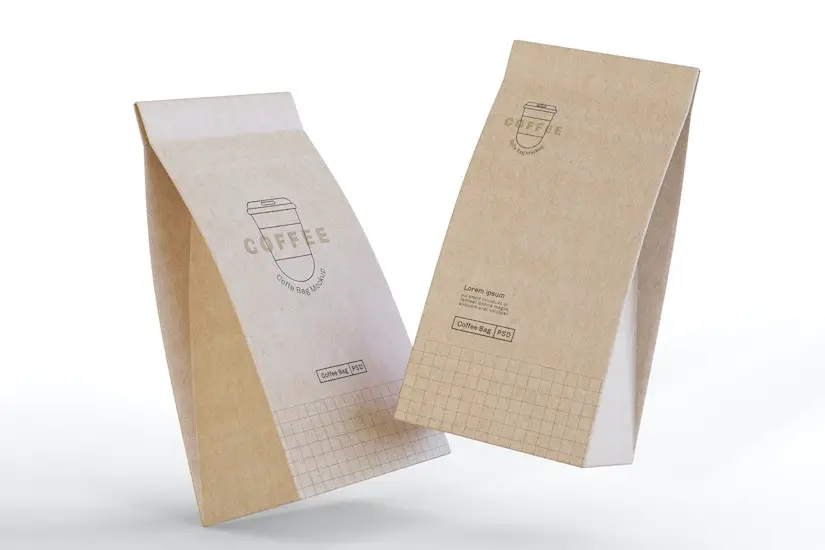 Price: Free
Use the Craft paper bag mockup to highlight your design favorably. The laconic presentation only looks simple, but it will not leave your artwork unnoticeable.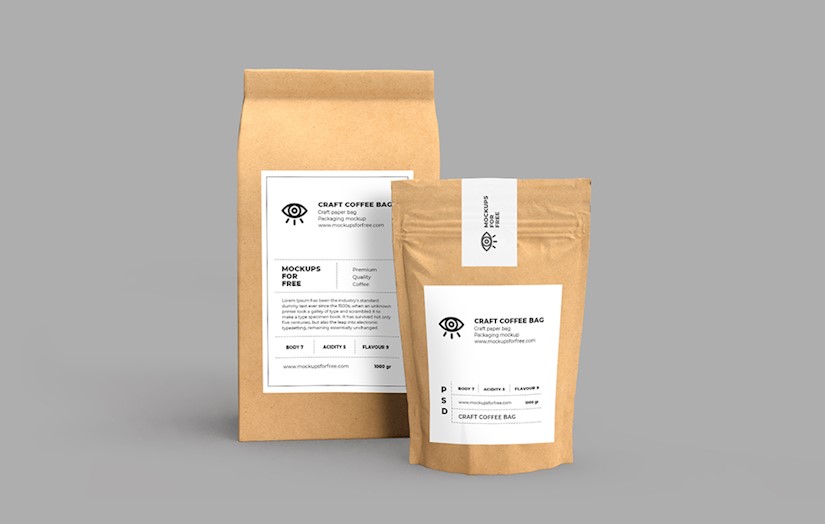 Price: Premium
A free mockup in a craft paper style and stitching detail is a beautiful tool for visualization coffee bag designs.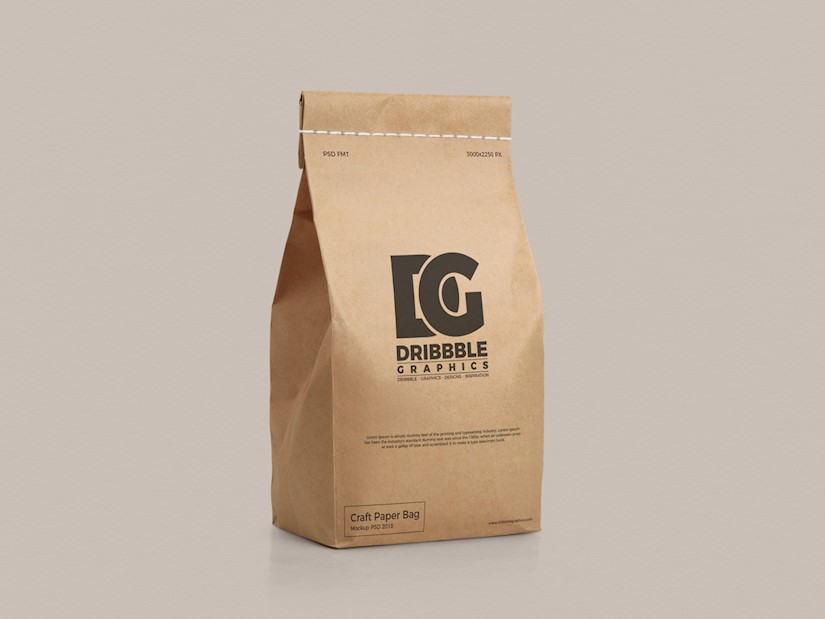 Price: Premium
Use this coffee back template to deliver your branding ideas in a fast and straightforward way. The mockup comes with named and organized layers.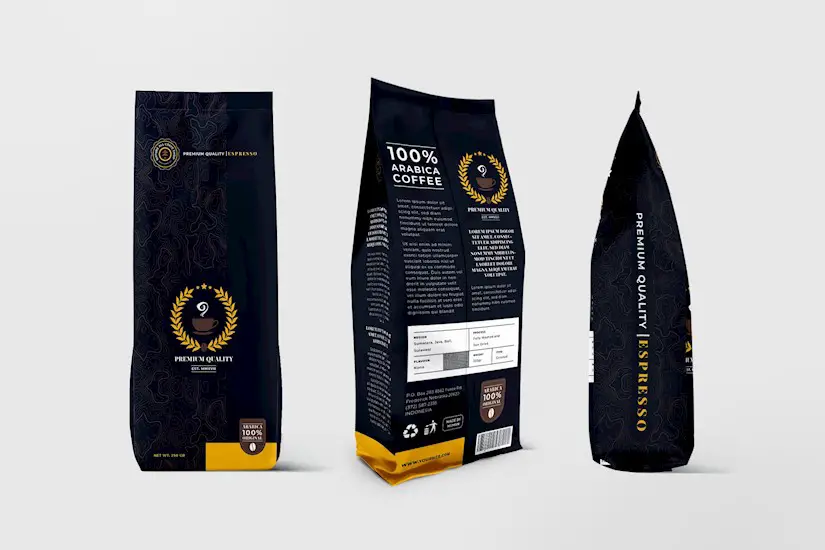 Price: Premium
Make your coffee bag design lightweight and natural using these 5 PSD templates. You can use different colors and backgrounds to make it really unique.
Price: Premium
This coffee bag template is free and comes in several sizes. You can add smart objects to all sides of the coffee pouch. It will help you to create a classical presentation of your pouch design.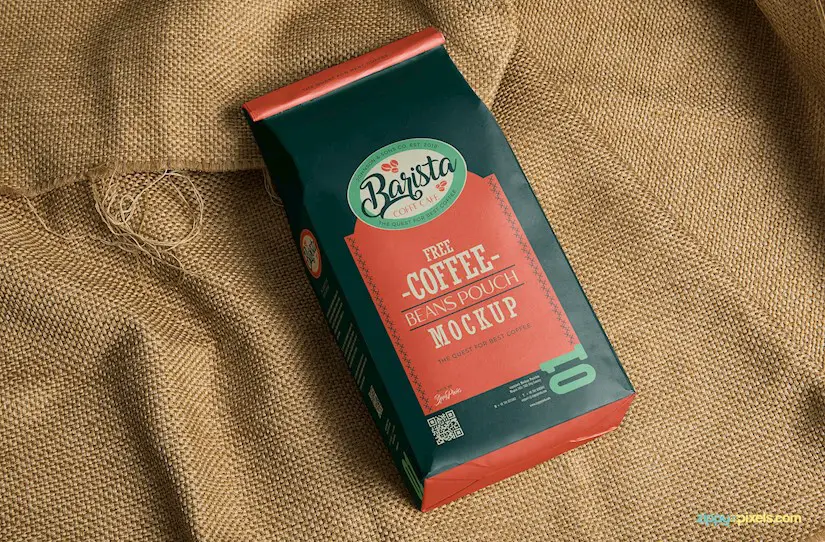 Price: Premium
This layered PSD mockup will create a stunning presentation of your coffee bag image. The scene contains a coffee bag and a cup that are fully customizable.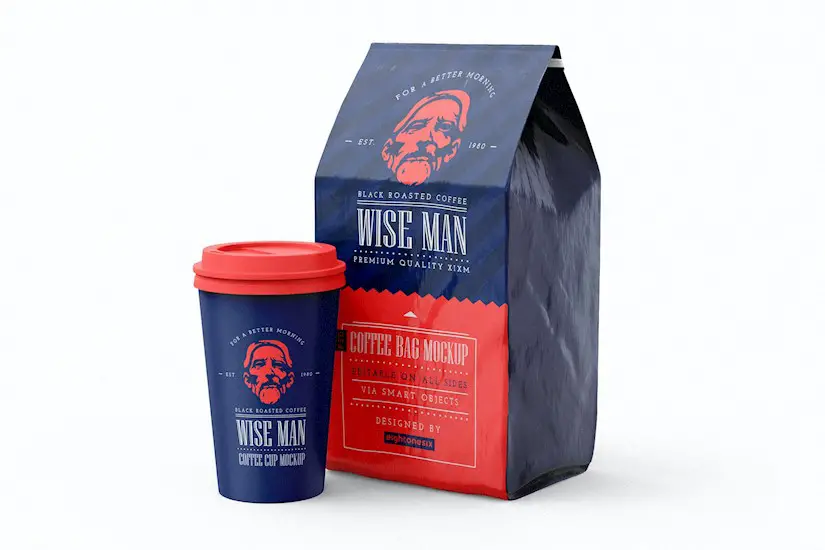 Price: Premium
Side gusset bag mockup set includes four templates. You will need a 3D Photoshop function to use it to the fullest. Background and colors are changeable.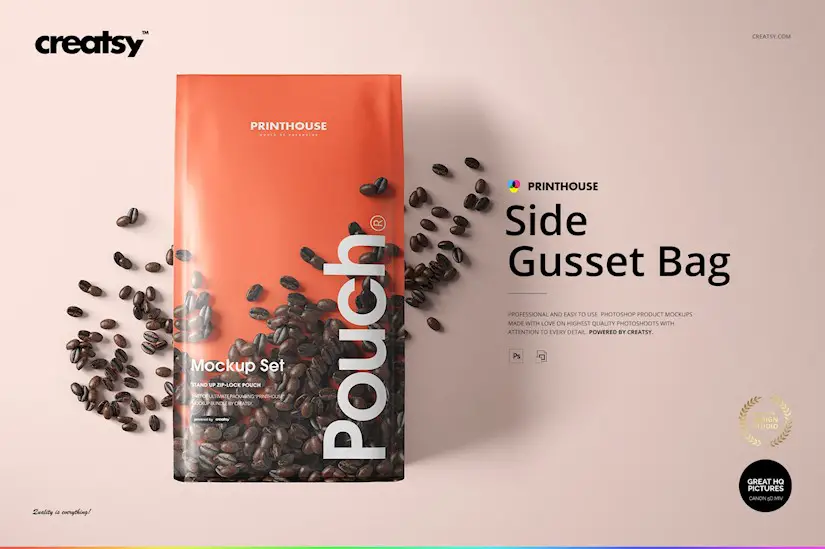 Price: Premium
This mockup represents two white templates of coffee bags. You just need to transmit your creative idea on these white templates with a wide range of colors, shades, and backgrounds.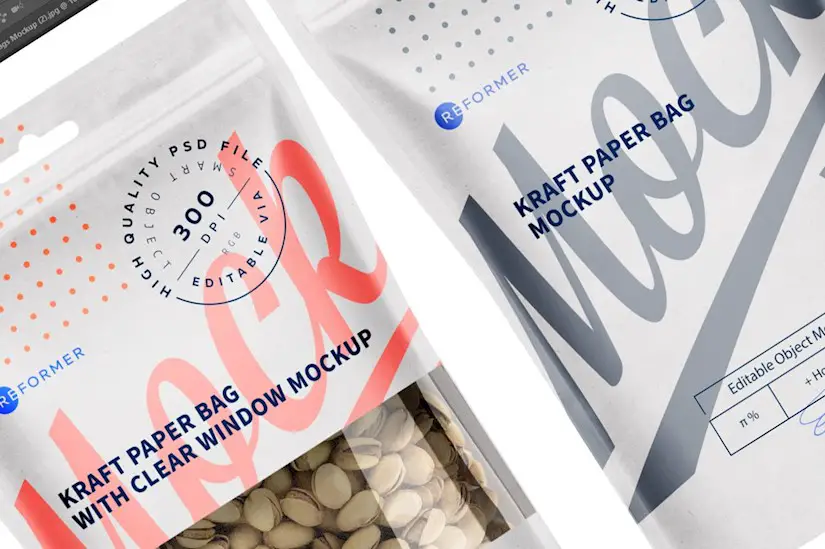 Price: Premium
A lovable set of 5 paper bag templates for classical designs. Your ideas will look natural and realistic with these attractive mockups.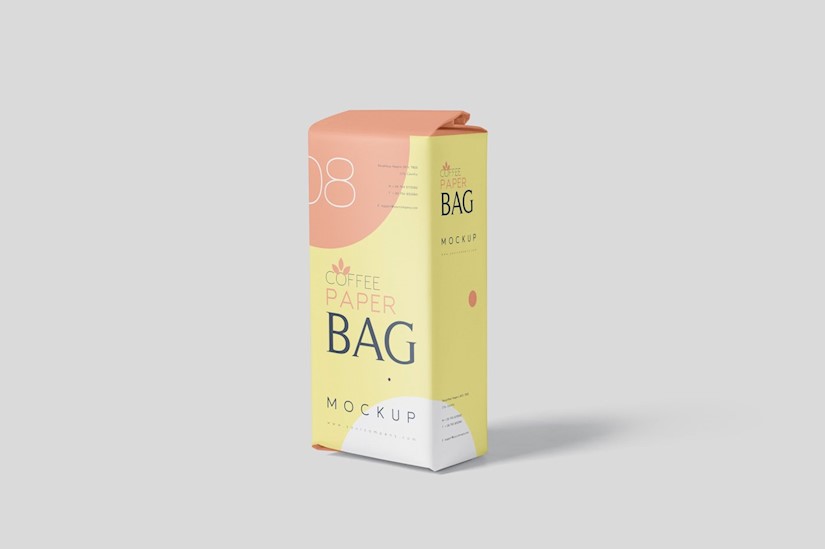 Price: Premium
A premium quality set of coffee paper bag templates. It will not take you long to download and personalize your design. You can also use the smart object feature.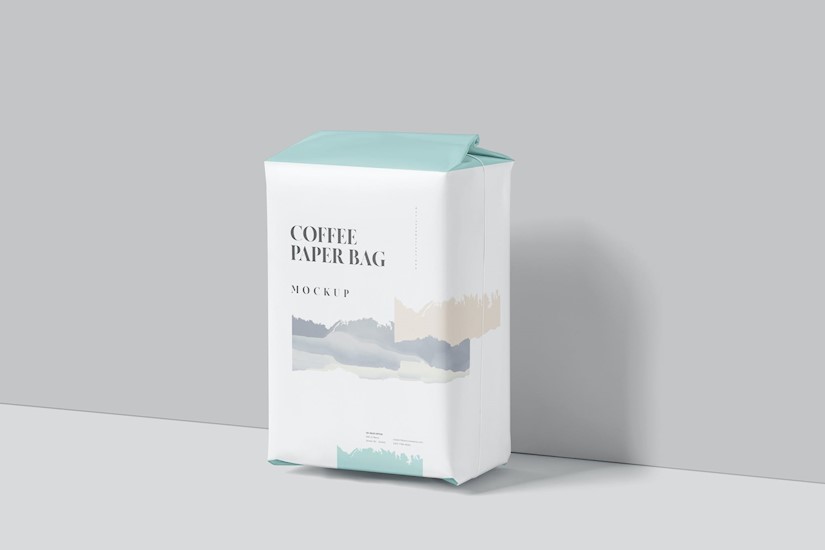 Price: Premium
A small size coffee bag template for showcasing coffee packaging ideas. Foil stamping and letterpress features are supported. This mockup is also good for ads and other printed designs.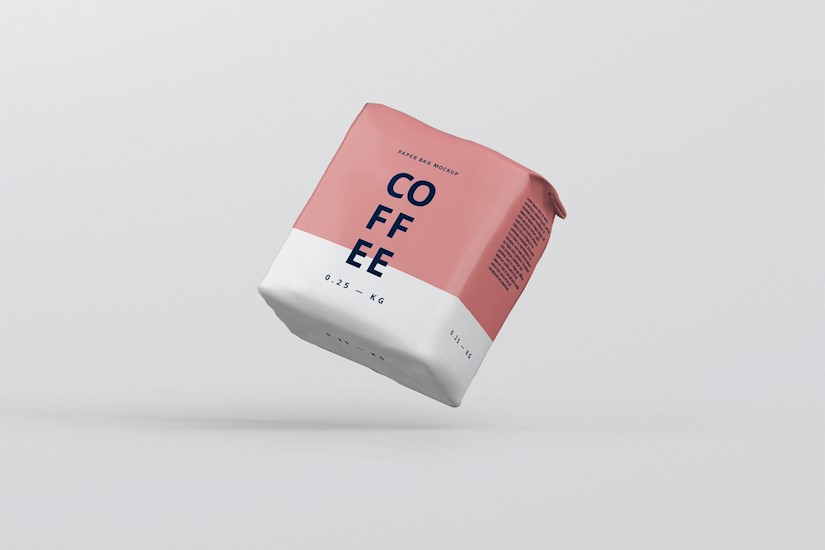 Price: Premium
A very picturesque bag and wrapper template that will convey your ideas in the most winning way. Professionally visualize your design with this template.
Price: Premium
4 coffee package mockups with all the necessary tools to enliven your ideas. You will be able to show your design from every angle for the best visualization.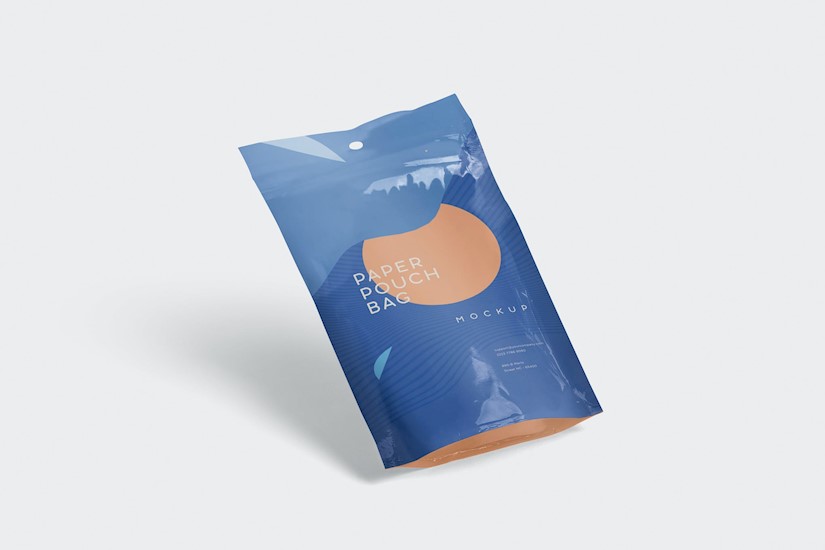 Over to you
What coffee bag mockup is your favorite? Don't hesitate to share with us in the comments. Stay tuned! More interesting articles are on the way!